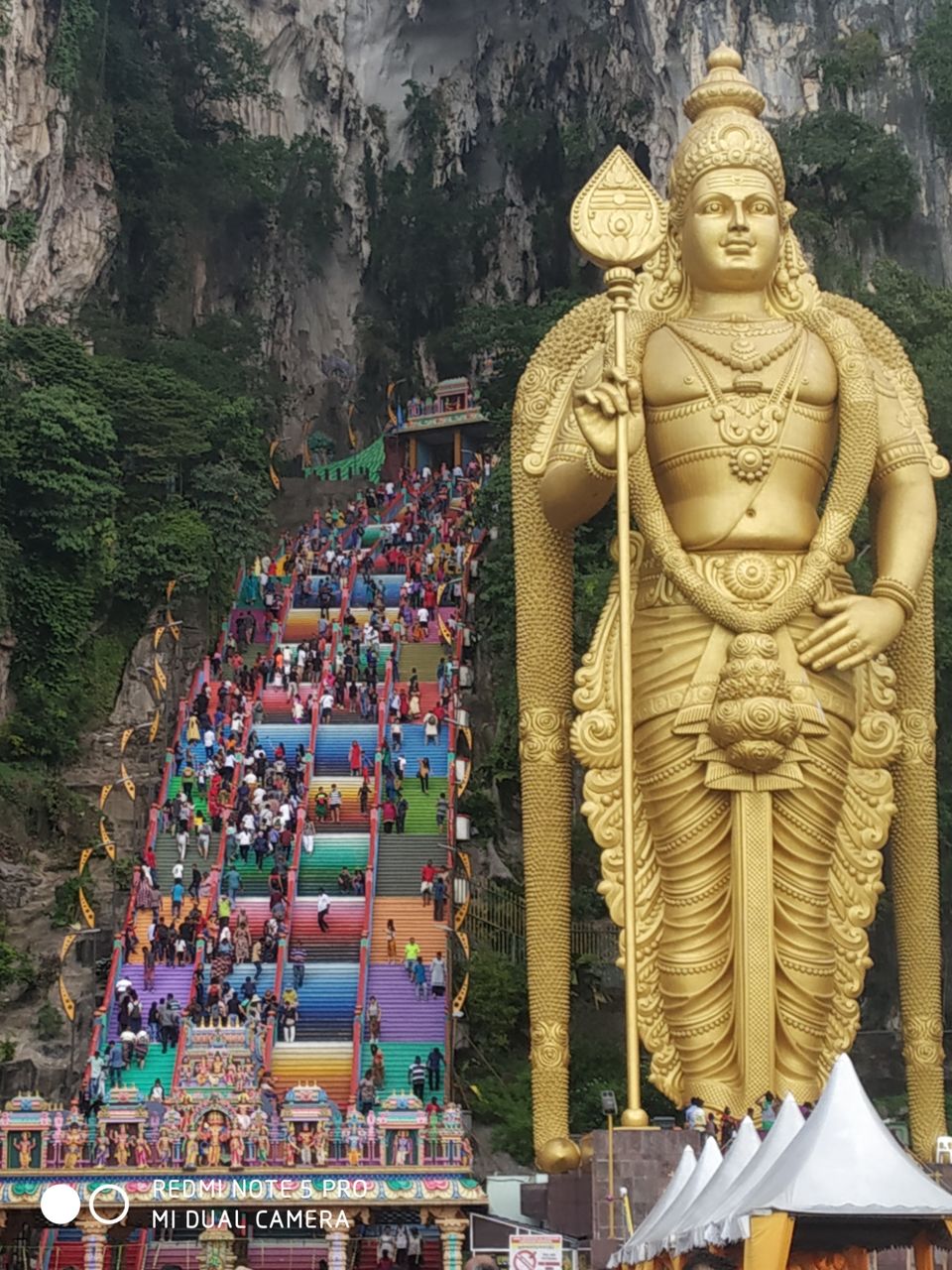 Kuala Lumpur(KL) ,capital of Malaysia is the biggest city of Malaysia and famous for petronas twin tower which is 88 floors high.  One major attraction of the Towers is the Twin Towers Skybridge between the two towers at the 41st and 42nd floor. Transport in KL is very convenient and cheap, you just need to know about route and mode of transport . Almost from each common street they have some mode of transport. They have different types of train like MRT , KTM , monorail , metro etc. They have bus facility as well or you can book a Grab. But i will suggest you to go by bus or train. It is more cheaper and it will help you to explore more things by your own.
There are few areas in KL to spend good time but best among all is BUKIT BINTANG.
I stayed at "SUNSHINE BEDZ KL". This place is little congested but it is best for travellers. I know we travellers are very good in adjusting 😅😂, as we have to manage everything in low money budget.
Anyways coming to the point the place is located in the centre of the city where you will get everything. When i say everything i mean locality ,food ,crowd ,pubs , restaurant ,disc etc.
Owner and management is very good. The place is very safe and secure.
One incident which conveys my words , i visited that place during new year 2018. I was having my breakfast at around 9am and 6 boys whose age are under 18, they are from Malaysia but from different city.  They came to book for their stay. What management did is impressive. The manager called their parents to confirm if their family are aware about their visit or not. And what he asked to their mother is shocking and surprising 😄😄. He asked "what is your sons birth date". He confirmed from everyone's parents and allow them to stay. I was watching the whole incident and in time manage saw me. He smiled and said mother can't forget their children's birth date, sometimes boys connect with somebody else and ask them to pretend as there mother so its the best way. They are just awesome 😃😀🤩🤩😀😀.
Do visit the place once if you like my post.