Hello travelers,
This is all about my solo trip to unplanned destination but one thing is planned that is this trip goes directly to my "Book of memories".
Woke up early in the morning, brushed, showered, dressed up, geared up and left for the ride with lot of excitement. I chose my first destination Mahabalipuram.
The architectural beauty near the shore poked me for a really long time. The road from Chennai to Mahabalipuram was awesome, the complete four lane road with the sea on the either side and without any traffic. As i started early in the morning i could see some people cycling in the beautiful weather. The rainy clouds and the essence of the cold winds passed through my riding gear, threw all my stress far away which i couldn't even dare to reach. I was fortunate enough to witness the beautiful view of sunrise, a small detour which led near the sea offered a great view. Looking at the beautiful sky with my heart trembling, i forgot to take a picture of the beautiful sky with the sun rising from the sea. Then i continued my way towards mahabalipuram. After riding for half an hour i reached mahabalipuram.
Mahabalipuram Temple is also know as Shore temple, as it is located very close to the mahabalipuram beach. It takes the pride of UNESCO World Heritage Site and also one of the oldest stone temples in India.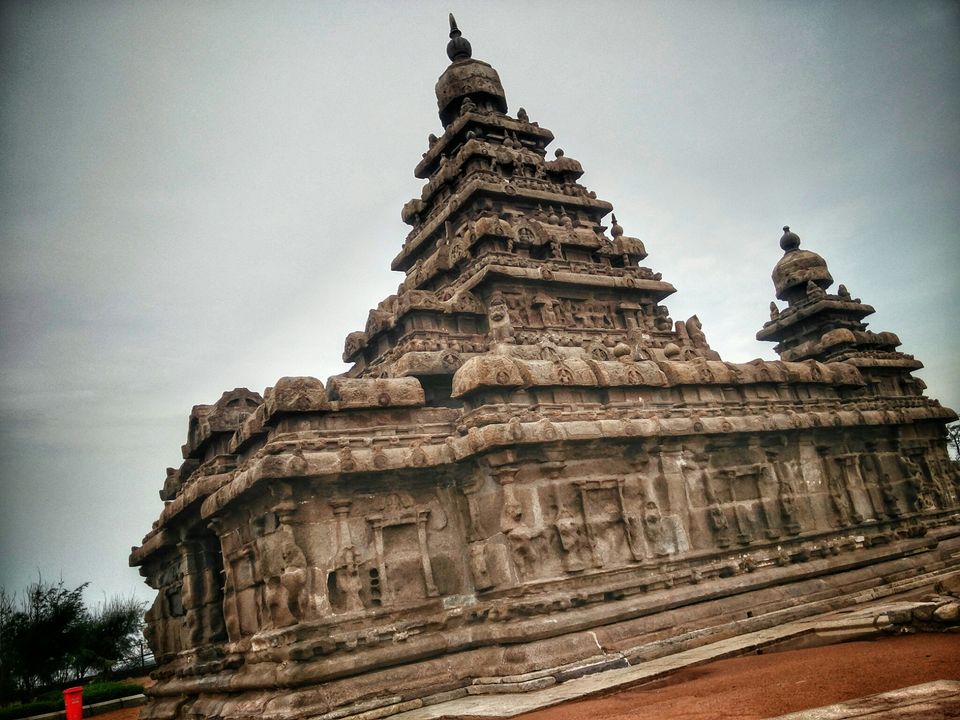 After spending an hour enjoying the serene nature and taking some pictures, it was the time to decide my next destination. I picked Pondicherry.
At 7 in the morning, as the sun started rising up little by little, i left to Pondicherry after having a nice hot cup of coffee which refueled my energy back. The cross winds from Mahabalipuram to Pondicherry made me tired. Reached Pondicherry almost at 9am and had my breakfast. The thought of exploring Pondicherry a little bit took a back after looking at the sun. So, now it's time to decide the next destination, after searching places in google map, i decided to visit Tanjore aka Thanjavur.
I had an idea of making this ride much more interesting, so i took a route which most of them wouldn't have taken. I ditched the boring highway and chose the village roads. As expected the route had lot of things to offer. The roads were not that bad, it had various landscapes, i was enjoying the ride with the lush green paddy fields on both sides. After riding for almost 3 to 4hours in the chaotic road with some cattle crossing, downshifting and hitting the brake for every 15 min for that speed brakers, i finally reached the outskirts of Tanjore, had lunch and continued my way towards The Big Temple (aka Thanjai Periya Kovil, Brihadeeshwarar Temple)
After riding in the hot scorching sun, wearing those riding gears and getting that weird look from locals, i reached off premises of the big temple, unloaded my bags from the bike, removed all my protective gear and kept it in the cloak room.
I was astounded by looking at the beauty of the temple's entrance, after taking some steps inside the premises i felt something under my feet, yeah it was the effect of the sun, i started walking like a kangaroo, jump jump jump and then noticed a wet mat which was laid all over the temple premises and started walking on it. I spent an hour taking pictures and wondering how they built this majestic temple in 11th Century(hats off Raja Raja Chola), then after loading my bag onto my bike i searched for my next destination,as it was 200km away from my home town, i decided to spend the next couple of days there and then continue my journey (but then god and nature had other ideas). I checked the route, hopped on to my bike and started my way towards home town.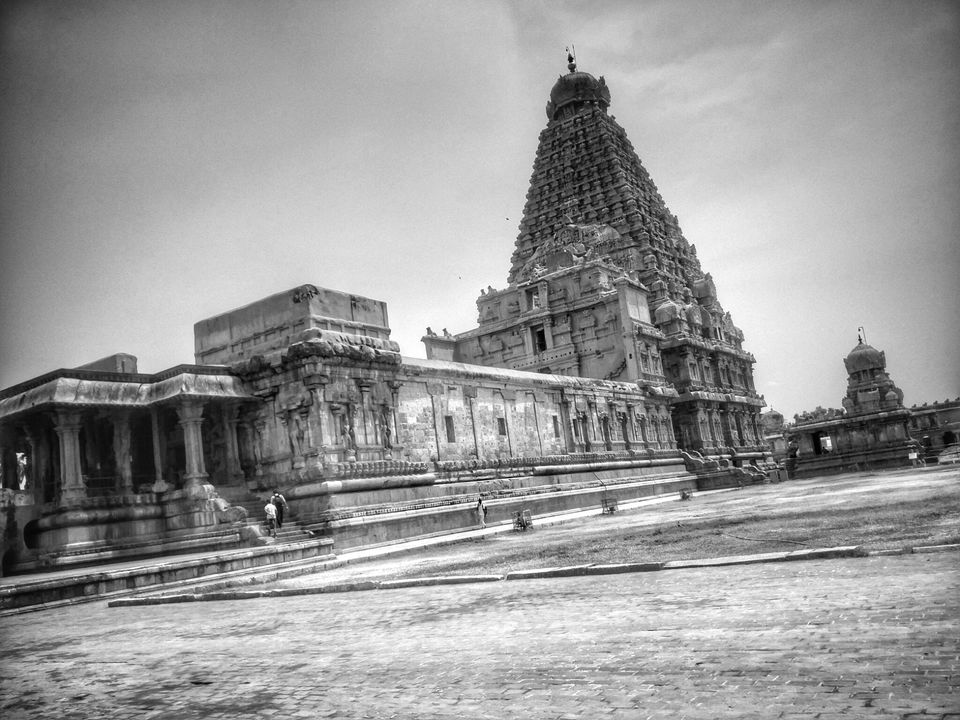 It was the boring four lane highway for almost 150km, the cross winds and the scorching sun made the rest of the ride exhausting. After riding for 100km, i stopped for a small coffee break. The caffeine boosted up my energy, which then paved way towards my home. I reached home after two hours, opened the gate, parked my bike in and then there my parents standing dumbstruck (i didn't tell them about this trip). I briefed the entire story to them, later on they gave me good 1hour of advice on how i should be responsible in life and not to take such risks. Then after eating some dosas, went to my bed and had a sound sleep.
So now, let's jump into the god's and nature's plan. As i was planning to leave my home after two days, my parents told me to stay for an extra week ( i still don't know why i agreed to that). Actually i was planning to visit kerala but was not sure about the exact destination, so as per my parents' suggestion i postponed the plan for a week later. After two days (actual planned date to leave)the rain started thrashing like anything in all parts of kerala. There were land slides, flood and almost the entire kerala was submerged in water, the rain lasted for almost 10 days. I didn't know what saved me from taking that trip, i don't know if i would still be here to write these things, i thanked god for giving an idea of staying in home. I deeply felt sorry for their loss and after a week i came back to Chennai. As it was raining, i took that boring highway while coming back.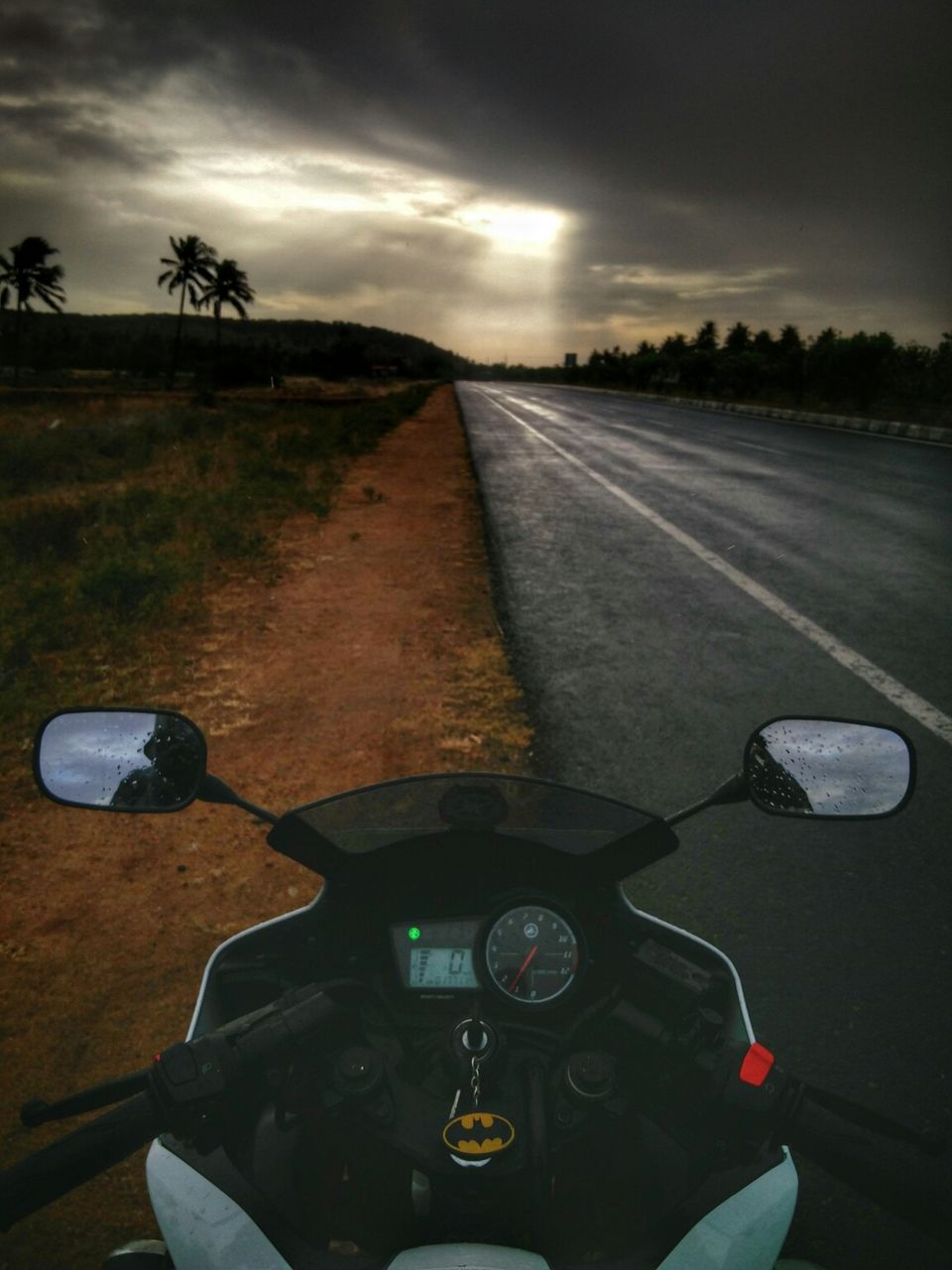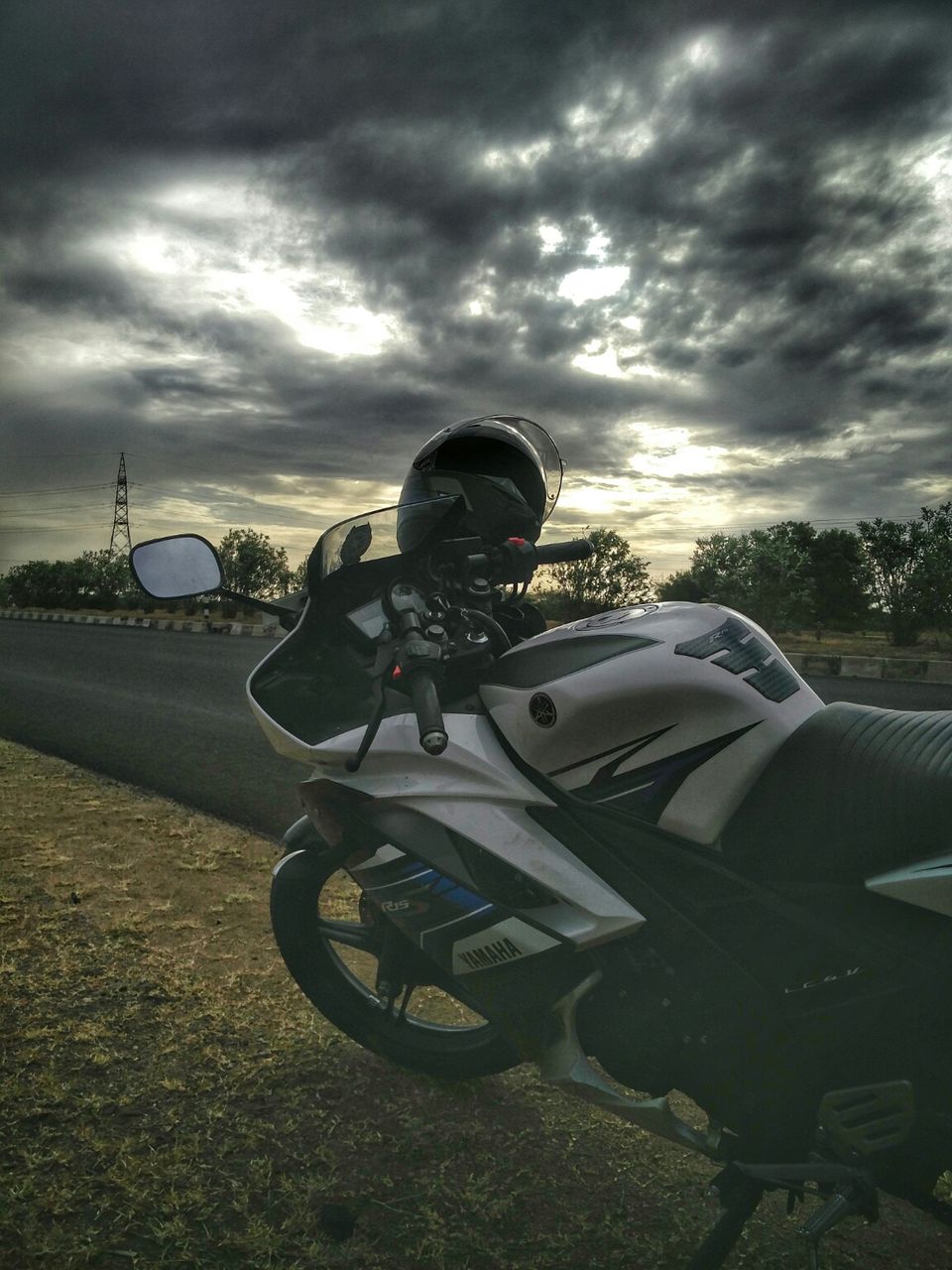 Thanks for reading, Happy Travelling....!
- Vishnuram M