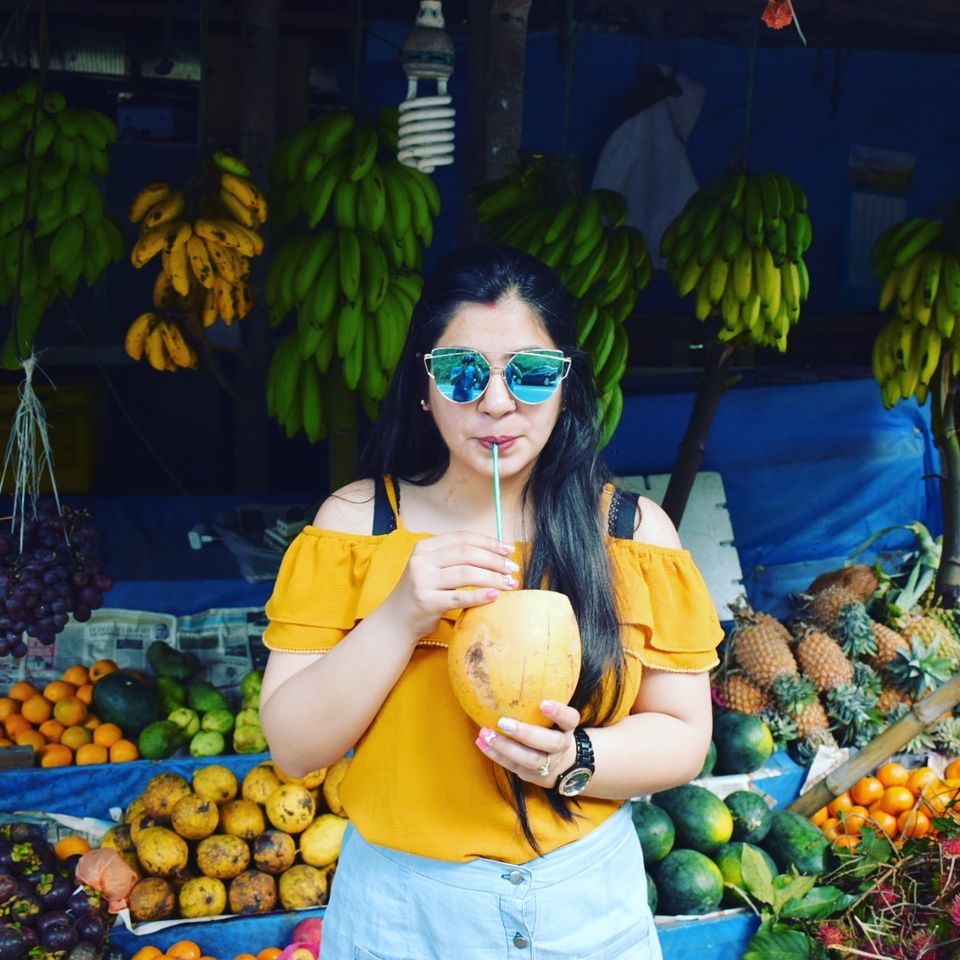 Driving by the ocean, trying to tuck wind swept hair behind my ears - I stared at the shifting scenery before me. What started as the bright city lights and all the glamour of a perfect city, gave way to the softer and more predominant skyline of this island. One of lush green trees and a blue clear sky which would become artistically overcast by evening.
Best way to explore Sri Lanka is surely by road. You can either drive on your own or hire a chauffeur. We opted chauffeur for driving on our own because you always lose out on some freedom with a third person present. Alternatively, the native driver might turn out to be a local guide who can help you unearth all the magical spots!
All you need to drive in Sri Lanka is a temporary Driving License which you can get from the DMV easily for a LKR 1000 fee. Since we were arriving on a Saturday when DMV is closed, we got International Driver Permits and the car rental agency arranged for the Automobile Association's endorsement for a fee. We rented our car from Casons and it was a smooth process - one of their reps got in touch over whatsapp and helped us throughout the process. An economy car would cost you something around LKR 12000-15000 with a security deposit of LKR30,000.
You might find some advice on other forums discouraging you to rent a car, but we believe otherwise. Colombo and the southern beaches are connected via expressways and it's an absolute delight to drive there. Just be careful in hilly areas like Kandy and Ella.
Our Ceylon trip took us through 7 beaches/cities in the following order - Colombo - Kandy - Bentota - Hikkaduwa - Galle - Unwatuna - Mirissa and back to Colombo. Let's tell you more about these beautiful places!
Colombo
What you will enjoy the most : City life and night life full of pubs and casinos.
Ideal days : 2 days
What to shop: high end brands like Mango and Ayurvedic products from Spa Ceylon
Stay: We stayed in Mandarina - the best part is the rooftop infinity pool
Ride: Tuk tuk or even Uber.
Kandy
What you will enjoy the most: the spiritual Buddhist atmosphere
Ideal days: 1 day
What to do: Visit Temple of the Sacred Tooth Relic. Entry for SAARC nations is LKR 1000. Make sure your shoulders and knees are covered - and this is applicable for everyone. Take a stroll across Kandy lake as well!
What to eat : Balaji Dosai - delicious food which is makes both your tummy and wallet happy!
Bentota
What you will enjoy the most : beach shacks
What to eat: sea food and continental. We went to the Bentota Rock Beach Restaurant
Must Have: Milkshakes and fresh fruits
Hikkaduwa
What you will enjoy the most : driving along the ocean. Make sure you get a massage from one of the various massage centres.
What to eat: Sea food at Top Secret Shack
Must Have:Grilled prawns and Seer fish
Galle
Where to stay: Tamarind Hill by Asia Leisure. You will enjoy their unique infinity pools, heritage feel of the place and their amazing hospitality. We felt spoilt by the hotel staff - they would leave desserts everyday and even a cake to celebrate our Anniversary.
What to shop: Ceylon tea from Tea Zone
Must Visit : The Galle Fort
Unawatuna
What you will enjoy the most: Clear waters which are perfect for snorkelling an surfing.
Where to eat : small beach shacks dotting the beach
Mirissa
What to do: Whale Watching! We spotted lot of dolphins and some whales as well!
What to take care of: sea sickness. Make sure you take some medicine empty stomach if you are prone to sea sickness.