The Jaipur Literature Fest (JLF) is the world's biggest literature festival that has been held in Jaipur, Rajasthan since the year 2007. Authors and readers from all over the country and the world flock to JLF each winter, turning the entire week into a festival! From the venue of the fest, Diggi Palace, to the forts, theatres and streets of Jaipur, each corner of the city is decorated to welcome stories from every nook and corner of the world. If you are part of the very few people who haven't attended even a single JLF, you're missing out on something that might just change your life! Here are a few things that you cannot miss if you're at the JLF 2018 which will be held from January 25-29,2018.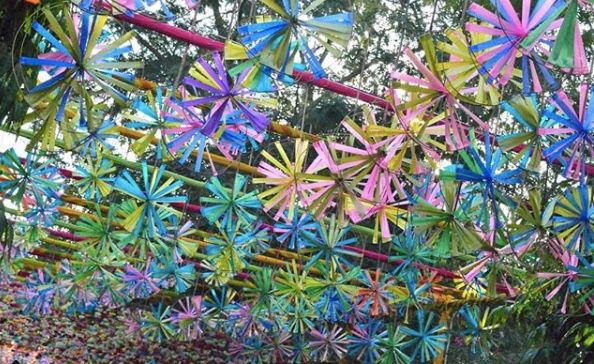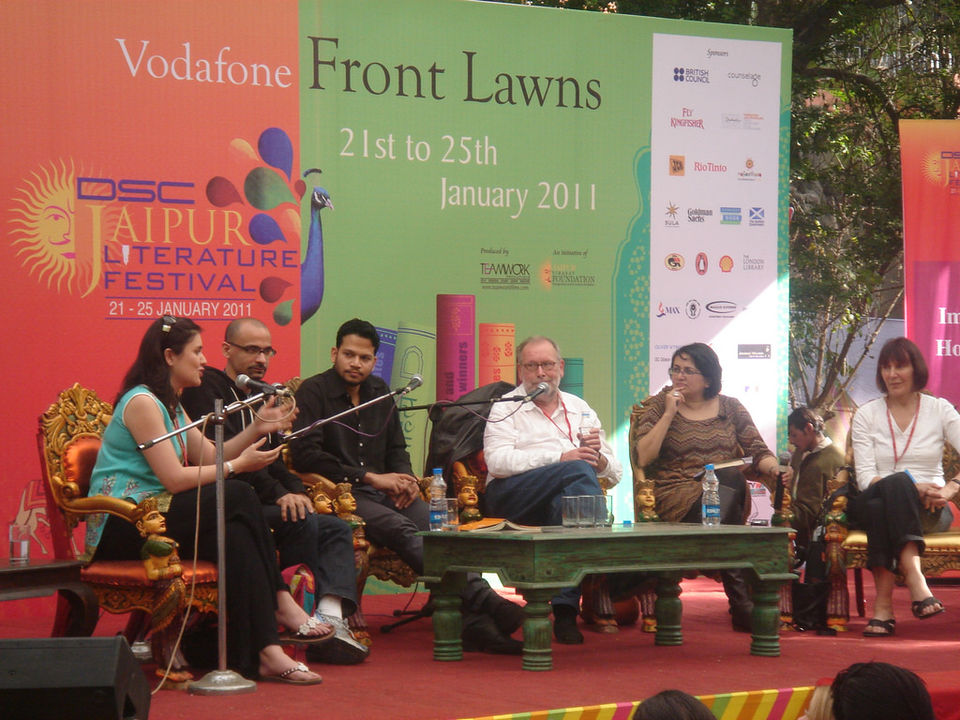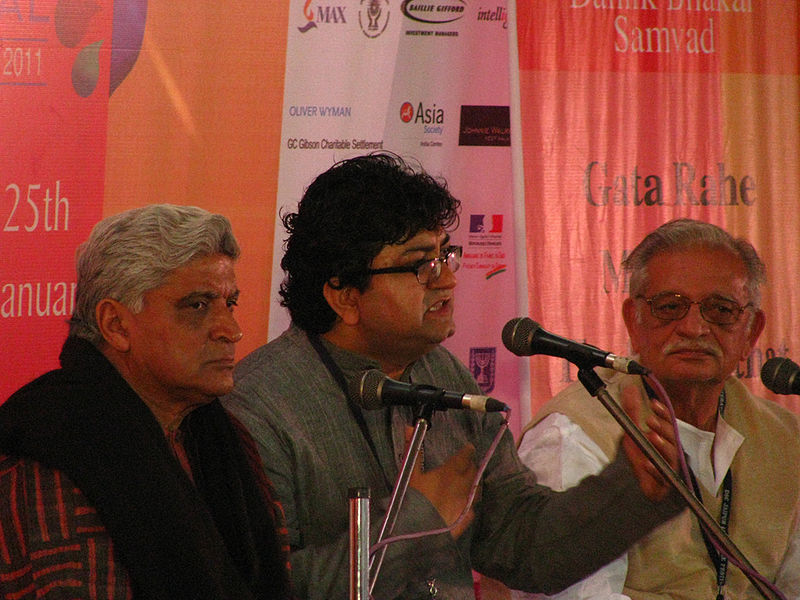 For those of you who are not aware, JLF is typically a 4 day fest where notable authors, speakers and intellectuals speak on various topics and hold interactive sessions with the audience. Whether it is a book release or a common topic of debate of the recent times, JLF is the place to hear about it all. The sessions begin from 10:30am and go on till 6pm with sessions that are held every hour across 5-6 venues within Diggi Palace. Since the fest also tends to get crowded, it is suggested you reach well in time before the session you want to attend begins.
2. Open Mic Poetry Night
Trip360 is organising the ideal event to pull at your literary heartstrings: an Open Mic Poetry Night at JLF. This is a chance for all budding poets to showcase their talent. You will be reciting your poetry, on a topic of your choice, on a crisp Saturday night near Diggi Palace. Whether your work is a prose, a classic poem, a sonnet, haiku, spoken word, doesn't matter! Whatever inspires you to get on stage and show what you love.
You can register for the Open Mic Poetry Night on the venue itself.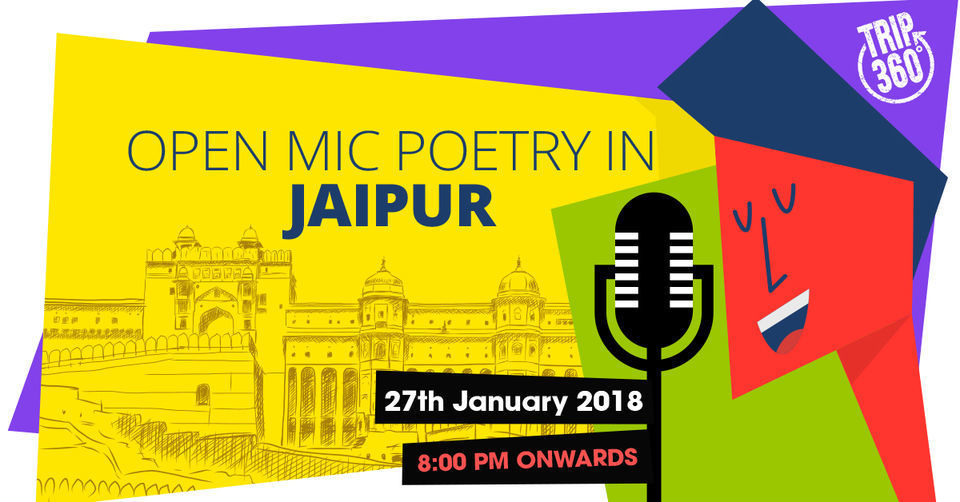 3. Heritage Tour Of The Pink City
Since you're travelling all the way to the city for the fest, it only makes sense to make the most out of your trip. Jaipur is one of India's most vibrant cities, famous for its magnificent forts and monuments, so you must take out some time for sightseeing.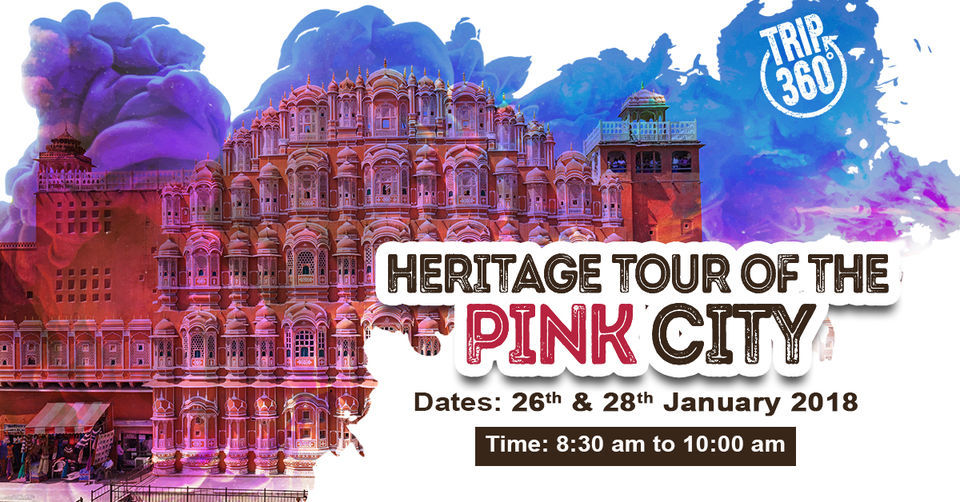 You can either choose to visit all sights individually or take a heritage tour of the city with Trip 360. This will be the perfect way to explore the city and make best use of the free mornings. The curated tour will take you to hidden sites, conduct interactions with resident artisans and temple priests and help you gain an insight into the traditional ways of old Rajasthani life. This walk will be an enriching experience for those who desire to see the heart and soul that beats through this locale.
You can register and pay at the JLF website, or at the Cox & Kings stall during the literature fest, or you can contact Trip360 at +91-9930086252 to block your spot!
Event Dates: 26th and 28th January 2018
Meeting Place: Choti Chaupar, outside the local police station
End Point: City Palace Compound
Meeting Time: 8.30 am
Price: ₹500/- per person including taxes.
4. Discovering Old Jaipur On Two Wheels
Looking for something off the beat? Something that is thrilling and enriching? Look no further, because Trip360 has you covered. Hop on cycles with Trip360 and get pedalling to see some of the most historic and beautiful sights the city has to offer. A joyride of 20-25 km which showcases the true culture and heritage, as well as a visitation to remote areas of Jaipur, is definitely worth your time!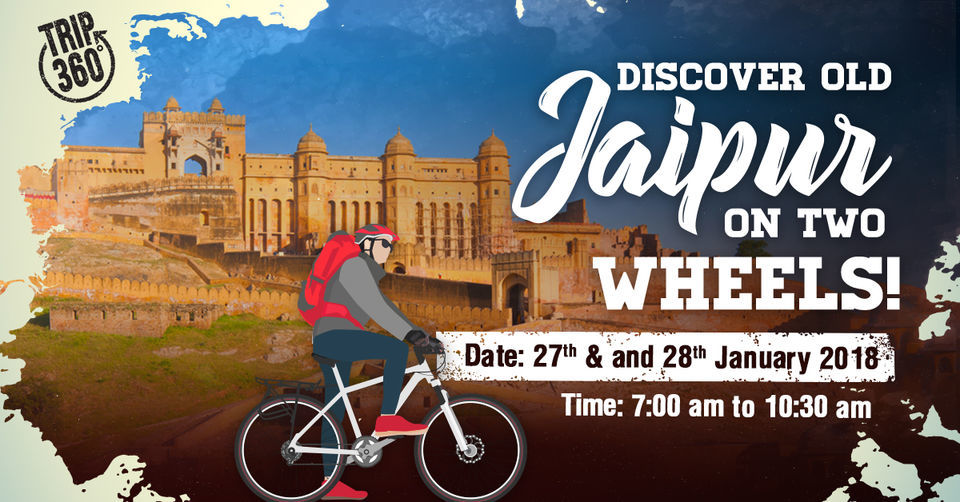 A mountain gear bicycle will be provided to you and you will be taken on a heritage tour of the old castle, a museum and a library tour. This tour will also include buffet breakfast and water/energy drink during the duration of the tour.
Timings: 7.30 am to 10.30 am
Date: 27th & 28th January, 2018
Meeting Time: 7.15 am
Meeting Point: Ghat Ki Guni
End Point: Castle Kanota
Difficulty level: Moderate
Price with Cycle: ₹1000/-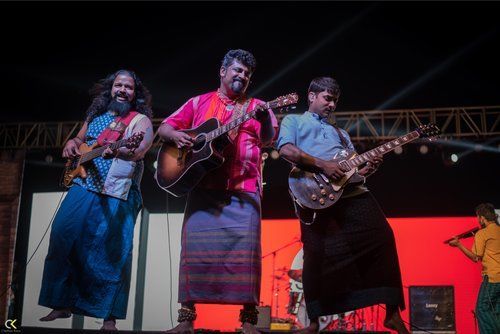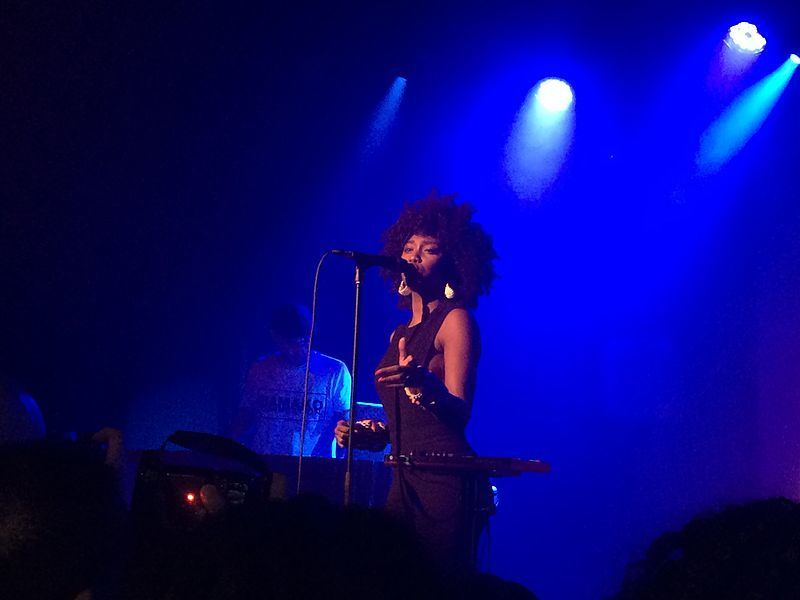 The Music Stage is a night event that usually takes place in Hotel Clarks Amer. The stage is adorned by some of the world's top music maestros and music forms . Be it jazz, Sufi, EDM, Spanish, or Hindustani music, the Music Stage is the perfect opportunity to improve your music playlist. In the serene gardens of the hotel, grab a drink, snacks and sit leisurely by bonfires as you enjoy the music.
The tickets for music stage start of ₹4oo onwards and can be bought at the ticket counters in Diggi Palace.
If you don't want to spend money for these music stages, you can also enjoy music performances at Diggi Palace. There's usually a jazz band performing or club music playing at the cafe in Diggi Palace, and you can just chill till about 12am.
So, begin 2018 by attending Jaipur Literature Festival and achieve your New Year's resolution of reading more books, learning new things, and of course, travelling more!
Know of more such events that give the perfect opportunity to travel? Share your story with us HERE!