A vacation is not where you go or what you do there, it is a state of mind. Forget about the cliched hotel rooms and try something new. I did try, not once but twice and it has been a treat to my eyes and soul. Nothing else can get better than this.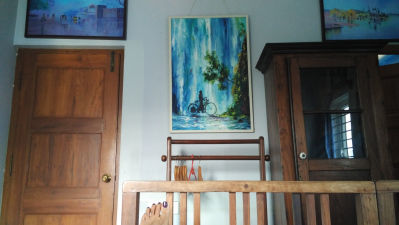 If you are planning to visit Pondicherry, pause all your plans, close your eyes and check into Aurodhan near the Promenade beach. Aurodhan is a an art gallery and they organize these astonishing heritage musical and art events. I must say, their work is commendable.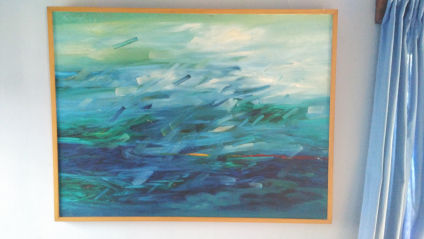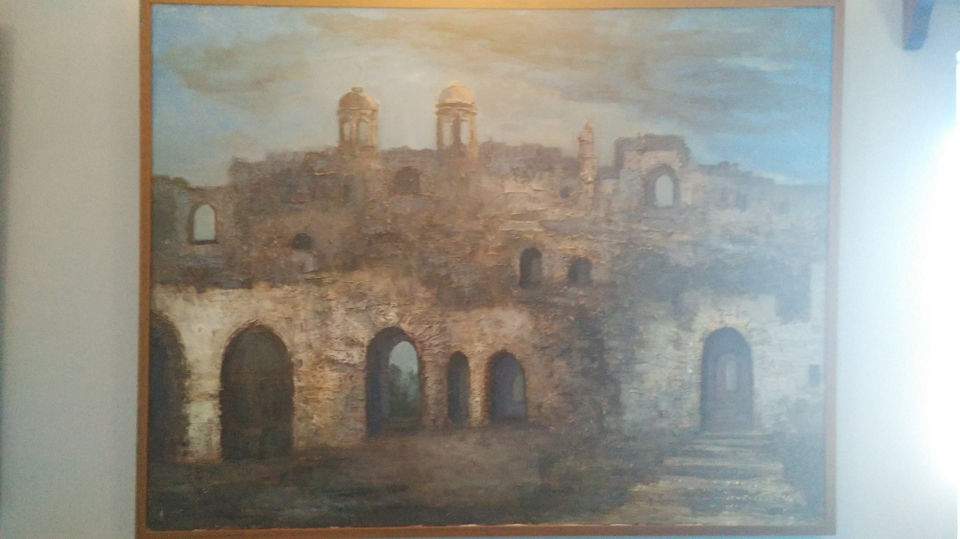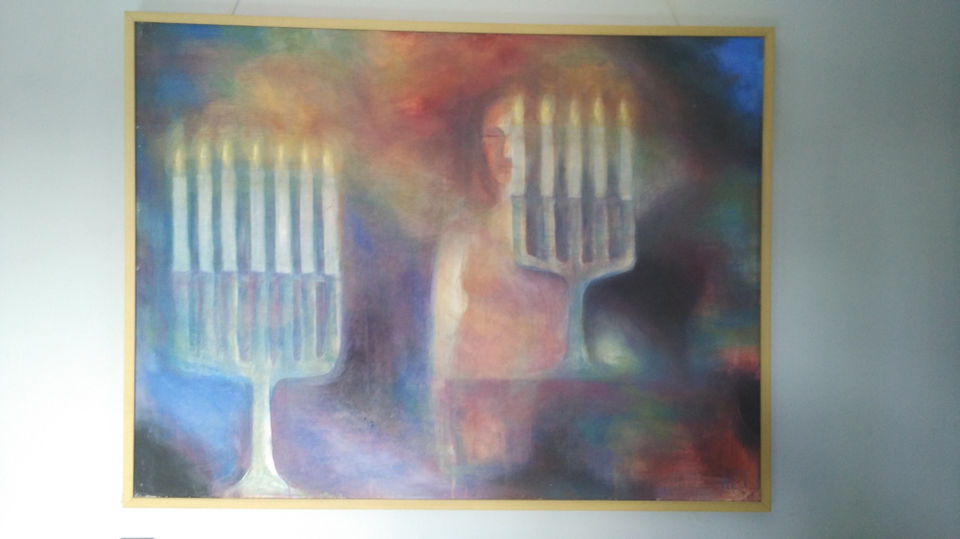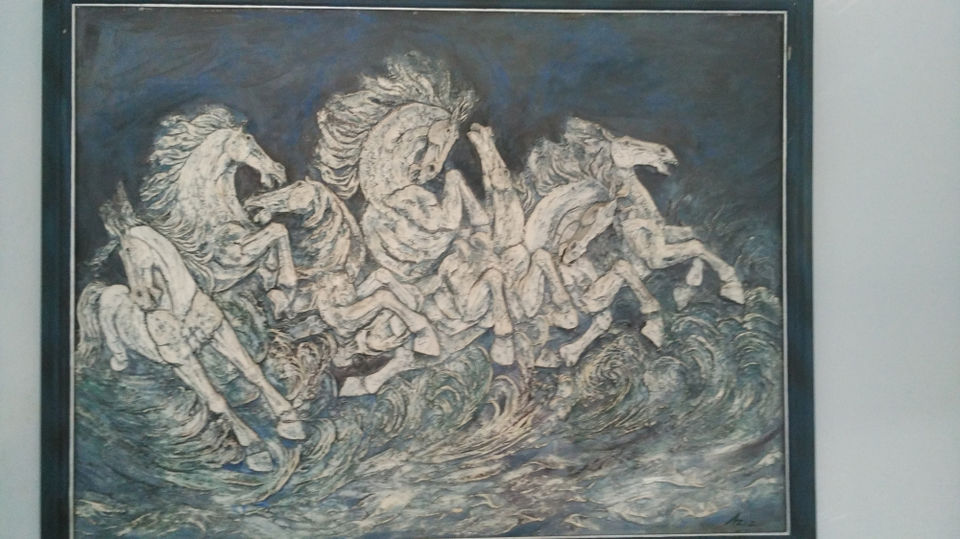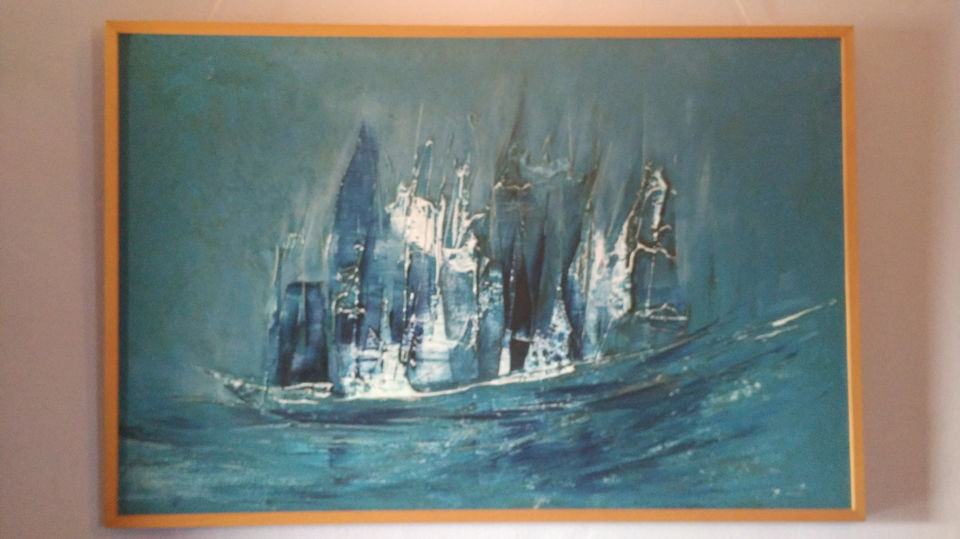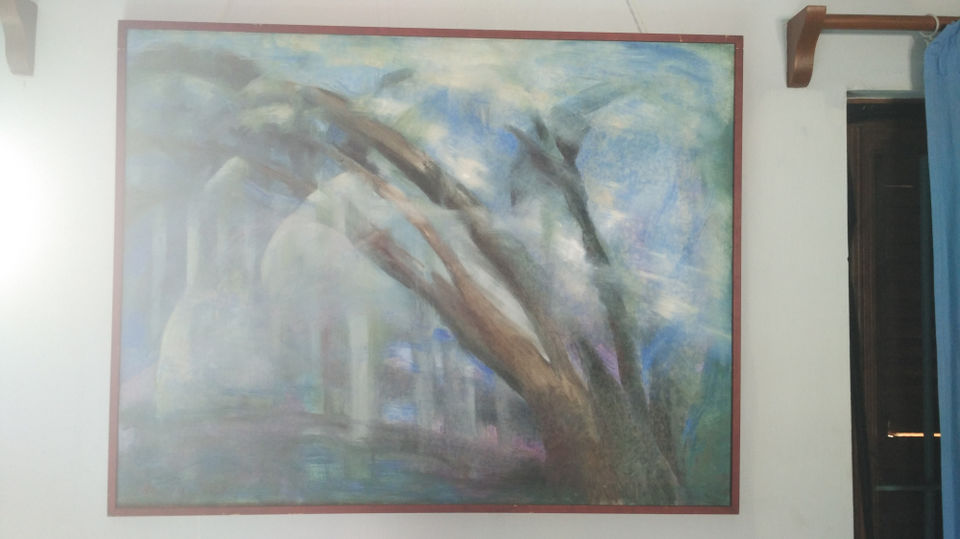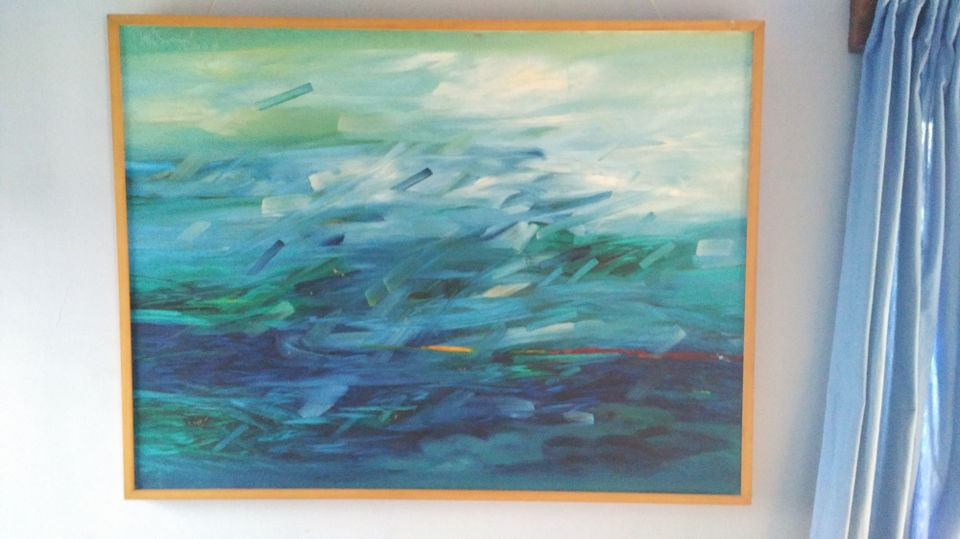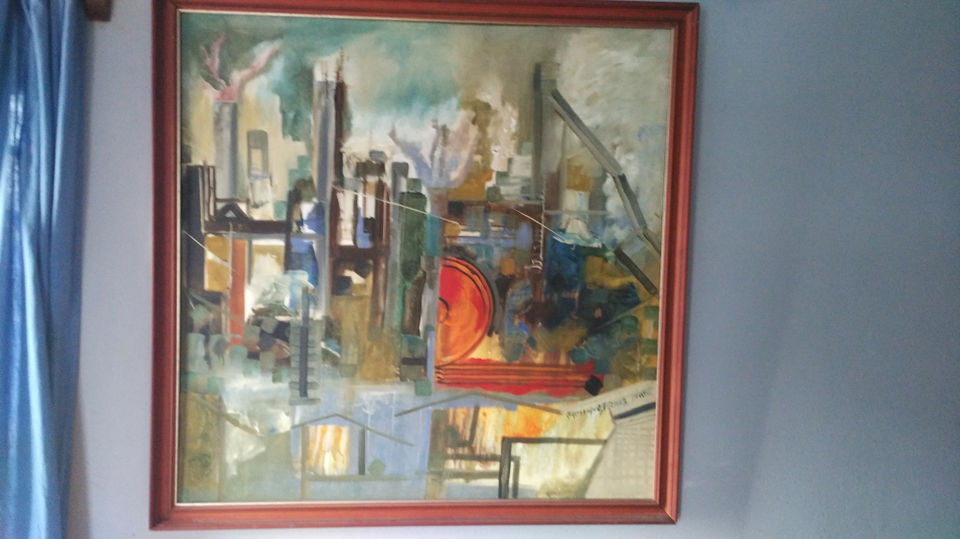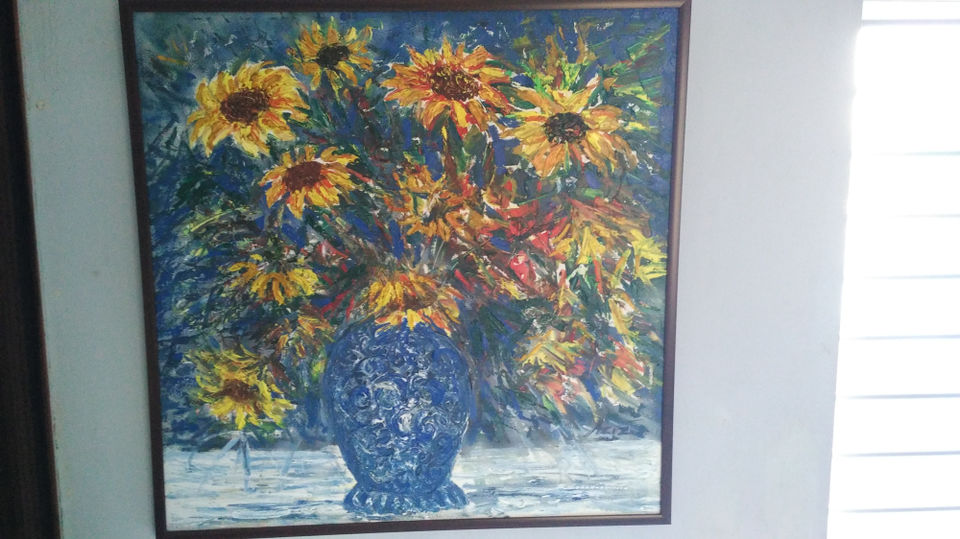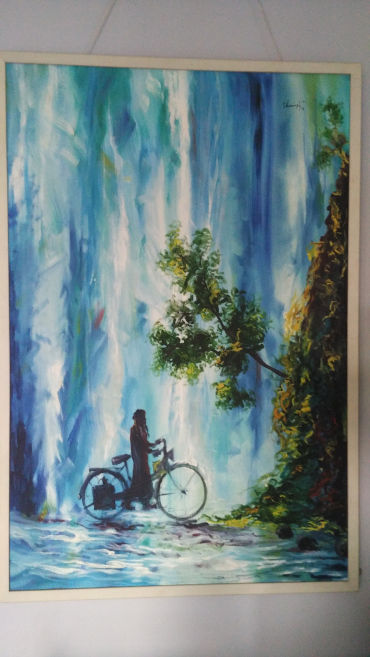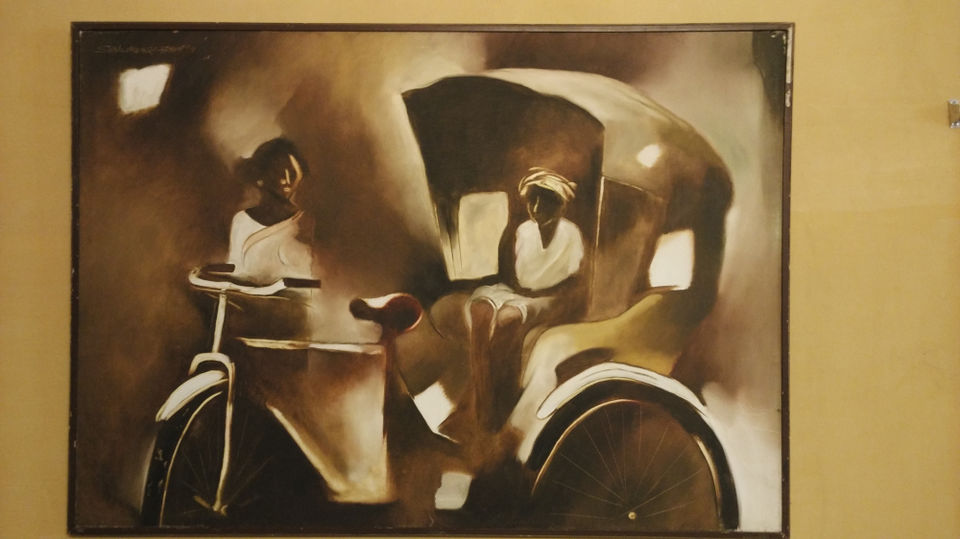 I kid you not, you will literally stay in an art gallery. The place is so beautiful with the artsy surroundings that will feast your eyes and melt your heart. There are at least two paintings on each of the walls. Well, I have no adjectives to describe the beauty, you have to experience it yourself. The furniture, the layout, is all antique and a fusion of Indian and French styles. The pictures must describe a part of what I have experienced.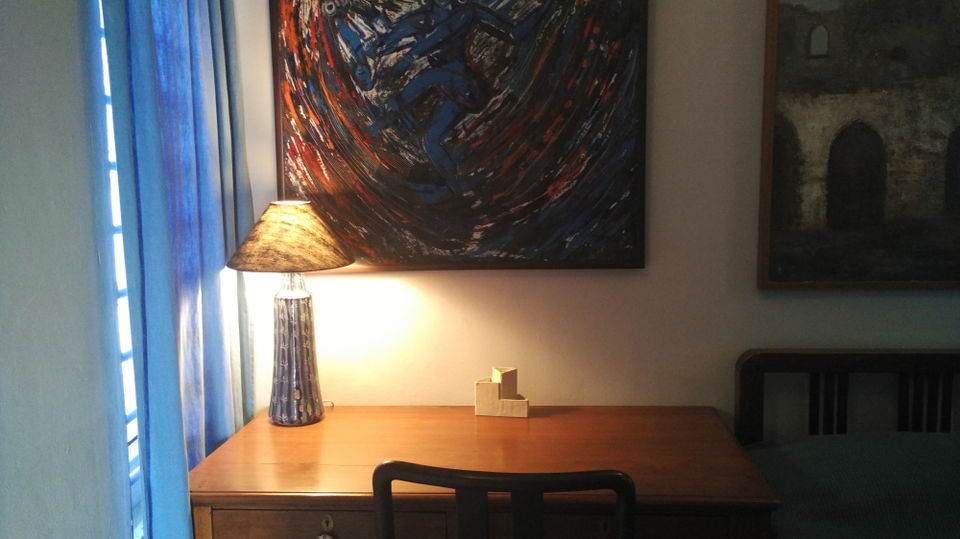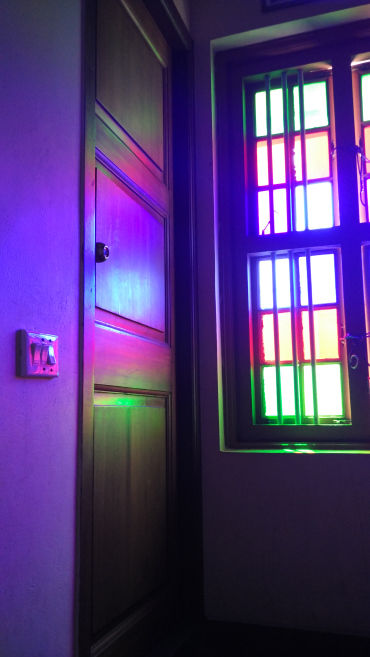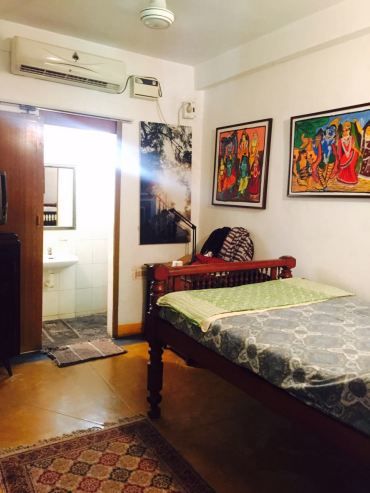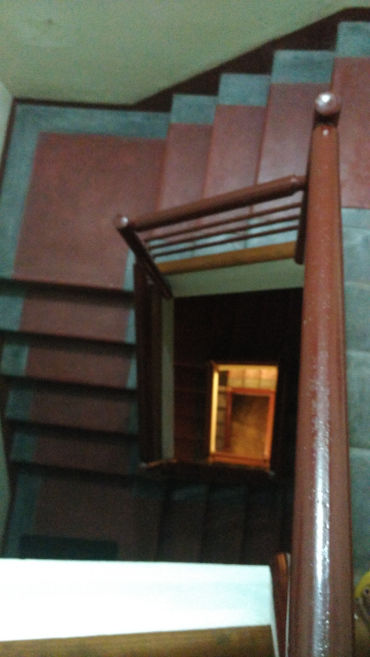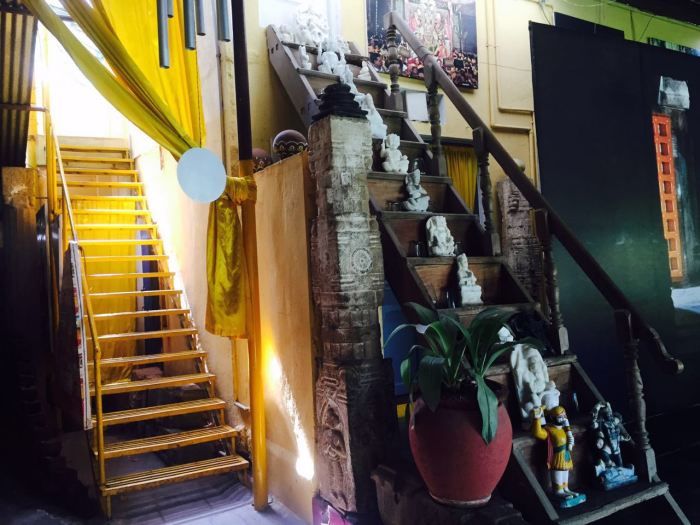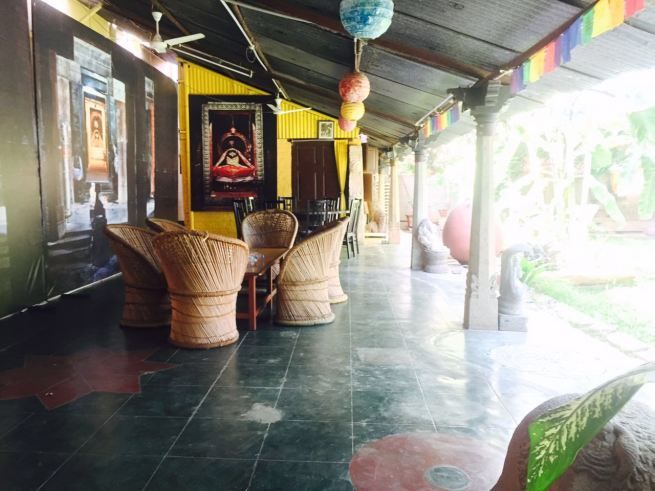 So you might be thinking if the host is all orthodox and restricting. No! Not the case here. The host, I must mention, has been amazing in hospitality and guiding us where to go, what to do in Pondicherry when we were clueless. It was because of him we had a really good time in Pondi. Also, I was lucky enough to attend two of the impromptu musical events organized by them, both the times, somehow. Oh my god! And I'm so glad I was there at that moment. Pure bliss! We also had a few drinks with the musicians and people from different cultural and geographical backgrounds. And, knowing their stories… Wowww! That is the moment when you'll feel that there is so much to do in this life.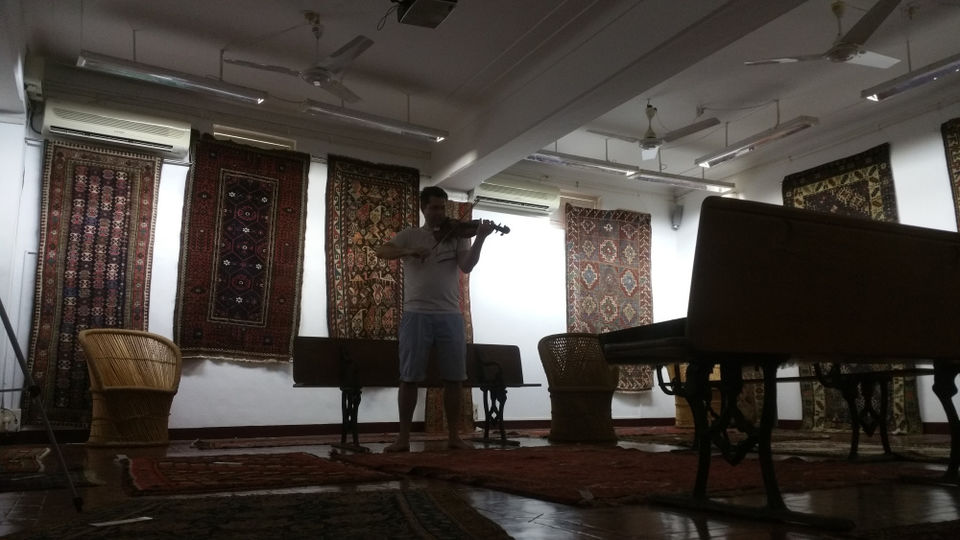 Randomness is the best surprise. My second trip to Pondicherry was extremely random, the host invited me over, we packed our bags and left to Pondi the next day. Trust me, I had a great time there.
I strongly suggest everybody to stay here, get a sip of the music and art at Aurodhan on your next visit to Pondicherry. You will know what I am talking about.
Find them on Facebook at https://www.facebook.com/aurodhan/
P. S. Pardon the quality of the pictures as I use my phone's inbuilt camera.????
This blog was originally published on 'The Hippie and Her Experiences'