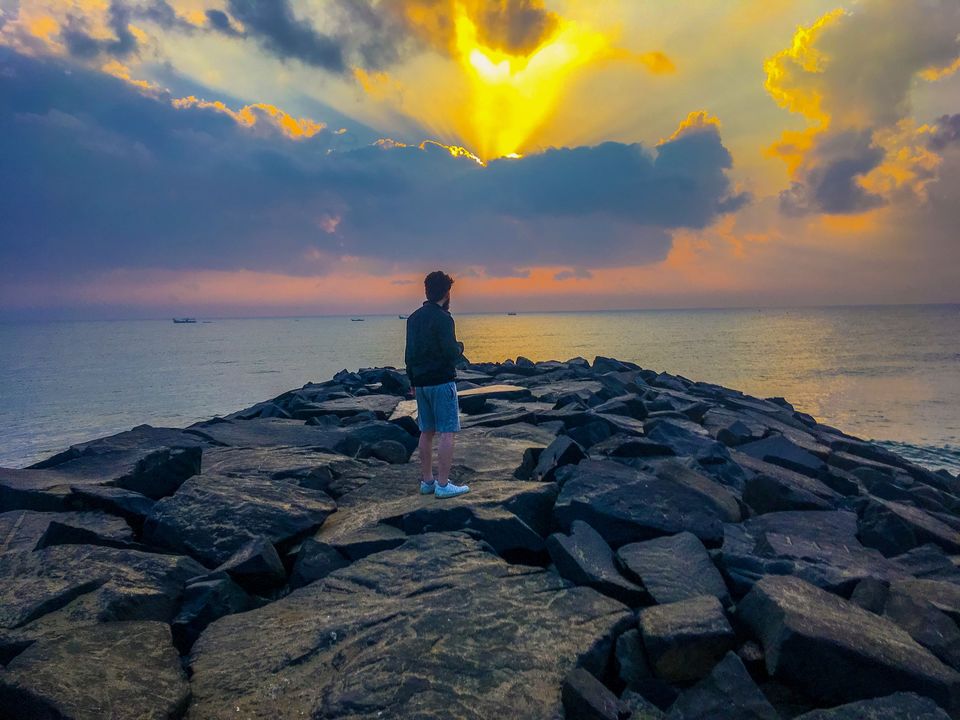 Well to be honest my trip for Pondi was not at all planned because me and my friends thought for Coorg while we all were drunk(HAHAHAHA) but at the very end moment we drove to pondi with no hotel bookings and no further planning but yeah i am really glad that we drove to pondicherry (By The Way Pondi Is A Union-Territory), if you know what i mean ;)
So we booked a self drive car for 2 days and left for Pondi from Bangalore and on our way to pondi we guys were chillin and singing songs and at last we had dinner at a highway hotel and continued the journey for a whole night and finally we reached pondi around 6 AM.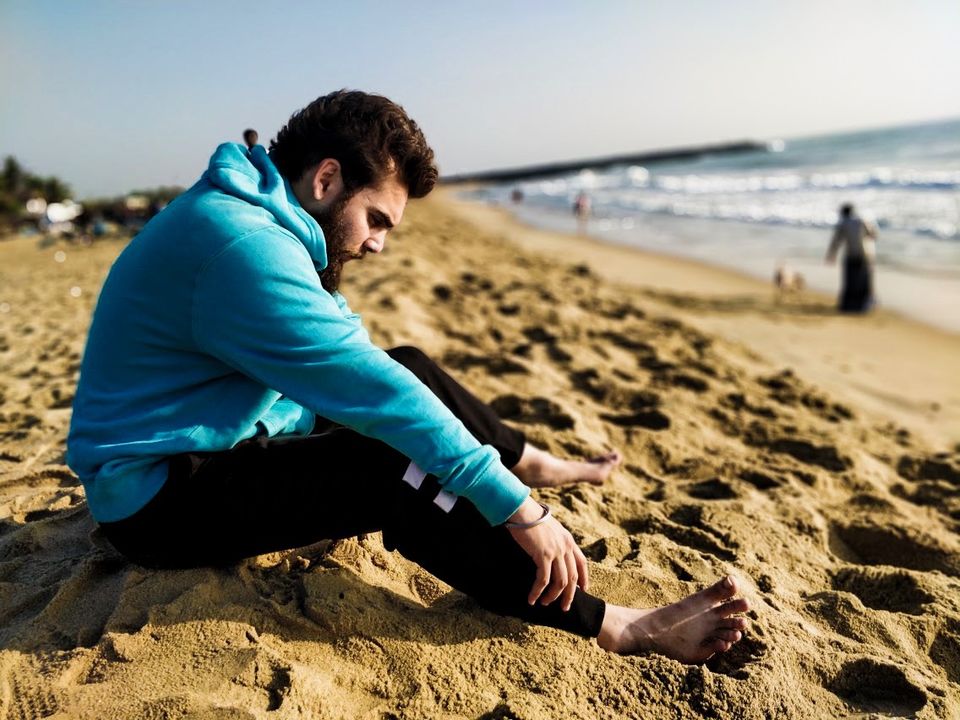 Serenity Beach
We checked in at a beach facing hotel at Serenity beach in the morning and let me tell you guys in my personal opinion Serenity Beach is the best beach in whole pondicherry. The beach is very clean and the crowd is really good like young generation people and foreigners, Serenity as the name says the beach is really serene, calm, quiet and beautiful. Our whole day was spent on the beach itself and this beach is best for chilling and drinking and do try the fresh sea food over there.
Boat ride to the Paradise Island
Opening Hours: 9 am – 5 pm
Ill be very frank with you guys because this was the most boring beach ive ever been in my life, Apart from the boat rides where you need to sit in a boat to reach the Island and then you can do anything you want like play VolleyBall or enjoy the beach. Well the beach has a long stretch and you can walk as long as you want and find a perfect spot for your privacy and all but dont visit this beach in the afternoon because you will get roasted by sun for sure!
There are two separate ticket counters , one to go inside the boat house, and another is the ticket counter to boats to Island.
Paradise Island is a beach which is little isolated from the main city, but yeah you can check this beach for once.
Auroville Beach
We guys got so bored that we returned to our hotel had some rest and went to Auroville beach
Auroville Beach - popularly referred to as Auro beach, Located about 12 kms from the main town, its shallow waters and small waves make it an ideal place for swimming. It is a fairly popular destination and on weekends it can get rather crowded.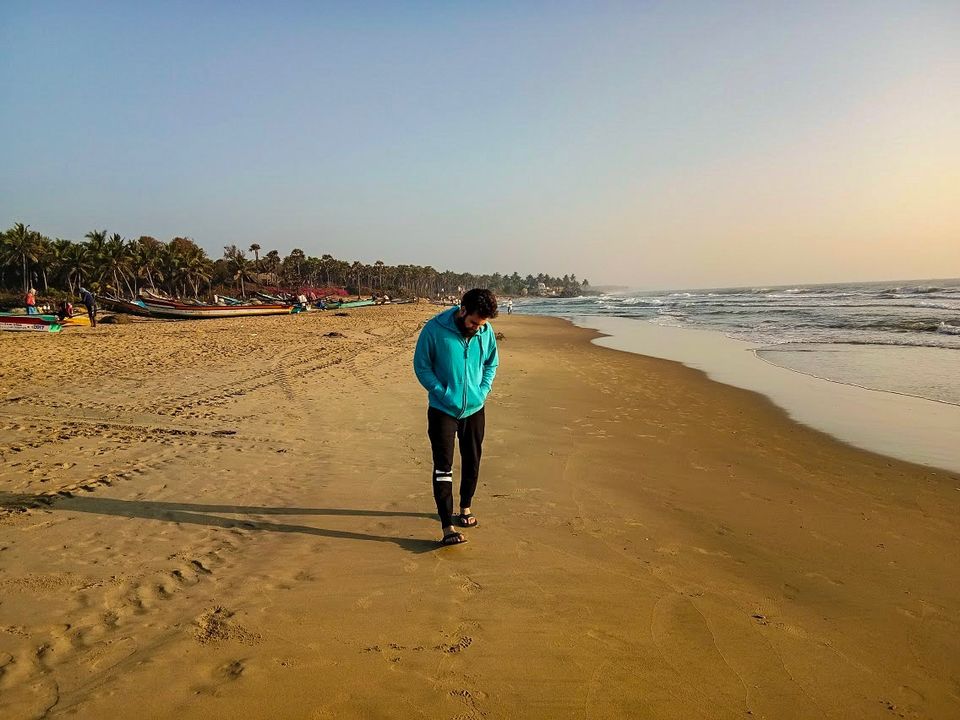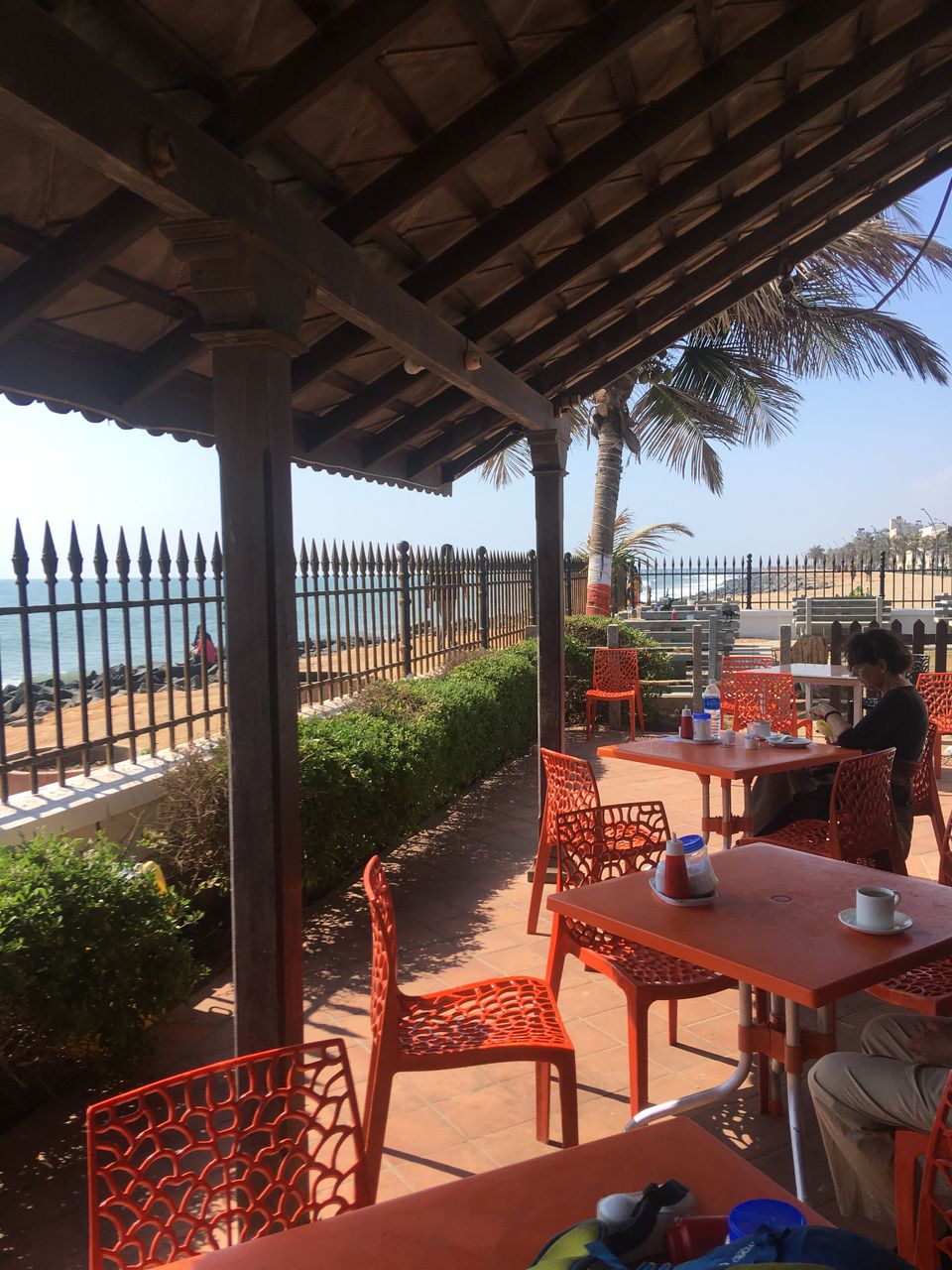 Whether it is swimming in the sea, playing on the beach or just taking a lazy stroll; you can chill on clean sands and cool waters. The beach is also used by surfers - both beginners and professionals . You can spot them early in the mornings.
The Pondicherry's only waterfront cafe. With a perfect location Le Cafe quietly sits peering out onto the water. This is a tourist haven. Sandwiches, bakery and treats will satisfy any western tourist in need of a break from a constant routine of Indian fare.
I highly recommend you guys to visit this place and try some new cuisines out there, the cafe also has a roof top sitting area from which you can get a very good view of beach and the sea.
Pondicherry is a perfect weekend get away location, and i really recommend everyone to go and witness the beauty of pondi for once, we all were really sad that we had to leave pondi but yeah I'll come back here for sure and then we guys left for Bangalore with lots of good memories.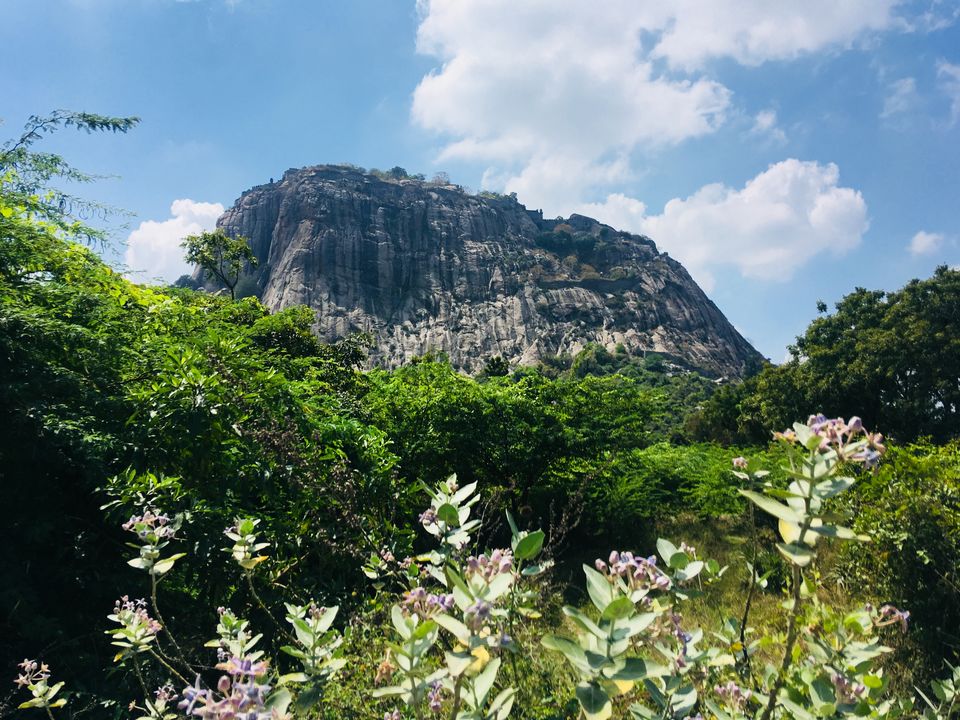 Keep Tripping And Keep Travelling!
PEACE