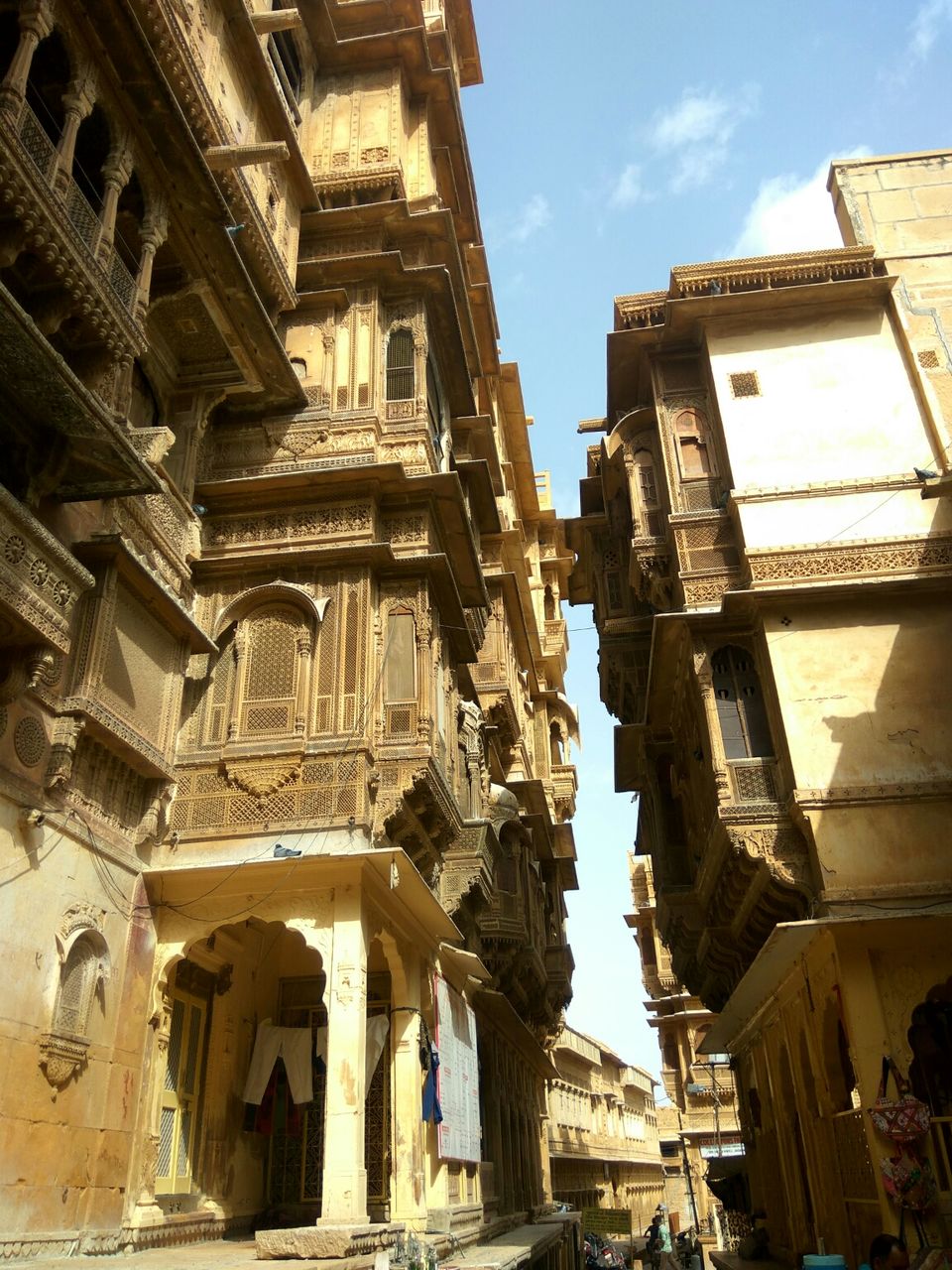 Patwon ki Haweli is located in Jaiselmar City of Rajasthan State. This is a complex of five Hawelis which were built and earlier owned by Patwas and now run partially by government. Patwas are bussinessmen dealing with gold and silver threads. It is said that they earned a lot of money through opium smuggling at that time.
The Hawelis construction began in 1805 and took 50 years to complete them. They are pure architectural marvels, with the exquisite detailing. They are made of yellow sandstone, and shine golden in the sunlight. The kind of detailing in the walls is such intricate it seems to be on wood, but it is the pure hand carved art on sandstone. After traveling in Rajasthan, the specific architectural design that you get caught on to is the small multiple windows on the walls. They not only serve aesthetic purpose but are an excellent way to cool the air coming into the house.
But the beauty is only on the outside. When you go into the Hawelis there is nothing much to it. Some old items like utensils, kerosene run refrigerator, furniture, astrological equipment.
When you reach the terrace you can have a panaromic view of the golden fort or Sonarkila.
The roof is made in a such a way that all the rain water collects in a single place.
Some interesting points that the locals told us
1. The folk lore is that the patwas used to be richer than the king, and the king used to visit the Hawelis to play chess rather than them going to the king. 
2. The rain water that they collected was utilized very economically, by using utilized first for bathing and then the same water to wash clothes and then to clean the floor.
HOW TO REACH:
1. An auto from jaiselmar railway station at Rs 20-40.
2. If you are first visiting golden fort, you can opt for a walk up to Patwon ki haweli taking a glimpse of the narrow streets of the beautiful city.