The Ultimate List Of Things to Do In Rishikesh.
Celebrated as the 'yoga capital of the world', Rishikesh is a magnet for spiritual seekers with its assortment of ashrams and all kinds of yoga and meditation classes.
Surrounded by three districts, Tehri Garhwal, Pauri Garhwal and Haridwar, legend has it that Lord Rama imposed a penance on himself in Rishikesh for killing Ravana, the king of Lanka.
From yoga and meditation to rafting and bungee jumping, there are numerous things to do in Rishikesh. But before I tell you about the things to do in Rishikesh, you should know that Rishikesh is a vegetarian city by law and also alcohol free.
Things to do in Rishikesh:
1. Breathe your way to a calm mind with yoga in Rishikesh.
Even The Beatles had to visit the ashram of Maharishi Mahesh Yogi in the late 1960's. You can try hasya yoga (laughter therapy), practice humming or gong meditation, or even indulge in crystal healing.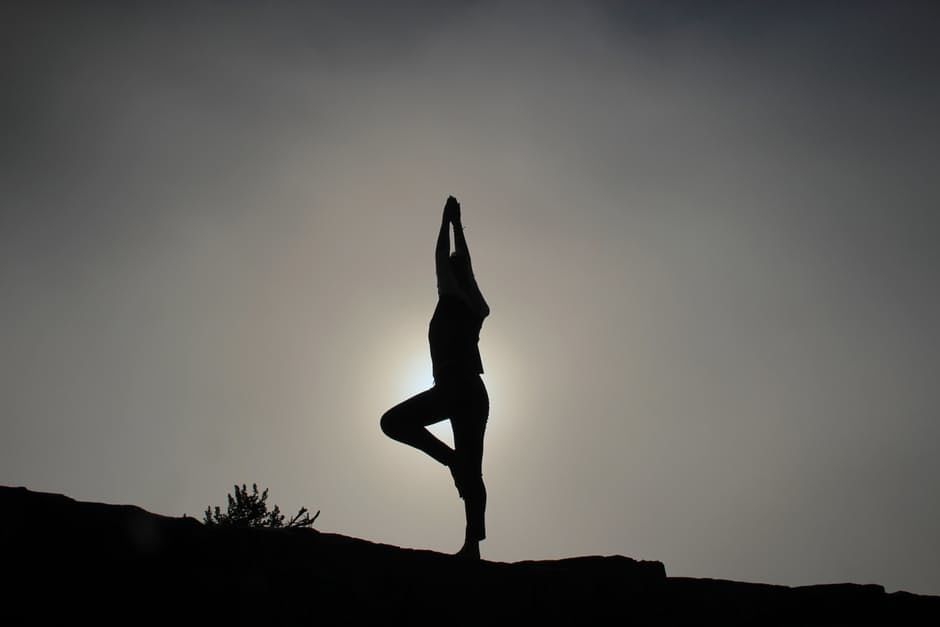 2. Trek through dense forest and end with the reward of a majestic waterfall.
Those looking for adventurous things to do in Rishikesh, trekking is a great option. After all, don't you agree that there's something magical about watching a stream of water cascade over rocks, especially after sweating your way there? Here are some of the waterfall treks you can do in Rishikesh.
• Neer Gaddu Waterfall, Rishikesh

Neer Gaddu Waterfall is around 4 kilometres away from Laxman Jhula, and about 6 kilometres away from the Rishikesh main market. From the Rishikesh Badrinath Highway, there is small hilly road to reach Neer Gaddu Waterfall. The entrance fee to the waterfall is as follows:
Below the age of 12 – Rs. 20
Above the age of 12 – Rs. 30
• Garud Chatti Waterfall, Rishikesh
At a distance of 9km from Rishikesh Railway Station and 4km from Lakshman Jhula, Garud Chatti waterfall is situated at Neelkanth Road near Rishikesh. The trek route to Garud Chatti Waterfall starts from a temple dedicated to Garuda. Visitors need to trek for about 1.5km from here to reach the waterfall.
• Phool Chatti Waterfall, Rishikesh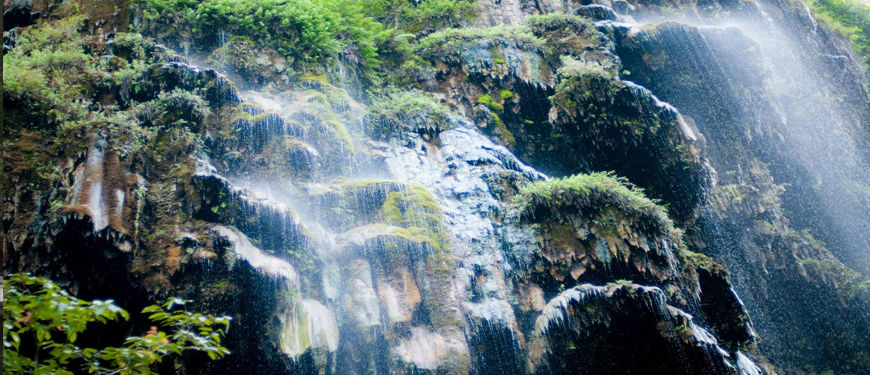 Phool Chatti waterfall is another waterfall situated on Neelkanth road, about 3km from Garud Chatti waterfall. Garud Chatti waterfall, Phool Chatti waterfall and Patna waterfall can be covered by hiring a jeep en route to Neelkanth Mahadev Temple.
3. Row, row, row your boat, gently down the stream.
Perhaps the most renowned river rafting destination in north India, white water rafting in Rishikesh is a must do for anyone wanting to take the big dip and also, one of the most engaging things to do in Rishikesh.
Every year thousands of people head to Rishikesh (between the month of September and April) to experience the thrill of white water rafting. There are multiple rapids ranging from ferocious to mild along the stretch from Shivpuri down till the Ram Jhula. So, all you adrenaline junkies and nature lovers, strap on your life vests and helmets in order to paddle and bounce your way over turbulent rapids because sometimes it takes a little water to rekindle the fire in your life.

4. Camp on the riverside under a sparkly sky – an experience you will cherish all your life.
When's the last time you slept under the stars and cooked dinner over an open fire? Do it all in Rishikesh, with the perfect gorgeous mountain backdrop and white water river ideal for kayaking and rafting. Admire a pitch black sky dotted with bright, shining stars. You may even spot a falling star, and if not, look out for Orion, Ursa Minor, Ursa Major and other common constellations.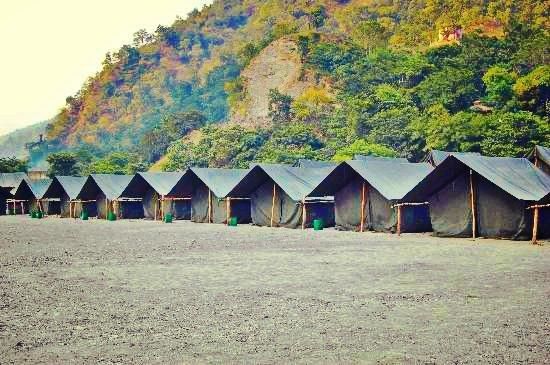 5. Go on the Kunjapuri Temple Sunrise Trek.
Dedicated to goddess Sati (the wife of lord Shiva, before she took birth as Goddess Parvati), Kunjapuri temple is located about 27km from Rishikesh in the Tehri district of Uttarakhand, India.
How to reach there:
You can board a bus or shared taxi to Hindola Khal village from the Yatra Bus Stand in Rishikesh. On reaching the village, you can board another shared taxi to reach the parking of Kunjapuri Temple or you can trek there. The starting point of this trek route is about 3km down from the temple. From there you can climb up the hill to reach the temple.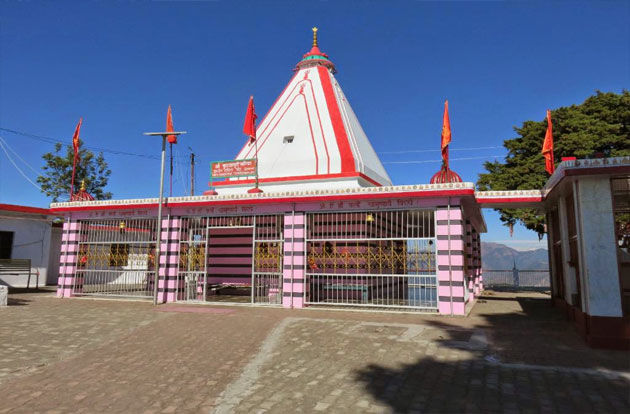 6. Interact with people from all over the world.
With their visits here, The Beatles put Rishikesh on the map of western tourism and ever since then, plenty of foreigners visit the town for various reasons.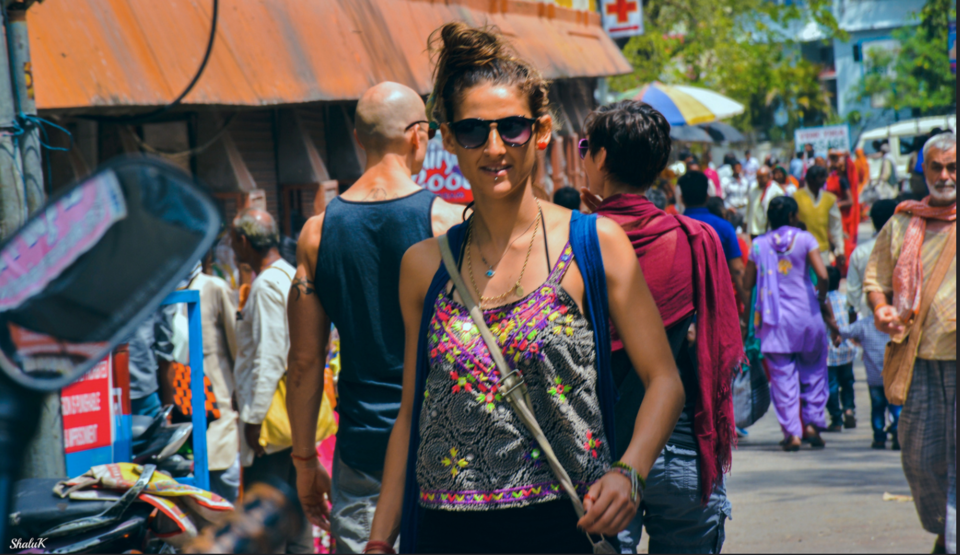 7. Experience the sunset on Lakshman Jhula amidst the clanging of bells and chants of devotees.
Among the many surreal things to do in Rishikesh, watching the sunset from Lakshman Jhula is a MUST!
It is believed that Lord Ram's younger brother Lakshmana, crossed the river Ganga, by using a jute rope bridge – where the present 'Lakshman Jhula' bridge stands today.
There are several ancient temples around Lakshman Jhoola, which you can visit. The Neelkanth Mahadev Temple and the Trimbakeshwar Temple are most popular.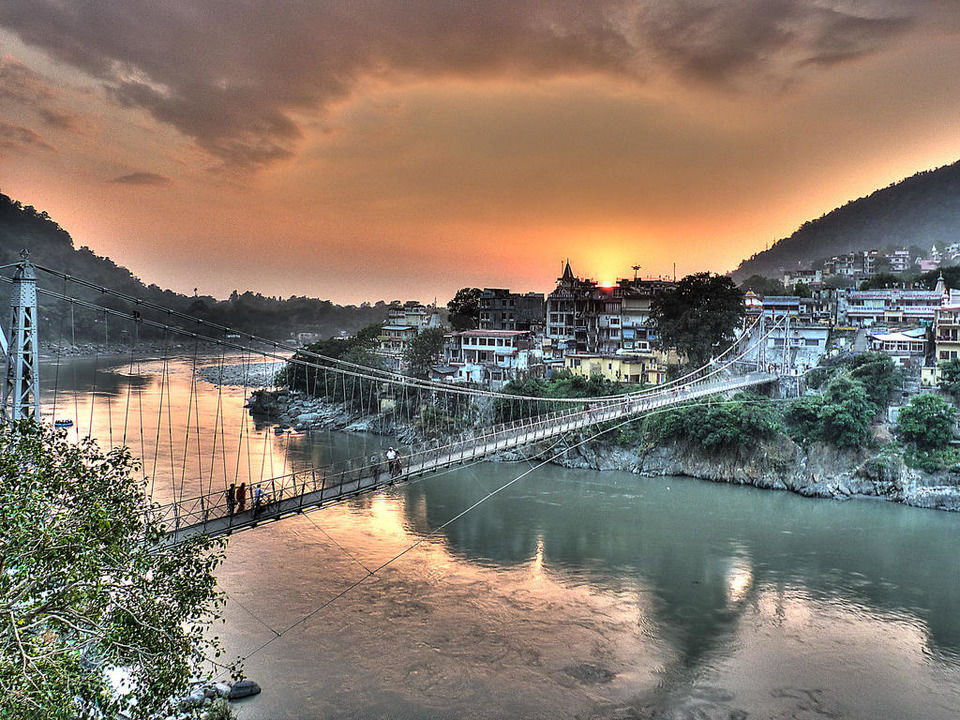 8. Go cafe hopping and eat your way through dozens of cafes in Rishikesh
Cafes to visit in Rishikesh: Chotiwala Vegetarian Restaurant, Ganga Beach Restaurant, Little Buddha Cafe, The 60's Cafe and Bistro Nirvana.
P.S. Non-vegetarian food and alcoholic drinks are strictly banned in Rishikesh.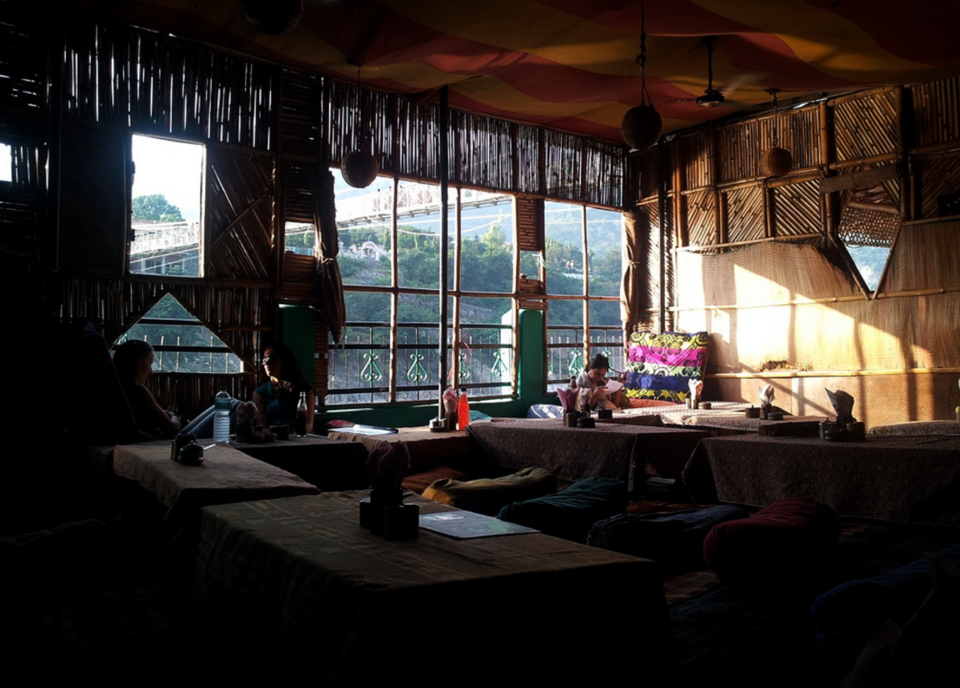 9. Witness the 'Maha Aarti' at Triveni Ghat.
Triveni Ghat is situated at the confluence of three holy rivers – Ganges, Yamuna and Saraswati and it is here that is performed the Ganga Aarti, a mystical tradition dating back to thousands of years. It will definitely leave you with a sense of calm and make room for some quiet introspection.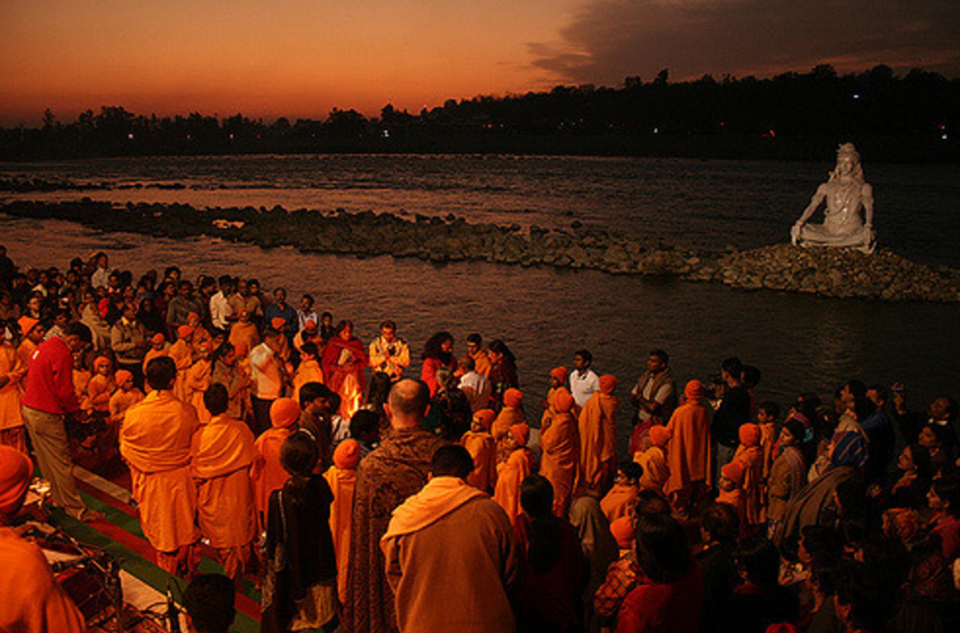 In this fast moving world, it is a great idea to slow down for a few days and lose yourself in a place like Rishikesh.
Excited? Quickly share this article on Facebook or Whatsapp with your gang and plan your Rishikesh trip today.
Have you been to Rishikesh? Write your own travelogue and share your experience with the world.