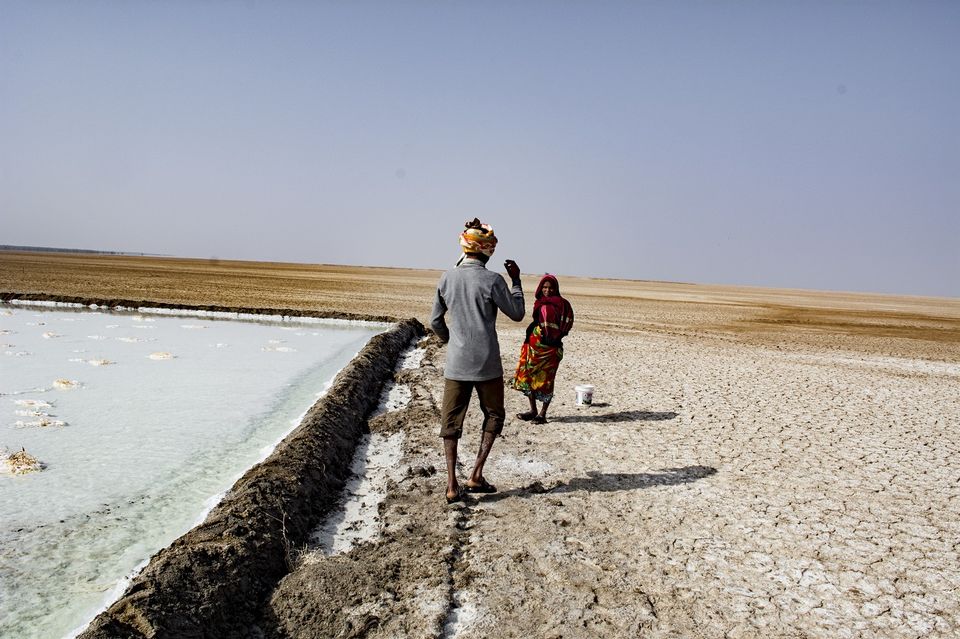 No doubt, Kutch is a nagging dream for everyone. Ever since people have seen those beautifully shot Amitabh Bachchan ads about Gujarat, the love for Kutch in particular, has been drawn more powerfully. Well, to tell you the truth, Kutch is gorgeous, and is famous for a few more things than one can imagine.
The first and the foremost thing that make people want to visit Kutch is its rich traditions in handicrafts that can be spotted at various small towns in the region. People from across the world visit small villages around Kutch and bring back their own version of preferred souvenir. Rogan Art of Nirona Village, copper art of Vedhar, they have all made it to the headlines already, and their exclusivity over any other art form in India speaks highly of their acquired fame.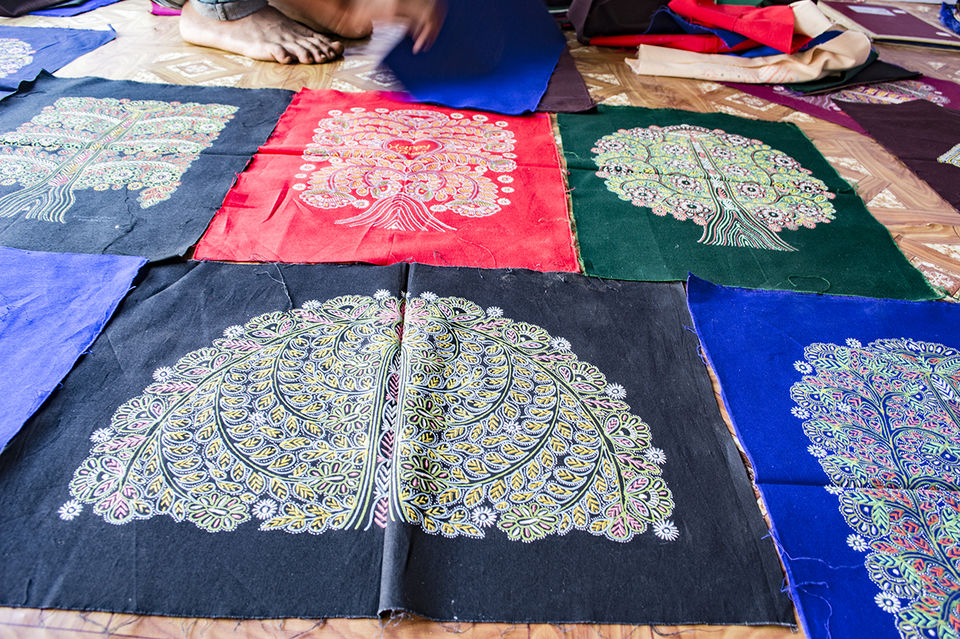 Well, that's one thing. Another thing that Kutch is famous for (let's not discuss about the Rann Utsav here) is the Great Rann of Kutch: a huge salt marsh located in the Thar desert – stretching from Kutch into the Sindh region of southern Pakistan. Then there are rare migratory bird and animal species to spot, that are impossible to find anywhere else in the world but here. But to tell you the truth, it wasn't the Kutchi art or the Great White Rann or any rare bird species that made me fall in love with the Kutch region of Gujarat. In fact, it was something else! It was the barren crack land of the Little Rann of Kutch, or the LRK.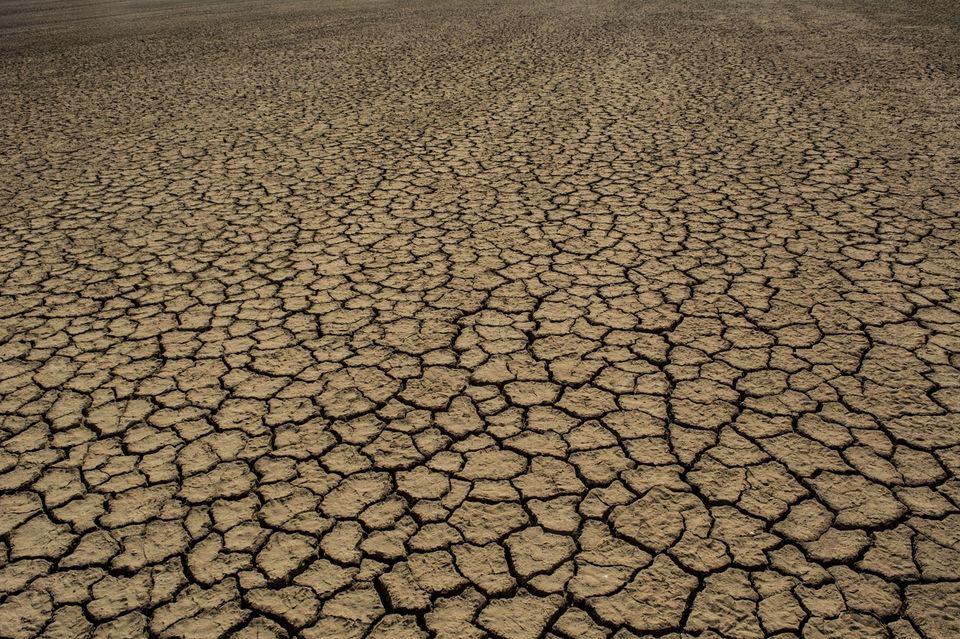 Spread around an area of five thousand square kilometer travelling in Little Rann of Kutch (or the LRK) offers a landscape rather unusual — of barren crack land and of experiencing a world with no life for as far as you can see. Otherwise known as The sanctuary of Wild Ass, Little Rann of Kutch is famous as the world's last refuge of the Indian wild ass (khur), for the conservation of which it has been declared as the Indian Wild Ass Sanctuary. It is therefore a protected piece of land that any trespassing for requires a special permit for, from the forest department.
Those wanting to visit the LRK are moreover required to stay outside of the recognised forest area, in one of the safari camps, and the only way to trespass is by getting a permission and explore the region (of LRK) during the of the validity of their permit, but with A TWIST.
Located right in the middle of LRK is the popular Vachra Dada Temple, a temple dedicated to a local deity for the Rajput community in Kutch. Anyone visiting the temple is considered a pilgrim and is therefore exempted from obtaining a forest permit. Another perk of visiting the Vachra dada temple is that pilgrims visiting the temple get to sleep and eat for free. Though a little donation is always welcomed, but never asked for.
Reaching Vachra Dada Temple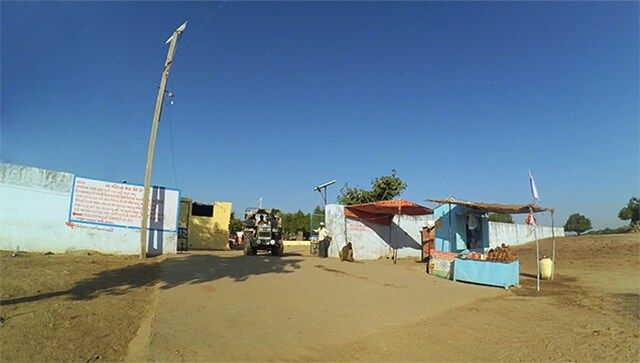 To find the public transportation in the entire Kutch region is a nightmare. I remember when I was travelling in Kutch I was hithchiking at least thrice or four times a day because most destinations had no public transportation connection, and if they did, there was no guarantee if the is going to come at all. This is even more valid when speaking of LRK. The entire five thousand square km of LRK has no transportation system. Literally None. And if you want to get to the Vachra Dada temple and you're driving, the only way to do is plead for a lift.
The best way to get there is from Ahmedabad, and not Bhuj or Gandhidham, because form that end, the Vachra dada temple is a long long way away. Unless you're driving (for which just navigate Zinzuwada and ask anyone in Zinzuwada the way to the temple. There's only one) you need to get to the town of Dasada. Regular trains from Ahmedabad or a little less frequent from Gandhidham take you there in 3-5 hours. Once in Dasada, take a local bus to Zainabad and then to Zinzuwada. Though only a 25 km distance between Dasada and Zinzuwada consider at least 2 hours to get there, because one, the roads are amazingly poor in condition, and two, everything in this part of Gujarat run at a speed of 10km an hour.
Once in Zinzuwada, the only way to get to Vachra dada temple is by hitchhiking. If extremely lucky, you may just find a free seat in an auto-riskshaw going that way. But it's very unlikely to happen.
What To See And Do There
For one, spotting the sunsets and sunrises. Because for as far as you can see, there's no obstruction of any life (no trees either) the sun leaves a tinge of Yellowish light across the horizon. Though the White Rann is considered as the best place to capture sun when on horizon, I found sunsets/sunrises in LRK just equally beautiful.
Other than the sunsets and the barren crack-land (which, in itself, is quite unusual to see) one can also visit the salt farmers working in the region and explore the process of salt-mashing. Find out how table Salt actually ends up in your kitchen.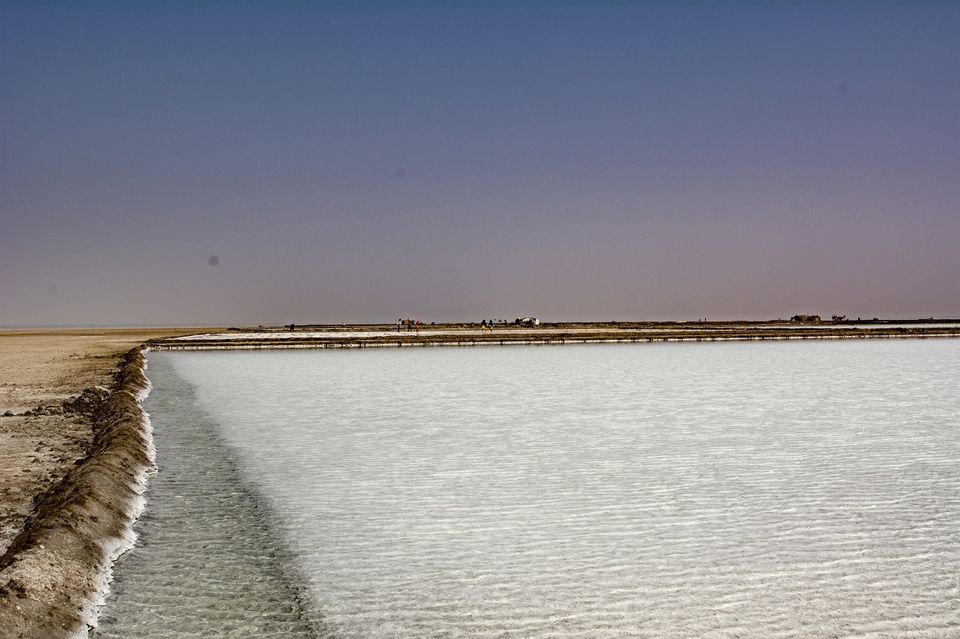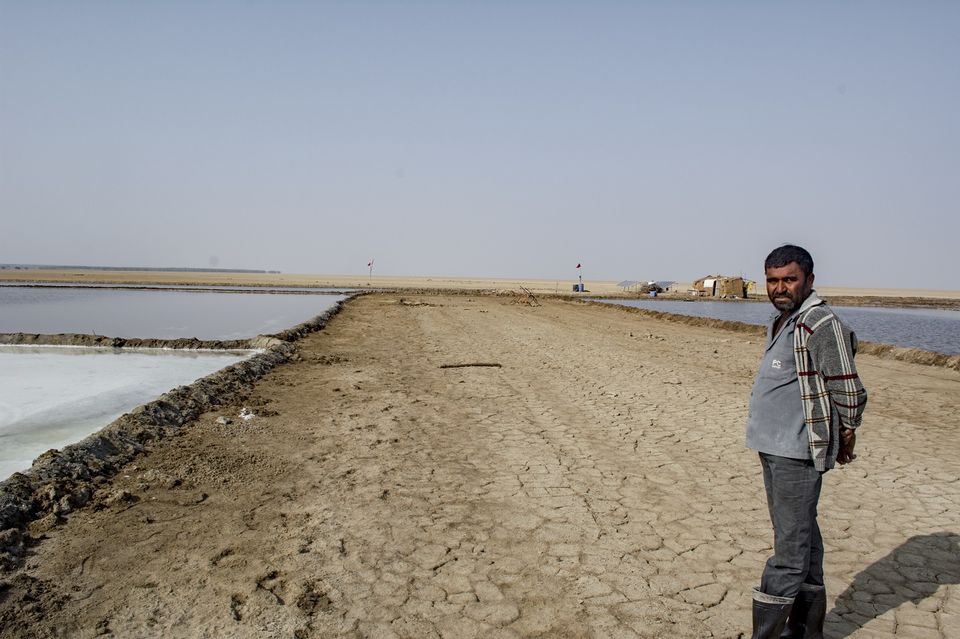 A nearby artificial river stream from the temple is moreover a great place to spot some rare migratory water birds like cranes, pelicans and flamingos.
If you end up in the winter, you will be glad to know that right outside the Vachra dada temple, there's also a source of natural hot spring and a massive washroom with a pool (where you unfortunately can't swim inside but use a bucket to fill water) to enjoy the day a little more, and relax.
A Brief Introduction To The Temple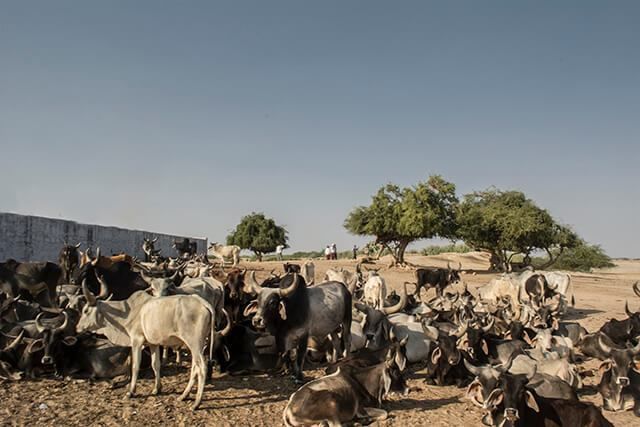 Vachra Dada temple is dedicated to a folk deity a warrior named Vachra who died as a martyr saving cows in his region from local decoits who would kidnap them for butchering. According to the legend, it is believed that Vachra, despite belonging to a royal Rajputana family, dedicated his life saving cows in the region, who on the day he attained martyrdom was spotted fighting with the enemy hours later his head was chopped of. Flabbergasted from the scene, the decoits discontinued any killing after his death, and a temple was built in his memory and faith.
Things To Keep In Mind
There are no shops outside the temple to buy anything fancy, but just a few tiny tea stalls and prashad vendors.
There is definitely no ATM in the entire region of LRK and neither in any connecting village(s) around.
The weather in LRK remains hot throughout the year but a little chilly during the night. During winter, days are still warm and nights, extremely cold.
The best time to visit LRK and spotting any wildlife is during winter, between November and March.