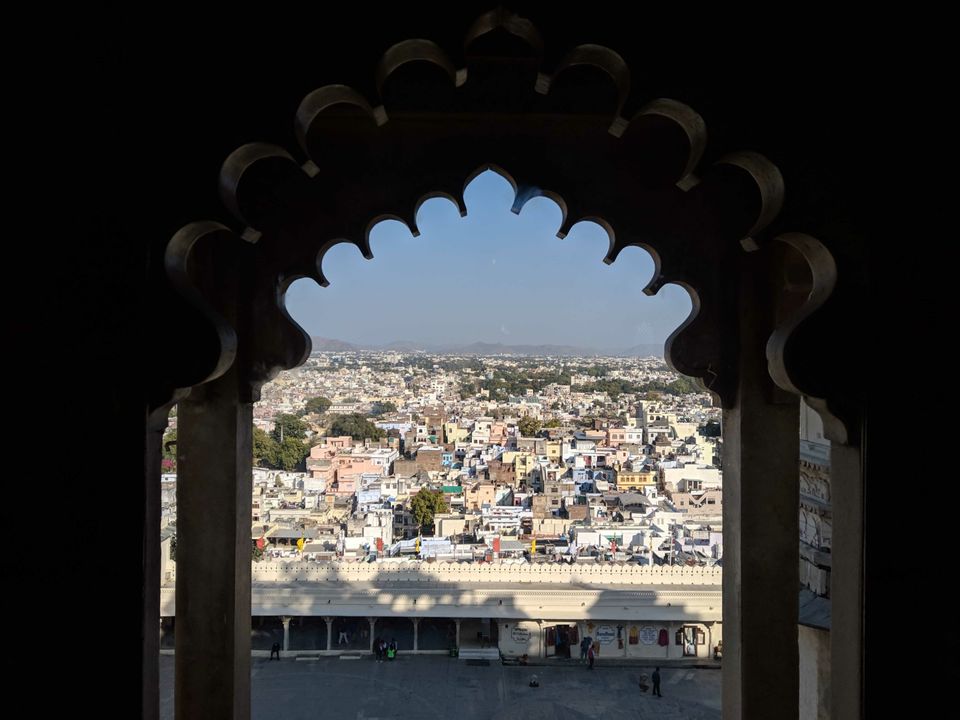 My trip to Udaipur kicked off with a weird question. Kerala se log Udaipur jaatha hae? I knew from that moment that this trip was going to be epic. And indeed it was!
We reached Udaipur in one of its coldest seasons. We choose to stay at Banjara hostel after tedious research in Google. Banjara is a budget stay, yet it has high class facilities and a beautiful roof top restaurant, probably the best ambiance in the locale.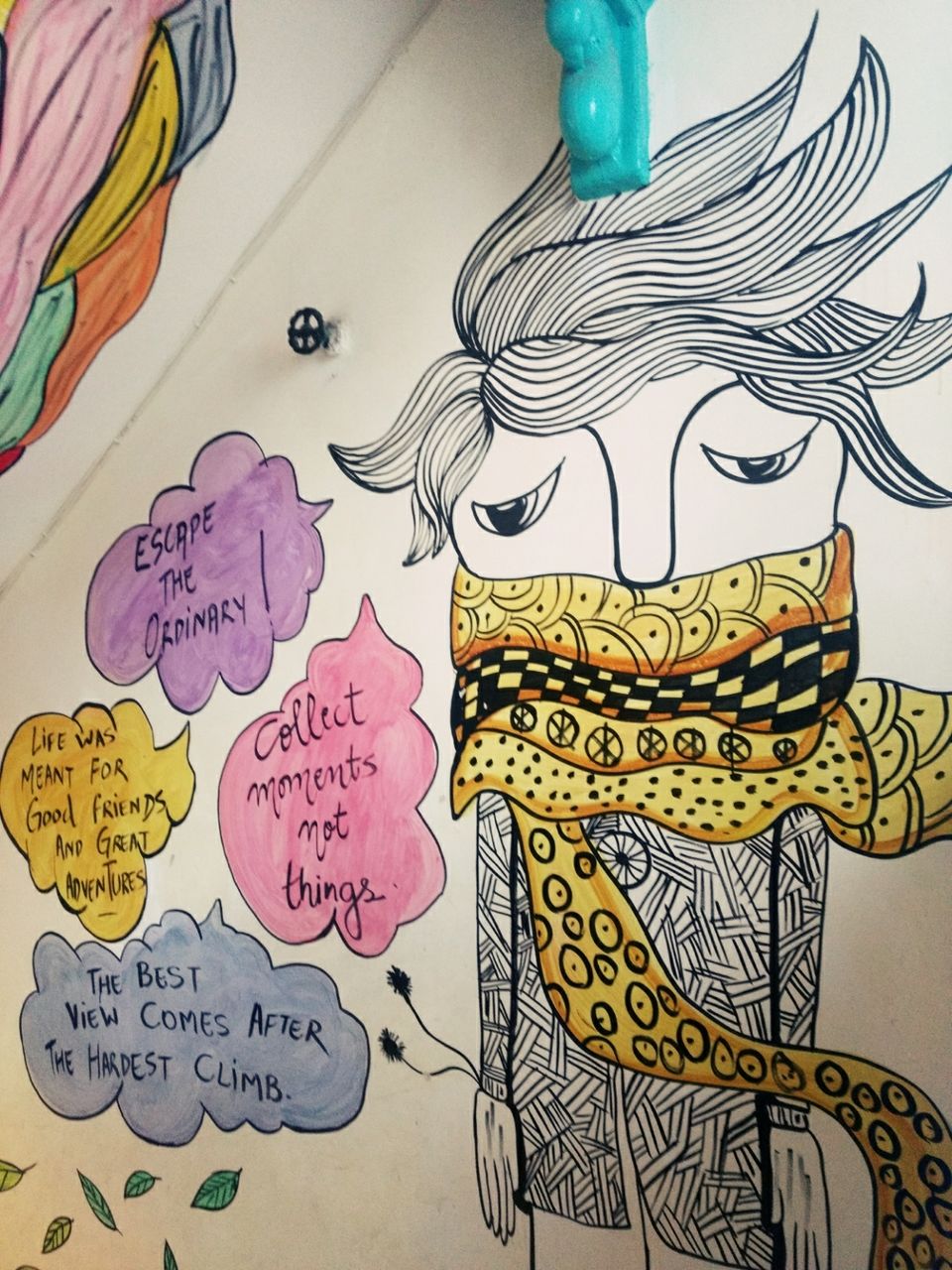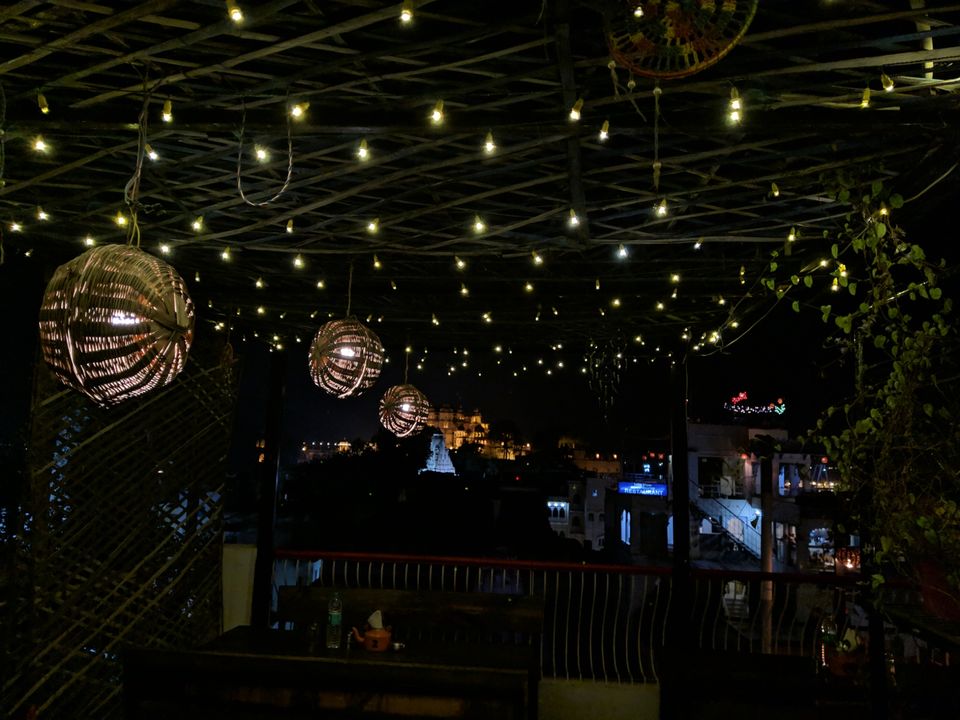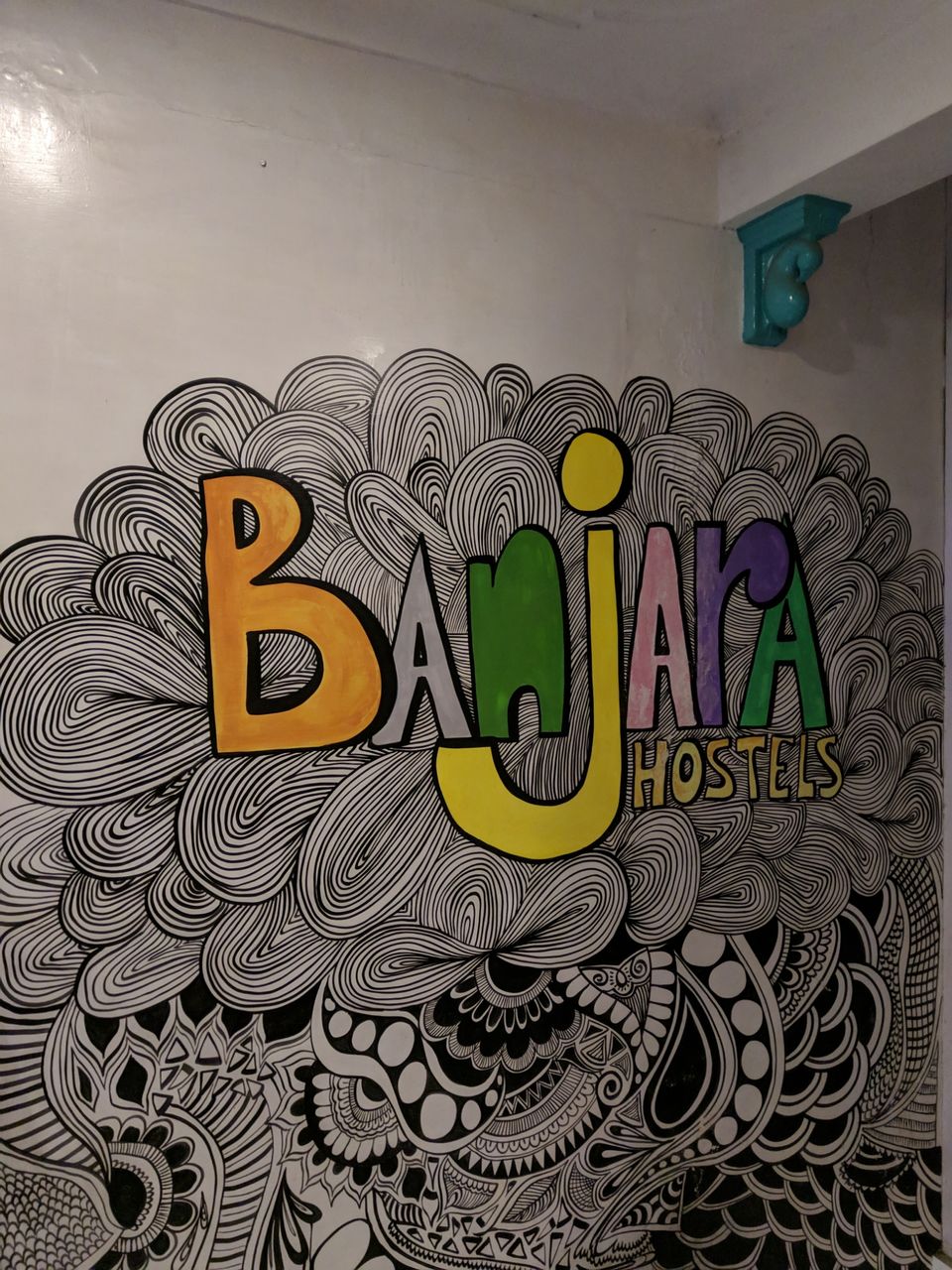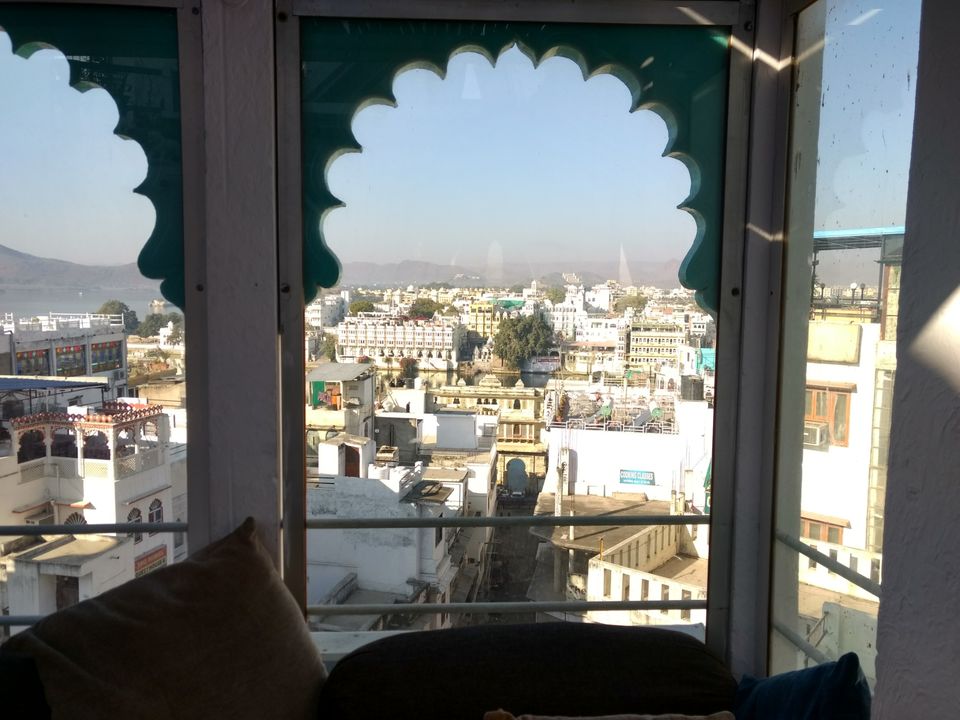 The grandeur of state Rajasthan is better explained by its royal palaces. One such architectural ecstasy is City Palace of Udaipur.
The Palace proudly presented the artifacts from ancient Mewar, various musical instruments, idols of Hindu deitys, rare photographs (the last elephant fight, a zebra cart, extravagant royal weddings to name a few) and what not. History was well laid in front of us.
The geographic location of the Palace is remarkable. On one side we could see the lake Pichola while on the other it was the populated Udaipur city which is bordered by the Aravalli hills.
The majestic City palace was not build all at once. There are centuries of hard work and dedication to make this masterpiece as we see now. The progressive growth of palace is well depicted using prototypes. The complete tour took about 3 hours.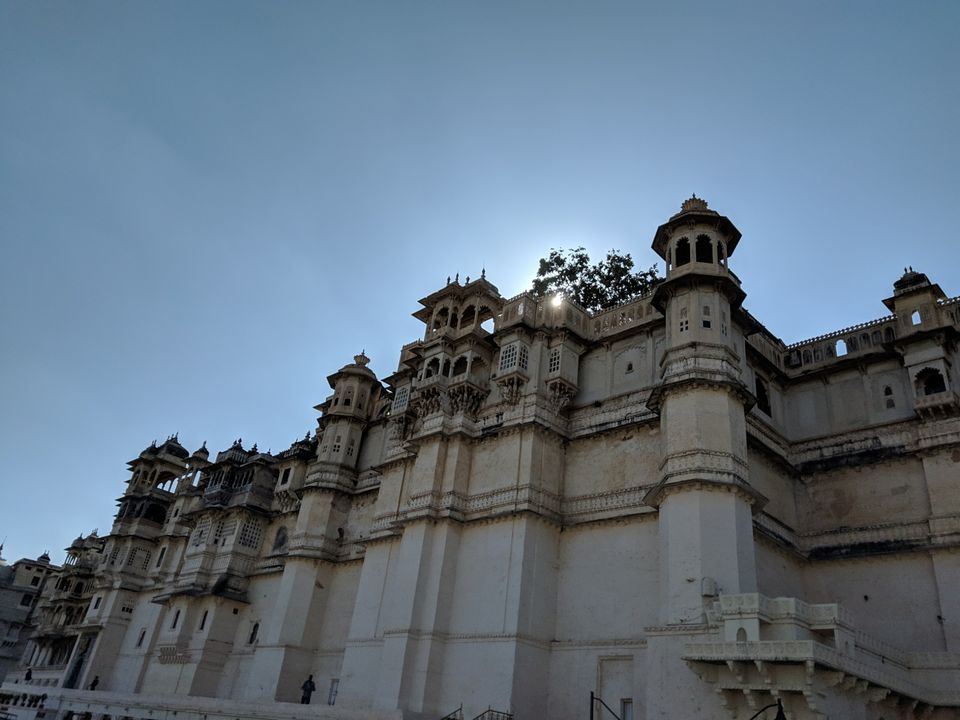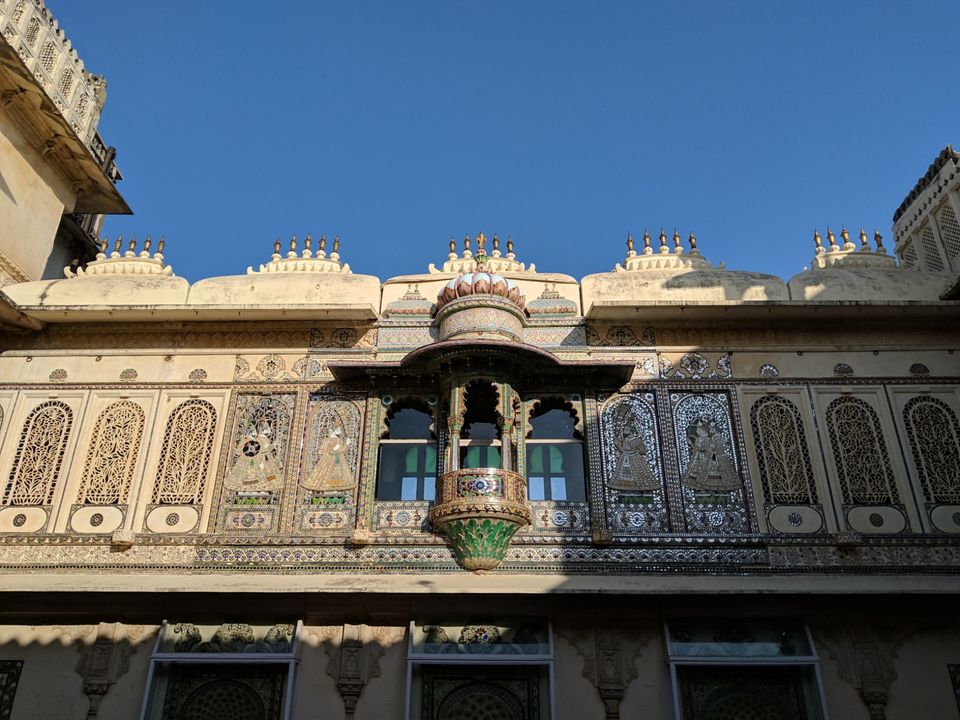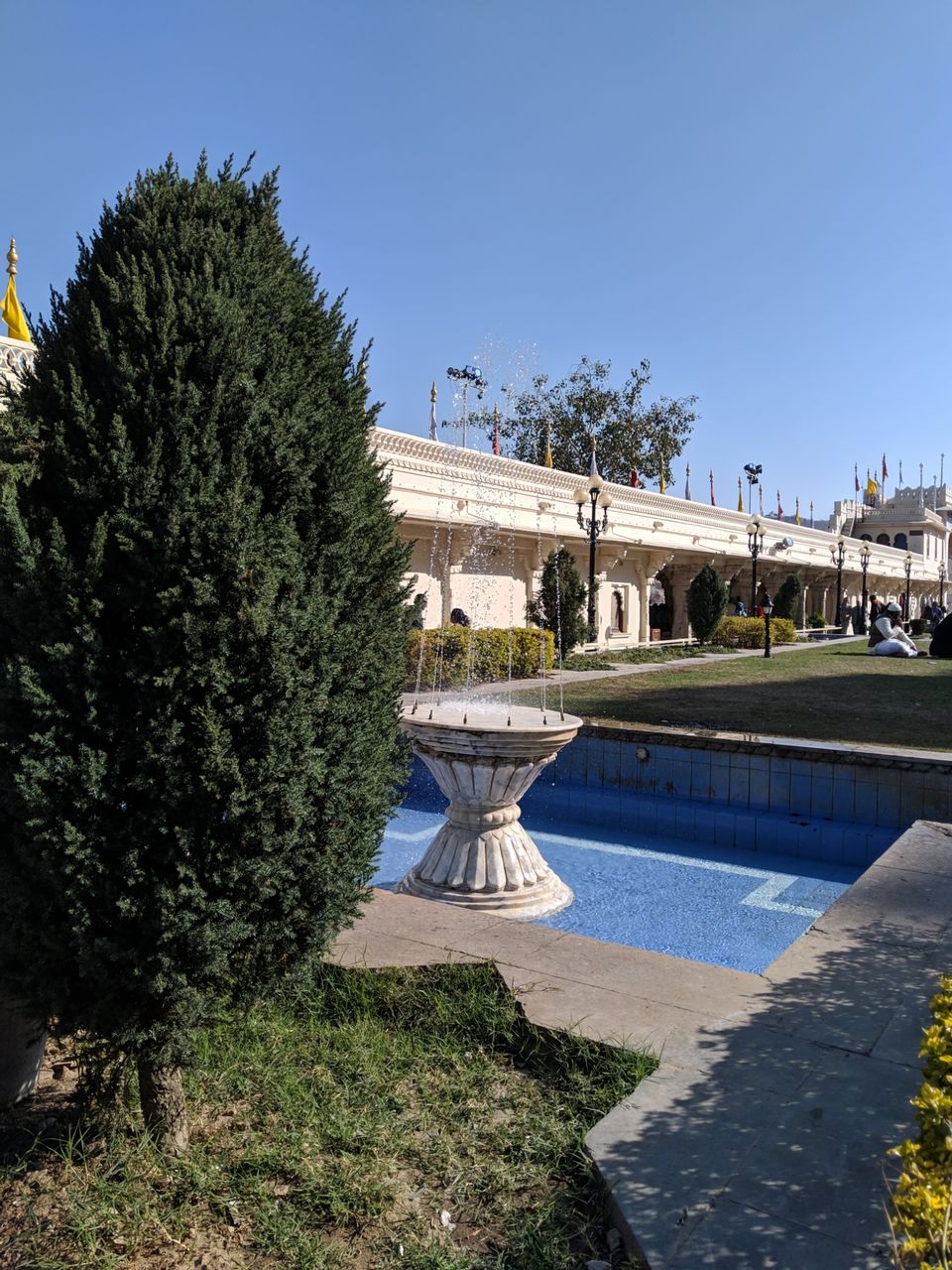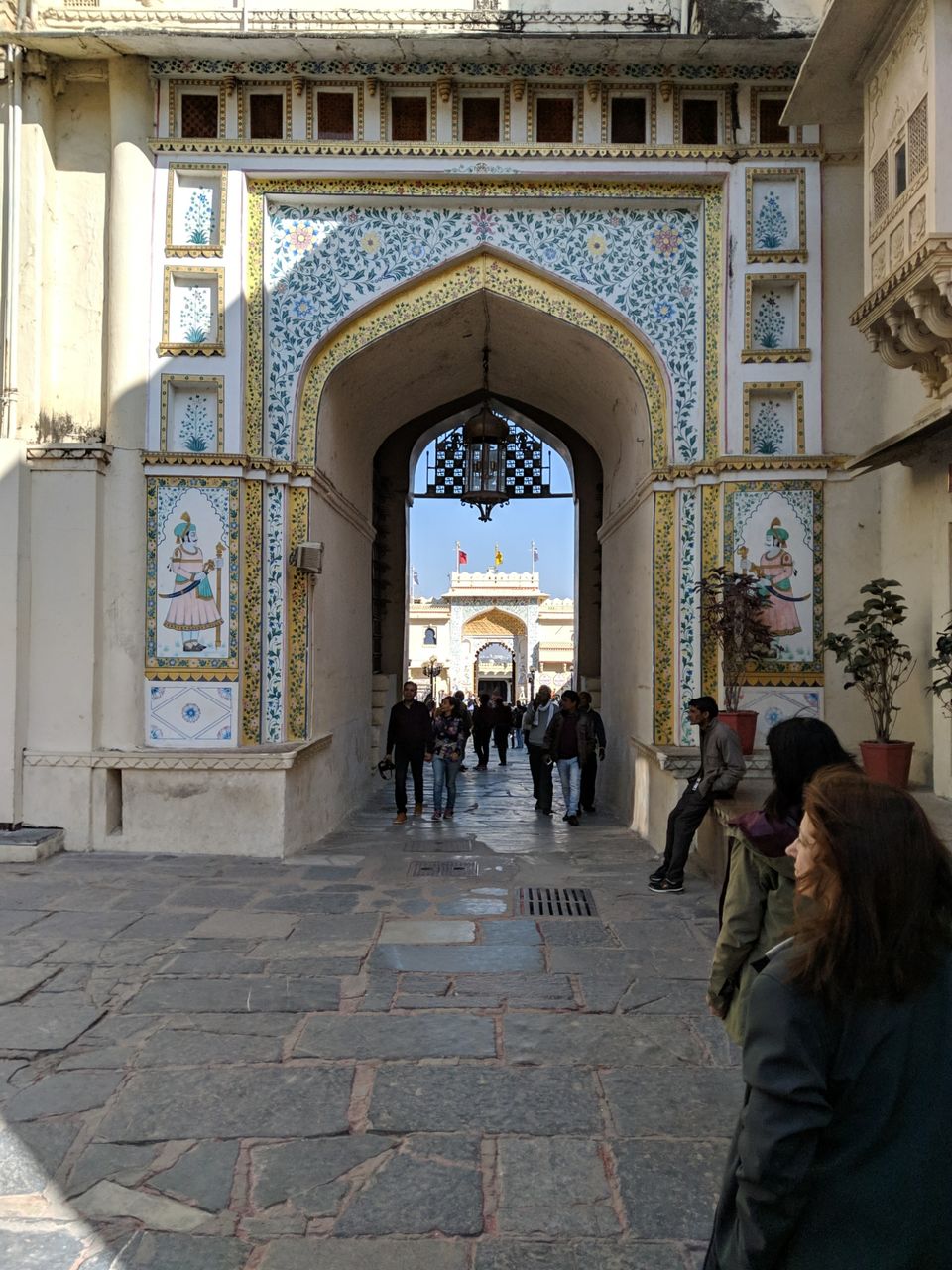 About 2.5 km from City palace there is a rope way operating between City and Karni Mata temple. We had to wait there about an hour and it was almost 7 when we reached there. It was so cold at the top but the night view of the Udaipur was so breath-taking to miss. I got lost in its beauty and stood there imagining how the city would have been in the royal era.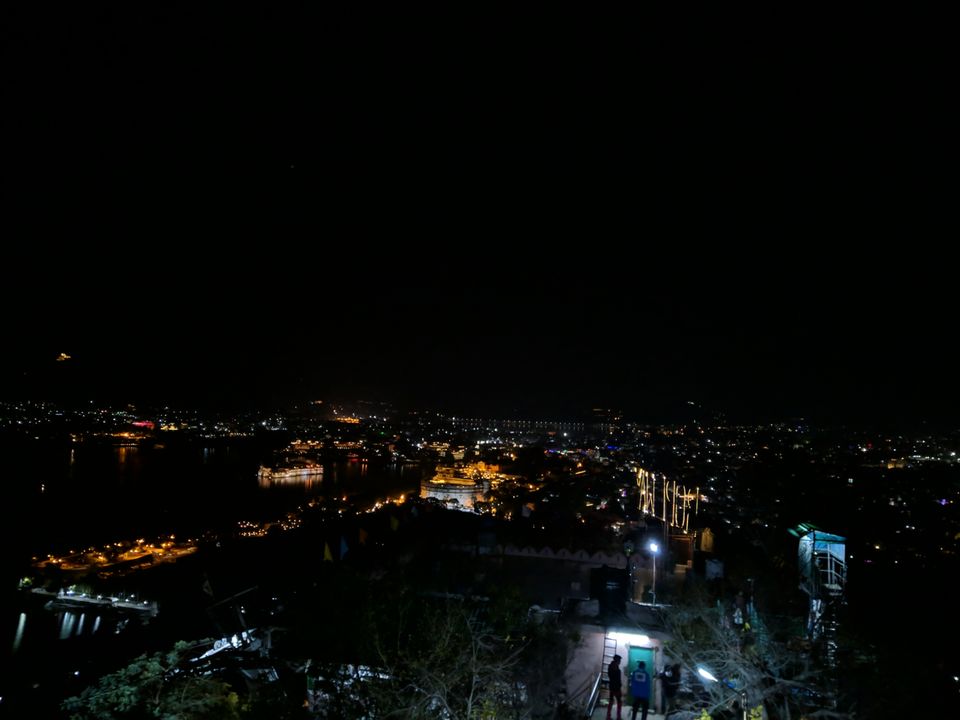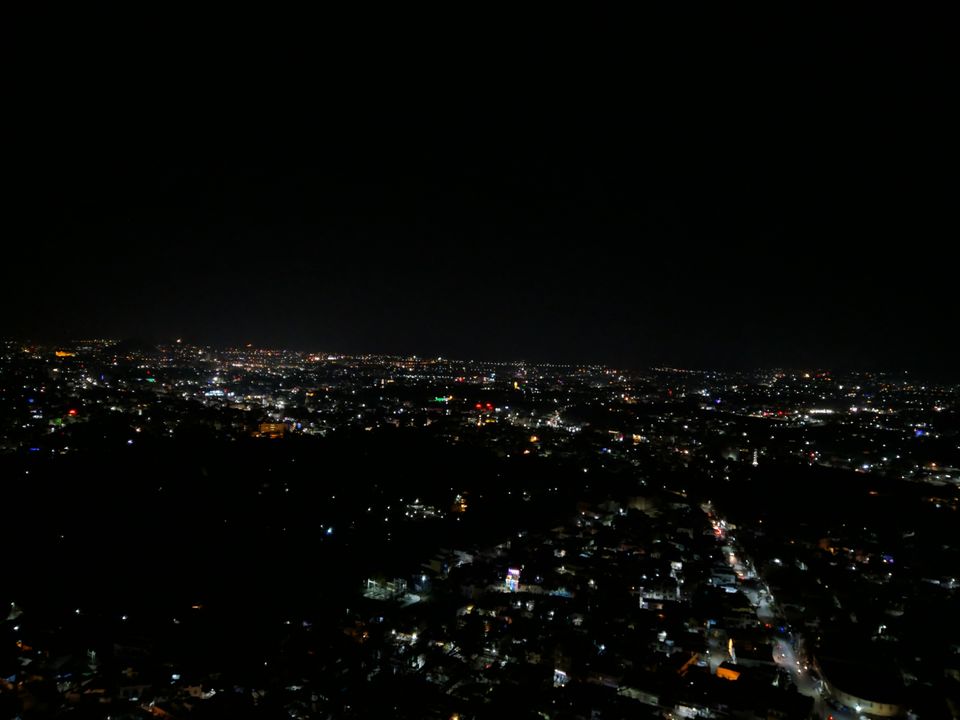 We woke up early and rushed to the rooftop for sunrise. Sun is the real charm for Udaipur, be it sunset or sunrise the feeling Udaipur offers is beyond words.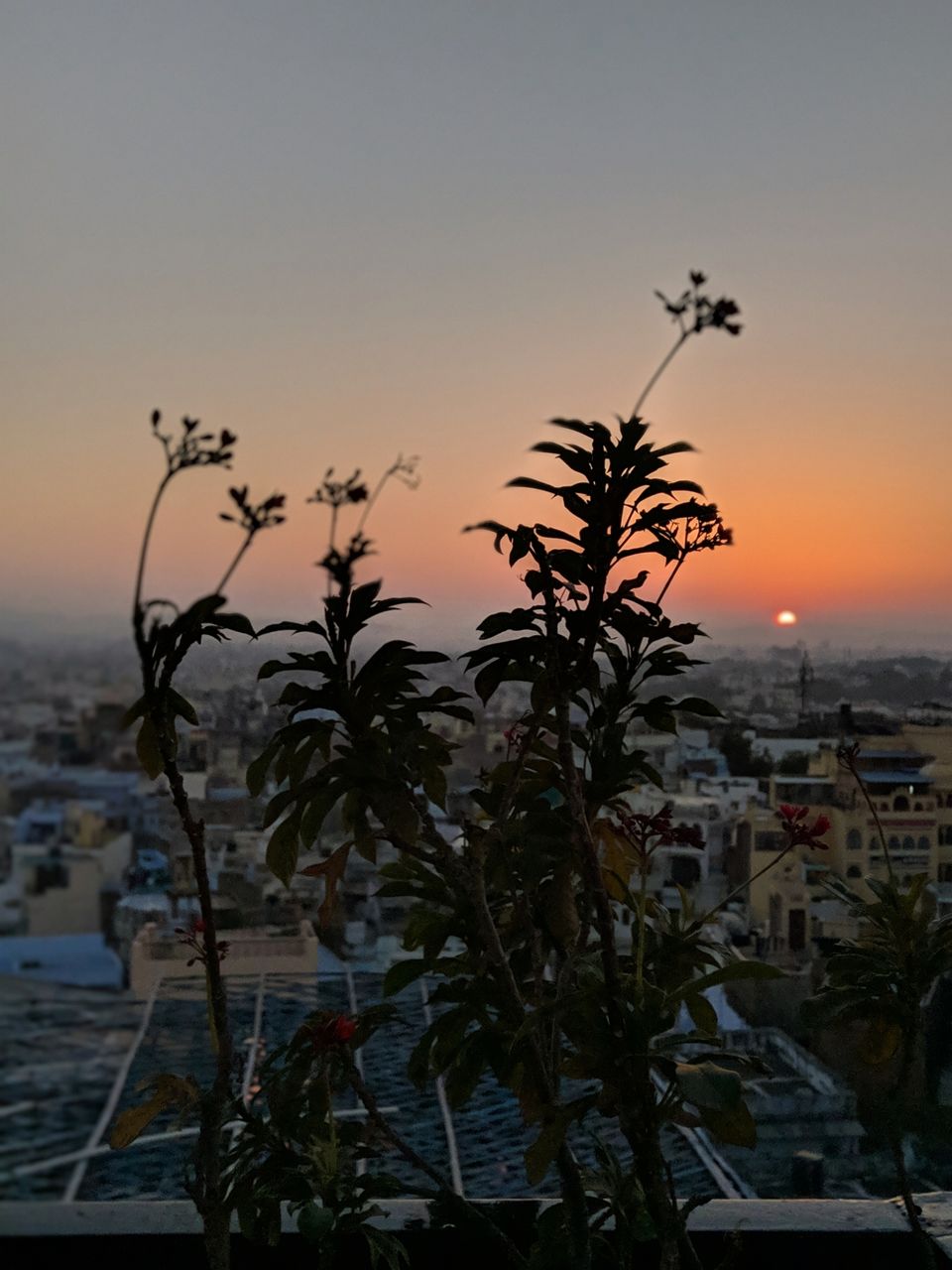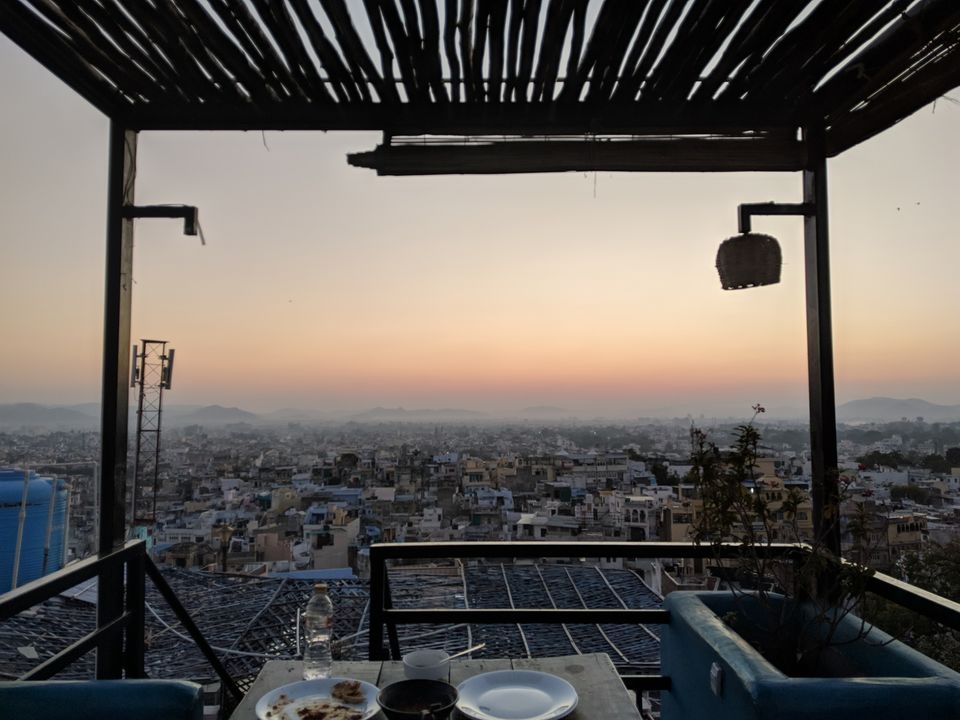 We started the day with a boating to Jagmandir. It was almost a 20 mins ride through the artificial lake Pichola. Our boat was adorned by marigold garlands and it lit our morning with soothing fragrances. Lake Pichola is enormous and one cannot cross it without wondering how it was made in the first place.
The boat slowly moved covering beautiful building on the way, Lake palace and Sajjangarh being a few to name. Udaipur women were busy with their daily chores, for them this lake is everything.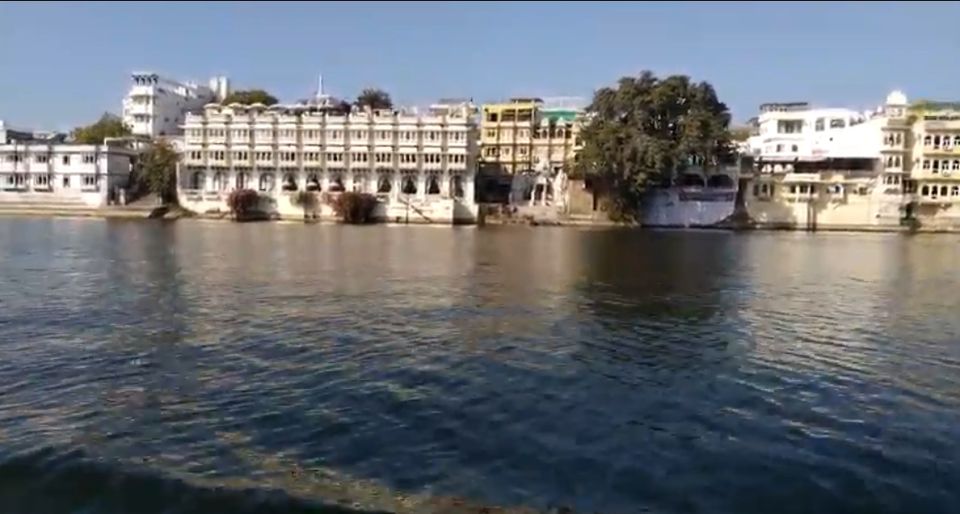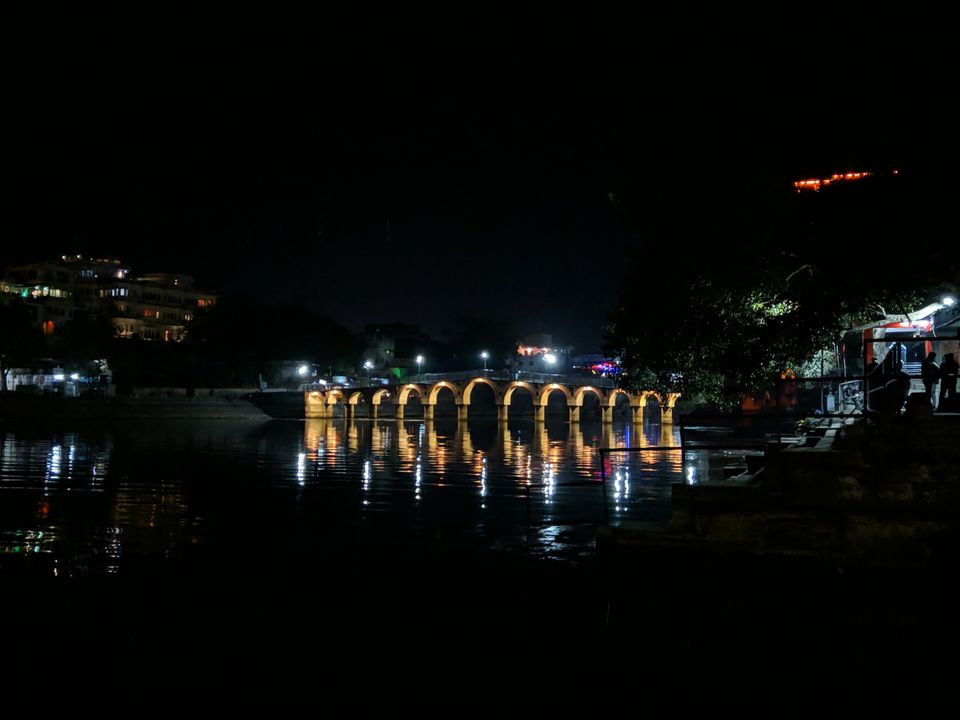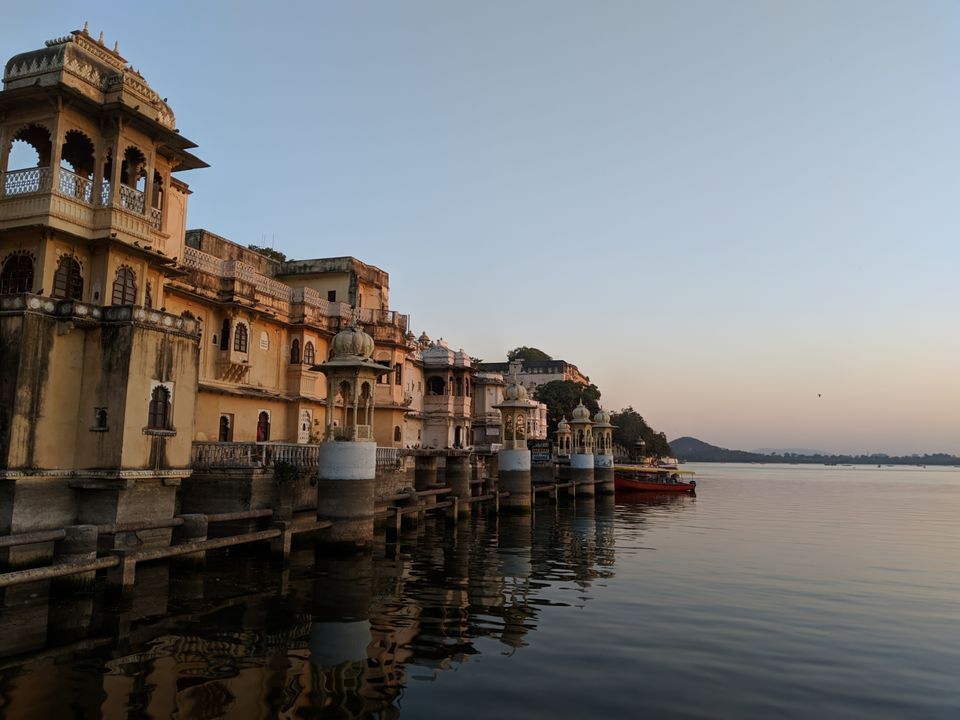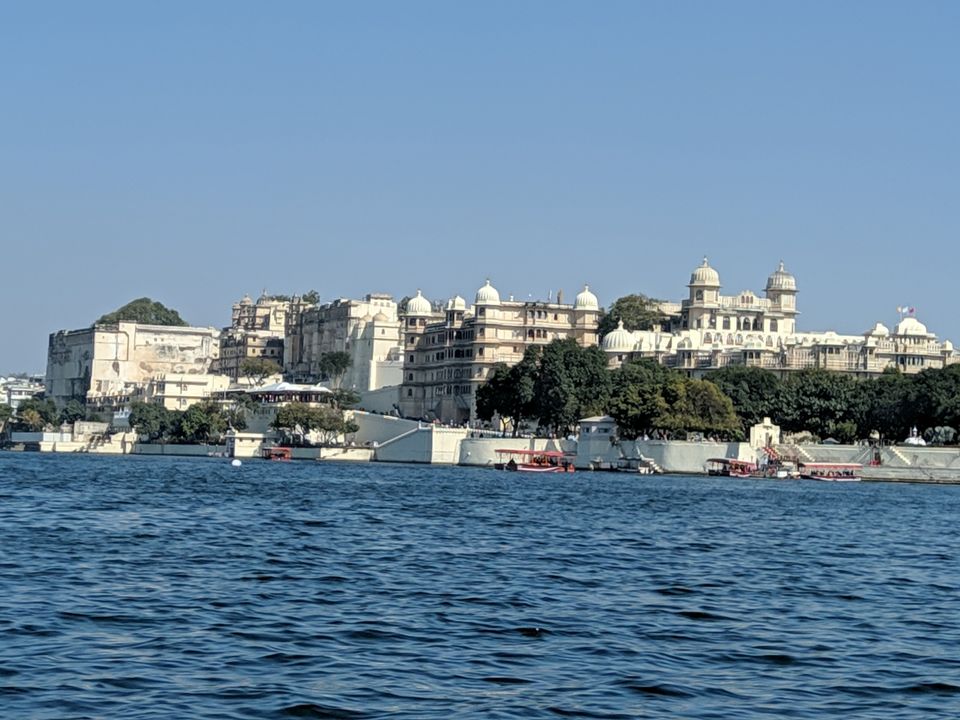 Jagmandir is a peaceful island, and also famous for destination weddings in Udaipur. It was once a refuge for King Shah Jahan and his family. The marble elephants of Jagmandir rolled their trunks as an invitation to this place. The isle was getting ready for yet another marriage extravaganza.
I sat there enjoying the full view of City palace and traditional songs played by Cafe Darikhana. The cold winds brought a mixed aroma of coffee and roses. The flags around the isle was fluttering and the pigeons cooed in sync. There was a beautiful water fountain in the heart of the isle. Serenity of Jagmandir is impossible to describe though words, it is a feeling. I felt thankful to the royals who left such beautiful imprints here.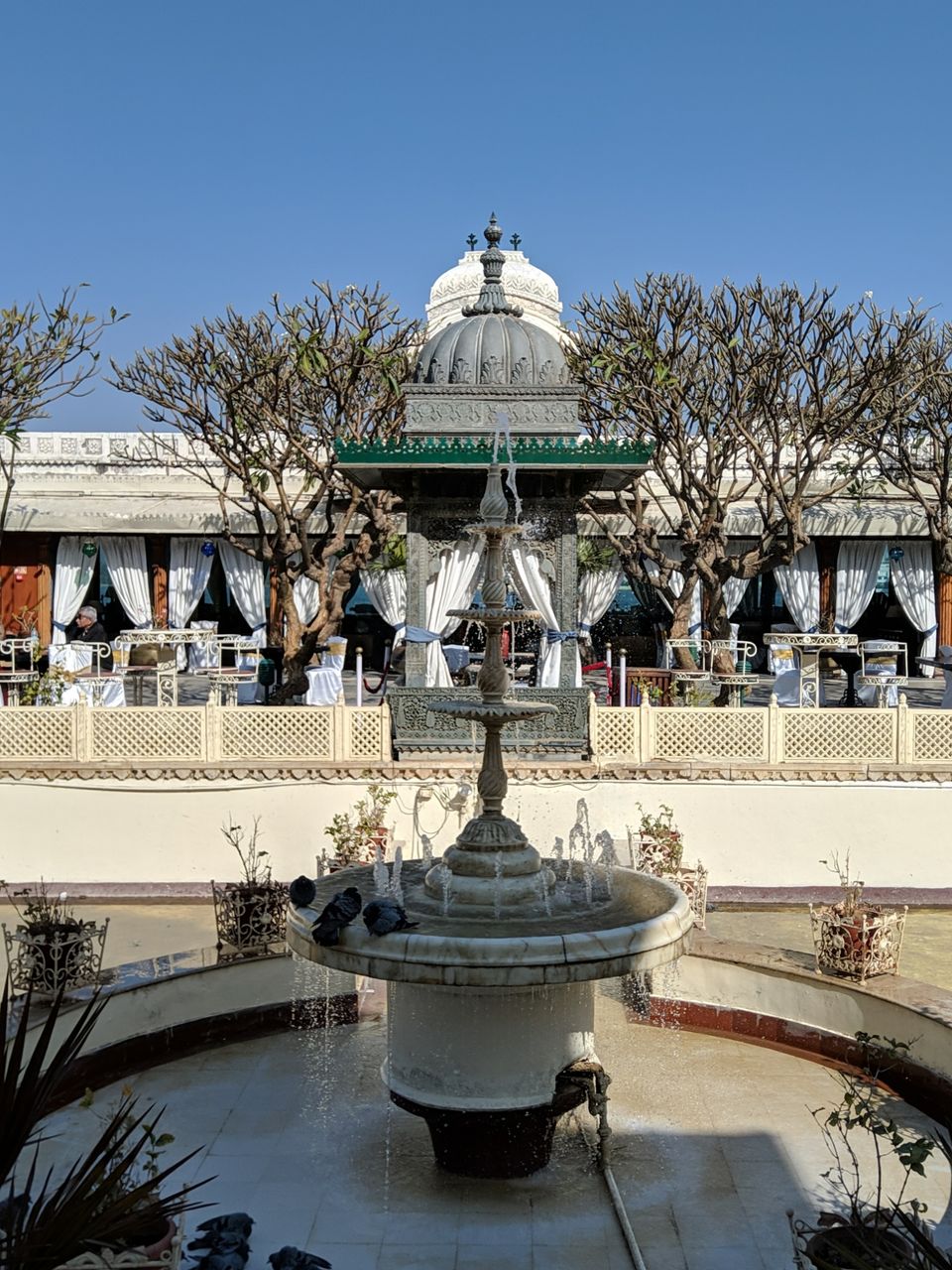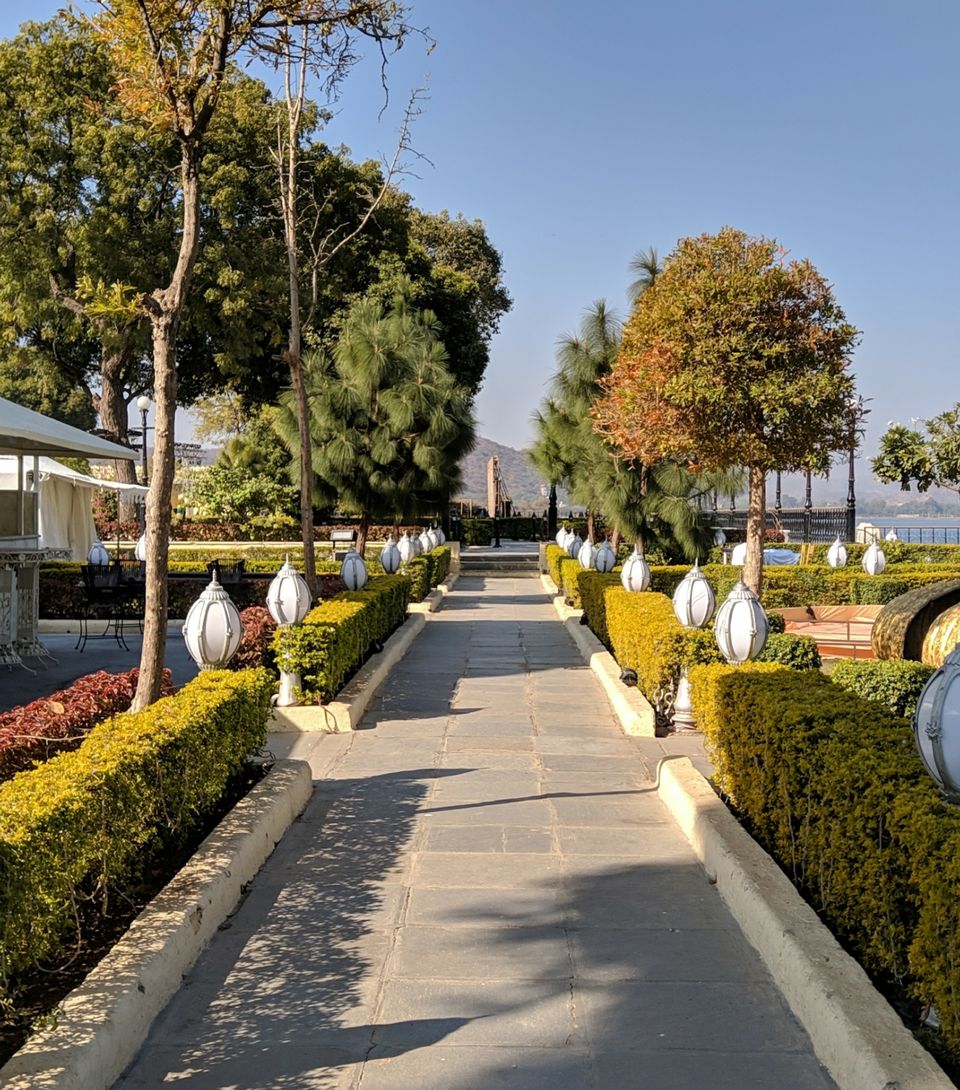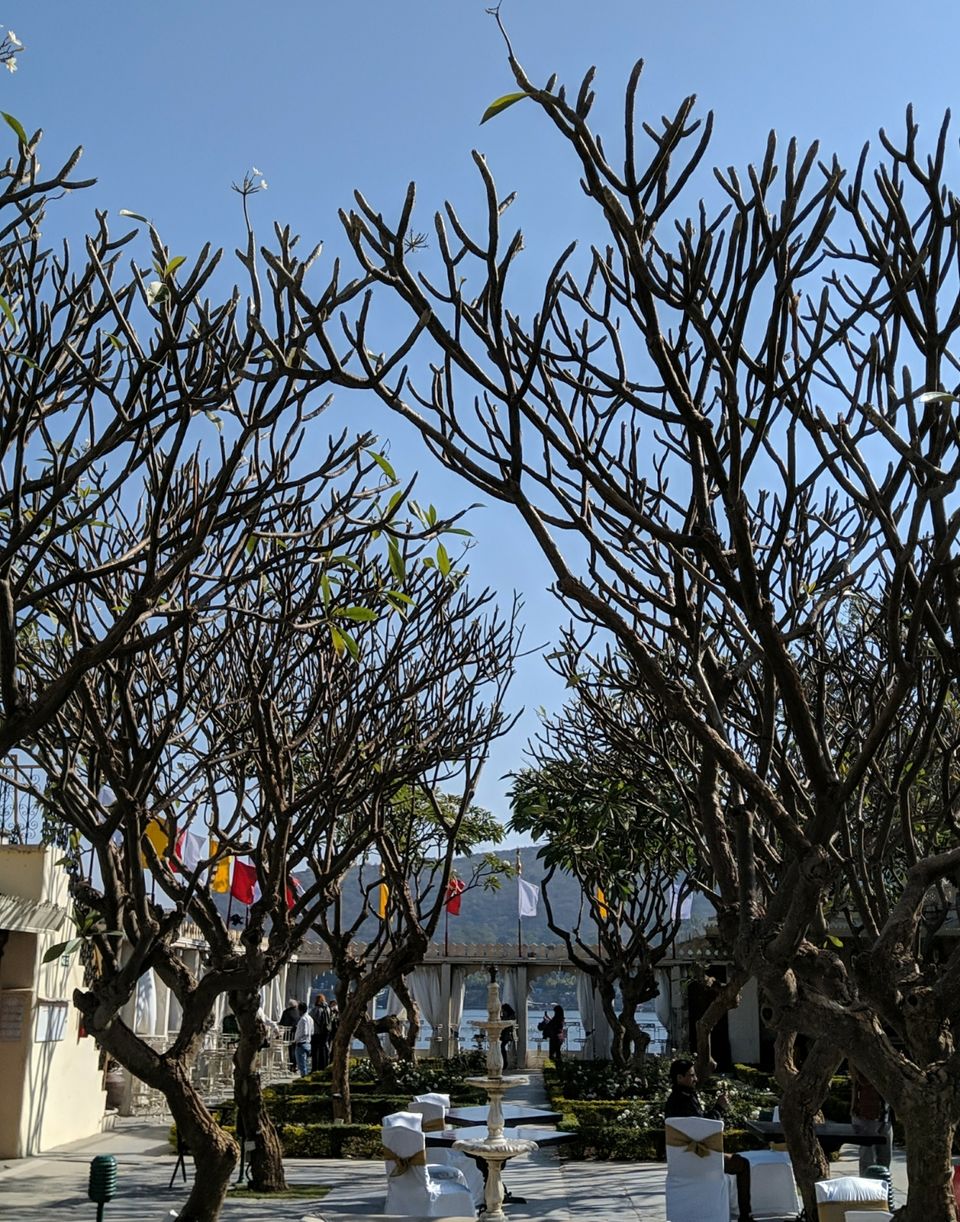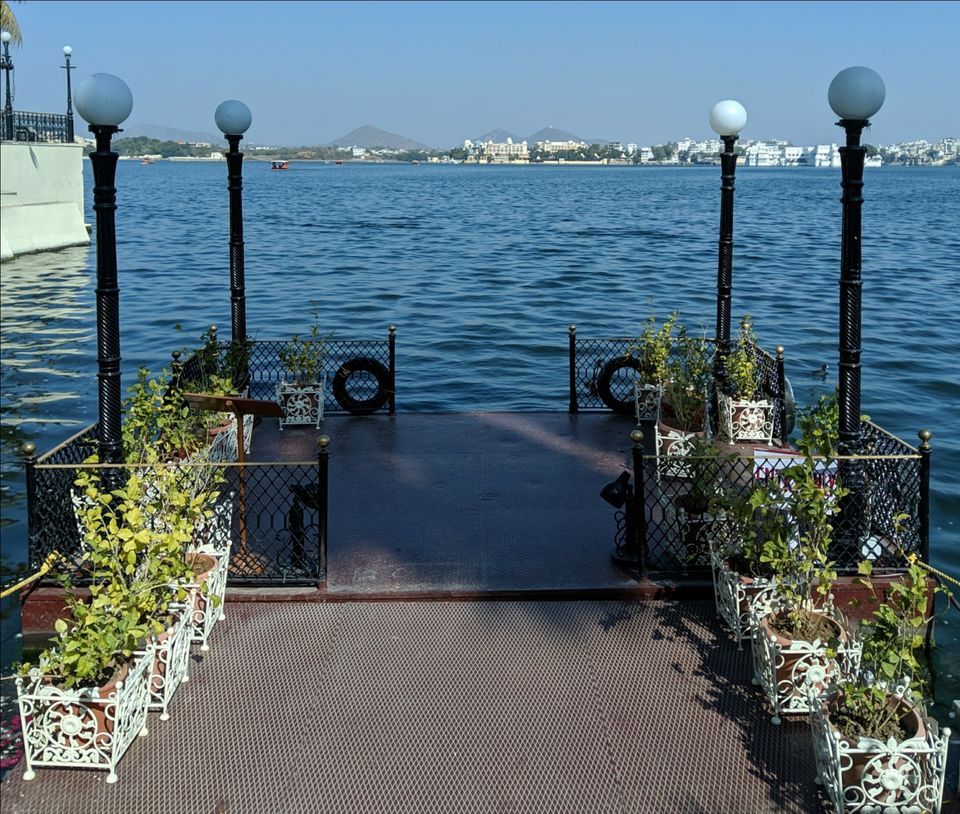 Shilpgram is a handicraft paradise. Gram showcase arts and crafts from all over North India. One artist at Shilpgram gained our attention as he made a marvelous nail art. It was so wonderful to watch the tiny strokes of brush creating a scene from karwachawth. We could also experience traditional Rajastani dance and a puppet show. The mustache of the puppet man seems to hold many more folk tales of Rajasthan.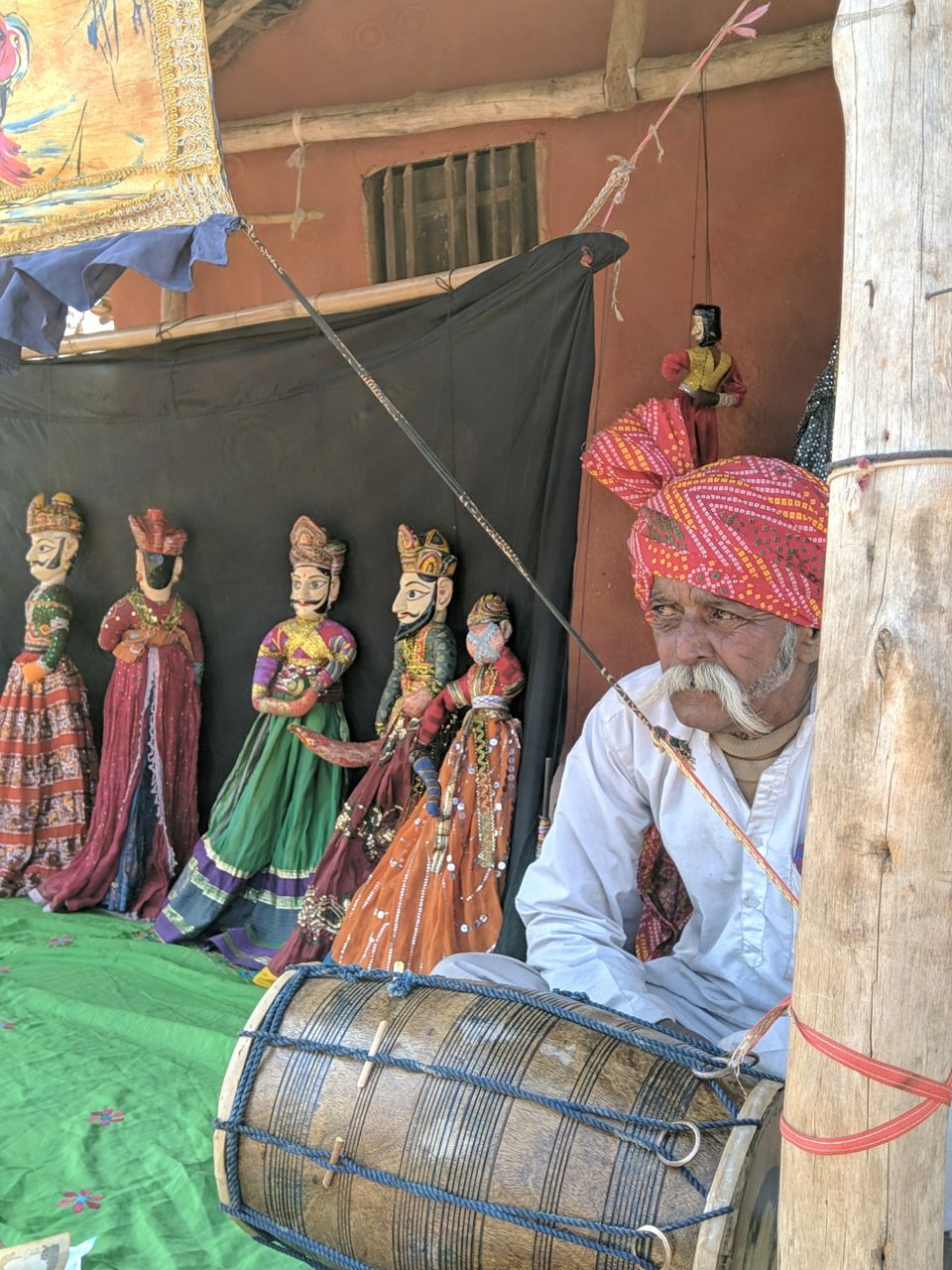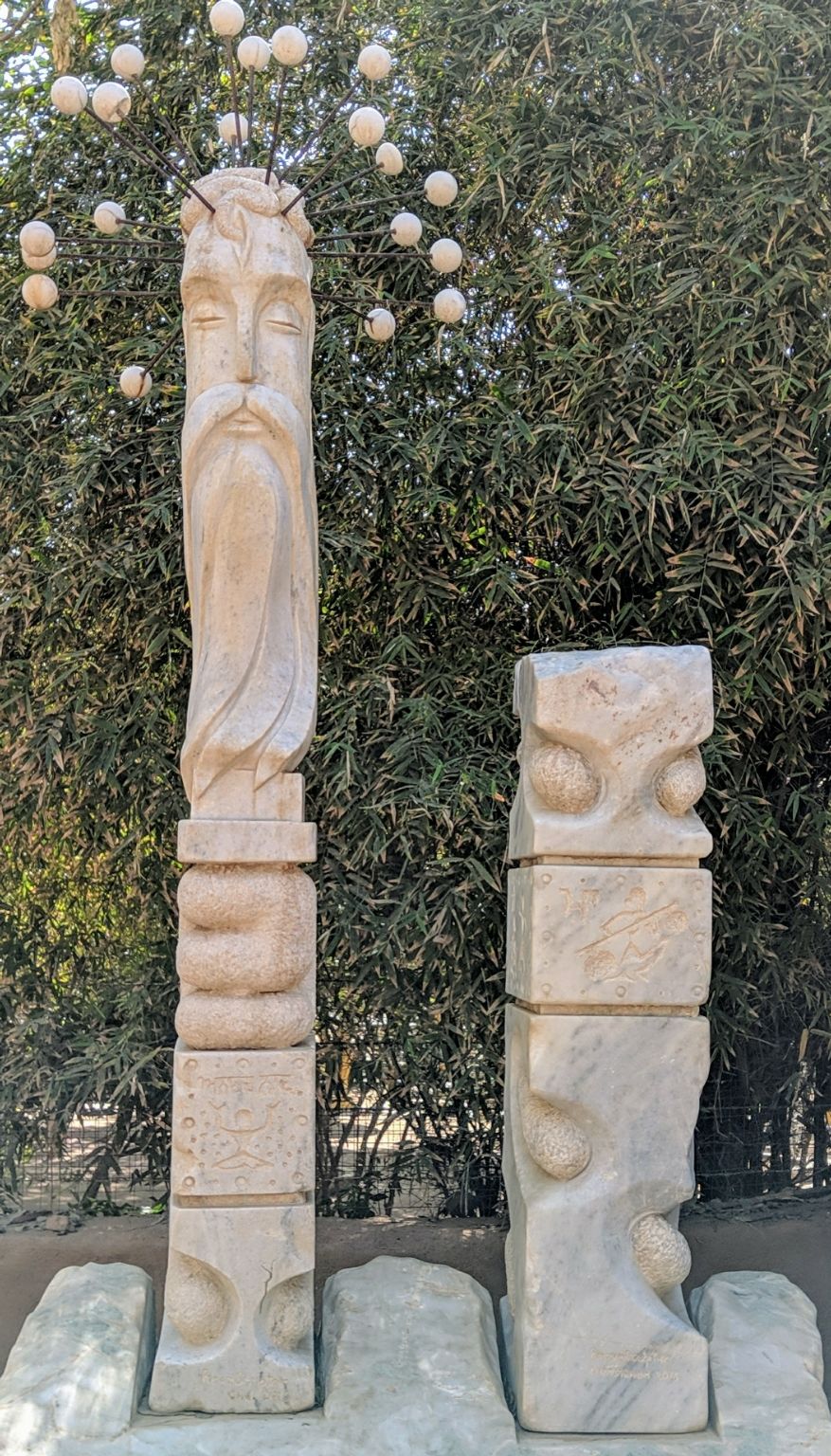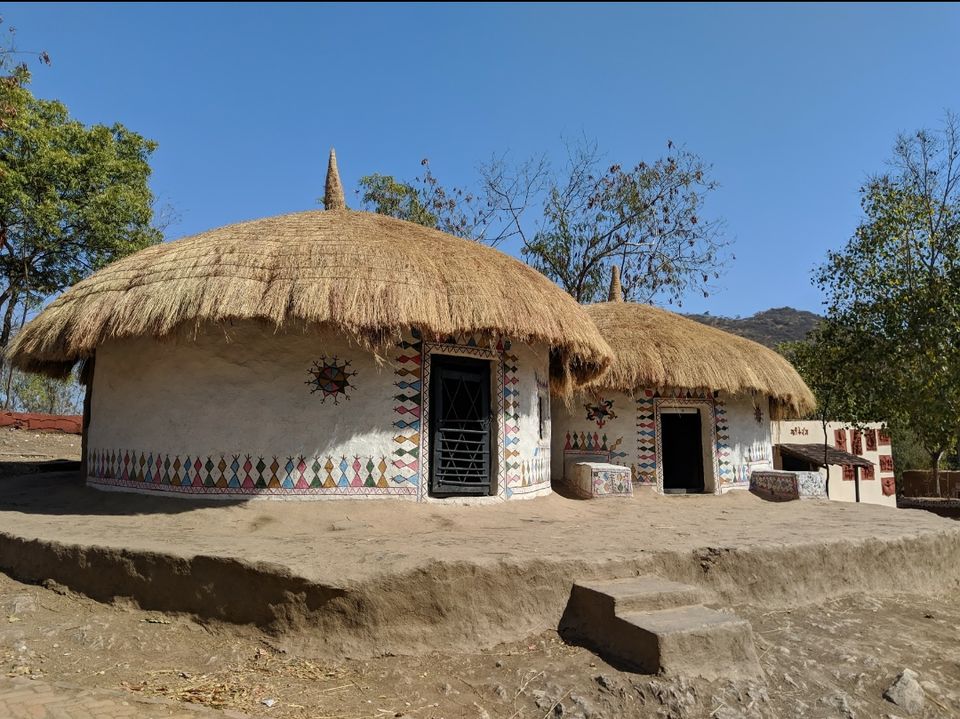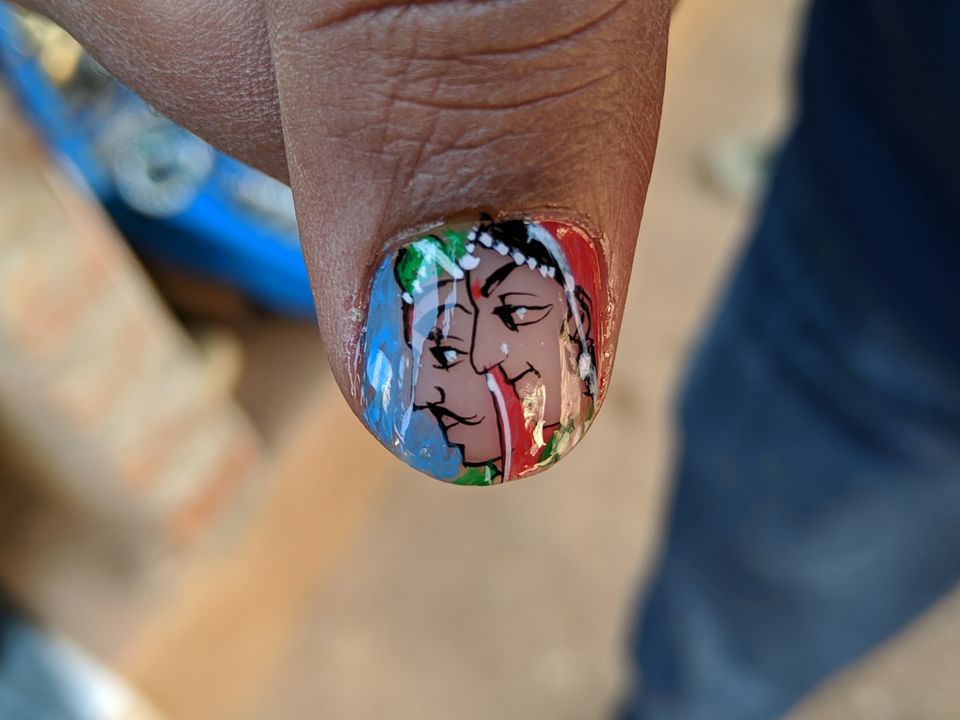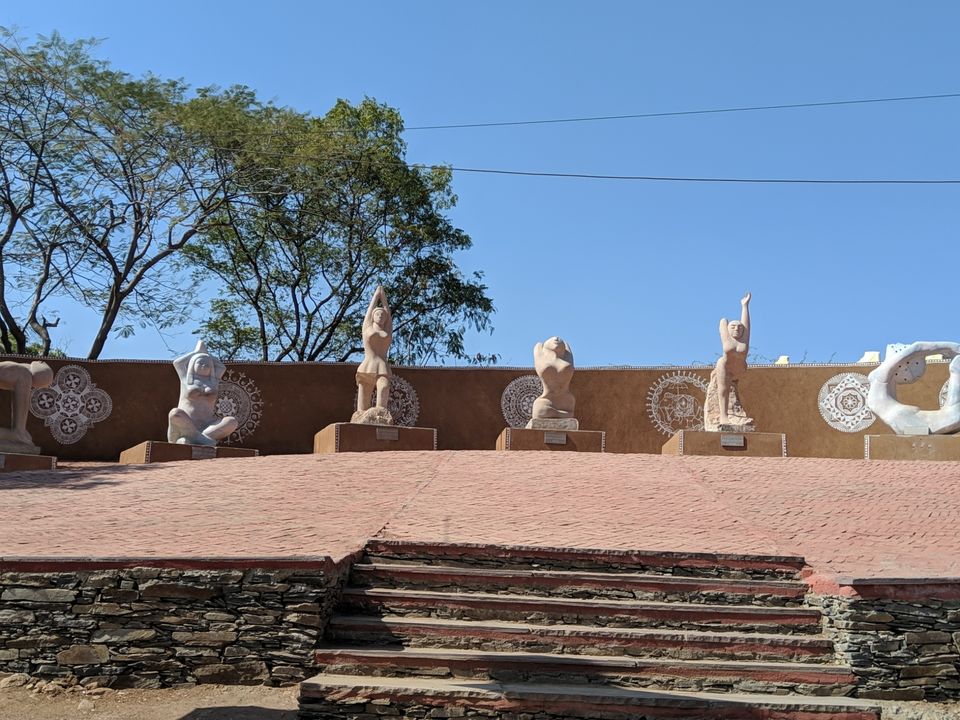 Ahar Cenotaph holds the last reminders of valiant royals of Mewar. All the legendary Kings and Queens were just dust and ashes here. But their royalty still stood sky high. Ahar was so silent that even the birds made no sound. Usually Ahar is closed on Sundays, but one of the guards was kind enough to allow us a few minutes. This place could give a miss, because it is difficult to reach there, photography is prohibited and more over not a very lively place.
Another man-made lakes of Udaipur is the Fateh Sagar Lake. It was just like all the animals came right from the paintings that we saw throughout Udaipur. Camel, elephants and horses were beautifully groomed for attracting tourists. We spend the evening at Maharana Pratak Statue gazing at a sun lit Fateh sagar.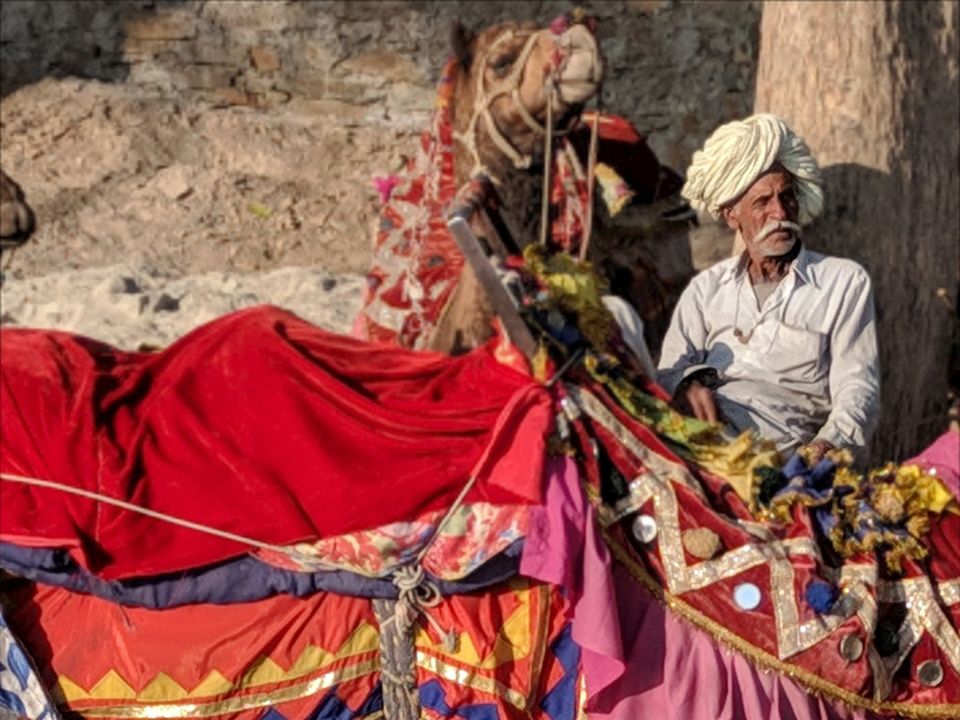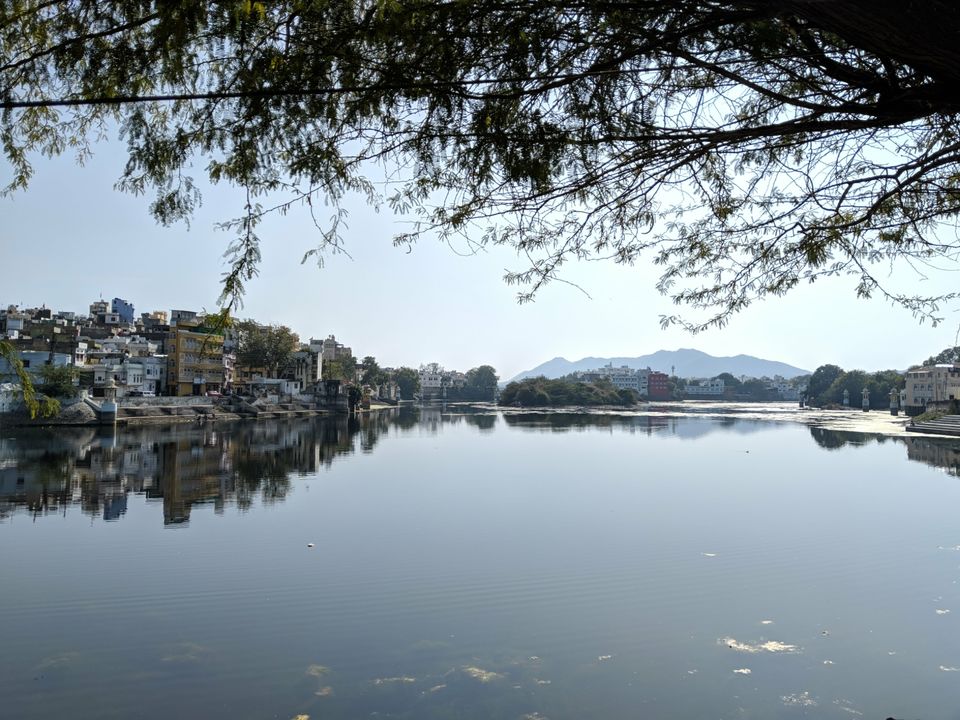 We spent the sunset by Gangaur Ghat. We could witness the most amazing sunset there. A man was playing a traditional string instrument. I could feel the soothing music ringing in my ears even several hours later. The place was getting busy by minute and we left for the cultural show at Bagore ki haveli.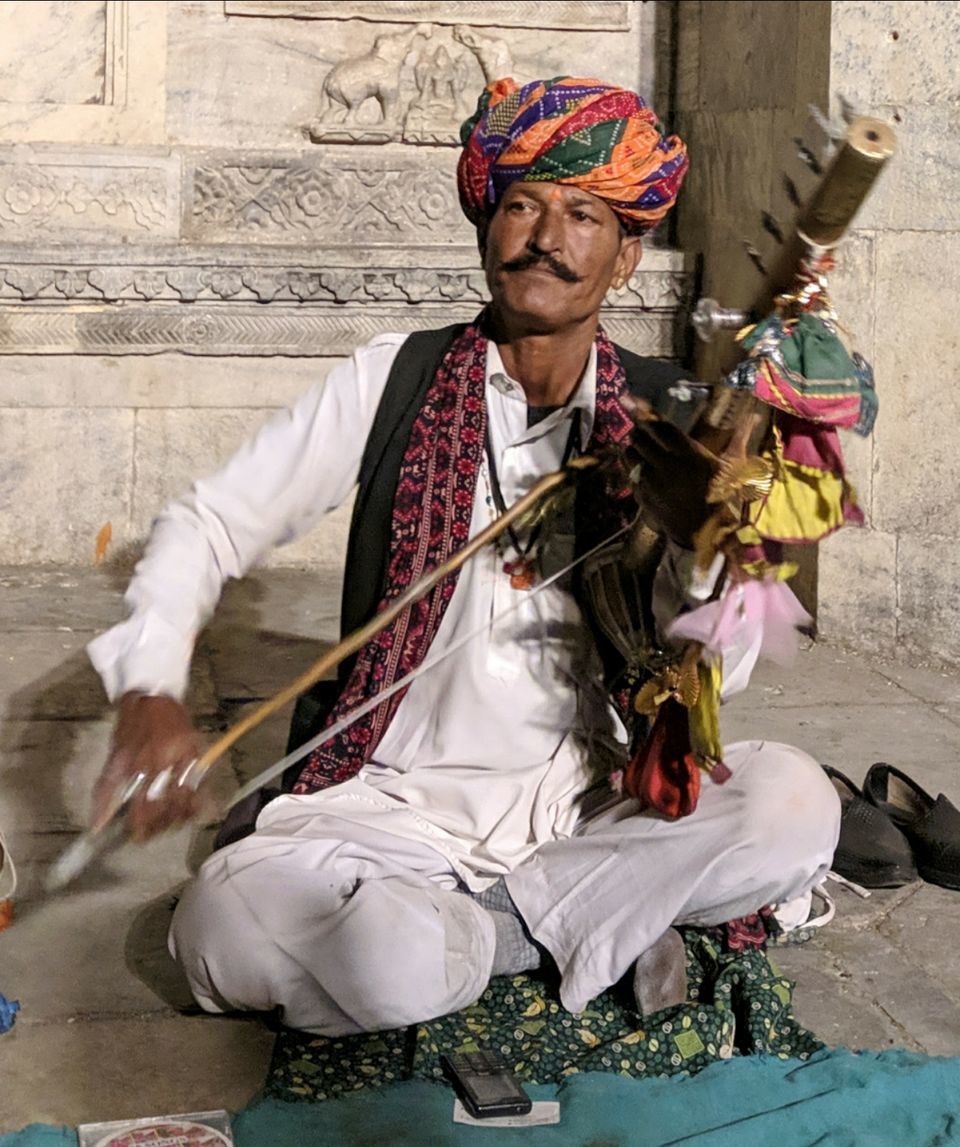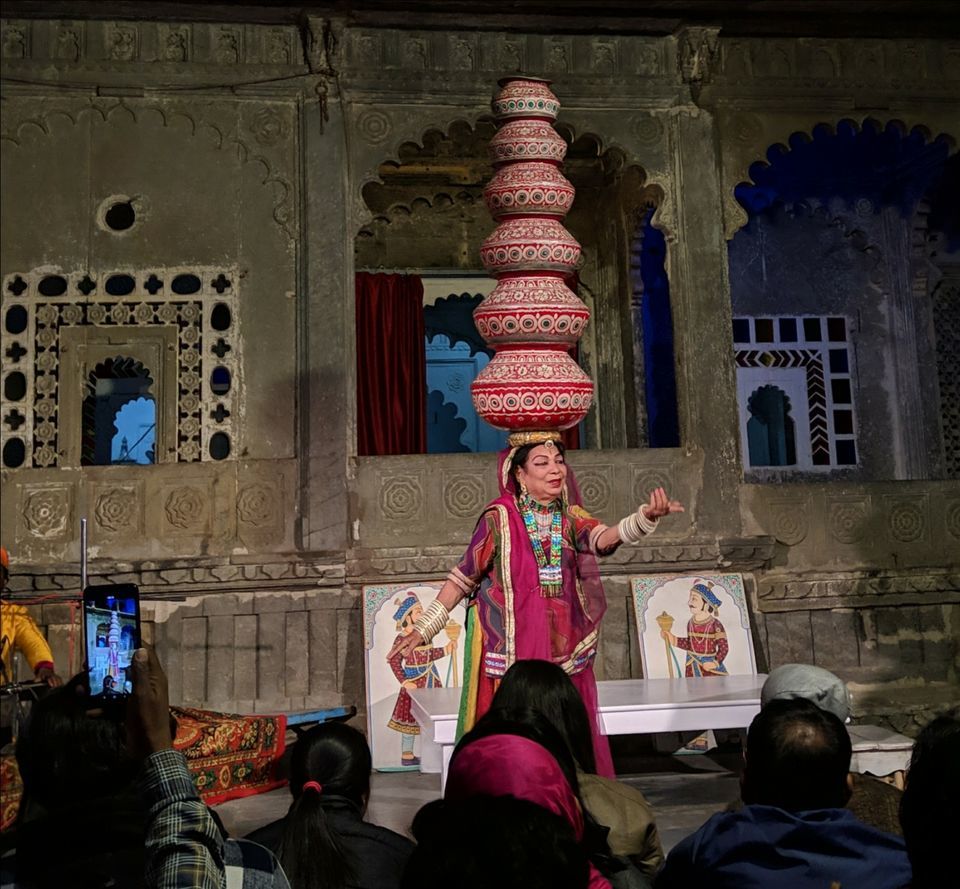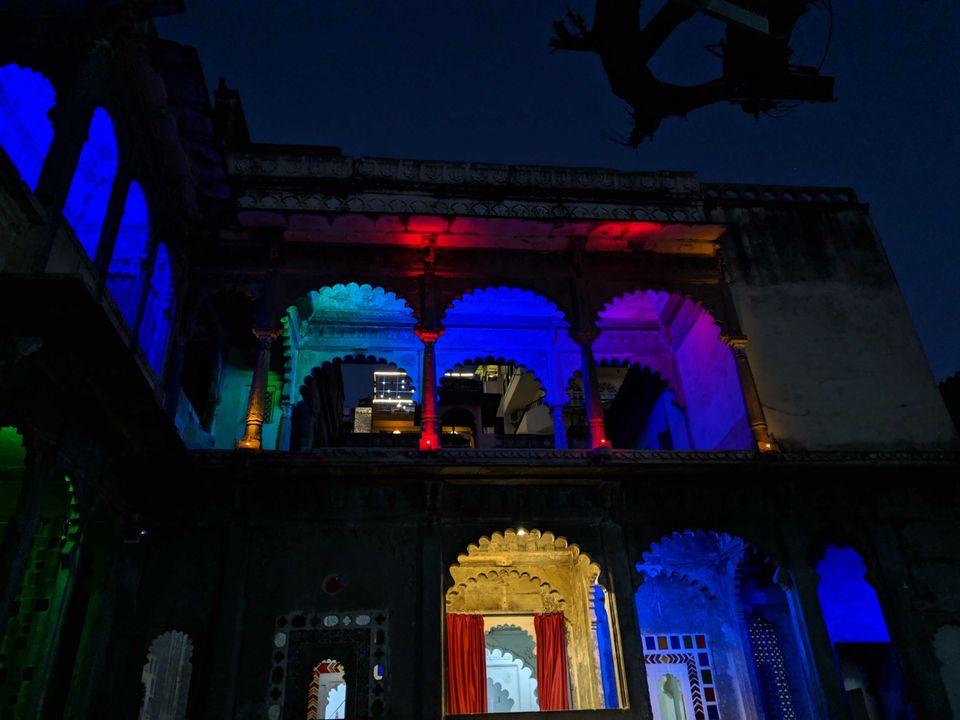 Chittorgarh is one of the largest forts in India. It was once the capital city of the majestic Mewar and is just 120 KM from Udaipur. An early morning bus from Udaipur took us to our destination in about 3 hours. Day was very sunny and the bus was almost empty. We covered kilometers of uninhibited land prior to Chittor.
The gigantic fort is 1800 ft above sea level and spread across 700 acres. The fort is believed to laid out in early 7th century. The architectural brilliance of Chittor is well explained by forts, temples, gardens and towers around it. The fort once contained over 80 water bodies but now a mere 20 of them exists.
Mewar's golden era was under the rule of Rana Kumbha and it is during this period the fort prospered the most and added many monuments. It was during this time , the Vijayastambha was erected as a tribute to Lord Vishnu by Rana Kumbha, thanking him for Rana's successful conquers.
The Chittorgarh fort is also famous for the Jauhar or mass self-immolation of Royal women. It is recorded that only 3 Jauhars occured in India and Chittor was sadly the host for all of them. Even now the Rajputs come in procession 15 days prior to Holi to reminisce the great sacrifice.
The great battle field where Sulthan Aladdin Khilji held seige against Chittaurgarh, is now a farm land.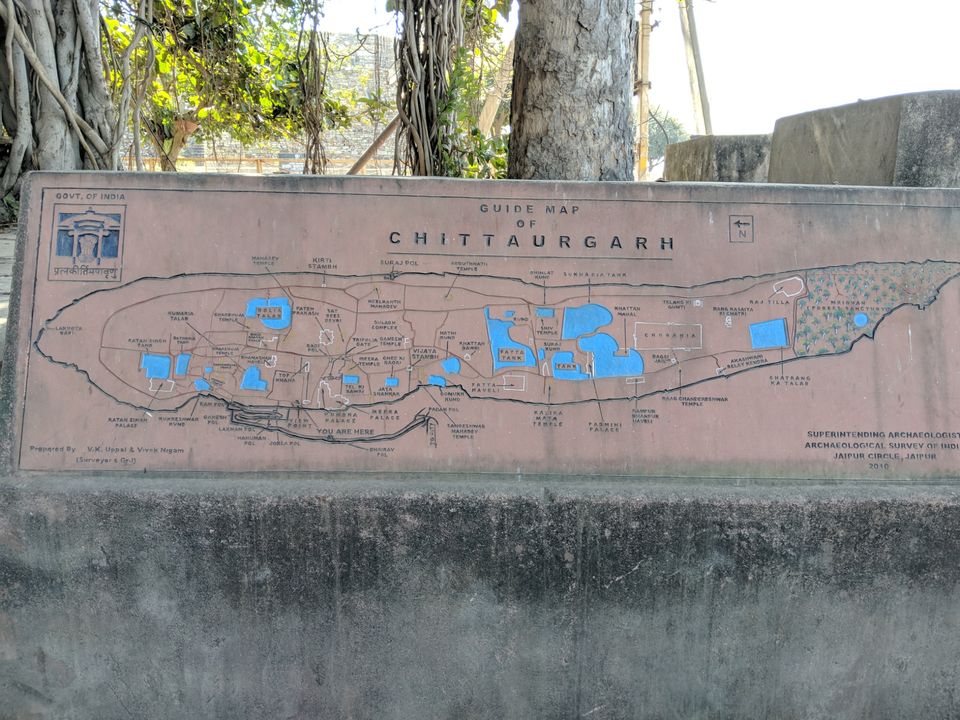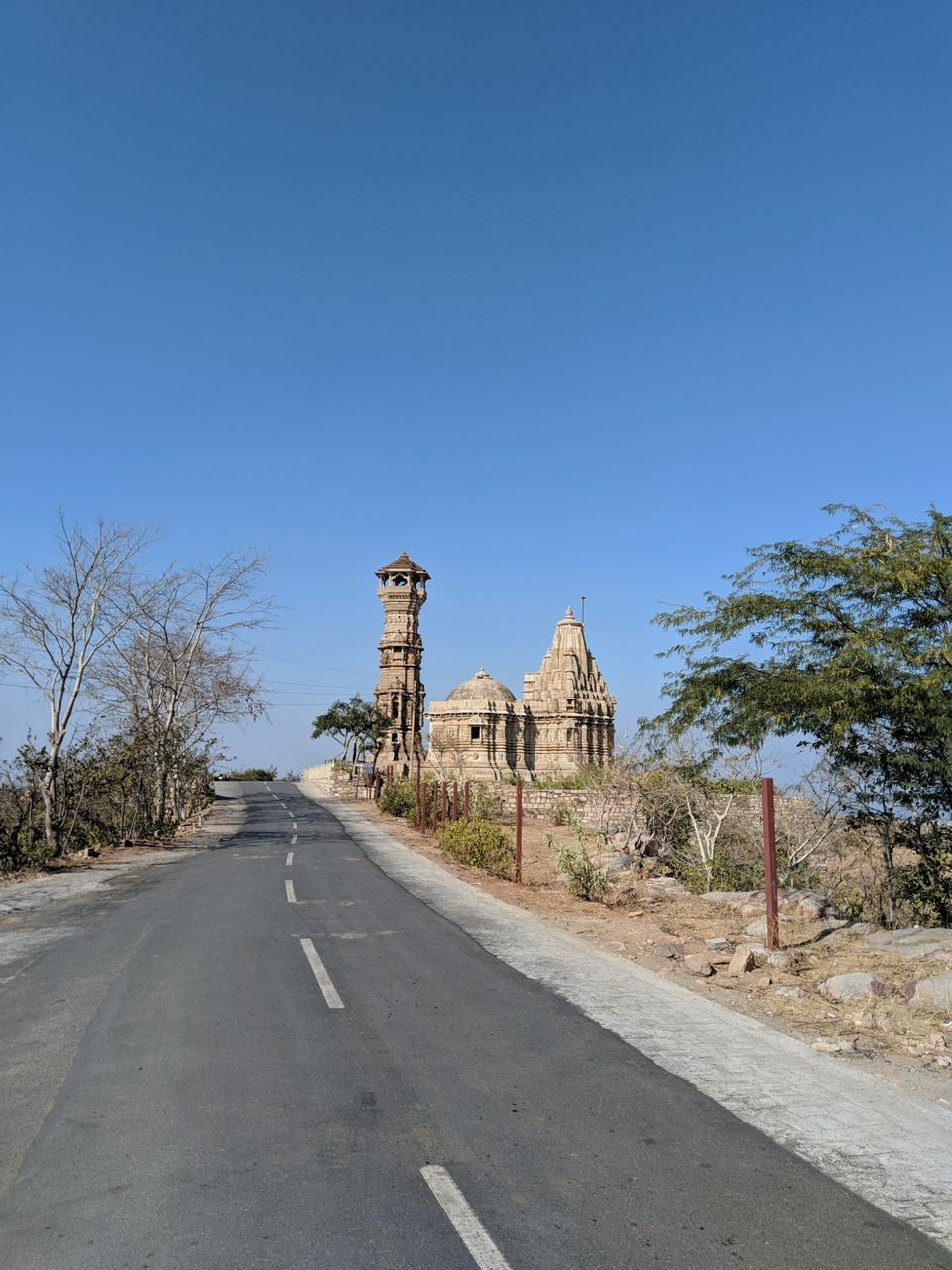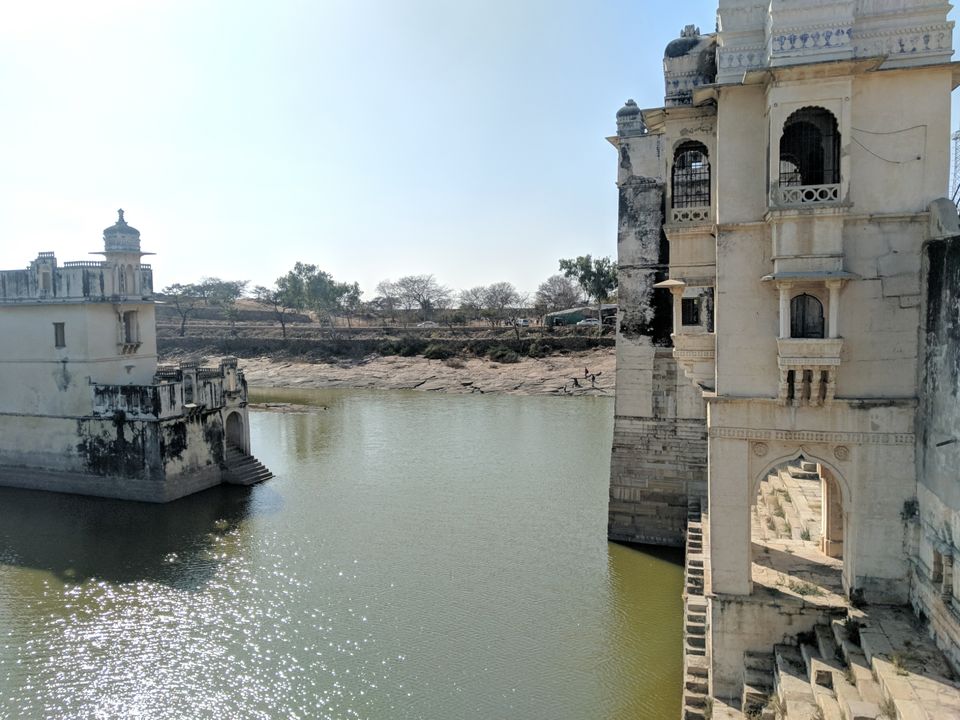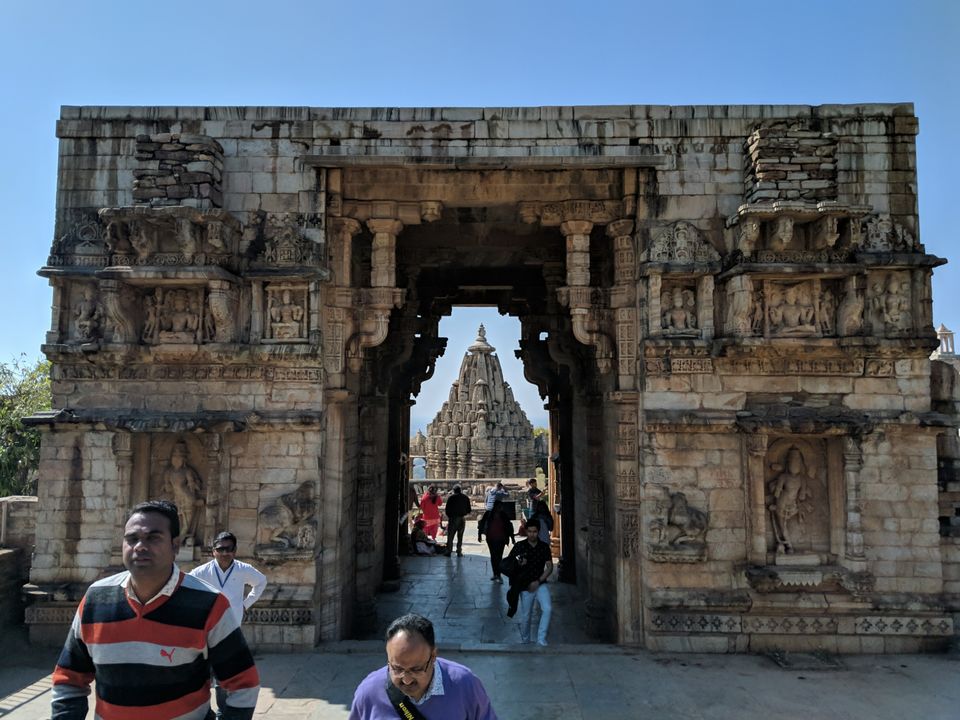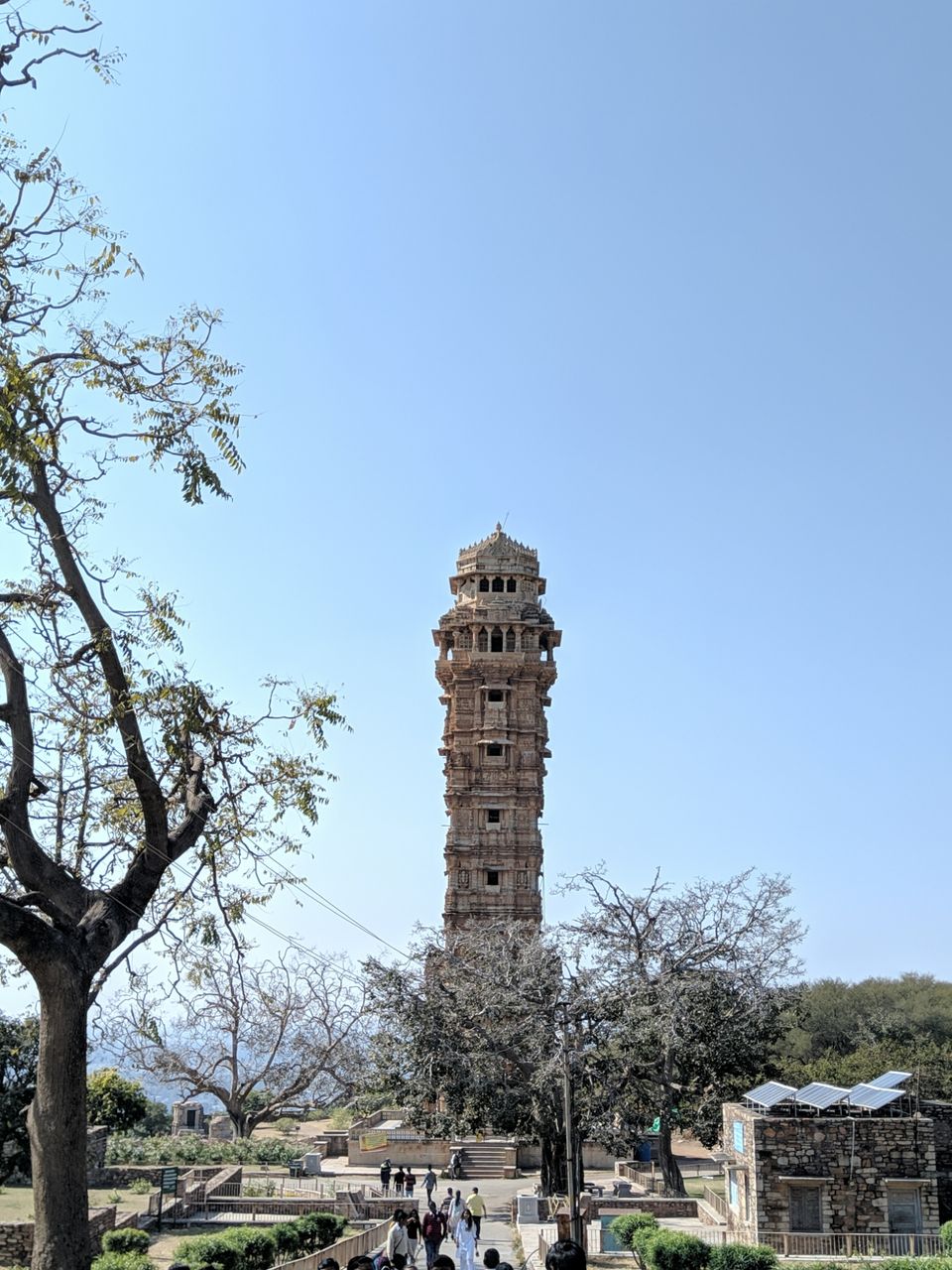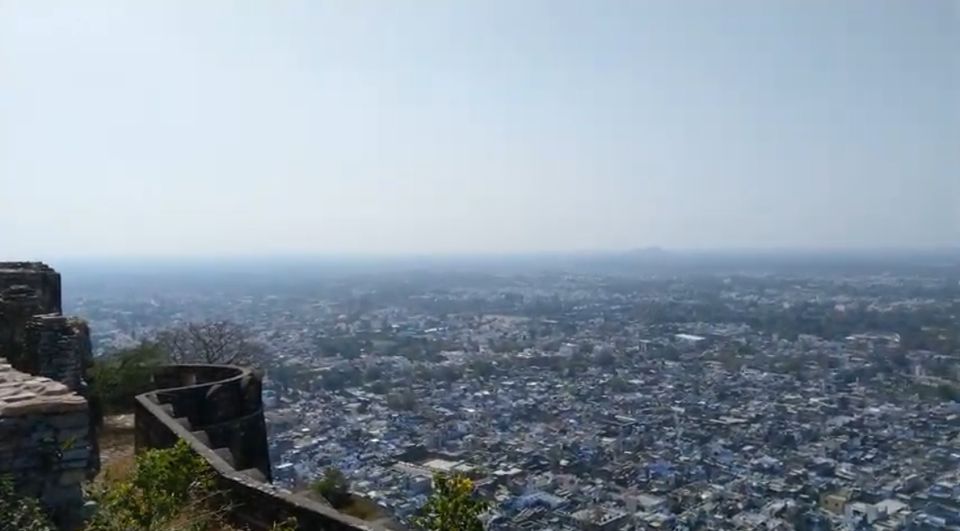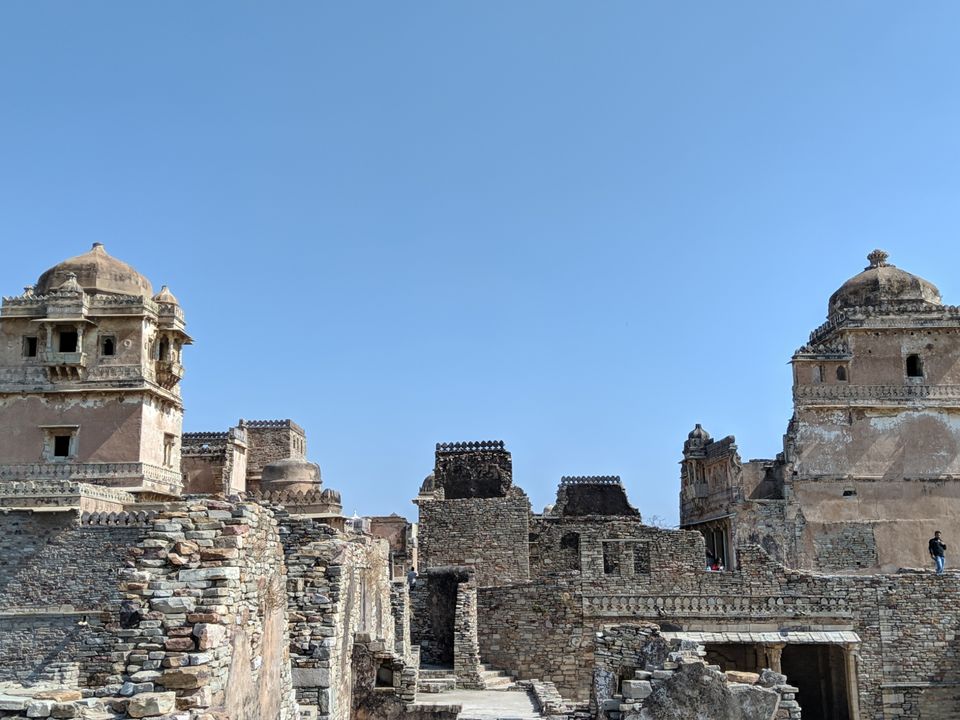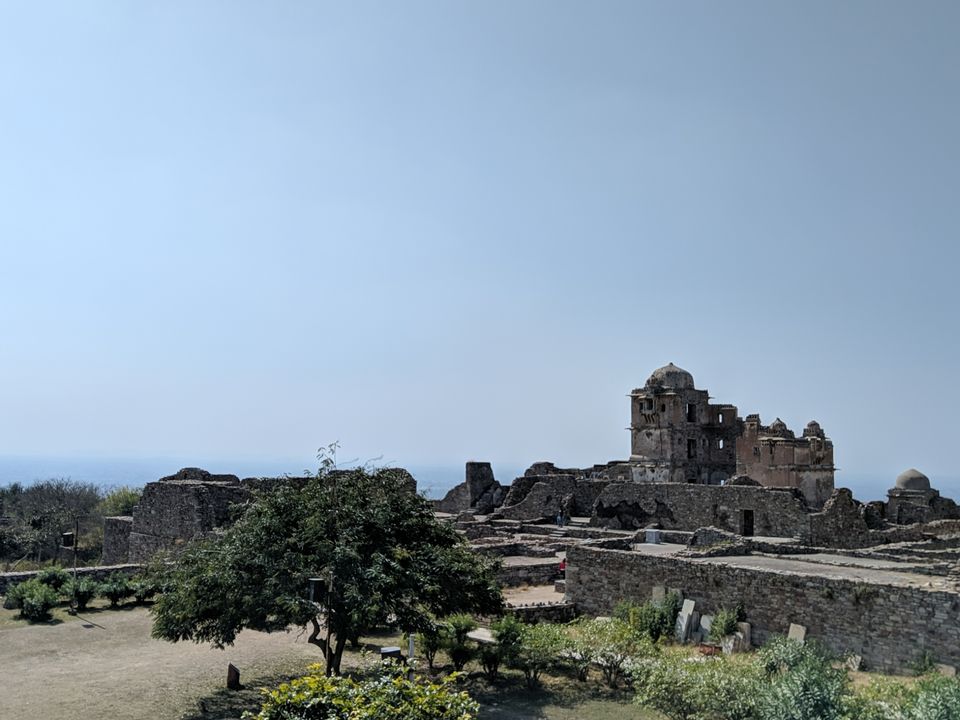 Vlog link:
https://youtu.be/pmOzieWfcLY -
@Wandering berries youtube channel.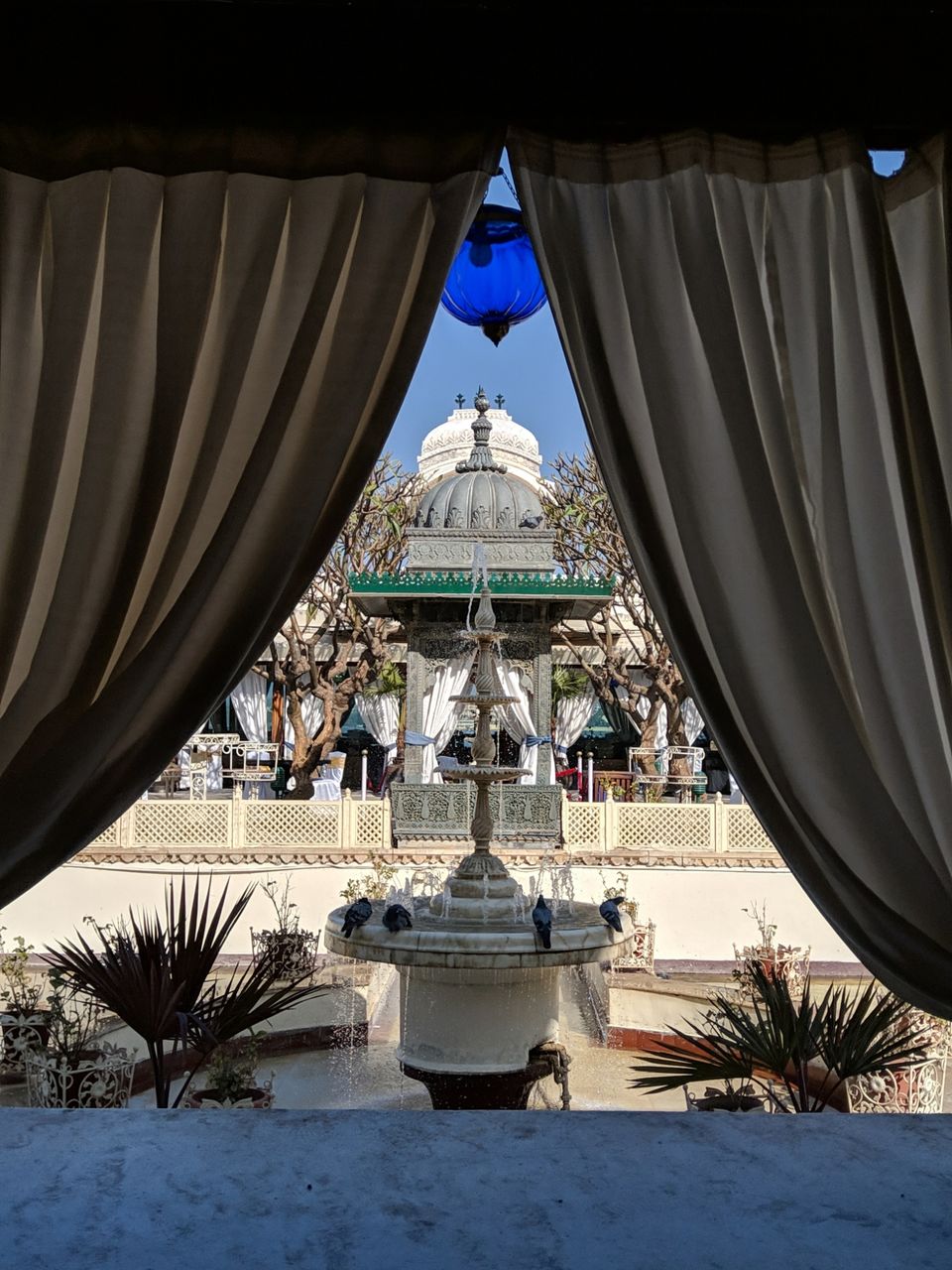 Shopping experience
Udaipur is well known for handicraft items. Most famous ones being handmade Saris which vary from tie and dyed Bandini saris to saris made from tree trunks like banana, bamboo, custard apple etc. The street acts as a showcase for handicrafts such as jewelries, wooden toys, lanterns, leather articles, handmade notebooks and the list goes on. Hathipole market was enlightened by the exotic scents of natural perfumes. The scents varied from opium, green grass, rajnigandha and musk being the most sold item.
It would be a waste not to mention the street food. Gulab jamuns, Rasogollas, halwa, boondies were served hot by the streets. I was struggling in vain to keep my hands off the exquisites offered by Udaipur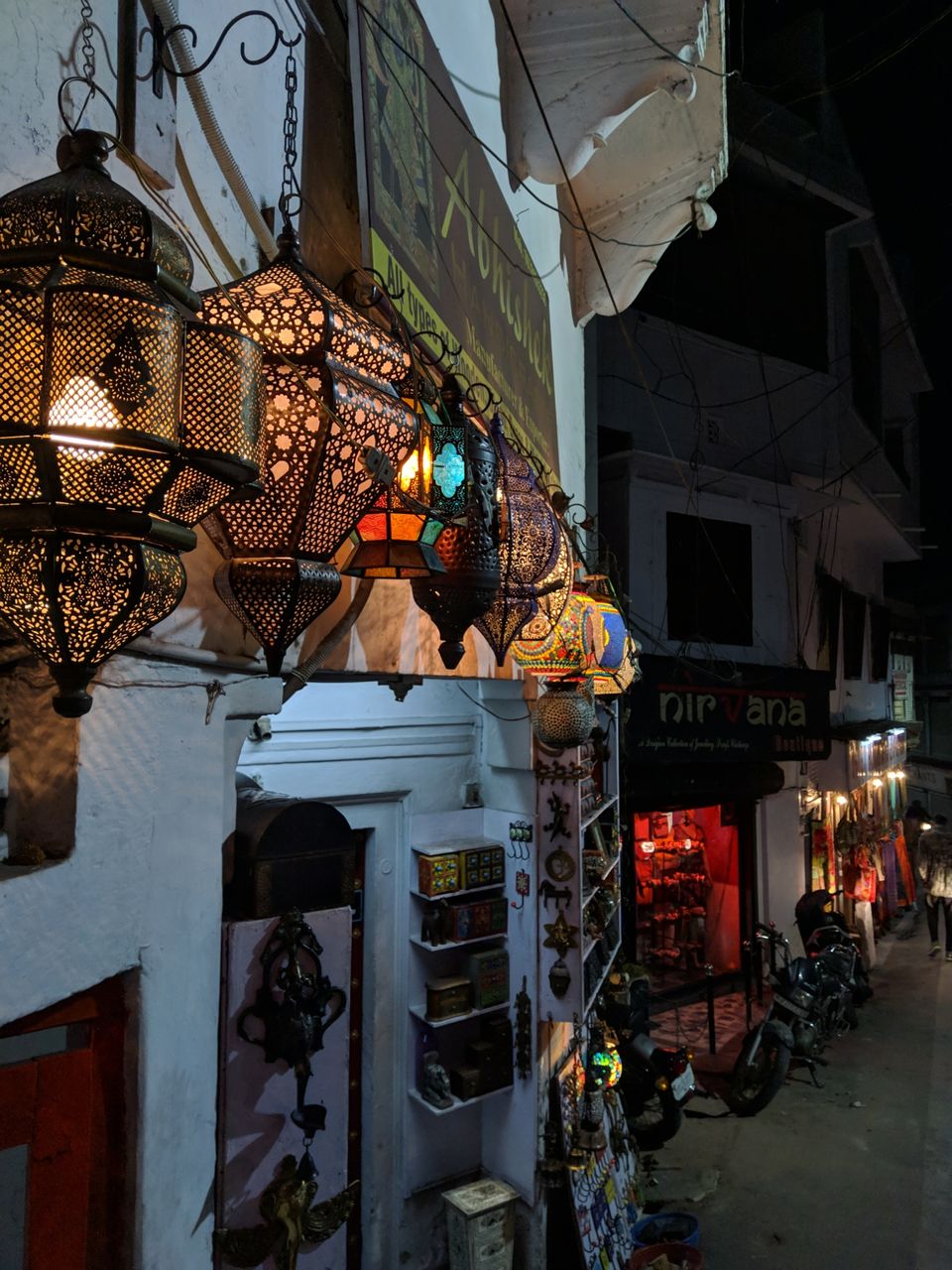 Restaurants I tried:
1. Neelam Restaurant – I tried shahi paneer, paneer pakoras and butter roties all which were superb. It has ghar ke khana feeling.
2. Dhaba at Shilpgram – I tired aloo parathas and paneer parathas with Khadi.
3. Natural lake view hotel – The place was not so fancy considering the ones nearby. But the food they served was marvelous. I had Tandoori chicken, Butter parathas and mac and cheese.
4. Charcoal by Carlson – a very romantic lake view restaurant. I had a candle light dinner. They served Satay chicken and Quesadillas
5. Sun and moon rooftop restaurant – This is located at the rooftop of Banjara Hostel and being a hosteller we got a 10% discount here. Our breakfasts were also arranged in this restaurant. I tried Chicken Alfredo pasta, rotis and crispy corn chicken.
6. Lala Misthan Bandandar - Best for buying sweets. Staffs were very helpful and helped us pick the best sweets. It is very affordable too.
Entry details (working hours, entry rates, and some useful information) :
City palace - 09:30 AM- 05:30 PM
Karni mata ropeway - 09.00 AM to 08:30 PM. The rope-way for the temple is located near to City Palace. Ask localites for location
Jag mandir - 10:00 AM– 06:00 PM Rs.225Ride of 30 mins, Boats leave every hour from jetty in front of Fateh Prakash Palace. Closed partially on public holdiays.
Shilpgram - 11:00 AM- o7:00 PM | Entry fee: Rs.30 | Not very active on Sundays
Ahar Cenotaph-Photography prohibited; Closed on Sundays
Bagore ki Haveli Cultural show - 07:00 PM to 08:00 PM | Entry fee - Rs.90 / Rs.150(camera) | The show tickets are available from 6:15 pm and usually a long queue.
Chittorgarh - 09:45 AM to 05:15 PM | Entry fee: Rs.20 | Hire a guide – 450 per tour