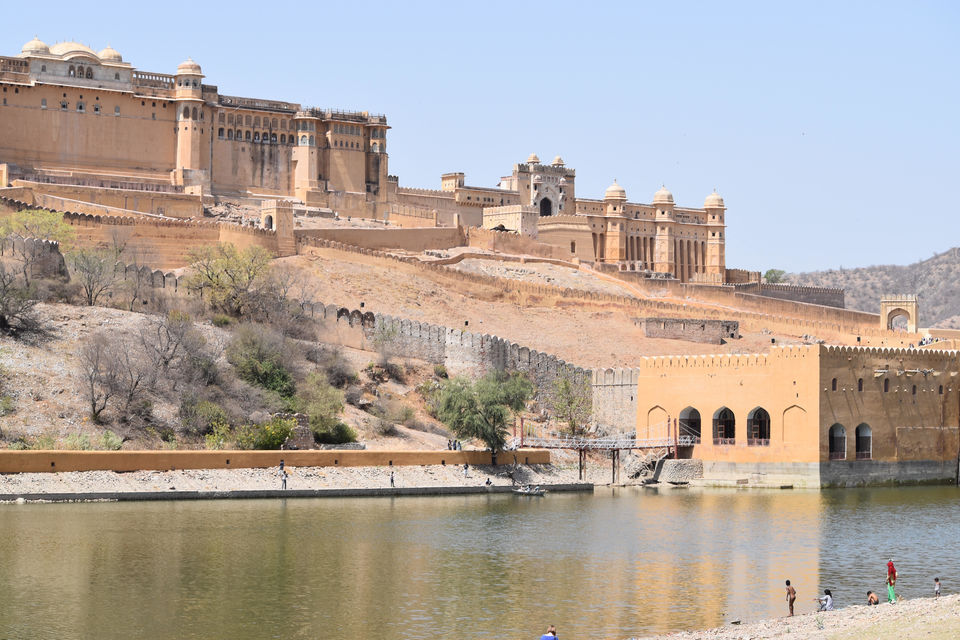 My pick of places to eat in the Pink City
Jaipur, India's most vibrant and buoyant city, till date remains at the top of the list for tourists around the world. Well, it was the first planned city in India.
This city brings to you a blend of spice, excitement, history and warmth. No matter where you are, just a few steps ahead would be someplace where you can stand and be amazed by the city's beauty and what it has to offer.
Here's a tiny but a must visit list of my recommendations for anyone planning a visit to Jaipur next. (I'm sure you'll have your own list ready by researching online already, but this may have something which you might have missed.)
1. Rawat Mistan Bandhar (Sindhi camp):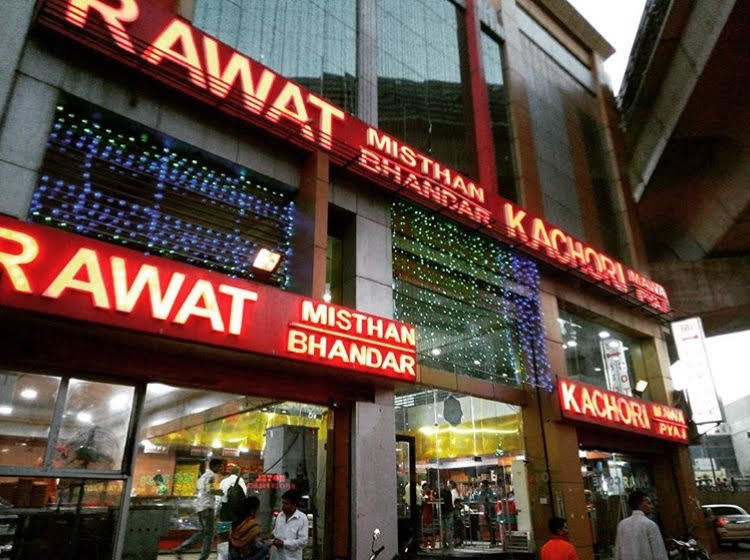 Stop here and let your taste buds experience the goodness of the huge, spicy, delectable and by far, the BEST pyaz ki kachori I've ever had. (I even went to extent of asking them to open an outlet in Delhi but they were well pleased by the response received in their home town. Who wouldn't!)
In case you need something to soothe your taste buds, your next order can be Ghewar. Another dish that is just too good to resist.
2. Niros (MI Road):
When in Jaipur, let's go local!
Niros has been a long standing favourite amongst tourists and locals. And a hot pick with celebrities too!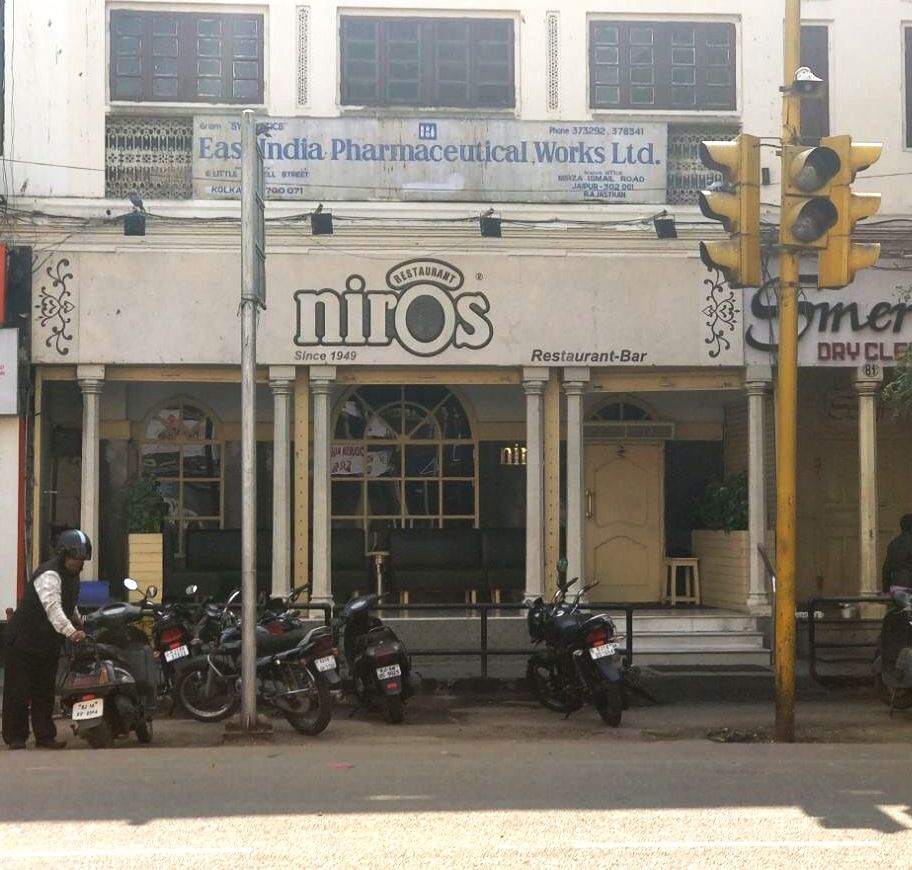 What to order? Highly recommend this place for their laal maas, gatte ki sabzi and tandoori roti- And you're set for a perfect meal.
3. Spice Court (Civil Lines):
Spice Court is a courtyard garden restaurant and one of the supreme multi cuisines restaurants in the city. Remains packed even during the weekdays so please plan accordingly.
They provide indoor and outdoor seating with a beautiful lawn which not just fascinates you with its beauty but also with cultural entertainment in the evenings.
What to order? Make sure Raj Sula is a part of your order; it will blow your mind! (I can still remember the taste… Oh it was beautiful...) Apart from this, Papad Bhujiya curry and Keema bati are at the top of the list! Couple this with Tandoori Roti/ Pudina Naan and you're in for a treat.
4. Tapri (C Scheme): Start-Up done right!
The idea of converting a 'chai ki dukaan' into a systematic business-like structure is what encouraged two youngsters- Ankit Bohra and Sourabh Bapna to come up with this tea house.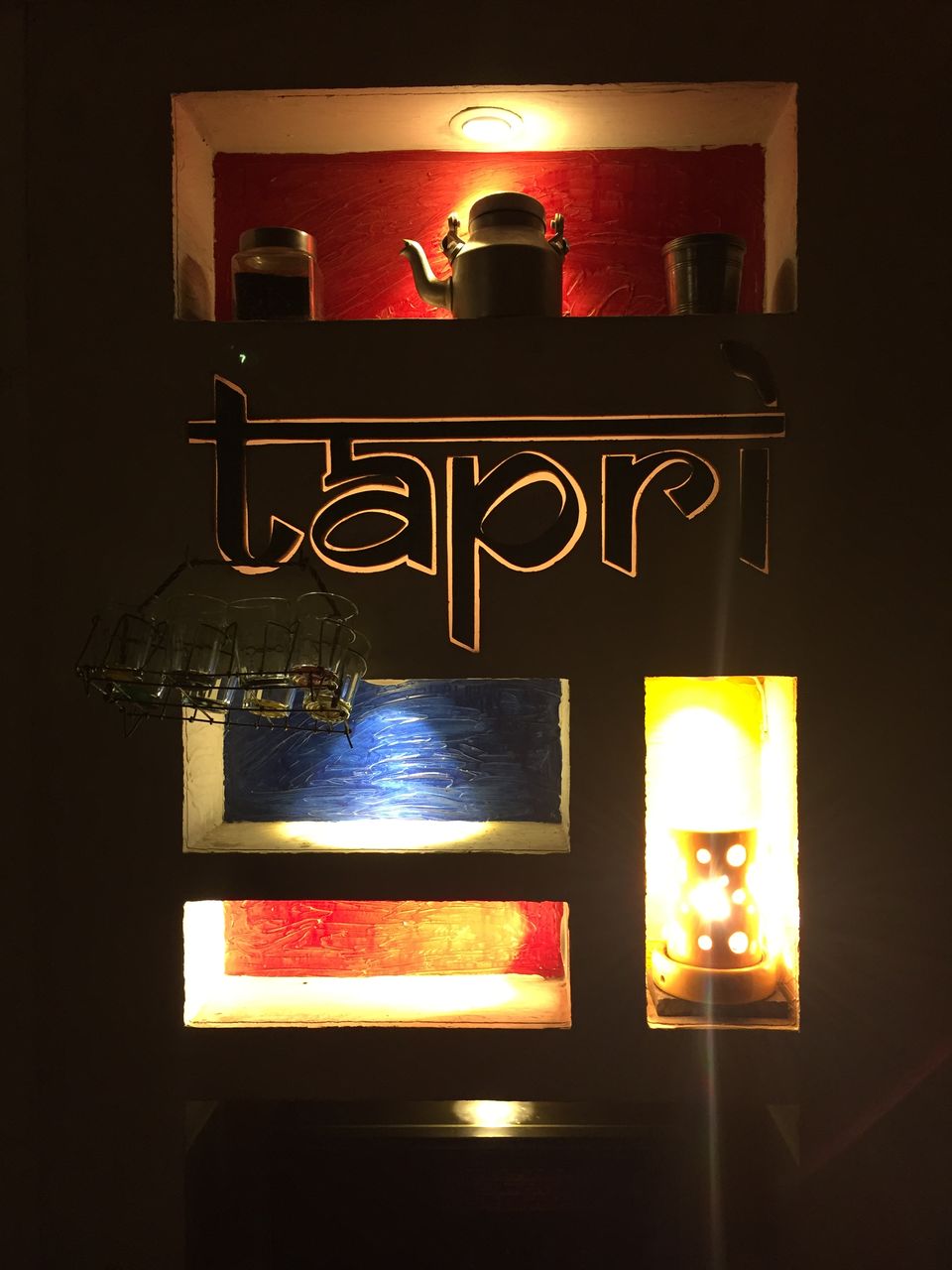 And now Tapri has created a space for everyone.
With an ever evolving menu, they offer a variety of over 70+ eatables and 45+ teas, and no doubt the vibe and the energy here is beyond imagination.
Must try: Vada Pao, Tadka Maggi, Cheesy Nachos and don't forget Masala Tea!
Outdoor seating offers a picturesque view of the city, be there before sunset and witness the stunning panorama!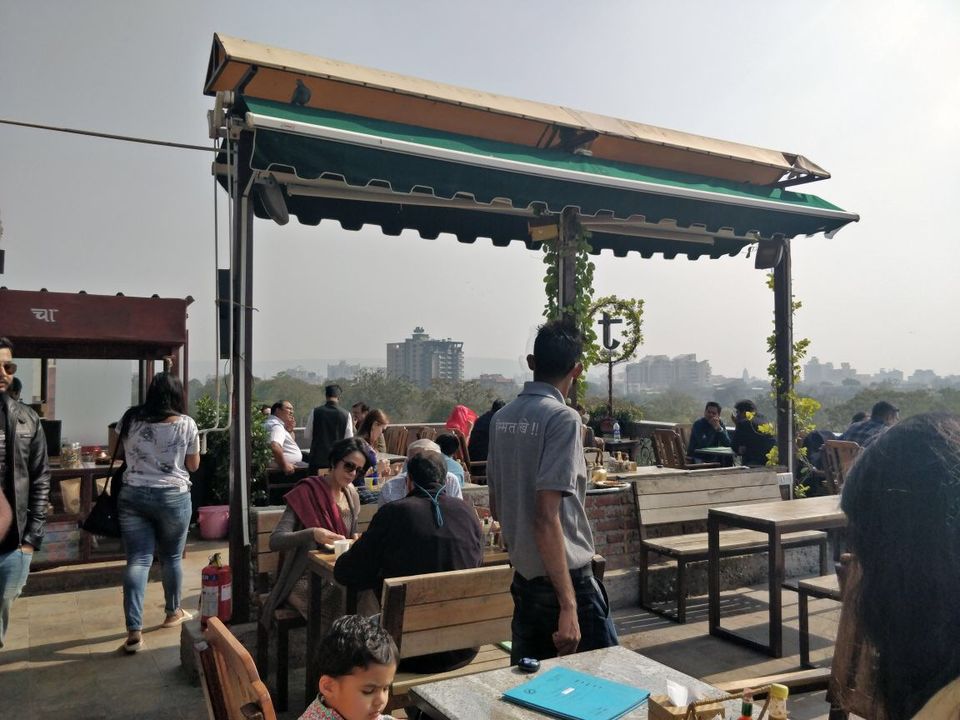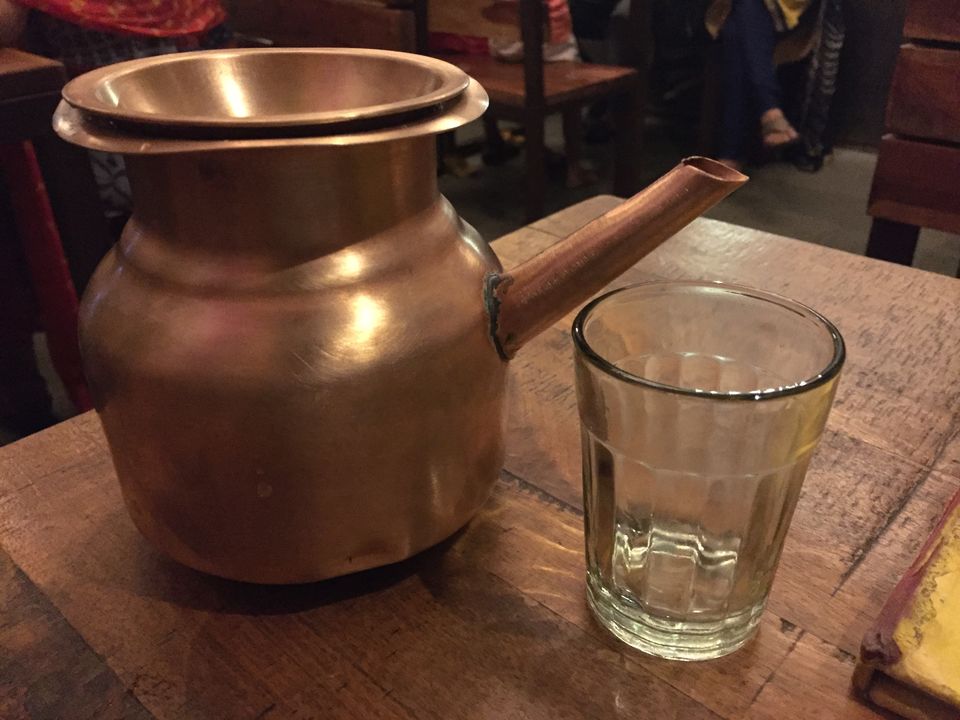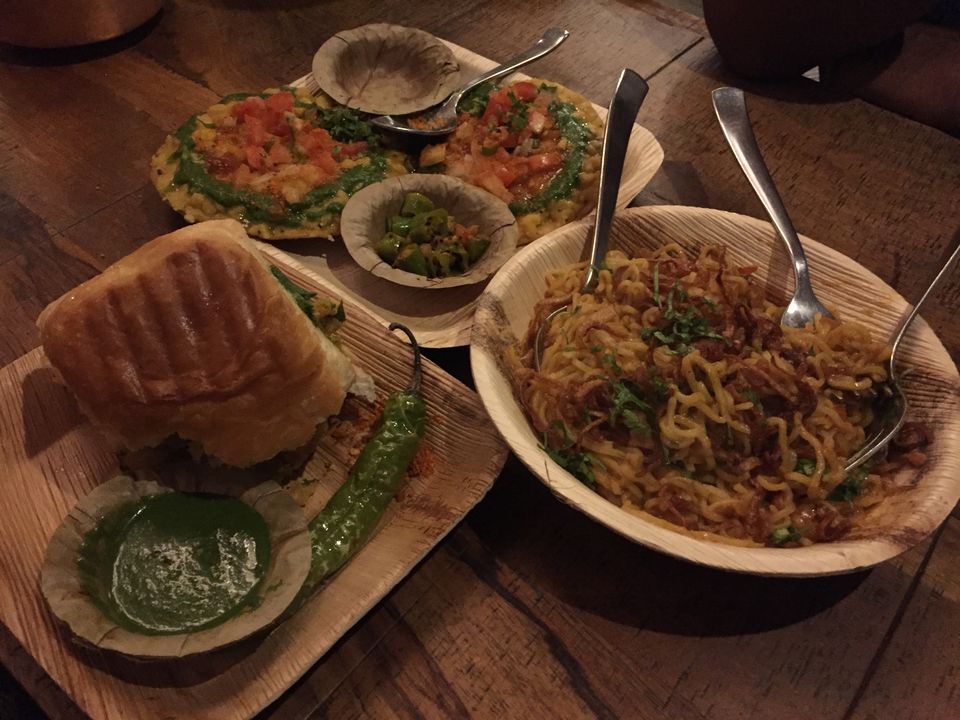 5. Suprint (Civil Lines):
This was supposed to be solely for food, but I had to mention about this little shop in Civil Lines, Jaipur.
Suprint is your go to place for kurtas, dresses, skirts, tops, jackets, bedding (think of it and it'll be here). Get ready to get bewildered with their exhaustive collection that would make you want to buy everything at the store.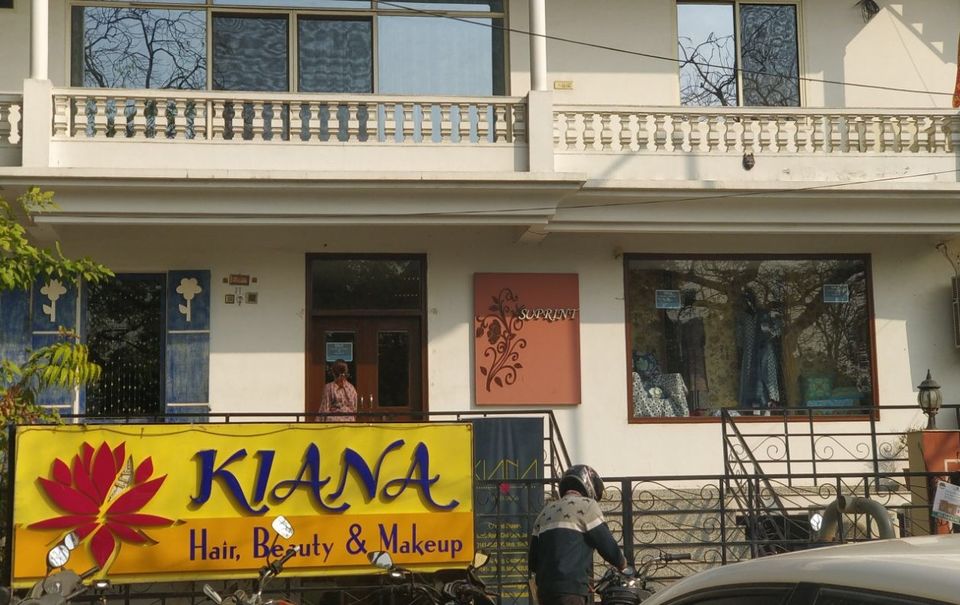 Plus point- it is reasonably priced for the quality that they offer. The store representatives are extremely helpful, and would even share style ideas if you're willing.
Must buy: Bedsheets, Anarkali kurtas, Table cloths/runners.
This marks the end to your two day trip (In between meals, embrace the glory of the city and visit Forts, Museums, Gardens)
Every nook and corner in Jaipur awaits you with something extraordinary and exciting!