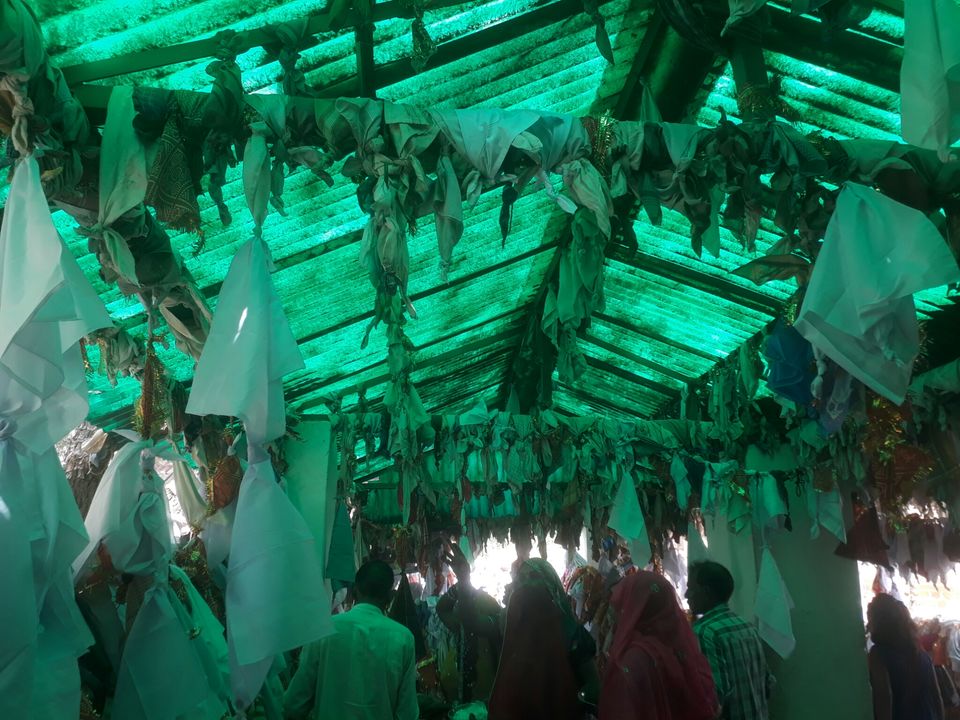 A place of worship that is visited by all religions & castes not on account of their religious sentiments but because of a belief in the supreme energy.
Tanot Mata temple is a place of miracle. During the war of 1971 the enemy grenades had destroyed all the surroundings of this temple. The enemies had reached a point further down this temple. But this temple remain unscathed. Since then this temple is a site of faith for the Indian armed forces. The Temple is maintained by army & bsf. The priest is also from the armed forces, they pray in their own way through drums & music.
The Temple is decorated colourfuly & the devotees & visitor enjoy the worship. We visited during navratri, there were devotees from far & near. The village women danced to the tunes of music & arati was completed. The crowd management is done by the BSF officials & they don't hurry you. Everyone is given sweets & Prasad. The campus is spic & span. Within the temple compound resides a Samadhi of a Muslim fakir.
This place is such an example of faith in GòD beyond all religions.
7 kms before the temple is ghantewali mata temple which the local folklore maintains is a site of great miracle. During a previous war the enemy army had barged into the temple & destroyed its deity. But they faced great suffering & were crippled. Local folklore has a belief that one has to first visit this temple & then proceed towards Tanot. We followed
the same order. This temple is also maintained by armed forces. This part of the country is climatically adverse, but the armed forces has done a lot to develop these arrid regions.
Foreign tourists are not allowed on this stretch.