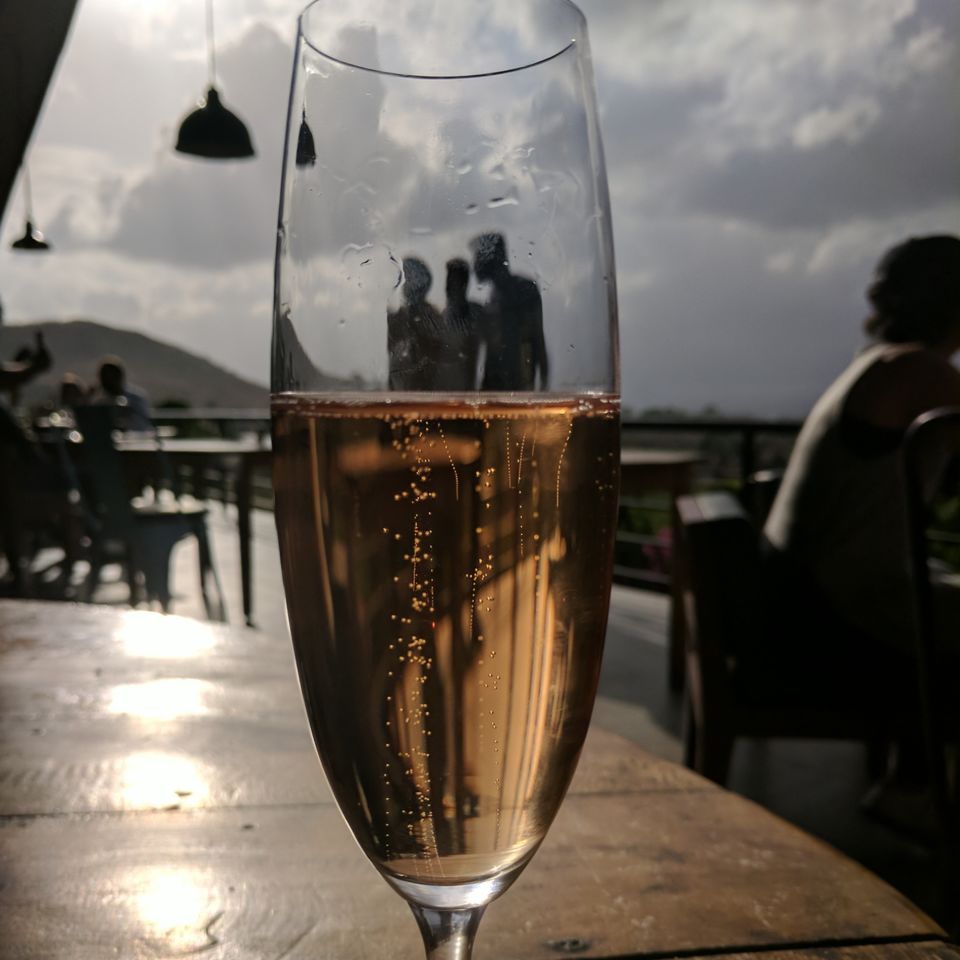 Some days we wake up to see a happy day and some days we wake up to a gloomy one. Occasionally we wake up to a day when we just want to take a break. A small break between the hush hush of work and mush mush of home. Today is just that day.
Although I woke to go to work but the mood of the day betrayed me. The sky from my window looked so serene and my job felt utterly mundane. So I sat down for a while and just let the moment pass. When it did I realised I needed this break. I told my hubby that I need a break and I feel like going for a long drive. I texted a couple of my friends if they wanted to join us. This all started at 10 am and by 12 am we had already hit the road to Nashik.
In about 4 hours and a little smooth, a little bumpy and a little hilly drive we were at Sula, gazing at the menu. The drive was a beautiful experience in itself. The road to Nashik does serve you with some traffic but thanks to Google Maps, we can easily find the best and the fastest routes. Although best time to leave is in morning around 6 or 7 AM, even the afternoon is not too hot during monsoon months. The best part is the entire highway serves you "neera" a coastal drink which is essentially the water out of a local fruit called Palmyra. It's sweet and is superb to cut away the heat.
Sula as we all know is a winery famous for it's finest collection of wines. I've been here multiple times but I just can't get enough of this place. It's not just about the huge variety of wines served here, it's also about the amazing feel of the place. I can just sit here for hours and do nothing. You just don't drink wine here but enjoy it.
They don't serve food here though. Only starters are available, so I honestly feel that is one thing they should start doing.
I can keep talking about the beautiful experience but let's just enjoy some 🍷 and save the rest of the things for the next time. Salut!