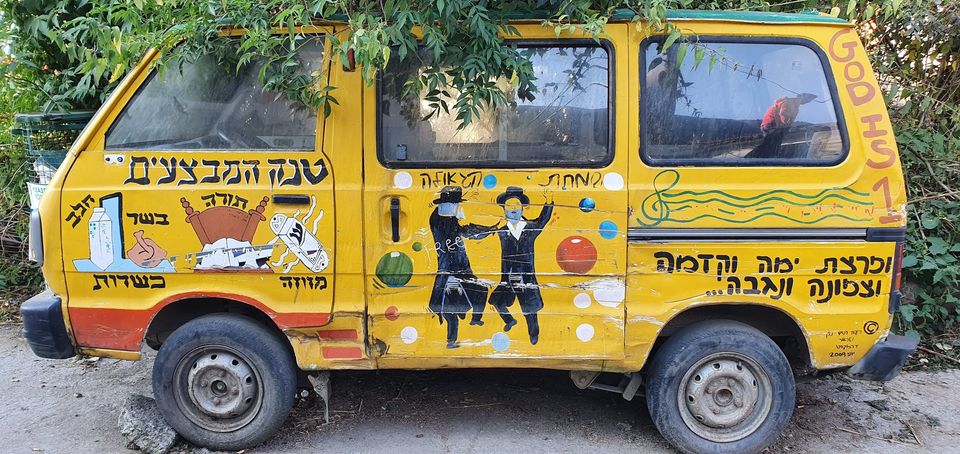 Today is the travel down day. We'll take a quick stroll at the Bhagsunag Market and complete our shopping spree at the Mcleodganj Market. We'll then descend down to Dharamshala, from where we'll reach back to Chandigarh and stay for the night. We'll part our ways tomorrow. But I'm excited for today, so let's begin our day!
Today is Saturday, a happy holiday at work where I can wake up late. While travelling I usually wake up before sunrise, as I do not want to miss seeing any shades of the new city. Unless I've got accustomed to a city, I wake up early even if I was really tired last night. So that's what I did, I woke up early and saw everyone else was asleep. So I made myself some soup and went for a quick stroll. On the way I saw this really cool van and took a picture. Anything that you find on the way can surprise you when you're not searching for something in particular.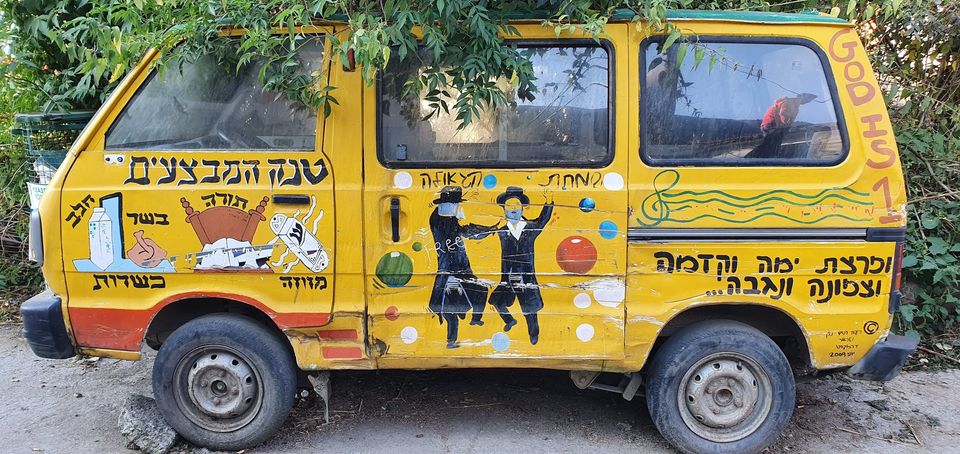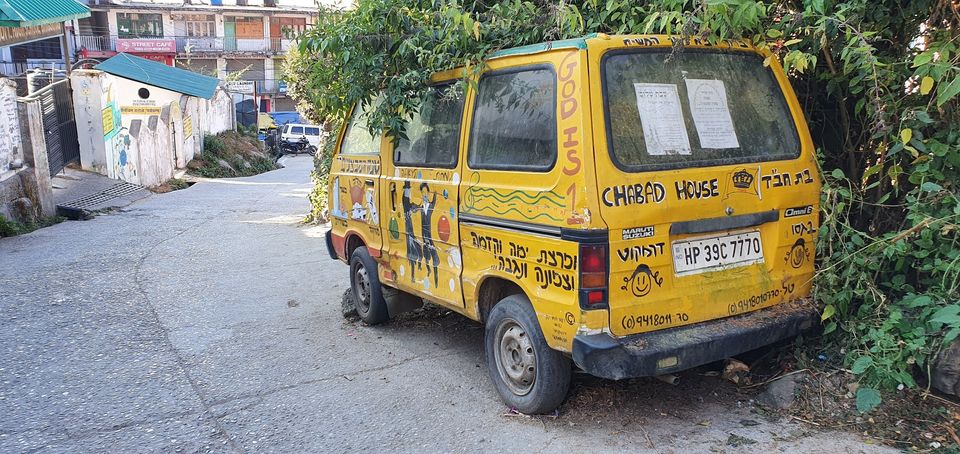 Once everyone was awake and ready to go, we packed our bags, and left for breakfast. We took a quick stroll at the Bhagsunag Market. Then from Bhagsunag taxi stand, we took a rickshaw to Mcleodganj Market Square. We were really hungry, so we first had maggi from one of the street vendors at the square, then went to Shangrila Hotel for proper breakfast. I ordered Thukpa, which is a Tibetian Noodle Soup. It just costed me 80 Rs. and was delicious, plus the quantity was huge. In fact all food here is super cheap and tasty. You should definitely visit this place on your visit to Mcleodganj.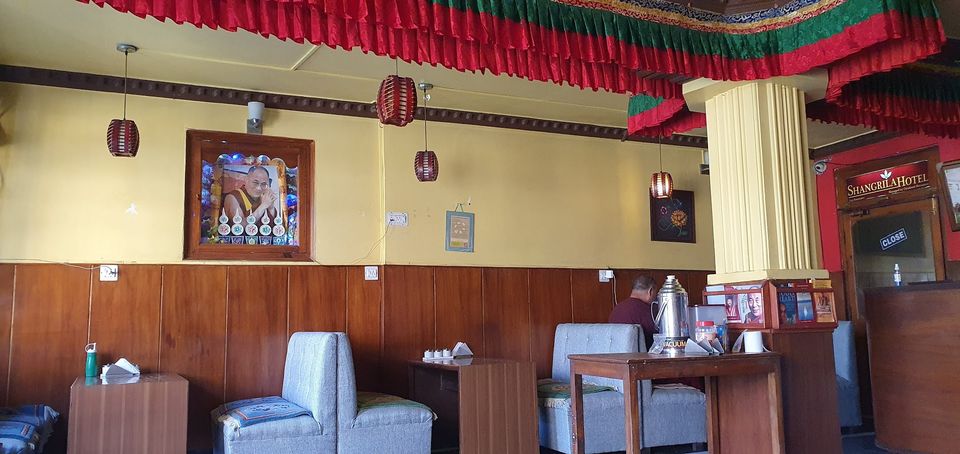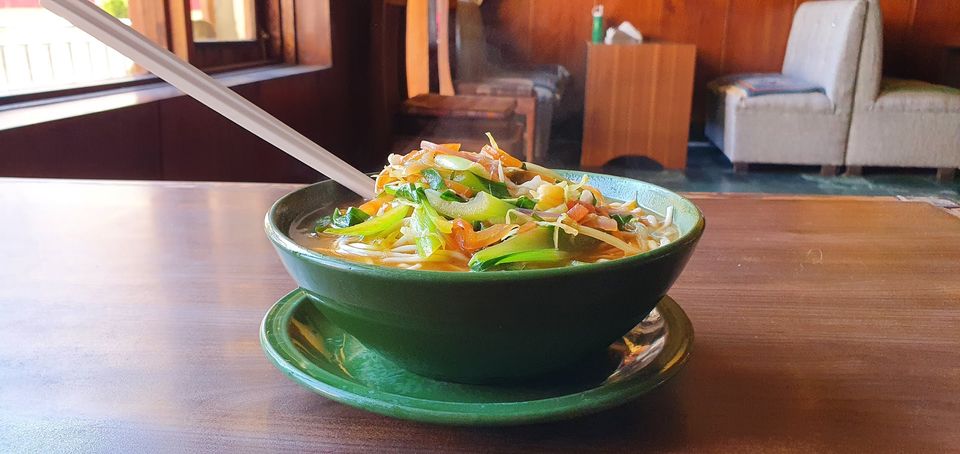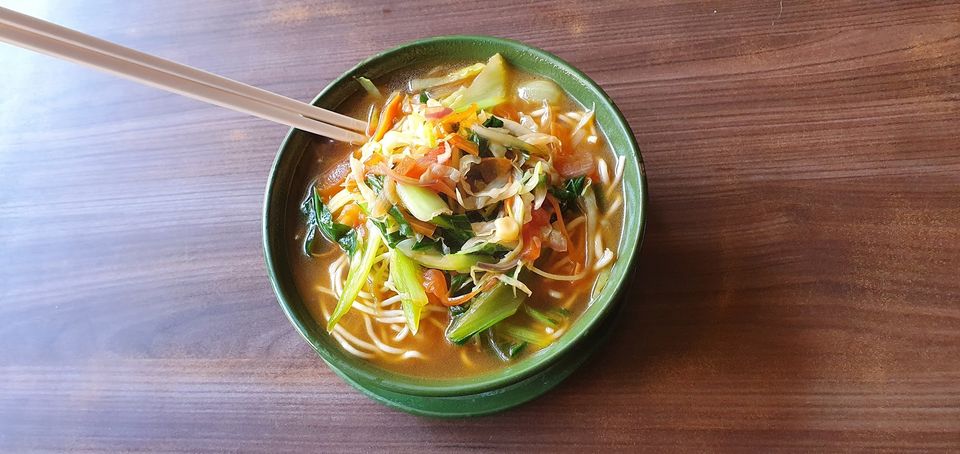 Then we started exploring the Mcleodganj market again. There was this Pahadi Harem Pants that I really liked yesterday, but thought I'd find a better alternative so didn't buy it. I didn't find a better alternative, and I still liked it the best so I went straight to the shop and bought that as the first thing.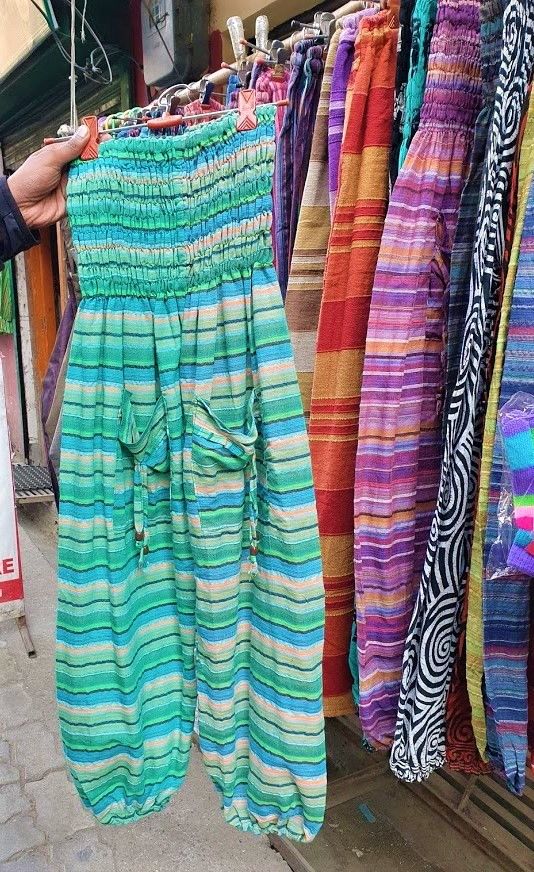 Looking at the stuff at Mcleodganj's Market, you'll feel like you're transported to Tibet. Shopping Tip: Just remember to bargain like an Indian, otherwise it has the potential to consume the complete budget of your trip. You can find Buddha's statues, Buddhist prayer wheels and prayer flags, Tibetan carpets and rugs, wind chimes, wall decoratives, handicrafts, bags, paintings, woolens, jewellery, all Tibetan.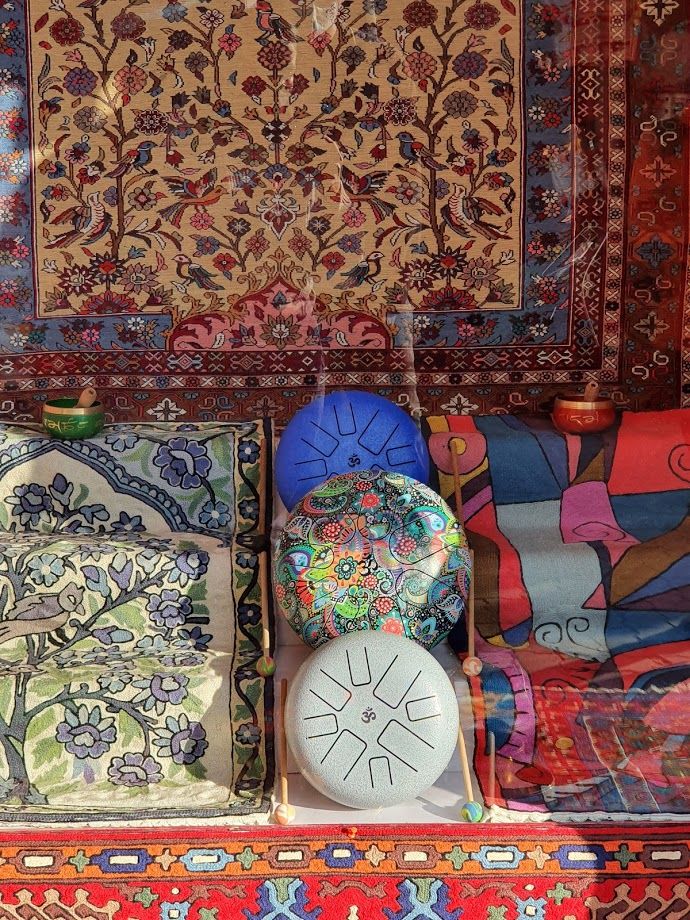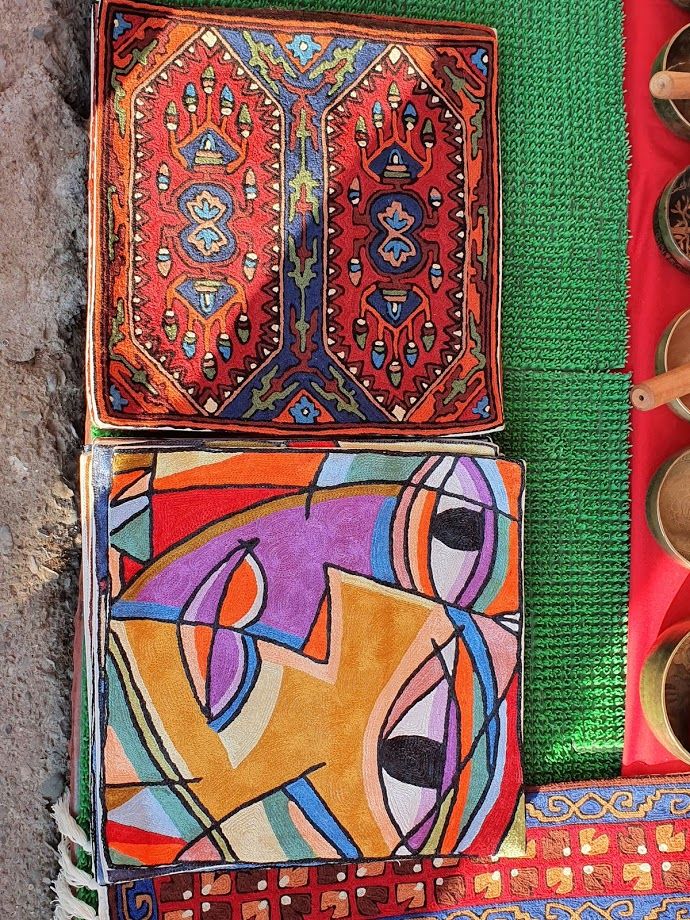 The things that attracted me the most were Tibetan Singing Bowls. These bowls are made up of metals, and they produce beautiful melodies on rubbing them with wooden sticks in a certain way. They're specifically used for meditation, but you can use it in musical domains too. They come in various sizes and also come with engravings, so you can also use them as decorative pieces. Shopping Tip: Be sure to buy an authentic bowl, because the science that goes behind making them with a particular metal and of a particular style gives them the frequency and sound they have.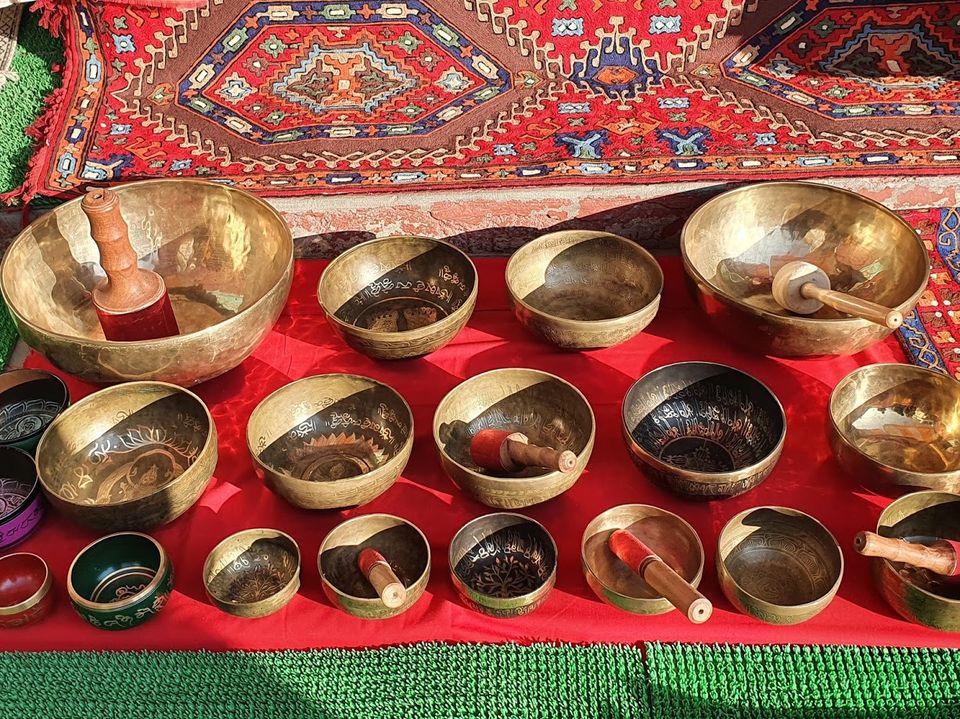 While roaming in the market, we entered an English Bakery since the pastries over there looked tasty. I had the Chocolate Mousse Cake which was yum! I don't remember the name of the place, but definitely visit it if you can spot it through the pictures.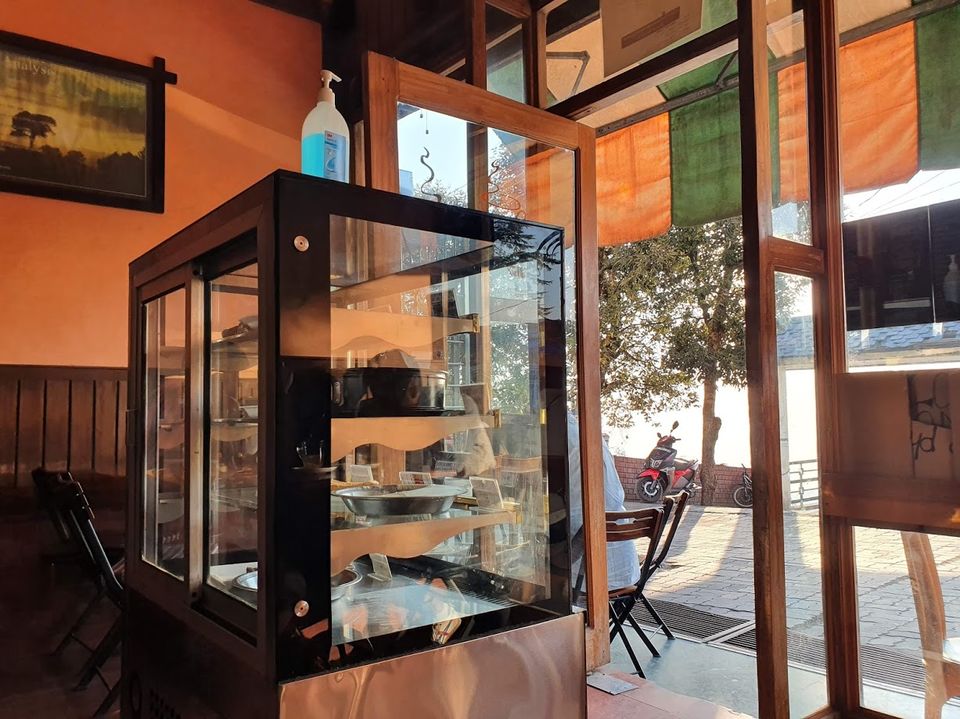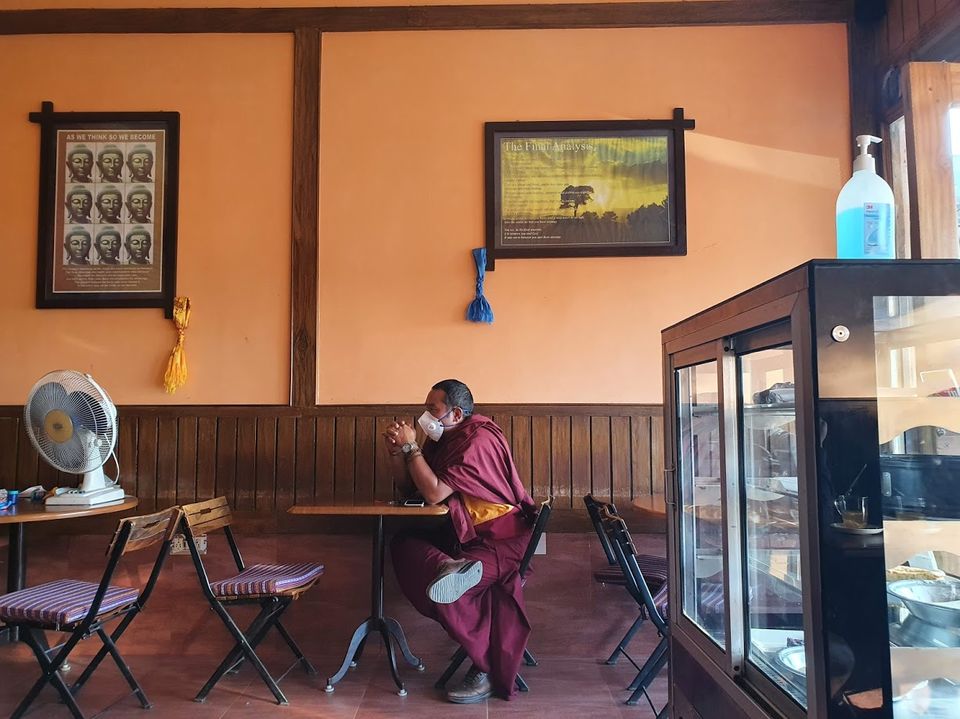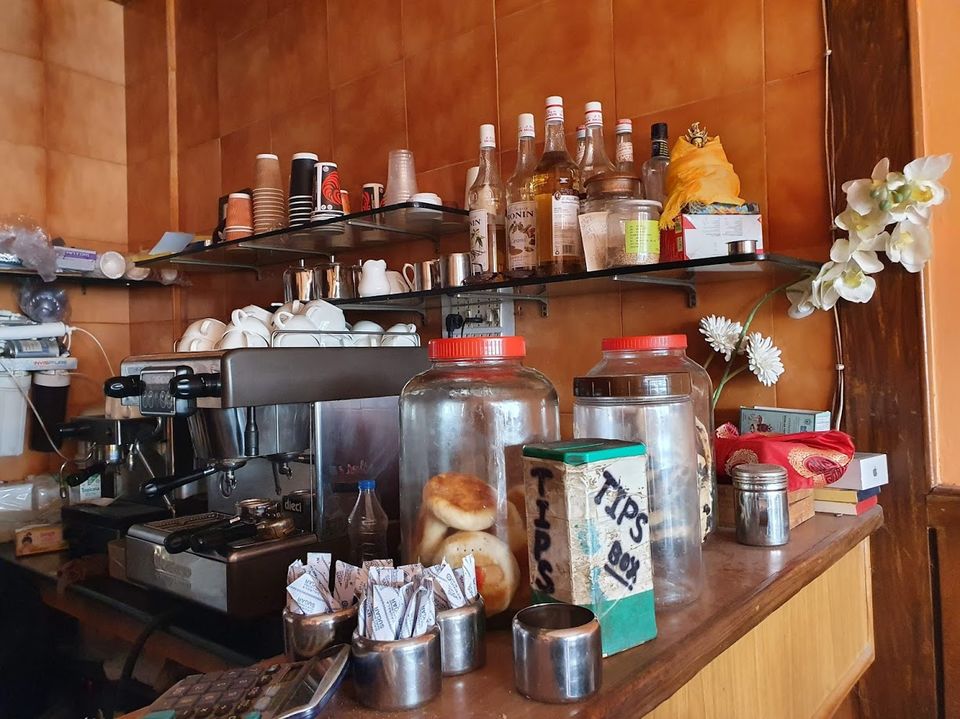 After our market spree, we bid adieu to Mcleod. We took a sharing taxi till the Dharamshala Bus stand. From there, we took a bus to Chandigarh. On the way we had bhajiyas and bread pakoras. It took us about 7-8 hrs, and we reached Chandigarh at about 9 pm. I tend to become sleepy on road trips, so I was sleeping during most of the journey. During the times I was awake, I saw how the landscape changed from the curves on the mountains to the fields in the plains.
Musings
It's weird how you can experience so many flavors in such a subtle dish. In the first few bites, the dish seems bland. You've never tasted anything like this, and your taste buds starts tricking you into believing you can't enjoy something this unfamiliar. But if you stick through that phase, slowly slowly the taste starts sinking in. You can now enjoy the feel of every flavor that the dish consists of, even if it has just a few of them. I think even the experience of change in our life unfolds like this. You make an image in your head about how the new place would be like, how the new neighborhood kid would be a geek, how your parents would react on your new proposal. But if you gather the guts and actually live through the moment, actually observe the change with your purest heart, sooner or later, you'll realize change is not that bad after-all. Maybe we still love the previous city more than this one, but nature has given us this experience for a reason. And in fact, experiences are all what we have.
This is an article in my series 'Workation 2020', which is a 16-Day post-lockdown trip to Himachal. Follow me to live the whole experience along. Check out the posts and story highlights of this trip on Instagram at my handle @divyagolyan!