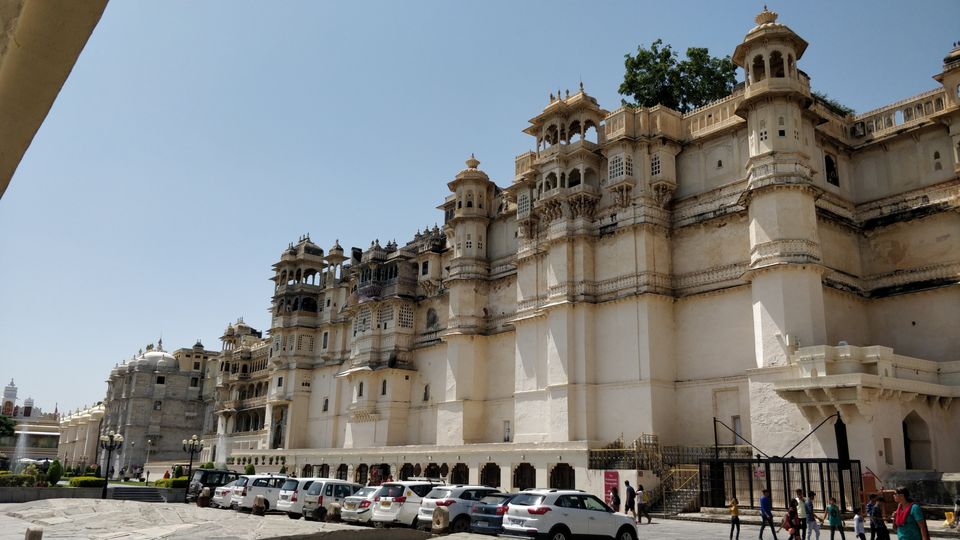 City Palace , is a huge palace complex situated in the city of Udaipur,Rajasthan.It was in  nearly 400 years, with contributions from several rulers of the Mewar     dynasty. Its construction began in 1553, started by Maharaja  Udai Singh || of the Sisodia Rajput family as he shifted his capital from the erstwhile Chittororgarh. The palace is located on the east bank of Lake pichola and has several palaces built within its complex.
This place requires a ticket of around 100 rupees for Indian and for foreigner it requires 300 rupees ,you can even get audio tour but you need to pay for it.
Best this about this place is that you will get a panoramic view of the city from this place at one glance and the architecture of this palace is so amazing .
PS:There is a very beaitiful and expensive restaurant in this palace if you want to go you can but I will say it's waste of money. There are small shops surrounding the whole palace .