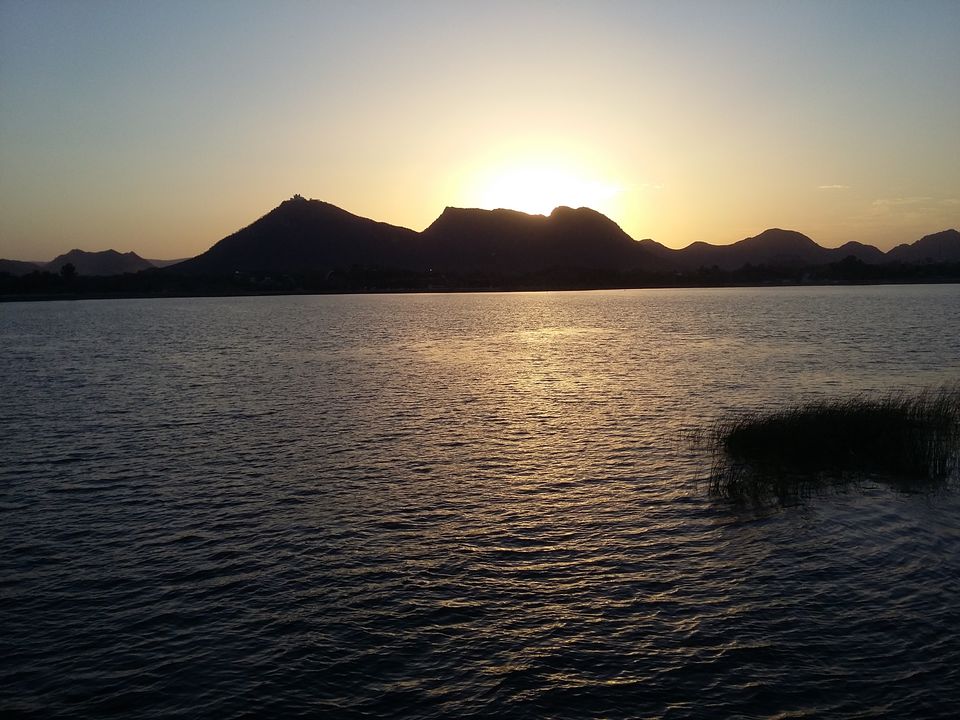 Udaipur, the mini Kashmir of Rajasthan, as called by some, is land of bewitching scenes surrounded by Aravalli Range and marvellous lakes.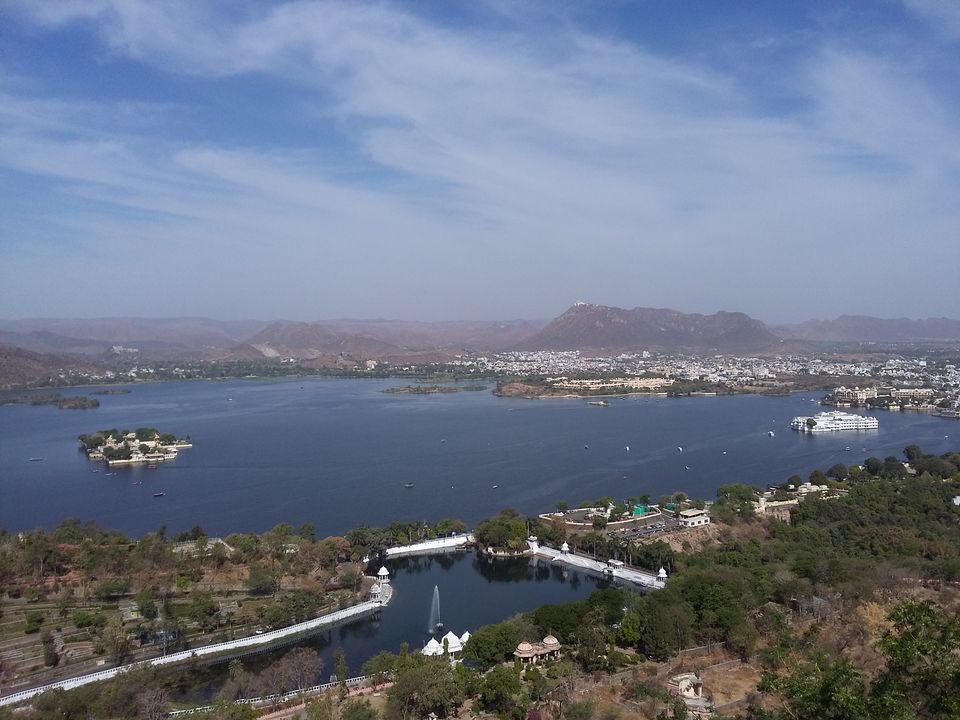 Udaipur is a city which can be enjoyed by all, be it newly wedlocked couples or a family looking for weekend getaway but I won't suggest this place to souls craving for adrenaline rush. There might not be anything very fancy about this place but still this place will enchant you with its charm.
We started our journey from Delhi with a evening private bus which started from Old Fatehpuri and reached Udaipur at around 7 in the morning. It was way early than our check-in time and I was aware that Saheliyon ki Bari, a picturesque garden of Udaipur with great historic value, was 5 minutes away from our bus stop.
Approximately 6 hours drive from Jaipur and 5 hours from Ahmedabad, is also well connected by Air and Rail. Though Udaipur has called me several time to witness its charms, I am sharing my most memorable trip to "The City of Lakes".
After a visit to this garden we checked in at hotel - Aravali Tent Resort, which was very close to City Palace of Udaipur and Vintage & Classic Car Museum. The hotel had very spacious tent styled rooms with a small garden in the centre and I guess was the only pet friendly hotel in the city. We moved to Karni Mata temple where you need to buy tickets for 80 Rs per head for the ropeway which takes you the temple above a nice view of lush greenery. I have always preferred post-monsoon or winter season to visit Udaipur as all the lakes are topped up with water and one can enjoy the lush greenery everywhere around. You'll be welcomed by hordes of squirrels and butterflies at the temple. Also, you can get an astounding view of the city from the temple.
From the temple we started for Dudh Talai and then Lake Pichola. Lake Pichola is well known for some of the best hotels in the country which also includes the famed Taj Lake Palace and Jagmandir Island. You can enjoy a boat ride for a closer view of these magnificent structures.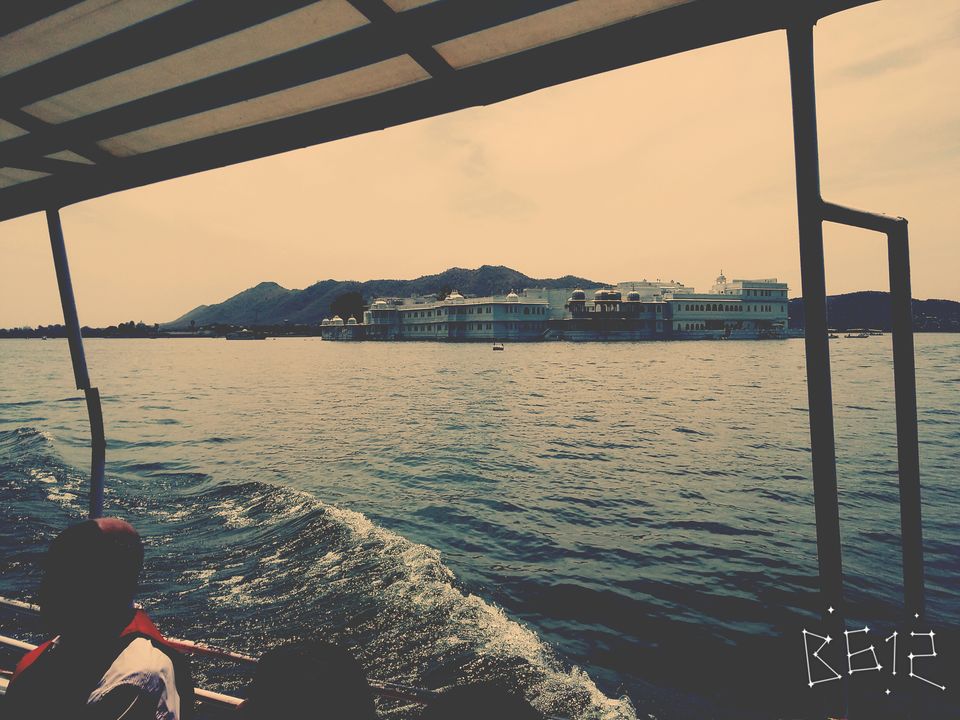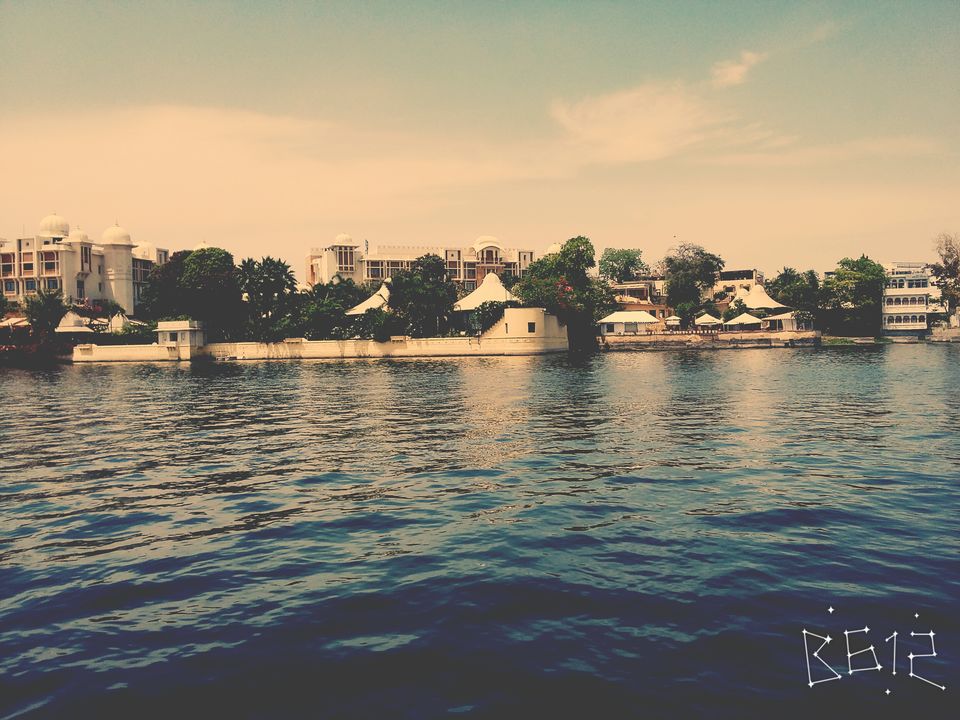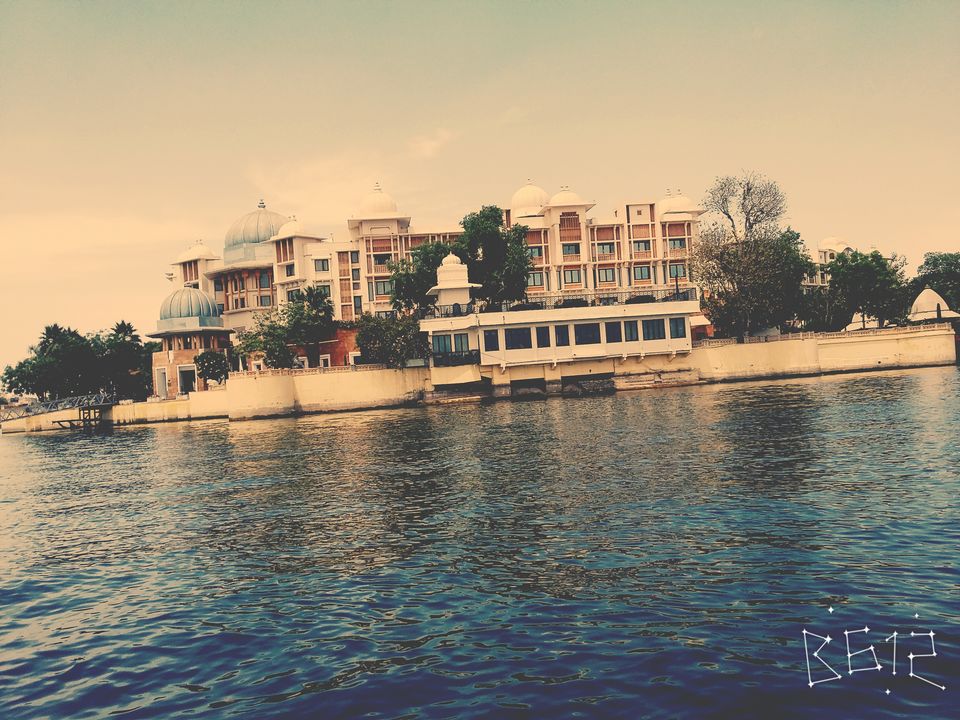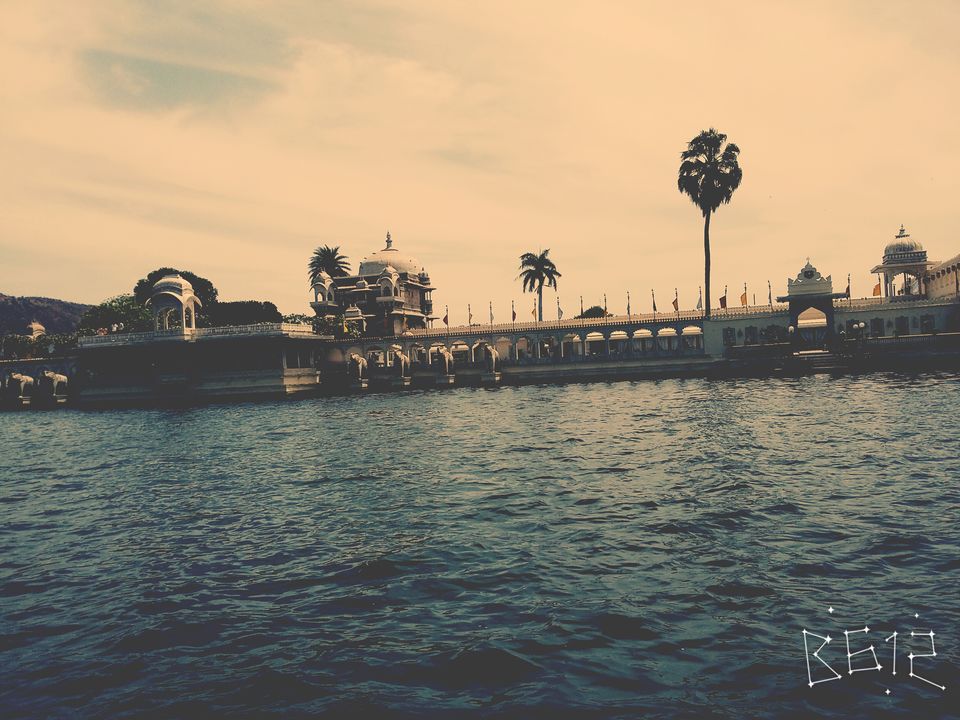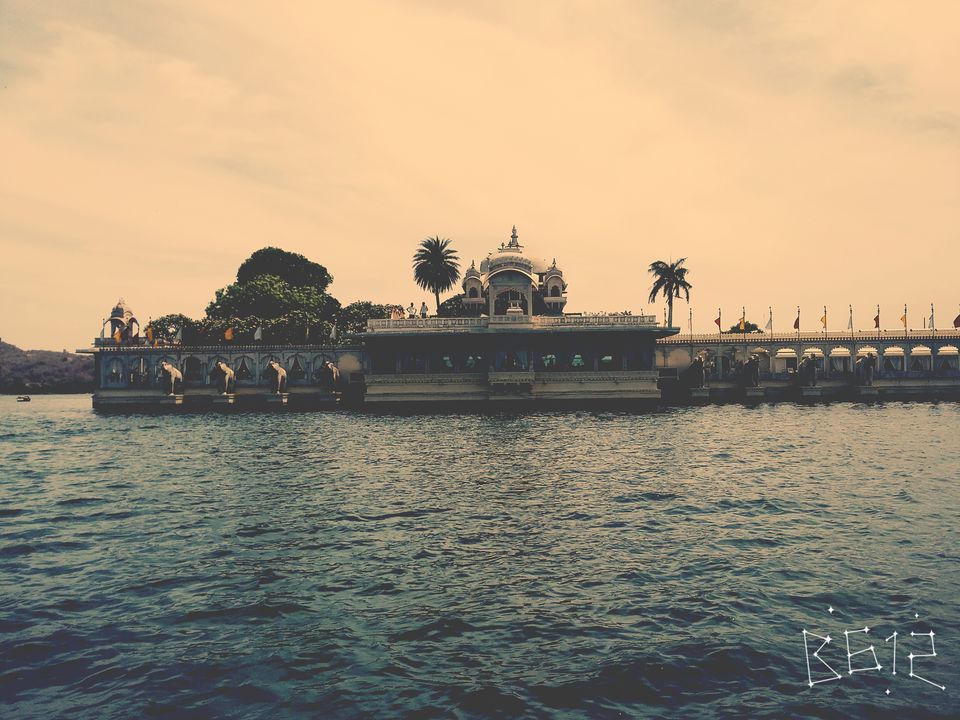 I have one personal mandate for every trip to Udaipur, at least one meal at old Natraj Restaurant. You can rest assured that you'll have a similar rule for yourself too. They serve unlimited delicious Rajasthani and Gujarati Thalis at unbelievable price of less than 200 INR.
Just like the mandate of lunch at old Natraj Restaurant, I also love to enjoy the sunset at the Nehru Park situated inside Fatehsagar Lake sipping a cup of coffee from the cafeteria inside. For people visiting first time to Rajasthan, you can also have a good time at camel ride, horse ride or elephant ride near the lake or even water scooter or motor boat ride at the lake. You need to take a ferry to get inside the park. You can stroll around or directly head for the cafeteria by crossing a small bridge for your evening tea and some refreshments and get an fascinating view of sunset and unwind your stress from your slaving life. The water is clear and turquoise in colour and you'll see the sun rays bouncing above it as the sun just glides away behind the mountains and you can still feel the aroma from last sip of your cup of coffee.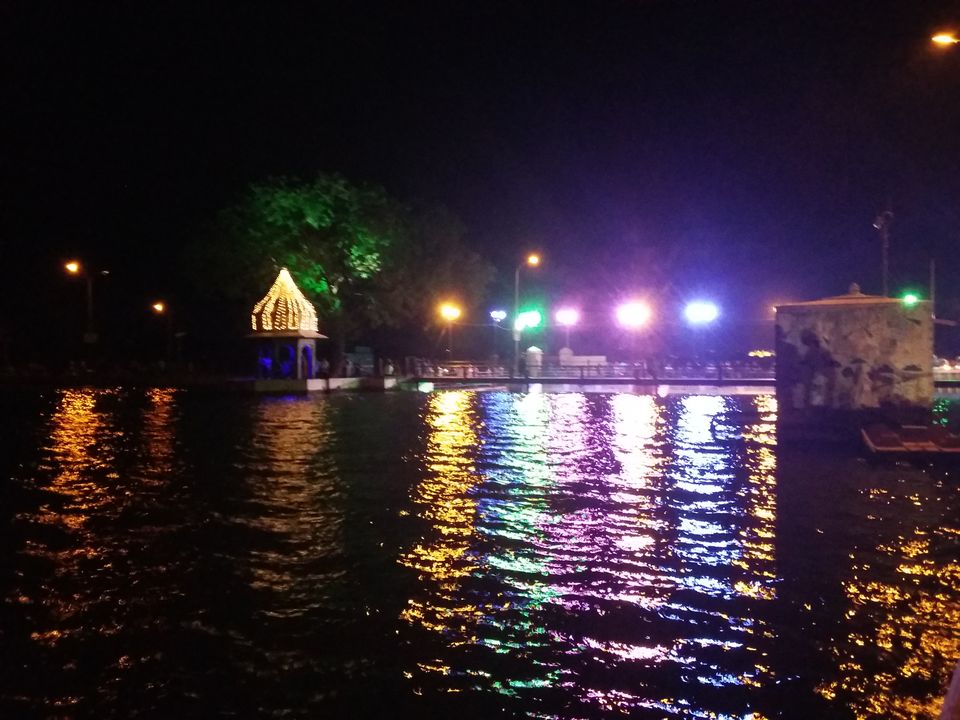 We decided to have Pao Bhaji and Vada Pao for our dinner from a stall nearby. You can find assortment of street food near the lake in the evening where city people usually come to have a good evening near the lake with their families.
We were exhausted from all the walking and headed to the hotel for a good night sleep. Instead of visiting City Palace or Vintage Car Museum, we planned to visit Maharana Pratap Museum at Haldighati in the morning which was 45Kms from our hotel. One can book a private cab/auto or can even find public transportation for visiting this place. Haldighati is famous for the battle which took place here in 1956 between Maharana Pratap Singh and Mughal Emperor Akbar at that time. During the visit to museum, they show a short movie about the battle and robotic explanation of scenarios during the battle. People also buy rose perfumes, rose syrup or even Gulkand as they have their own rose farm and they claim their products to be 100% natural.
After a visit to this valiant history of Maharana Pratap, we headed for our hotel for some rest and then in the evening we visited Sukhadia Circle, a famous recreational centre in Udaipur. There is nothing very fancy about this place, it just has a garden and a fountain in the middle of a road crossing but one can find ample of street food stalls and crowd of people rambling around.
Our return bus journey started from Celebration Mall so we visited that place slightly earlier than the scheduled departure time. Celebration Mall is unlike every usual mall we see in day to day but is an extraordinary monument like structure. Finally we heard the honking of a bus and a part of me just felt sad that our journey has come to an end but we'll have those indelible memories with us forever.