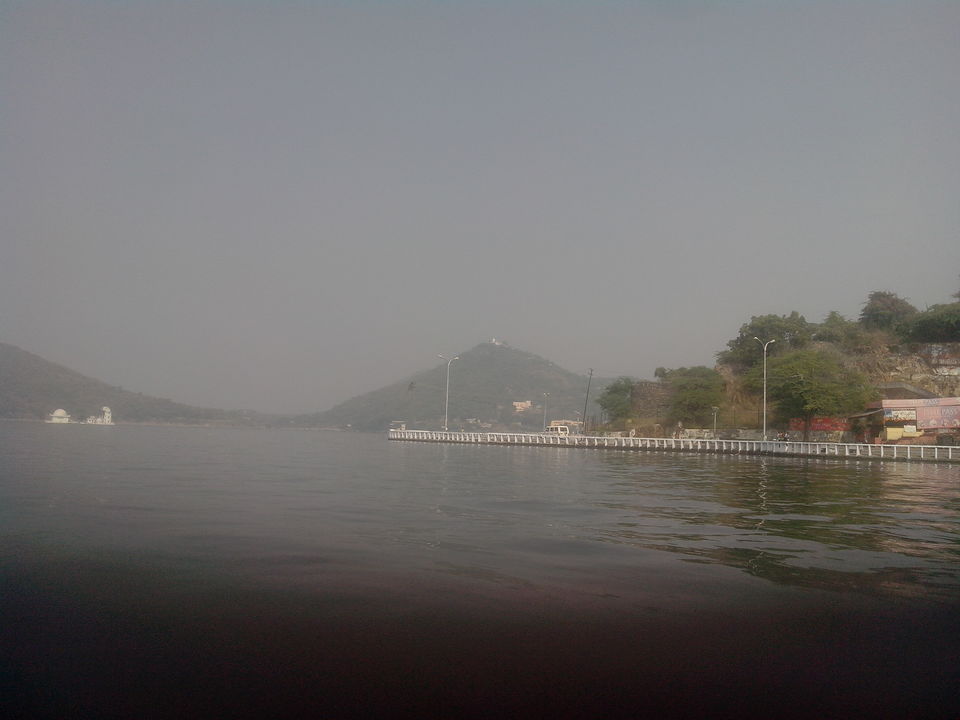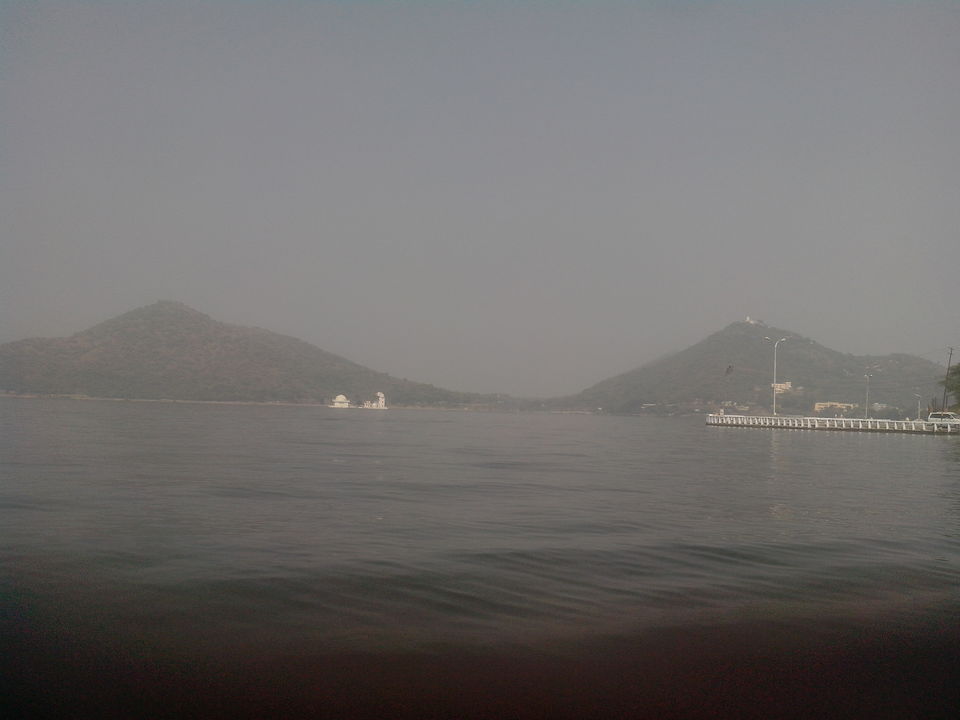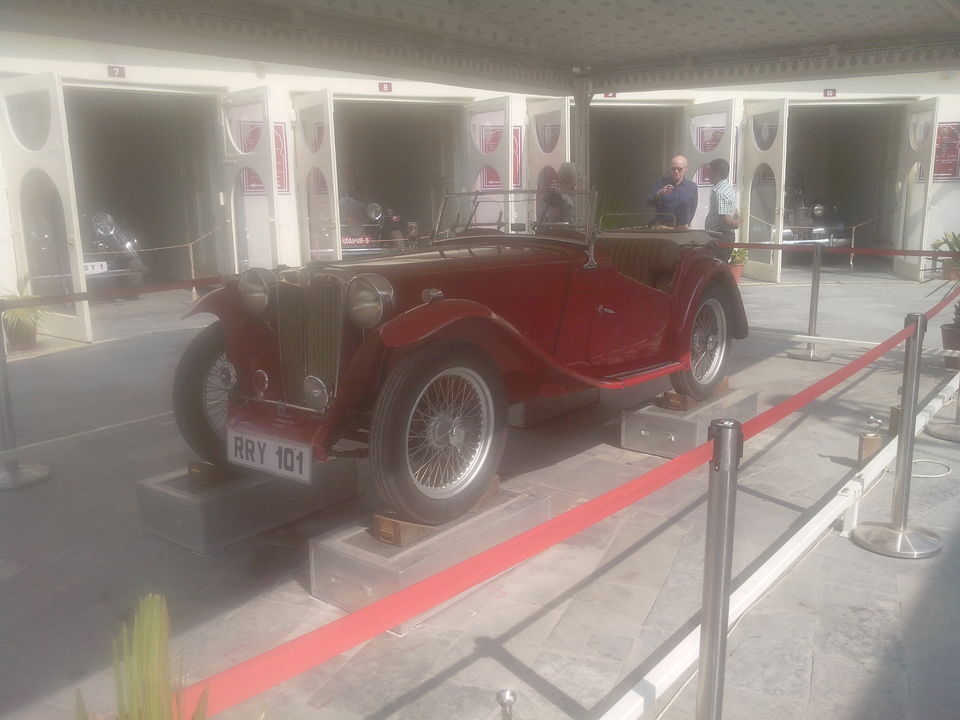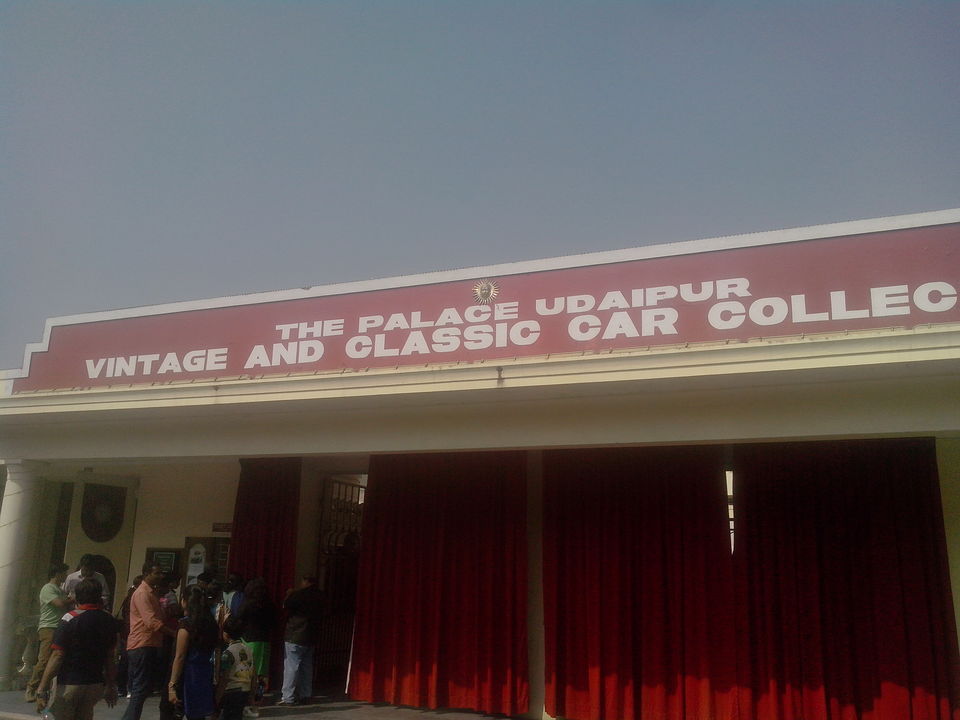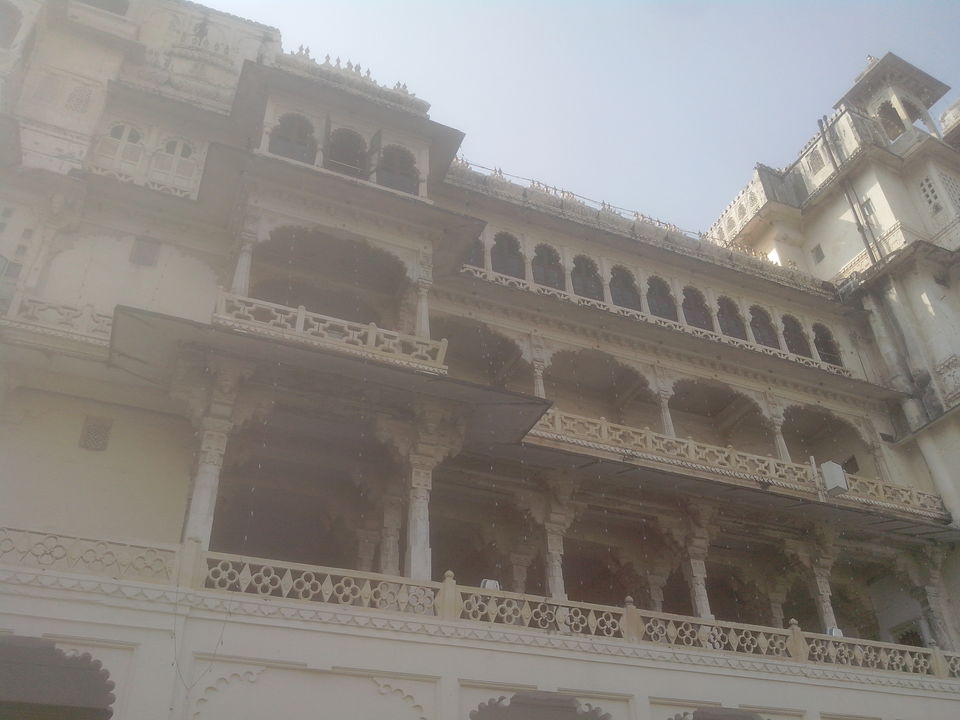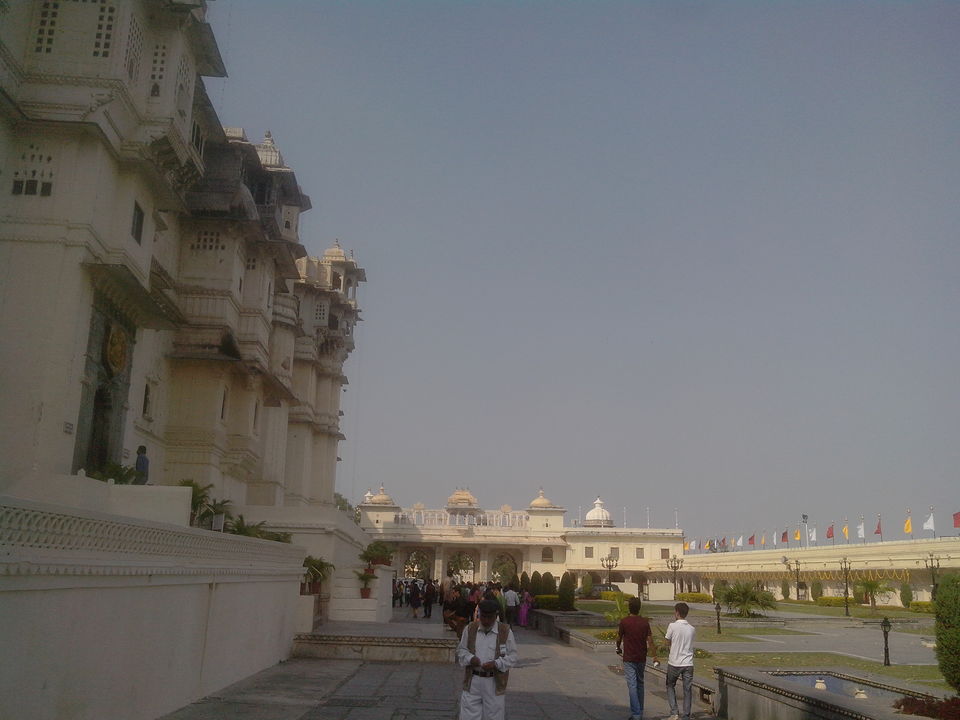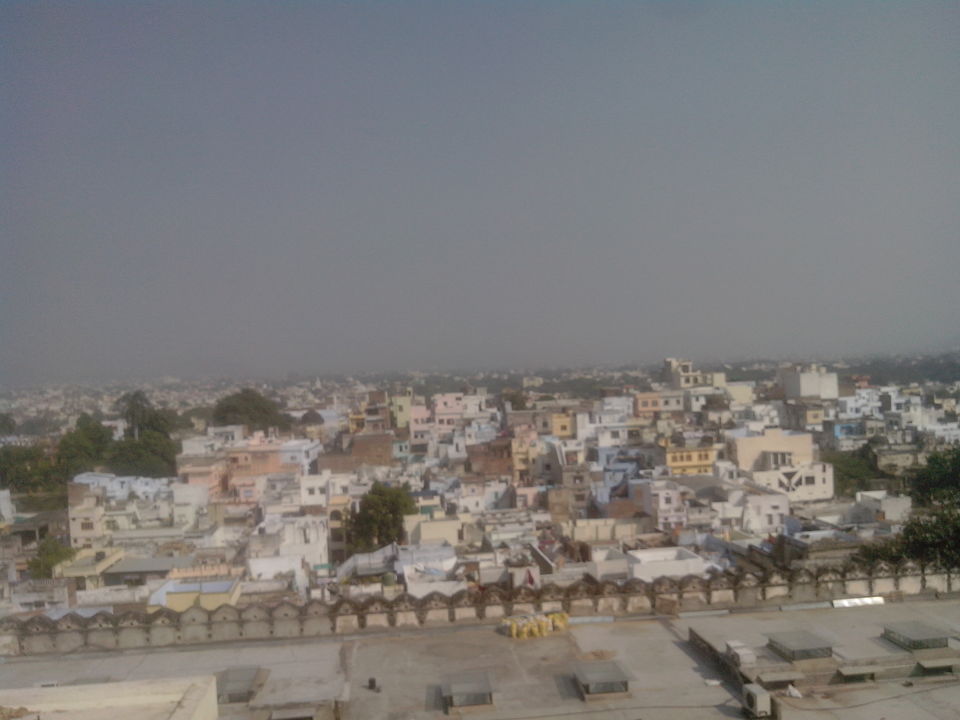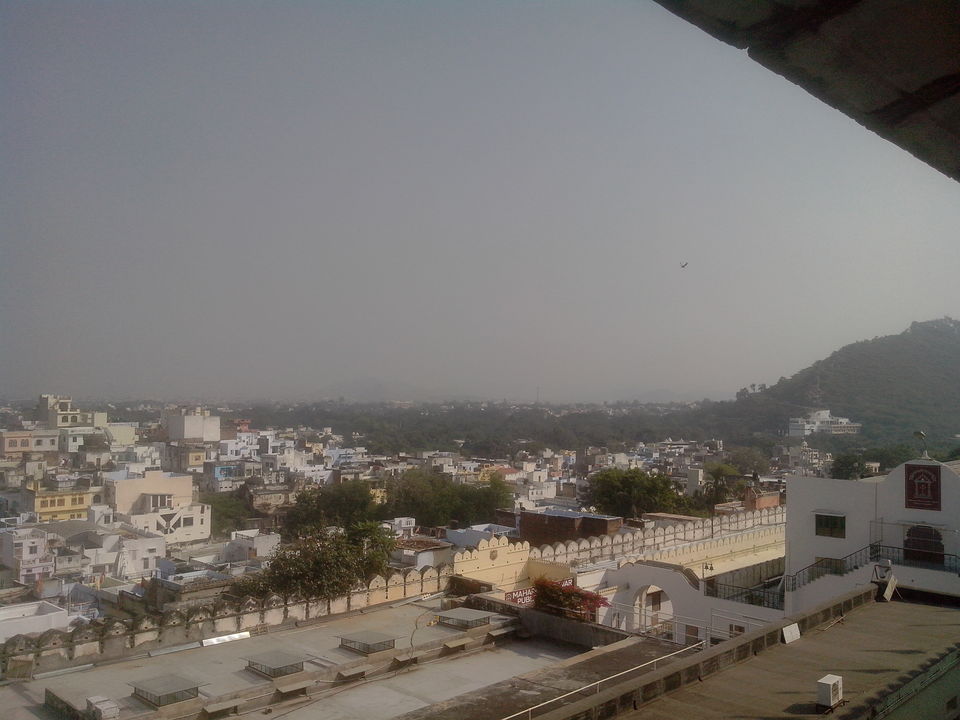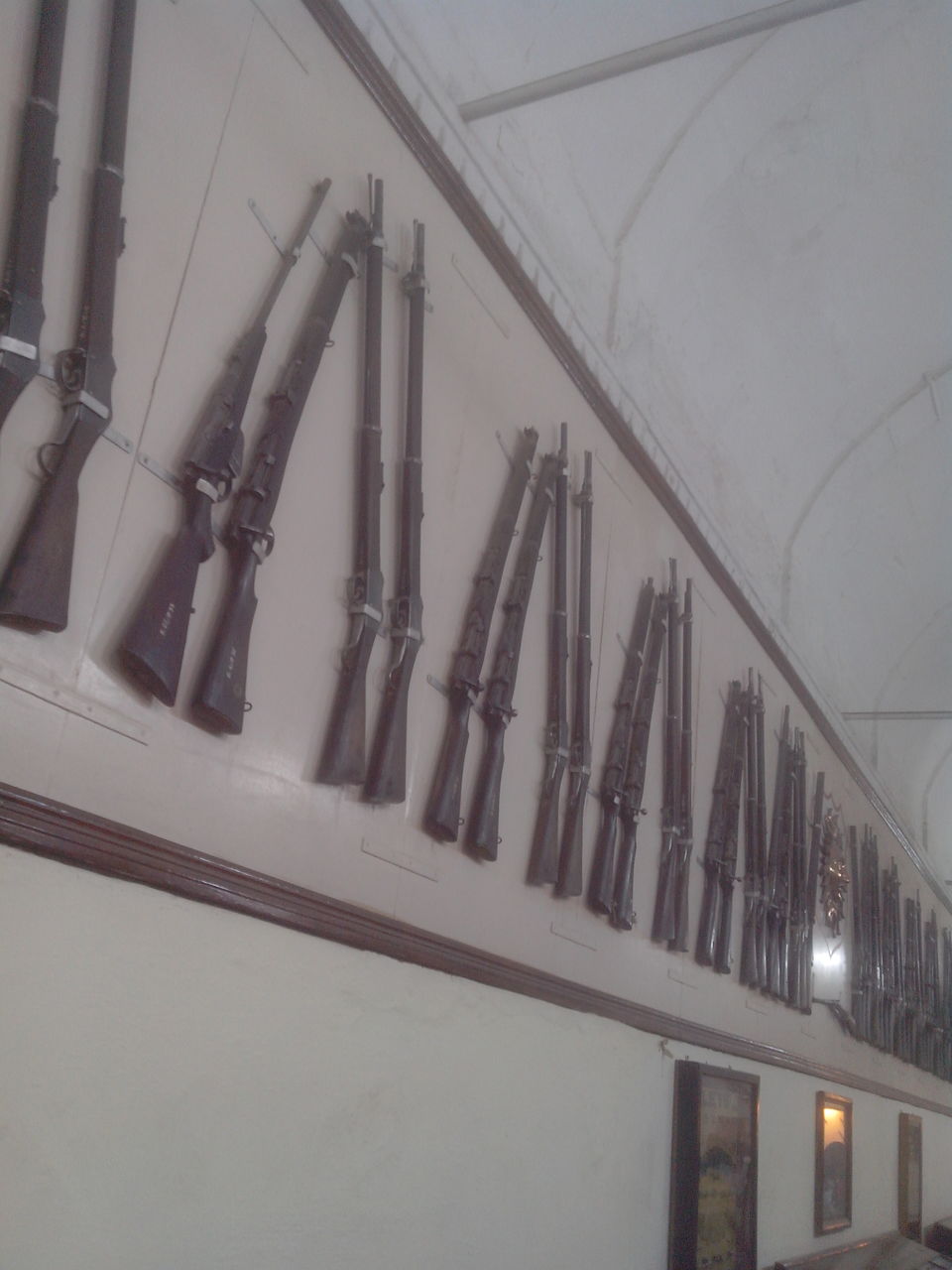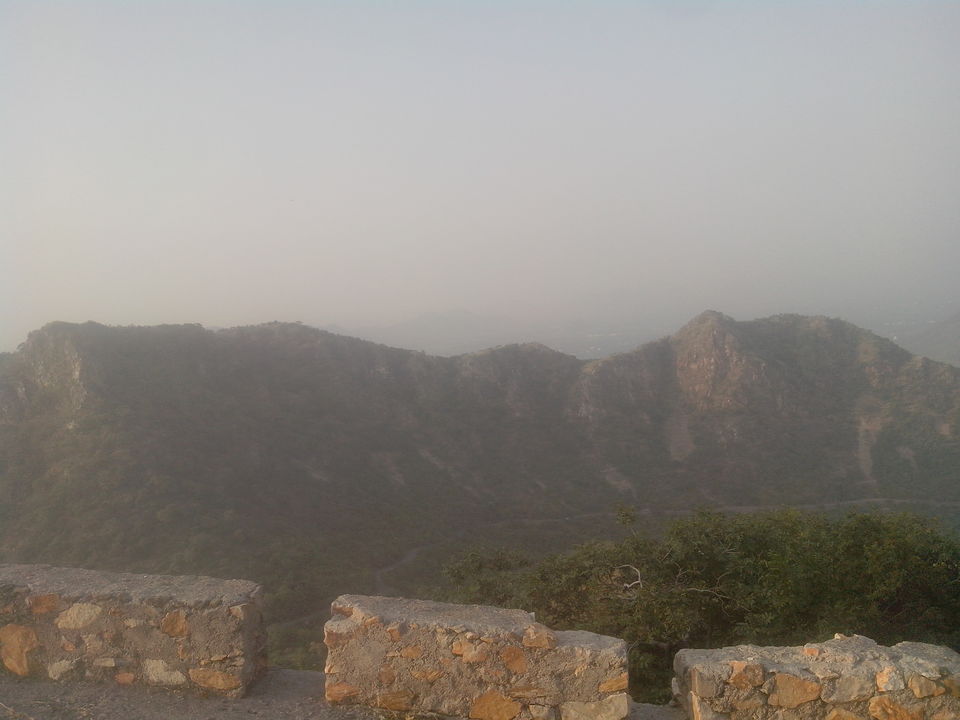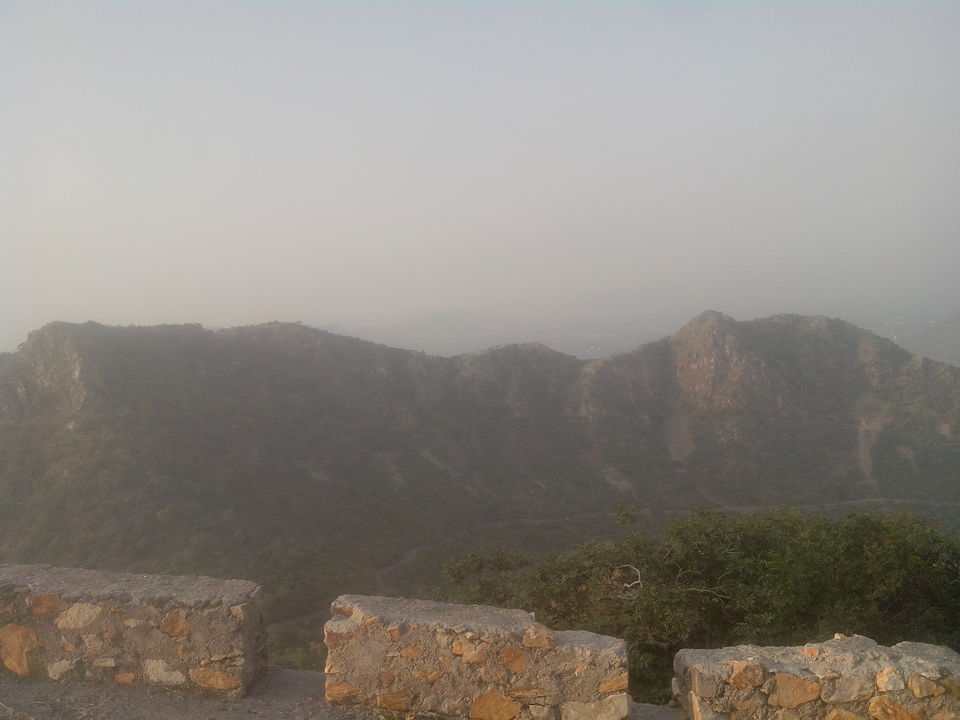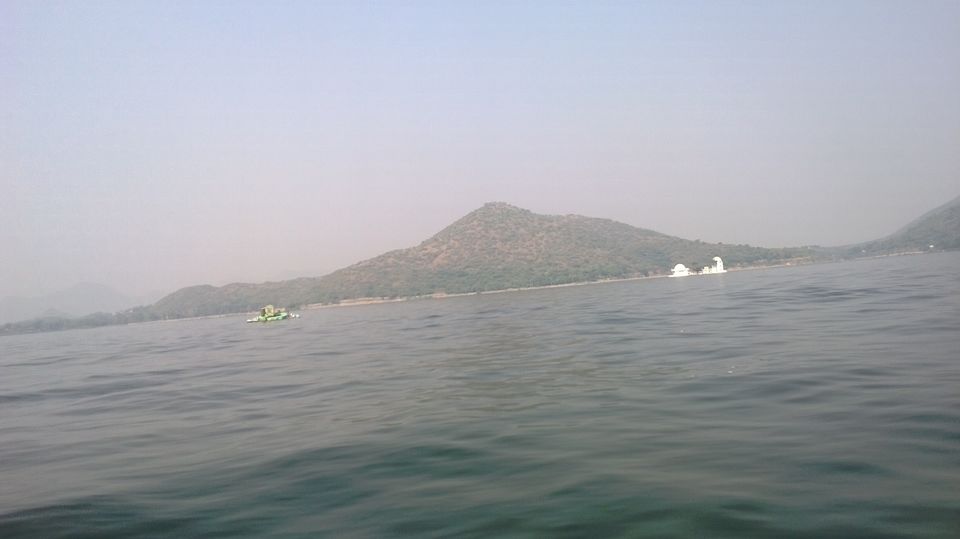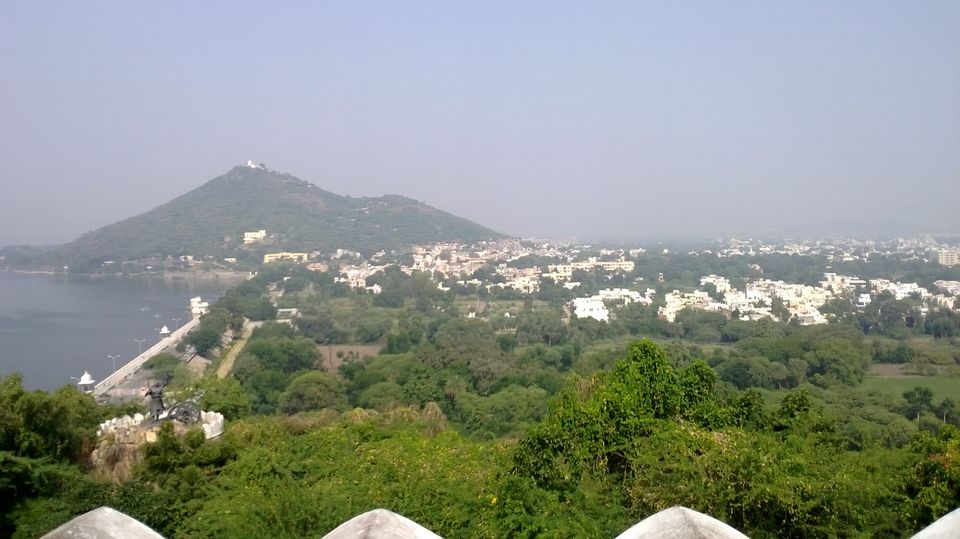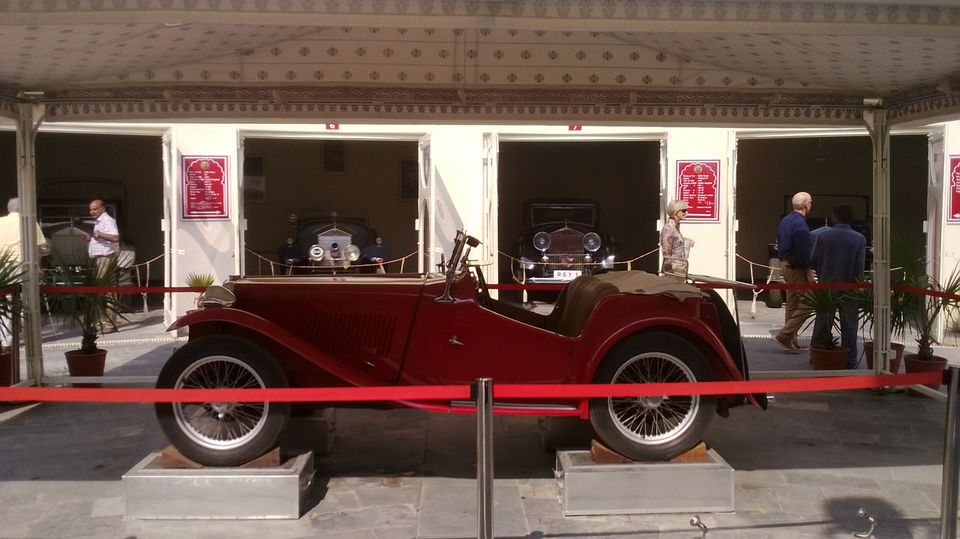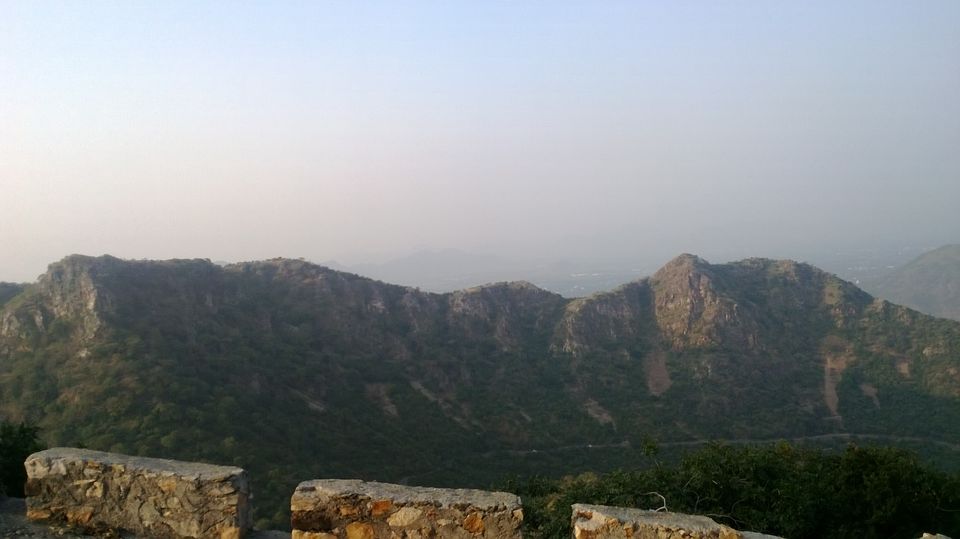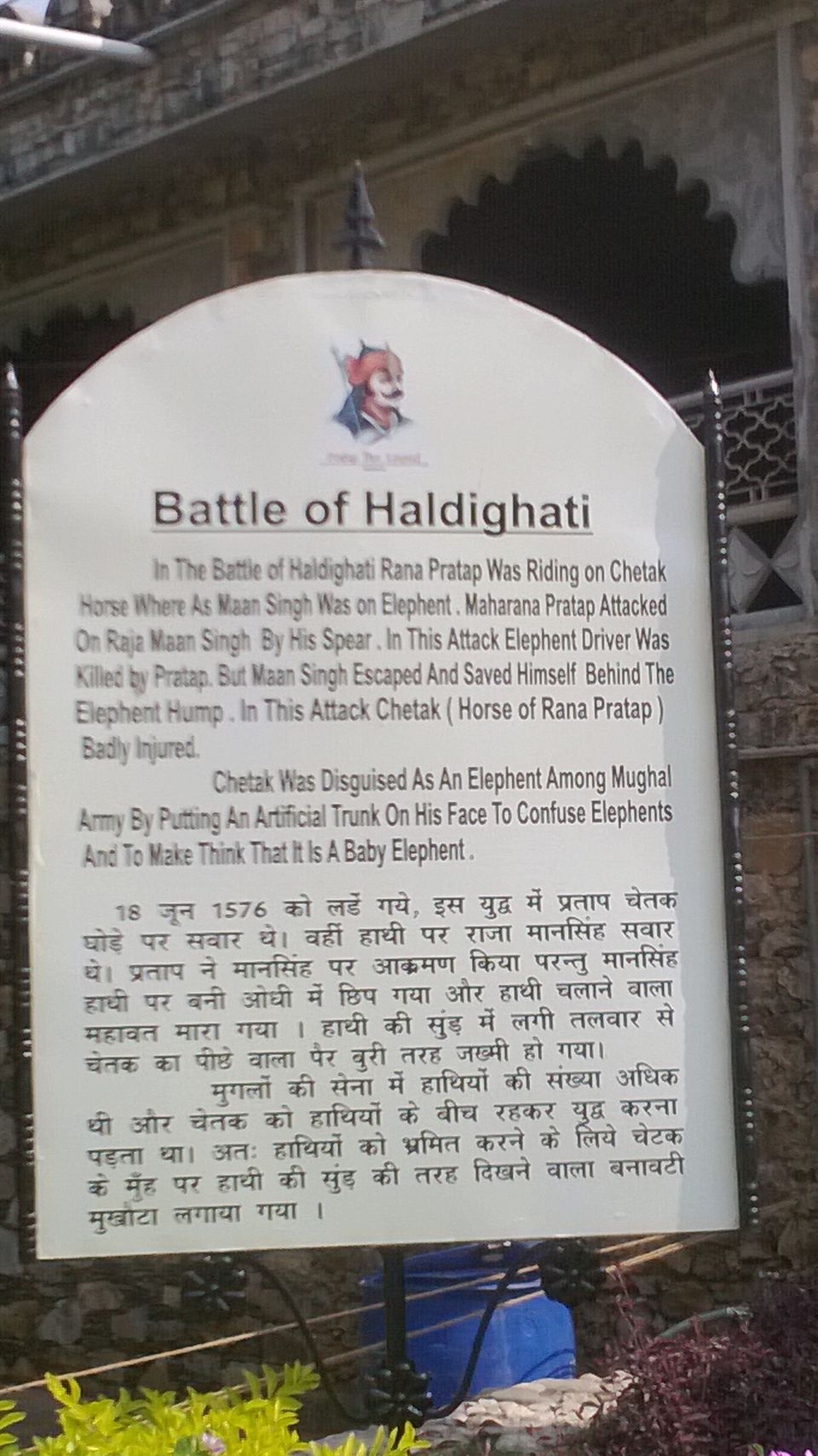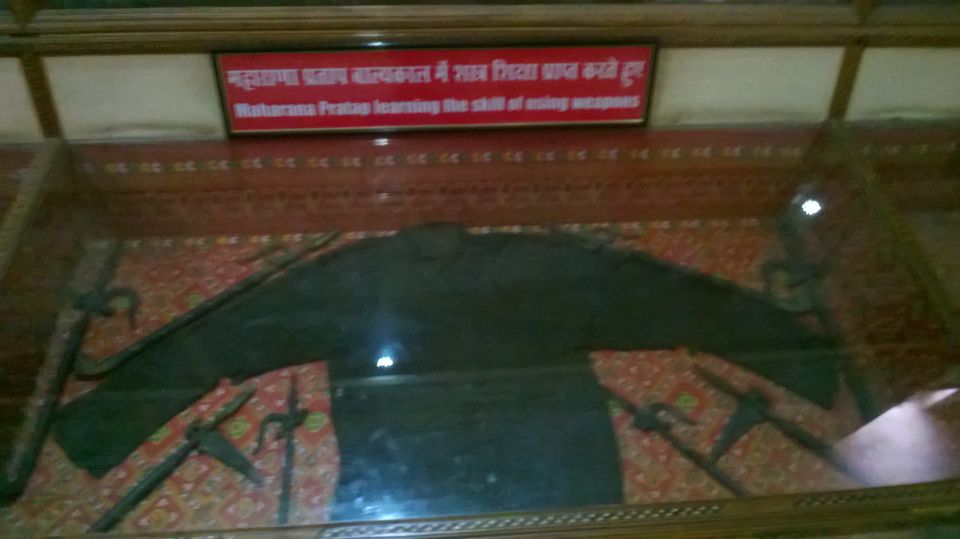 It took me more than a month to bring out this travel note. Past few days have not been easy for me as a writer; writing did not come naturally. Being myself was tough. I was, and I still am blocked with my book, reading about Spain, and the story is going nowhere. I went into what we call as 'writer's block', which is the reason I took so long to write about this trip. Blocks are not good for a writer like me, who works long hours and writes into midnight. This may not be the best of my works; I could not even find a better title for this travel note. Udaipur Diary sounds insipid, like a textbook chapter. I request readers to help the writer by suggesting a better title, doing this would remind you of school days when a fixed question in reading comprehension was 'suggest an alternative title for the story.'
This time it wasn't a lonely trip. Rahul WhatsApped me Diwali morning asking, 'kya plan hai aaj Ka?' I was too sleepyhead to answer at first. By the time I woke up, he called and asked if I was in for a trip. We agreed to decide the destination over lunch.
We had two options- Saputara, which is a tribal hill station in the south of Gujarat, and Udaipur. 'I want to go outside Gujarat, for obvious reasons.' I understood that it is tough to find poison in Gujarat during the festive season. So Udaipur it was. Tickets were booked soon after lunch, bags were packed by evening. The bus was due in one hour. The trip began with a cutting chai and wait for bus to arrive.
Rahul is the Relationship Manager for my clients, or, in other words; I am the operations guy for his clients. So we had a lot of business to talk about. After long business talks, finally the bus arrived.
Just as the bus took off, we saw Jhankaar Beats to kill time. I could clearly see that the film was boring Rahul to death, but then leaving a film halfway is never the solution. If it is nonsense, then nonsense has to be finished. Leaving nonsense halfway is more dangerous.
We reached Udaipur early morning. I was happy to be back in Rajasthan, I was back in the land of Gallantry after ten years. First time when I went to Rajasthan, I was three. For a long time, the only view of Rajasthan I carried in my photo memory was the dark well at Ajmer Dargah, the shrine of the 12th century Sufi Saint Khwaja Muinuddin Chishti. Then in 2003; I was again in Rajasthan when I left home to start a life, to start my bachelorhood in Kota. Then, I was a student, new to the world. This time, I came as a tourist.
Udaipur, like Bhopal; is known as the city of lakes, and obviously my first destination was the famous Fateh Sagar Lake.
Udaipur comes in the Mewar region of Rajasthan, and owes a large part of its rich history to Maharana Pratap. After about half an hour of boating in lake, we moved to the Maharana Pratap memorial, it includes a park with a statue of Maharana Pratap, atop the hill, it is visible from outside as well, and a museum that covers the entire pedigree of Mewar's ruling dynasty. The memorial is situated at the top of a hill, which makes for a perfect helicopter snap of the city.
While Rahul was suffering through Jhankaar Beats in bus, I was dreaming of renting an Enfield Bullet for the trip. But my dream broke down when I made enquires on Justdial, only to find that nowhere in Rajasthan could one find a two wheeler rental system. Nevertheless, we hired an autorikshaw in the morning, the driver doubled as a tourist guide too. After Maharana Pratap memorial, he took us to a place that was once a garden meant for the Queen and her chaperones. If I was not travelling under a guide, I would've rather skipped visiting this place called saheliyon Ki baari. I won't recommend this place as a must visit on a trip to Udaipur. Such incidents make me think against hiring a guide. I at times prefer being my own guide on my trips, just like I am my own guide in my life.
We at once thought of giving up on our guide and moving around the city all by ourselves. But still we moved on. Then we went to the state tribal art museum. I was not much interested in that either. I sometimes wonder why I get so choosy on a trip. The answer that I find is because it is a trip that I engineered for myself. Everything should happen according to my choices, because it's my time. Those few hours are totally mine, no clients, no pains, no agonies, no friends, no enemies, nothing.
On second thought, I recall what Maria told me on my previous trip to Diu, 'Let life flow'. Now that too, makes sense. I decided to go through the museum at once. To my surprise, the museum tour ended with a puppet show. Puppetry is one of those numerous art forms that have died, rather have been killed by technology in the twentieth century. You rarely get to see it these days. So this was one good thing that happened to us on this trip, Rahul had seen it in the past, for me it was a first time experience.
My next halt in Udaipur was the Vintage Car Museum at the Palace. This, without doubt, was treat of the trip; the piece de resistance. The Maharaja of Udaipur was very fond of cars. In the later years, as the cars grew old, the Maharaja let them out for public display. It was amazing to see half a dozen Rolls Royce and Mercedes lined up. I just didn't feel like leaving at all. The museum premises also included a small pub with an impressive collection to choose your poison from. Happy hours were on. I was tempted, but I knew I had to wait till evening, no matter whether the hours were happy or sad.
We didn't want to, but we still moved out of the vintage car museum, I can't say about Rahul but I certainly lost a piece of my heart to those scores of mechanical beauties. It is not every day that you are surrounded with half a dozen Rolls Royce and Morris, and Mercedes, Cadillac, etc.
Our next move was to the historic and majestic City Palace. The City Palace is built adjacent to one of the two prominent lakes in this city of lakes. This has been the residence of the royal family over the centuries. The grandeur of the palace makes it a 'must not miss' landmark. It took us two hours to finish the tour.
By the time the tour ended, we were tired and hungry. Our guide took us to a nearby Mughlai eatery. 'I think we'll take some rest now, get drunk in the evening and plan for tomorrow, what say?' Rahul asked as he handed over a plate of biryani to me. It was still sunny outside. I did not want to go to hotel and sleep. After a pregnant pause, I looked at Rahul, 'how about Sajjangarh today?' I knew Rahul was tired, I knew he could refuse, but then he might as well have refused to Jhankaar Beats, but he didn't.
I was determined to move to Sajjangarh fort. It is a sunset treat, situated atop a hill 12 kms away from the city. I could see Rahul wanted to sleep; we slept just for three hours after hotel check in. We hardly had three hours of sleep after hotel check in. My animal-like instinct made me roam even more. But Rahul needed to sleep. I thought I should rather give him an option. 'You look tired, why don't you catch some sleep at hotel while I go to Sajjangarh?' Contrary to what I expected, he was in. 'Nai nai. Tujhe chalna hai toh bilkul chalenge.' I was impressed. He is one man to travel with. We were off to our last destination for day one.
Sajjangarh Palace is the place for an early morning or a 'just in time' twilight visit. Sunrise and sunset are a delight to watch from the hill. It gives you an entire landscape view of the city which covers two major water bodies and numerous buildings. That over-the-top view, in a way; made me feel better about myself. It made me realize that the world down there, where I live is so small. All my problems lie in the world down there. As time progresses, all our wraths and grievances towards life lose significance, or are replaced by new ones.
We returned to our base camp for the evening. 'Kya piyega?' Rahul asked as I got up at around seven in evening after a quick nap, which I badly needed after a tiring day. 'Whisky' I murmured, still in the process of waking up. 'Blenders Pride?' he asked. I smiled, now fully awake.
Night progressed with liquor and TV, TV that included Rajasthan elections that are due in December, Bigg Boss, sex scandal of a Godman, and Sachin's retirement.
Next morning, we took a tourist bus to the outskirts of Udaipur. It started with a place called Srinathji, known for Lord Krishna's temple.
Most important destination of day two was the Haldighati museum, which was built on the historic site of Haldighati where the ferocious battle was fought, between the two bravest clans in India's medieval history- Mughals and Rajputs.
The battle was fought between the armies of the erstwhile Mewar state and the mighty Mughal Empire. And this is exactly how schoolbooks have put it. However, a tour of the Haldighati museum breaks many such misconceptions. Contrary to general belief, the battle was not between two communities, it was not a battle between the Hindu Rajputs and Muslim Mughals, because the Mughal Army was led by a Rajput Prince, Mansingh of Amber. On the other hand, the Rajput army was led by an Afghan nobleman. It was a war between independence and slavery.
Akbar wanted the Indian Subcontinent to be united for the well being of people and free trade. Maharana Pratap wanted to live free and not under rules set by others. In a way they were both right. And so goes the old saying, 'war does not decide who is right, it just decides who is left.' And rightly so, the battle ended undecided. There was no clear winner in the battle. The battle ended with Maharana Pratap living in exile till death and Akbar letting go.
An hour long tour of the museum unveiled the entire history of the Mewar state, including a poorly edited documentary of the battle. The museum was developed as a complete picnic outing. It had shops selling Rajasthan handicraft, and a food court in the vicinity.
Talking of food court, a Rajasthan safari is not over without a good meal of dal baati. Dal baati is my favorite vegetarian food, it is one of the things that make me feel connected with the soil of Rajasthan (other such things include my king size moustache). I treated myself to dal baati churma, while Rahul had his regular north Indian meal.
We killed time clicking photos around the museum while other members of our group returned to the bus. Thanks to Rahul for a wonderful profile picture.
Our bus moved for the next destination. Our driver, Sharmaji, who was also our tourist guide for day two, was a funny man. The way he guided was more of a stand-up comedy act. I thought funny tourist guides existed only in films. Needless to say, nobody took him seriously.
We moved to our next destination, another temple of Srinathji. It was another 30 odd kms from Haldighati. This temple of Lord Krishna was built in the heart of a typical Indian small town. The temple was closed, as it was open till late for past two days due to Diwali. In my words, god worked overtime due to sudden seasonal increase in branch footfall. So he decided to take a day off. I did not mind it, but many of my co passengers were not happy. However, I enjoyed the walk into the bazaar. It had street food, tea being served in earthen cups, spicy stuff all around, some fancy feminine items on sale; it was a typical Indian bazaar. But one thing added to the class of it. Numerous stalls were selling swords and daggers and other such arms out in open. It is illegal to sell them out in the open, but then I thought there are many things that are illegal, and happen more often. The stalls carried all sorts of swords, Swiss knives, daggers and other such instruments use for surgery (outside the operation theatre).
Rahul and I returned to our bus, we had to wait for another one hour before leaving, because an elderly couple got so much involved in street shopping that they lost themselves. Half of the passengers went to look for them, and the rest half were too tired. Travelling does not tire me at all, but I decided to keep myself in the tired half. Since past some time, I have stopped looking for the lost ones. Call me selfish, but I'm called selfish anyways.
A few hours and one more temple later our bus reached where it started from Udaipur city. Contrary to my travel note about my trip to Diu, this trip was more about the landmarks in the city and less about my own self retrospection. This can be due to reasons more than one. Udaipur has a lot more to offer than Diu, so obviously there was a lot to be written. An opposite thought would be that no matter what all Udaipur has, it does not have the sea that Diu has. And sea makes me talk to myself, like it does to many of us. Moreover, in Diu and in Pondicherry I had a lot of time with myself, this time I had Rahul and many other fellow travellers with me.
As Rahul and I walked towards our hotel to pick up our luggage, I started developing that 'holiday over, school on' feeling. Sometimes I feel how nice it would be if life were a holiday. And every time I have this thought on me, it is immediately followed by the reverse philosophy that if entire life were a holiday, then holidays would be boring, and then people will go to work to take a break from the regular routine.
Holiday and work have to be one after the other like life and death. No matter how much I loved the city, there's always a goodbye, but goodbyes and never forever. Hasta la Vista Udaipur. I close with my favourite four lines, written by Robert Frost:
The woods are lovely, dark and deep;
But I have promises to keep;
And miles to go before I sleep;
And miles to go before I sleep.
Keep moving. That's life.
Frequent searches leading to this page:-
best family packages for udaipur, udaipur tour package for family, udaipur package trip for 4 nights, family suite in udaipur, top family tour packages udaipur