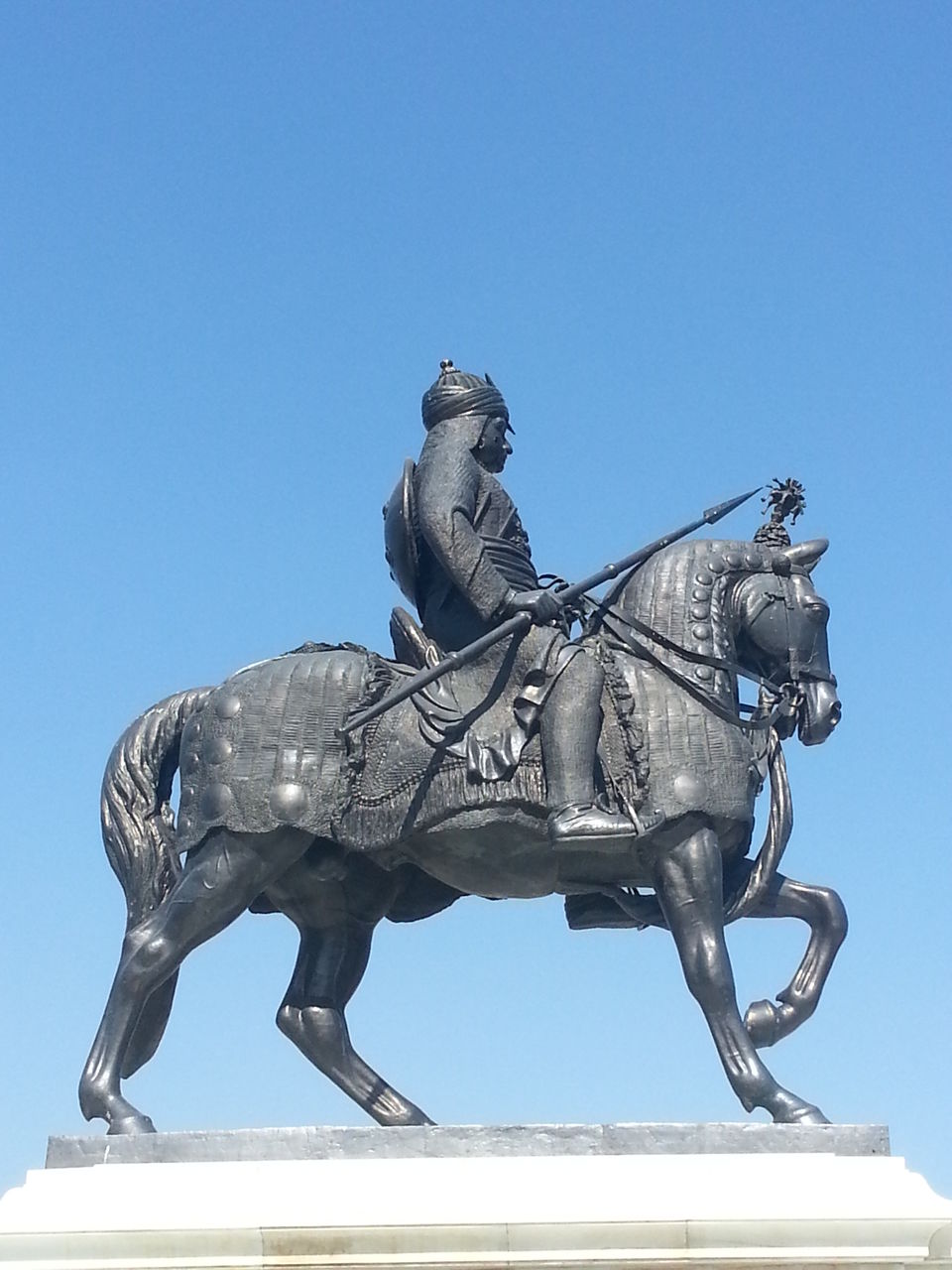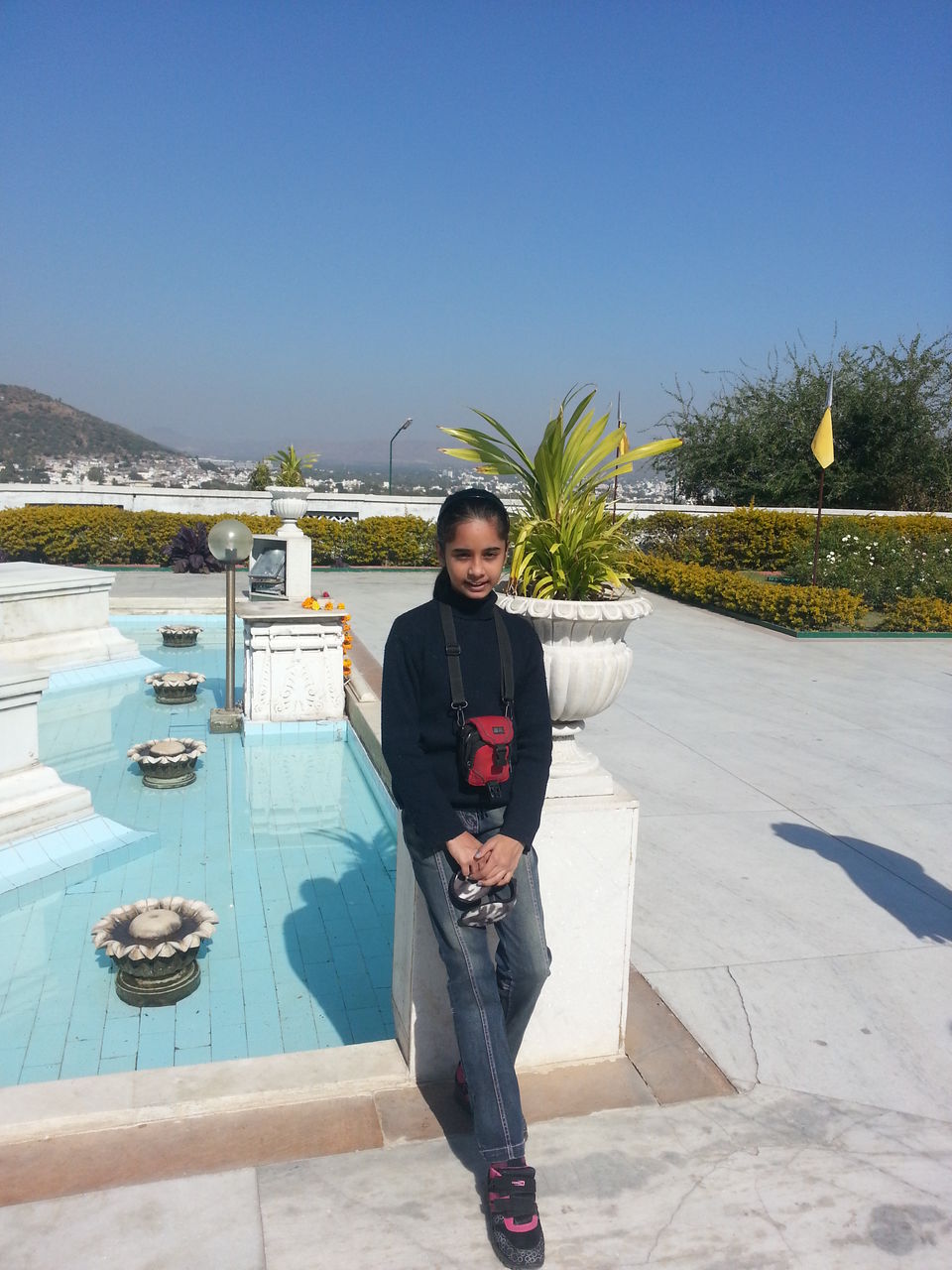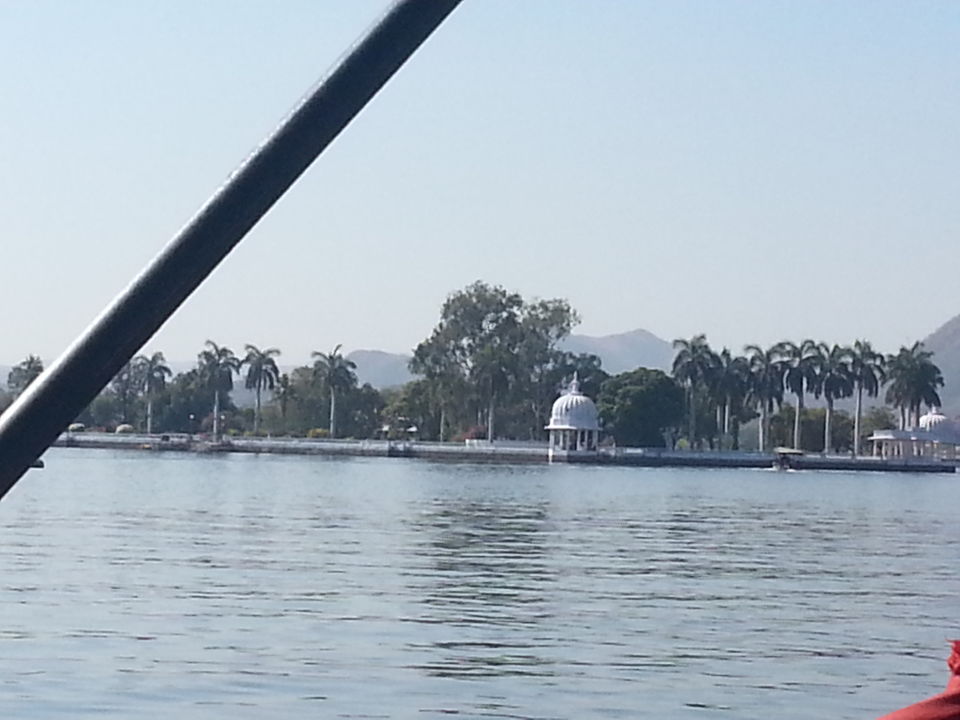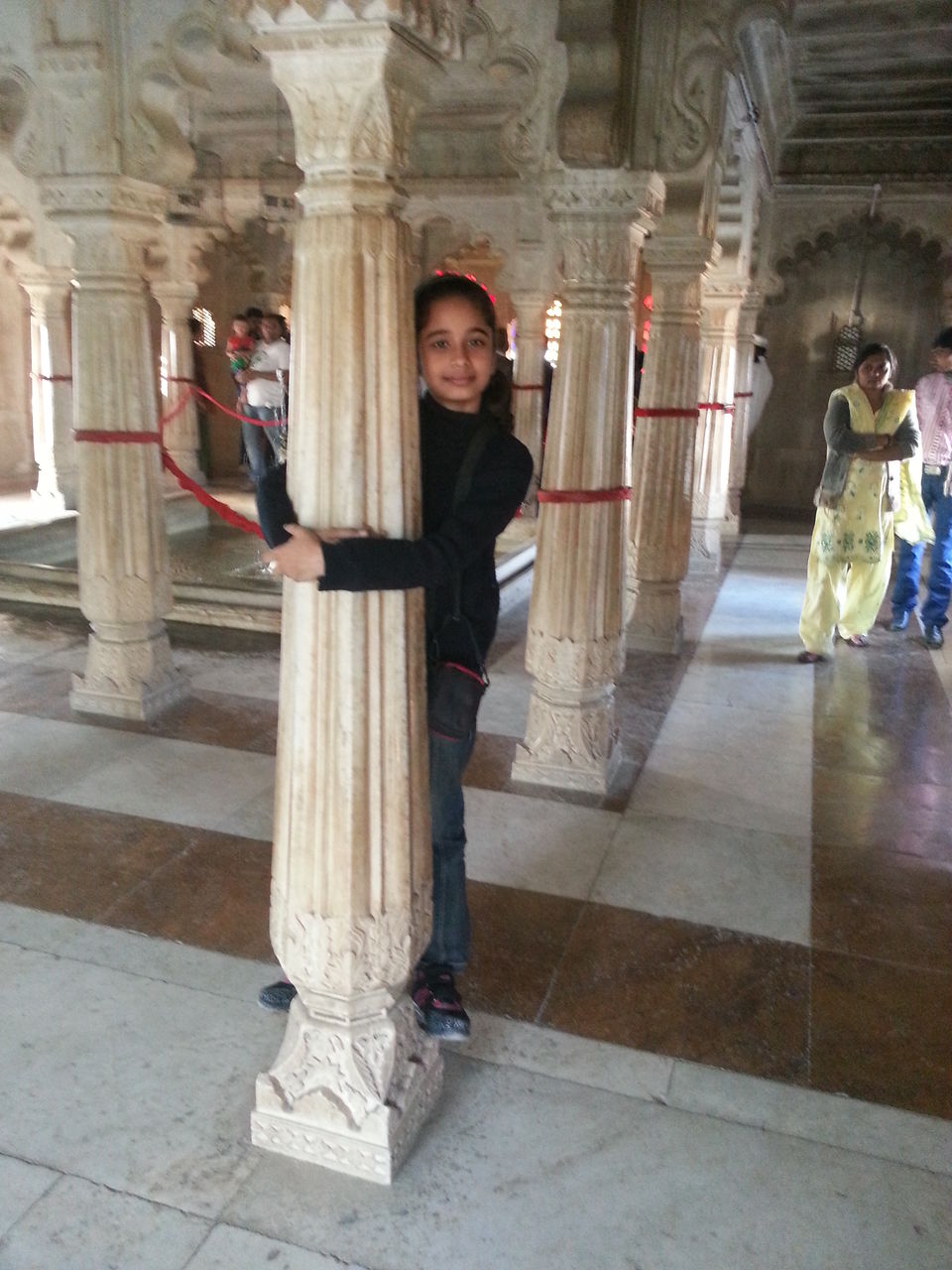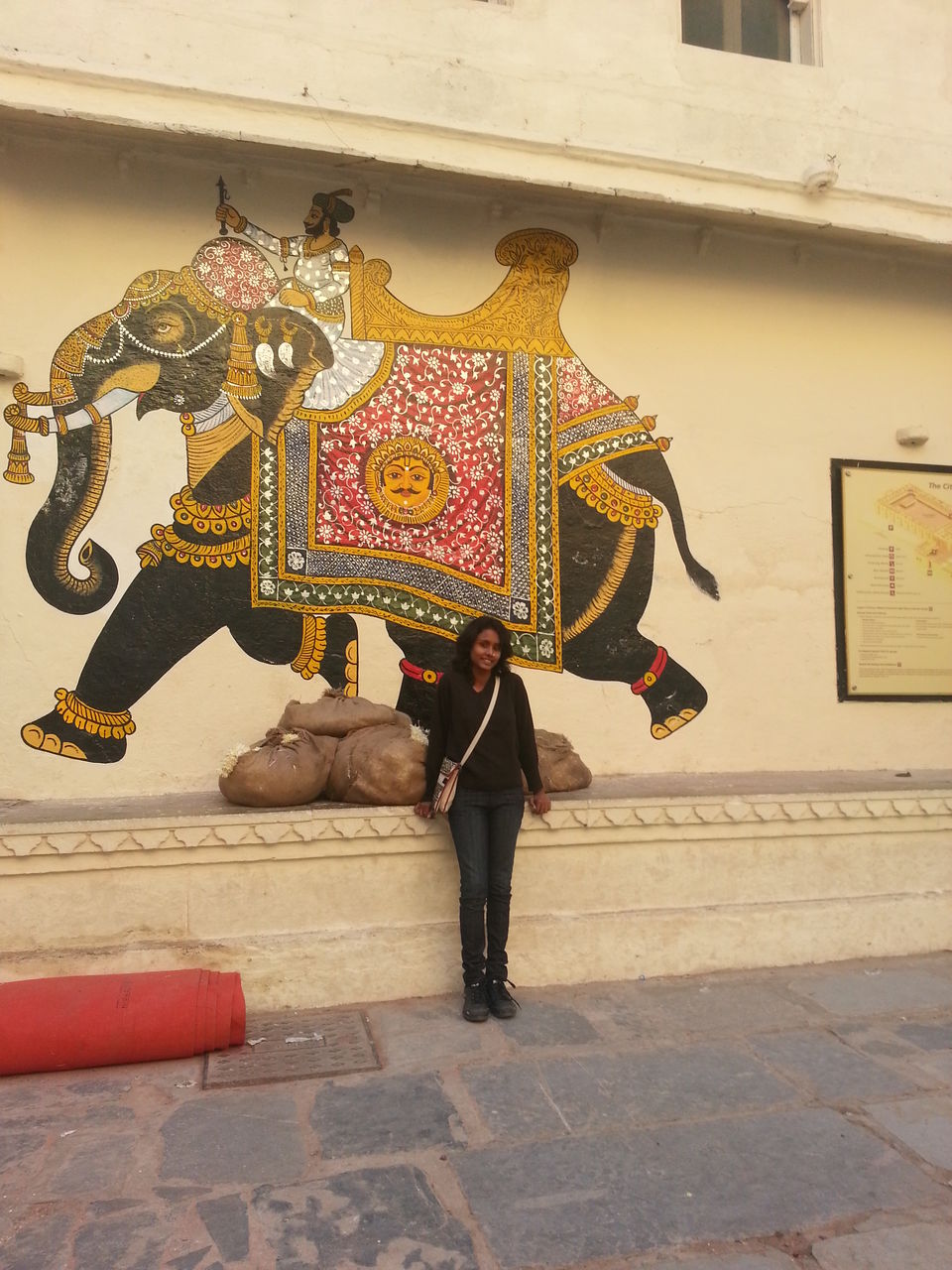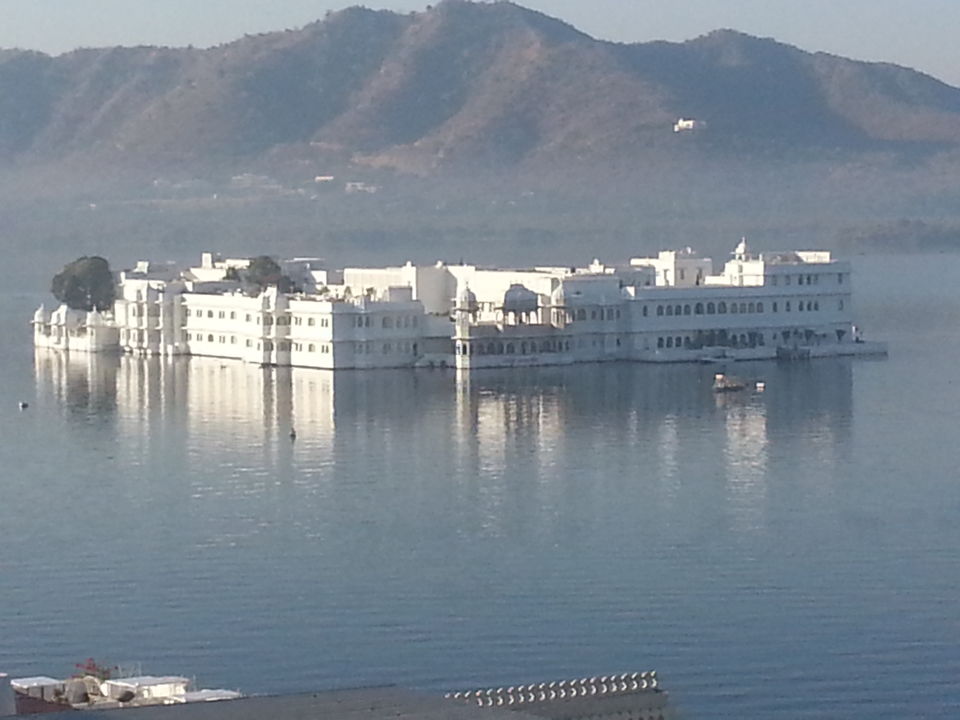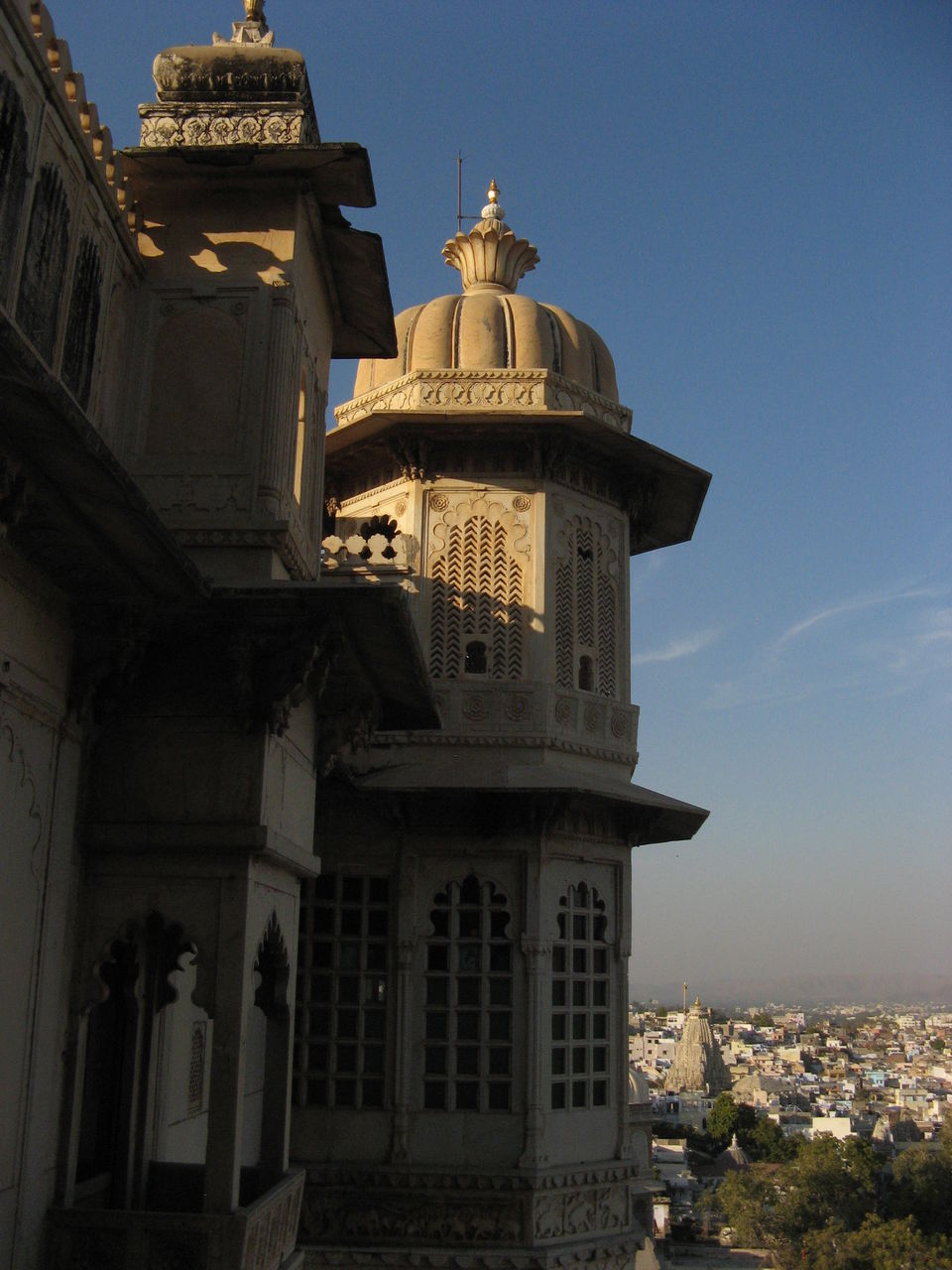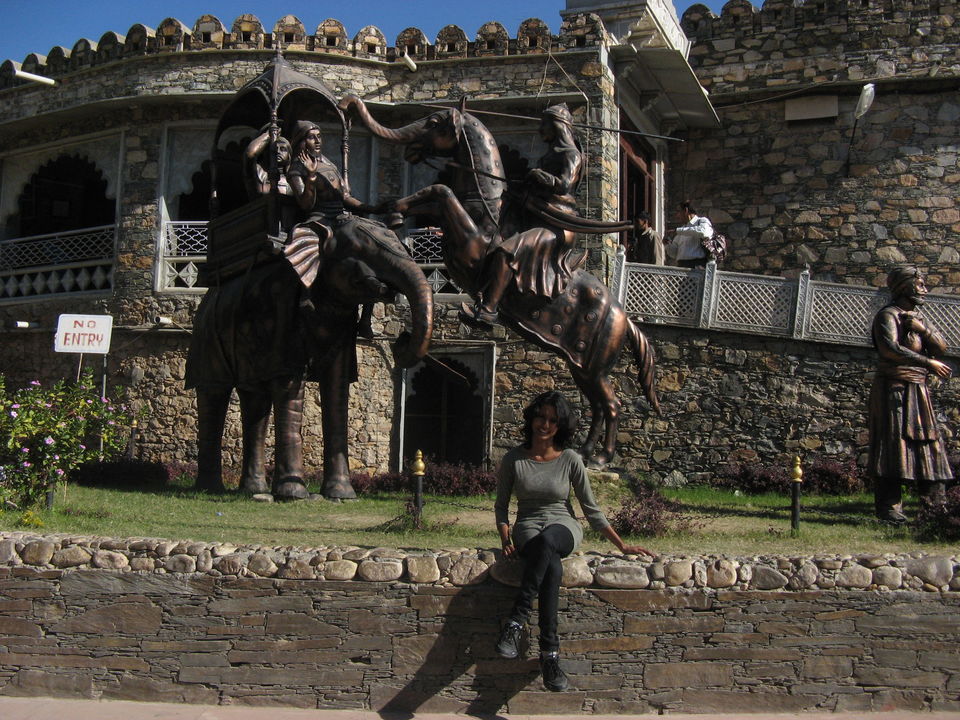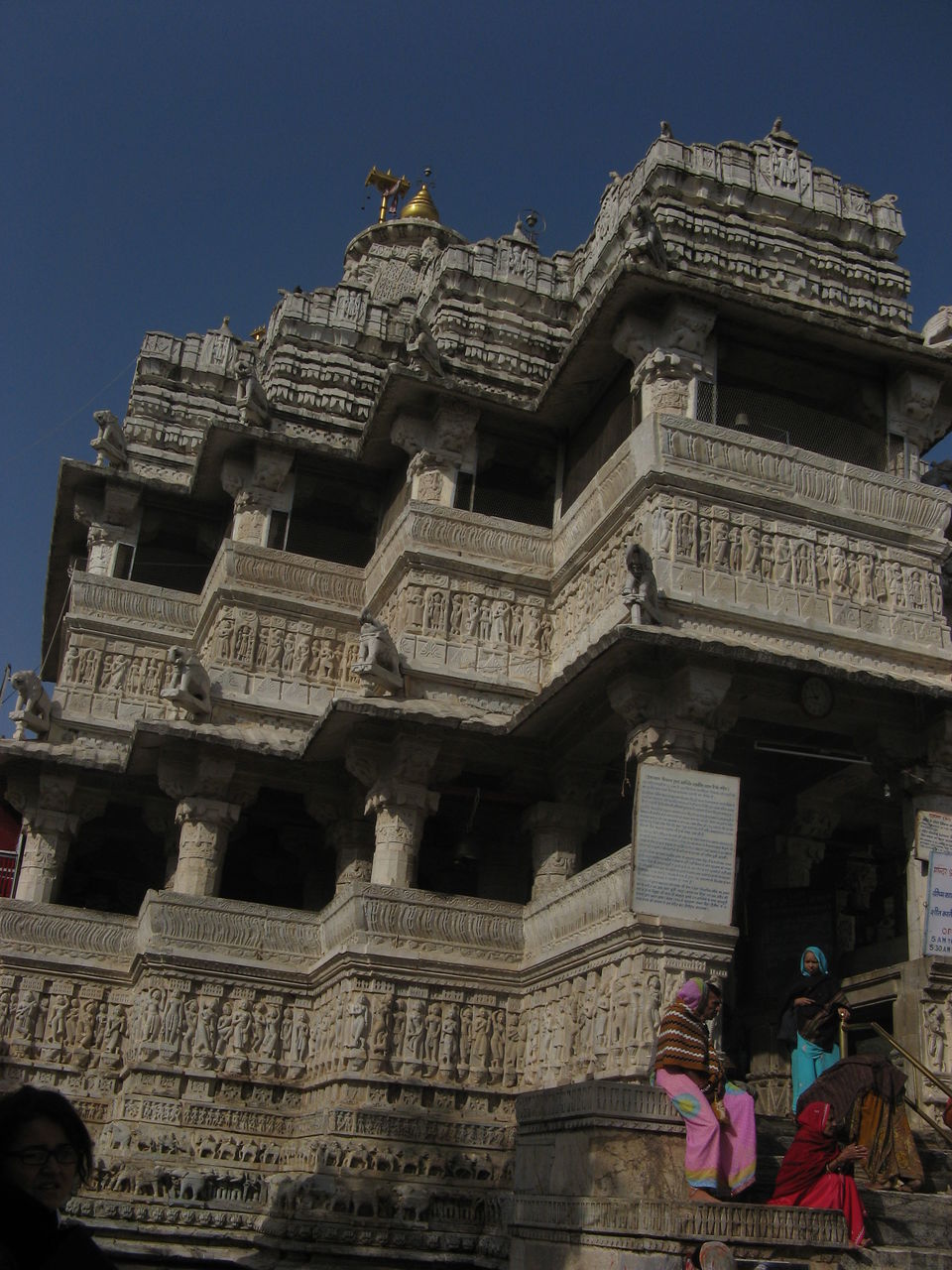 Hazard a guess!!...Castles, Lakes, Rajasthani Food and Chetak. Zeroing in on all the aforementioned factors, the only city that offers all of this is Udaipur, a beautiful city placed in the southern part of Rajasthan. Please make sure you set aside a good amount of time if history and culture appeals to you as much as it does to me. Also prepare your taste buds for a phenomenal treat as Rajasthan is known for it's authentic Thali, an assortment of food items ranging from savouries to sweets.
The travel was from New Delhi to Udaipur station. One of the trains that ply between the two cities is the Mewar express that originates from Hazrat Nizamuddin station at 19:00 hours and arrives at Udaipur at 07:20 hours. The city was draped in a dense curtain of fog, delaying the trains by almost an hour. We had our rooms booked at Hotel Udaigarh, which was at a very short distance from various tourist locations, as shown in the city map.
The temperatures were very severe, necessitating various layers of clothing and woollen garments. The hotel rooms were exceedingly comfortable, warm and dry. We had booked a total of two rooms, and settled down into our respective rooms and got ready for an activity filled day. Hot water and warm towels were already available in rooms, making it a very pleasing experience. Breakfast was a beautiful as the restaurant for the hotel was on the terrace of the building, that overlooked the Picchola Lake. The Udaipur Jag Nivas lake palace (now a hotel) stands in the middle of the lake.
Day One:
After hot paranthas and delicious coffee, we set out in an auto rickshaw that we hired for the whole of that day. We held the auto driver in-charge for the schedule for the whole day and he obliged us very graciously. We were first taken to Rock Park, a lonely spot in the middle of the city. A simple park, with climbs and drops along the path, was a pretty sight as the sunlight had just started pouring in and we warmed our frozen fingers and toes and spent a short time clicking away in the picturesque park.
My sister and I started reciting a few well known tourist spots whose names we had come across during research on Udaipur. The auto driver again obliged and took us to a well known spot by the name "Moti Magri", a compendium of exhibits that boast of Udaipur's spectacular history and a park overlooking the Fatehsagar lake. The park is adorned by statues of Maharana Pratap and his loyal horse Chetak. Let me tell you a little bit about Chetak
He was Maharana Pratap's horse of Kathiawari breed and had a blue tinge to his coat; Maharana was lauded as the rider of the blue horse in several ballads. He accompanied Rana in the battle of Haldighati. Inspite of being severely exhausted and wounded, he carried his master for 2 miles, away from the battlefield and collapsed as he tried to jump over a stream in dense woods. He is lauded as the personification of loyalty and strength.
We then went to the Nehru Park, a small island in the Fatehsagar Lake. It is a park made for picnics and get togethers. Steamer boats ply in plenty between the mainland and the park. Go there for the breeze and plan your lunch with your family there, if time permits.
After learning several new facts about Udaipur and Chetak, we set out to lunch at Natraj lodge, also recommended by our auto driver. The place served us delicious Gujrati and Rajasthani Thalis at a very nominal rate. We were famished when we entered the restaurant and sated when we departed from there. We walked to the Children's Museum from the restaurant; puppet shows and other small Rajasthani artifacts were on display, several for purchase.
We asked to go back to our lodging as we were getting slightly tired and sleepy. We washed up and consumed our evening coffee and tea in our rooms and left for the City Palace, a mere 5 minute walk from our hotel. The tickets to the palace are available at the counter and we viewed every inch of the palace in a time span of 2 to 3 hours. A truly beautiful piece of architecture, carefully preserved and maintained by the Archaeological Survey of India. Beautiful paintings and wall carvings adorned each room, with a cool breeze circulating throughout the castle. The view from the balconies were serene and tranquil, several overlooking the Picchola Lake.
The weather was starting to dip as we made our way back to the hotel by walk. Dinner was again on the terrace, with the tables lit by candles, fireplaces by our table-side and the castle in the middle of the lake lit. The whole place emitted a beauty that cannot be put into words. Go to Udaigarh for this experience.
Day Two:
We set out on a pilgrimage the next day to Shrinathji temple, a famous shrine that housed Lord Krishna. We had hired a text for this purpose as the distance between Shrinathji and Udaipur was around 70 kms and the drive took us almost an hour and a half. We also paid the Eklingi Mandir a visit, a temple of Lord Shiva, enroute to Shrinath Mandir.
Shrinathji Mandir, also known as Nathdwara, boasts of unmanageable crowds that throng to view Lord Krishna throughout the day. The experience will remind you of adventure sports and if you are the kind who prefers peace during worship, this temple may not appeal to you much. After managing to extricate ourselves from the stampede and locate our family members, we planned to have lunch in the nearby stalls, thinking we must make do with what is available. Little did we realise that the food there was mind-blowing and delicious. A simple lunch Thali, that consisted of Phulka, Dal and Sabji. We came out and treated our taste buds even more at the roadside stalls that sold Rabdi and Jalebi. Rabdi is a milk sweet that is made by boiling milk for a long time, thus concentrating it and adding it to various sweet dishes like Jalbi, Kulfi etc.
Since we were pretty much worn out,we decided to make our way back to the hotel and call it a day. The quality of dinner was just as good and the consistency in serving quality food was appreciable.
Day Three:
The next day was entirely devoted to shopping and since our hotel was located in the middle of the market street, we wasted no time in picking our favourites and started shopping. Buy clothes that are available in plenty, camel leather bags and wallets and diaries that are leather bound. Accessories and authentic Rajasthani shoes are also available. Make sure you bargain a lot as the shopkeepers tend to quote prices that are twice the normal price. We also paid the Jagdish temple which was situated behind our hotel.
After getting our lunch at the same Natraj hotel since the food was worth going there again, we made our way to the railway station and got our dinners packed at the IRCTC canteen at the station.
The Chetak express was to depart from Udaipur station at 18:15 and arrives at the Hazrat Nizamuddin Terminal at 06:30 hours.
Visit Udaipur for its cultural extravaganza and to treat your taste buds; the city offers both in plenty. Avoid visiting it during severe summer as the desert winds nearby will make it impossible for you to enjoy all the treats this beautiful city offers. Carry enough woollen garments when visiting during winters and make sure to read up on each facet of the city before visiting it as it will also serve as a history lesson. :)