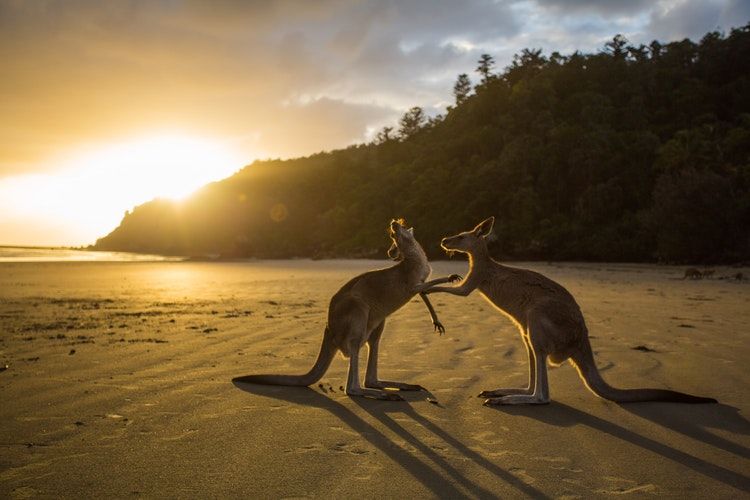 Australia is one of the world's most distinctive countries. It's home to unique flora, fauna, landscapes and traditions, and whether you're a first-time visitor or a returning traveller, there is always plenty to amaze and inspire.
The country officially gained its independence in 1788, and despite its relatively short history in modern terms, "the land down under" is widely recognised for its defining features. While it's easy to think of Australian culture as beach parties, surfing and sunshine, there are a plethora of interesting facts to uncover, activities to undertake and places to visit that will entertain and pique your interest in equal measure.
While Australia is a vast country with its own unique microcosm of climates and cultures, here are five things you might not have considered when planning a trip here.
1. The country was founded by delinquents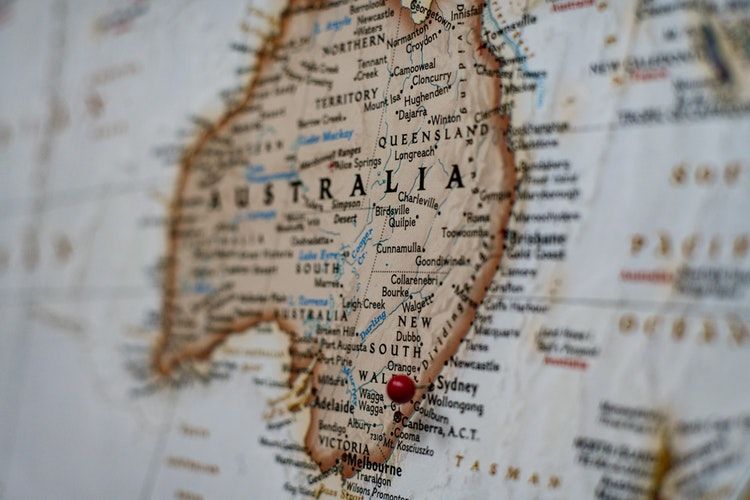 Believe it or not, Australia was once a British penal colony. During the throes of the British Empire, settlers landed in New South Wales in the 1700s with a cargo of criminals. The intention was to punish these miscreants by expelling them from their home nation and forcing them to live in Australia as a punishment. Nowadays, many would consider this to be a reward, given that thousands of Britons make the move down under to enjoy the amazing weather and job opportunities – either temporarily while travelling for a year or two, or as permanent residents.
Australia Day, which is celebrated annually on 26th January, honours the first arrival of prisoners to the penal colony that soon became one of the world's most enthralling places to live. While conditions may have initially been harsh for convicts, the green shoots of society soon began to blossom, with the most well-behaved ex-criminals even making up the country's first police force after they had been rehabilitated!
2. The Great Barrier Reef is the world's most expansive coral reef system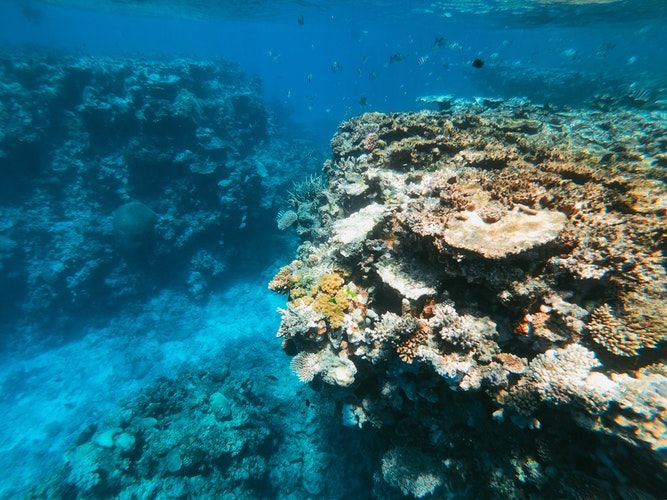 While you might be aware that the Great Barrier Reef is gigantic, did you know that it is approximately half the size of the American state of Texas? That's right – the world's biggest area of coral reef spans in excess of 1,400 miles, and it can be easily spotted from space.
There are over 1,500 species of fish that live within the Great Barrier Reef, including clownfish, which many will recognise from the hit Disney movie Finding Nemo. Divers can expect to witness clownfish in their natural habitat alongside red-throat emperor fish, red bass, numerous species of snapper and approximately 5,000 species of mollusc. The reef is also home to dugongs – large mammals which are distant relatives of manatees.
Of course, some of these species are known to cause nasty bites, which you might want to consider arranging cover for. Although Australia has reciprocal healthcare agreements in place with some countries, they don't cover every scenario and aren't a replacement for travel insurance.
3. There are fewer people than kangaroos in Australia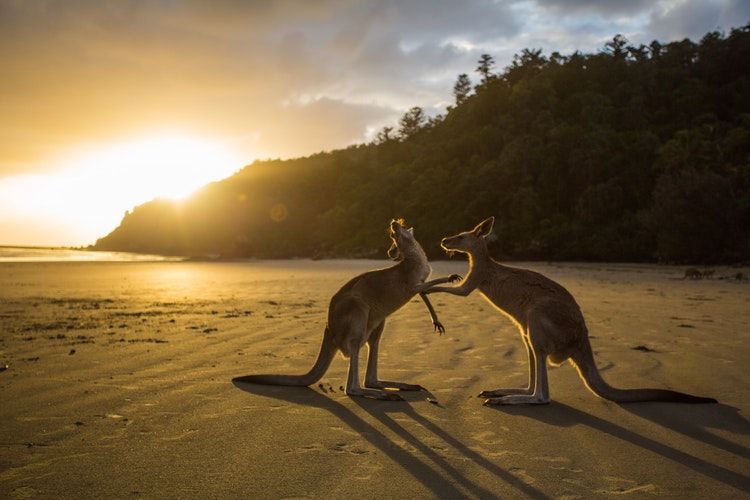 Despite having a number of built-up urban areas, Australia is actually one of the world's most sparsely-populated countries. While it's home to some 24 million permanent residents, there are over 48 million kangaroos in the country, and over 70 million sheep.
While the kangaroo is often used as an emblem of the country, these animals are more than mere caricatures – they're often used for meat (sometimes as a by-product of culls to help curb their large population). Likewise, sheep are used for meat and wool, and are one of Australia's largest exports.
4. Australia is home to the oldest civilisation on Earth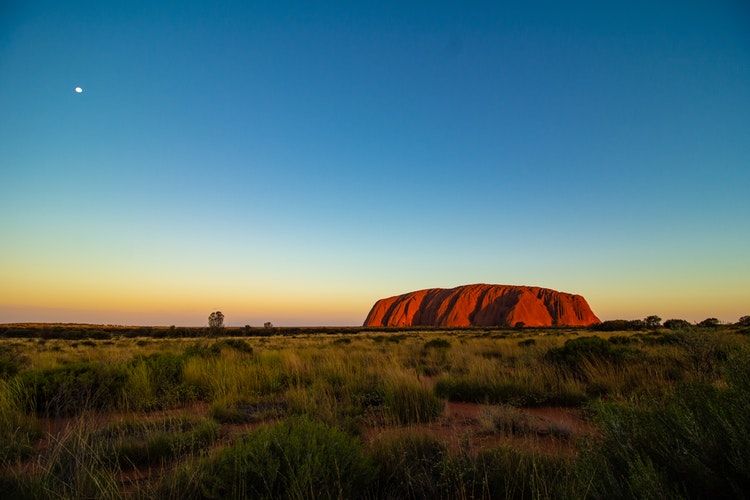 Aboriginal culture dates back over 50,000 years, and can be rightly considered the oldest culture in the world. While the indigenous people of Australia now account for just 3% of the country's population, traces of this ancient civilisation can still be witnessed in the more rural parts of the country.
Uluru, also known as Ayers Rock, is believed by Aborigines to have been created by other-worldly beings and is one of the most sacred places in the world. Take just one short glimpse at it during sunset, and it's easy to see why.
5. Australia is home to over 10,000 beaches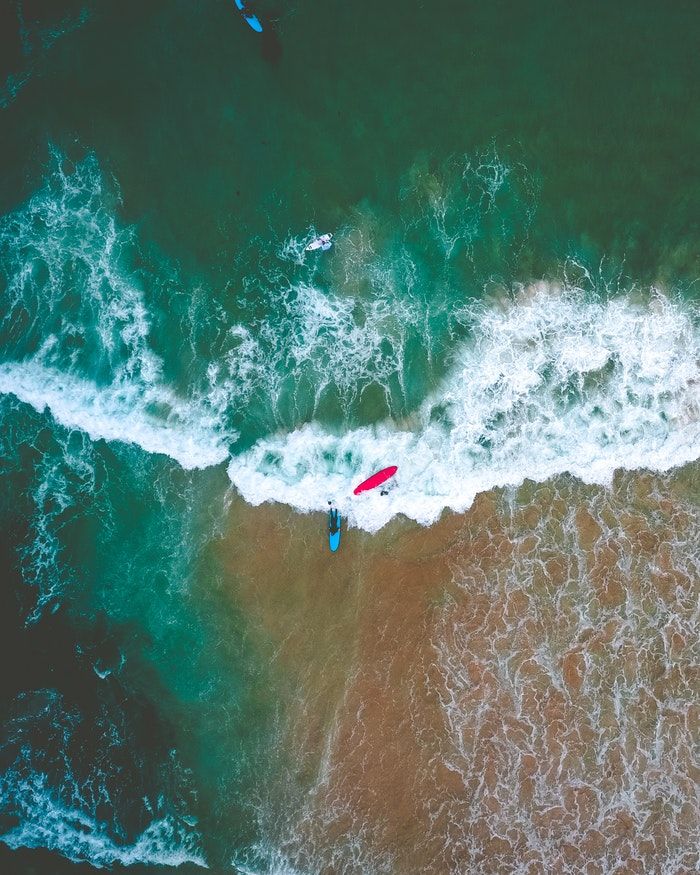 If you wanted to visit a different beach in Australia every day, it would take you nearly 30 years to see them all. From Sydney's popular Bondi Beach, to more rural settings like Catseye Beach (located on Hamilton Island), there's something for every kind of reveller in Australia and the diverse climate makes for some pretty unique seaside experiences.
.........................
I hope you found the write up above interesting & useful as well .
Namaste & Take Care till my next post.
(Just Google : Inside Out with Rahul Yuvi)
Frequent Searches Leading To This Page:-
Australia tour package from Chennai, Australia honeymoon itinerary 10 days, Australia honeymoon packages all inclusive, Australia honeymoon package from Mumbai, Australia holiday packages