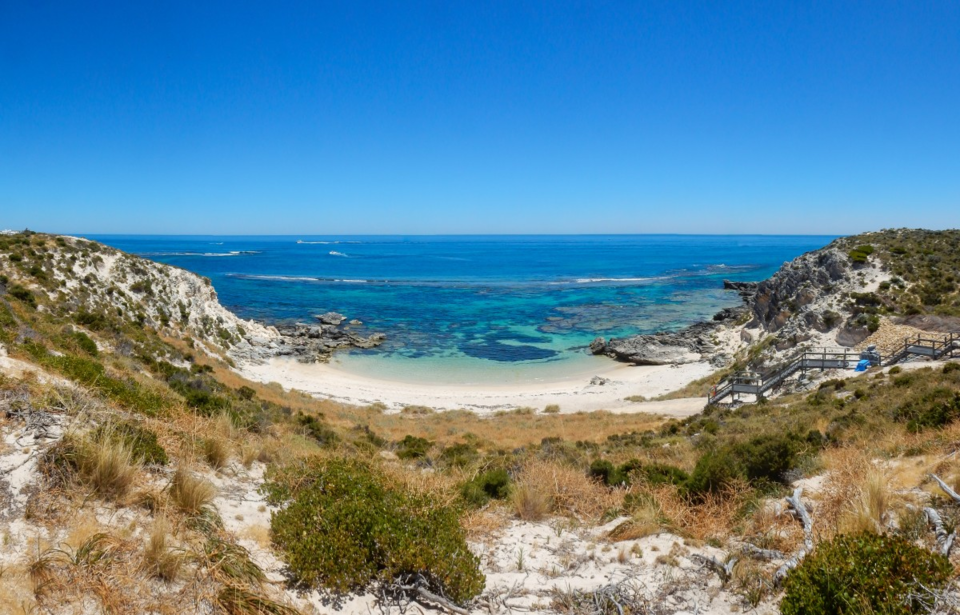 Australia is known as one of the most scenic destinations in the world. With the seventh longest coastline on the planet, more than 500 national parks, and well over 4,000 endemic animals living there, a journey to Oz will be sure to beguile the avid nature lover. From the vast stretches of the untouched outback and paradisiacal beaches to the beautiful world wonder known as the Great Barrier Reef, there's so much to see.
Ecotourism is important for conserving the earth and here are 6 ways you can ensure responsible travel in Australia:
1. Stay at an Eco Hotel
Generally speaking, eco hotels can be pricier than standard hotels. But it's worth forking out a little extra if your budget allows. Green getaways can be luxurious and romantic, making them ideal for honeymooners. If you're looking to splash out, some seriously stylish resorts include Thala Beach Lodge in Port Douglas, Daintree Eco Lodge & Spa in Queensland, and Kingfisher Bay Resort & Village on Fraser Island.
2. Choose Public Transport
Plan to get around on public transport instead of hiring a car if it's practical and fits in with your plans. Or hire an electric car to reduce your carbon emission impact on the environment. Hertz now offer a green hybrid car range whilst Tesla has a unique electric car sharing system in Australia.
3. Volunteer Your Time
Becoming a volunteer whilst travelling has so many benefits, including a chance to meet new people, a hands-on and immersive experience to make your journey unforgettable, a chance to give back to the world, and an opportunity to see and study some of the world's most endangered species. Projects include conservation and research work for the Tasmanian Devil, the Tree Kangaroo, the Quokka or things such as tree planting and weed control.
4. Shop Green
When it comes to shopping for your travel basics, make sure you shop responsibly by selecting sustainable, ethical and eco-friendly brands. You can also support projects such as the #YooxLovestheReef project which donates a percentage of proceeds to the Great Barrier Reef Foundation. The charity runs ongoing conservation to help restore the reef which is under threat from climate change, poor water quality, coastal developments and overfishing.
5. Eat Local and Seasonal
Try to eat at restaurants where they source local ingredients and find out what's in season, so you can lessen the impact on farming. Check out this fantastic seasonal food guide to find out which fruits, veggies, meat and fish are great in which month (across every region). Not only is this much kinder to the environment, but it's a wonderful way to experience Aussie cuisine in an authentic way.
6. Drink Local Beer
Choosing locally brewed beers instead of international ones will help to decrease the 'beer mileage'. So enjoy an ice cold Tooheys Extra Dry, a Pure Blonde Premium, James Boag's or a Coopers Original Pale Ale instead of an import.