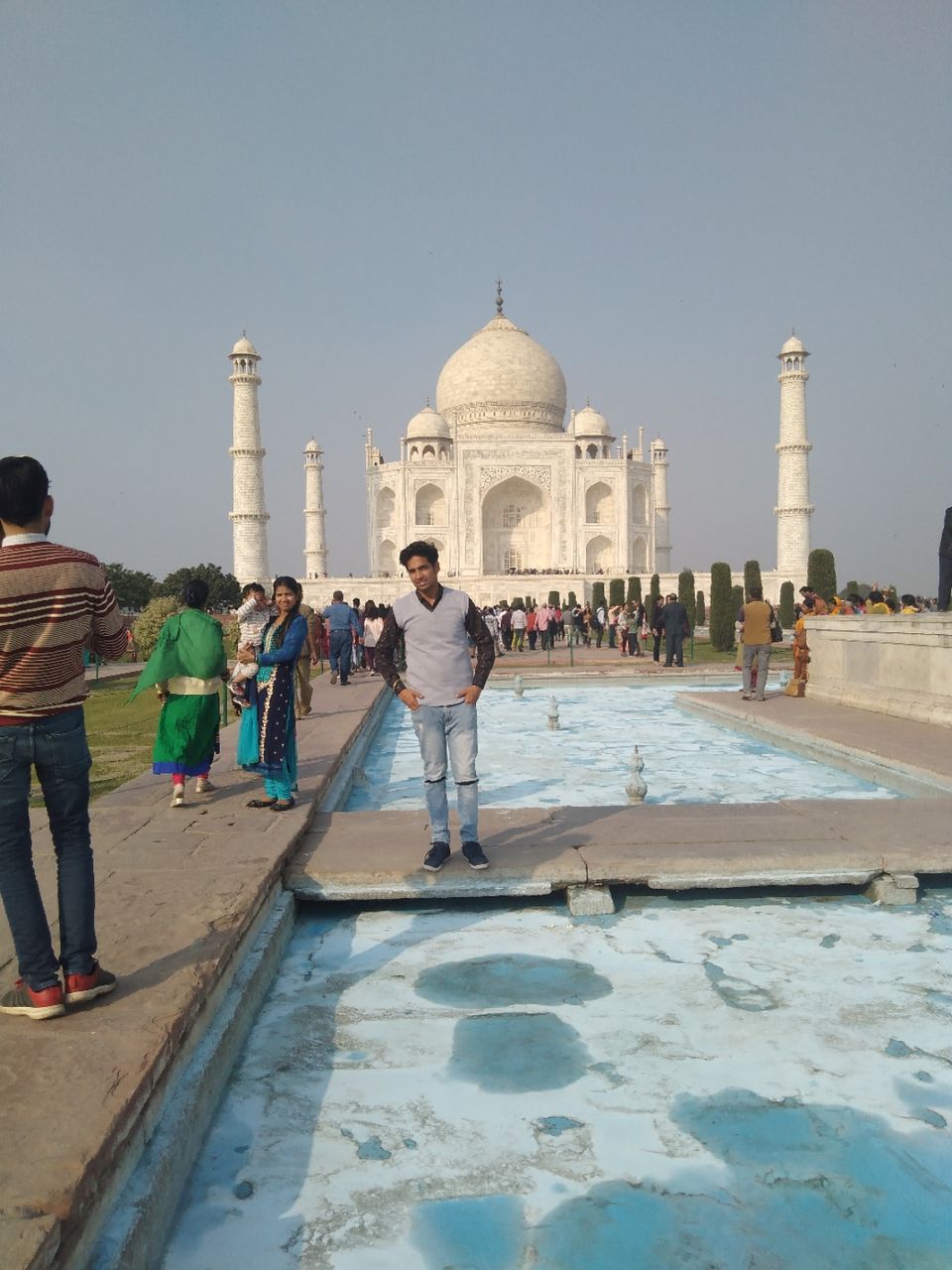 It was cool ,pleasant day when we , group of six peoples started our journey from Delhi. We booked the tickets of train from HAZRAT NIZAMUDDIN STATION , DELHI . It tooks us around 4 hours to  reach the AGRA railway station  , we got the the train around 9 am from Delhi , journey was completed unconsciously in no time ,gaggling and creating jokes with each other , talking. We people don't had breakfast in the morning , one of my friend packed up few paranthas and the tasty paneer made by her father. The breakfast paneer made by her father was quite fingerlicking and delicious , the blend of spices in paneer was really awesome , paneer girl name is umang , she belongs to Delhi only , another girl name is kalpana and she belongs to beautiful UTTARAKHAND full of Himalayas and tourist attractions.     
  
After getting off from train at AGRA , one of my friend who lives in AGRA came to lift up us from railway station and showed us the way to Hotel. We booked the cabs and start the route to hotel. Hotel was 13 km away from railway station near the Taj Mahal , We booked the budget hotel through OYO , three rooms for six friends , THE HOTEL RIVEIRA.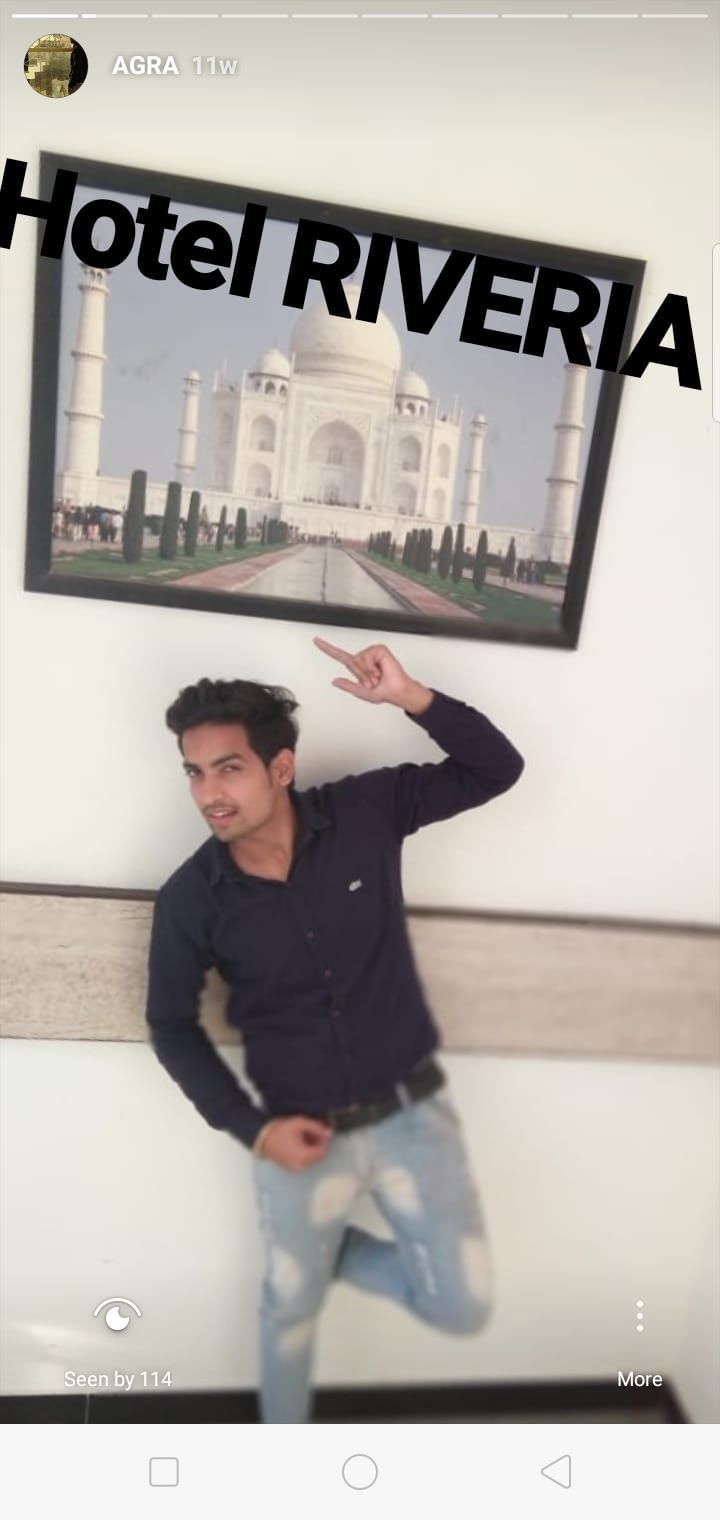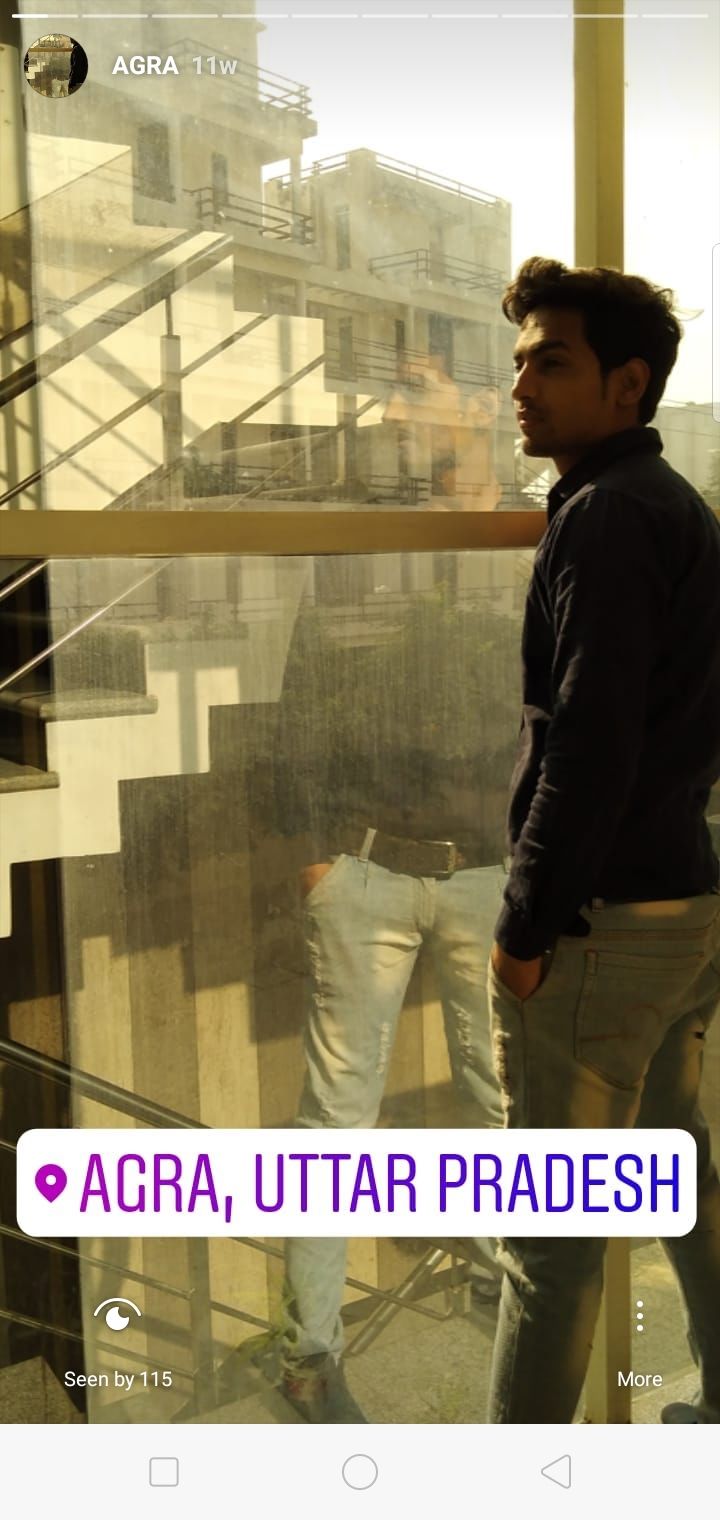 We reached to the hotel around 3 :30 pm. Beautiful sun was shining as u can see my window photo of the hotel .We took rest for 1.5 hours ,then we headed to roam .Our sightseeing was started , very first place was GURU KA TAL GURUDWARA , which is quite large extending to kms .We roamed whole GURUDWARA had photography without knowing gurudwara peoples because taking photos inside gurudwara is not allowed.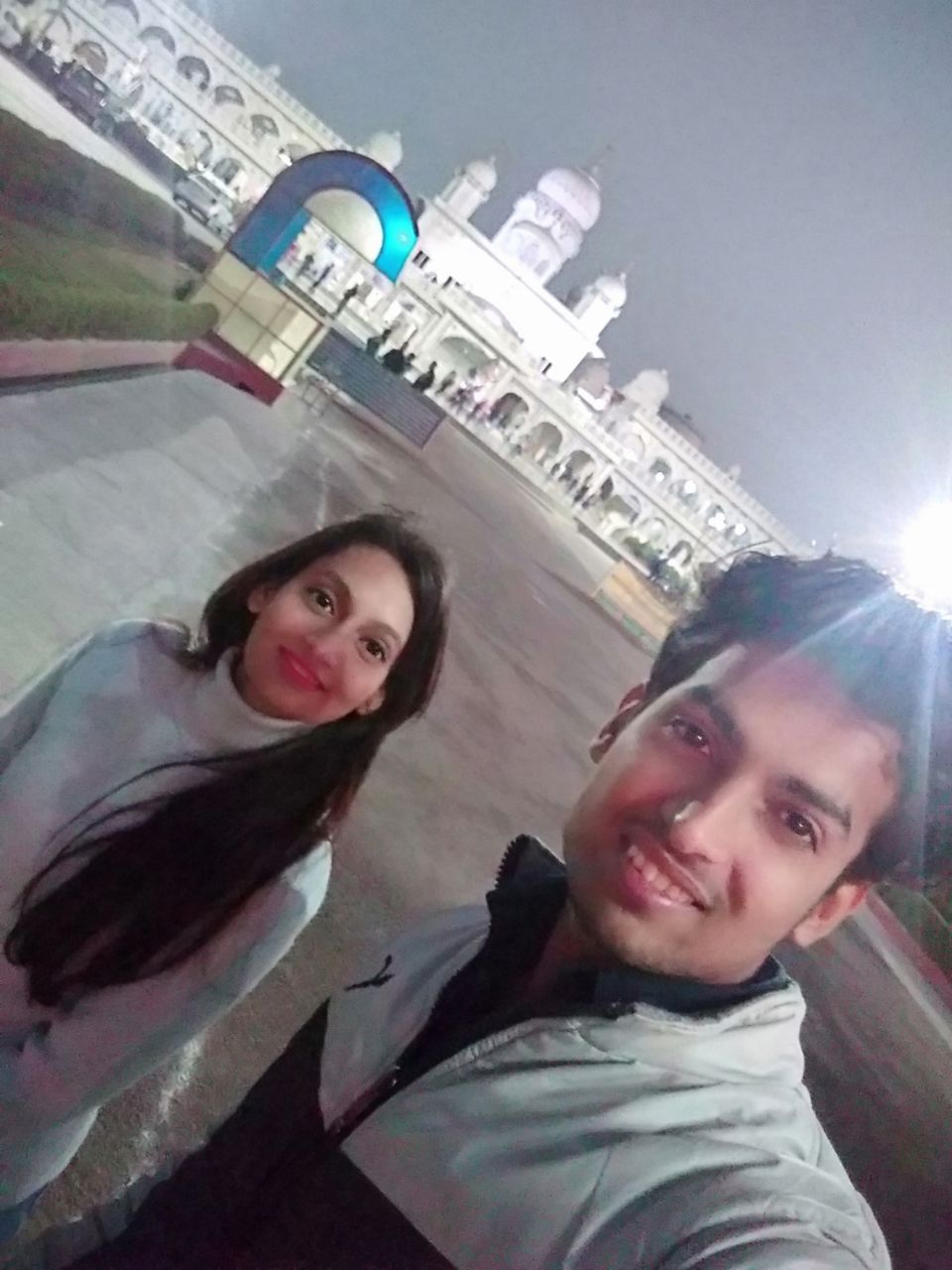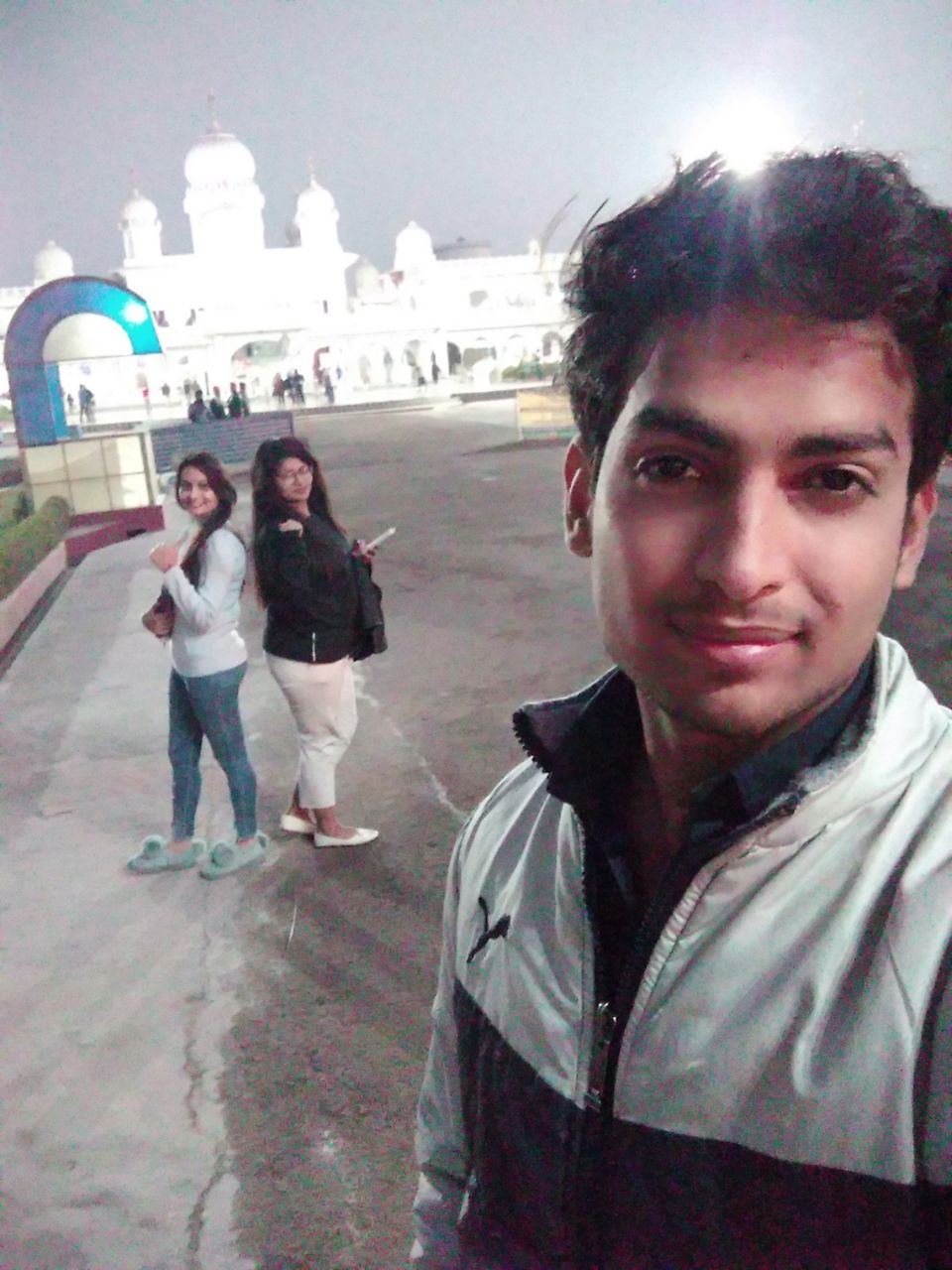 After roaming whole GURUDWARA wellly then we wqent to awesome night club named BULLET ADDA , the theme of club was quite nice and awesome with good drinking area and for the hookah , awesome thing about the place ,it has eating area on the top of terrace , we danced a lot  ,had lots of fun ,ate there.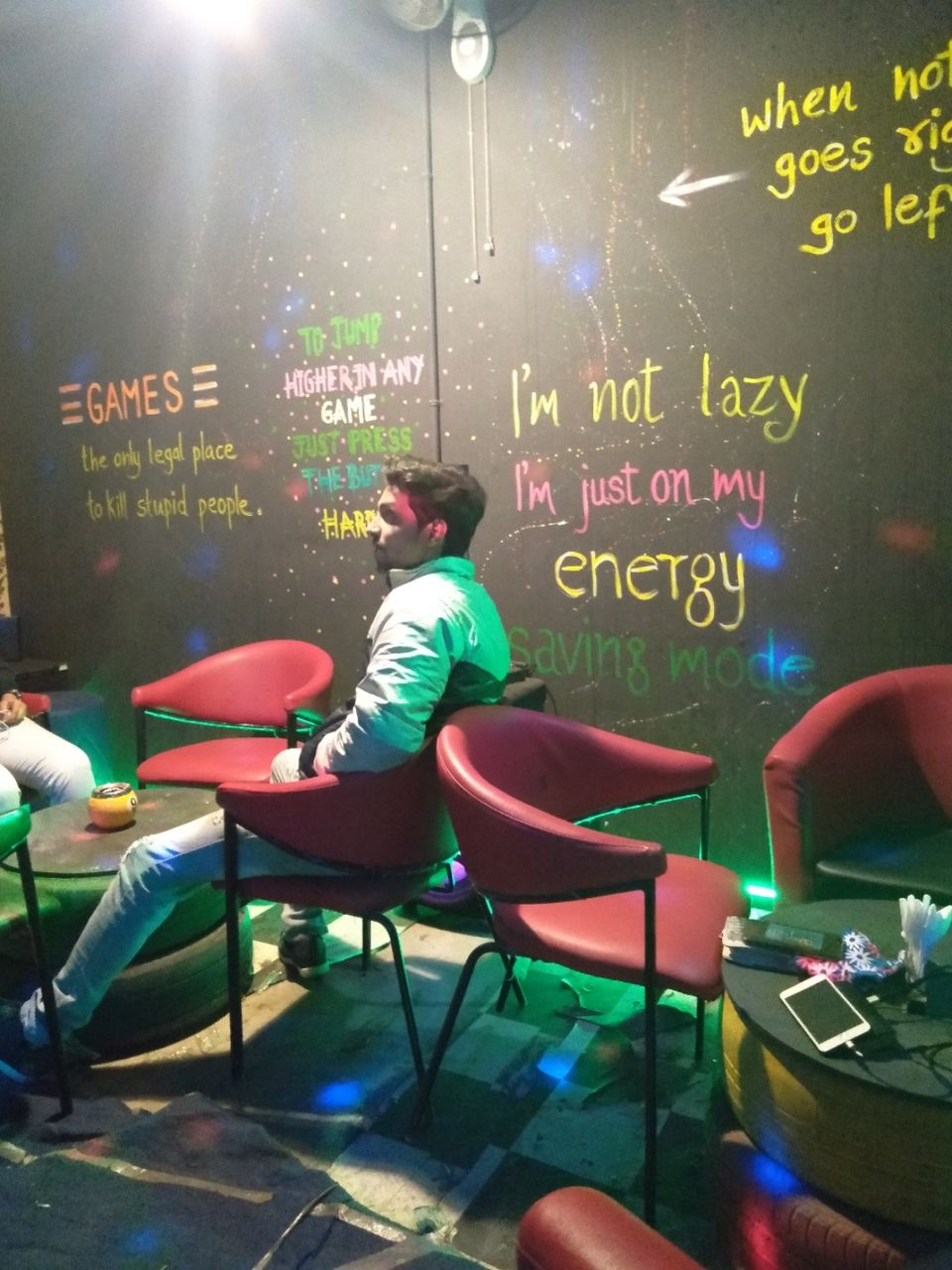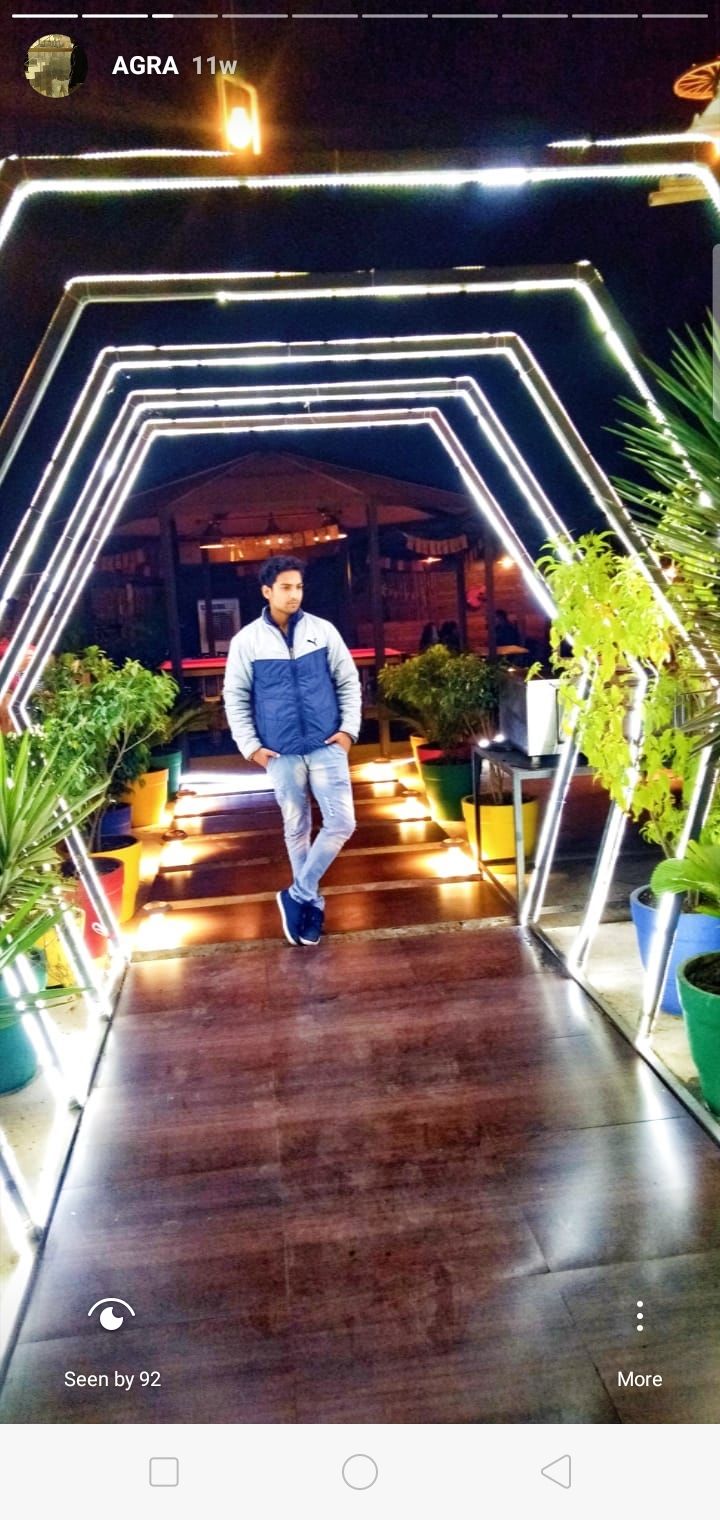 We left Bullet Adda around 11 pm at night , then we headed towards our hotel , on the way to hotel we went to famous shop of hot kadhai milk , he served us the milk in the kullad ( earthen mug ) ,it was quite tasty , we reached back to the hotel at 1 am of the second day and slept our few chit chats.
We started our 2nd day of sight seeing around 10 am  in the morning. We came out the hotel and planned to start the journey on the two wheelers . We hired three two wheelers , it is quite great when the person roams on two wheelers at any new place. We had few photos out of the hotel .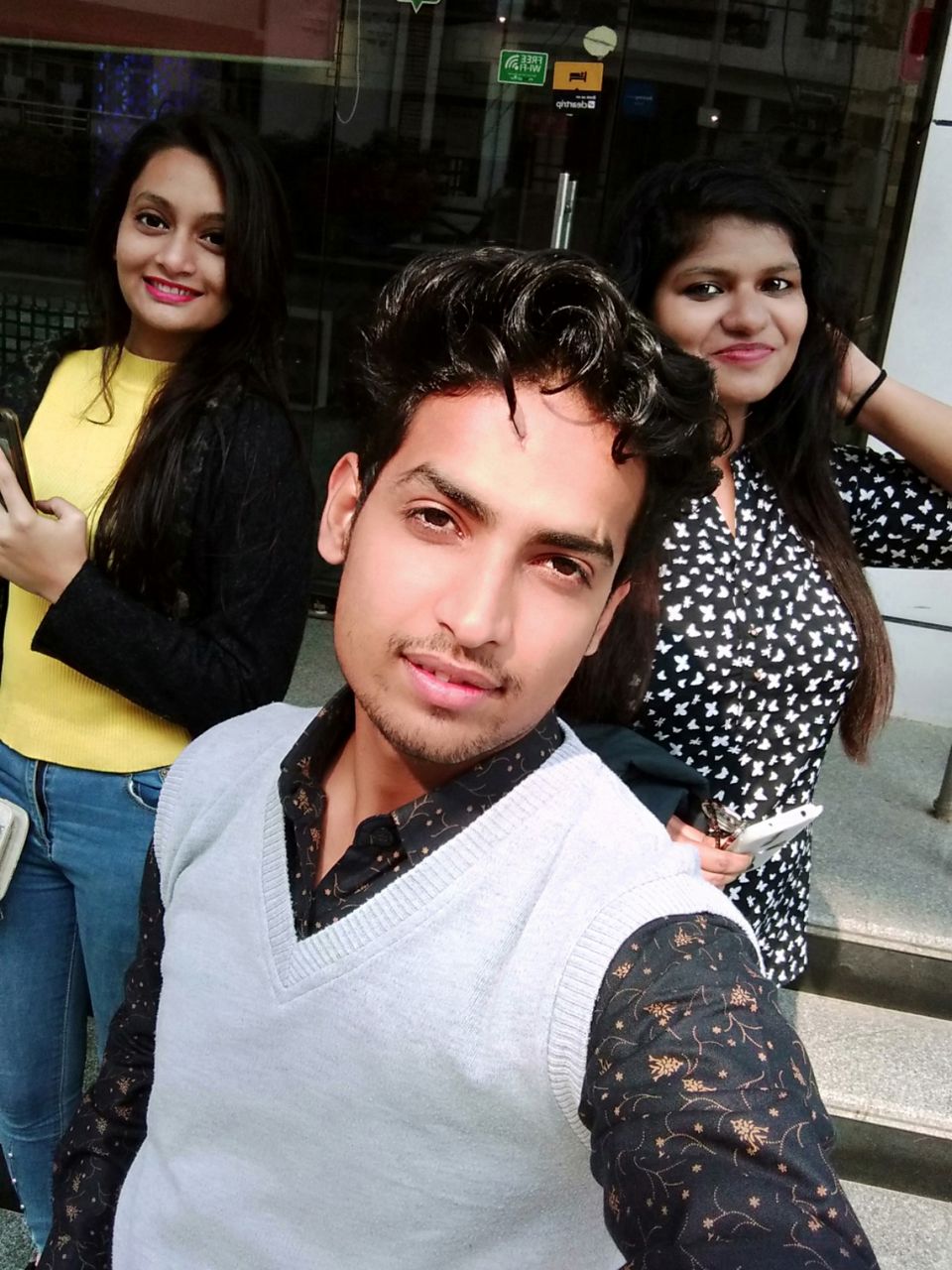 Around 12 am we headed towards our first destination i.e  ITIMAD UD - DAULA . It was quite nice place with big ancient building , there were various beautiful buildings and gardens in its territory , Itimad ud- daula also known as draft of Taj Mahal , it was started from 1622 and completed in 1628 . We had various beautiful shots at the palace.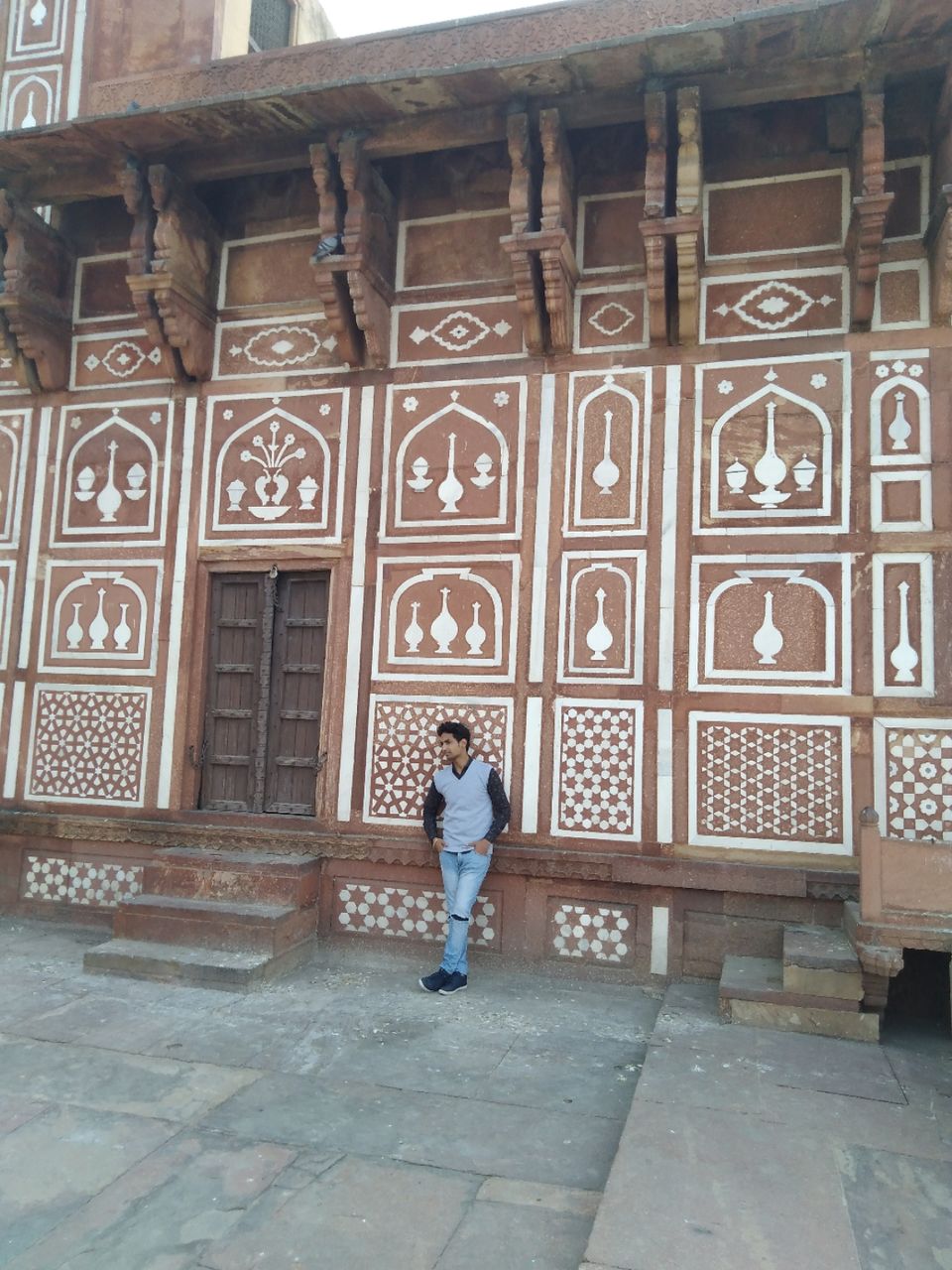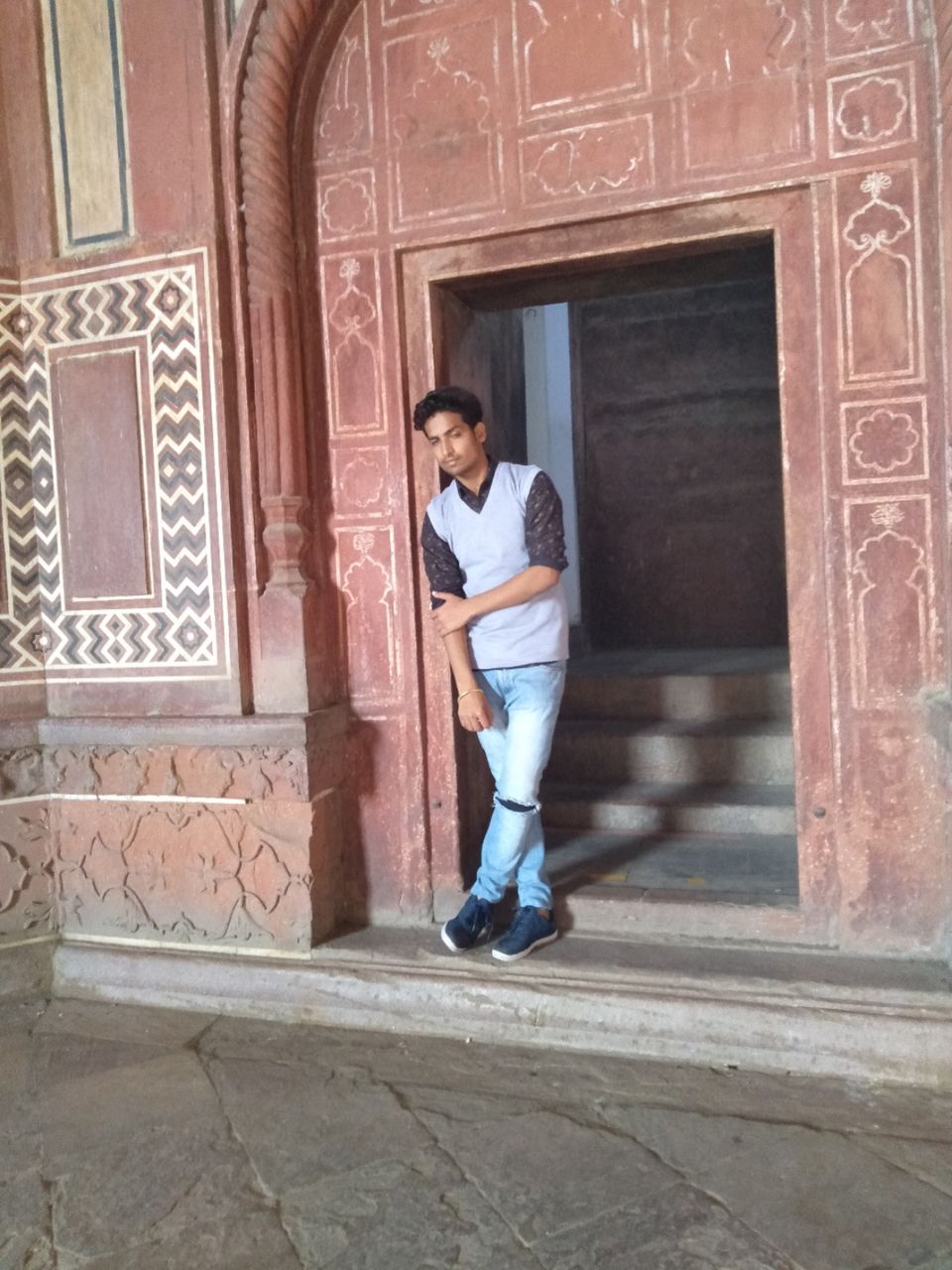 After roaming and view all property we headed towards The beautiful TAJ MAHAL , we reached to the Taj Mahal around 2:30 am ,buyed tickets which cost us 250 per person ,hiked 5x since 3 months ,before 3 months it was only 50 rupee per person , it was long queue .If someone wish to come to Take Mahal then try to come early morning to prevent oneself from long queue and the rush inside in the monument property. We somehow entered the property , it seems to be so beautiful .I amazed for a while one of the world's wonder was in front of my eyes. We roamed whole Taj Mahal and the beautiful gardens around .The garden area behind the Taj Mahal is also very beautiful.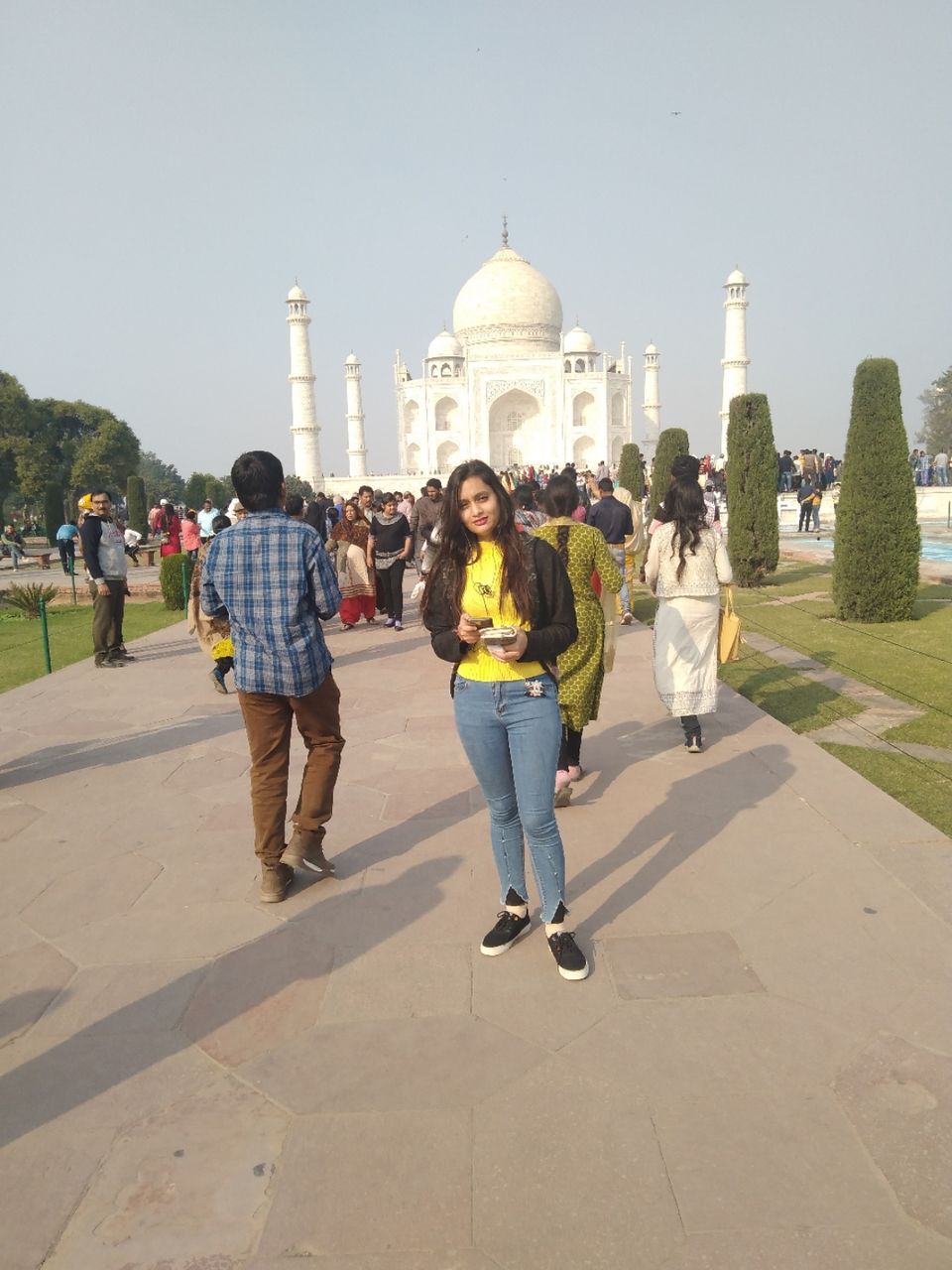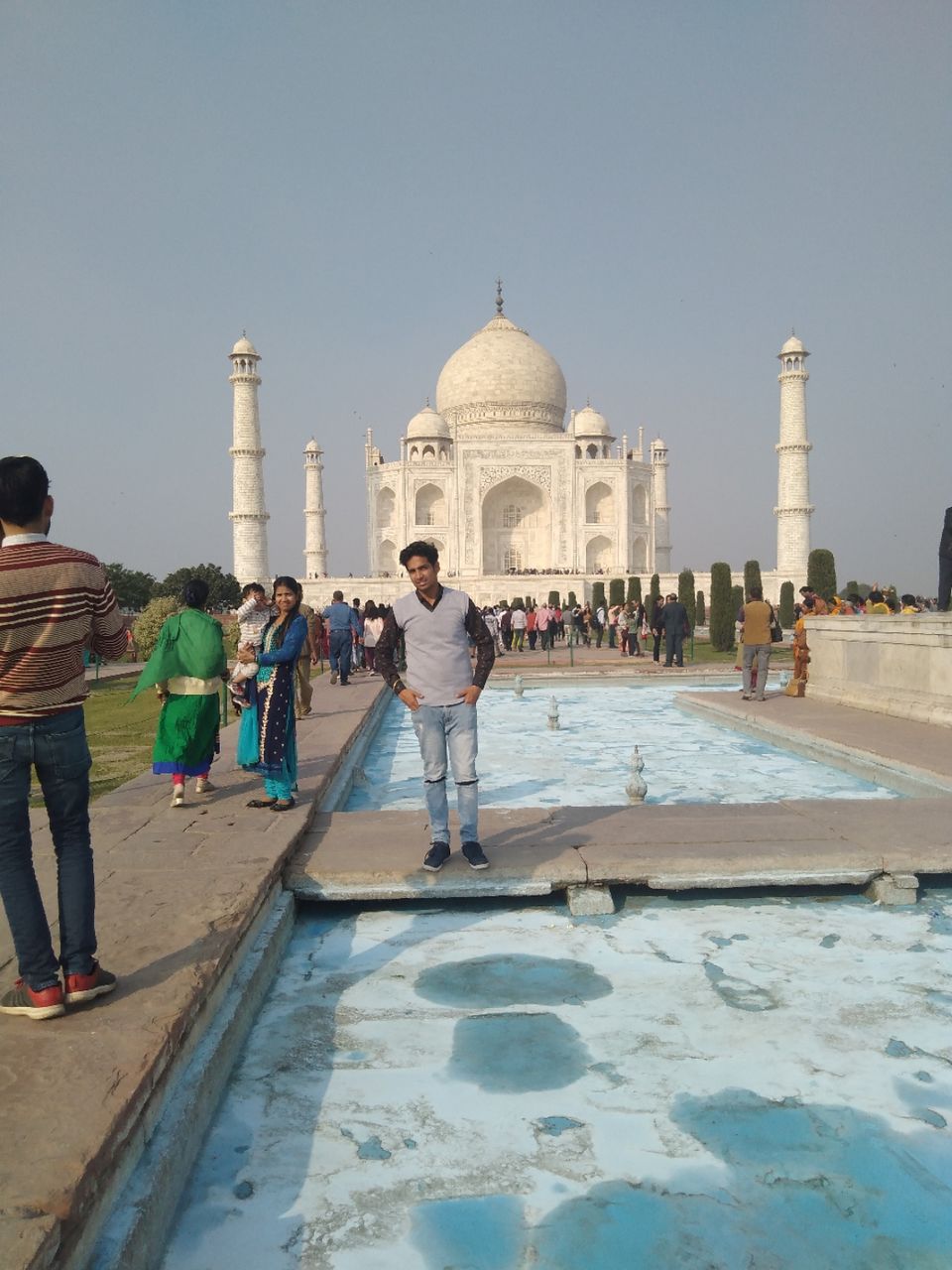 After roaming whole Taj Mahal very well , we headed towards the market around the Taj Mahal ,we purchased the small toy of Taj Mahal which was quite impressive. After some time we settled in the restaurant and had tasty Dosa over there .
Around 5:30 pm, we planned to go to AKBAR'S TOMB which is in sikandra , we reached there in no time rushed our vechiles ,because if we would late we could not see the property we reached at AKBAR'S TOMB around 6 :00 pm have the proper sightseeing all around , there is long gallery road which leads to the Mahal inside the property ,around the road lane there is the garden all around extended very far , we saw few DEER AND REINDEERS over there and shot there videos ,we saw one deer whose one horn was broken , which made little emotional about him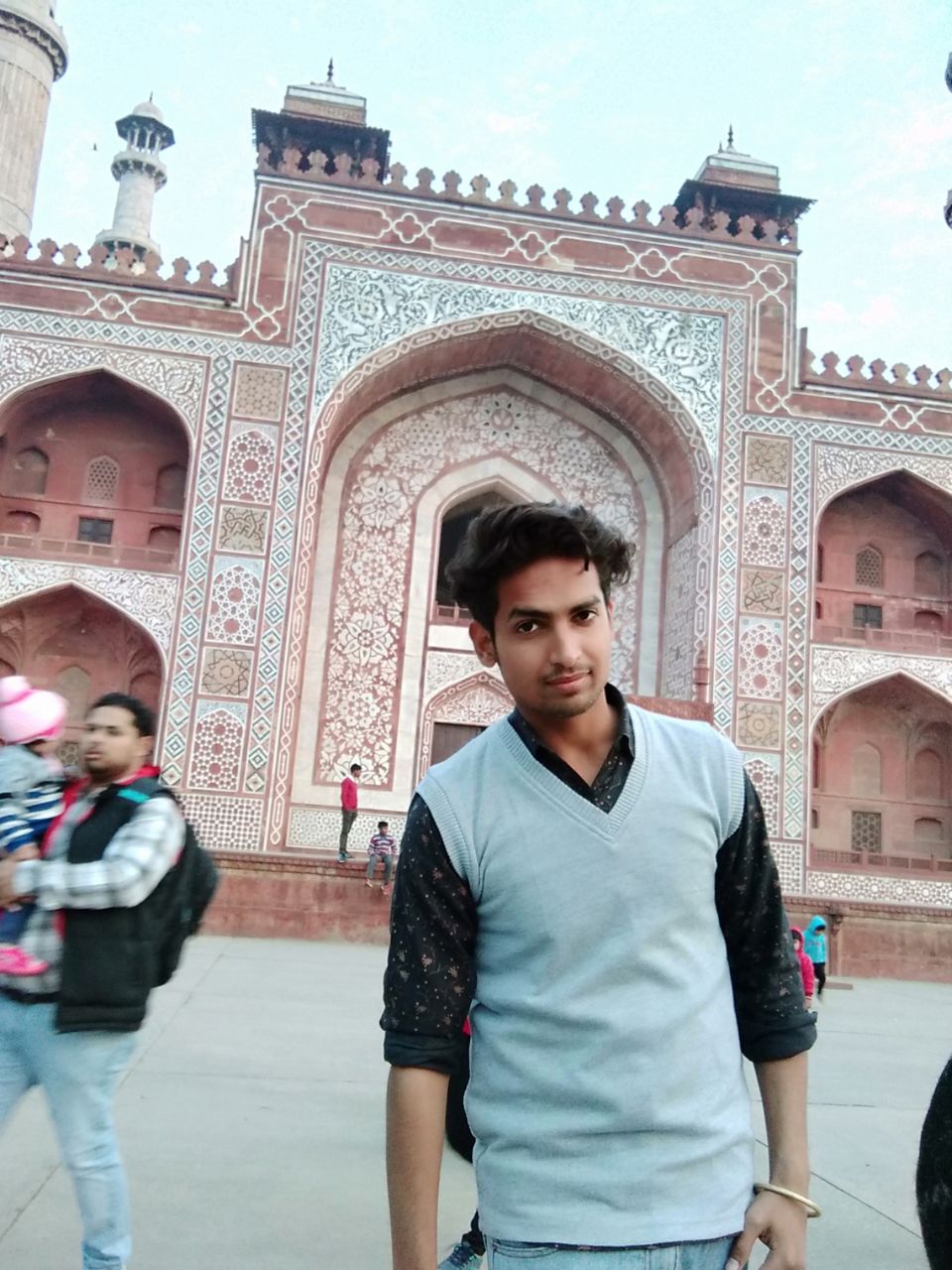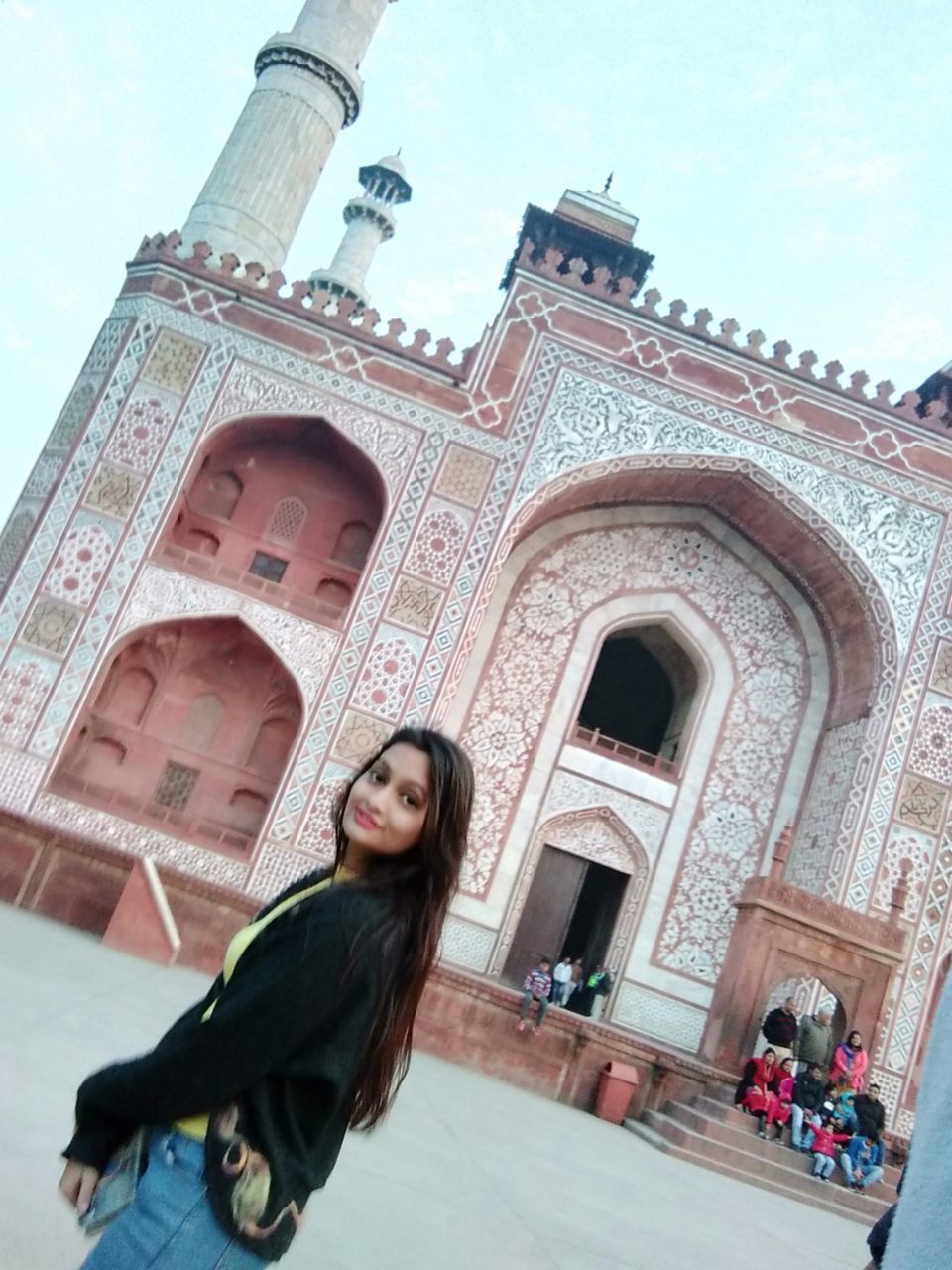 The tomb is made up of white marble which is very fascinating. After roaming all around we planned to go back to our hotel , we reached hotel around 8 pm , we all took rest and slept for a while , then we woke up around 11 pm went to the restaurant around the hotel and ate chicken kalimirch , among three were vegetarian they rely on veg foods .
We went back to hotel around 12:30 am around midnight , brought drinks with us ,had drinks ans slept well
After waking up 10 :30 am ,had breakfast and headed towards Agra railway station followed by check out , we reached to Delhi back at 3 pm in the afternoon our journey was completed and then my freinds went to their respective places and trip was ended.