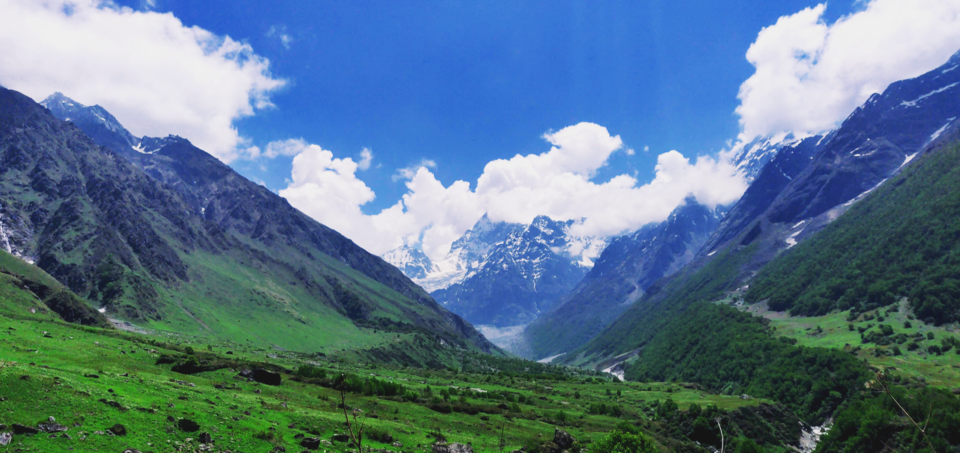 Chapter — 1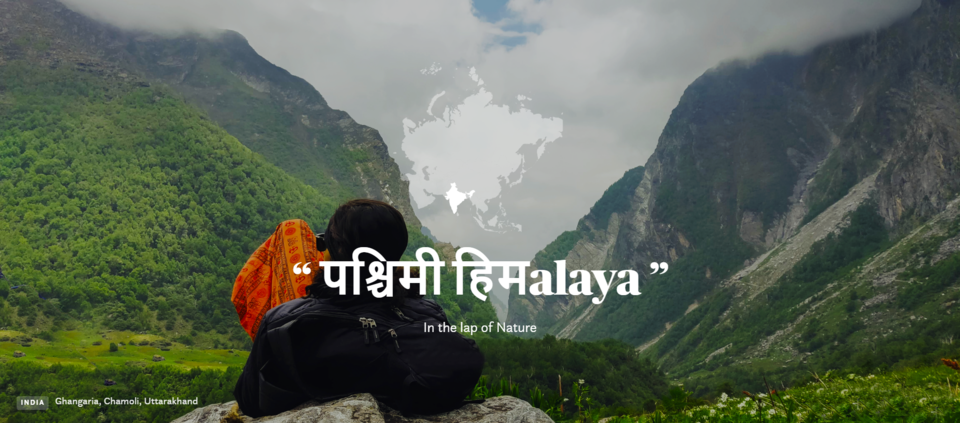 "A journey is best measured in friends, rather than miles." — Tim Cahill
If you cannot relate to the above statement, then it is just like any other nice, eye-catching quote for you. But if you can, then you might want to revive those travel memories and take a look back to those alluring moments captured. Looking back to those pictures, those videos you always get that smile thinking about all the talks, laughs you shared with each other at that point of time.
A throwback to the faded albums
We all share a bunch of pictures and stories on social media during the span of the journey, but most of the tales are always hidden behind those moments which were captured by the camera and never came out. Those ugly, funny, behind the scenes moments are the ones which tell a whole different story and do not need any captions or quotes, because you already have that smile while looking at these memories which are automatically streaming out a thousand words carrying all the emotions along with it.
Do not skip this part!!!!
If you are planning for a Reunion, the best way is to get your backpack, choose a destination and just head on towards it. I am a bit partial towards the mountains over beaches, but it is always your call and whatever the majority is up to, go on, make the bookings, and close it asap.
(The reason I put asap in bold because, the ditching probability is very high, if it is not pre-booked).
BTS — We had planned for a road trip to Himachal before, but eventually there was someone who backed out at the last moment and apparently, we had to switch.
The Planning
So, I would like to narrate a travel tale which I went to, with my school buddies during summer holidays. Like a movie this would continue with the professionalism of behind the scenes containing a bit of drama, happening throughout the journey.
After two years I was back on the trail to The Himalayas. This time it was a different group a.k.a. Best friends from school. It had been almost 4 years, since we all got together, and nothing could have been better than this way of meeting up. Everything was planned, the place had been decided, took all the information about the trek, had a third eye on the weather forecast of the place and started ticking off the things to be taken care of for the trip from the check list already. (Everything except, "taking permission from parents")
As soon as the exams got over, I started bag packing for the trip. Got prepared with all the itinerary for the trip. Had got my tickets already booked around a month ago. Since, I hadn't informed my parents before booking, had to arrange the money from the sources. And as always, you do manage to get that from somewhere at that time, especially when you got a bunch of close friends and elder siblings.
(P.s.- My bank account came down to 2 digits after making the bookings).
Well, I knew parents wouldn't have let me do it because of certain reasons-
1. I had stayed at home for around 2 weeks in last 2.5 years.
2. It was monsoon, Uttrakhand and Himachal are mostly in news during this time.
3. They saw the pictures from the trek to Kheerganga, Kasol last time and more than adventurous, it looked dangerous to them.
Still, somehow I managed to convince them 2,3 days ago, before leaving, because going without informing them wouldn't have been possible, as it was a 5-day trip, and Himalayas have kind of jammers set up all over, so it is a bit tough to find good network.
So, there I was. With a gopro in one hand, rucksack on my shoulders, began my journey to the mighty Himalayas. ⛰
Before starting, please go through the below points.
Itineraries to take during the trek -
- Rucksack or a Backpack. Always avoid taking sling bags.
- At least two, 1 liter of water bottle.
- First aid
- Chocolates and dry fruits
- Trekking or Running shoes
- Sticks, if possible
- Raincoat
- Sunglasses
- A lot of cash if you are planning to stay for a few days
- These might be a life saver
The 3 most important rules of going to the Himalayas —
1. Carry a good amount of cash with you, because these places are not much fond of the digital world, so forget about paytm or phone pe or whatever money transactions apps you are having, plus, you don't find much ATM in these places.
2. If you think you got a strong network with believing in some ad, seeing some random girl claiming they offer the best network and it is available almost everywhere, trust me they are just false claims, they have never been to such places. So, whichever network you are on, your phone is just a useless thing which is no good other than being used as a camera and for playing music. And definitely, no tinder. (I know that hurts)
3. You might not get non-veg at most of these places. So, your craving for chicken needs to be controlled for some days in reality, as well as in the virtual world (pubg).
Note: (Bonus) — Carry booze from the start, if possible, from Delhi if you are heading to Uttrakhand because I know what it feels like to stay sober in between that beautiful nature with a freezing temperature where you have walked miles to reach. Perhaps, if you are up for adding some more clouds to this place, with some herbs of nature, you can always find it, just got to make some new friends. (PS — Yes, it is marijuana that I'm talking about).
Udaan ✈
On account of my previous experiences I had started off a bit early keeping a margin of around 45 minutes and reached the airport on time. Checked in, updated my Instagram stories, fastened my seat belts and flew towards the capital. ✈
BTS — As usual, the flight to New Delhi took comparatively lesser time than the cab for me to get to the airport. (Bangalore traffic).
Arrived at Indira Gandhi International Airport, New Delhi, at 2300 hours. I had to reach ISBT Kashmere gate (main bus stand) and take the next mode of transport to Haridwar. So I tried taking a metro, but apparently the guard over there told me that it closes at 11. Went for the second option, bus, but it was not coming anytime soon, and I couldn't afford to miss the bus, hence I went for the safe option, Ola cabs.
BTS — Boys had already reached Delhi by evening and were exploring the city, and with that I mean, feeding themselves with varieties of food. I was told that they will be getting some butter chicken for me and for which I had already prepared myself and didn't have anything since the evening. And guess what, when I reach over there, I find these guys welcoming me with cup noodles in their hand, because the shop which they were planning to get food from, apparently never existed.
Warning ⚠: Trusting too much on google maps can be bad for your stomach, especially when you are in a desperate mood of feeding yourself with some good food.
The Never ending Road trip
So, we got together here in Delhi and started waiting for the bus, which was apparently running late. After spending around an hour at the bus stand, getting our stomachs filled with cup noodles and some cookies, we boarded the bus to Haridwar, and ended up going to sleep after minutes of chitchat.
This was a RSRTC bus, AC semi-sleeper, pretty comfortable and clean and cost us around 400 bucks per head.
Morning 7am, we reach Haridwar and head on to the next stop, i.e. Rishikesh, 20 km from there. We got in a low floor bus, somewhat like a tempo traveler, which took 45 minutes, and cost us nearly 40 bucks. There were other options like taking a taxi, which would have directly taken us to Joshimath, would have been comparatively comfortable, but was costing us nearly 100 times more.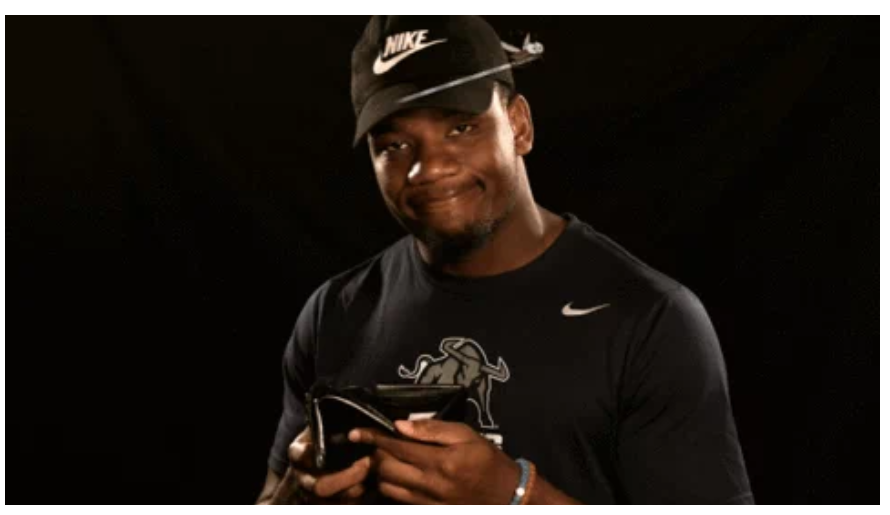 BTS — I was standing all the way, as the bus already had almost 1.5 times of the actual strength what it was capable of.
We reached Rishikesh by 8am, found a bus, that was going to take us to Govindghat, straight 10 hours of journey. Booked the bus (Rs.425 per head), washed up our faces, had a little breakfast, and boarded the next mode of transport.
Note: Never fill up your stomach with loads of food before going for a road journey, especially in the mountains, since it has a lot of turns and that sometimes make it upset during the mountain journey. (I saw many people throwing up throughout the journey)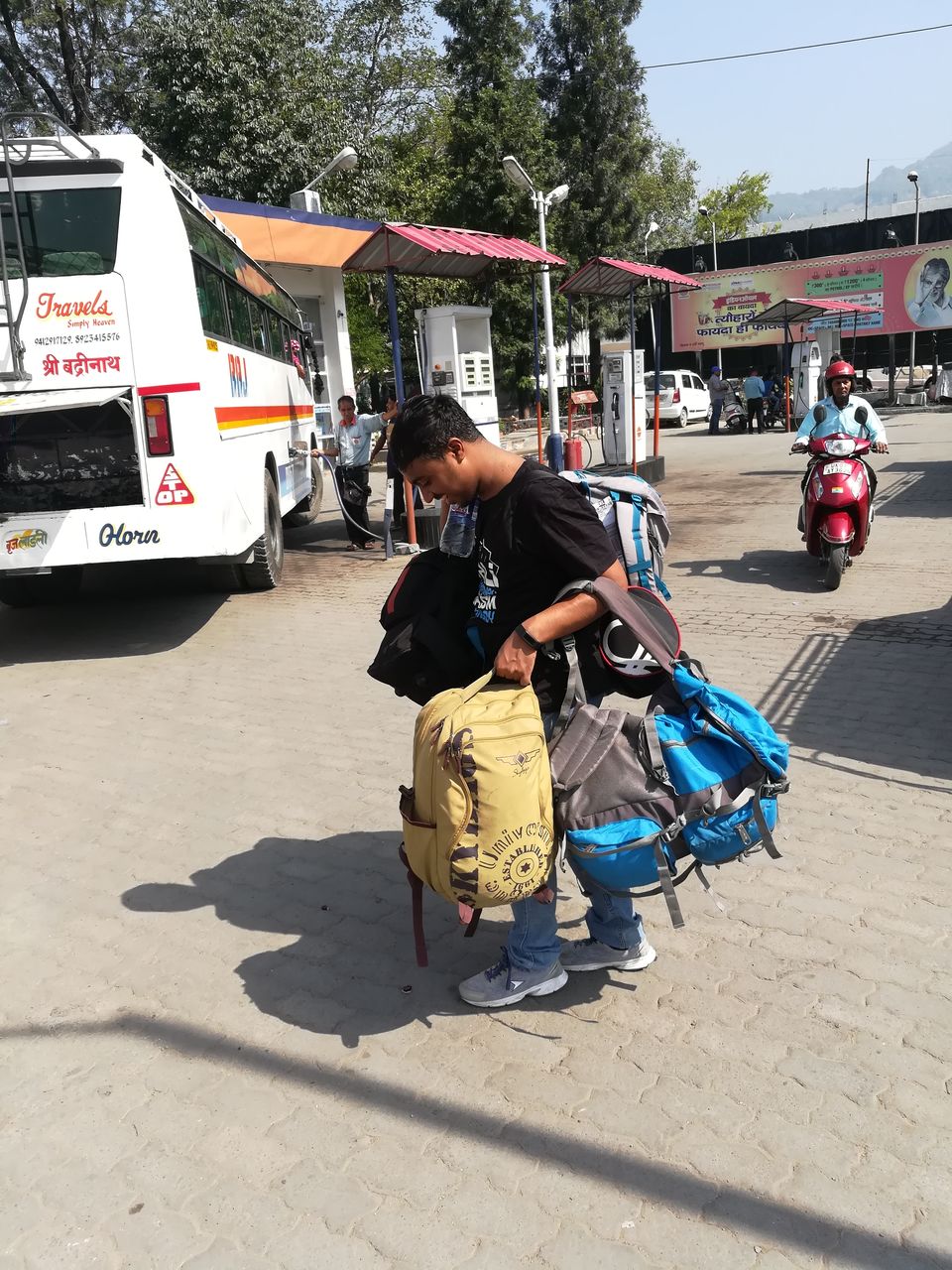 The bus got delayed because it didn't fill up and the driver wouldn't start until it gets full, because of which almost half the people sitting in the bus were literally angry. 30 minutes later, the bus got full, and we could finally hear the sound of the ignition and could feel the bus finally moving.
Well, this happiness lasted for less than a km, as the bus broke down, and we were stranded.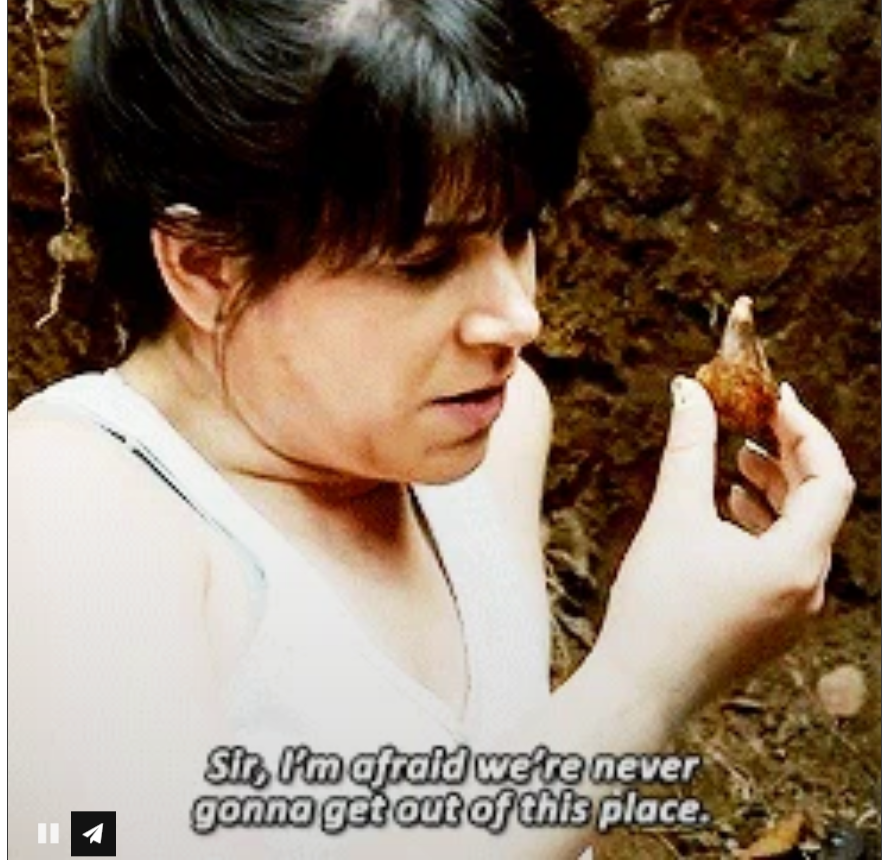 BTS — Angry auntie on the bus, yelling at the driver, was pointing at us to talk to him and sort this out!!! So, we got outside looking for the driver, hear a voice from the back " Bhaiya uski jagah ye wali bus jaegi" (this bus will take you instead of that one). Finally, we got onto the new bus, and the long journey to the mighty Himalayas finally begins.
Note: One thing you should know about the non-ac low floor bus journeys — it isn't comfortable at all if you are more than at least 5'10", because your legs don't fit in there and you end up getting stuck in there.
The journey continued with a couple of talks, a bunch of small naps and elderly quotes around us. Everyone had a different tale of their own to share with each other, most of which included Politics (the most common topic in India), food (everyone loves it) and mostly the stories related to god, since they all were going for Badrinath, apart from us.
In Himalayas, there can be landslides at any point of time, and you would always spot the work going on the roads most of the time. The reason we had to stop in the middle for minutes because of this. We encountered a couple of jams on getting closer to the destination and somehow, reached there by 9pm.
After getting off the bus, we realized that we had reached Pandukeshwar, which was like 1.5kms away from Govindghat. But as it was pitch dark and a bit late, instead of walking down, we preferred staying over there. On top of that we were all tired and didn't have much energy to walk all the way carrying the luggage.
After negotiating a bit we found a decent place to stay. It was a bit cold here at night, took out our thermals and quickly moved to the bed after having dinner. Without uttering a word we just covered ourselves in the blankets and went down to sleep.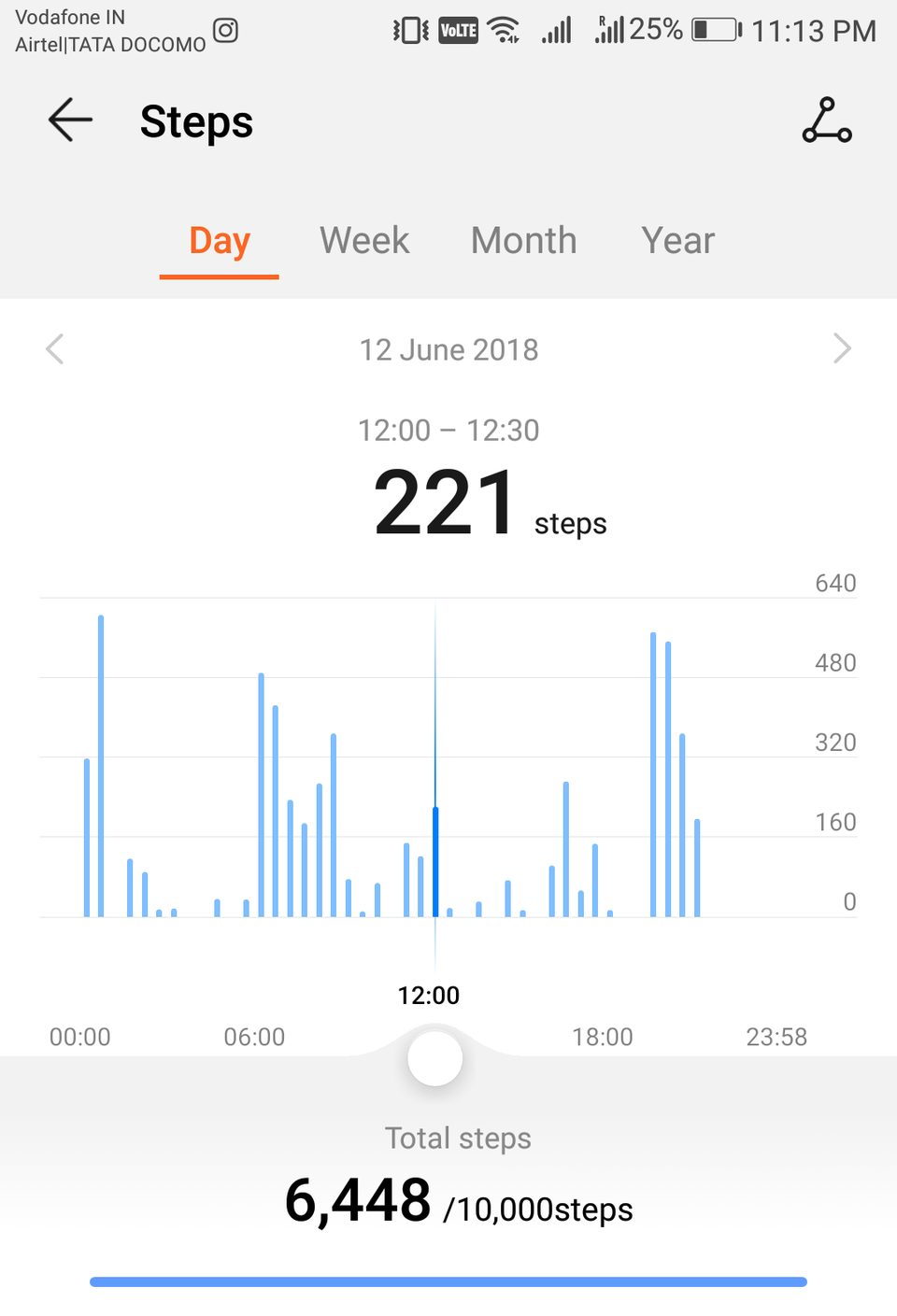 The official entry into The Himalayas
Woke up early morning, took a shower and all set to get to start a fresh day of walk in between the mountains. After a 1.5 km of walk, we reached Govindghat, where we had omelets and Maggie(that is the best food you get in the mountains). Took a taxi from there, that took us to the start of the trek, i.e., 4kms from Govindghat.
BTS — Whenever you get inside a taxi, Tata Sumo to be exact, the younger ones are always asked to fit in the back, with the luggage.
Somehow we managed to reach Joshimath, being uncomfortably numb, and with the rucksacks at our back, all geared up to start the trek.
There are 4 ways to reach Ghangaria-
- Copter
- On the back of a Mule
- Porter
- 14 km long walk, all by yourself
We took the last option, and with full energy, began our 9km long trek, and like the bus, around half a km from the start, Vishal and Somansh broke down.
BTS — Vishal was very much excited because this was his first trek and Somansh was the most frequent person to visit The Himalayas. And in this half a km of the trek, which we all did together, took almost 3 to 4 breaks. Minutes later, both of them were found waving at us sitting on the back of a mule.
We took 3 Mules for 2000 bucks, 2 for both of the guys and laid down all our luggage on the third one, and triggered the official beginning of the trek from there.
Now, we were all by ourselves making our way through the mountains, including hundreds of other people, most of them going for Shri Hemkund Sahib (at least 90% of them).
There is definitely some positive energy in the Himalayas, which was the reason we saw most of them, in their 60s, preferred walking with us instead of taking the mule. It was actually pretty tough, and still they kept walking non-stop, chanting "Wahe Guruji Da Khalsa, Wahe Guruji Di Fateh".
There was even a free medical camp in the middle where you can see a doctor and get some meds, and continue your journey. We saw people coming down had glucose packets with them, giving to the ones going up. 2 of the guys even gave us sticks to walk. It felt like they also wanted us to finish the trek and get to the top of it.
We reached half the way, saw the boys waiting for us. They had reached 10 minutes prior to us, so we were going at a decent speed and got it covered in time.
Water streams nearby, surrounded by the enormous beautiful mountains painted all green, we sat near the shops for a small break. The guy with the mules told us that the left out part of the journey's difficulty level was going to be 3 times than that of previous one, as it was more inclined and it would even get tough to breathe because of the height.
Note: Always carry a lot of water, chocolates and dry fruits on a trek. They are a great source of energy and helps you in keeping the momentum and sipping little water keeps you hydrated all the time.
Well, we never had a problem with this, thanks to Vishal, had it all covered. After grabbing snickers and some nuts, we were back on track.
As the journey started becoming tougher, the surrounding view started getting more beautiful because of which, all the body pain, hunger was gone, and it felt like there was no traction force which was stopping us to reach the destination.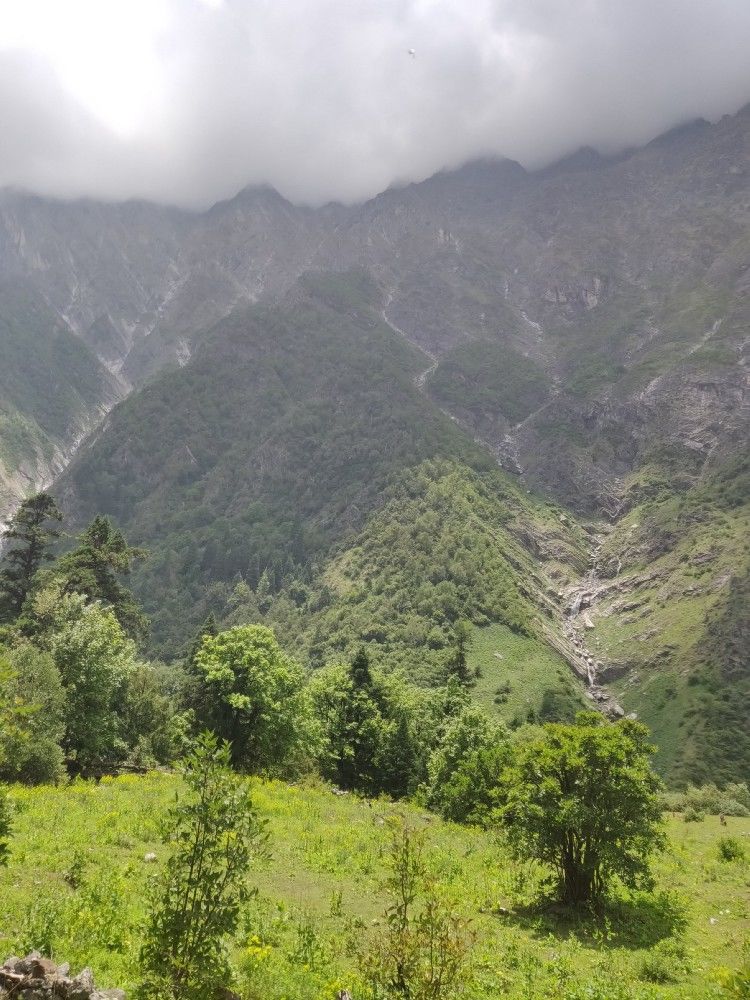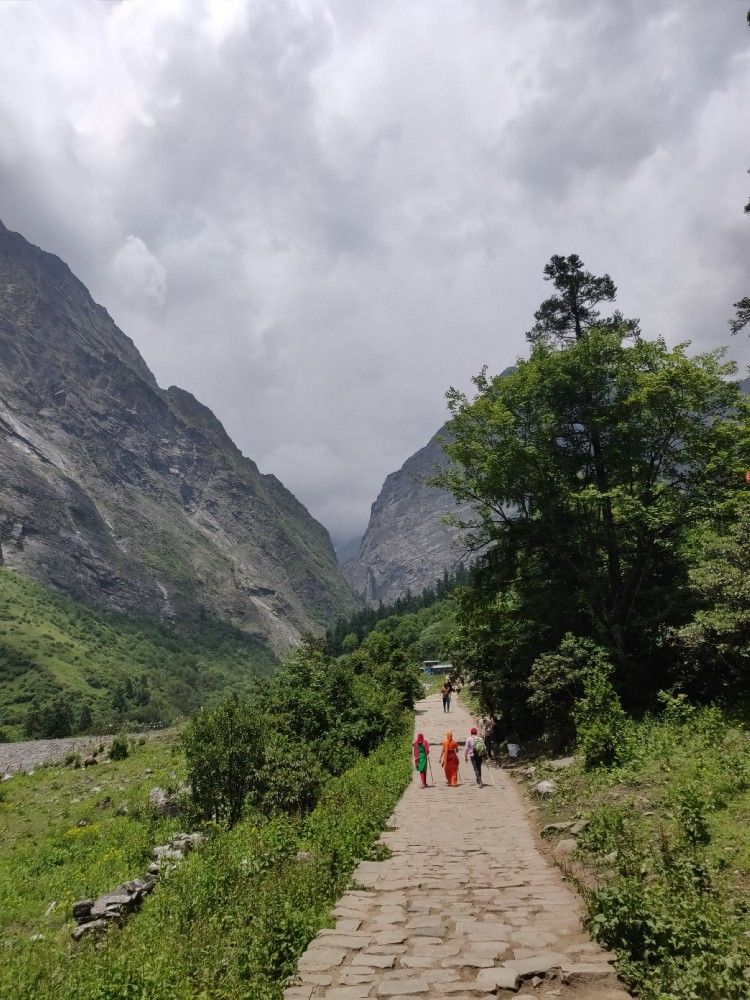 This half of the journey took apparently more time than the previous half, and we took comparatively more stops, but for a shorter duration. It took a couple of chocolates and more than a liter of water to get us to Ghangaria.
We were there by 2.45 pm while the other two had already reached over there, around 40 minutes ago.
A day halt at the base camp
Our legs were dead, it was paining all over the body and all that the brain could sense was, a plate of nicely cooked Maggie with some tea. So, we moved forward with it, gulping up the Maggie, looking at the mighty mountains standing in front of us, while the other 2 went on to search for a nice, decent place to stay.
Finally, after looking for half an hour with a bit of talking they came back with a fine deal for 4k for 3 days for a 4 sharing room. That was the best we could get at that time and after a big tiring day we didn't have much potential to go and visit more hotels nearby and negotiate with them.
So, right after getting to the hotel, the first thing we did was pick our phones and, Déjà vu, not even a single point in anyone's phone. So, we moved to the second best thing that could be done, asked for a bucket of hot water and dipped our legs in the bucket for a long time, as that was the most amazing feeling that could be taken at that time.
BTS — We fought over partitioning that one full bucket for dividing equal amount of water.
After a while, we got outside, sat in the corridor for some time, watching the clouds, covering the mountains like a blanket. With our jackets on, we just sat there looking at them, sharing our stories from the school, arguing about them and laughing about them as everyone had their own secrets from back then, yes, most of it included crushes, relationships and breakups, followed by making fun of one with others teaming up, like a typical best friends talk.
Later, we went down to the street in search of some good food. We had options for only veg, hence being on the safe side, we ordered Dal Fry because that never disappoints you when you are hungry and Chana Masala in the supporting role. After getting filled enough, we got back to the room, switched the speakers on putting up some light music and somewhere between Pink Floyd and the Beatles, we eventually fell asleep.
To be continued…
(The best pictures are yet to come)
. . .
-> Visit here, for a better version of the same story.