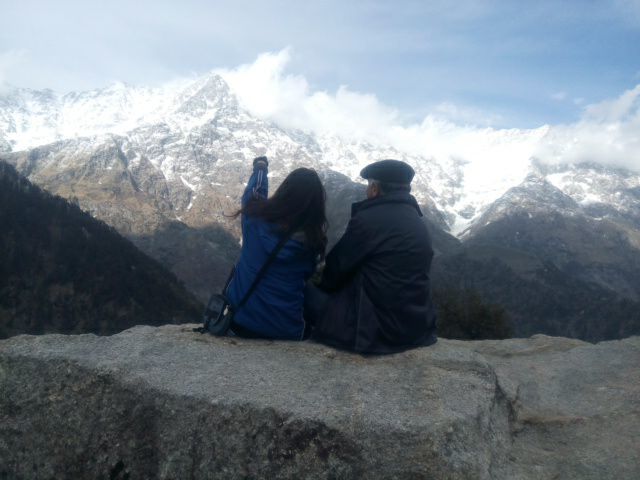 One fine day, I was going through my diary, flipping through fond memories from my childhood when my father used to trek with me to a new place every Sunday. I have always given credit to those small expeditions in the quiet hills of Almora for laying the foundation upon which my interest for travelling built and matured over time. However, on the very next page when I saw my unending bucket list, I noticed how I wished to go on all trips with my friends. Over time, I had forgotten the very person who had introduced me to the magic of exploring – my father. So finally, I managed to steal him away from his busy schedule, shake away my siblings, and flee to Triund for a getaway. The father-daughter duo was finally on the go!
Since Dad has always been in love with the hills, I noticed how being there changed his mood completely! He was a different person in the mountains – happy, carefree, and always up for an adventure. We would walk endlessly, following whichever place the hilly trails took us too. We raced each other in heavy rain, stayed at monasteries, and together, explored every hidden spot in town. Over the next few days, we were prepared to finally undertake the awaited trek to Triund.
My dad, an army officer, is trained to think of all possible scenarios and prepared our backpacks accordingly. We continued our climb lugging the heavy bags full of all supplies in the world!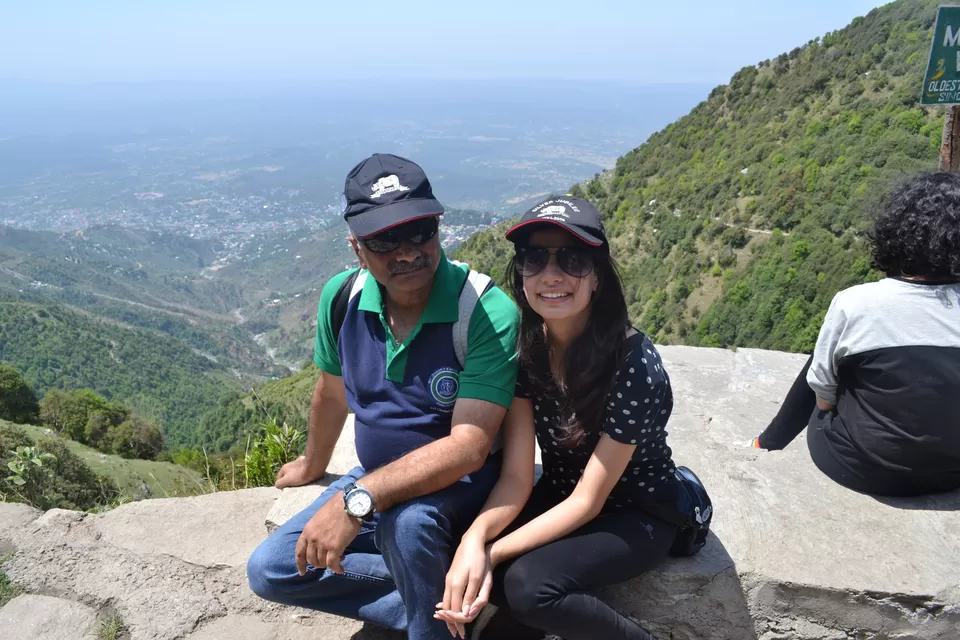 Every Army Brat will relate to this picture: Regimental Caps are a MUST on every trip, trek and outing. And so, we proudly sported our matching regimental caps throughout! We enjoyed the breathtaking view, mostly racing each other uphill.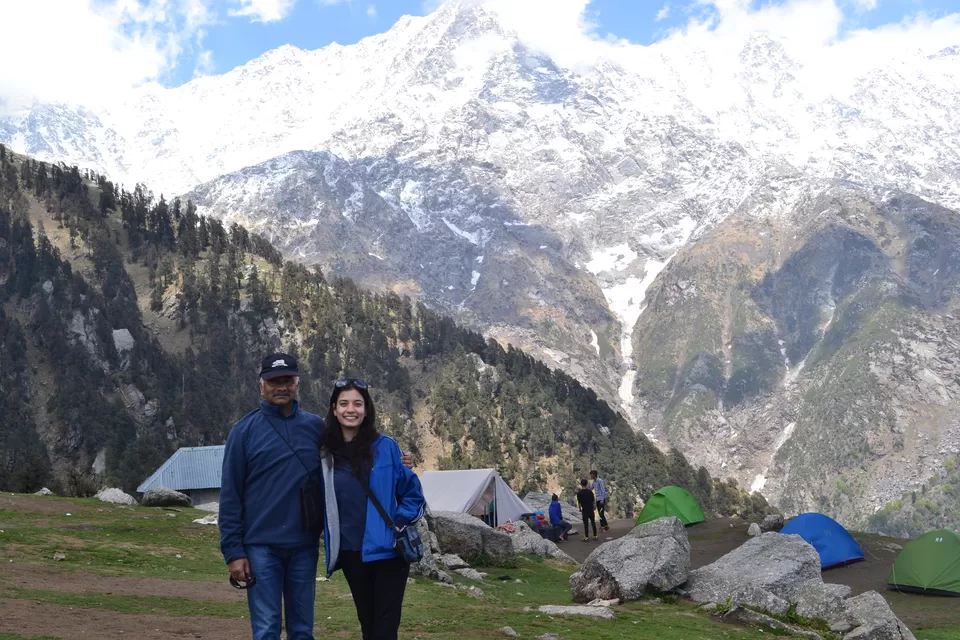 After the last rocky and tough climb, we were welcomed by the Dhauladhar ranges and the purity and tranquility of Triund. This was the perfect place to truly spend time with each other and ourselves.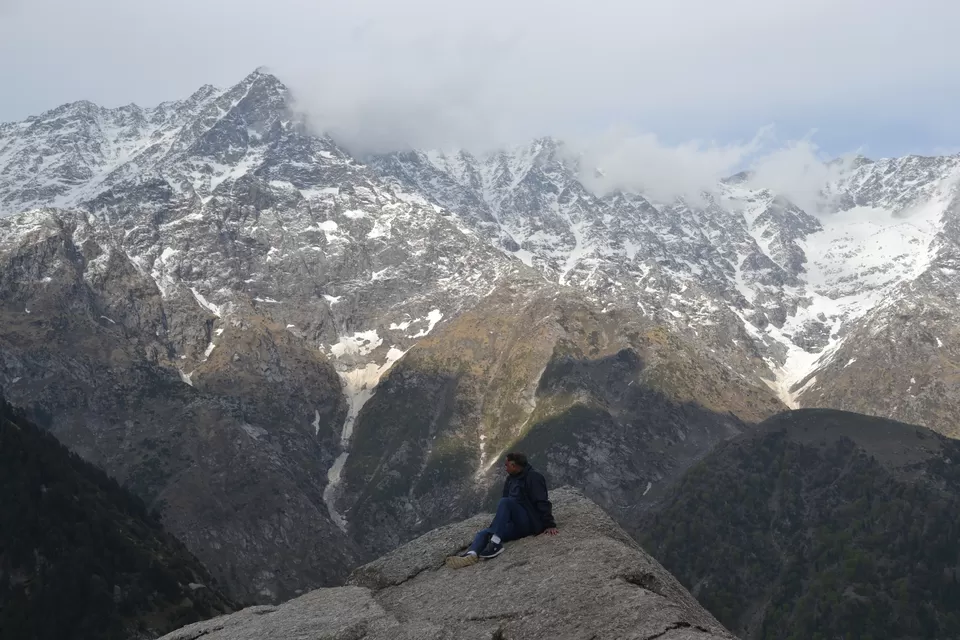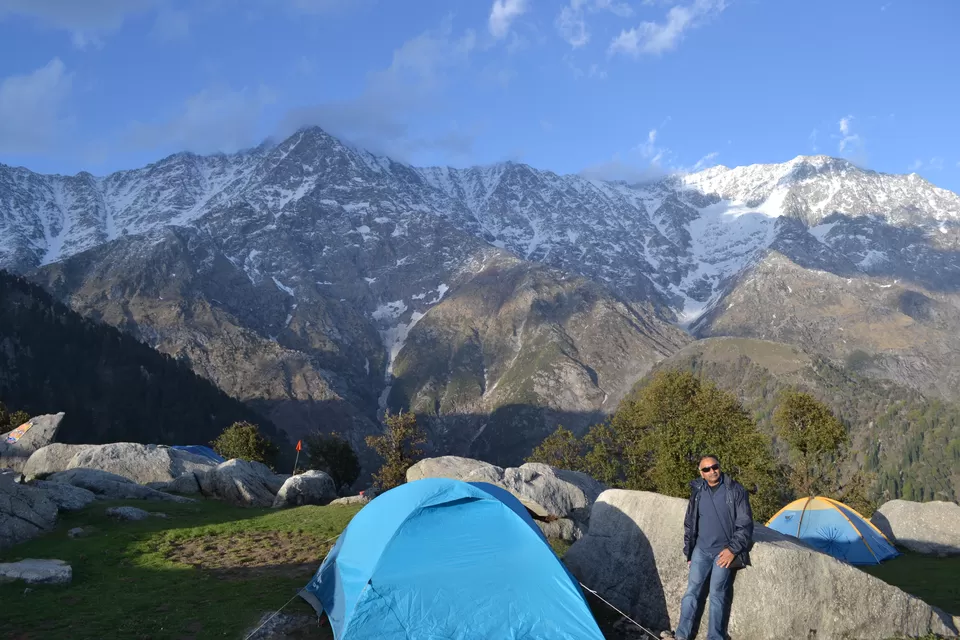 Considering how exhausted the trek left us, we thought we would crash into our tent, but the view pulled us out, and we walked all over the hill which was easily more than a kilometer. We sauntered about, making stories of what would go on here during the winter, socialised with a shopkeeper, and gathered firewood for a bonfire at night.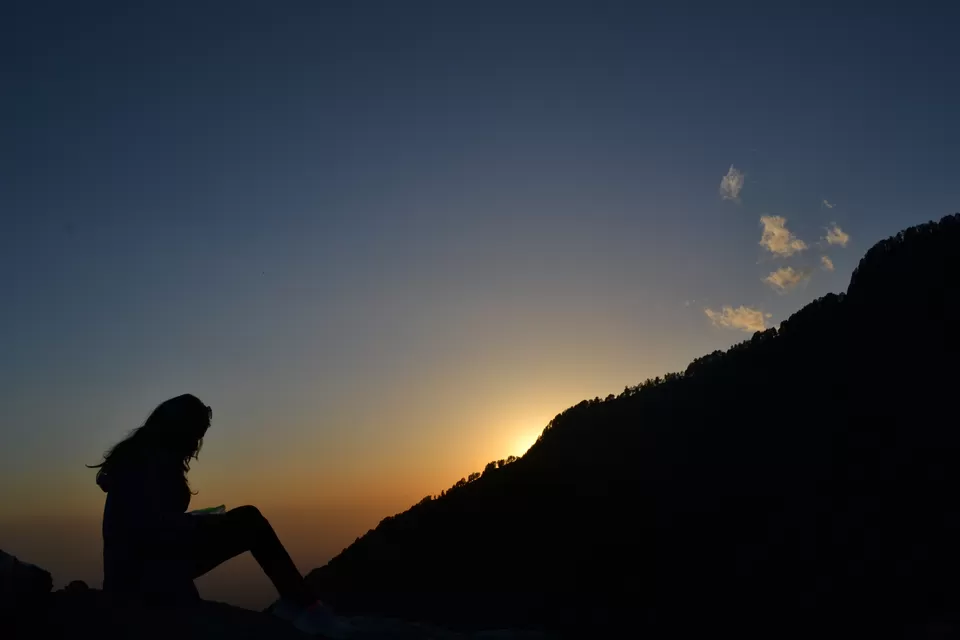 The night dawned making way for a beautiful milky way and we sat beside the bonfire singing, talking and cooking maggi. It's true what they say, if you truly want to know someone, take them to a place where there is no wifi. And truly, we found a better connection in this wilderness than we ever had before.
Looking back to this trip, I realise how lucky I am to know all his little gimmicks that I was too ignorant to observe before. How he loves crushing water bottles so that they can't be reused; how he has a tendency to walk and then retrace 4 exact steps to check if I'm worried or frowning, and how he constantly strives to strike a balance between between being precautious and yet, finding bewildering moments to express his adventurous side. A most wonderful human being, and someone I'll look up to even more after this trip together.
A page from my journal that most closely describes what I took away from this father-daughter trip:
" To Dad,
All my days I see how much I have of you in me
How traits, how speech, how tastes
transpose and engulf, constantly from you to me,
When the new me resembles the old you,
when the old me gets renewed by the new you.
Like the ocean waves that leave the shore unwrinkled,
always leaving glistening shells behind,
You leave your most precious impressions on me
that in turn
will be my footprints,
Today, Someday, Maybe Always"
--
So, take a trip with your old man and make up for all the time you spent away from him. For once, try putting your friends on hold, and grab the opportunity to change your equation with him forever!