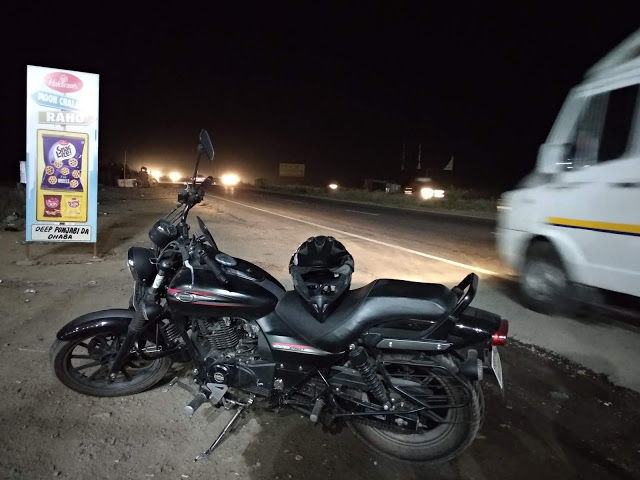 Kindly check my blog - "https://meandmymind124.blogspot.com/" before you read the article below.
Some people say, a lot can change in a day, now think about what can change in a year, what repercussion these changes can cause.I hope, you have seen my last post to the blog, which was about my bicycle trip to India Gate. That was not my first ride, but was the first ride which I posted to the blog. Apart from India Gate ride, I also did rides to Yamuna Bank forest (30 kms), Raj Ghat (45 kms), Okhla Bird sanctuary (30 kms) and few smaller rides of 10-20 kms. It was during these rides, I felt the need to travel more and to much longer distances, like more than 100 kms, which is not possible to do on a bicycle and also, will take too much time. With a 9am-6pm job, you can't expect to take leaves more often as there's always a deadline to meet, as if that is end of the world. As a result, I started looking for motorcycles, my all-time favorite means of transport. And recently in the month of April, I brought home my new Bajaj Avenger 220 street (2017 model). Yes, bringing him home was not an easy task, had so many papers and innumerous signatures to do. But after a waiting time of almost 4 hrs, he was brought to me and the mechanic, after tuning the bike, handed over the keys with a smile. That adrenaline rush you get, when you are handed over your bike's keys and the showroom personnel tells you "Sir, here is your bike, Congratulations!" is just something which can't be captured in words, rather should be felt.
The day he came home, I started planning for bike tours, for which I was waiting for quite a long time. Unfortunate that I was, had no one to accompany me with the rides. And being a newbie to the world of Motorbike riding, I was in no case ready to go on a solo ride. So, the days just passed, got my first servicing done from Bajaj, clocked almost 1100 kms in a month. The day was Friday and I had just reached to my apartment from office. An hour later, my friends came to my place and we started doing usual Friday night activities. At around 10pm in the night, someone suggested (out of 3 people) that we should go on a bike ride to Rishikesh (~250 kms from Noida). Since, none of us were in the position to ride, we cancelled the plan. The next evening, out of guilt that I didn't go anywhere this weekend, decided to go on a small ride to Garhmukteshwar (100 kms from Noida) along with my friends. So, after an hour of chit chatting, at around 7 pm we started our respective bikes and arrived at the Petrol station. One of us put forth an idea of riding to Rishikesh and without having any other thought, I said 'Yes'. Everyone agreed for riding till Rishikesh, stay there for few hours and then return by next afternoon. For them it was just another ride, but for me it was going to be the first ride of my life, something for which I've been planning for months. The first 50 kms journey till Meerut was just hectic. Since, it was a Saturday evening, everyone was in the rush to their home and the road was overloaded. It took us around 3 hours to reach Meerut, further which the traffic density decreased.
The clock was ticking 10.30 pm and we were somewhere between Muzaffarnagar-Meerut highway. Must say, cruising on an empty highway with a cruiser bike is just bliss. The bike was cruising at 90-110 kmph into the darkness and I was deep into my thoughts, pondering about the shit I went through in the past year. It was like I was watching a movie about myself, only I was on my bike, talking to the wind. With no windshield on my bike, the wind blast was very high and soon I started feeling cold, but the excitement kept us moving on. We reached Roorkee at around midnight and took a small break. The road to Haridwar, after Roorkee, was not in the good condition. To top this, the traffic was very high and we were back to speeds of 20-30 kmph and reaching Haridwar became longer than expected. Nevertheless, we reached Haridwar at around 1.30 am and decided to ride till Rishikesh, which is around 20 kms from Haridwar, without any halt in Haridwar. Finally, at around 2.30 am we arrived at Triveni Ghat in Rishikesh.
We stayed there for 2 hours and later on decided to go to Haridwar and visit one of the ghats. With Haridwar on our mind and GPS, we headed to our destination. The time was 5.30 am in the morning and we were in Haridwar, but the fear of entering Noida in high traffic hours, we decided to ride back home. And our return journey to Noida began. Riding on the highway couldn't have been more exciting, as the traffic on the road was very less due to early morning. Soon we were lost on the highway and at the speedometer started crossing the 90 kmph mark. Within few hours we were in Muzaffarnagar, took a break on a highway dhaba for breakfast. Entered Meerut at around 10 am and to our dismay, we got stuck in a traffic jam, which was around a kilometer long. Well, this is the time when having a bike pays off and soon we were out of the jam. The rest of the ride till my place was fine and finally at around 1 pm, I was parking my bike in the garage. The odometer said 480 kms and I was completely satisfied with my bike and myself for completing this journey. As I knew, this was not just the end of my road trip but was just the beginning for what is going to come. This ride was really an escape for me from the world I was living in and built a lot of understanding between my bike and myself. Somewhere on the road, my bike and I became one.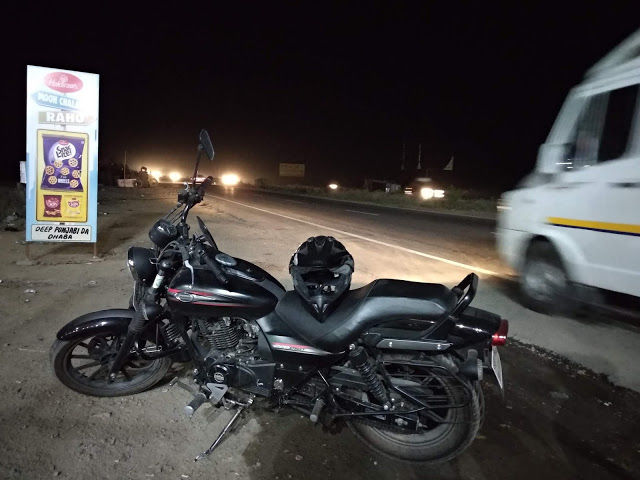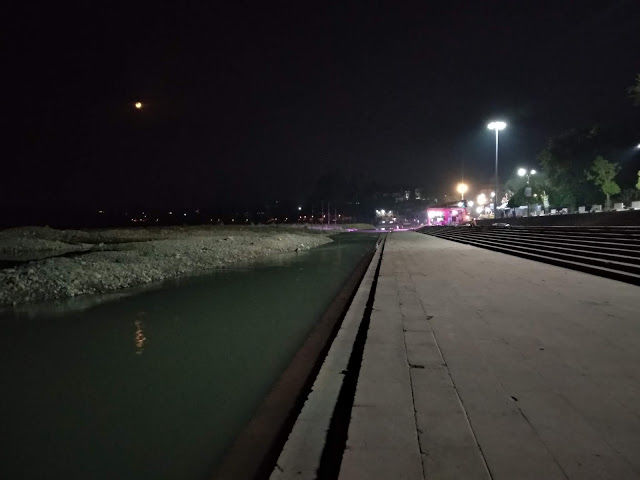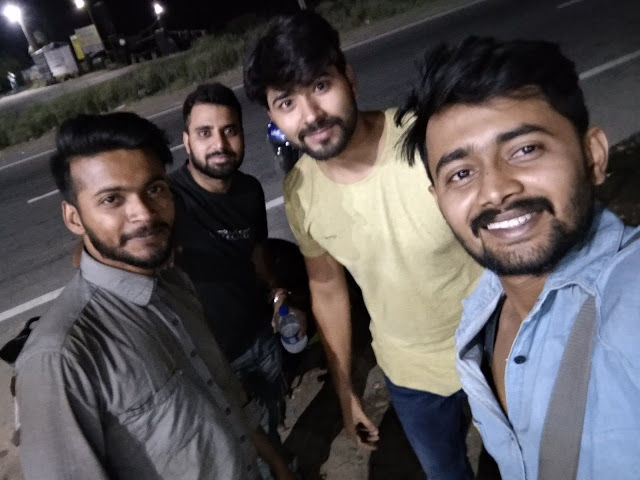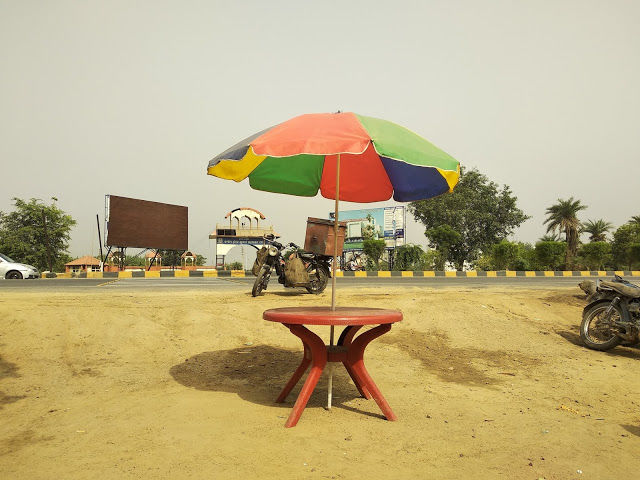 Your life. Your call.
Ride safe.
Peace.
Thank you
Frequent Searches Leading To This Page:-
weekend tour to rishikesh, weekend travel to rishikesh, weekend trek to rishikesh, weekend road trip to rishikesh, weekend trek to rishikesh