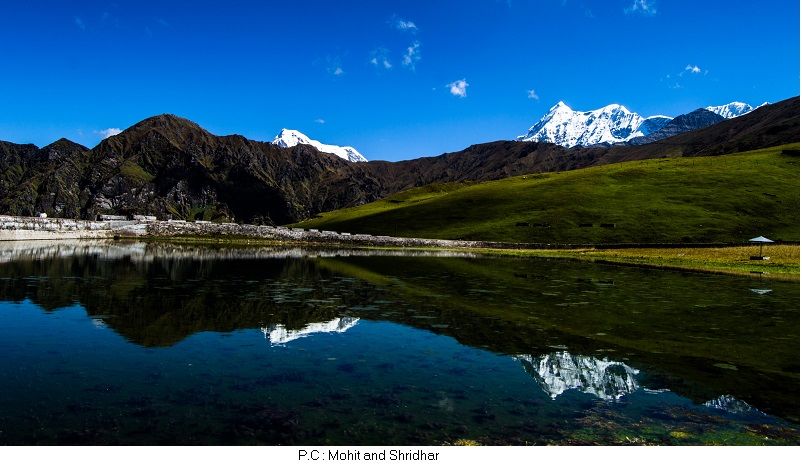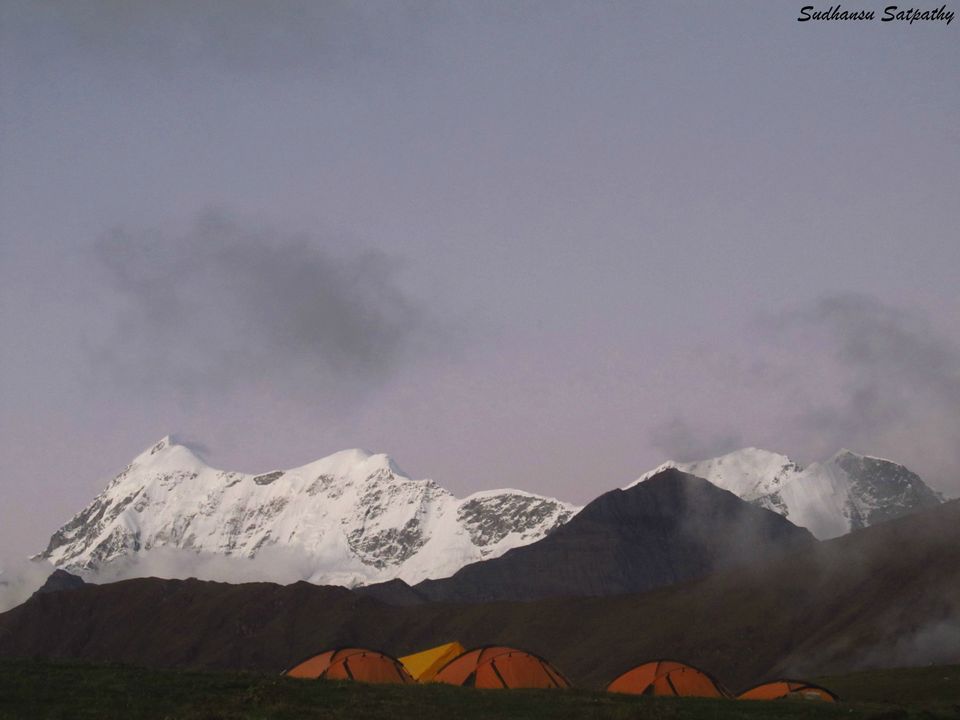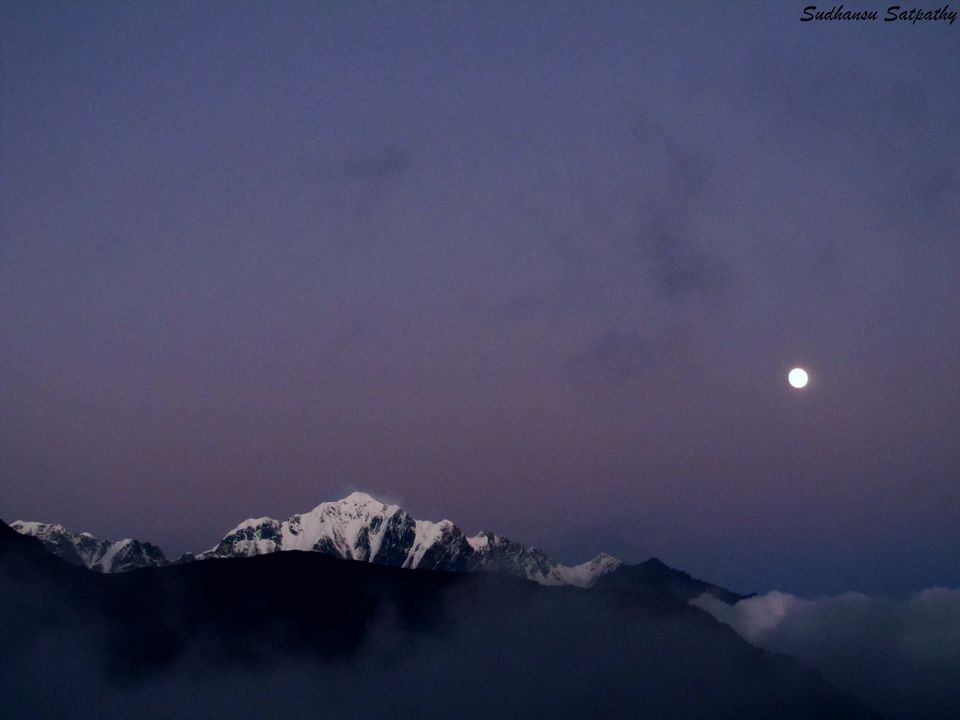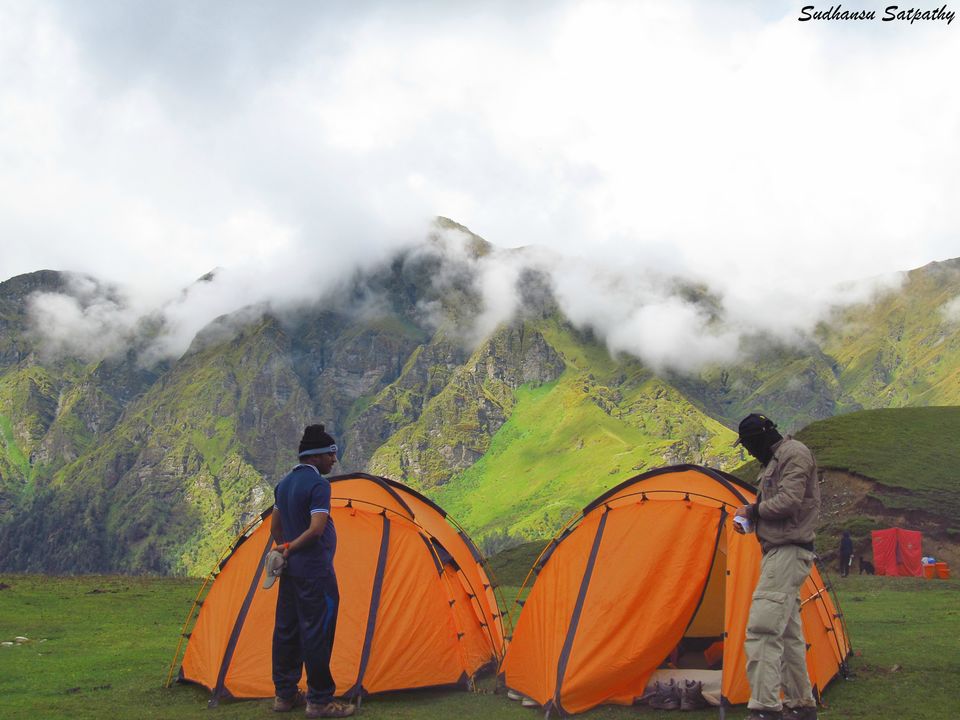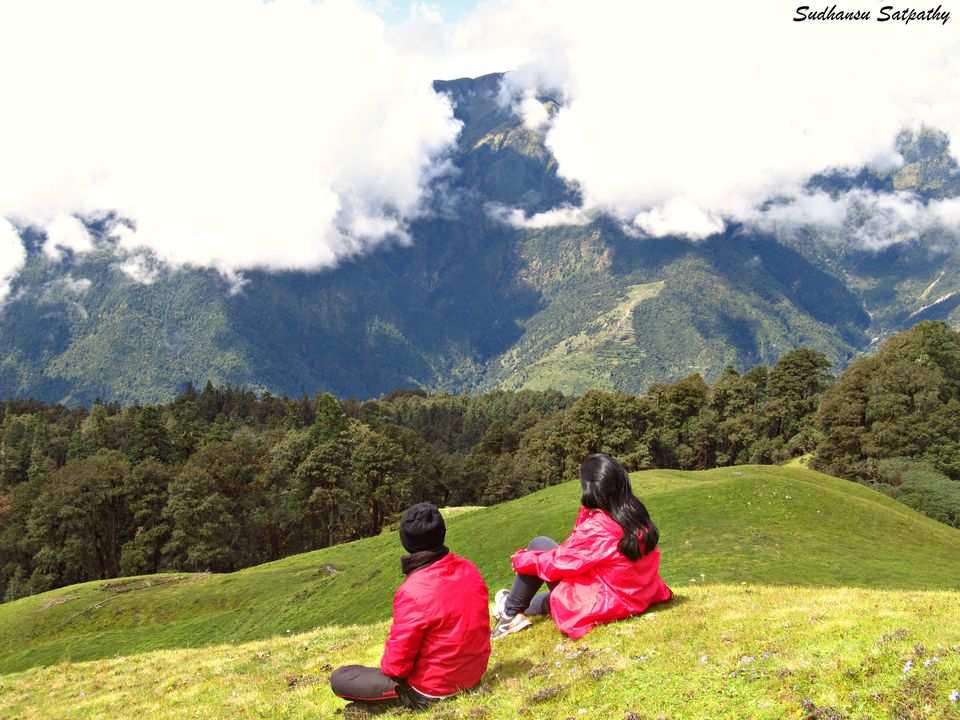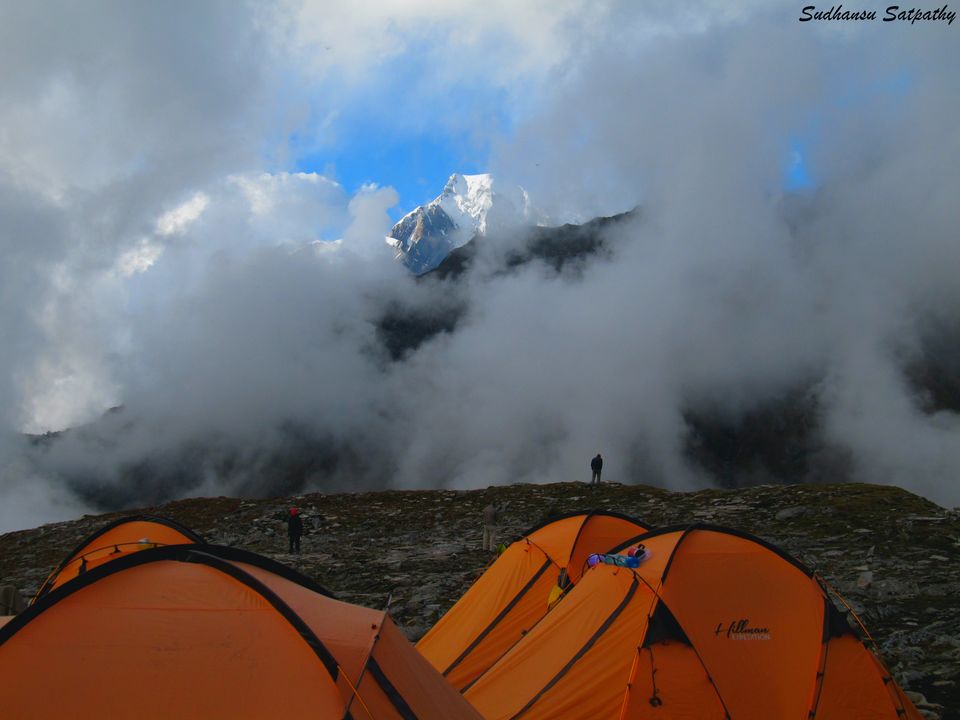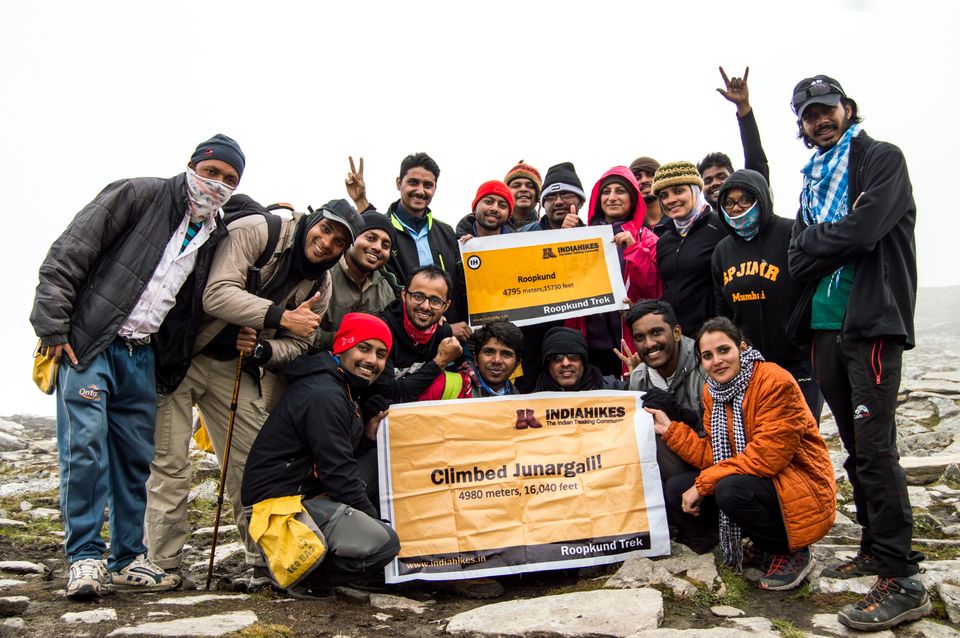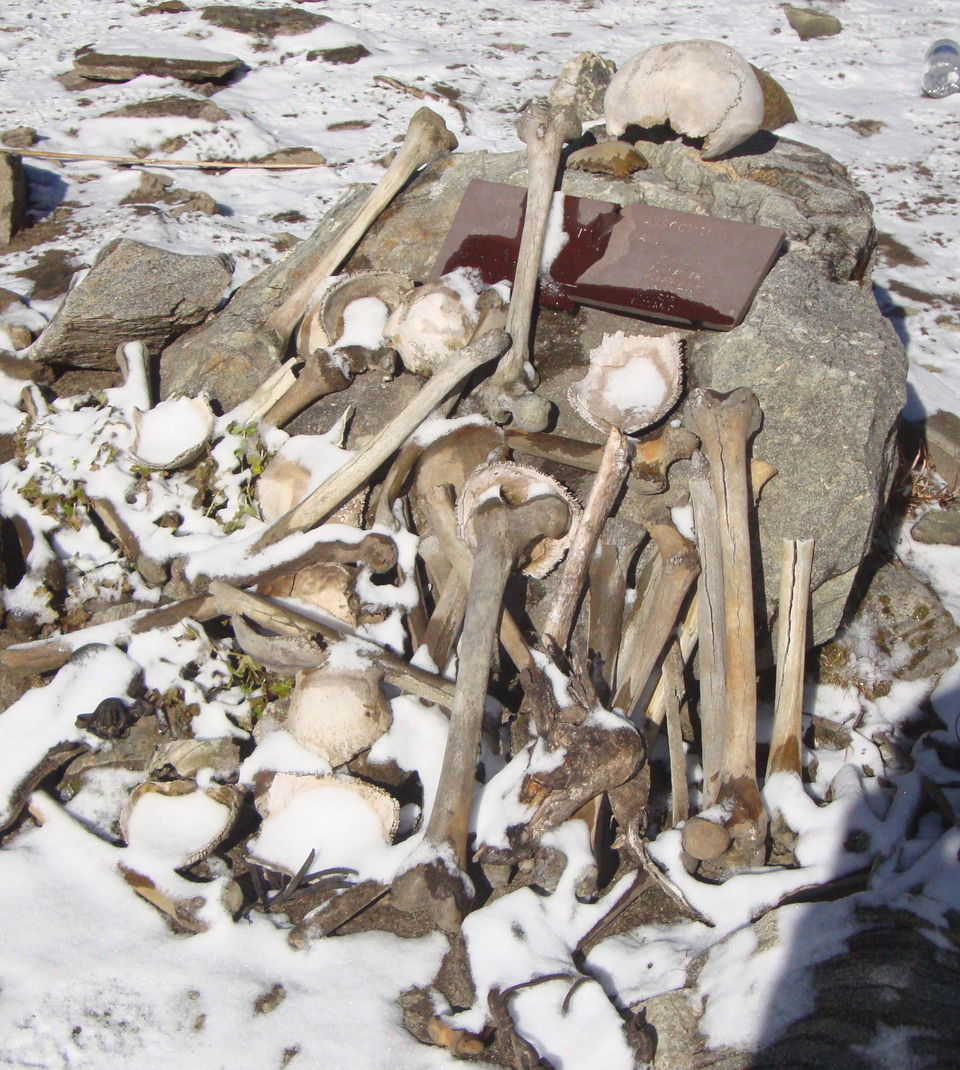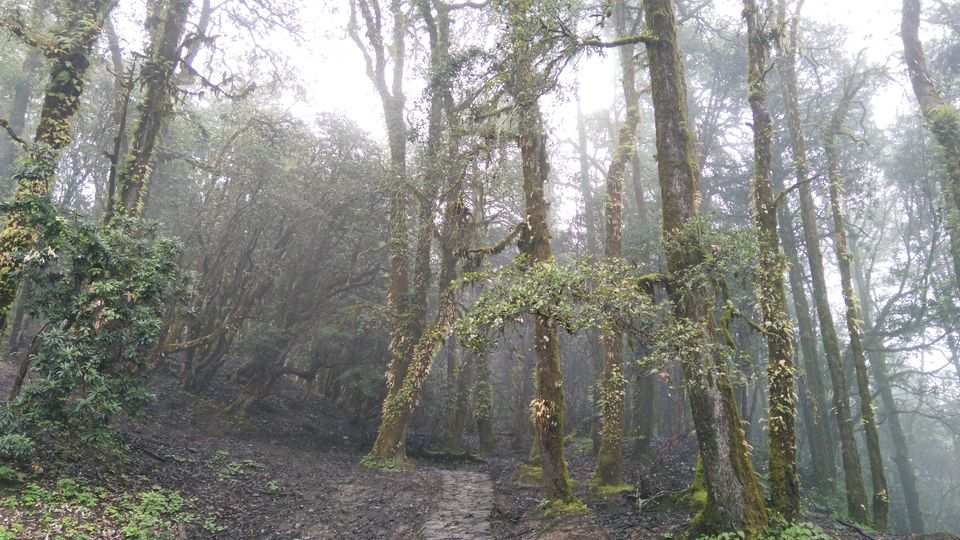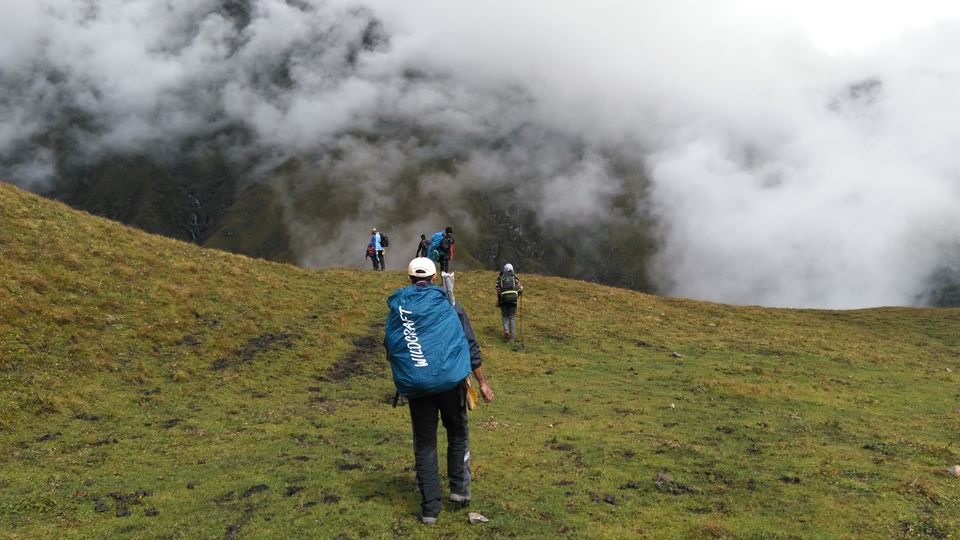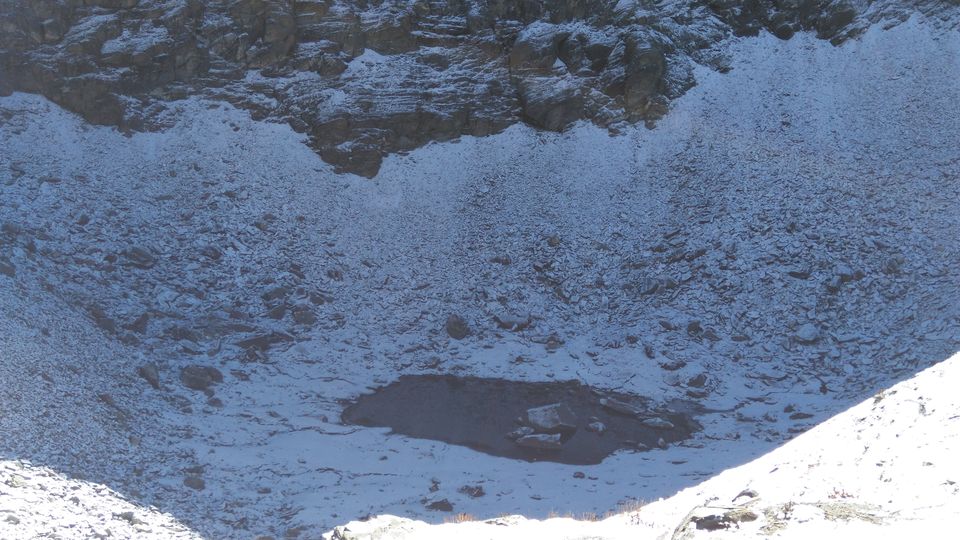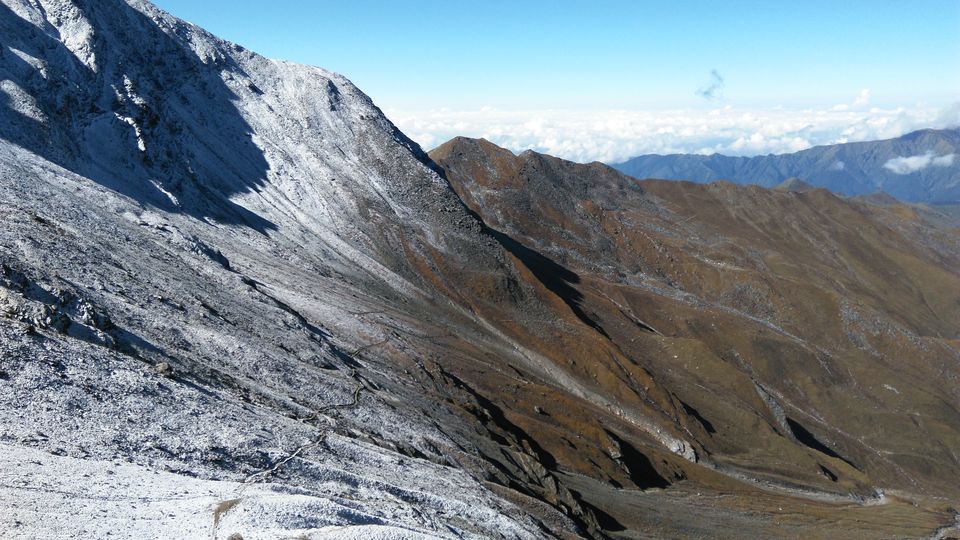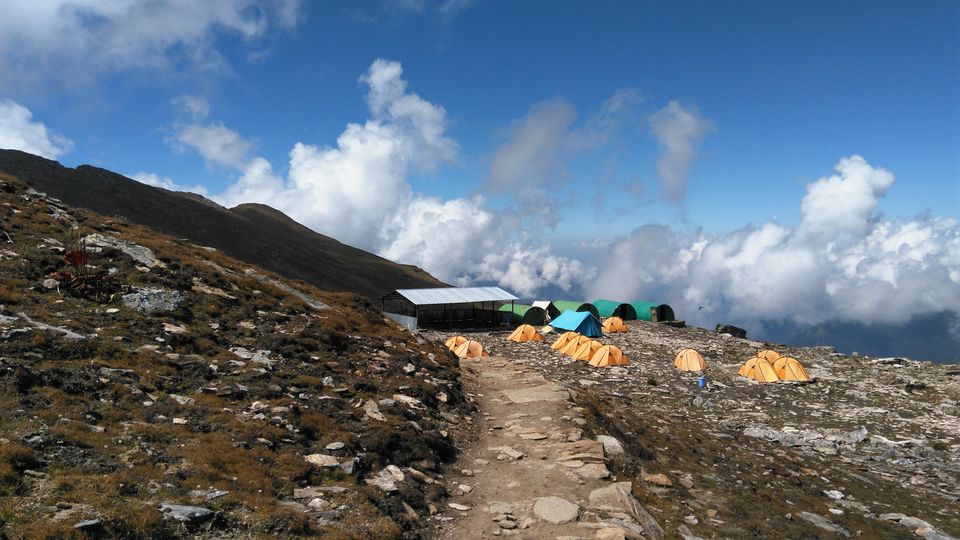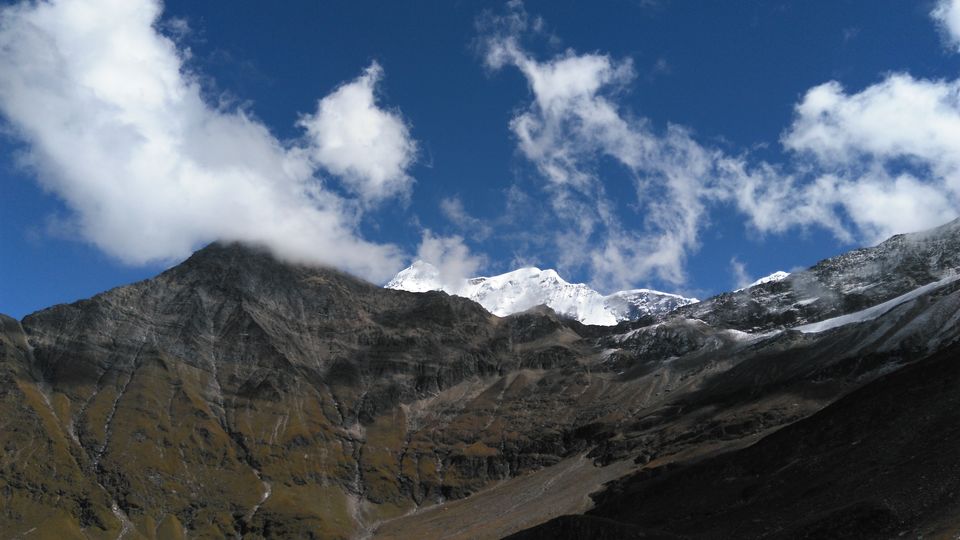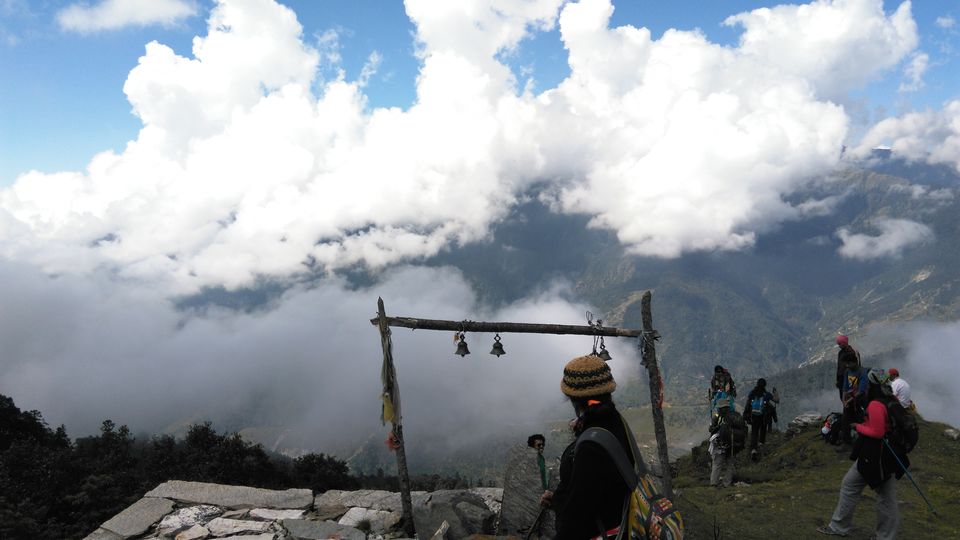 #TripotoTakeMeToSandakphu
"Twenty years from now you will be more disappointed by the things you didn't do than by the ones you did do. So throw off the bowliness. Sail away from the safe harbor. Catch the trade winds in your sails.Explore.Dream.Discover." - Mark Twain
"I told you to book a train ticket!!" I shouted furiously at Nikhil oscillating like a pendulum in the last seat of an Uttar Pradesh parivahan. We were travelling in a dilapidated bus on a treacherous road after hopping through all the metro lines in Delhi to reach Haldwani. Finally we were able to reach Kathgodam at 10.30 in the night after a day's struggle.
Flashback...When was the LAST time you did something for the FIRST time? This question was lingering in my mind for a very long time now. Though I wasn't sure what I really LIKED to do for the FIRST time,I made up my mind to do a trek in the mighty Himalayas. I always wanted to escape from the madding crowd of the cities and go to a place abundant with natural beauty,to the lap of mother nature but I was engulfed by devilish thoughts Will I be able to complete it? How will I manage to spend 8 days without electricity and internet? How will I travel with complete strangers?Let me now introduce you to my flatmate Nikhil. He had already registered for the Roopkund trek. After a lot of thought and pushing my anxiety and apprehensions to the back seat I settled to do this trek.
And now we are in Kathgodam to start our mesmerizing journey of 8 days to the abode of Gods. We were doing the trek with a trekking organisation called IndiaHikes. We were supposed to be picked up from Kathgodam and transported to Lohajung. Our vehicles were waiting at Kathgodam railway station. There were 3 Boleros waiting for us at the station. We had come to know that there were 17 of us doing the trek. After a short waiting of 1 hour and few formal introductions we were ready to start our journey. I have already written a blog on the people with whom I had done the trek. The road journey from Kathgodam to Lohajung exposed us to the magnificence of Uttarakhand and its surreal beauty. The view was breathtaking . It was the first time I was exposed to such brilliance of mother nature, mountains on one side and the other side dominated by picturesque river. Pindar river is what it was christened. It almost followed us till we reached our destination. we crossed Bhimtal lake,Almora, Kausani and Dhewal to reach Lohajung. The journey was long almost 11 hours including pit stops for breakfast, lunch and evening tea. We reached Lohajung around 6.30PM. We were welcomed by IndiaHikes's base camp coordinators and were served hot dinner after a small briefing. We were asked to assemble after dinner for going over the itinerary. During this assembling, we were formally introduced to our Trek Leader Mohit. He started with the team introduction and briefed us on various aspects of the trek- trek itinerary, etiquettes,medical tips, green trail etc. We were enlightened on the importance of keeping the body hydrated and the omnipotent medicine DIAMOX (to prevent high altitude sickness). After this, we went to our respective rooms and got under the cosy blankets, little did we know what the destiny had planned for us for the next 6 days!!

"Yeah it's a new dawn,
it's a new day,
it's a new life for me.
oooooooooh
And I'm feeling good"
-Nina Simone
Exactly my feeling.Next day morning everyone was awake by 5.30 AM. It was definitely a new beginning for me. I was excited to the core and was ready to take a giant leap of faith and overcome the thought of dubiousness. Mohit introduced us to our Trek Guides Balbir and Pratap. Balbir bhai was supposed to lead us and Pratap played the role of a sweeper(the last man in the group) to make sure no one is left behind. Balbir bhai was a middle aged man who had a contagious smile. He knew the trails like the back of his hand. On the other hand Pratap was a lad in his early twenties. Both of them had mastered the art of story telling. Mohit, our trek leader, was a lanky IITian who followed his passion. Though he had always a grumpy look but he was a kid at heart, constantly motivating us to move ahead. Let me tell you, initial few days I was walking very slow.So whenever Mohit crossed me, he always had the same question "itna jaldi thak kaise jate ho?"(why do you get tired so easily?) How do I explain him, I was a little plump guy who didn't had the required fitness :(. So I always had to come up with some excuses.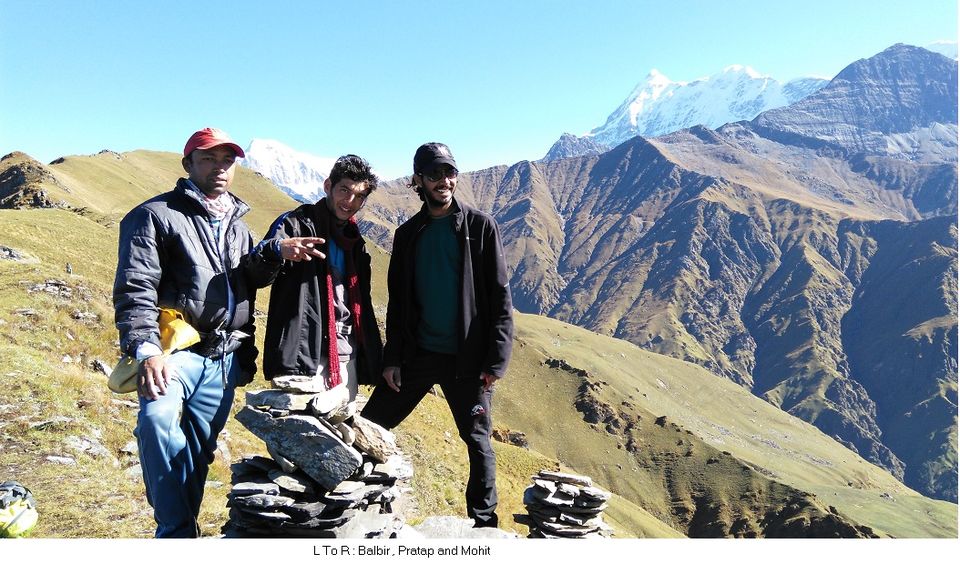 We had to cover a distance of 5.6 km to reach Ghairoli Patal, our next camp. We were driven to Wan village(13 km from Lohajung) from where we started our trek, a climb through the village to reach the highest point Ranaka Dhar. In between we stopped at Latu Devta temple to seek blessings for a safer completion of the trek. During our uphill climb we met cute and innocent Himalayan kids and shared our toffees with them. They would offer us a mischievous namaste and ask us for a toffee. Pooja ma'm would ask them their name and give them a candy. From Ranaka Dhar we descended to Neel Ganga river. The group stopped to refill their water bottles and to enjoy its clear and pristine water. Then the climb was a forced ascent through magnificent oak and rhodenderons forest to reach Ghairoli Patal. We had gained considerable altitude and I was gasping for my breathe during the ascent. It started drizzling and we had to tread through slippery and muddy trails. At one point of time, I cursed myself for enrolling for this energy sucking activity. We reached our campsite around 1 in the afternoon. We could see small beautiful tents which would be our home for next 6 days. Everyone was tired after a long trek of 6 hours. We were served with hot lunch. We were strictly advised not to sleep rather get acclimatized to the climate. We played various fun games and started to bond. At the onset of dusk, we were exposed to complete darkness, torches were our sole companion. It was at this point we had the first glimpse of the mighty Mt. Trishul. It also marked the blockbuster entry of a device named Oximeter, to measure the blood oxygen level. Oximeter reading was a mandatory affair every evening from there on. A shiver runs down our spine everytime the small screen of the device registers some ominous graphs and numbers. This device had the potential to turn down my dream of completing the trek. We were served dinner at 8PM and then everyone retired to their tents. This was our first night and it was completely eerie. we could hardly sleep. This was something beyond our regular lives.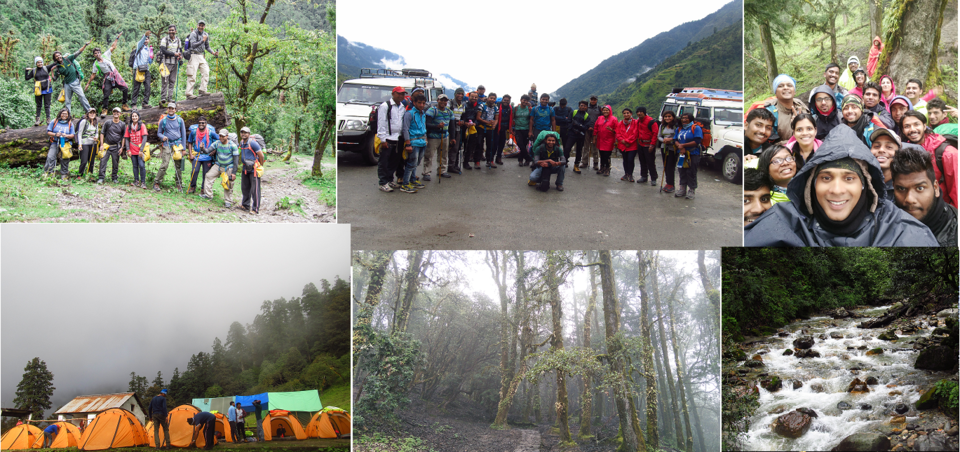 "The woods are lovely,
dark and deep,
But I have promises to keep,
And miles to go before I sleep,
And miles to go before I sleep."
-Stopping By Woods On A Snowy Evening - Robert Frost
The second day of our trek was supposed to be an easier day and we were excited to reach Asia's largest high altitude meadows. Most of the people were awake by 5 in the morning and were trying to get used to the process to be followed for the remaining 4 days. We were served with hot soups and tasty breakfast. By 8 we were ready to start the trek. We had to cover 4km traversing through thick forest and dampened soil to break out of the tree line to reach Ali Bugyal. During the 1.5 hour trek through the thick forest, we had to stick together and had to pass through small water streams and logs lying on the trail. The group was continuously acclimatising and getting used to the physical strain. By now, the group had bonded very well. We were taking groupfies and everyone was sharing their adventurous stories. The first sight of the velvety meadows brought us a smile. We could feel that it wasn't ephemeral, mother nature had more such surprises waiting for us. There was a small dhaba at Ali Bugyal where we had tea and some snacks. We offloaded our backpacks and started our walk to Ali top to get an astounding view. We could see herds of sheep grazing, shepherds trying to tell their stories and symphony of bells on mules. We felt like tiny ants in front of the mighty mountains. After enjoying our short stint in the dhaba, we started climbing up the trail towards Bedni Bugyal. we could see our previous day's campsite from the edge of the cliff. As soon as we reached our tents, it started drizzling. After about 30 minutes, the clouds had cleared and we could see a beautiful rainbow. The setting sun gave the sky a myriad touch and silhouetted the mountain ranges. We again played some fun games till our evening snacks were ready. This is where we found footsteps of a leopard. We were excited and scared equally. After an early dinner we were ready to sleep. I was woken up by tinkling cattle bells which was continuously ringing. I looked at my watch, it was just half past mid-night and when I stepped out of my tent to attend nature's call, I could see a herd of mules happily grazing near our campsite. Somehow I managed to avoid the cacophony and slept for the remaining night. Next day morning, when I got up around 5.30 in the morning, I could see the complete western Gharwal, Chaukhamba, Nanda Ghunti and Trishul standing tall.
The next camp was Patar Nachauni.It was at a distance of 4.8 km from Bedni Bugyal. We started our day after breakfast. It was mixed sunny and cloudy. After a small hike to Bedni Kund, we rested there for a while and then gradually climbed the steep slope to reach the trail which continued till Patar Nachauni. The sun was playing hide and seek with us. The climate was changing abruptly and we weren't surprised when rain and hail hit us.Though it was temporary we could fill pellets of frozen rain on our body. We had to leave behind thick vegetation and move towards decreased flora and thinner air. The climate was getting worse and we had to hurriedly descend down to our campsite which was located at a slightly lower ground. The view was majestic . It seemed as if the Windows XP wallpaper was shot here. It started raining heavily and we had to gather at our dinning tent and were stuck there for approximately 30 minutes. The winds were very strong and at some point of time we felt like the tent would fly away. As the clouds cleared, we were spellbound to see not just one but two rainbows. We could see streams flowing at a distant place. Another batch of trekkers were supposed to join us this evening who attempted the summit a day before. We were eagerly waiting for them to hear about their stories. After a brief rest, we were set for an acclimatising walk to a small dhaba which was at a height of 300 ft from the campsite. We were told that we would be getting some mobile connectivity for the last time. We climbed the ridge and made some phone calls to our near and dear ones who were anxiously waiting to hear about our well-being. After having tea,maggi and omlette we descended to our campsite. It was a full moon night and we could see another beautiful peak called Maiktoli. After hot dinner, we retired to our sleeping bags.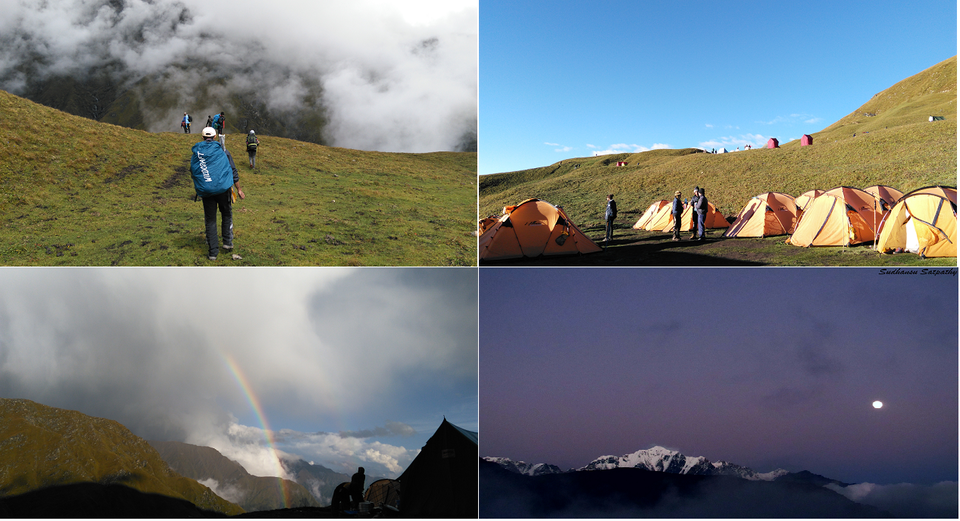 Bhagwabasa, the next destination, was supposed to be our last campsite for the trek. It was situated at an altitude of 14100 ft. The location of the campsite made it vegetation less and was a completely barren land filled with rocks. It was at a climb of 4.5 km from Patar Nachani. The meadows end from Ghoda Lotani and the steep climb begins till Kelva Vinayak temple. After a short break of 30 minutes, we continued the trail which was relatively easy and the gentle curves with large rocks made it more exciting. Once we reached the campsite, we were greeted by the panoramic beauty and the picturesque location of the tents. This site remains submerged under snow most of the times of the year but we were lucky to see the campsite in its original form with all the rocks. We reached Bhagwabasa at around noon and the lunch was ready. Hot food and chilling climate made it even more interesting. We enjoyed the beauty of the campsite, the view from the cliff edge and chit chat with our trekkers till dusk. We were briefed about the summit day's schedule and the importance of keeping the body hydrated. The oxygen levels in our blood stream was now falling. We could feel the heaviness in our breathe. Two of our group members had low oximeter reading along with me. Though I wasn't feeling any uneasiness, Mohit was always trying to make sure I was alright. He even warned me that if my reading doesn't improve I won't be able to join the group the following day. I immediately gulped 2 litres of water. I could hardly eat my dinner. We were served Gulab Jamun in our dinner!!! Can you imagine getting to taste this yummilicious sweet dish at such an altitude. Kudos to the indiahikes support staff. We were informed that we would be pushing for the summit trek at 4 in the morning. We sneaked into our tents and tried to catch some sleep.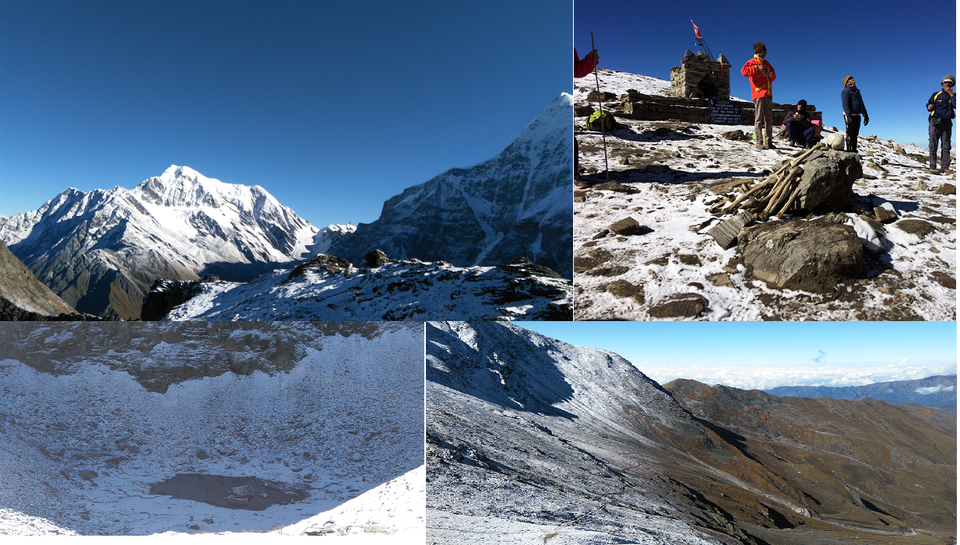 When we woke up at around 2 in the morning, we could see snow on our tents. We were pretty excited, this was the first snow in this time of the season and we were lucky to experience it. We started our summit walk carrying just our day packs which contained only the bare necessities on our back and a torch in our hands. Fresh snow on the rocks was making it slippery and difficult to walk. Mohit made sure we stick together and the whole team moved at a fair speed by putting the slowest trekker in the front. The trek was a forced climb, the last 1 kilometre was like fighting a war, between the brain and the heart. It was going to be an impeccable journey which was going to leave an indelible impression on me. I tried to console my mind, a little hardship and there it was standing before us the majestic mysterious frozen lake - Roopkund. The fatigue from the walk and the chilly fight with the belligerent cold vanished in split seconds as I stand in awe of the scenery in front. I had been victorious and was happy to carve a niche in my life. We didn't stop here, we attempted to climb Junargali which was at a height of 300 ft from Roopkund. As we reached the highest point in our trek, the wind was blowing hard but it didn't deter us from capturing victory snaps with our national flag. We raised our hands,shouted out loud and congratulated each other on achieving a rare feat. We were exposed to the majestic beauty of Nanda Ghunti on one side and Trishul on the other. It was enticing us to come closer. It is aptly said " A thing of beauty is a joy forever".As the climate started deteriorating, Balbir Bhai asked us to descend down to Roopkund. I could see the pristine lake reflecting the shiny rays of light. It was hard to believe that this majestic beauty was holding a secret - a graveyard of skeletons. Pratap opened up a box of hot parathas.We savored it with pickle and took group photos.
We were soon ushered to begin our descent, as the rising sun would cause the snow to become slippery.
"Getting to the top is optional. Getting down is mandatory."
- Ed Viesturs, No Shortcuts to the Top: Climbing the World's 14 Highest Peaks
The descent was quite difficult with thin layers of snow and narrow paths making it even more tricky. We managed to hold our breathe and descend down the trod path to reach Bhagwabasa. After a short rest followed by hot lunch, we started our journey towards Patar Nachauni, our campsite for the night. All the members were feeling complacent. It was a tradition to serve hot momos to the victorious troop as evening snacks. We were no different, we filled our stomachs with the piping hot momos. We clicked photos and played Uno till we retired to our sleeping bags.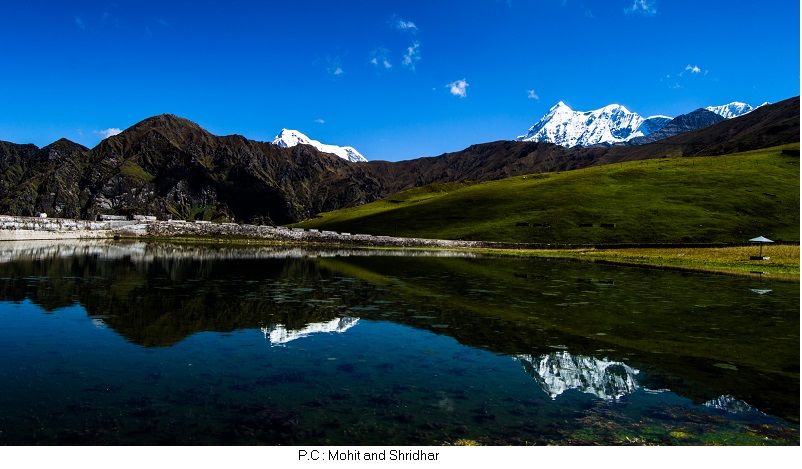 Next day we were supposed to descend down to our base camp Lohajung which was a 15 km trail. We started early morning and almost ran through the straight trails from Patar Nachauni to Bedni kund. We were amazed to see the reflection of Nanda Ghunti and Trishul in the sacred waters of Bedni Kund. After a short break, we started our journey towards Gherouli Patal. We stopped at the campsite to have hot lunch in the form of sumptuous veg pulao with raita. Time was running out and we had to cover the Jungle trail before dusk. It was a day of testing our knees, it was continuous descend and we devised various techniques and found umpteen shortcuts to reach Wan village around 5.30 in the evening. We were picked up by 3 boleros and transported back to Lohajung. Everyone was tired and after a short round of Uno retired to their respective beds. Next day IndiaHikes arranged for a transport from Lohajung to Kathgodam. After a group dinner in a small hotel in Kathgodam everyone parted their ways with a heavy heart and smile on their face. An epic journey was completed.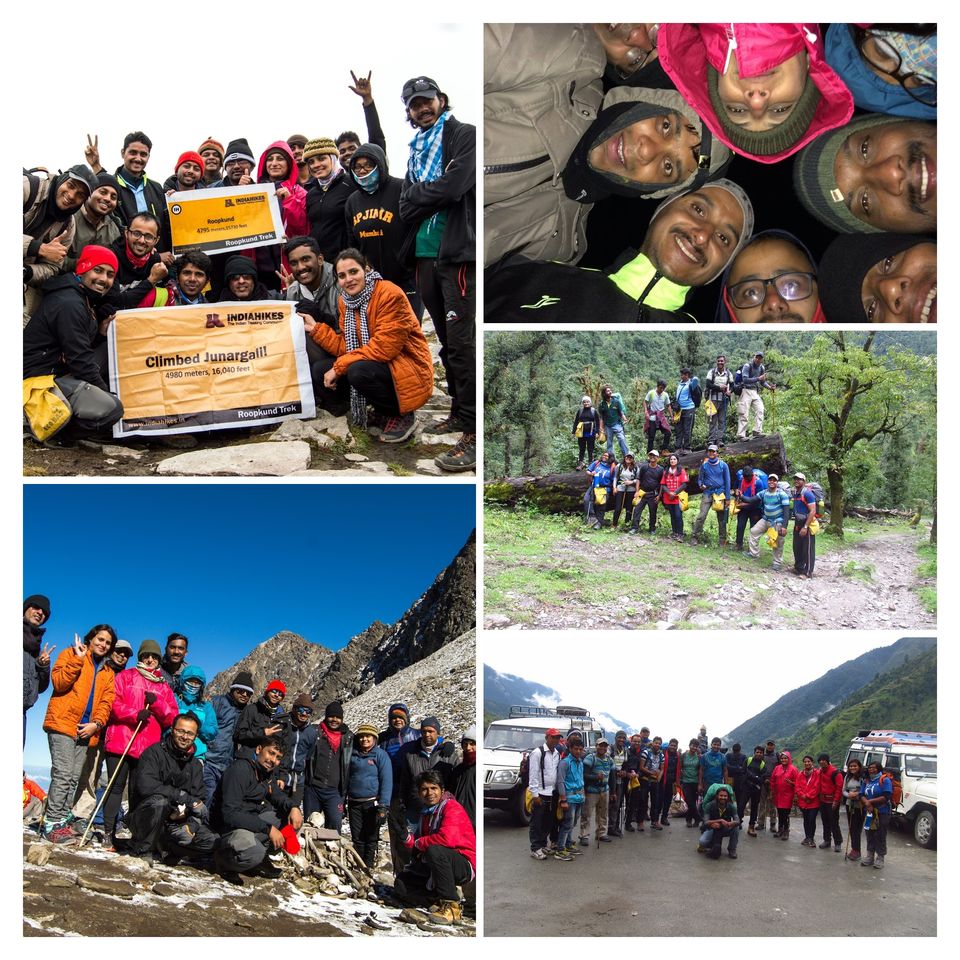 This experience made me realize that there is an infringed belief in us, that nothing bad could ever happen.This thought is bred by living in cities with high rise buildings and settling into comfortable routines. We are enslaved by a mechanic world where we can't survive for a day without internet. We are taken for a ride when we are put to challenge , both physically and mentally. Mountains change this complacency and makes us admire the grandeur of nature. I miss the addictive mountains and tranquil trails. I am still hallucinated by the clouds I saw amidst the beautiful sunset. This journey has instilled in me self-belief and confidence. It has given me the required push to try out new things in life without the fear of failure.
I would aptly end this blog with a quote
"Travel, it leaves you speechless, then turns you into a storyteller"
Bedni Bugyal is one of the most beautiful alpine meadows situated in Uttarakhand, located at the border Garhwal and Kumaon in Chamoli district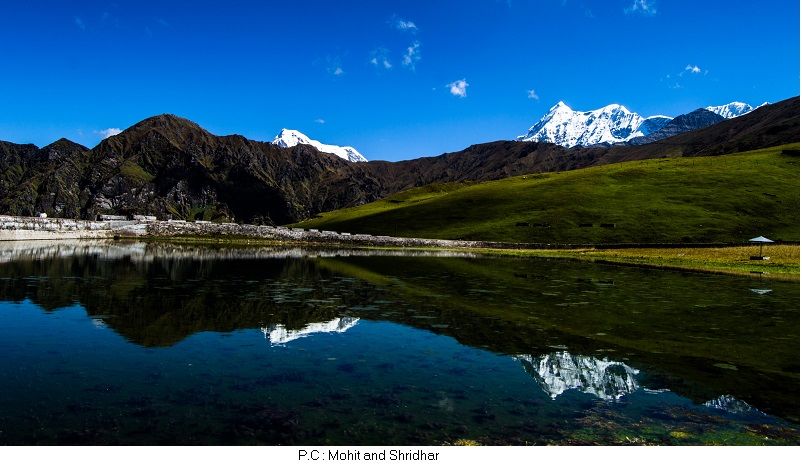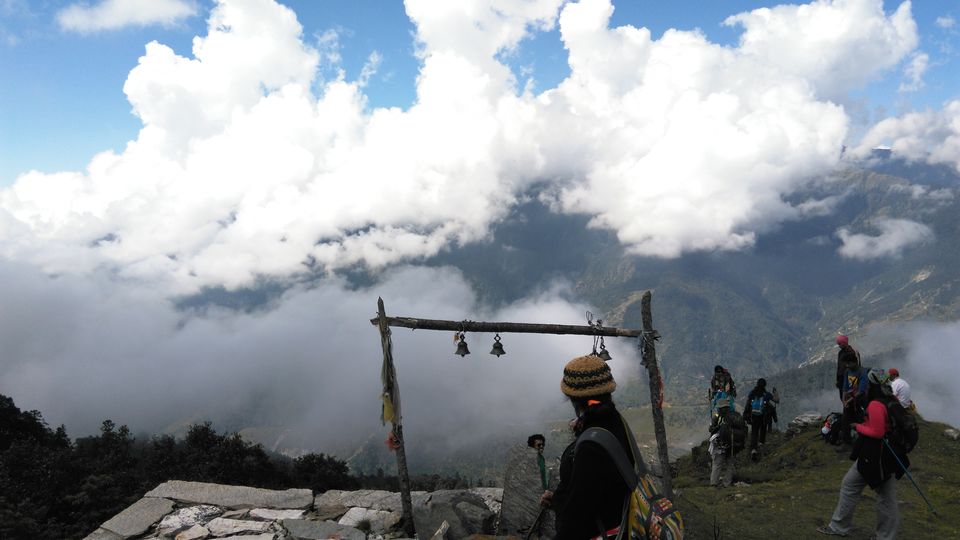 The last campsite for Roopkund trek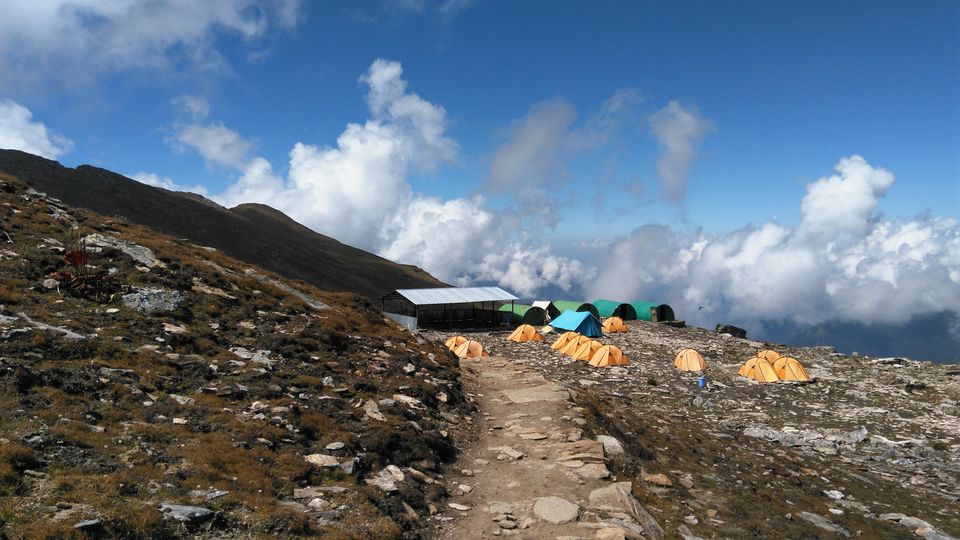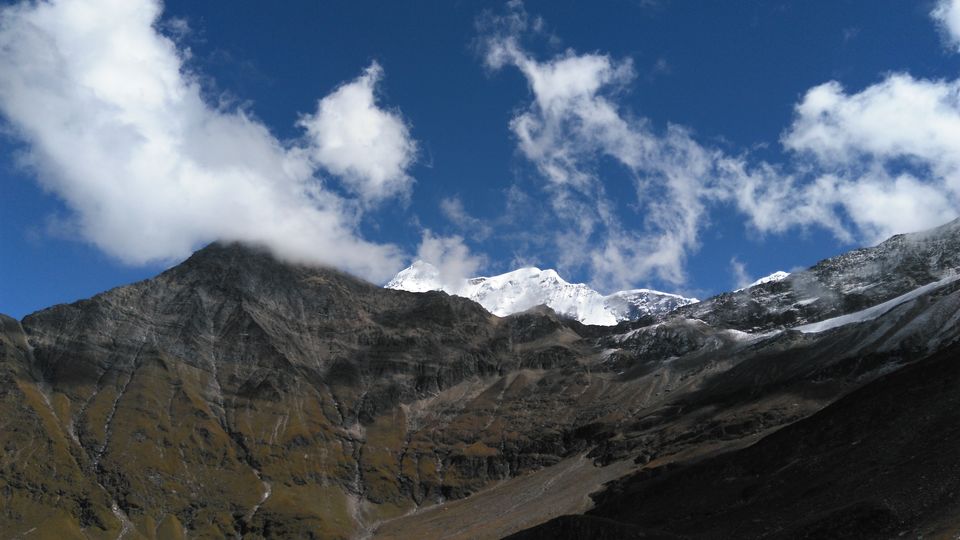 The last campsite for Roopkund trek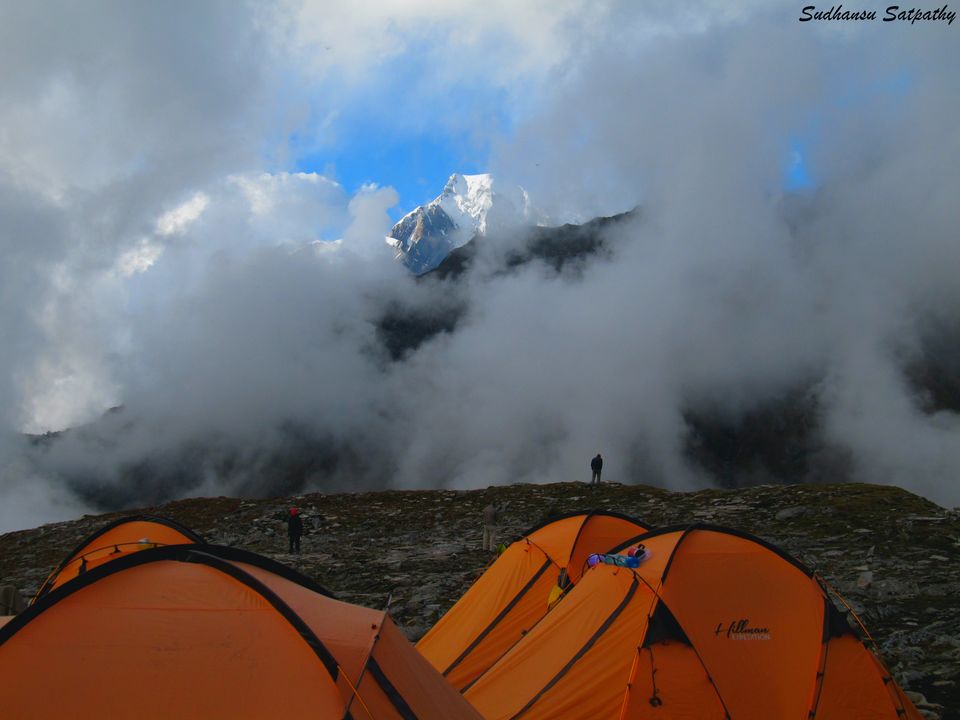 Kathgodam is a town in the Nainital district of Uttarakhand state of India
Roopkund is a high altitude glacial lake in the Uttarakhand state of India