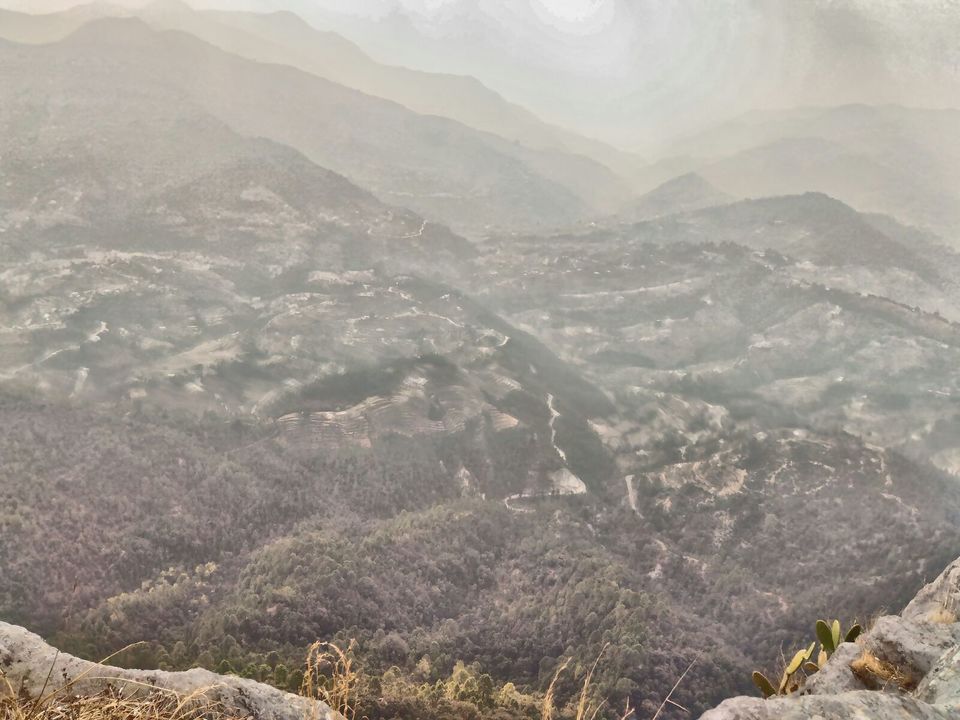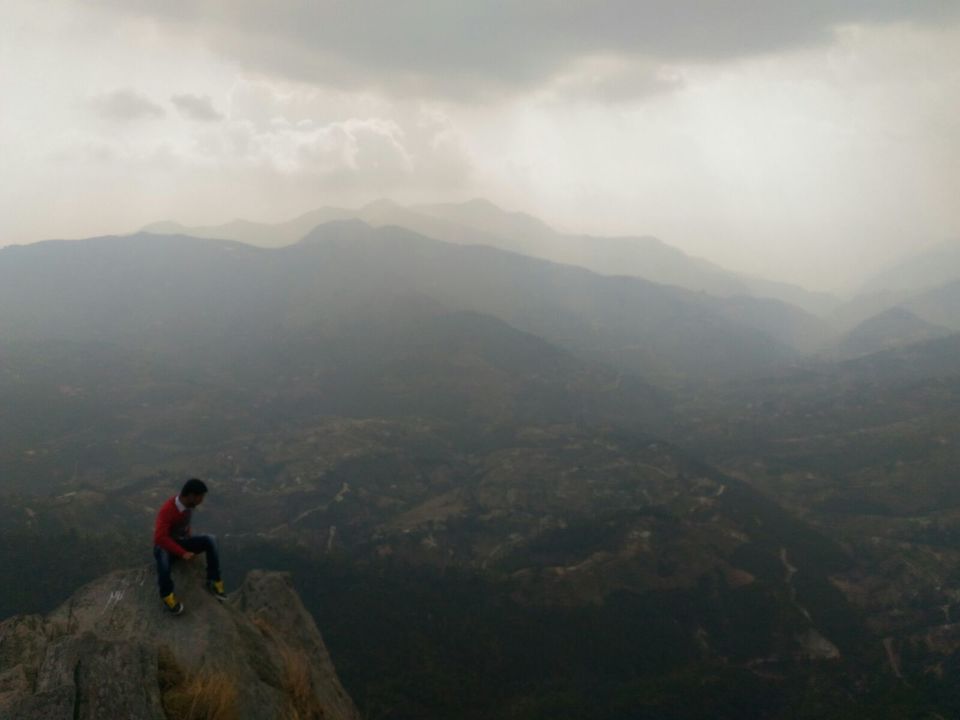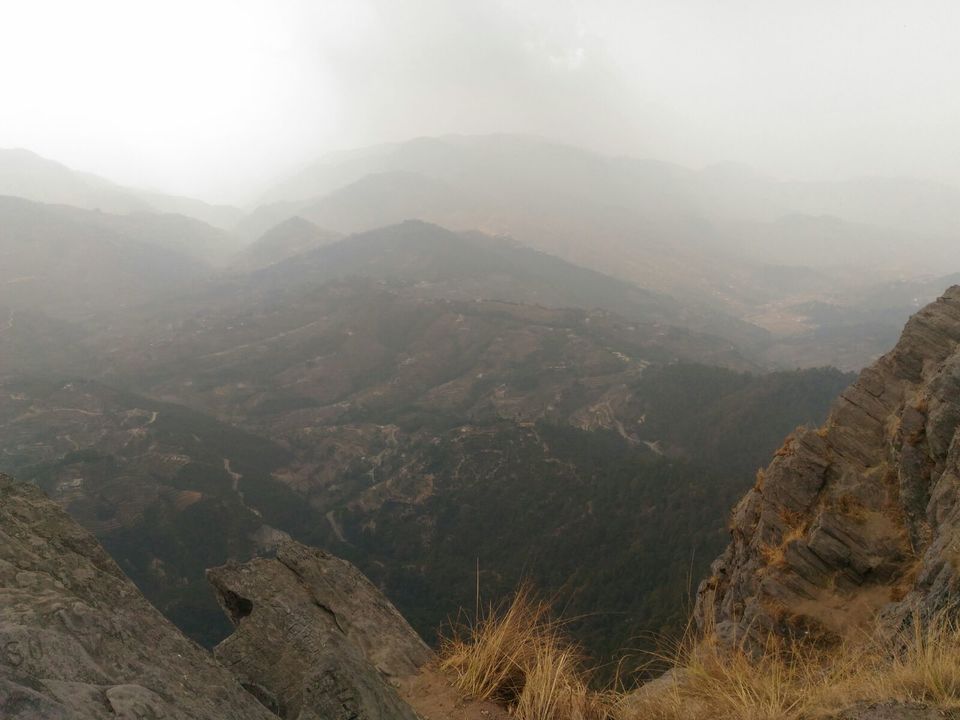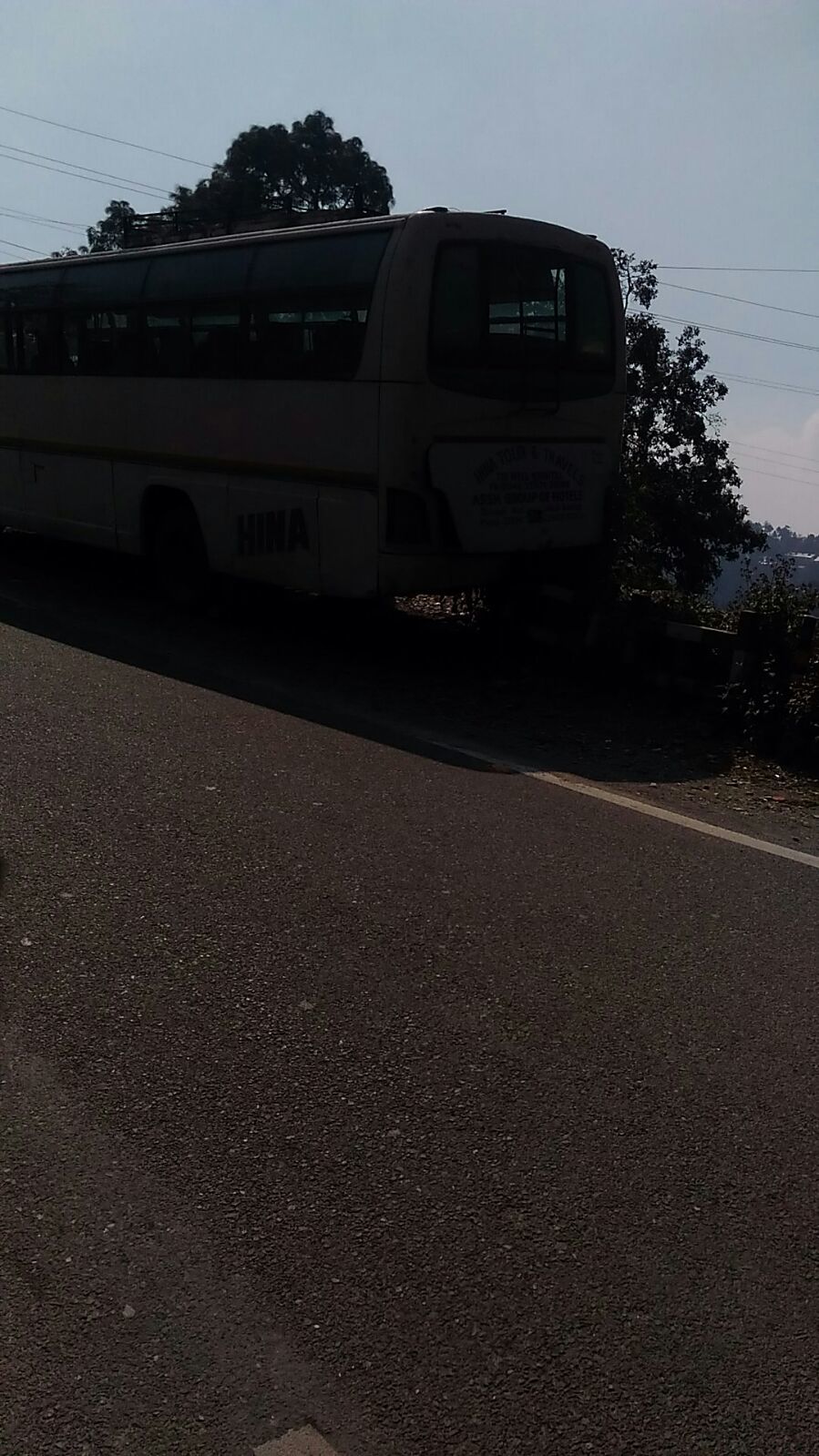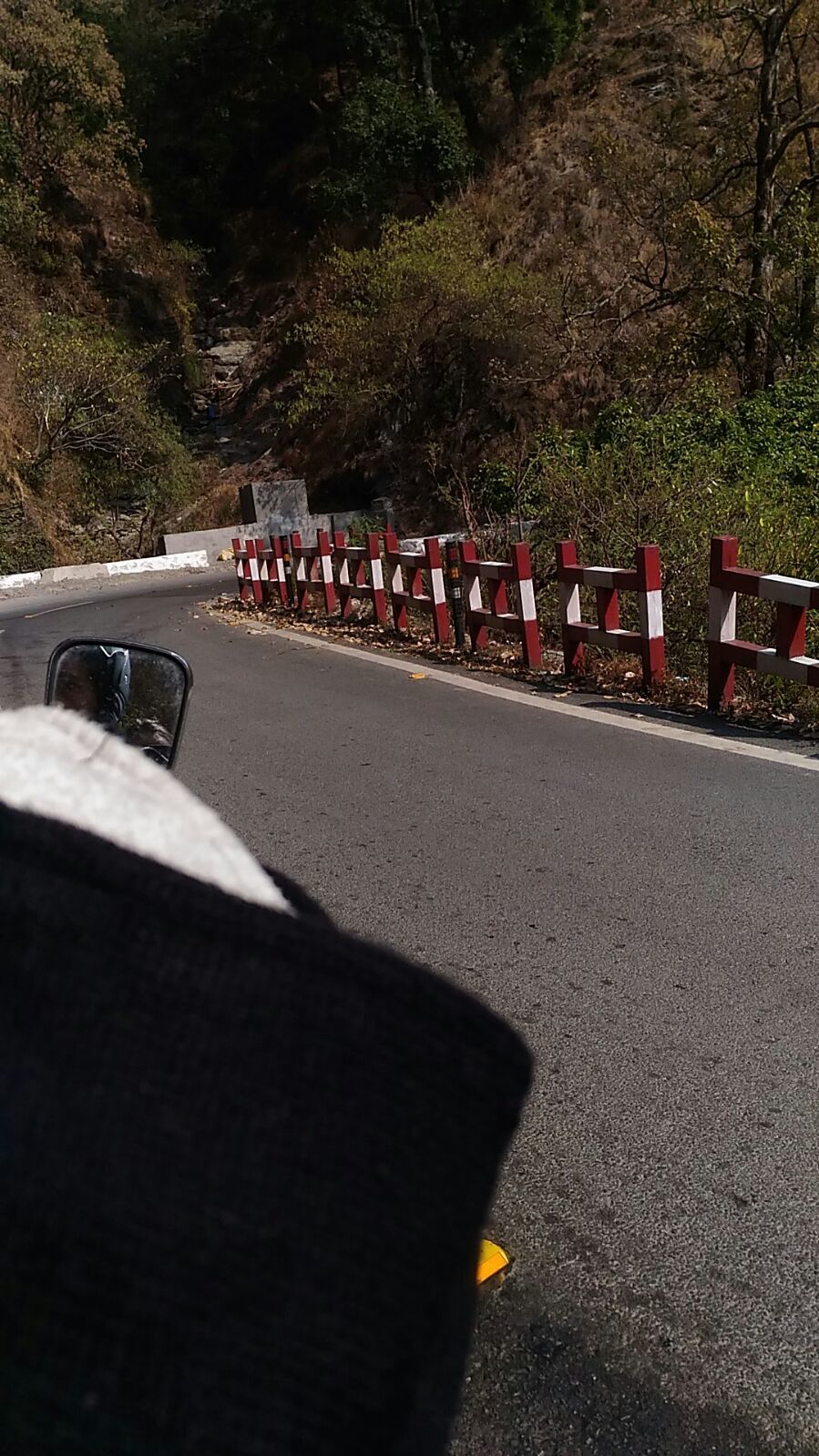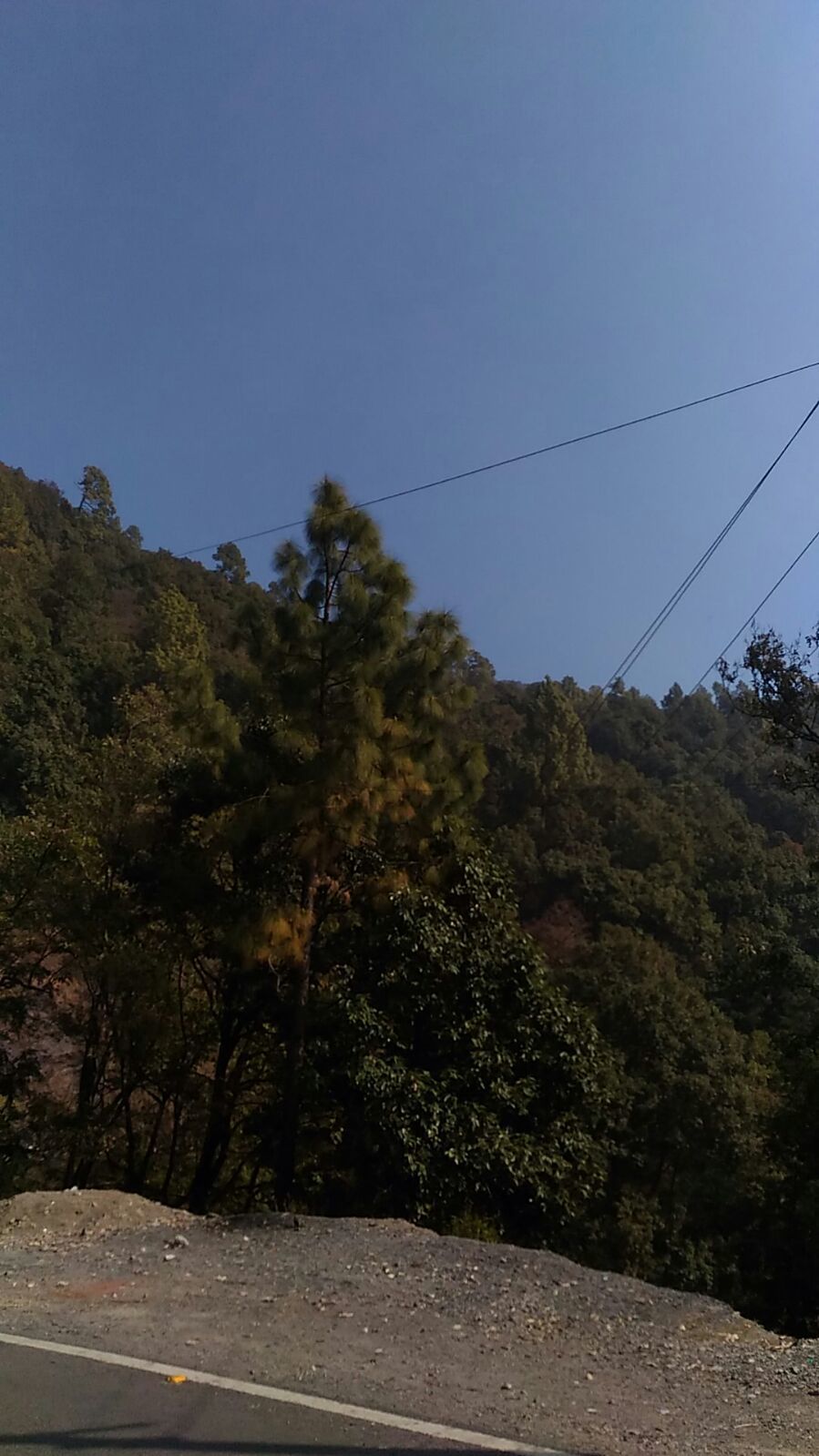 I do believe that universe conspires you to meet people of your breed and can give you unexpected opportunities to live what you have always lived in your dreams.
But, it's just another level to experience the same-to be careless, just go unplanned and to be in the moment.
I and my friend lived our best days by embarking our very raw, very random journey to NANITAL.
On a very random note, just all of a sudden one night- a wat's app discussion on can we do such trip? turned into we are anyhow doing this trip.
Very next day Non AC bus tickets to Nanital from ISBT Kashmeri Gate were booked. It was definite we were going but, it was the only thing known-rest was still unplanned.
I according to my family was accompanying my office people on an offsite to Mussoorie and my friend according to his family was heading for audit in Mohali. But, here we were- at Indrapuram, near Vishali getting rid of our office laptops and handing it to a friend.
In excitement we reached ISBT well before time, made arrangements of our much needed supplies of whiskey-Rum and were still unaware and least bothered n unconcerned of what is to come in Nanital or what are we going to do there?
The scheduled bus timings for Nanital was 9 pm. Just like that at around 8:30 pm we checked on tickets and called the concerned bus agency to enquire the exact stop to spot the bus, and HA_HA_HA bus was not anymore coming to Kashmiri gate and had to be boarded from Red Fort. The agency was calling us but, we were ignorant and overexcited to give a note to anything. (Tip 1: Keep a tab to all calls on such trips- you never know what's coming)
But, the guardian angel do exists and luckily we got aware of this change by 8:40 pm and could easily board the bus. The Red fort parking was itself full of oozing tremendous adventure feel. Pitch black night, just two or three buses on ground with few random people- and stars witnessing our start of the journey. The peace and strange excitement of lying and taking on such a trip was giving a kick boost to the Aldrin in our blood and a strange satisfaction and excitement to see what comes up.
So, finally bus moved on and spending the night with drinks and naps and with absolute no plans we reached Nanital the next meaning at 6:30 am. Since we were on small budget trip- checking in hotel for room was an absolute NO.
We survived on public toilets, had tea - ate at roadside dhaba which had amazing owner who was generous enough to charge our cellphones and keep them in safety too. In mean time my co-retard partner enquired of bikes and BINGO!!! - Bikes were available on rent of Rs 1000 per day and Rs 2000 as security. So, this turned to be the start spot for our trip. However, we were in our own sweet world and thought we can ride the bike whole night but, later we got to know it had to me returned by 5:30 pm and could go in and around Nanital only.(Tip 2: Always enquire full information on such arrangements you consider seeking)
With final arrangements of rent of Rs 1000 rent and Rs 1000 as security we decided to go to Mukteshwar- which is near outskirts of Nanital- 50 kms ride from Mall road, Nanital.
The trip was finally taking some shape and indeed a good and decent shape. With rented Avenger bike- my partner taking the rider seat and I taking charge of the pillion seat, we headed to Mukteshwar.
In cool breeze and sweet warm sunrays –breathing freshness and feeding our eyes with appalling beauty of the mountain terrains and valleys we headed to Mukteshwar. We took random stops in between and climbed up a few hill heights and experienced the never felt before satisfaction and much sought peace of soul. The view of outskirts of Nanital was the nature at its very best – to be away from concrete jungle into nature's lap – away from all planning and brainstorming, recharging our inner soul and experiencing the solitude was the best feel we had till date. To add on smoking in stops of such beautiful, and pleasingly quiet was another level satisfaction. (Note: Not encouraging smoking but just an experience for those who do.)
On reaching Mukteshwar we two retards (as I accepted earlier) paid no attention or thought to visit Mandir- rather we fed the rats racing in our bellies with omelet n hot tea and headed to see chasm and clefts just beside the Muktshwar temple.
Standing at an altitude of 2280 meters-breathing in the freshness was truly reviving, frantically breath taking and highly recommended to see if you happen to be there. If you get lucky enough, you might get a good view of Himalayas which we could not and also get laughter dose which we did by seeing few people accompanying guides to make them aware of chasms and take a few random pictures. (Note: laugh at your own risk-you might roll down from heights to see such heights of lameness).
At around 2:30 pm we bid farewell to Mukteshwar and started our ride back to Mall Road- Nanital. Riding back to Nanital was more adventurous as we took the abandoned route which goes from much dense and quiet forestry. On return trip we took just took one stop to fed on Pakodas-hari chutney and chai. (Note: This route is long but much more adventurous to be on)
We made to Nanital at around 5:30 pm-returned the bikes-ate sweet corn –smoked near the Naina Lake and started to give thought to what to do next. While my retard friend for change was talking sense to take bus scheduled to Delhi at 9 pm right after taking dinner-I was behaving a true and pure retard. I somehow and rather forcefully convinced my partner to be par retard.
I had much drastic plans to catch dinner and then walk up 13 KMs in night to see the much in name waterfall there. But, we settled for dinner at Machan –fed on Chicken curry n roti and gulaab jamun as sweet dish. (Note: It's a good, hygienic restaurant but the chicken was undercooked), we also arranged for drinks from a nearby wine and beer shop at Mall road itself.
The temperature at night was drastically lower than in morning and the breeze was now freezing. With the evening the Mall road got less buzzy and lonelier and quiet. We parked ourselves at the Naina Lake again, under the stars with just one jacket and two shawls. I took on jacket and my friend managed with two shawls and we helped ourselves with neat whiskey and rum with hope to stay warm and had plans to spend the entire night at the lake's bench itself. (Tip: Do carry warm clothes or be ready to be treated as cold storage food, however view of sky- the star bed is just amazing)
But, planning had absolutely no room in our trip. I was sloshed and not in senses at all, while my dearest poor fellow was not as drunk as I was and was still wise to take decisions. Though, I barely remember the night except sleeping-somehow getting hurt-faded vision of hiring a room-and sleeping again.
But, my frind had some very new and strange version of the night. According to him and only according to him, with only himself as the evidence – I snatched his only warmth of shawls too- was running mindlessly on the road- got hurt and was crying and smiling on being hurt- on falling was surrounded by people around, some of whom were drunk themselves and were advising us to behave on their native land- we were sleeping on road and were paid visit by local Innova which had drunk locals who offered to help.
He finally bargained for a room with a hotel guide for Rs 500 and we were dragged to hotel on a Scooty at 1 am. I however do remember checking in room and mindlessly hitting bed. While poor fellow of mine just took naps and made sure we leave at sharp 5 am.
We did checked out at 5 am, were dropped to Nanital bus stop by hotel guide on scooty and from there we took shared car to Haldwani. Later we boarded bus to delhi via UP Roadways which was the most bumpy ride we had ever experienced. In afternoon we ended our most unplanned, unexpected journey at Vaishali with my wounded foot, great satisfaction and amazing memories which will always remain evergreen in our hearts-the very place we started the journey 48 hours back.
We think everyone someday must try relying not on plans but on random instincts and follow the heart. Believe us, I after being hurt and my friend even after bearing me –say- it's all worth.