I was busy with my work at the office when my cousin called me and asked if I wanted to join her and a few other family members and friends for a trip to Shivpuri Rishikesh, and without even giving a second thought I said 'yes! why not?' I needed a break from my hectic life and what could have been better than spending a vacation with my cousins. We started our journey from Delhi to Rishikesh on 30th September 2017. There were four of us escaping from the restlessness of Delhi to the fresh air of Shivpuri Rishikesh. We left at 6:00 am, It was almost a 6-hour journey. We managed to have a great time on our way by playing all sorts of fun games we could possibly play in a car.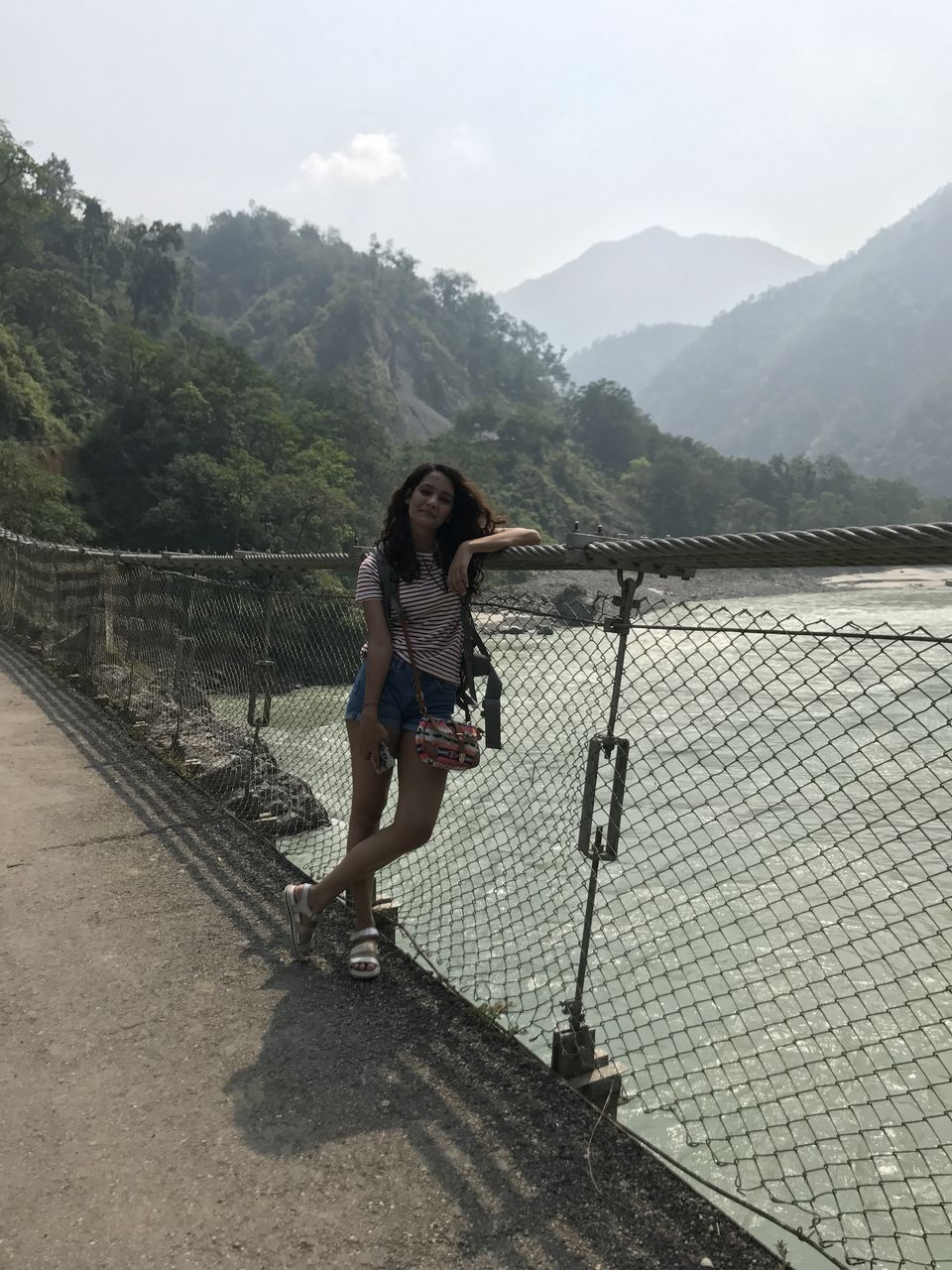 Shivpuri Rishikesh trip begins
As we reached our destination at around 12:30 pm, I couldn't wait to step into the cold and pure water of river Ganga but before that, we had to put all our luggage in the nature camps at Shivpuri Rishikesh. As soon as we were free from our luggage, we went to explore the place. I could feel the positivity all around me. The sky was so clear and blue, the air was fresh and the river was pure. As I stepped into the Ganges, it felt like a cure to all my problems. My feet were quite cold but I did not want to step out of the river because it was magnificent to feel the energy of river Ganga running in my body. I was shivering but that did not stop me from taking a dip into the Ganges. I dipped again and again for easily 10 times, one freezing yet refreshing dip after another. River Ganga is considered to be sacred, it is believed that it washes off all our sins. I don't know if it's true, but it felt like magic when I took the dip.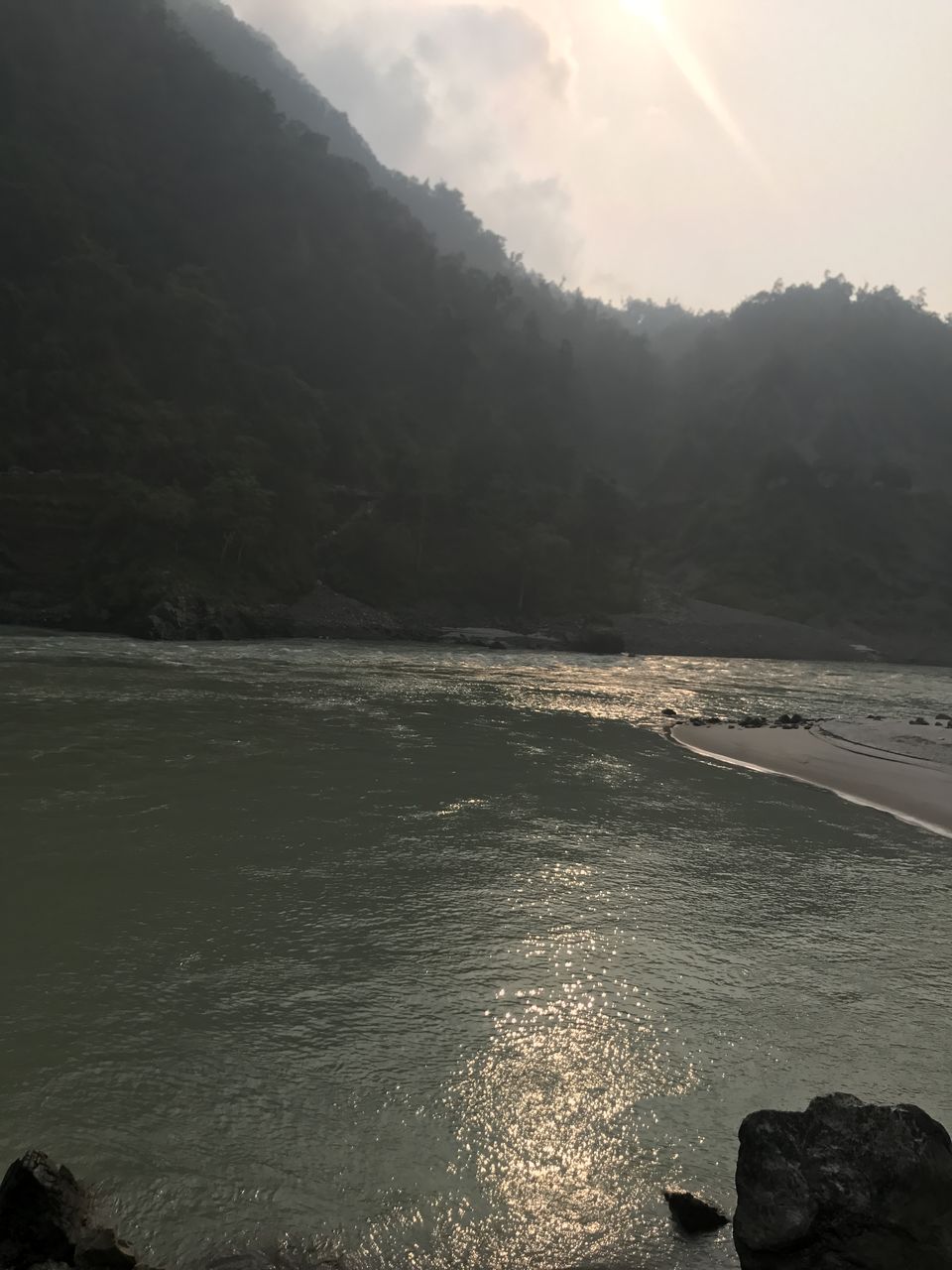 The next thing we wanted to do was to explore the markets. We changed our clothes as they were all wet and muddy and then went straight to the Laxman Jhula market. The market is famous for handicrafts, precious stones, spiritual things and a lot more. If you are a spiritual person than you can definitely buy Rudraksha from this market, it was available almost at every shop. I personally liked the handcrafted jhola bags, they were traditional and colorful. There was not much to explore in the Laxman jhula market but as a traveler, I was enjoying every bit of it.
It was almost 4:00 pm and I felt the instant need for food. I was hungry and wanted to have the best meal in Shivpuri Rishikesh. My cousins and I asked the locals, where we could find some decent food and they suggested to go and eat at the Rawat restaurant. It was not so far from the market so we decided to hop there and taste the food they have to offer. It looked pretty decent to me. The best thing about the place was the open kitchen where you can see the food being made in front of you. It was clean and the prices were fair enough. We ordered a variety of food starting from masala dosa, Deluxe thali, and aalu paranthas. I was happy that the service was quick as we were very hungry and the food was mouth-watering.
As the day passed by, we decided to attend the Aarti at Triveni Ghat. It was already 5:45 pm. The aarti starts at 6:00 pm. We knew there was no way we could reach there on time but we still wanted attend the aarti. We were on our way to Triveni Ghat and I could hear people singing the aarti already, it was loud and clear. When we arrived, I knew it was the perfect place to experience the peace of traditional India. For the devotees, Ganges is not just a river. It is a goddess, a tradition and much more. We sat there until the end of the aarti, seeing the sun dawning into the river quietly, leaving some of its light behind.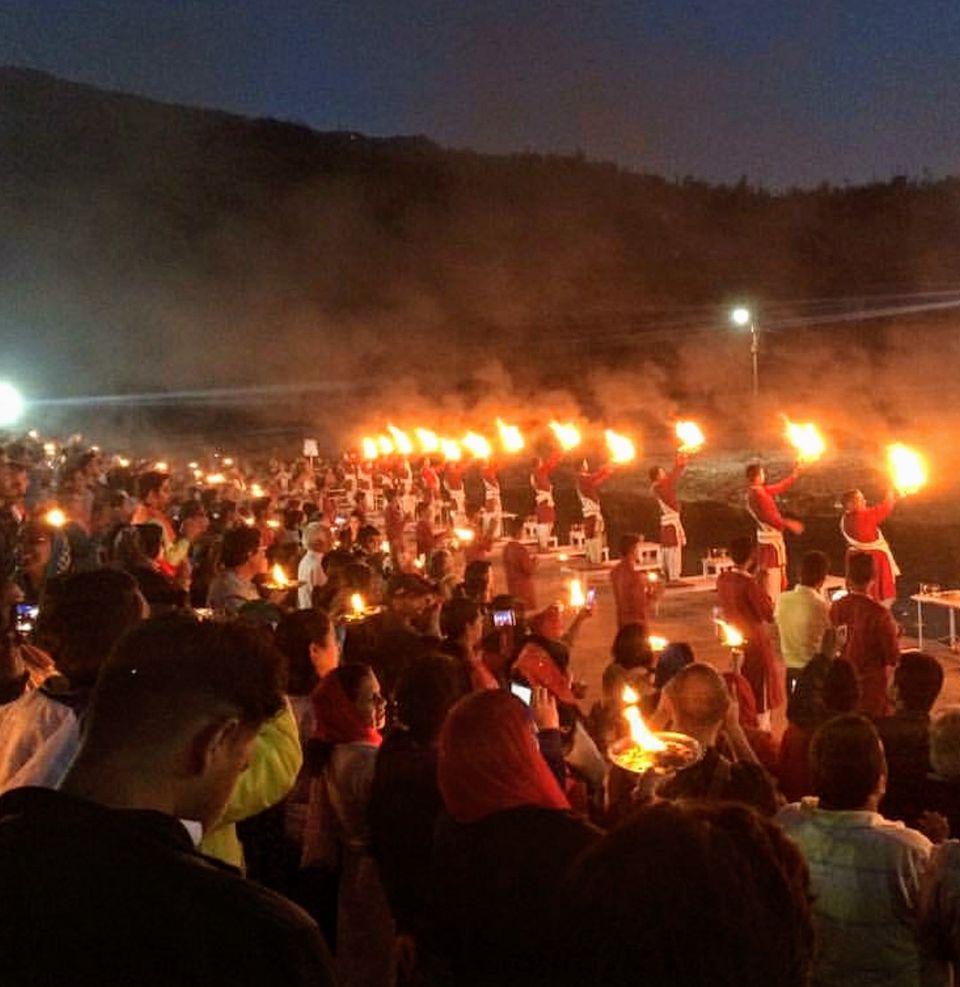 We were all set for the rafting. I had done it before so was not nervous like my cousins. There was an instructor with us on our boat to help us throughout. Rafting in Rishikesh is one of the most unforgettable and exclusive experience but it is a risky business as well. One must be very cautious and take all the precautions while doing this adventure. It was a 16km long stretch from Shivpuri Rishikesh which ended at Laxman jhula. My heart was pumping faster and my eyes couldn't stop looking at the beauty of nature. When I jumped into the river I felt fearless and enthusiastic. My instructor asked me to return back to the boat as the next rapid was approaching. After all the adventure and fun, our boat was finally at Laxman jhula, the end point of our rafting. I knew I am going to do this again sometime.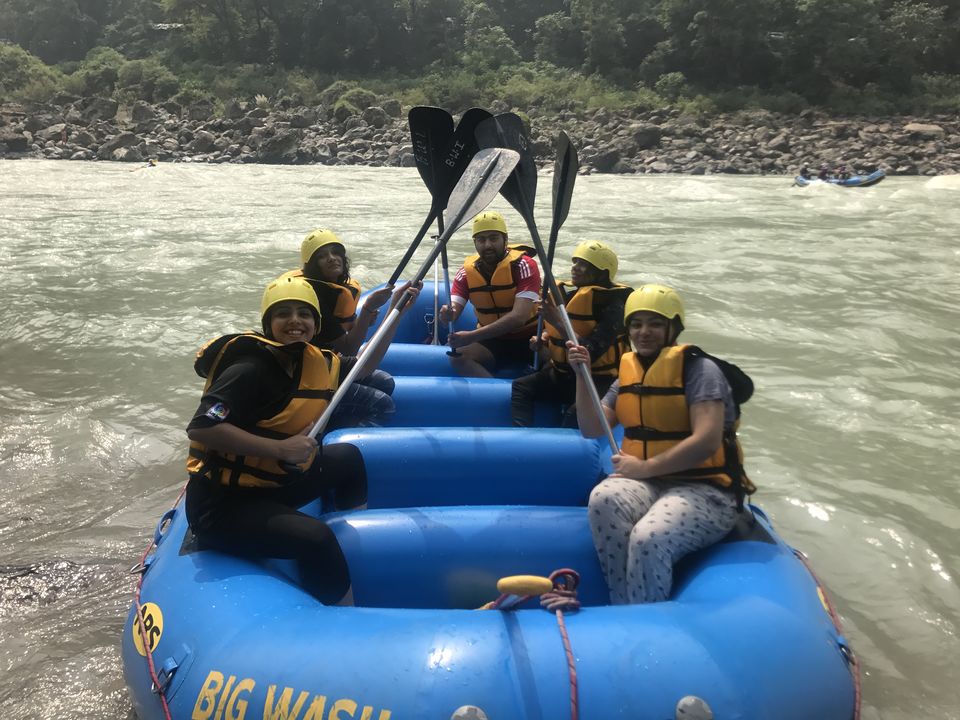 We were tired and wanted to return to our cottages. We needed rest to be prepared for the adventure next morning. Shivpuri Rishikesh is not just famous for its peace and tradition, it is also famous for some adventure sports. For the next morning, we planned to experience river rafting. I love adventure, I am always excited and full of energy when it comes to sports.
My vacation was almost over. With a very heavy heart we headed back to our cottages and packed our bags to bid goodbye to this memorable trip. Although it was a short trip of 2-days and 1-night, I lived the time of my life. There are some trips you never forget, this trip to Shivpuri Rishikesh was surely one of them.
Frequent Searches Leading To This Page:-
weekend trek to rishikesh, weekend getaways to rishikesh, weekend tour to rishikesh, weekend trip to rishikesh