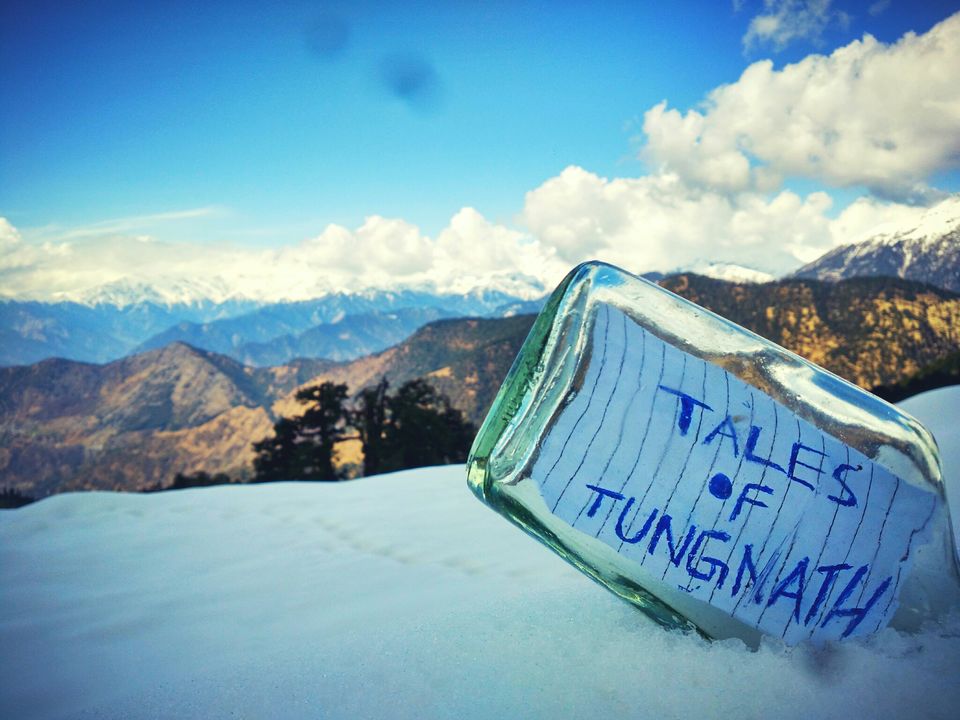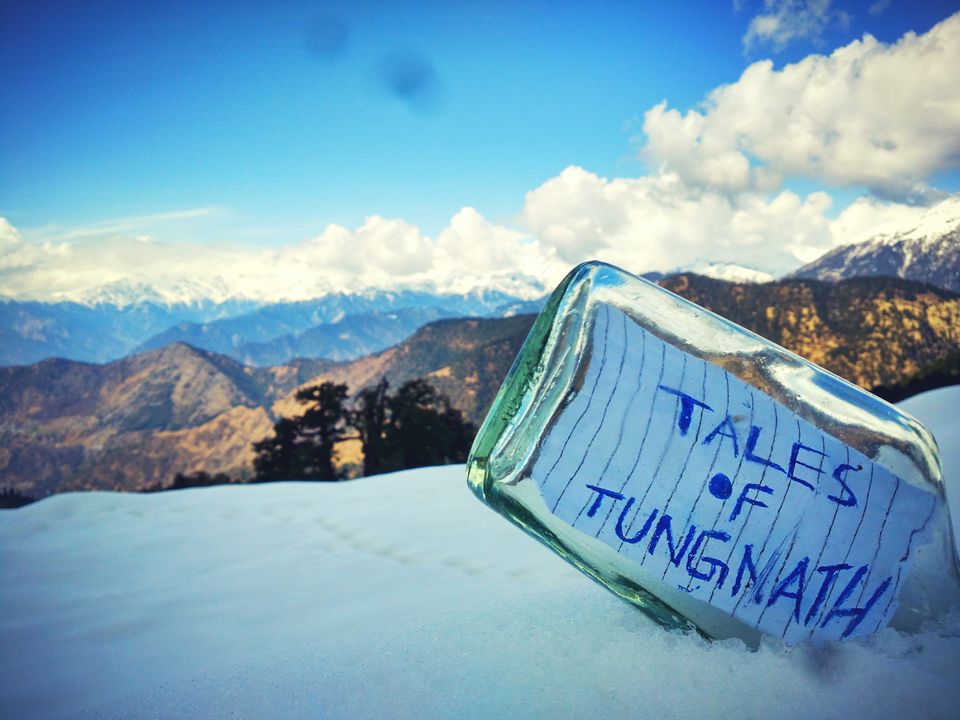 The same old smell of burning camphor, diyas floating in the holy river of Ganga, the unsaid emotions of people in their hymn's to the God. Few are here in search of life but many (Sadhus) are disowning the same life. 10 months back, I was sitting in the same spot after completing my first road trip. Being back at the same place helps me analyze how much as a person I have evolved. On the farthest side I saw a reflection of an old lady holding a small kid's hand. They had a glowing look on their face. The kid's eyes gleaming with a thousand questions and the eyes of the old lady had the answers. The presence of Indian's recording the Aarthi puja and foreigners trying to adapt our culture gives an aura of modernity to this religious place of sanctity. Hundreds of people chanting "Har Har Mahadev" in a unity awoke me from the ocean of thoughts. As I fear my trip has come to an end, I realize this end shall be the beginning of this new story.
A dull afternoon, holidays, nothing to do and restlessness. Typical Me. I booked an overnight ride to Rishikesh. After a cranky, congested and half sleepy ride I reached Rishikesh at 7 am. With the sun already out in the sky, it was mildly cold. After a cup of chai and paratha, I took a bus to Rudraprayag. The plan was to reach Chopta by evening and trek to Tungnath the next day. Tungnath is the world's highest shiv mandir. When I ride my bike in the mountains I used to feel the aura of that place but this time I sat in the back seat dangling all way and the only aura I got was of someone puking. I reached Rudraprayag by 2 pm. This time I occupied the front seat of the bus with another 3 hours to reach ukhimat. The monsoon river, pure emerald green in colour glistened there peacefully. Flowing tirelessly for over thousand years, it has chiseled beautiful patterns in those rocks. I feel so connected to those patterns as if they are those lines on the inner side of my palms. The barcodes of your destiny. The curves of the roads felt like the rhythms of an eternal musical note. The feeling of being home at the end of the day and shouting, 'Maaa...'
My psychologist once said to my parents,
your son is like a river.
Your abundant freedom has failed to build check dams
And as a result, the water is being wasted.
However my parents never agreed on any of his points.
After this trip to uttarakhand, when I go back I would say.
Mom, the psychologist is right.
" I am indeed like the river.
In fact, the same river flowing to my side.
Calm and quiet,
But in my truest nature
I am capable of destroying anything and everything;
Including the existence of life itself.
People don't fear you unless you are capable of destruction".
I reached ukhimat by 5pm. As it was a complete off season I had to pay 1000 bucks to the cab driver just for 20kms. As we started to ascend the snowline area started to appear. The road to Chopta was cut off because of heavy snow. I had to bunk in at a place called 'Baniyakund', 5kms behind Chopta. I suited up well to battle the tough could of -6 degree Celsius. After having some food and two cups of chai, all I did for the next 14 hours was SLEEP. I woke up at 10 am overlooking those snow capped mountains, the mighty Himalayas. I geared up in my combat pants and my Army boots to start my trek to Tungnath. But before that I had to trek a patch of 4kms to reach Chopta as the roads were still cut off due to snow. With all those stops for clicking pictures, it took me 2 hrs to reach Chopta. That means it's time for chai'. Seeing my combat pants people welcome me with the traditional ' Ram Ram Saab'. After another one hour of trekking, I began to witness the snowfall.
The vast snow-clad mountains are like a huge white canvas
Where the soul paints with colors of nature.
I painted it with shades of shadows and sunlight.
I did not like walking under the shadows.
The darkness made me feel like being awake at 2 am;
Cold, vulnerable, and honest. Whereas,
the sunshine gave me the warmth;
The feeling of pretending to be asleep when your dad carries you
to bed from the couch.
It gives you all the confidence to explore the world.
Had the Earth been flat, I would be running on its edges.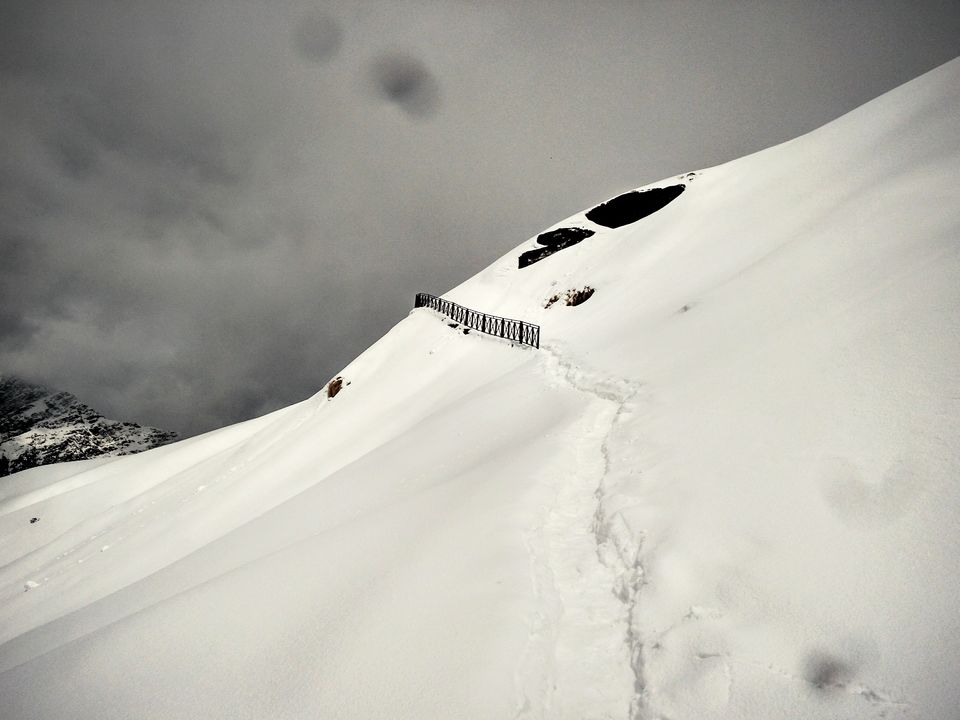 Though I got snow blinded at times, I witnessed something really beautiful. I saw a huge eagle flying right underneath the sun. When its shadows fell on the snow it looked as if the sun has started to dance spreading its wings. I have a respiratory problem and it makes my trekking much more difficult. However, I have never failed to reach beyond the time in which any civilian would accomplish his trek. Trying to catch some breath I looked relentlessly for a shelter.
Amongst the slopes of this magical land was a small four walled chamber,
the old and wet look of the stones added an aura of history to it.
There was a trishul and a bell hanging to its entrance.
Since God has vacated his place, I went and sat inside pretending to be God.
Hmm. What would I say if the whole world could hear my voice whispering into their ears.
" Your life is nothing but a gift of Time.
That's why in the end you say it's an experience of a 'Lifetime'.
But oh dear, you have turned time into a monster.
Time doesn't go from seconds to hours.
Time does not change into dusk from dawn.
You have enslaved yourself to this 'circumstantial existence' and live in the fear of
when shall my clock stop ticking.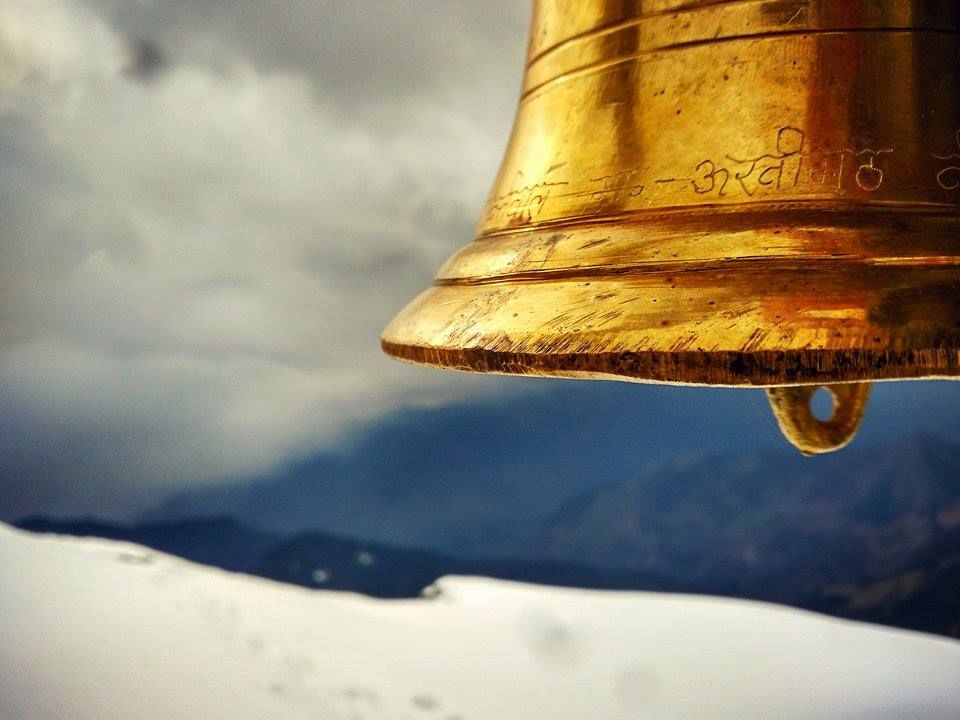 As I came out of my temple, I had a confusing thought. Am I going in the right direction in life or all these philosophical thoughts just personal satisfaction of trying to escape from reality? I slipped for the first time in this trek and my head hit the bell. The sound echoed back from the mountains and I got my answers (I guess someone would mention a divine irony at play). In addition to the temperature of -7 degree Celsius the strong winds and snow showers made it worse to trek. After the tireless pushing for three hours, I finally reached 'Tungnath'. The temple is built with big blocks of stone. As the bells played the symphonies of nature my bare hands came in contact with those walls. It felt as if I had stepped on splinter of ice knives. These stones have been here for ages witnessing splendid sun rise and sun set, beautiful starry nights, the endless strikes of rain and the rough blows of the blizzards. And most of all it has enslaved a part of the soul. Not only mine but a thousand of other travelers souls, too. 6 months back I had a dream of being in this very place. The moment of dream turning into reality is priceless. I was a huge 'Shiv Bhakt' then. In fact, I am a descendent of 200 year old Shiv temple in our native village. Very few incidents, 2 trips and a lot of questioning and reasoning of my enforced beliefs have turned me into a person who would prefer to believe in energy over God. I heard that people come from far places and do a difficult trek in their retired lives to worship the idol. Had they just put 1% of that effort to understand a fellow person, had they taken a minute everyday to hug and embrace someone, humanity would not be dying and harmony would have found a meaning in its existence. And as for myself, I probably would have still believed 'God Exists'.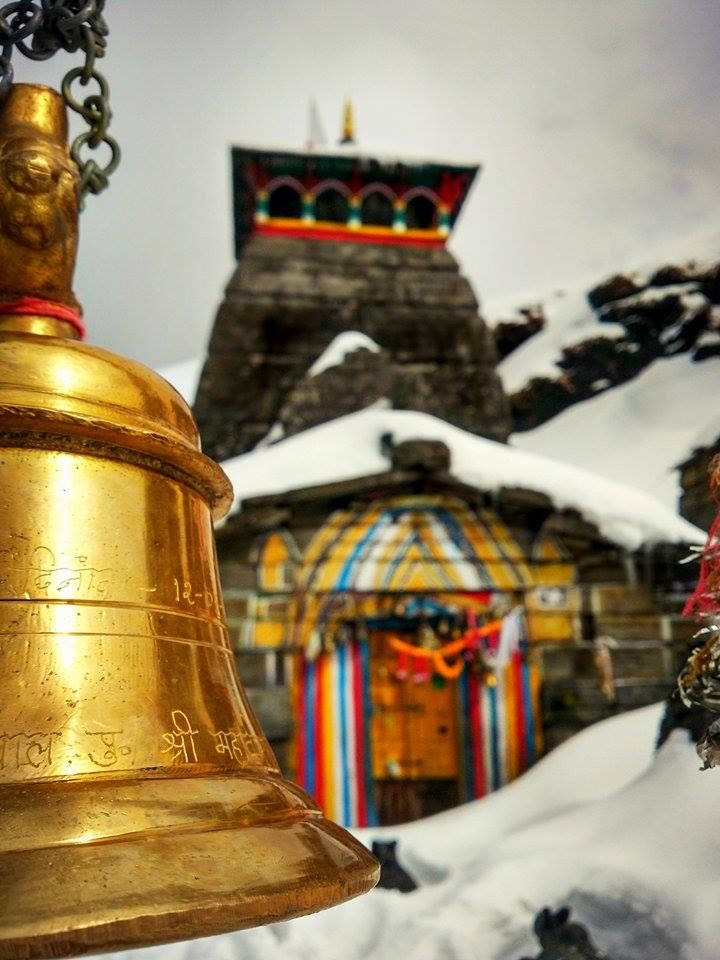 It had stopped snowing and the skies became clear. I had the songs continue play in my right ear pod. There was a chorus,
" Jab kahin pe kuch nahi bhi nahi tha
wahi tha wahi tha wahi tha wahi tha"
My whole body felt the meaning of the word "Liberation".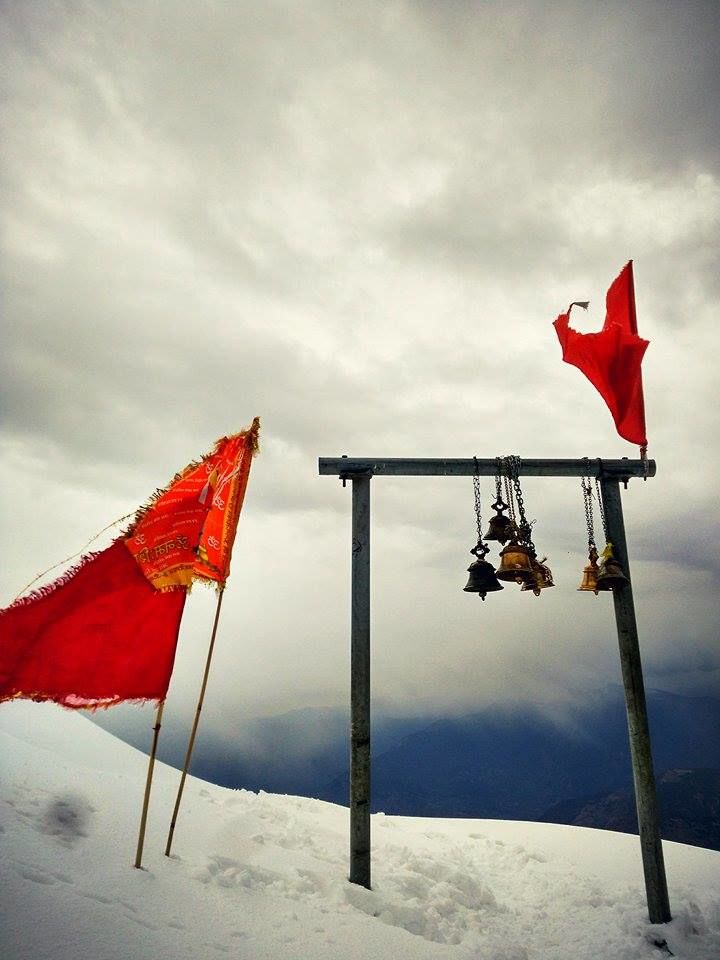 This trip began with a special intent, my recent love to 'Tamil literature'. One day I had an hour long conversation with my mother about Tamil literature. She sent me a Tamil book called 'Desandhri' written by S Ramakrishnan. It is a set of travel stories. The author said " I used to stare at the roads wondering, where do they lead to? Another village? Town? Mountains? Or desserts? It was that curiosity which made him travel.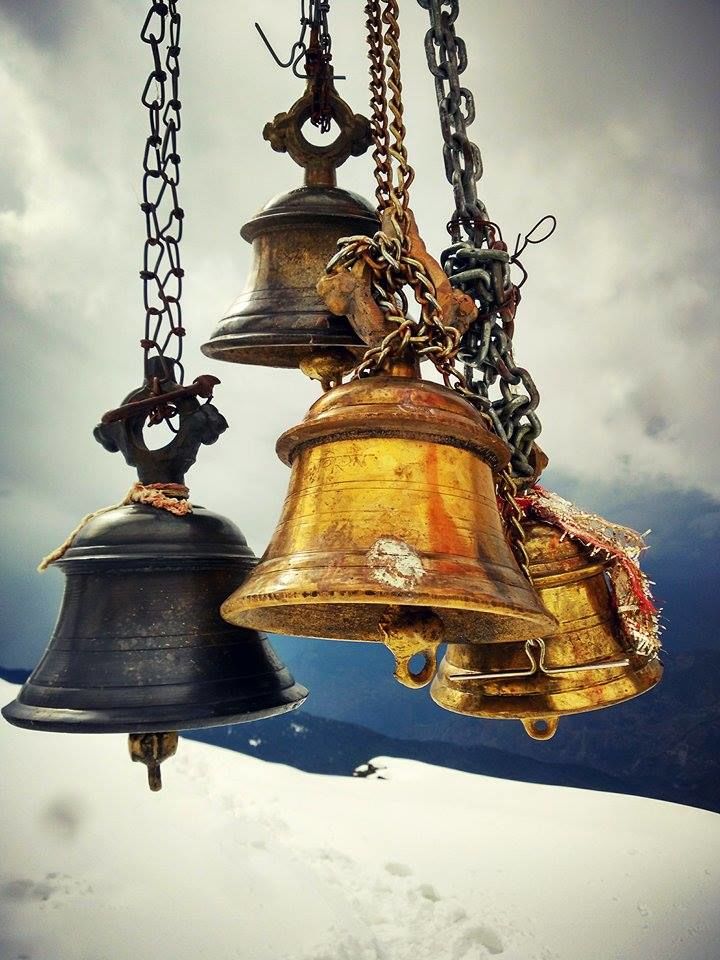 . I thought how my childhood was. My Dad retired from the Army in 2007. We were posted as a family in Andaman when I was 2 years old. My mom and I would walk a mile where my sister's Army school van (shaktiman) would pick her up for school. Being such a little kid I somehow managed to pull a chair, climb on it and latched the door conveniently locking my mom inside the house ( They never then doubted if I would clear the army drills).I walked all the way where we drop my sister. I did not go ahead as I didn't know what lies beyond that road. Probably even I would have been wondering, where does this road go? Another Army cant? Another Didi ka school? Mountains? Or Desserts?
As the darkness engulfed the sun, a Battalion of clouds marched towards the mountains. It looked like they needed some ice for their drinks and hence began the snow storm. The descent is always a bliss filled with pride. Such accomplishments awaken your animal instincts and I started to yell and dance like a tribal. Something I wanted to do after watching the movie 'Dances with wolves'. It gives you the feeling of unlocking the next level of your life game. The fresh snowfall made it way more slippery than usual. Every time I slipped my hands would be under than 2 feet of snow. Scientific yet surprising, instead of feeling cold my hands used to turn red and hot like a baking oven. As the fatigue started to kick, I looked for shortcuts. I saw a patch of smooth snow and slid through it. The 'Adrenaline Rush' was all that was left for the trek. The next time I tried to slide, I got caught up in snow up to my waist. I had to jump, crawl, roll and also ate some ice while rolling to reach the trek path (Finally, my Army training came of some use). Panting for my breath I sit on a small bench. The only sound I could hear was the tapping sound of snow falling on my jacket.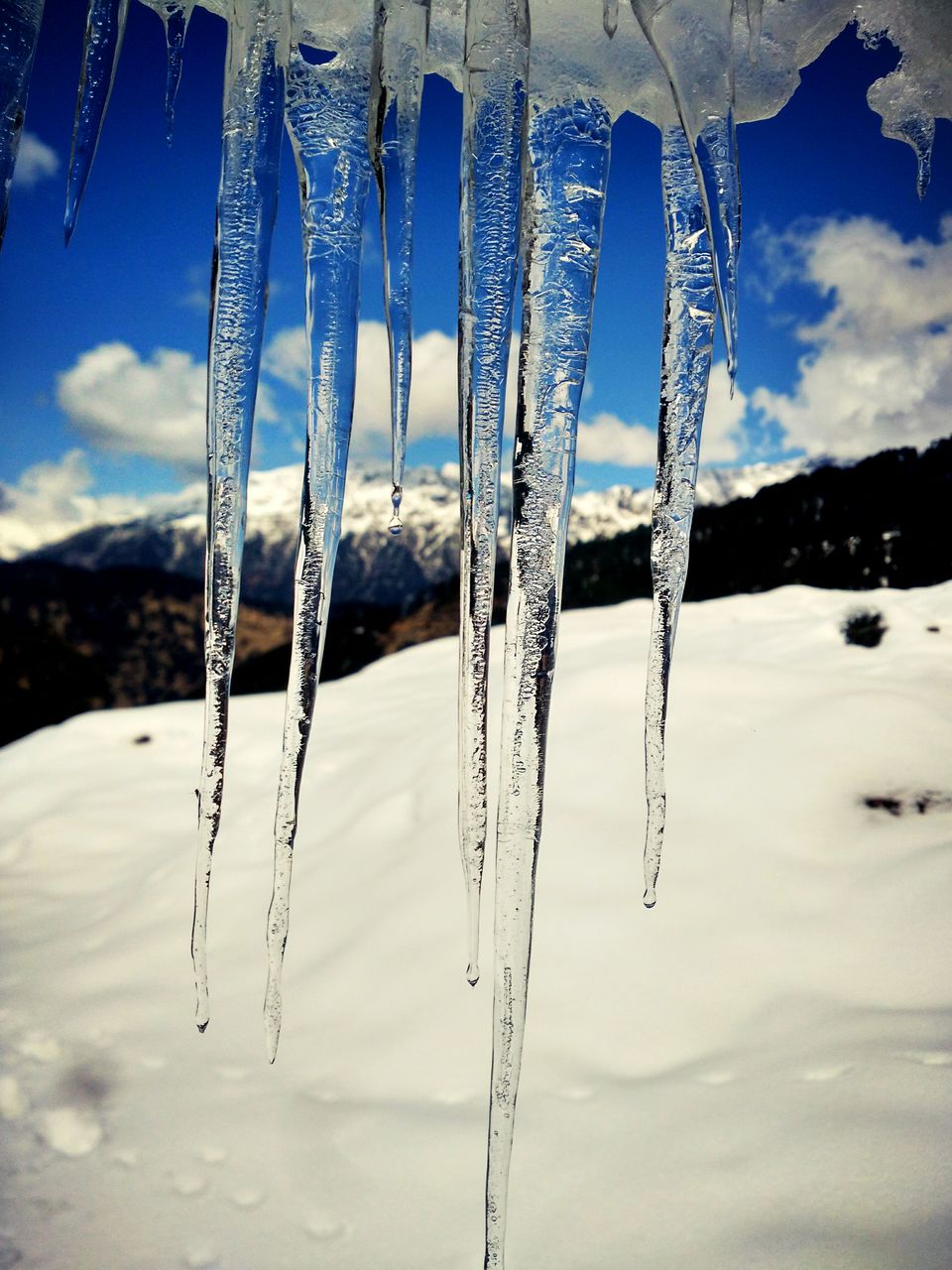 My Dad was still in Andaman when I got settled back in hometown with Mom and elder sister.
With no phones back then, they communicated through letters. My dad has saved few letters which we still read when all four of us are together which happens rarely. In one of those letters my mom had written about an incident. I call my mom and say, "Look there is that big mountain. If I put a tall ladder, I can reach the sky easily". My mom replied "Be a good boy and we can build a tall ladder". It is my mother who has taught me that "Perspectives are more important than Reality" and I still believe I can build a ladder reaching the sky. I heard a voice of someone calling me. I could see a hut by the ridge. It has been 6 hours since I had my last cup of chai. Its aroma turned me mad to run as fast as I could for the last one memorable mile. I woke up the next day around 10 am. As the sun began to spread its warmth, the chai started to spread its magical rays inside me. I sat on a small bridge listening to the sounds of water flapping over the stones in the stream. I had a tiny snow flake in my hand. The way it reflected in the sunlight made it more precious than a diamond stud. I wondered what will happen to this tine particle in my hand. It will melt and join the stream, in a few miles it shall turn into a river and then a few states across it will become an ocean.
Am I holding an ocean then?