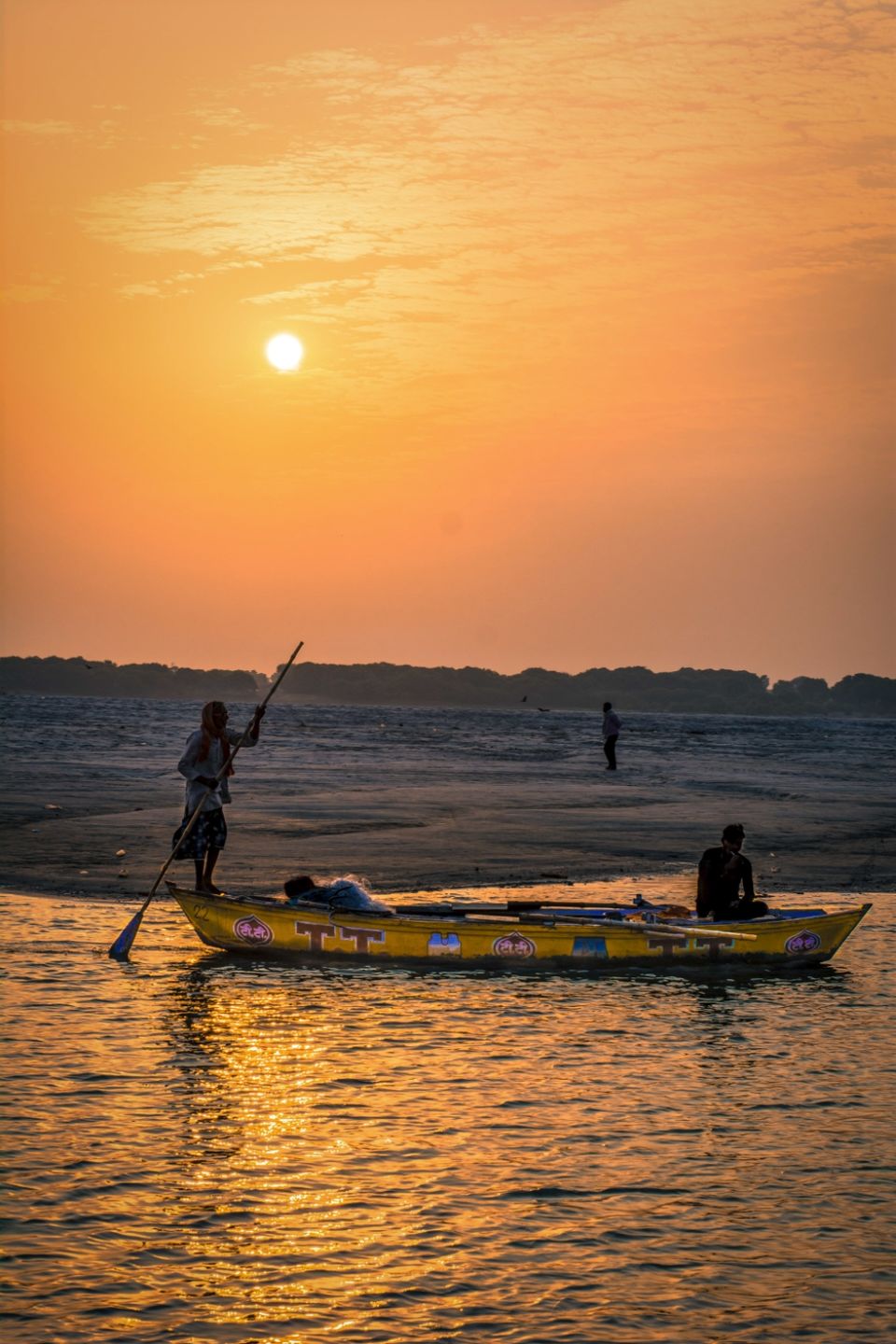 Mornings in Varanasi is so peaceful. Here the day starts with Ganga Aarti. But to attend the Aarti you have to wake up early in the morning. Aarti happens before the sunrise.
We woke up at 5:00 AM and reached Assi Ghat by 5:15 AM.
By that time preparations were over and they were about to start the Aarti. The duration of Aarti was around 30 minutes. After the Aarti got over we went for a boat ride around the ghats and then on the other side, it took 500 INR for a private boat but shared boats were also available there for 50 INR/PP. The sunrise, peace and the chirping of the birds was really satisfying.