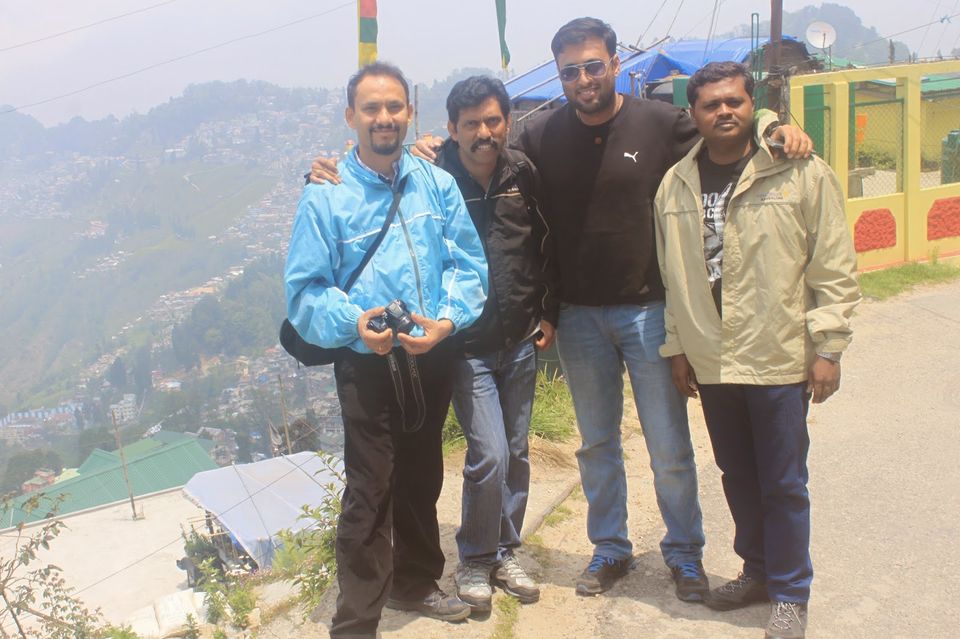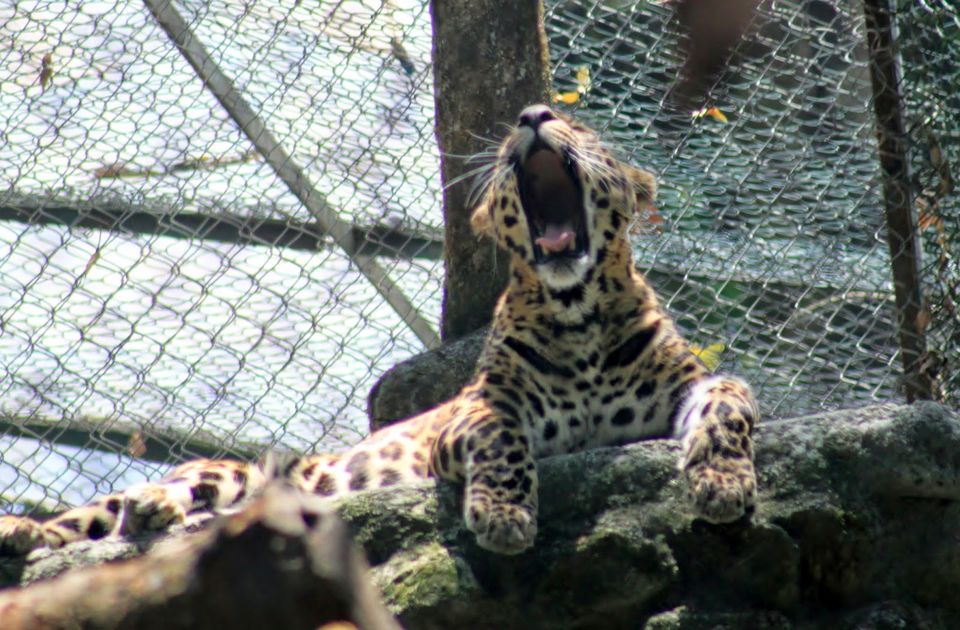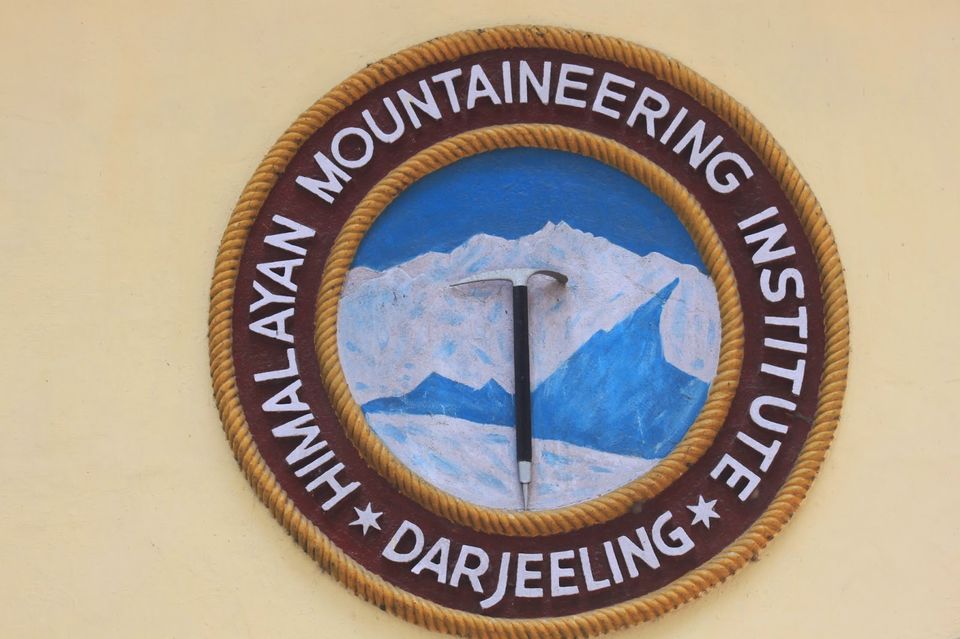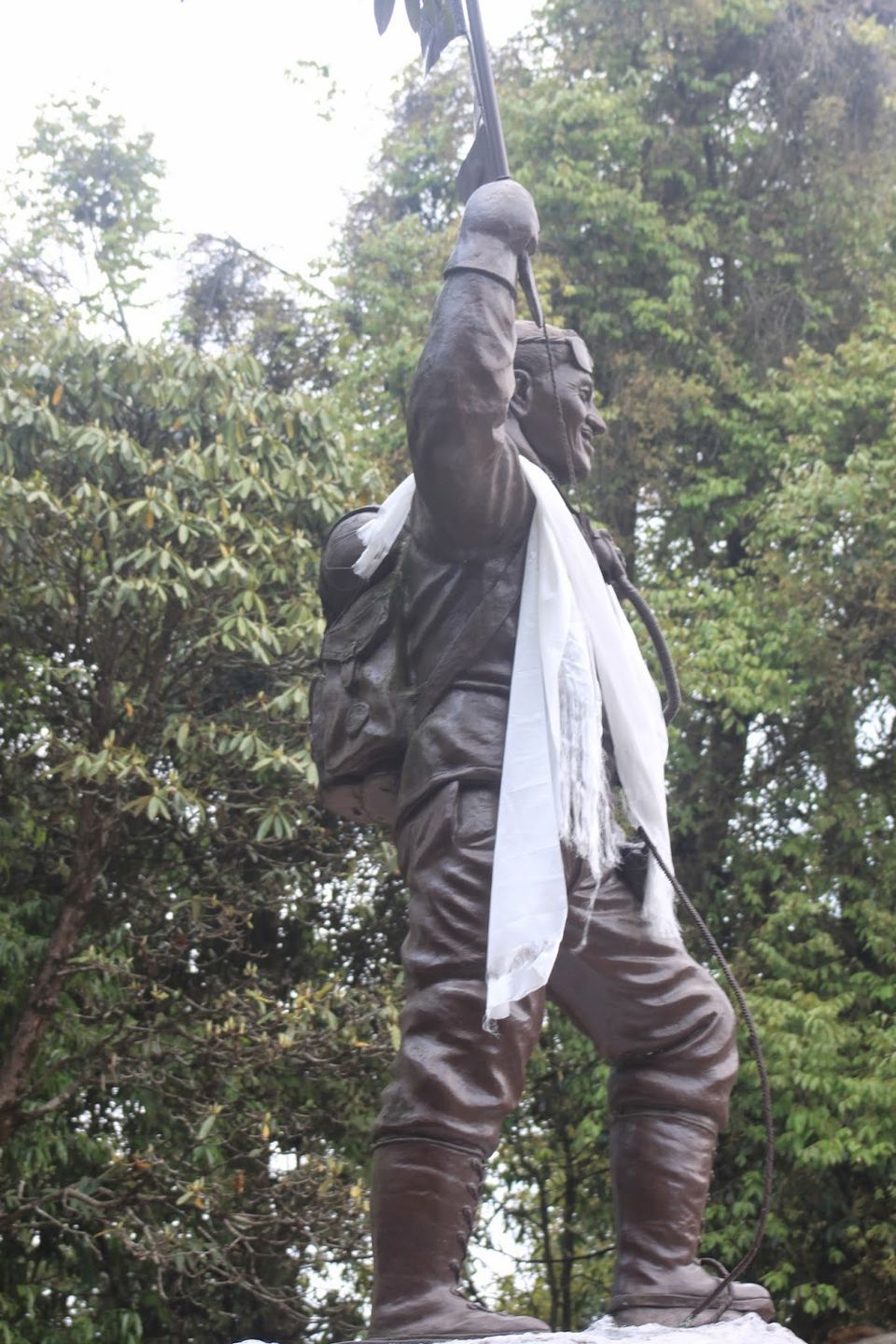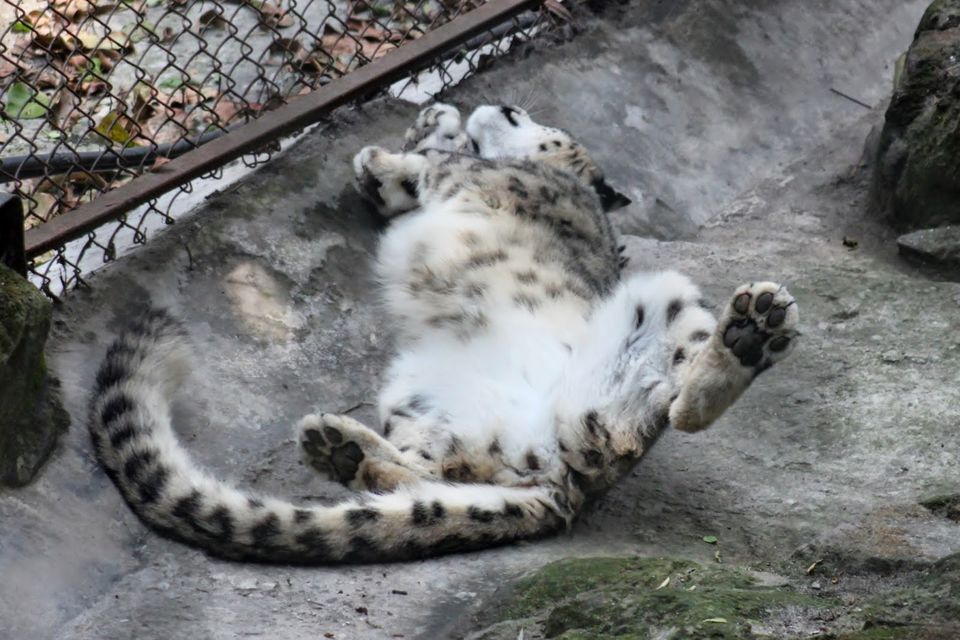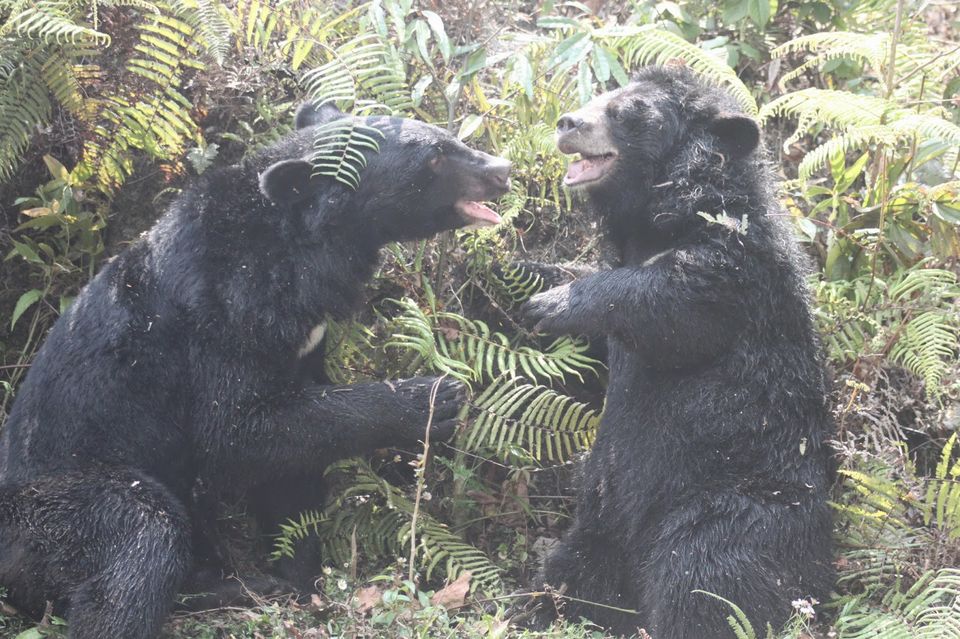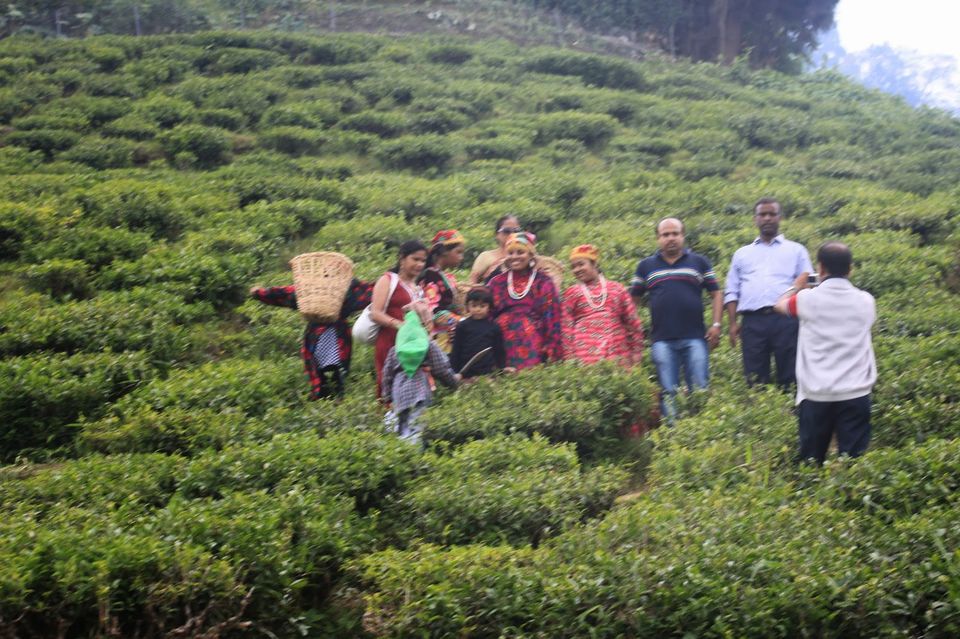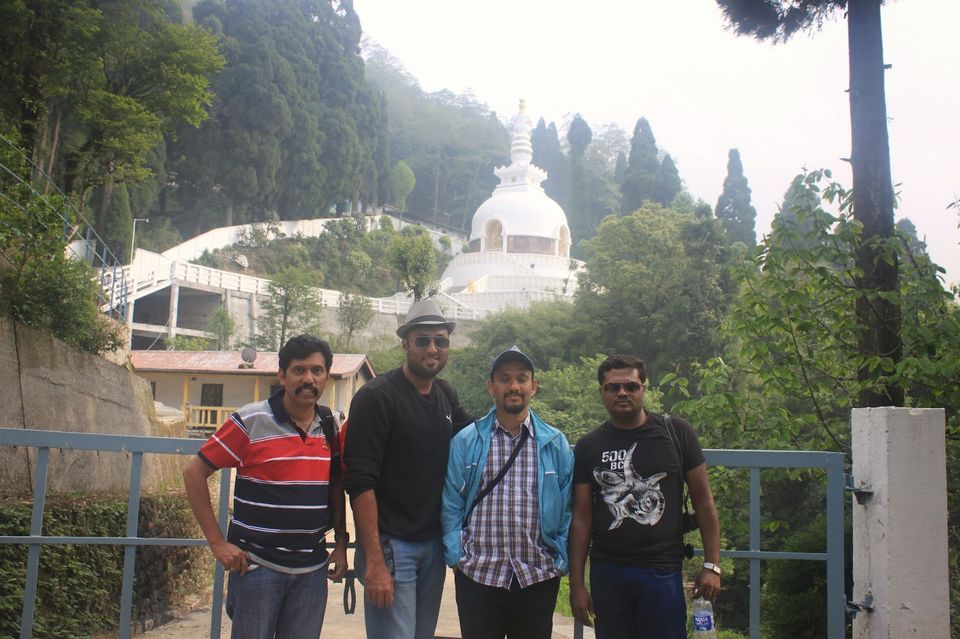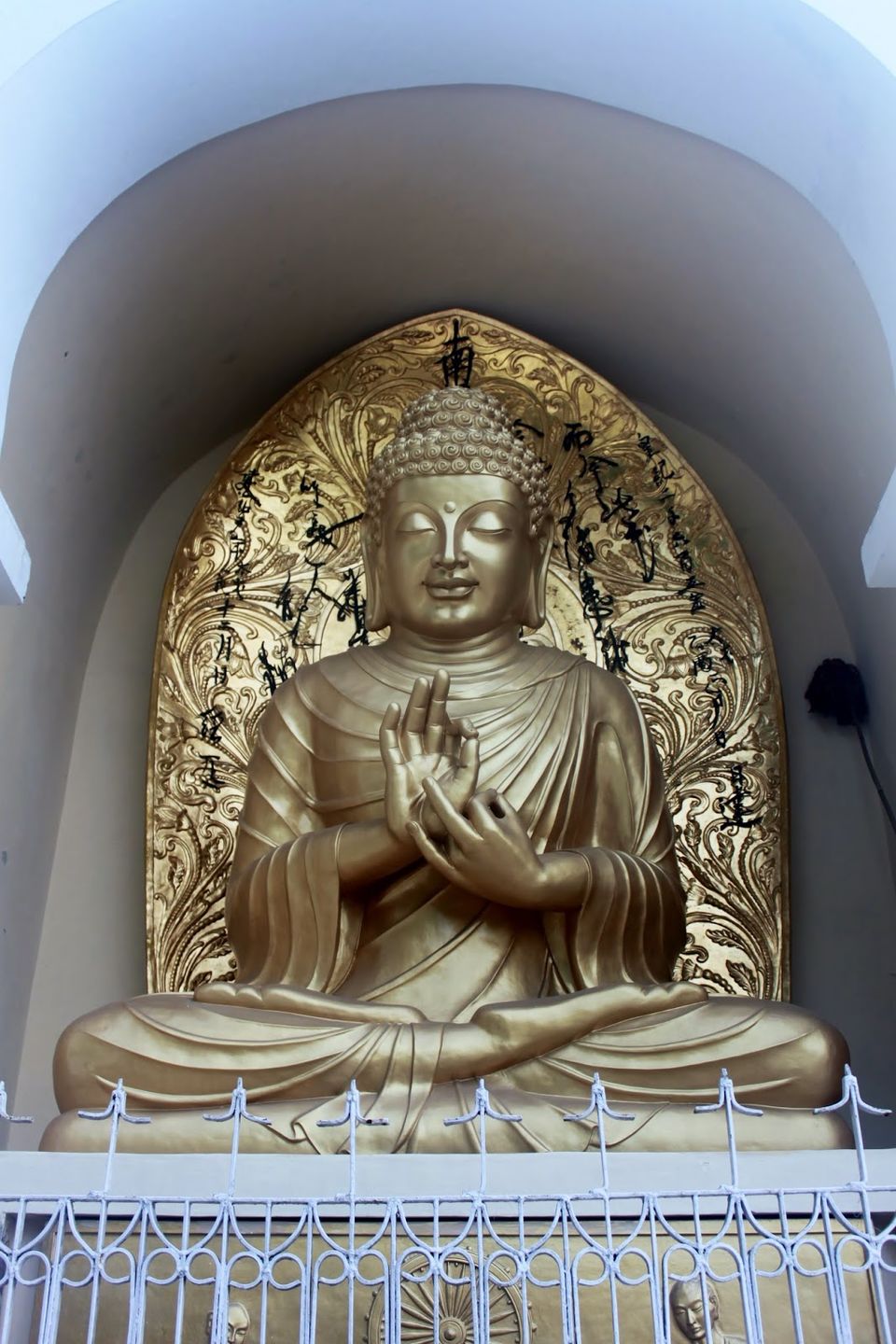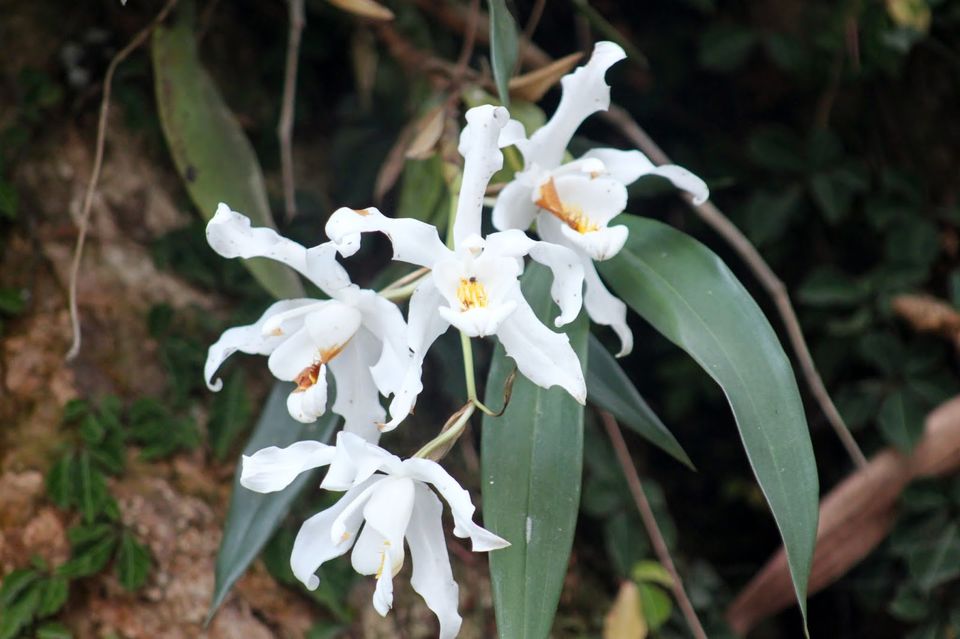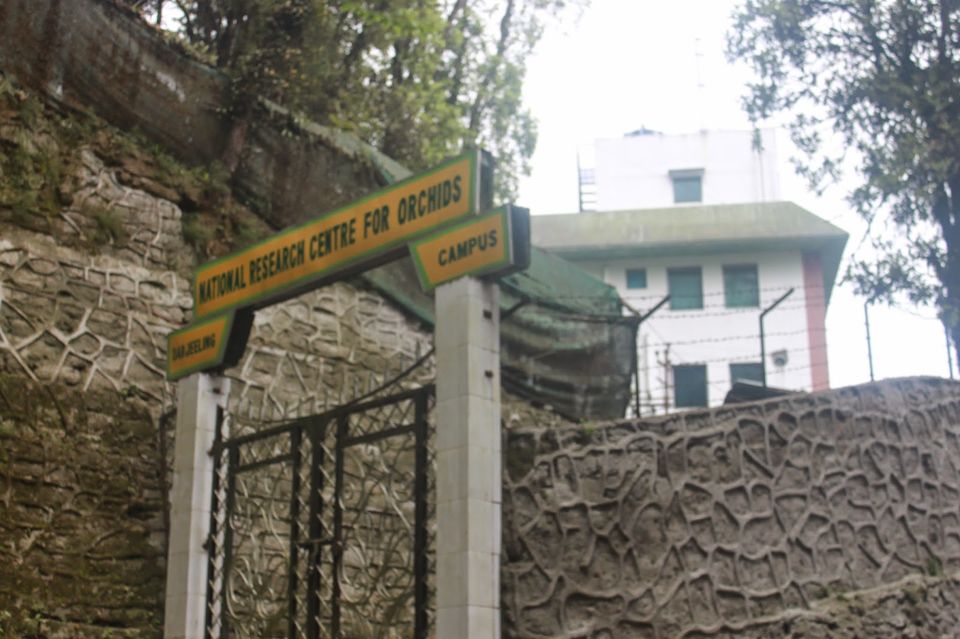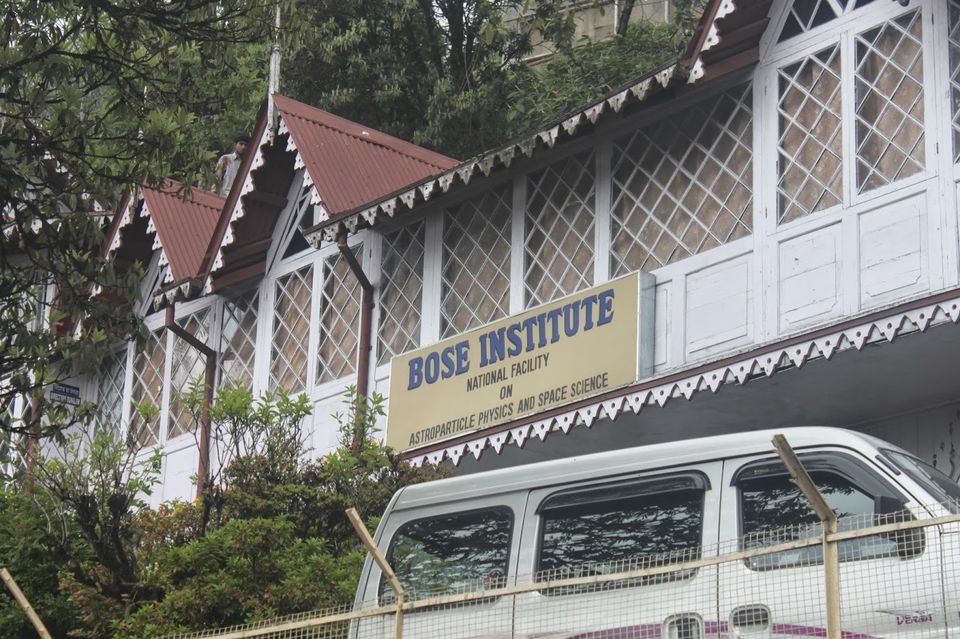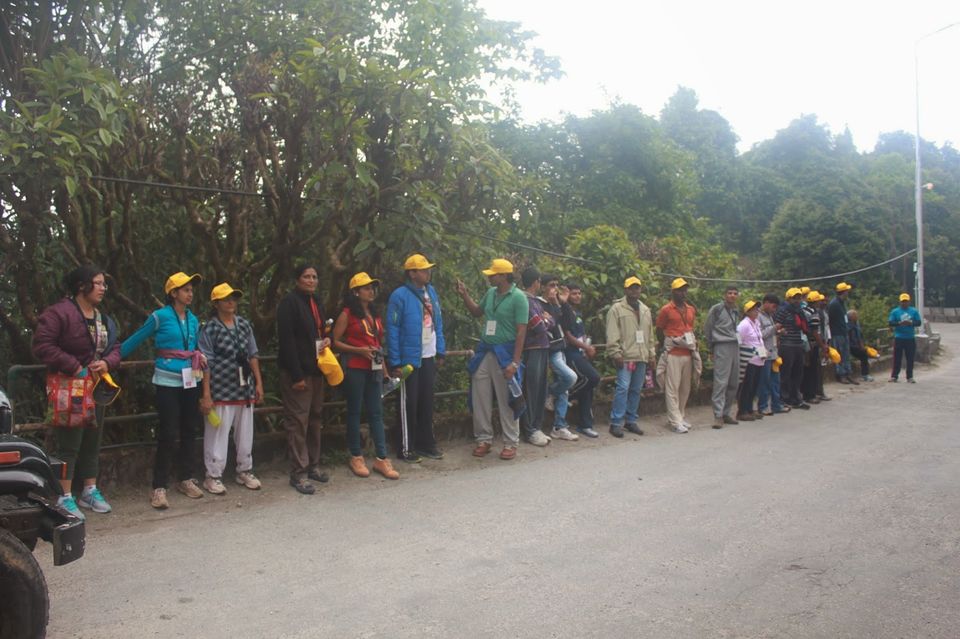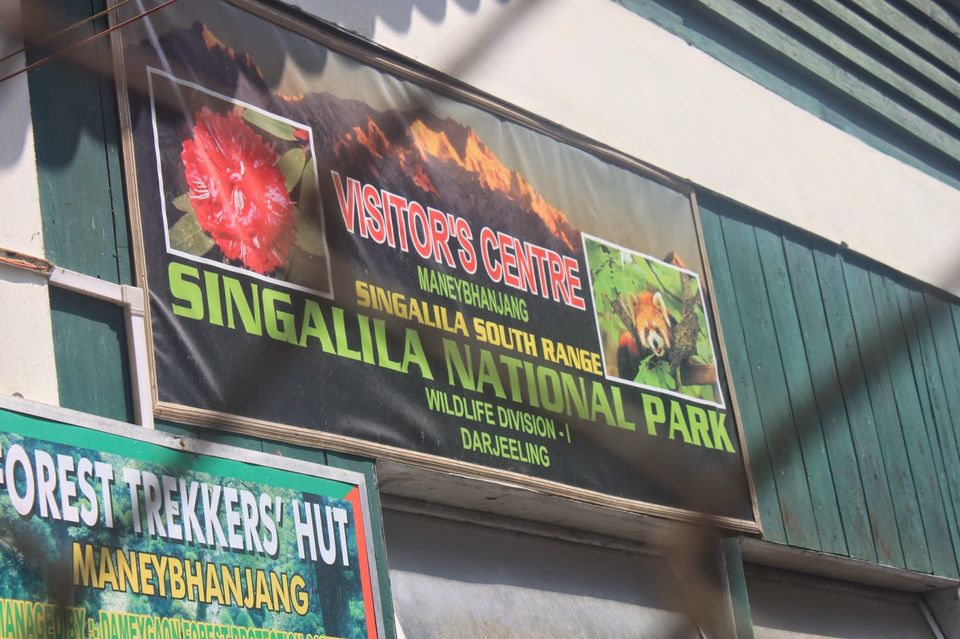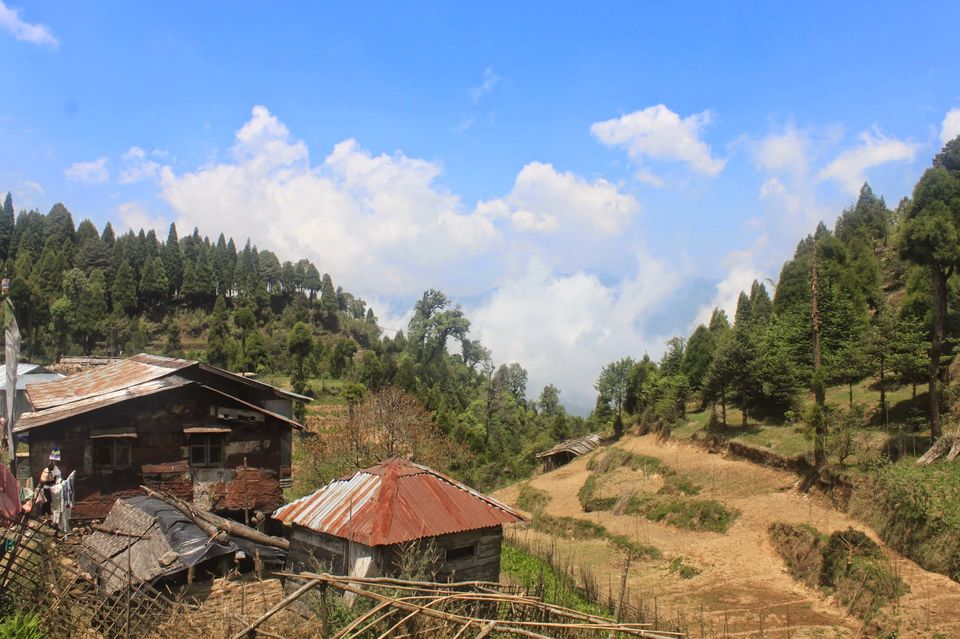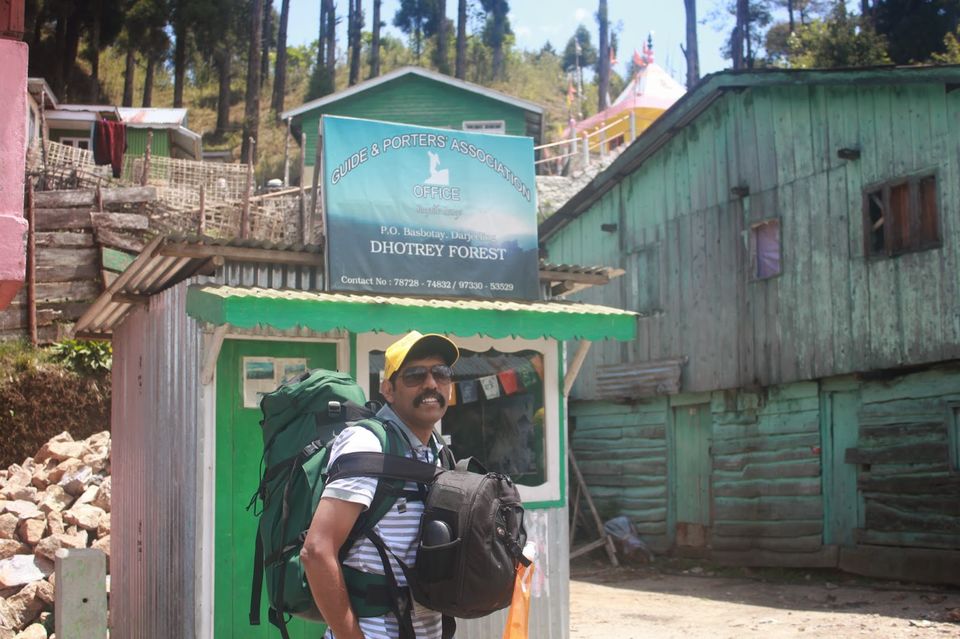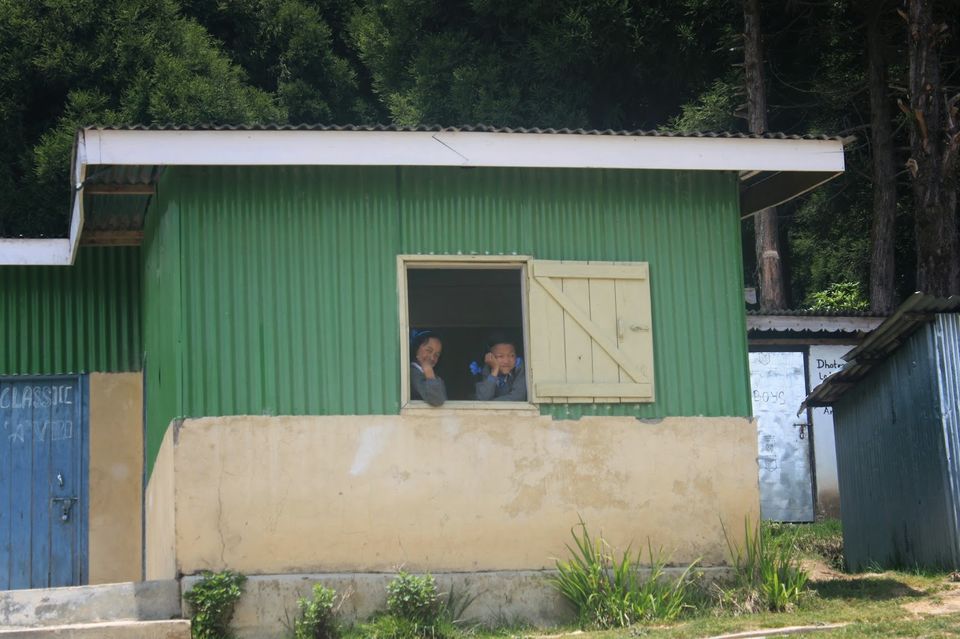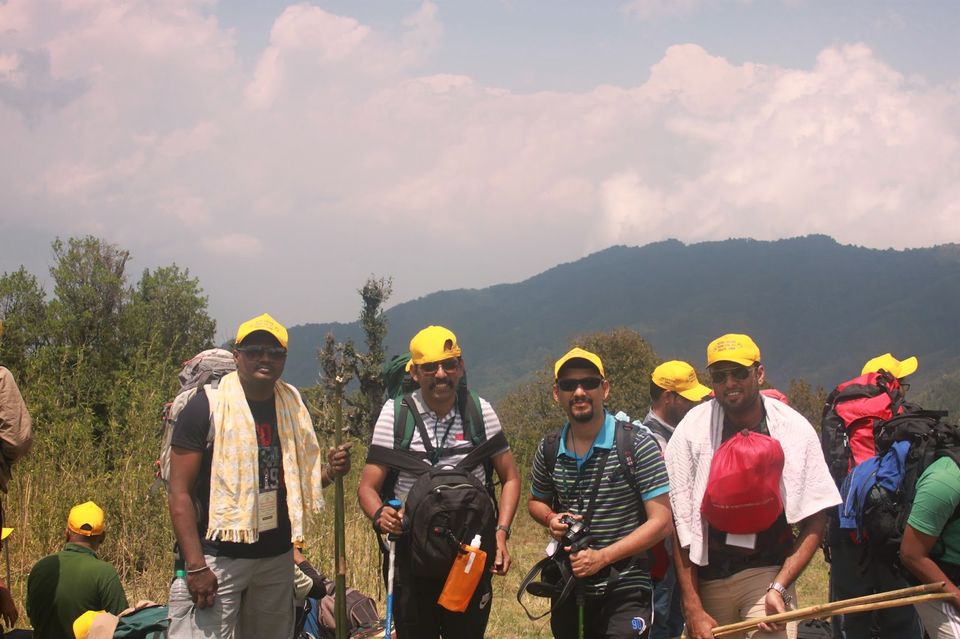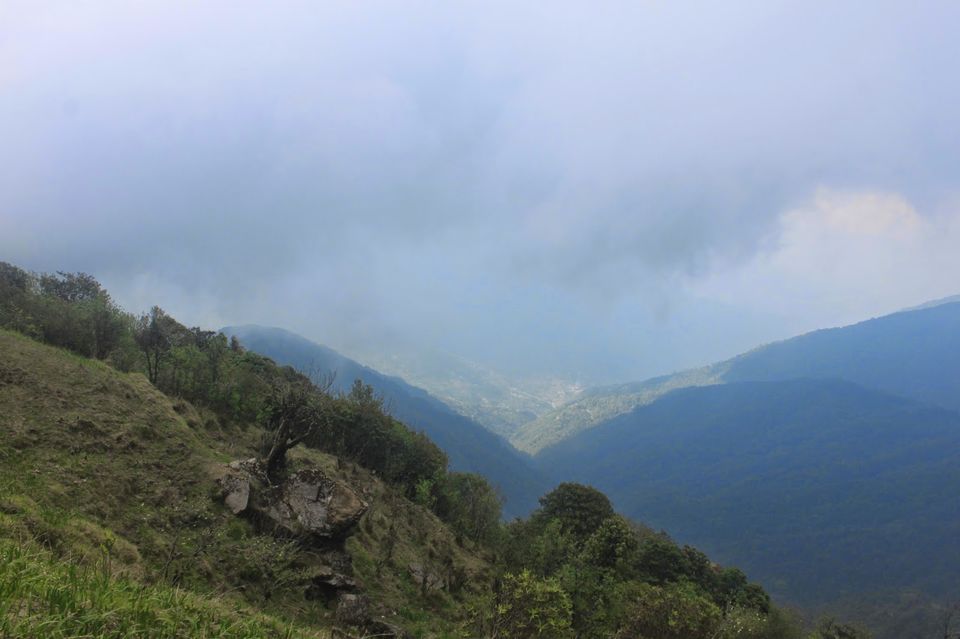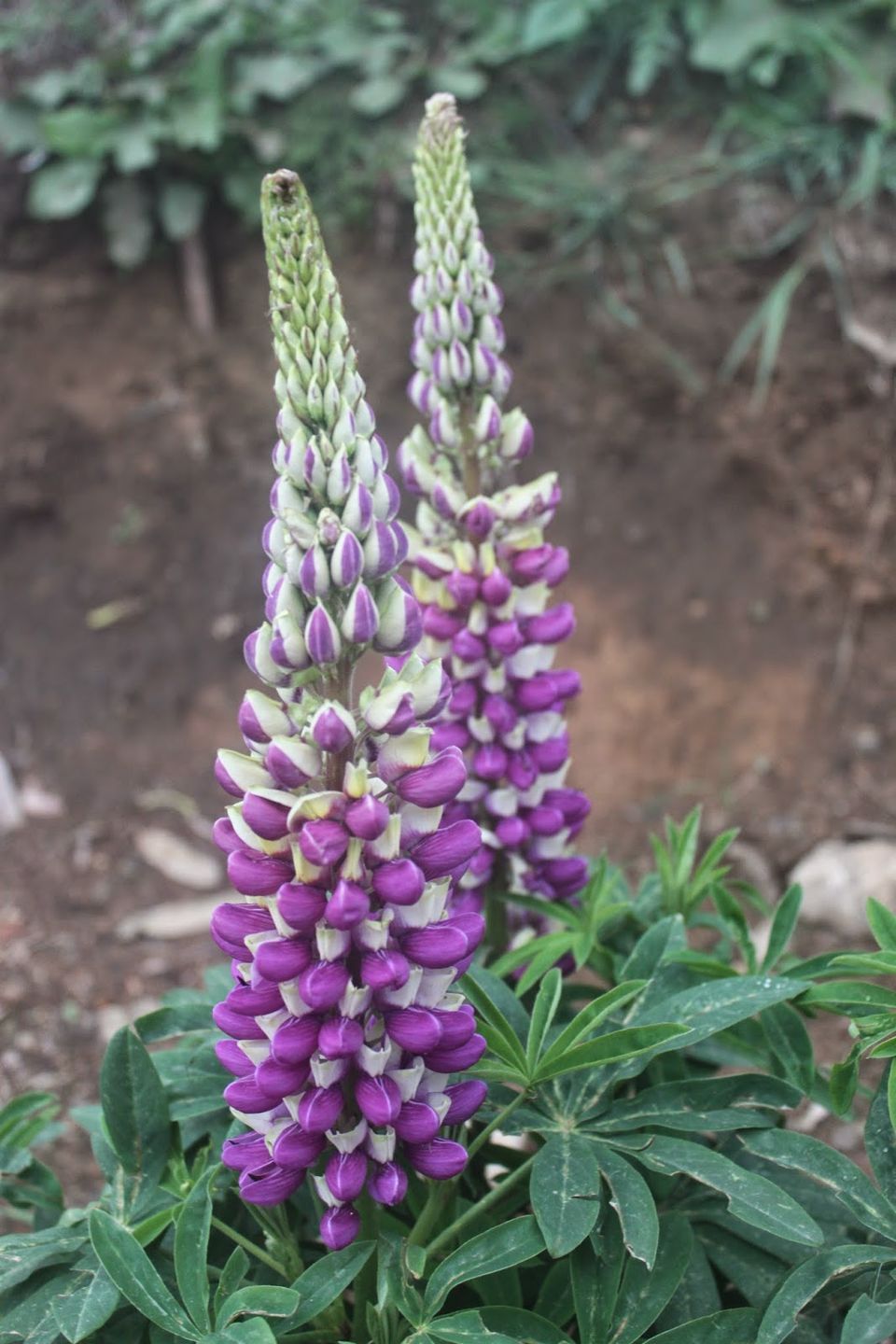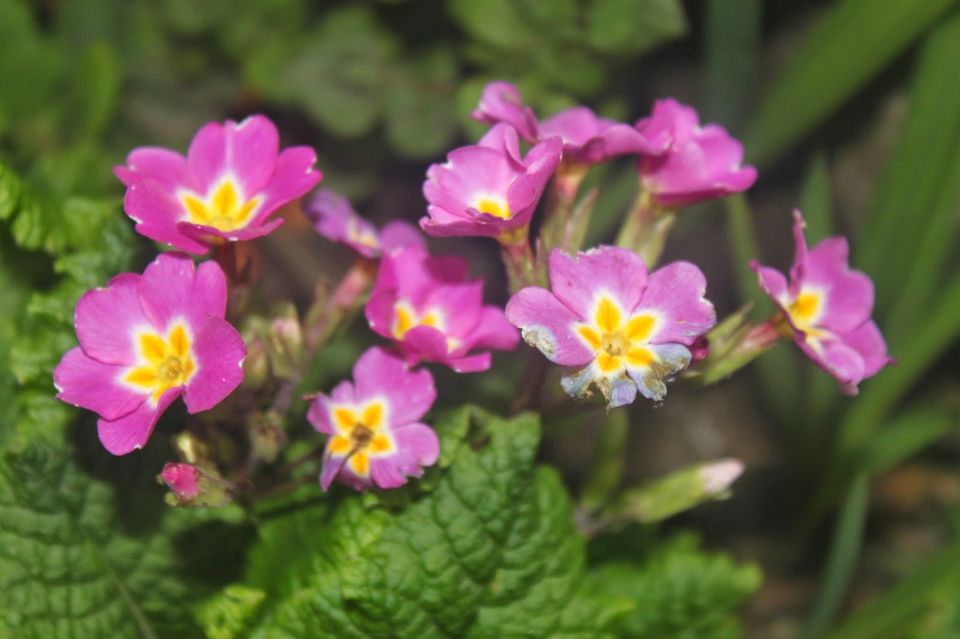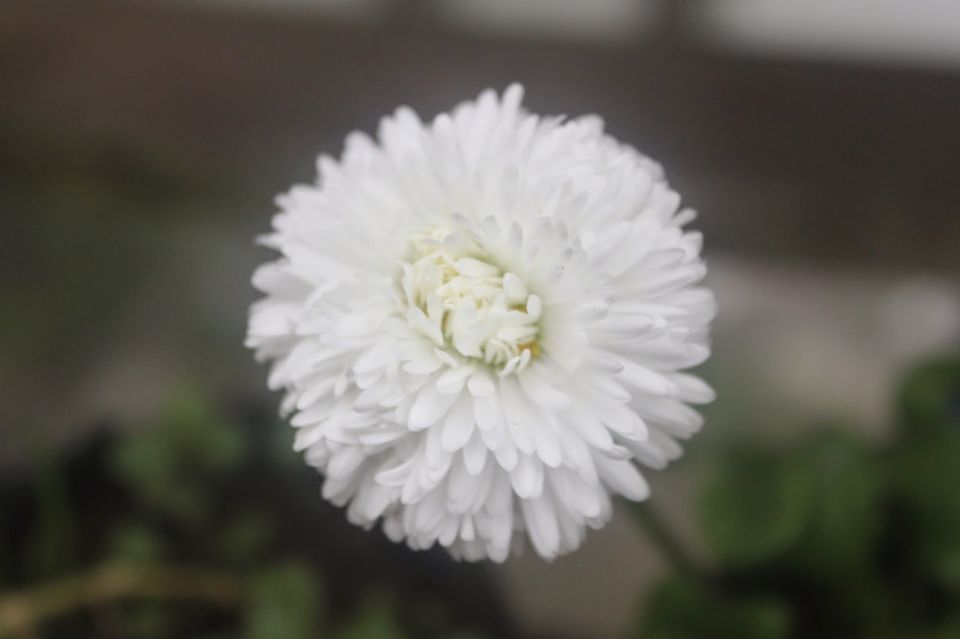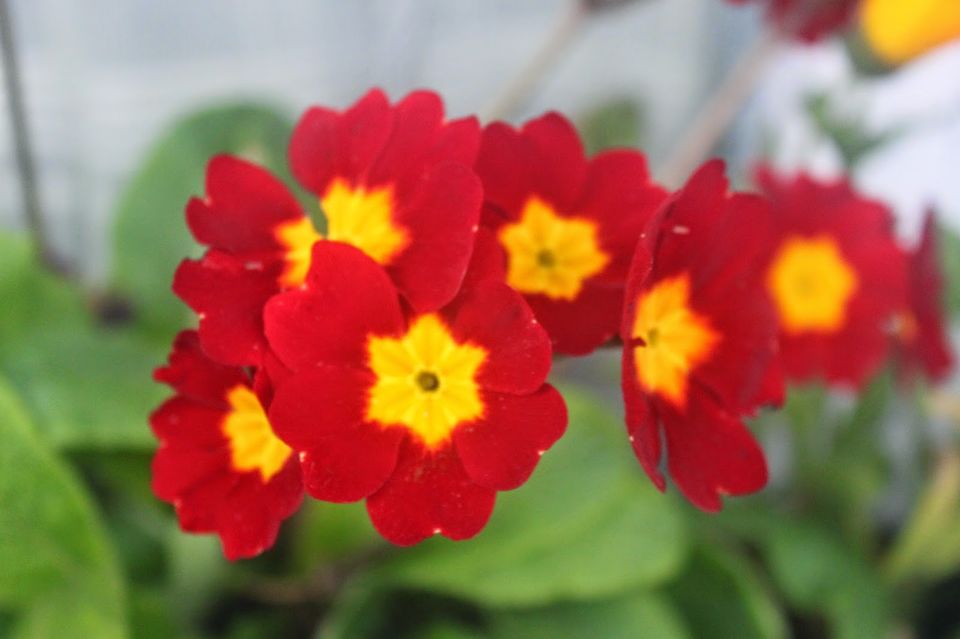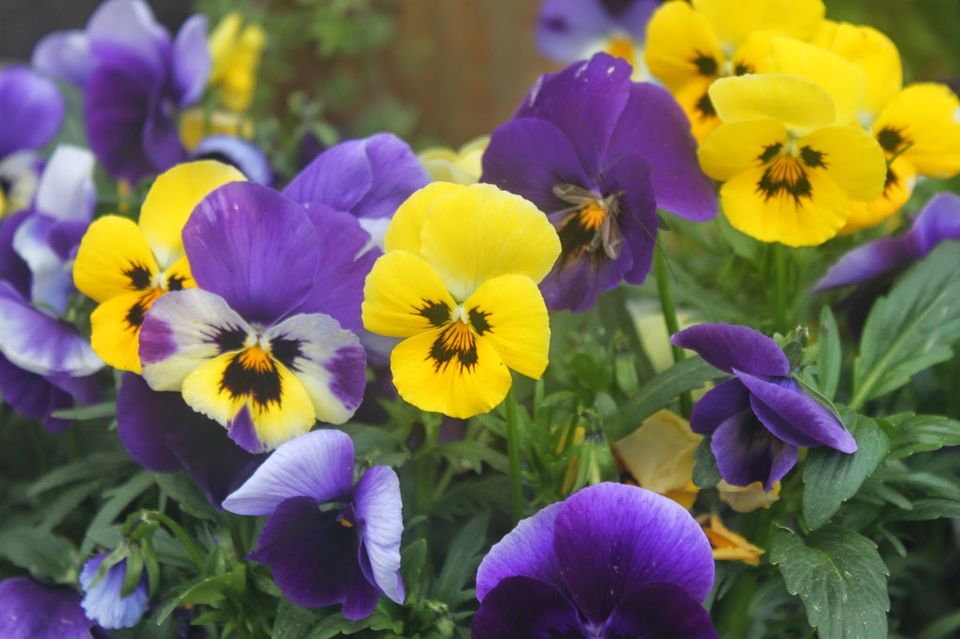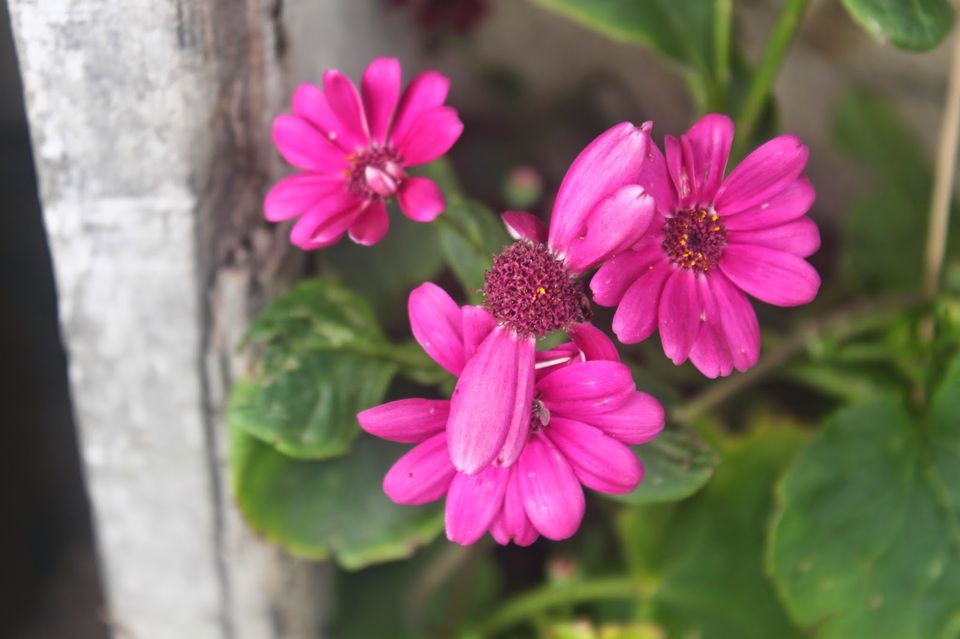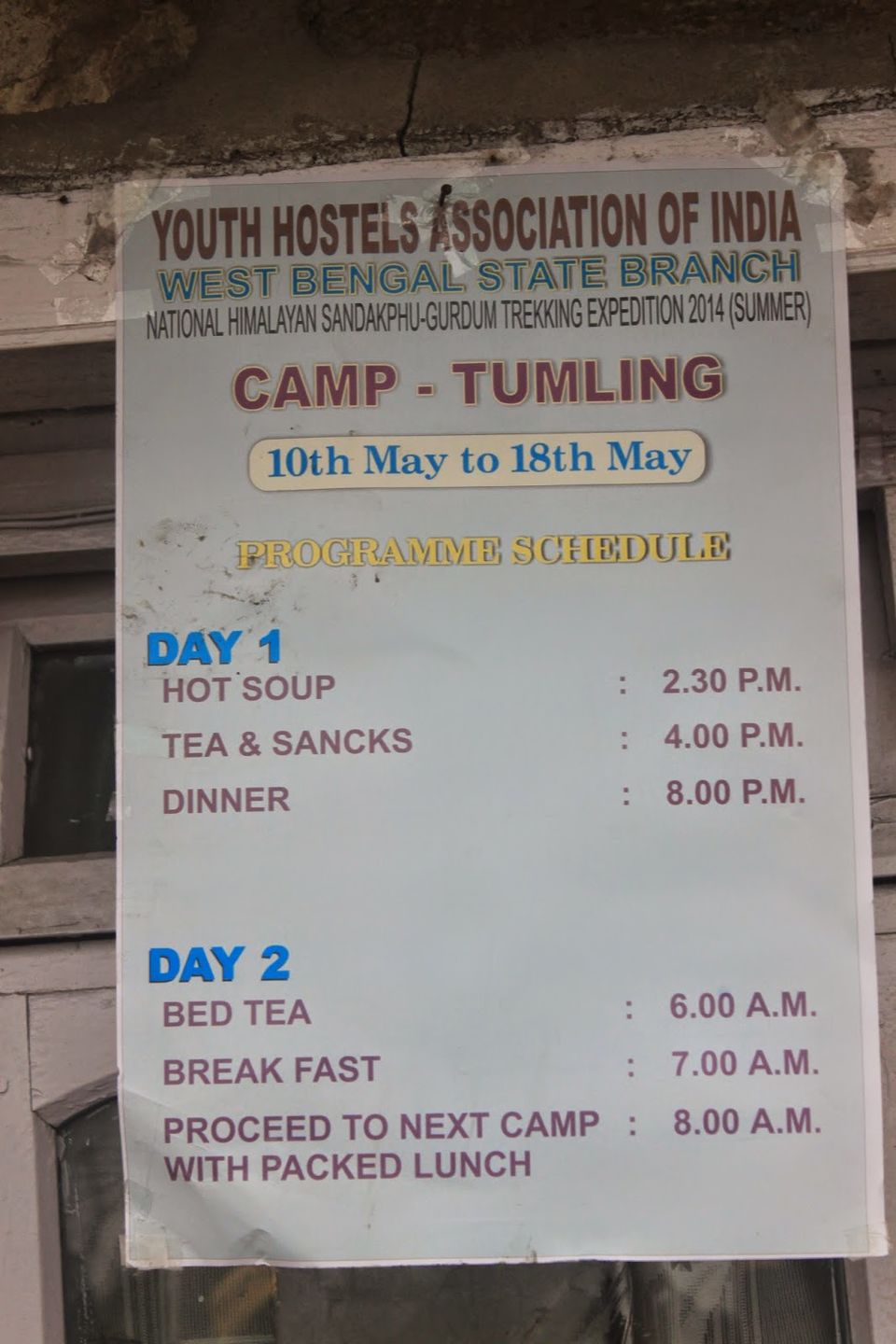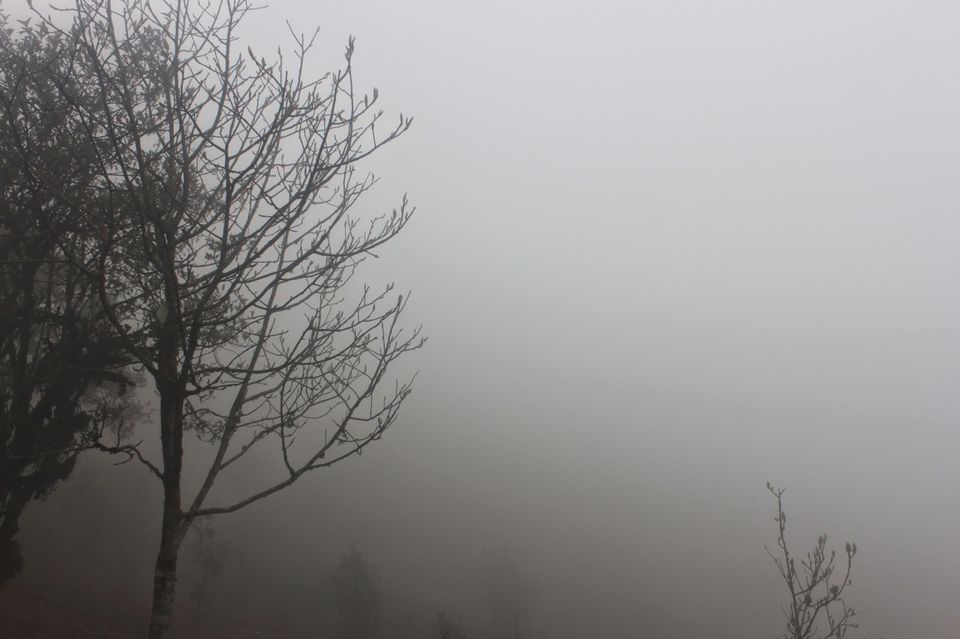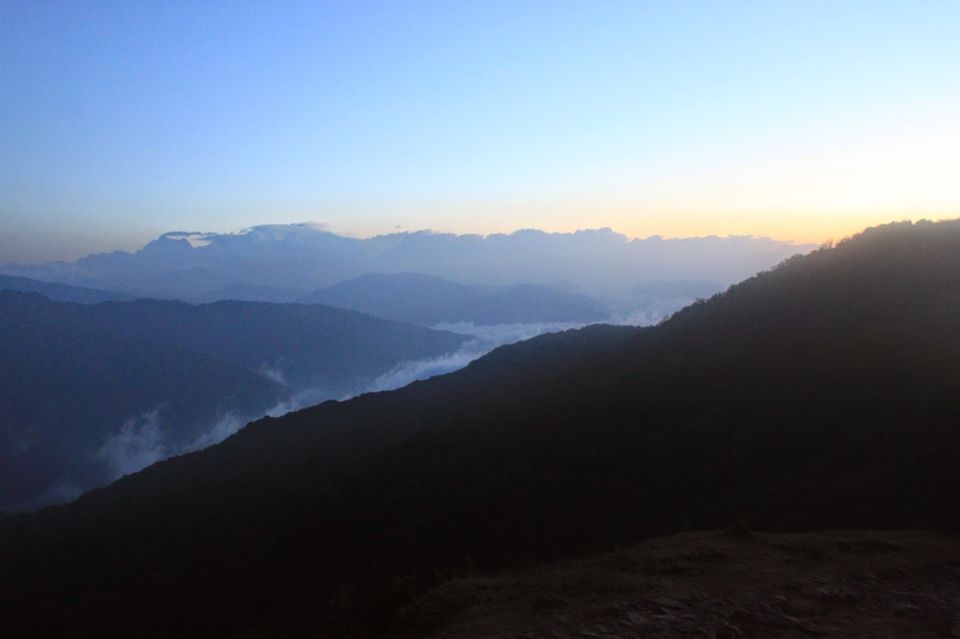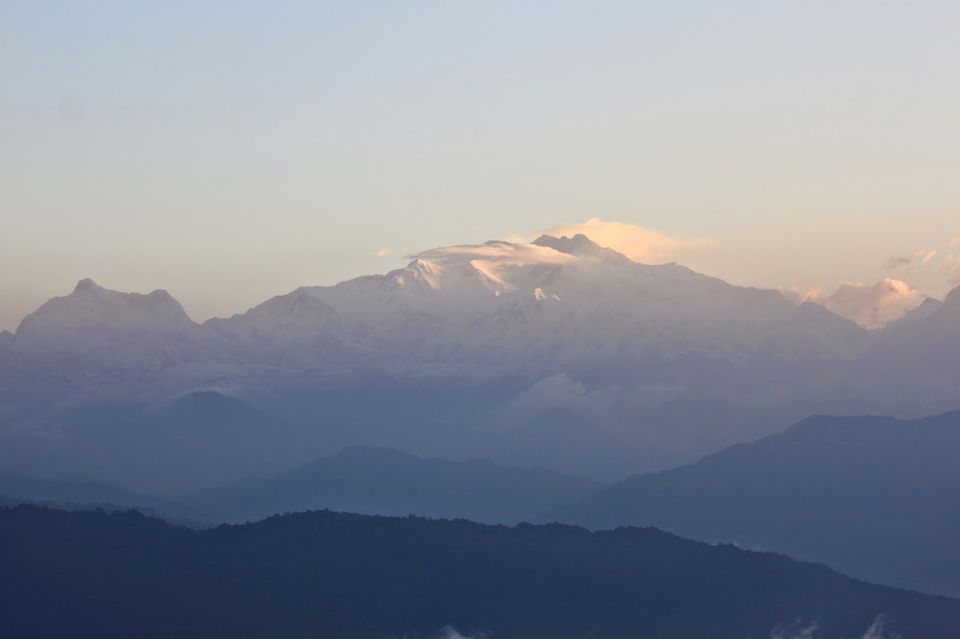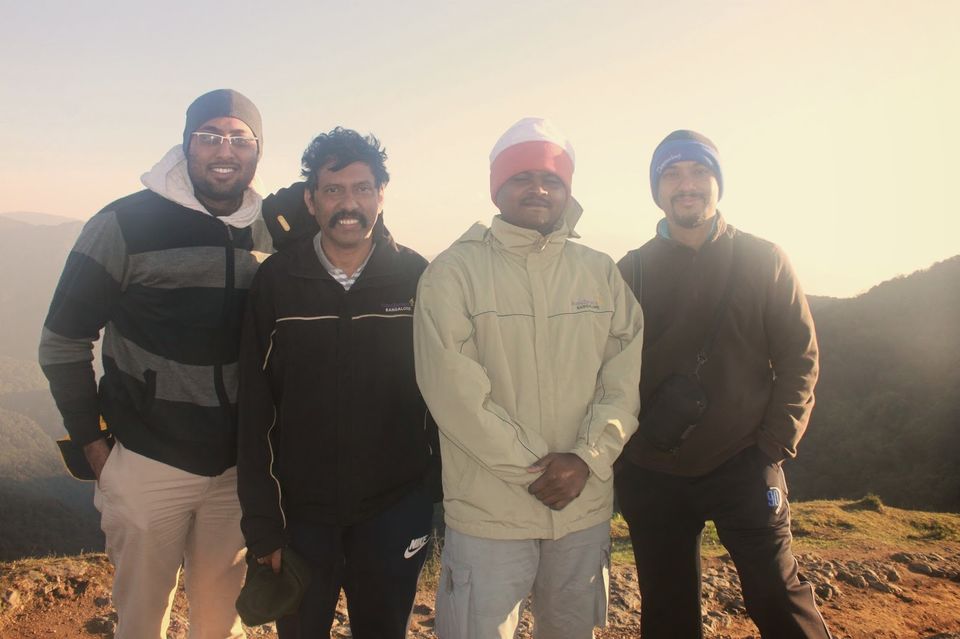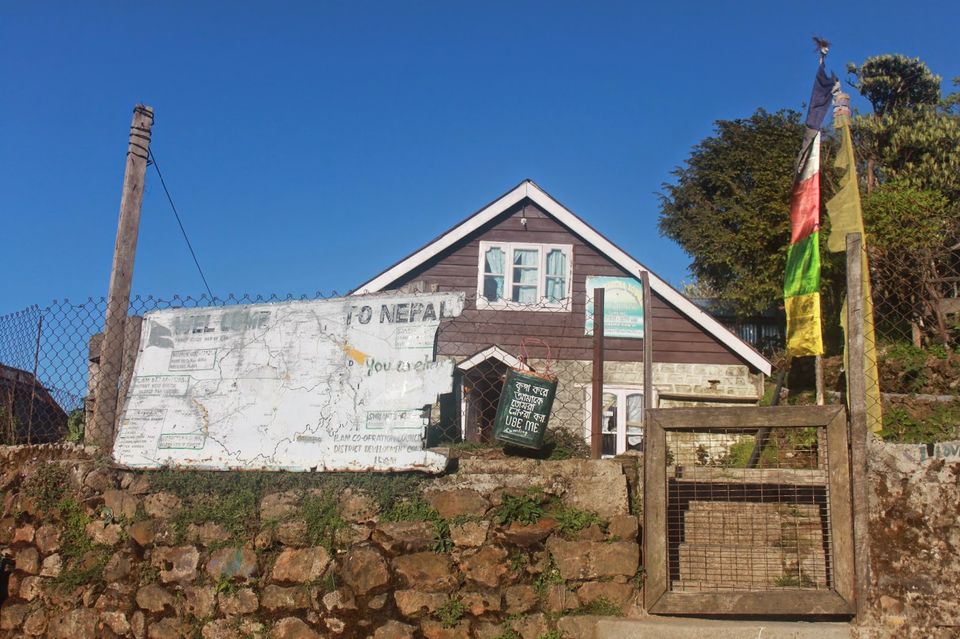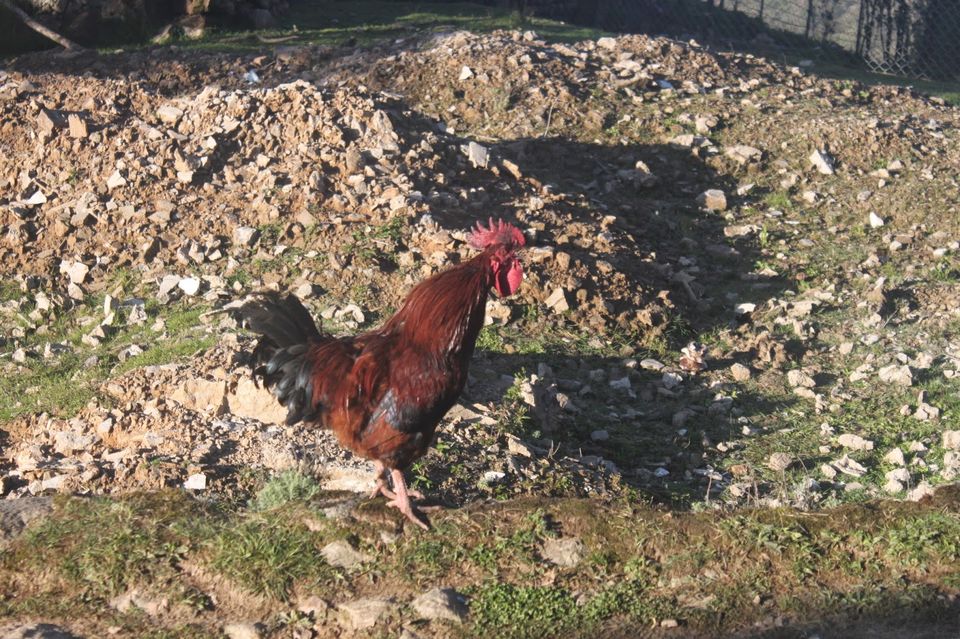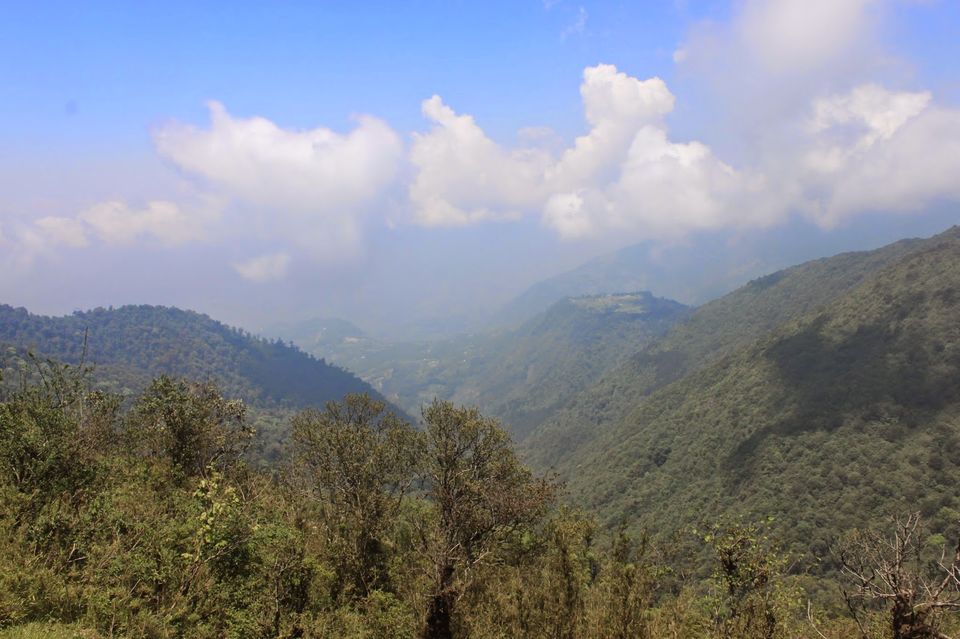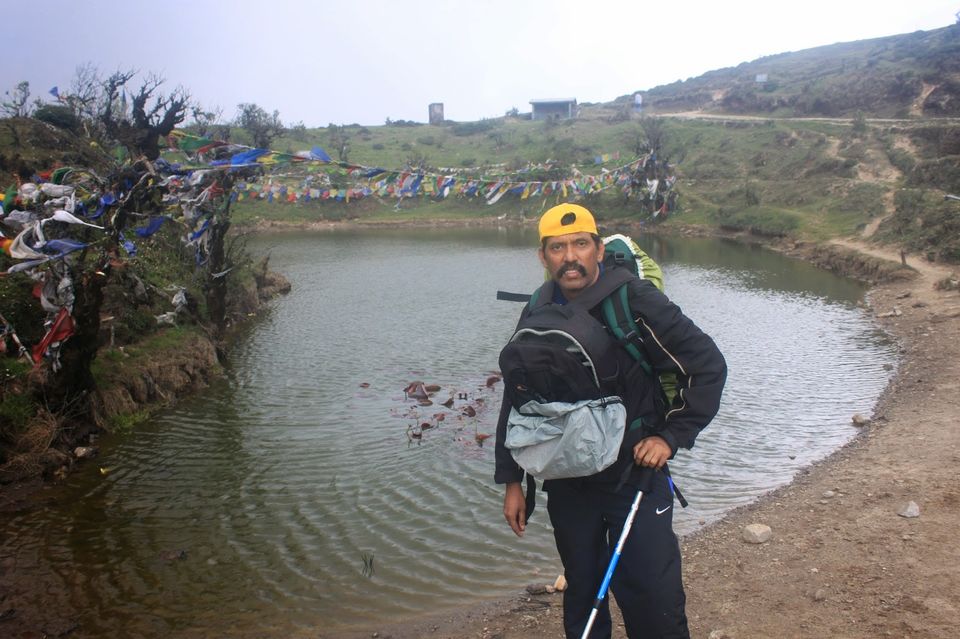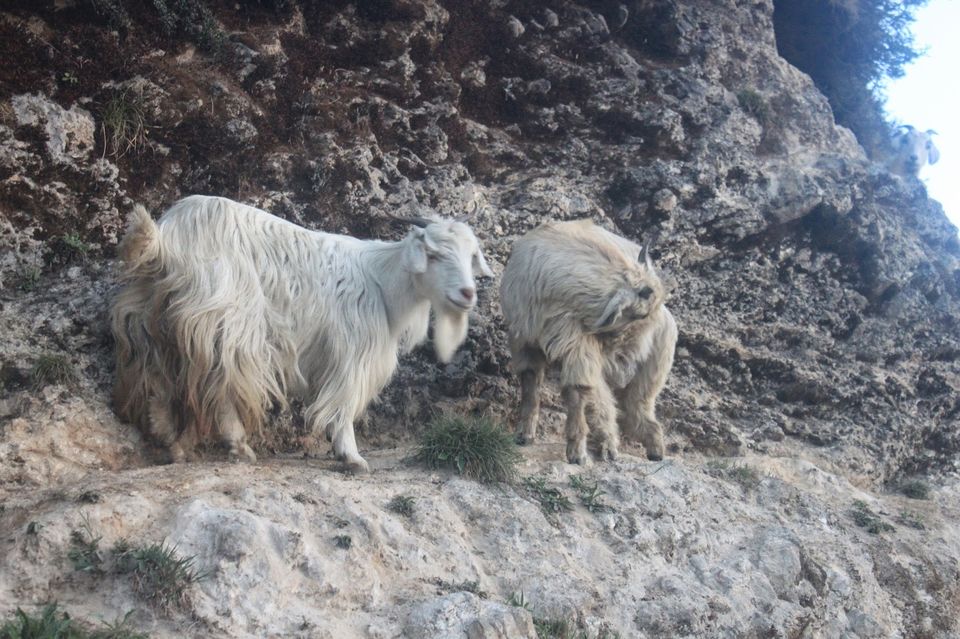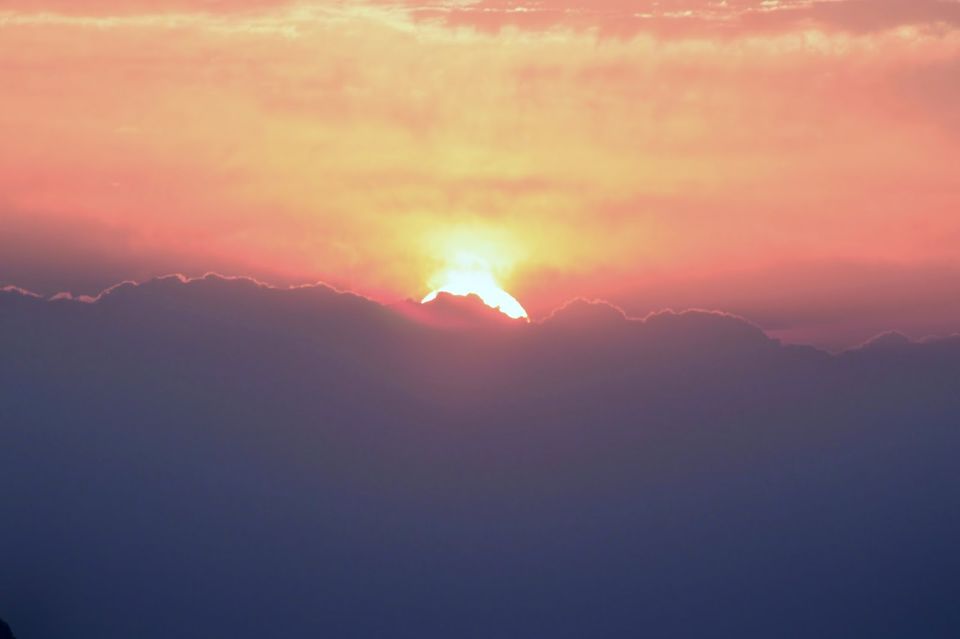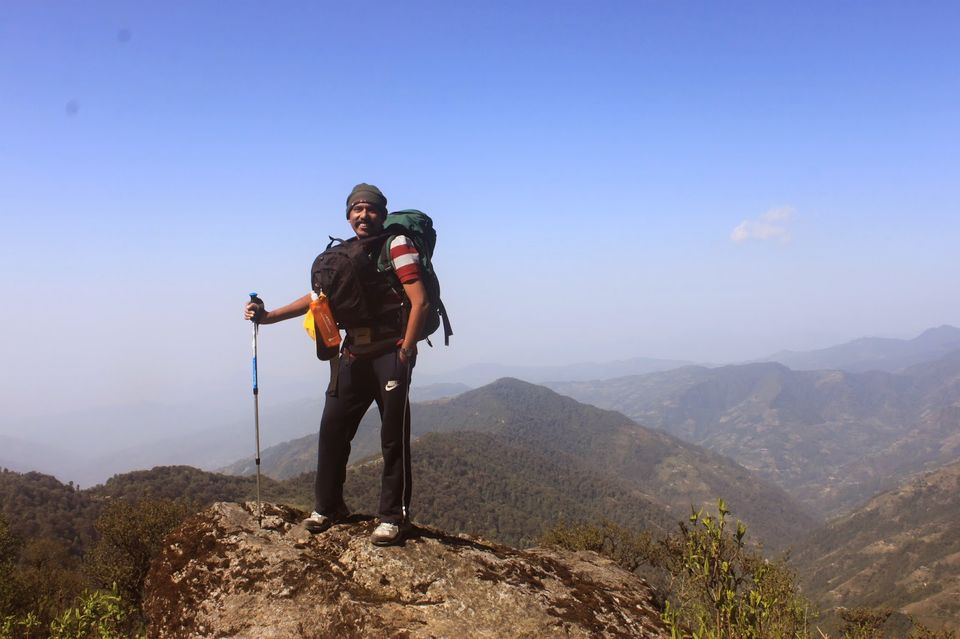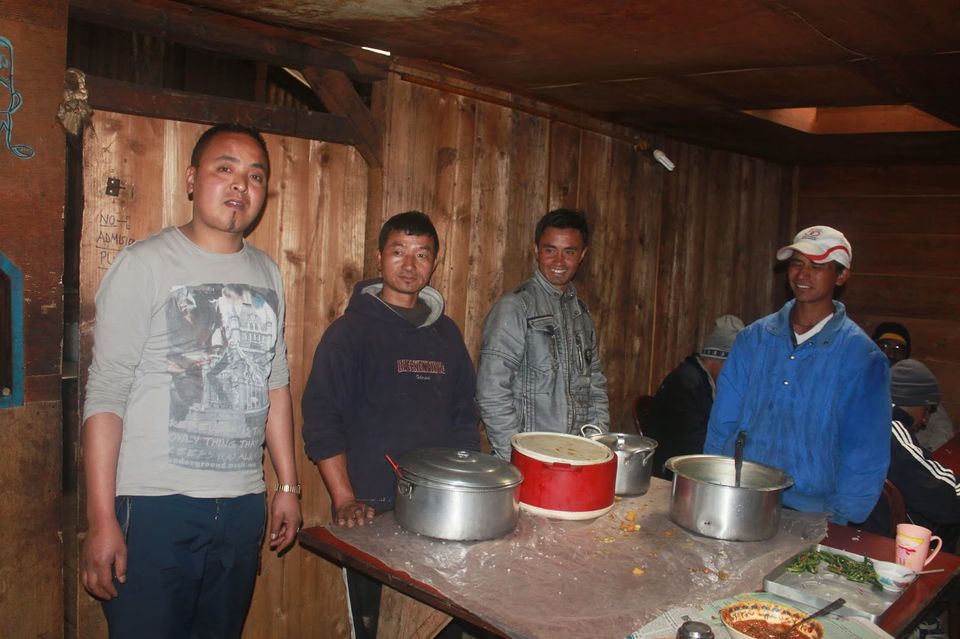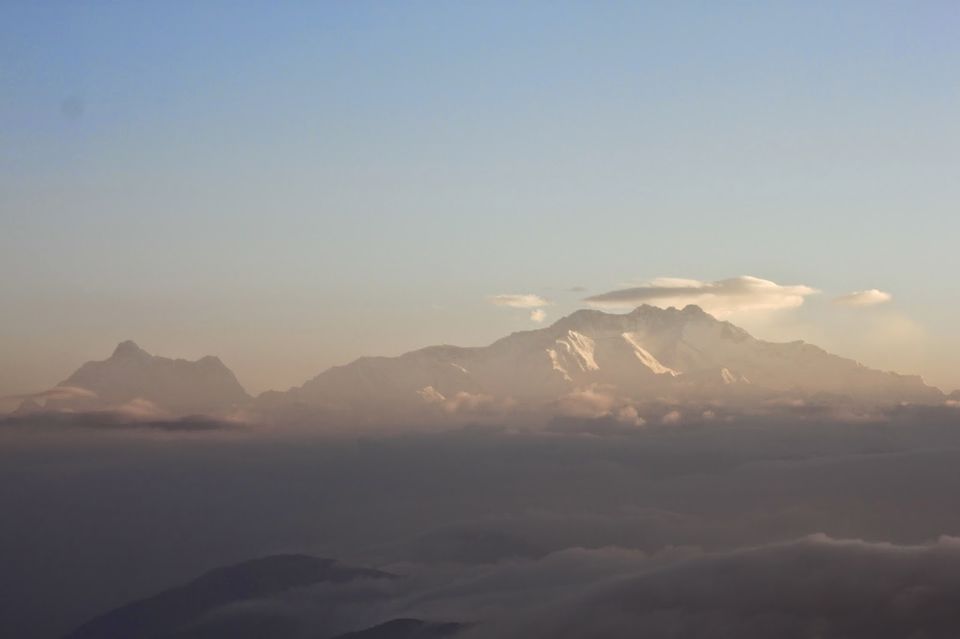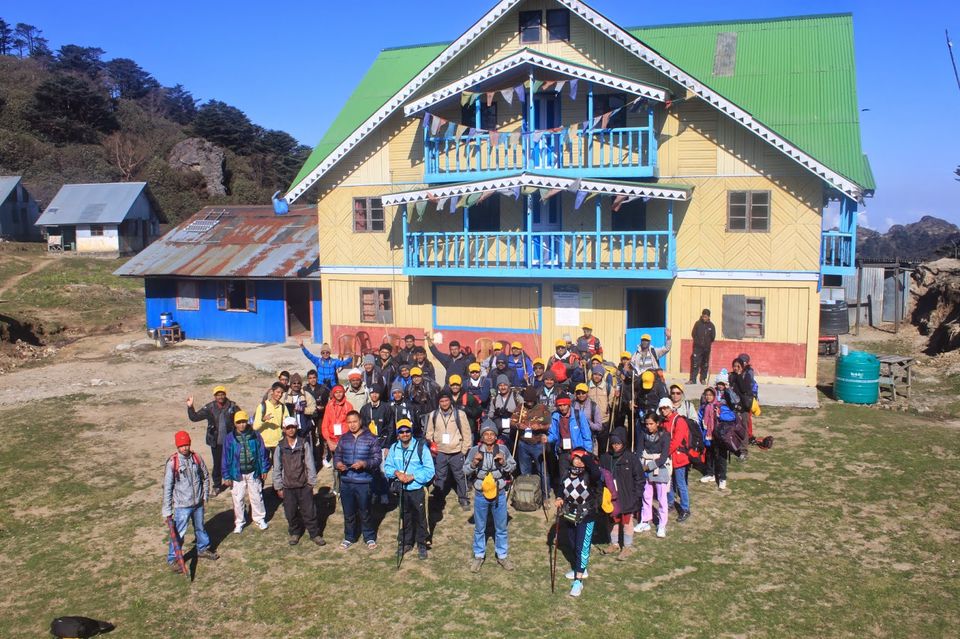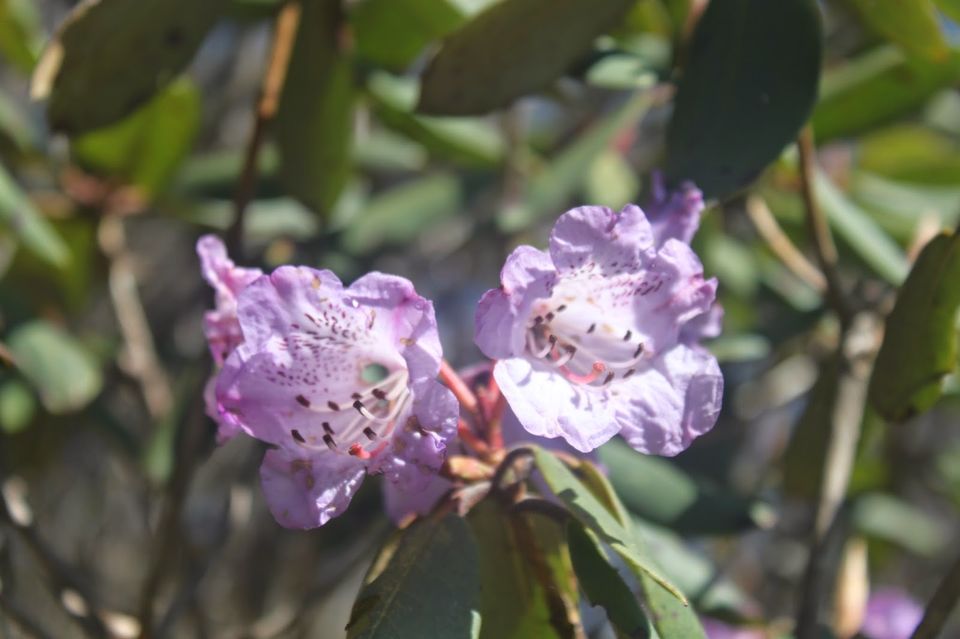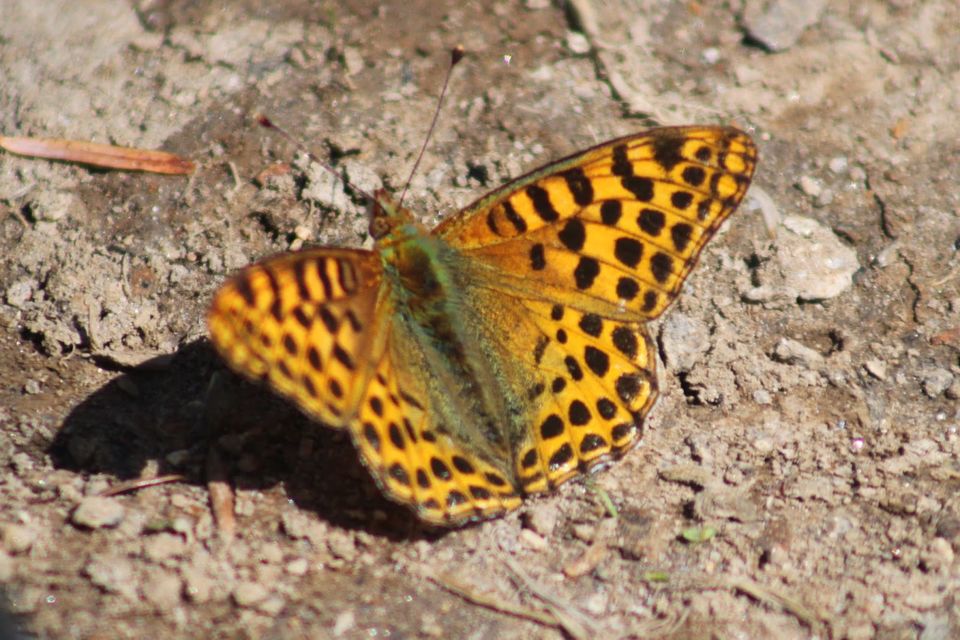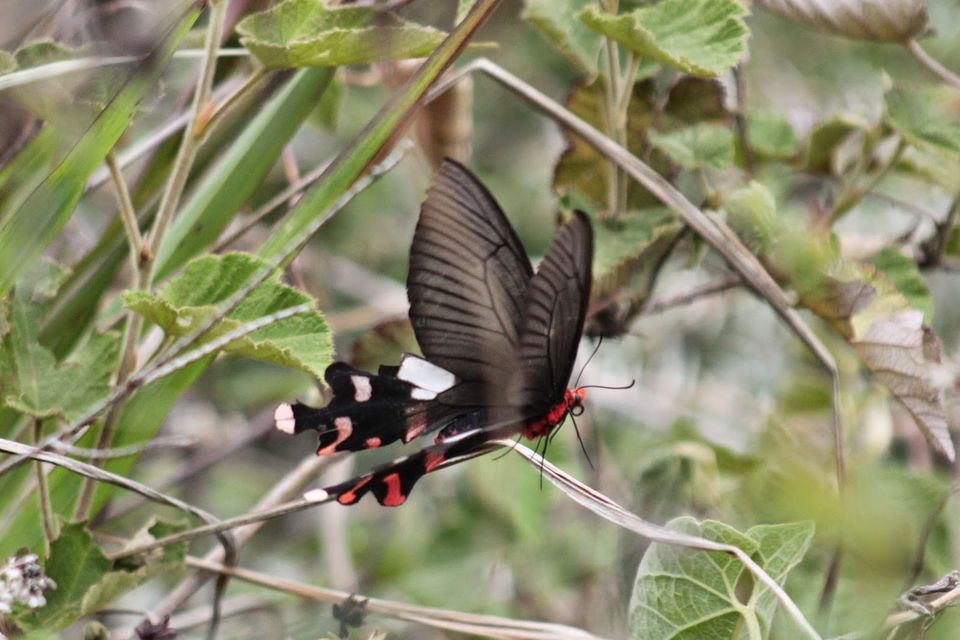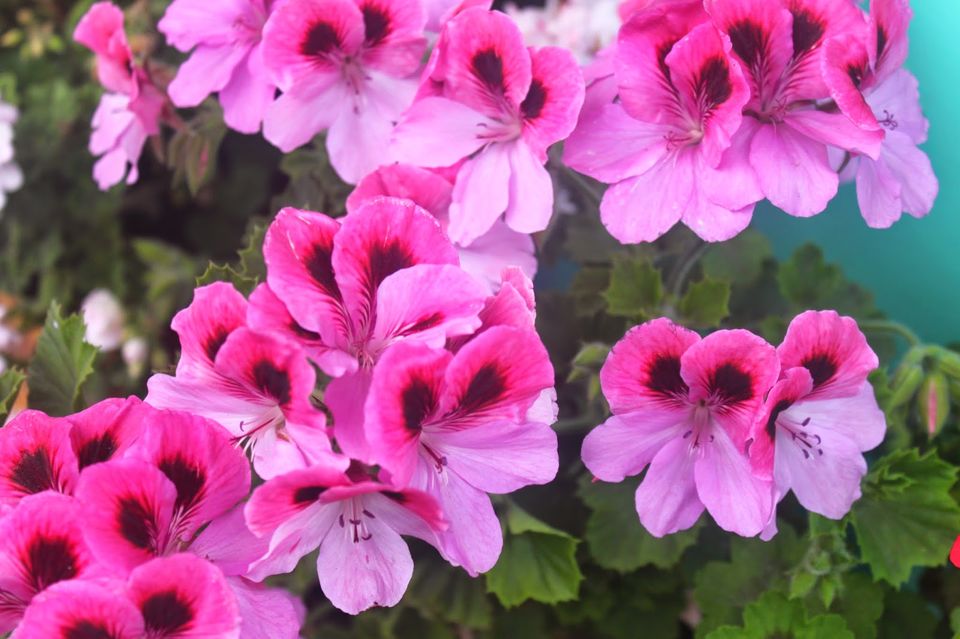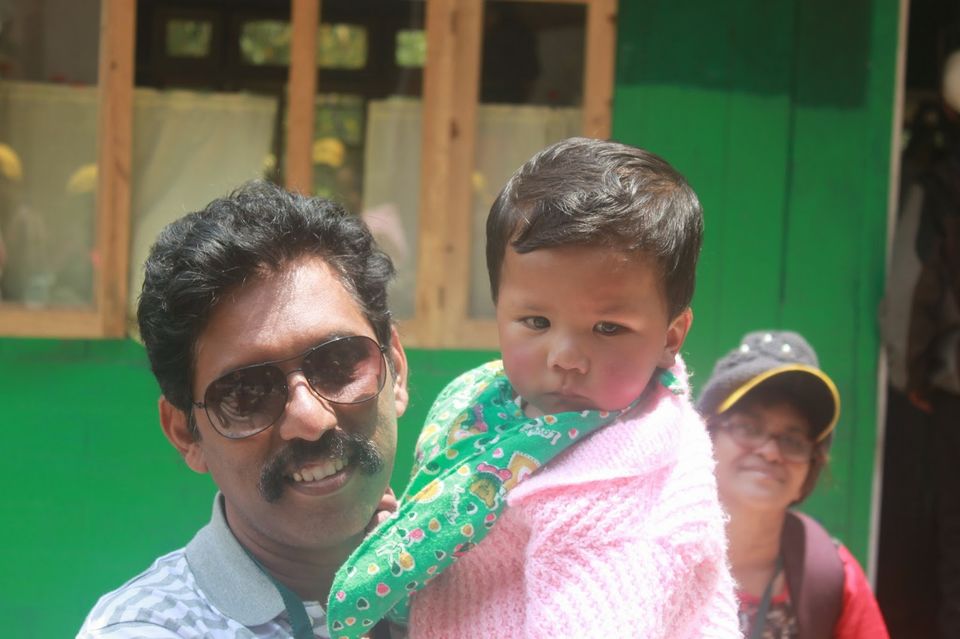 Our last trek was to the Valley of flowers and Hemkund Sahib during August 2012, and both Giri and I were getting sick of not being able to do another one soon. He shared the Chadrakani pass trek news few months back, but it was for a longer duration. So I started searching for something that could be done in a week's time. That is when we hit the Sandukphu-Gurdum trek on the YHAI site. We did not waste much time. The first day was already fully booked, and we quickly registered for the second day after getting the life membership. By then Giri had pulled Mahesh and Mahesh had brought in Subhash, his colleague. We also got a good fare for the air ticket to Bagdogra by IndiGo. As Shekhar had some problems, we had to sadly cancel his ticket and the registration. I did some shopping at a very big Decathlon store on Mysore road for a pair of shoes and one trekking pole. They were very useful. We decided to travel a day before the reporting, and flew on Saturday, May 10th 2014. We were at Bagdogra by afternoon and took a taxi from the airport for Darjeeling. Two more people from Bangalore, who were reporting the first day, joined us. The journey was nice and winding. We had lunch on our way and reached Darjeeling in the evening. We had booked a room at Youth Hostel, Broadway annex. Next morning, after the breakfast, we caught a taxi for local sightseeing. The first one was Padmaja Naidu Zoological Park. This was not the regular zoo where animals were captive. They had enough space, and looked healthy. Notable species were the snow leopard and red panda. We also witnessed a long play of two sloth bears. The zoo is just next to the Himalayan mountaineering institute that hosts an amazing museum. This is a great place for mountain enthusiasts, particularly displaying so many of the Everest conquering. We moved to the tea gardens next. People get themselves photographed in hill dresses here.
16 May 2014: Once again at 4.30am we were at the view point that was behind the camp. It was a tall rock that was bit difficult to climb. It was very cold (2oC) and windy. Sunrise was at 5am, and the sleeping Buddha started becoming clearer with each passing minute. While the Kanchunjunga was very clear, Everest range was a bit elusive, but the guide pointed us to it. We could however see the Everest range better from our buildings balcony once we came back. Mr Devaraja and I went to see a Shiva temple which was about 500 mts below our camp. The only source of water for Sandakphu was here, in terms of a pond. Water is lifted in mugs, filtered into cans and carried manually to the top. We could see some birds here. After the breakfast, we once again counted our numbers, and started at 8am for Gurdum. This was a 14km trail through the dense Singalila national park. Around 10.45am, we took a break on the way in a sunny meadow. At this time, those who could get messages through their mobile phones broke the news of "ab ki bar Modi sarkar". We reached Gurdum (2910mts) at 12.45pm, had hot soup followed by lunch. Camp leader at Gurdum was Apurba Chakraborty. Here Giri, Mahesh, Subhash and I stayed together in a single room. The two doctors with us (Subhash and Mahesh) were quite busy with people getting minor health issues by the continuous trek. Giri had the responsibility of seeing people get their beds. The Gurdum camp had a lot of flowers, and we could see potatoes, carrots and peas grown around the site. There were also lots of wild strawberries by the side of the paths. I spent the afternoon going around and clicking pictures.
17 May 2014: Next morning we left the camp at 8am. We were supposed to walk 13 kms to Rimbik via Srikhola. We reached Srikhola at 9.45am. Seeing a river for the first time during the trek was very exciting.
Few of them had bath in the river. I took a refreshing bath with free flowing water from the tap behind the hotel. We were served khichdi at 11am. We left Srikhola at 12noon. We had to cross a hanging bridge across the Srikhola river. The trek from here was through a zigzag uphill path. There were small falls on the way. There were also beautiful birds on the way. The walk through Rimbik town to the hotel seemed pretty long. We reached the amp at 2pm. This was called Green hill owned by Ms Donna Sherpa, relative of Tensing Norge. The camp leader here was Koushik Mitra Thakur, a very lively senior person. The hotel had a TV in the dining hall where we could catch up with the political change in the country. Once gain, the hotel here had very nice flowers, particularly roses. There was a valedictory session at Rimbic where people were asked to share their thoughts. The hotel owner gave a nice speech about the local culture. We were given medals and certificates. Our camp leader also sang. We had special dinner and a short camp fire.
18 May 2014: At 8am in the morning we left for Darjeeling by jeeps. We stopped over at Dhotrey to bid farewell to our wonderful guides Subhash and Rajan. They were very cool and composed. We had collected some amount as tip for them that was handed over to them. We reached our hotel at the base camp for lunch. We collected our extra luggage from there and moved to Broadway. We booked a taxi for the next morning. We left Darjeeling at 7.30am, picked up Yashas on the way, had breakfast on the way and reached Bagdogra airport by 11am. The flight back was comfortable.
This was my first YHAI trek, and sec and national trek. It was certainly a great learning occasion. The discipline in the treks is pretty high. YHAI had planned the route and the stays very well. The camp houses except for that of the base camp were excellent, beautiful wooden structures. People were amicable, more so with the locals in the hills. They were very pleasant and hospitable. We also made many new friends from the group. I appreciate YHAI for their service to the nation in introducing the youth to various cultures, and for creating awareness about mother nature. My friends were very sportive, Giri was great group leader. Devaraj and his wife were very steady trekkers. There was a group from Gangavati-Bellary, who spent lot of time enjoying the trails. Mr Ramesh from this group was good in singing folklore and played a tambourine. They was a very lively group of youngsters from Nagpur, Amaravati, Kolkata, Assam and Mumbai. The weather was pleasant. Most mornings were clear and evenings were cloudy. Only at Sandakphu it was very cold and windy. The trek was mostly pleasurable, though at times I felt that I was pushing my fitness limits. I hope to do more treks with YHAI in the coming years. The encounter with sleeping Buddha on the Buddha poornima day will always remain green in our memories.
Frequent Searches Leading To This Page:-
darjeeling tours and packages, darjeeling gangtok trip package cost, darjeeling trip packages, darjeeling tour package from mumbai, darjeeling trip package itinerary