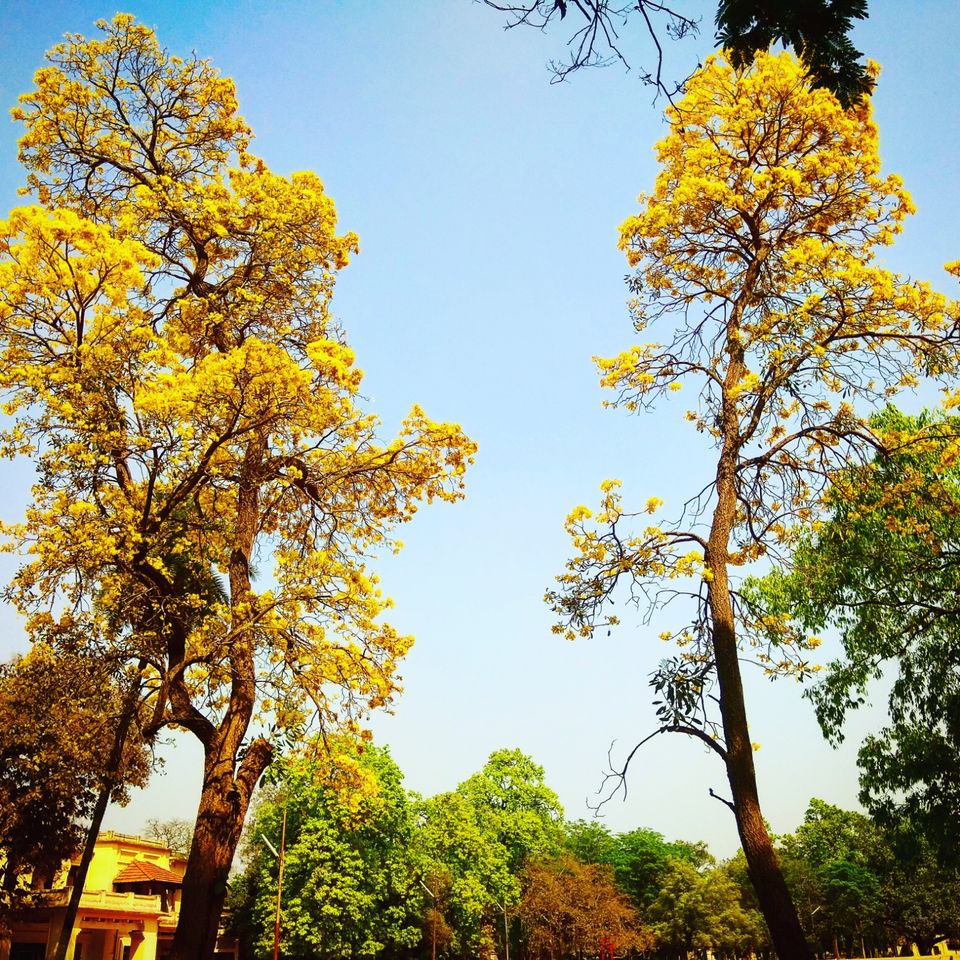 Situated in Bolpur district of west bengal, Shanti niketan is around 65km from Asansol city.
Shanti-iketan is famous for Vishwa Bharati University established by the literary genius and nobel lauriate of Sh. Rabindra Nath Tagore.
"जोदी तोर डाक शुने क्यू नाशे, तोबे एकला चालो रे"
The magic of rabindra sangeet and the poetry of Tagore is there in the air of Shanti-Niketan.
There are two museums located here. First, the older one, is where the old haweli of Tagore was there. And the new one where the Nobel prize and citations have been placed.
The old family house, the school, the hostel room where Smt. Indira Gandhi lived during her academics, the place where M.K.Gandhi was named as Mahatma, the Punashch- the single room villa where Tagore spent his last year's, his vintage car, his printing machine was a treat and unique for my eyes.
The school is build in shape of a mosque, a temple and a church signifying the education above religion concept. The concept behind the establishment of Vishwa Bharati University.
The classes are still being taken under banyan trees, the same way students were taught in gurukul in ancient times.
A Master in rabindra music student shown me the place and on my insisting he sung a beautiful Rabindra Sangeet which was like a Cherry on the cake.
For a detailed blog on Shantiniketan and many more such out of the box travel destinations and amazing photographs visit my personal blog www.lonelymusafir.com