The best travel experiences can come from some of the worst planned trips. That's what happened to me last week, while I visited Kolkata on a whim, only because a friend was to be in the city. For pictures , scroll down!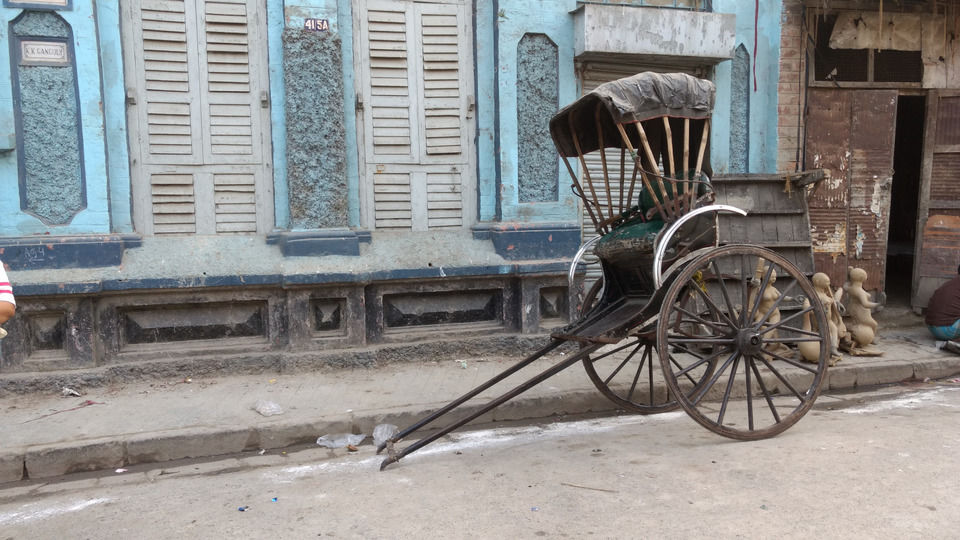 As soon as I arrived in the city of joy, I had an unnerving experience with the Ola cab driver. I managed to see and admire Victoria's Memorial, anyhow, on my way and met my friends at the arranged accommodation. It was a budget travel so my friend and I decided to stay at a PG facility in Bhawanipore. There I met a common friend who is a resident of Kolkata and she took it upon herself to make our experience in Kolkata worth cherishing! We went for lunch at 6th Ballygunj - Flavours of Kolkata and I was simply left in awe of the place! From the food to the tastefully done interiors, everything shouted 'Bengal' in that place and the start of our trip couldn't have been better!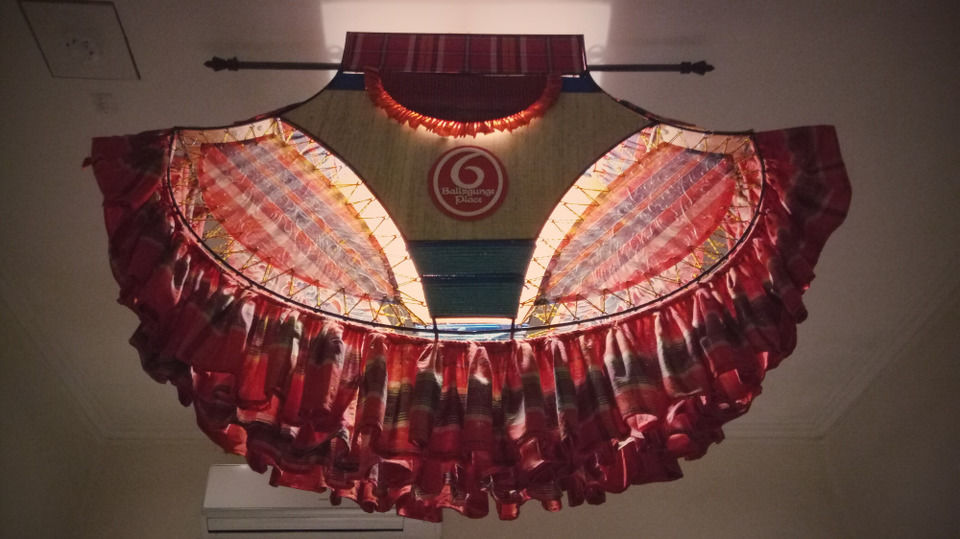 From there we went to Birla Temple, Kalighat Temple, and Esplanade. I tried Grape Pulp Juice, Fire Paan, and freshly made Ice cream as well! On the first day, I couldn't help but compare my previous encounters with the city and I was surprised to see how everything appears different when your perspective grows with age. I was able to appreciate the architecture, culture, lifestyle and authenticity of the place more!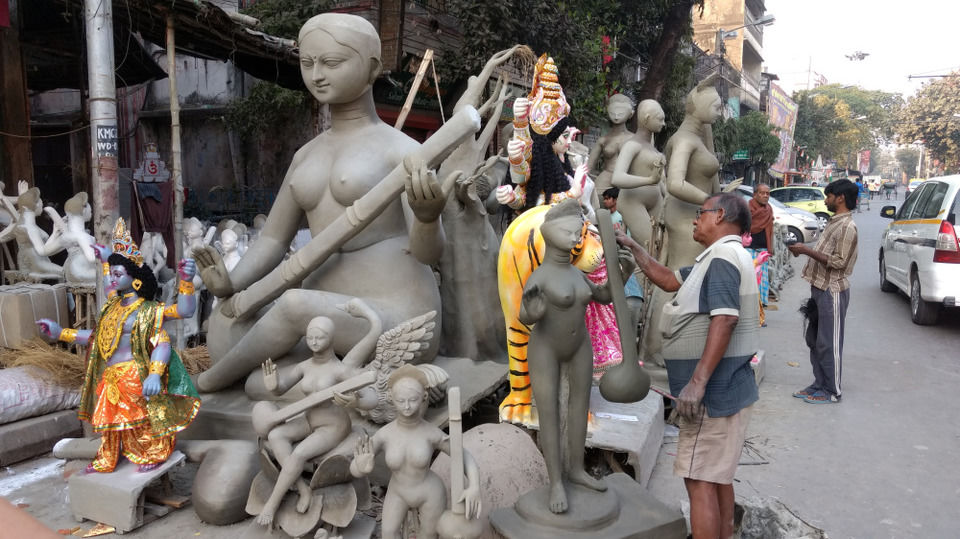 My second day in Kolkata had a lazy start with a relaxing hot water bath and delicious 'Luchi and Aloo Sabzi' and 'Jaggery Sandesh and Rosogulla'. I desperately wanted to go to Kumortuli and hence it was my first destination for the day. Metro connected Bhawanipore with Kumortuli pretty well. I had seen so many pictures of the streets of Kumortuli overflowing with artistic sculptures of Hindu Gods & Goddesses and Venerable men & women that I was jumping with excitement when I got the first glimpse of the street from a distance! After I entered the street, it felt like a different world altogether! Artists were painting and shaping the sculptures as if they were lost in meditation. I was humbled to see the dedication and affection with which each sculpture was being made. Since Saraswati Pooja was around the corner, a huge part of the Tuli was dedicated for sculptures of Goddess Saraswati. It would be an understatement to say that it is one of the best places in Kolkata for people who have an eye for art! As one wanders through the narrow streets of Tuli, the ages old British Era buildings add an entirely unique vibe to the experience. Some buildings even have a caution board on the front doors warning the passers-by of high chances of the collapse of those buildings! And, of course, on our way, we saw ' Putul Bari'! Tuli's end lead us to Ahiritola Ghat at dusk. After resting at the tranquil ghat of Hooghly, we took a local train to go to Prinsep Ghat. We reached Prinsep Ghat at sunset and the view was spectacular! Swami Vivekananda Bridge looked astonishingly beautiful with the multi-coloured lights reflected on the sparkling currents of Hooghly. We called it a day after a sumptuous North Indian dinner at ' Balwant Singh ka Dhaba ' on Harish Chandra Road.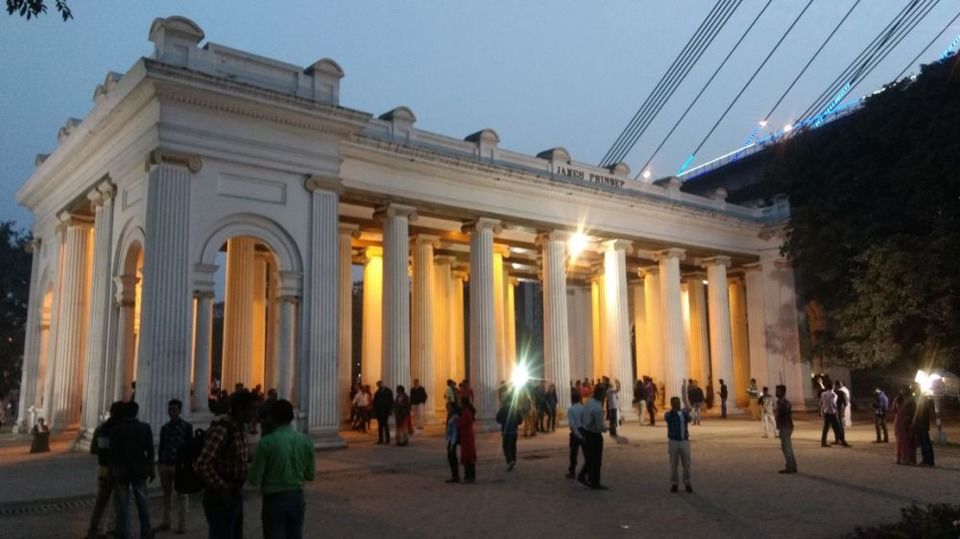 The Third day in Kolkata was the most unfortunate for me. I wasn't able to sleep well and I got cold and fever. I couldn't join my friends to go to Dakshineshwar Temple and I mysteriously lost Rs. 2,000. I took medicines and rested for most of the day and went to Eco Park and City Centre Mall in the evening. My friends attempted Ice-skating which was huge fun but I skipped it because of my health. The Eco Park is vast and beautiful. It's maintained meticulously and a lot of sports and activities are available (Tandem Bicycle, Hover-Air Skates, Kayaking, Zorbing (Land + Water) etc. I called it a day early and tried to get a good night sleep.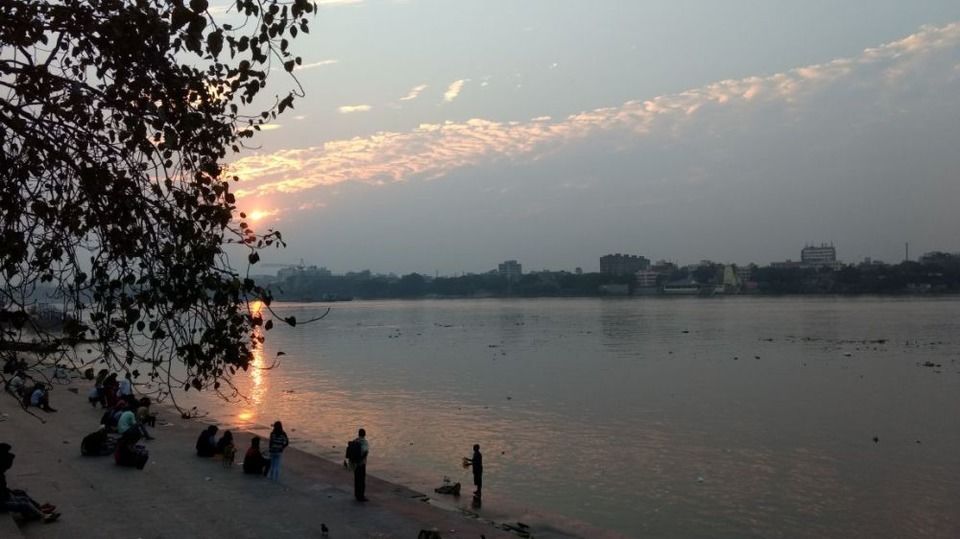 The Fourth day in Kolkata was slightly better in terms of my health but I decided to take it slow and just wandered in the nearby streets of Kolkata. I had a very light breakfast at a small sweets shop, had tea at 'Balwant Singh ka Dhaba' nearby and went back to PG. In the evening, I went to the much talked about confectionery ' Flurys' to soothe my chocolate cravings and had a long chat with friends over tea-tasting at ' Au Bon Pain'. We strolled in the Park Street, had dinner at Subway and returned to the PG.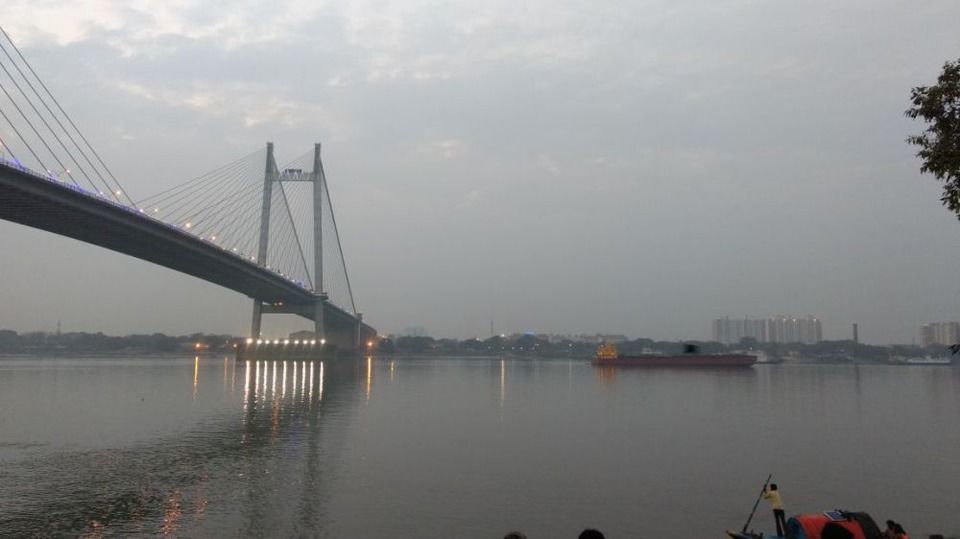 The fifth and the last day in Kolkata was the busiest since I was finally feeling better and had a long list of places pending on my list. I started the day with a visit to Dakshineshwar Temple along with a friend. Since Metros start only by 10 AM on Sundays, we took a bus till Dunlop and took an auto from there to the temple. On our way, we stopped at my friend's family math ' Mahamilan Math' which was extremely peaceful and tranquil and I bought some really mesmerizing incense sticks from there. I got Goosebumps when I finally had 'Darshan' of the 'Ma Kali Idol'. I looked at Ma Kali and all I could hope for was to imbibe courage and strength in my being, as every ounce of her presence spoke of those two qualities. I felt really empowered and after sitting at the ghat for a while, I meditated in the hall inside the temple premises.
After satiating my desire to meditate in Dakshineshwar Temple, we headed to Kalighat Temple which was highly overcrowded because of it being a Sunday! However, a glimpse of Ma Kali made me forget about the struggle to reach within her aura! As we were heading towards ' Krishna Sweets' on Ashutosh Mukherjee Road, we witnessed the vintage car rally! I felt super lucky and stopped by the signal to catch a glimpse of the awesome vintage cars! After the rally, we ate 'Kachori & Aloo Sabzi' and 'Baked Sandesh' and headed towards St. Paul's Church.
The church was an entirely unique gothic church in Kolkata! After the church, we went to South Park Street Cemetery. The cemetery sent chills down my spine as it was absolutely one of its kind and incited numerous mixed emotions of awe and sadness. We then went to ' Govinda's' (ISKCON Temple's restaurant) for lunch. The sattvik food there was very delicious (although I could not each much due to my poor health). We went for a quick stroll post lunch to Victoria's Square Park opposite ISKCON temple. To our surprise, we saw monkeys, ducks, and rabbits! We sat down for a while and looked back at the entire trip and summarized our experiences briefly. After that, we went inside the ISKCON temple and after the evening 'Aarti' I went back to my PG, packed my bag, and left for the station.
As I left the city with mixed emotions and experiences, I just had one word to bid adieu to the city of contrast, 'Aashchi' (I'll be back).
This post was originally published on Nivedita's Blog.
Frequent Searches Leading To This Page:-
all about kolkata city, about the kolkata city, things to see in kolkata city, fun things to do in calcutta, places to see in kolkata
Every trip holds a different meaning for the traveler and every city has a potential to show a different face every time you visit it! I had visited Kolkata twice with my family and this was my first time there on my own. I had a list of places I wanted to visit but no tangible plan. It was very unlike the usual me to decide to go with the flow but I guess that's one of the lessons Kolkata had in store for me. This time, I found Kolkata to be a city of contrasts, where royalty met poverty, beauty met clumsiness, spirituality met over-indulgence and simplicity met boldness.