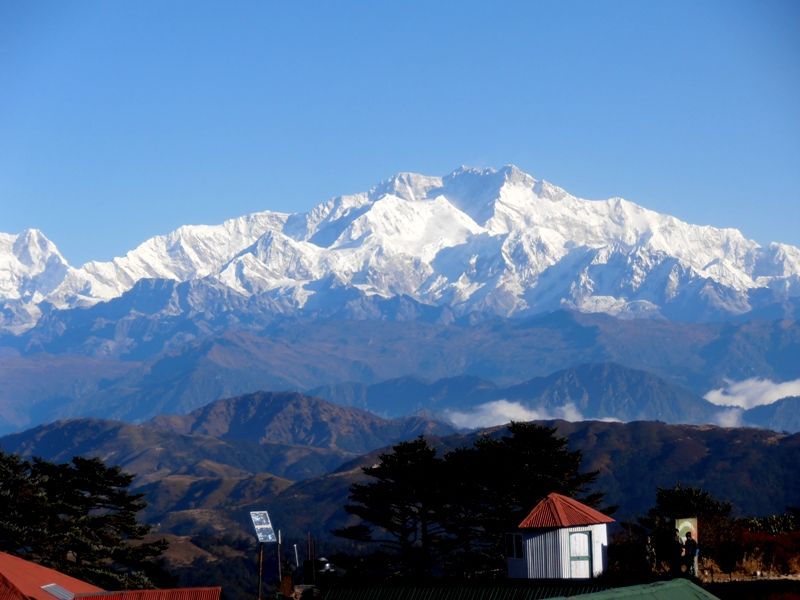 My first love is mountains. Its open state and simplicity gives the real meaning to life. I dream of spending my life in its lap close to nature it offers and inspire to never give up.
This is second week after returning from trip and am missing waking up early to catch sunrise which will kiss the peaks and peaks will turn red in blushing..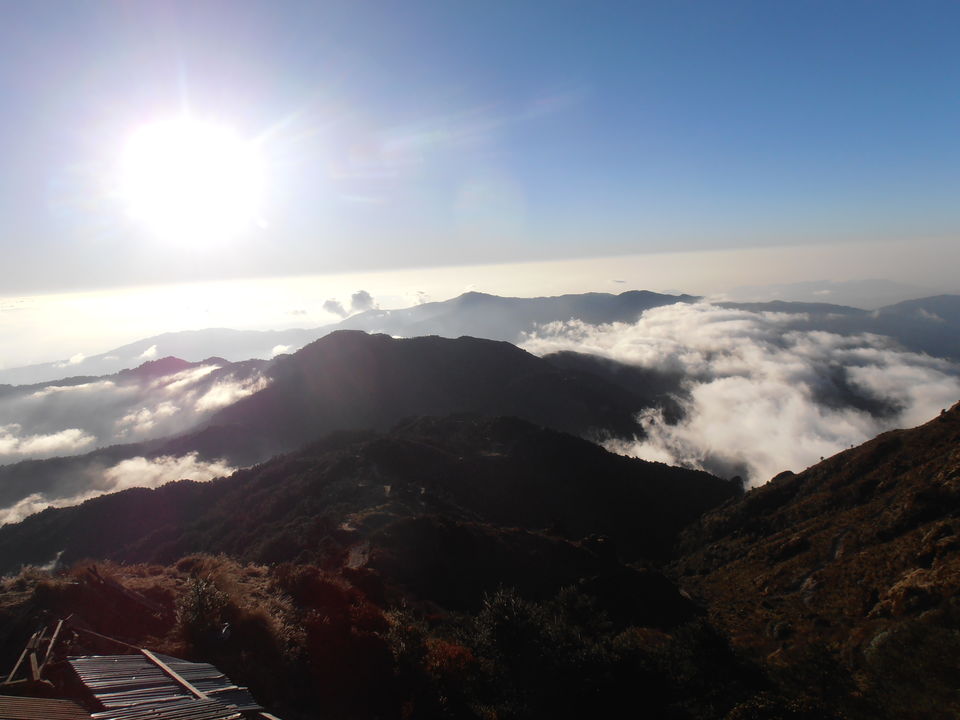 Tonglu
Three nights at three different places, Maneybhanjan, Tonglu and at last Sandakphu. From childhood when I used to travel and see any rising of land above plain it made me exciting and would shout "look hills...". And this time the dream was finally accomplished going to land of Himalayas. The trail started from Maneybhanjan a beautiful starting point to Singalia National Park. Singalia National Park is famous for the endangered red panda. It has kept the himalayan beauty of eastern India and will make you return again again in every season.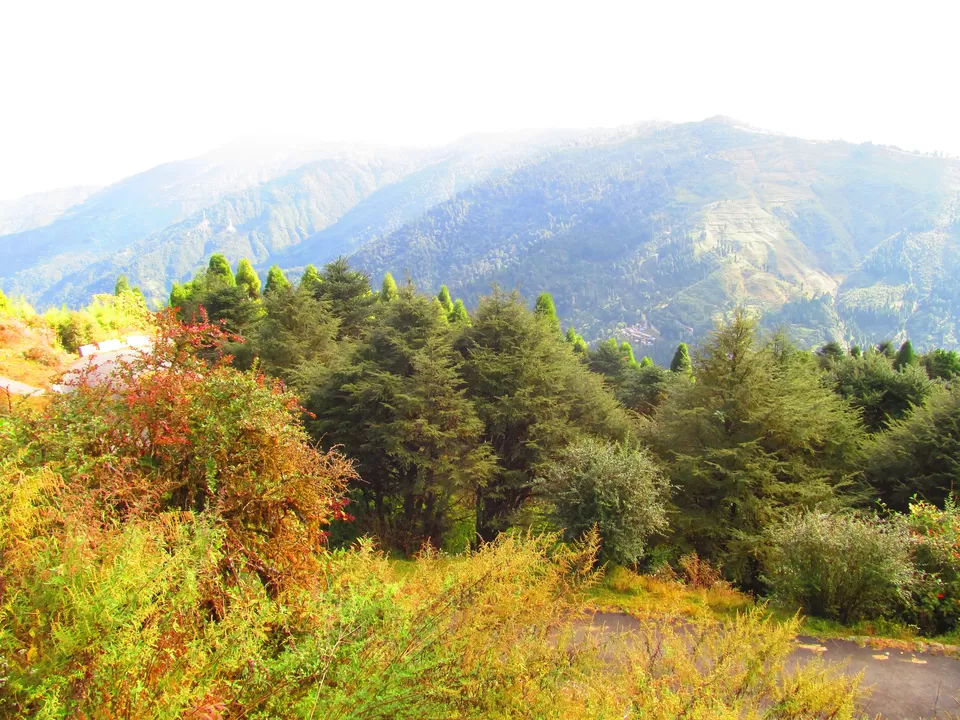 We reached Maneybhanjan after a non tiring journey through spiral mountains roads which has so much to show its beauty whenever the car took a new turn. Clouds can be seen rising from the foothills and as you go up they will be ahead of you making you nervous that in the next turn you will clash with clouds. I was enjoying every inch going up on mountain trail. It was the same butterflies flattering in stomach like the first kiss. There would be changing vegetation and the colour palate will make you crazy.
At Maneybhanjan..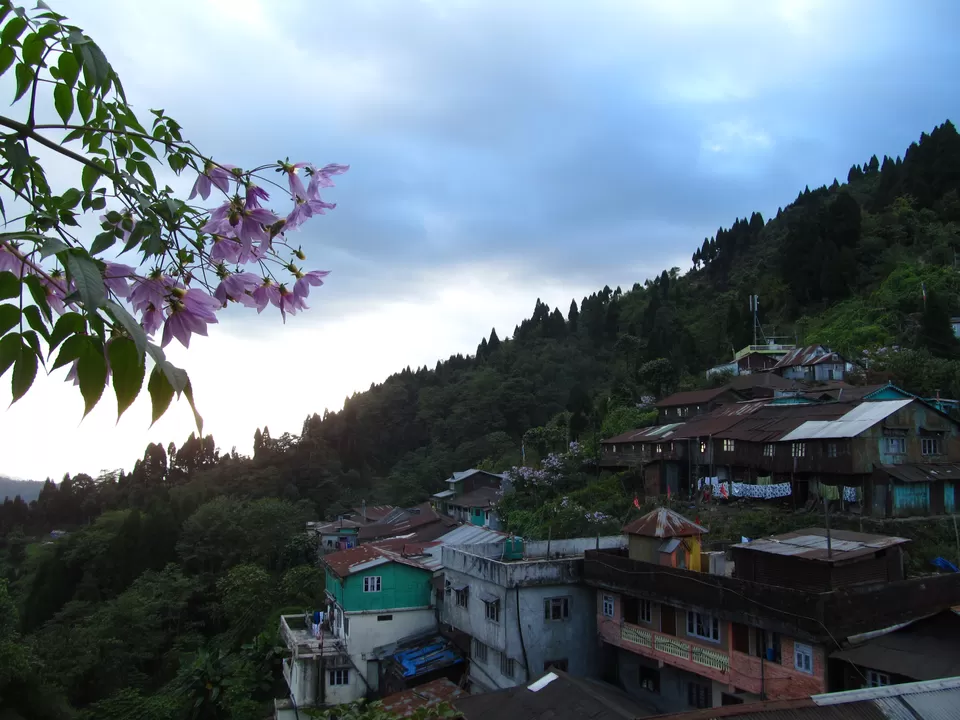 Maneybhanjan is gateway to Sandakphu trail. It welcomes number of adventure seekers alongwith nature lovers to hit the beautiful trail through Singalia National Park and picturesque Kanchanjunga. A small village centered at Nepal and India border, you can start watching Kanchanjunga peak.
After reaching there and having lunch we set out to explore the place. Here you can find shops offering delicious momo to woolen necessities. The village can be considered the last stop having your needs before you get lost in serene Singalia trail.
To catch Kanchanjunga from Maneybhajan kept me awake and was eagerly waiting for sunrise. The sunrise view of mountains makes you so relaxed... The mountains were offering the vibrant nature colours. As the cloud were flowing away the peak was making peek to meet us.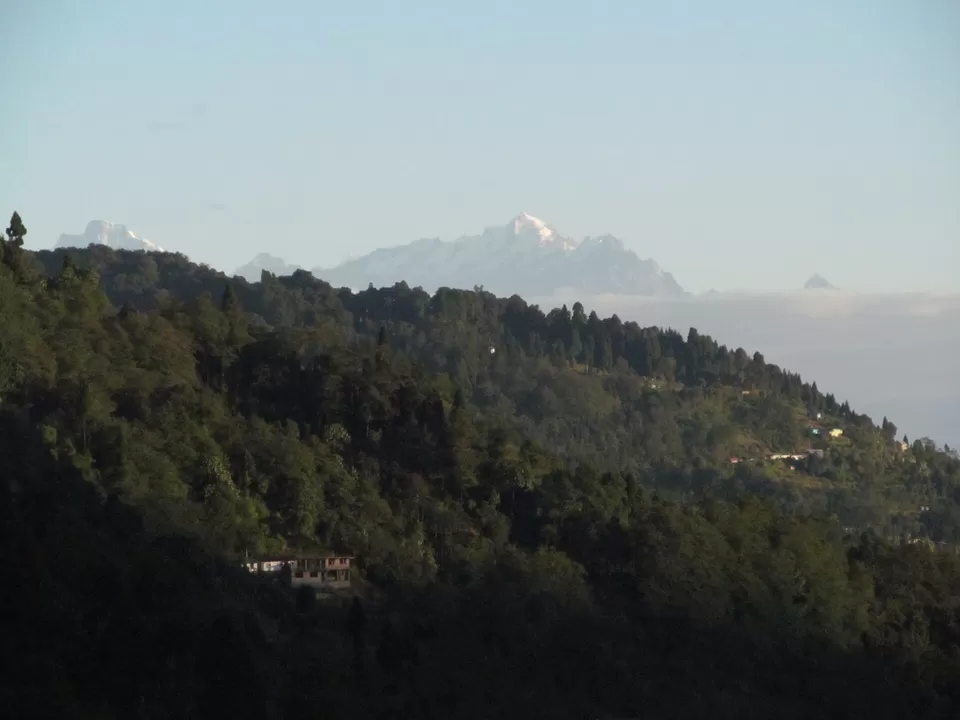 Starting for Tonglu..
We started for Tonglu by the vintage type looking car land rover reminding of Satyajit Ray's one of his movie 'Ajantrik', a story about a broken car and the driver. Roads in mountain requires the most skillful drivers who can make turns and roll the wheel through edges. There is a interesting discipline among the drivers of mountain cars. The trail always keeps you telling story in silence. Sometimes it comes from mountains, roads, nature on way and also the land rover who will feel proud that he could make it. Actually on our way after staying for one night at Tonglu, the road to Sandakphu was laid with uneven track. Stones and boulders on road will give a roller coaster thrill as the rover makes the negotiation with the dangerous edges. The journey through uneven road making a peculiar shake similar to frog ride makes someone like me happy and for someone a body massage. The joy it was giving me was the another memory worth feeling. Imagine a kid riding the roller coaster for first time and he suddenly starts to shout please stop the ride but it wont.
Heading towards Tonglu its a 9 km trail. We stopped at Chitrey, it has some splendid views to offer and a monastery.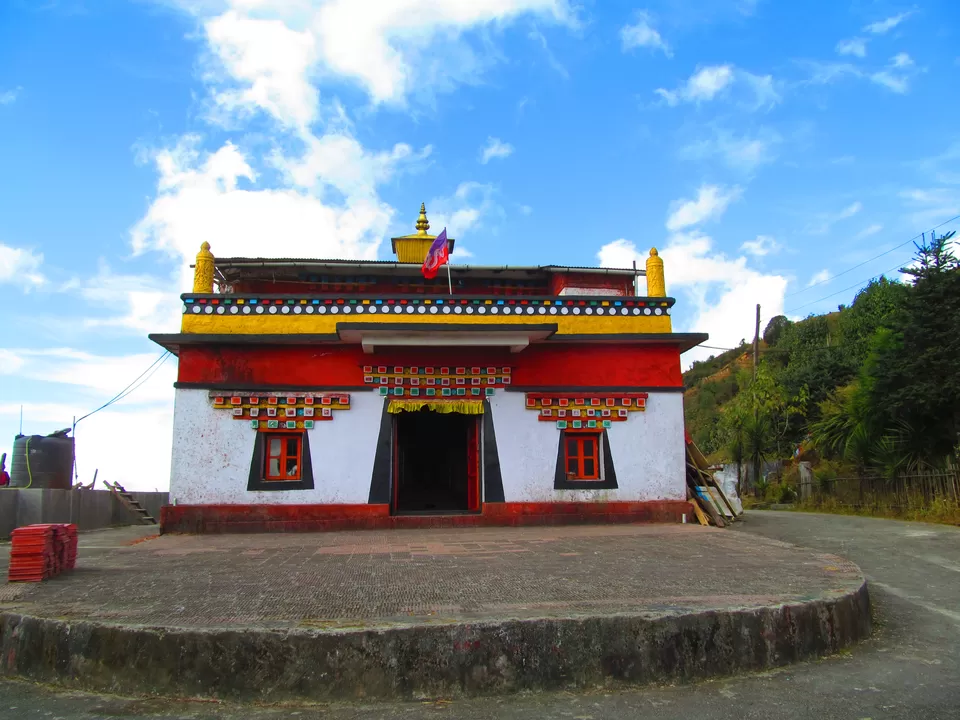 Continuing our trail we reached Meghma, land of clouds. The road takes you to heaven like place. Clouds can be seen rising from Nepal side. Shining sun rays and clouds like white foam makes time stop.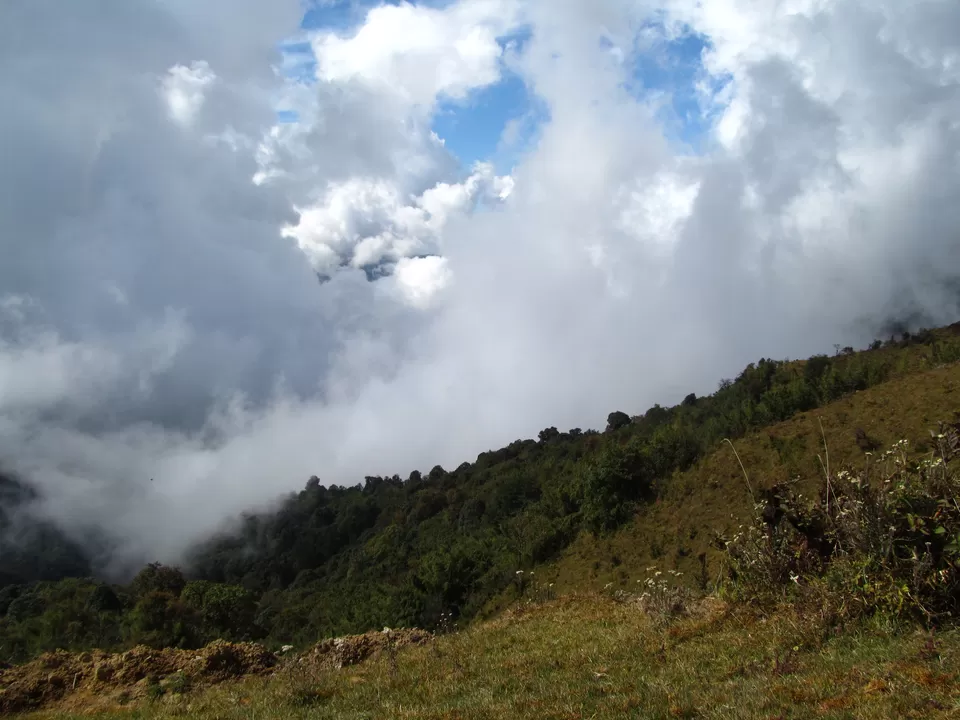 We decided to start our first ever trekking from Meghma to Tonglu. It was my first trekking attempt and I loved it. After completing I thought I will come back again and do the entire path. The views are awesome and can imagine the adrenaline rush others experience who go for long distance trekking. Mountains takes all your tiredness. You get lost in its beauty and can scale new challenges. My inspiration was that the feeling when I will reach Tonglu and see the trekkers hut and say ah, I made it like the professionals ones.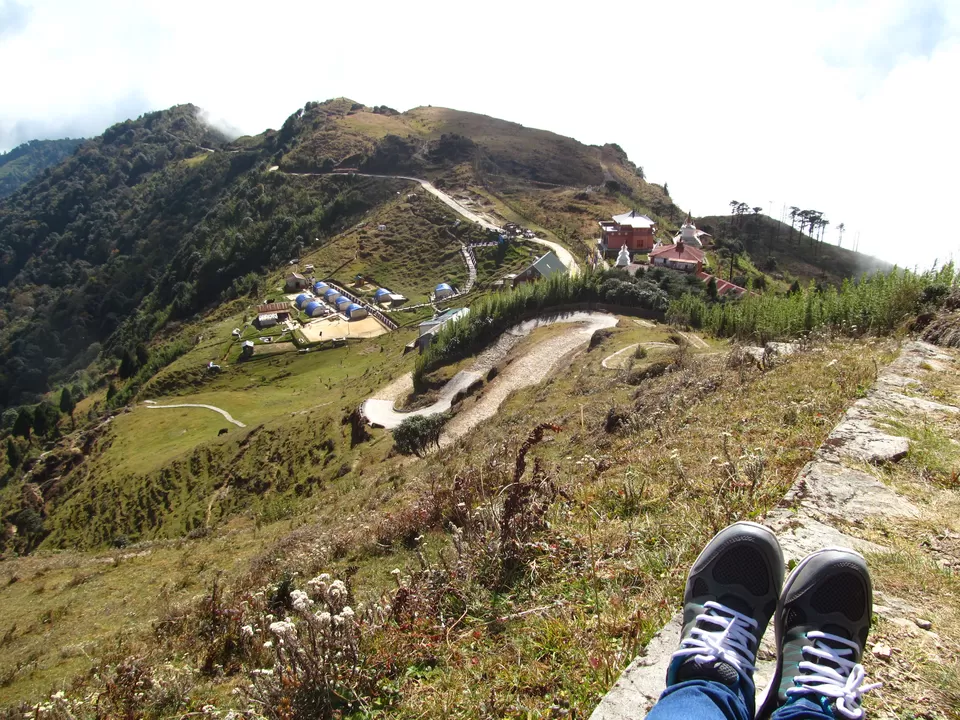 Spending the night waiting for the sunrise , getting awake in midnight to check the clock and the sunrise outside is a amazing thing to be done in such trails. Our hut was surrounded by misty clouds. Ascending and descending clouds, but by morning it was clear and allowed to see the mighty 'Sleeping Buddha'. I realized later that this sleeping buddha depiction can only be experienced from here. As you go near Kanchanjunga or higher altitudes this formation of buddha is lost.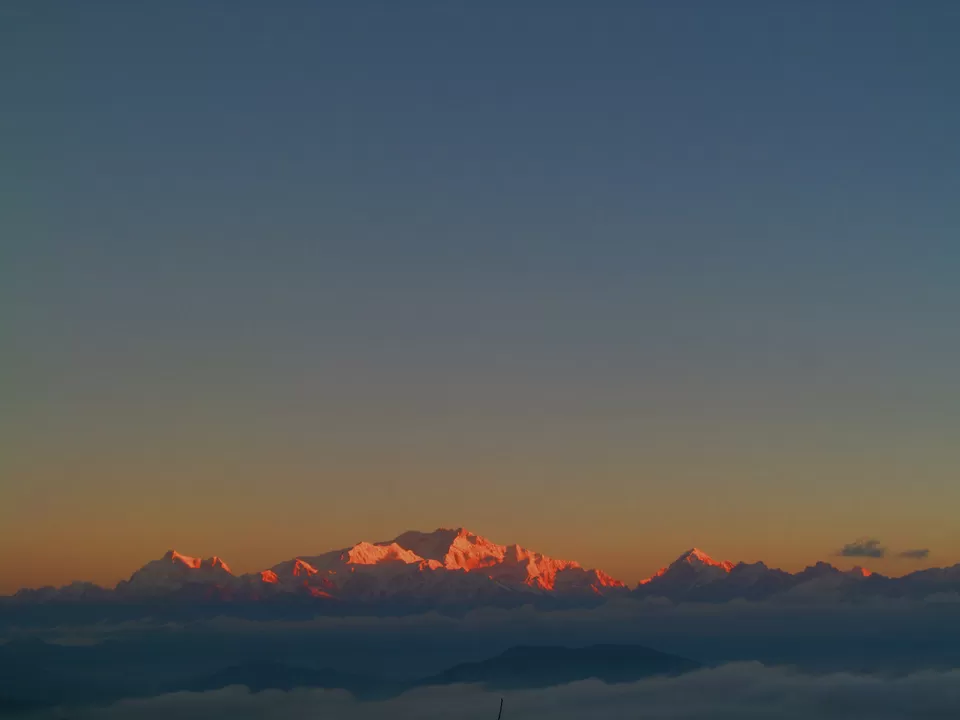 After this mesmerising beauty of Kanchanjunga we headed for Sandakphu. The roller coaster ride started again. Balancing rover over the edges and we stopped at Kalpokhari. That day our trail was completely in clouds. Clouds were running to catch us. Mountains were veiled by clouds. All around foggy, misty, cloudy. Kalpokhari halt proofed to be worth. A small restaurant by tenzee made us experience some unexpected stories. Karma tenzee running the shop was a happy man. He shared his carom playing skills and brought laugh. Every driver stopping at his shop has to loose some money over betting. His carom skill cant allow them to win over him.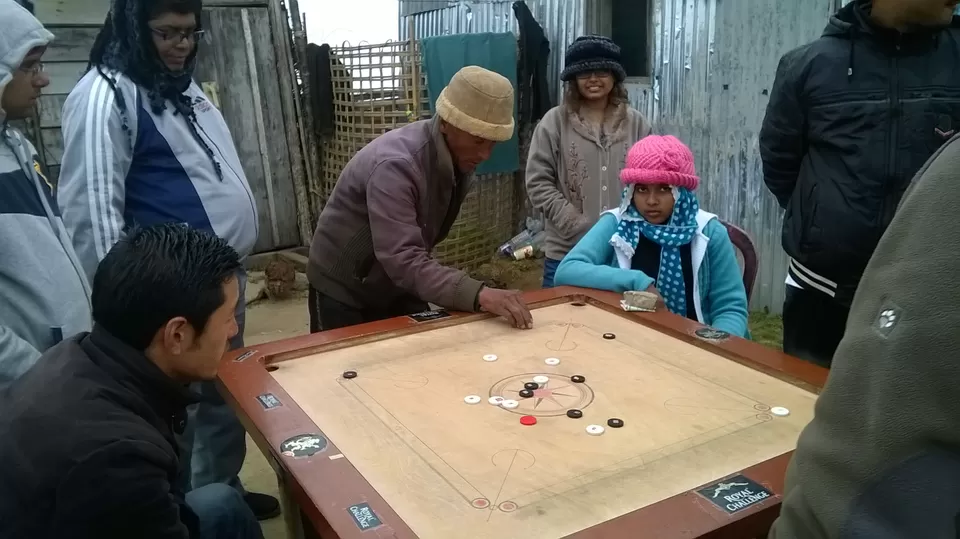 He also told us a folklore and took us to see a cave from where the Kalpokhari lake's water is filled. According to him, there is a cave where Nag devi and devta (snake god and goddess) live. This cave is guarded by three stones. The cave looks like a crevice from outside, however he claims it to be so big to accommodate 200 people in standing. Being a holy cave we were not allowed inside. However the story, it would be great achievement if some explorers discovers it.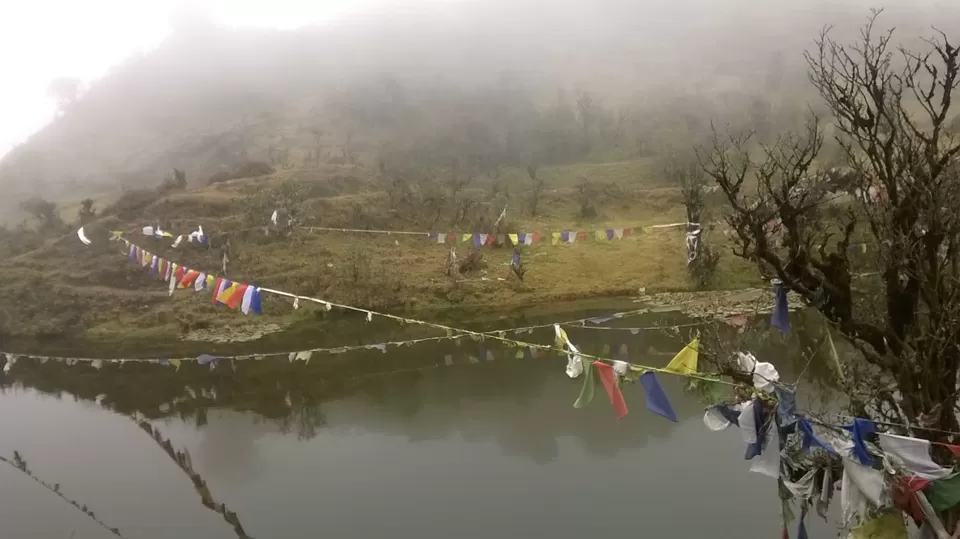 Sandakphu brings a drastic change. Change in temperature, vegetation and terrain. It has the vampire forest of conifers and reminded me of chipmunks Christmas trees. Foggy and cloudy weather continued. But the surprise of Kanchanjunga came when sun rays came and the clouds flew away. The unbelievable view that the peaks were just in front of us but was behind the curtain of cloud previous day increase your joy of watching the mighty mountains.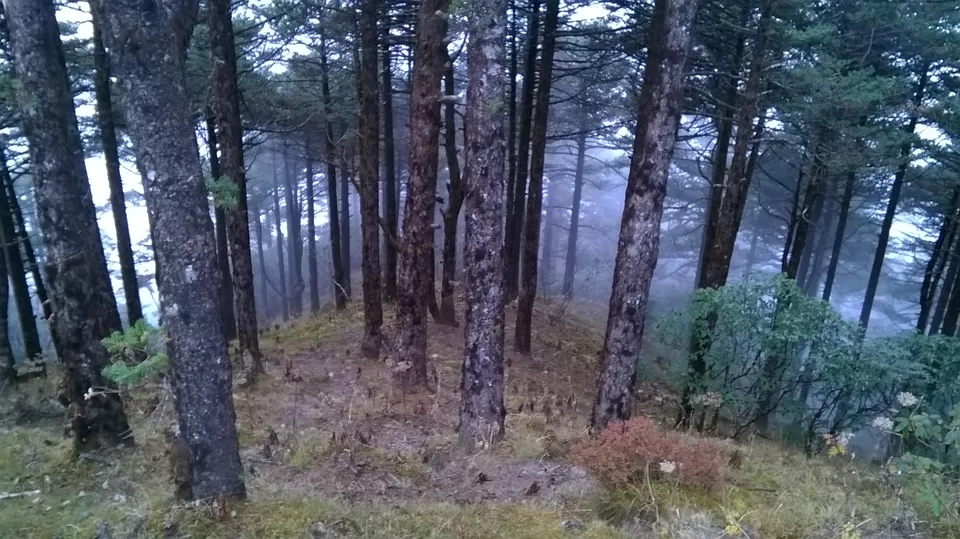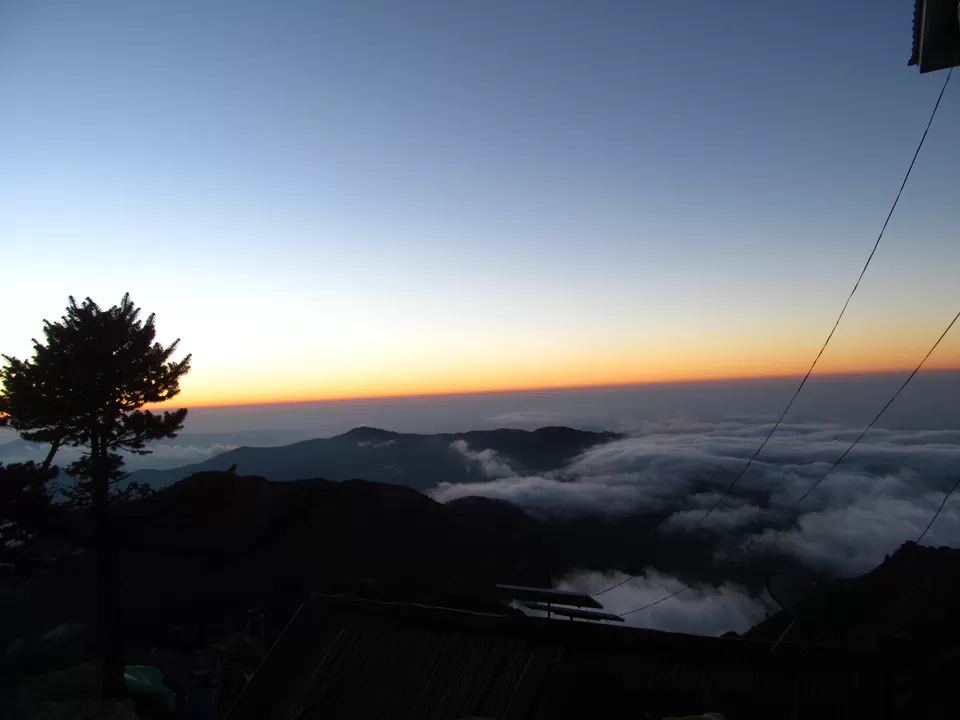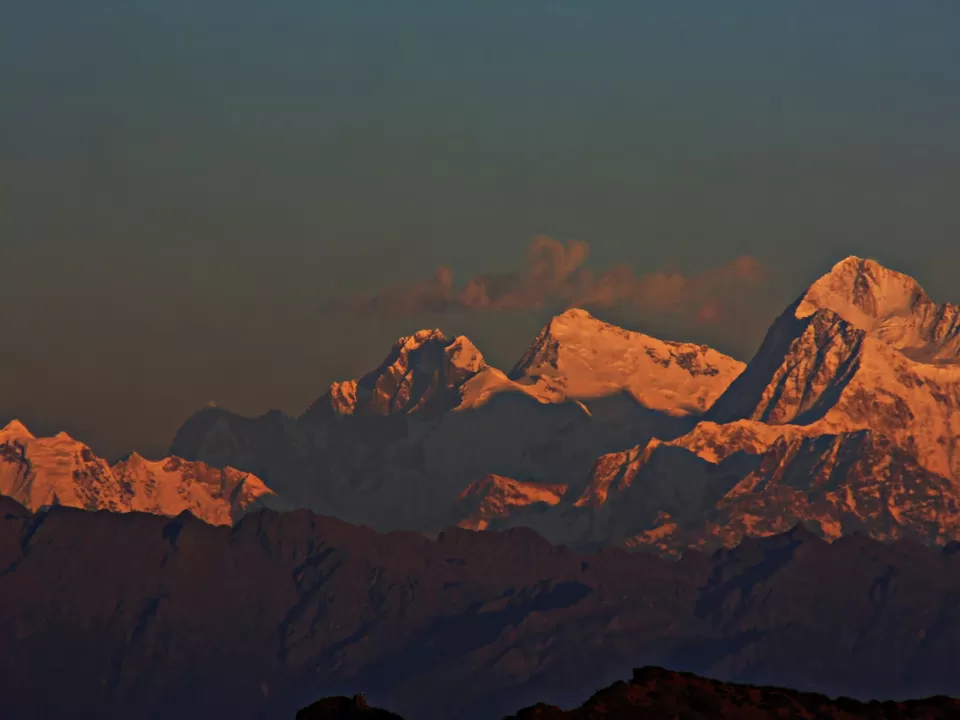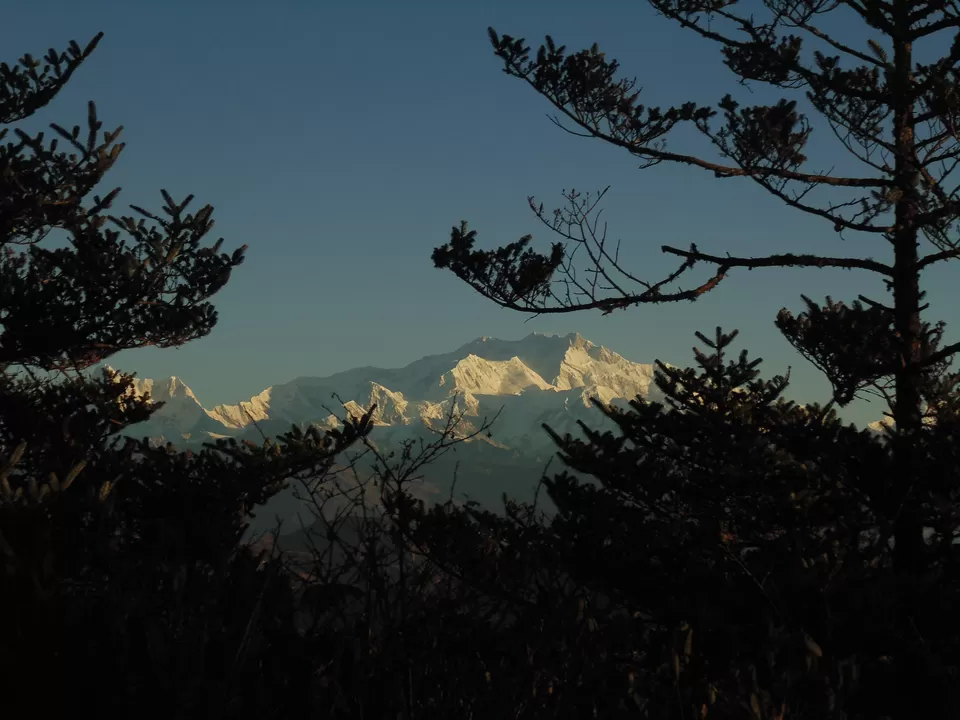 My first love is mighty, gives me happiness and inspires me. I will come back again and again. It gives me the life I wished and dream. Mountains keeps the treasure of simplicity and the definition of beautiful. I cherished and pictured mountains from the beginning to last of my trip till fulfilling my year long thirst of seeing the beautiful nature.
I will be back soon......mountains.