I am one of the exceptional person of the fact that 'South Indian people don't like North India'. I love to be in North India and like their enrich culture and tradition.
When I decided to move to Kolkata - The City of Joy, my bunch of people started telling that it's not a safe place to stay and you can't manage food and all. But in a short span of time I broke all of their thoughts by exploring the city.
The TRIO boys of my bunch wants to explore the city so they planned a trip to Kolkata on my big day. We had so much fun and enjoyment through out the trip.
As it is a 2 days trip we covered minimal number of places but we enjoyed the enrich Bengali culture.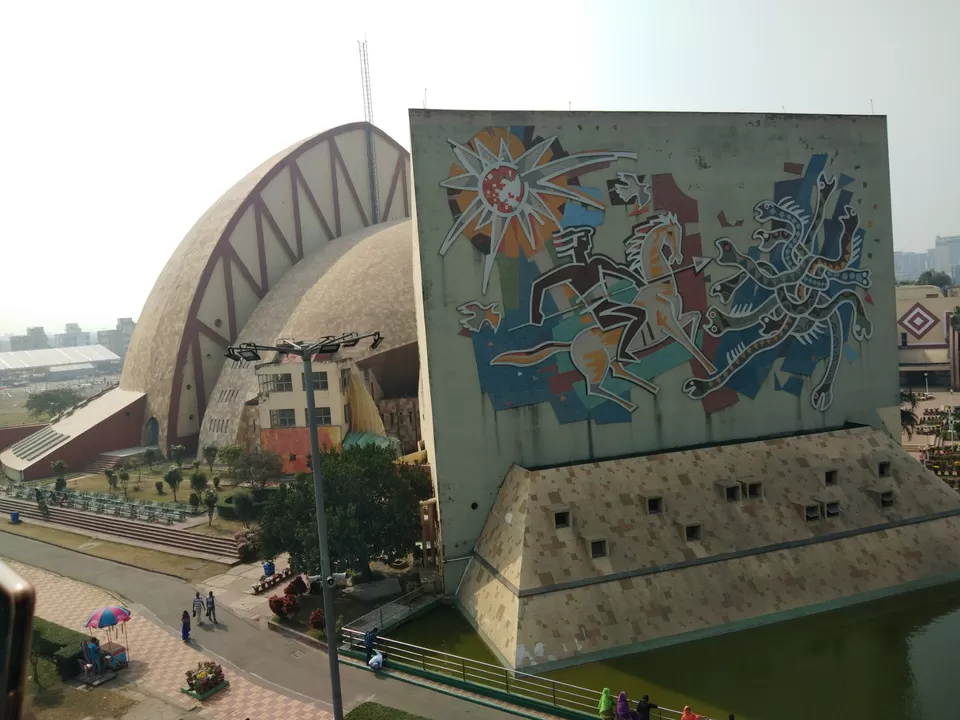 The Entry Fee is around RS.35 and for a rope car it's RS.45(For One-way). First we took a rope car ride to see the complete view of 'Science City'. If you guys are crazy to take pictures half a day won't be enough to cover science City. There are so many scientific instruments and techniques you can explore there. We enjoyed with weight lifting and talking to the statue.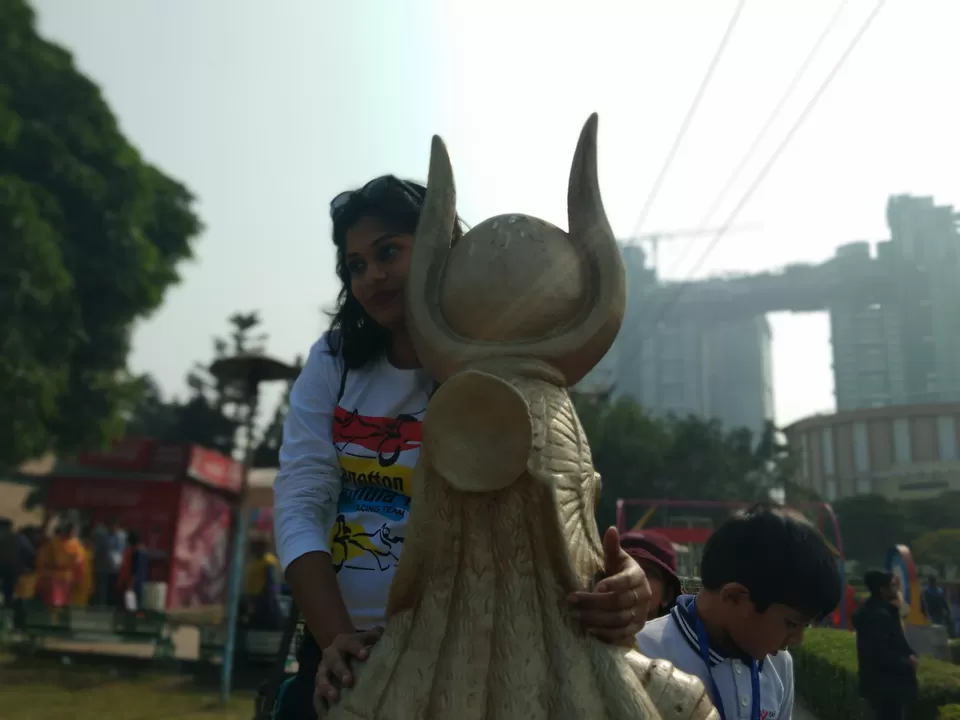 Once you explored everything there is a restaurant with a walking distance from science City named ' Bypass Daba'.You can taste the Bengali Cuisine with mouth watering sweets.
Ecopark - 7 Wonders at one place
It's human created park with 7 Wonders. You need to buy a separate entry ticket to visit the wonders.
We went for a ride in a pedal boat and got a chance to capture awesome 'Sunset'.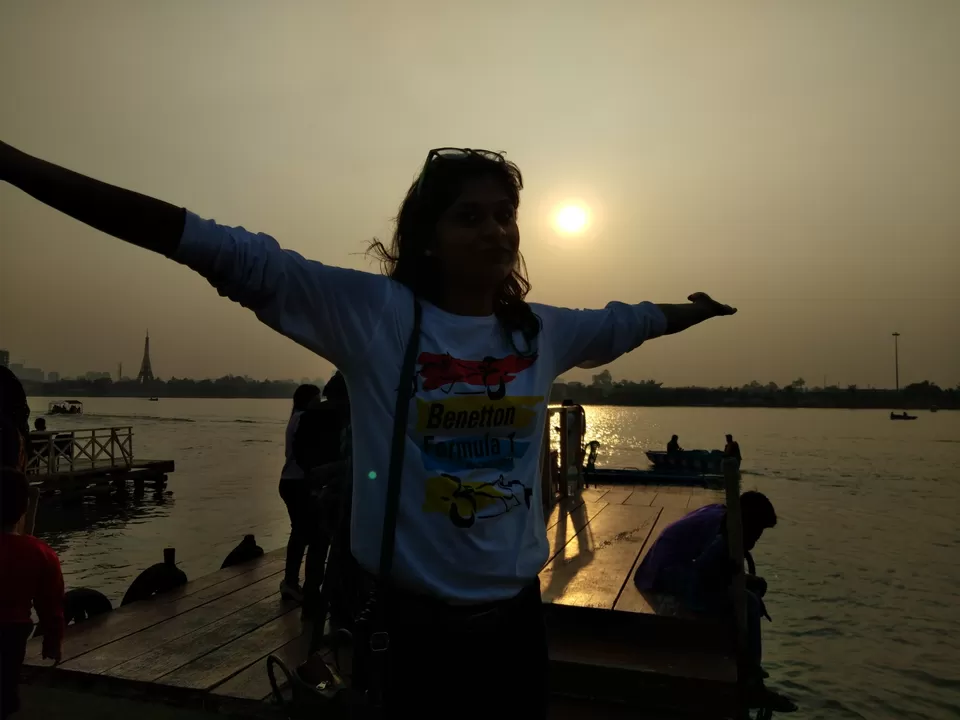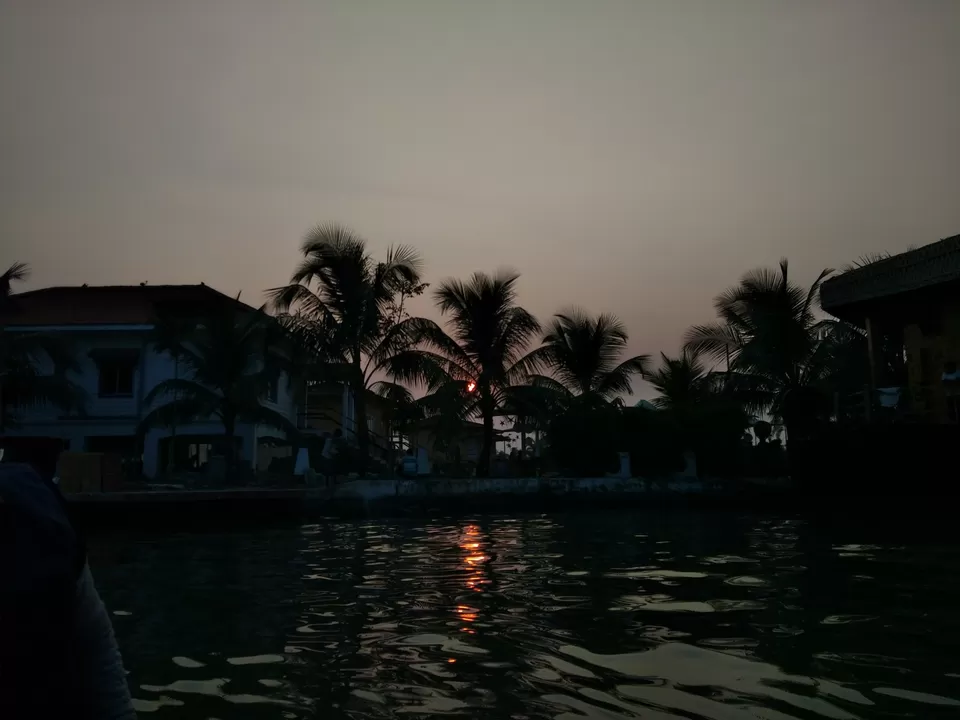 Seeing all the wonders at one place makes you to do crazy things. As it's a winter evening, it becomes dark when we reached the wonders. Even though we got so many good views and pictures which last forever.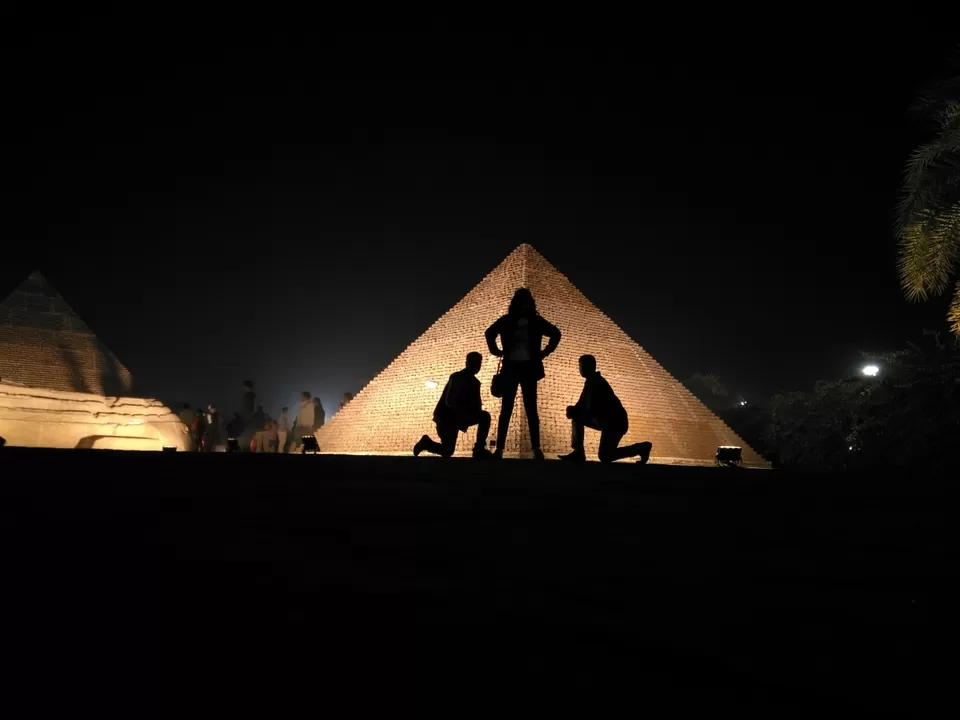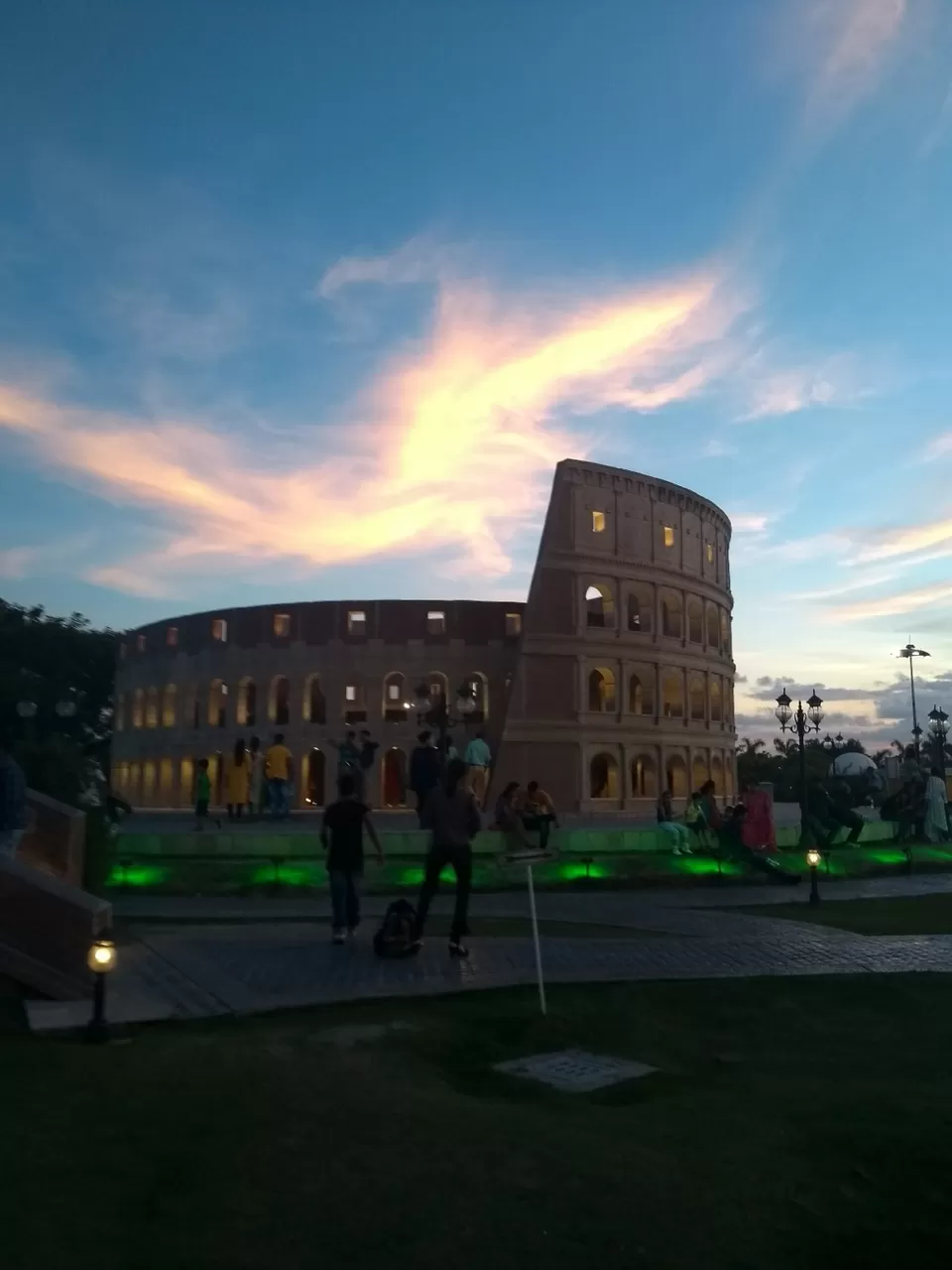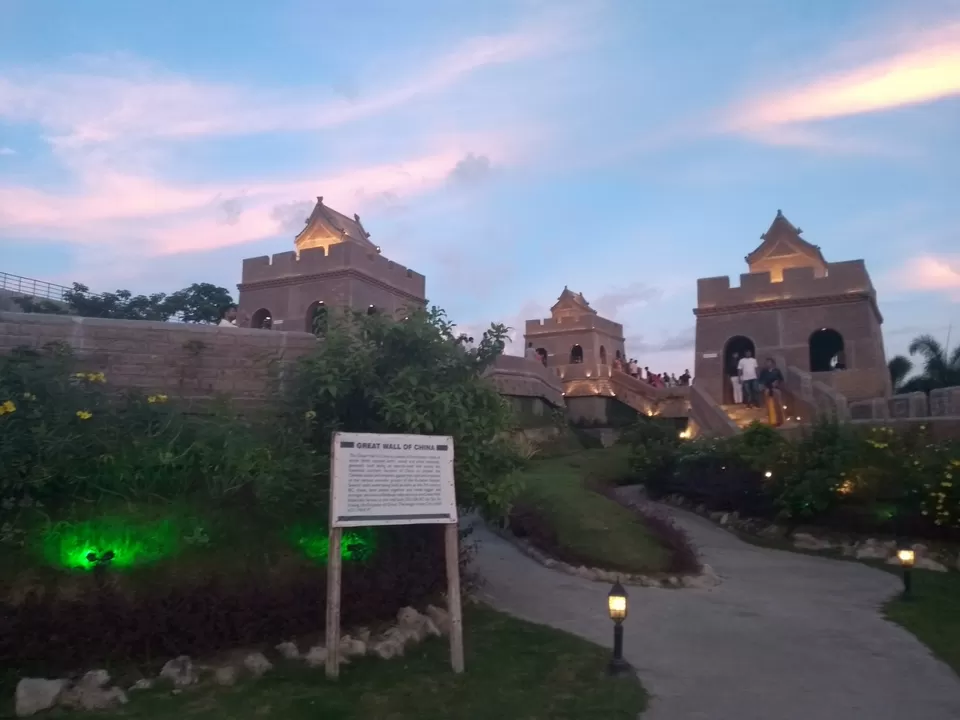 Outside Ecopark you can taste the Bengali sweets at 'Misti Hub' with great architectural view.You will find most of the popular sweet shops at one place.Don't forget to taste 'Strawberry Rasagulla' and 'Misti Dhoi'(Bengal Ice cream).
Victoria Mémorial and Princep Ghat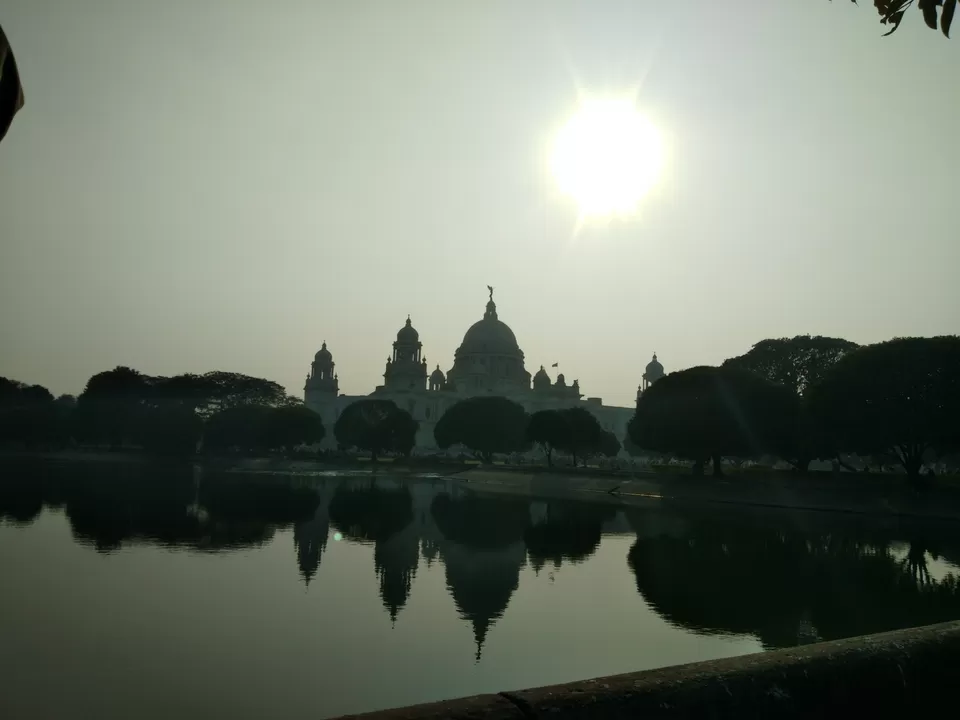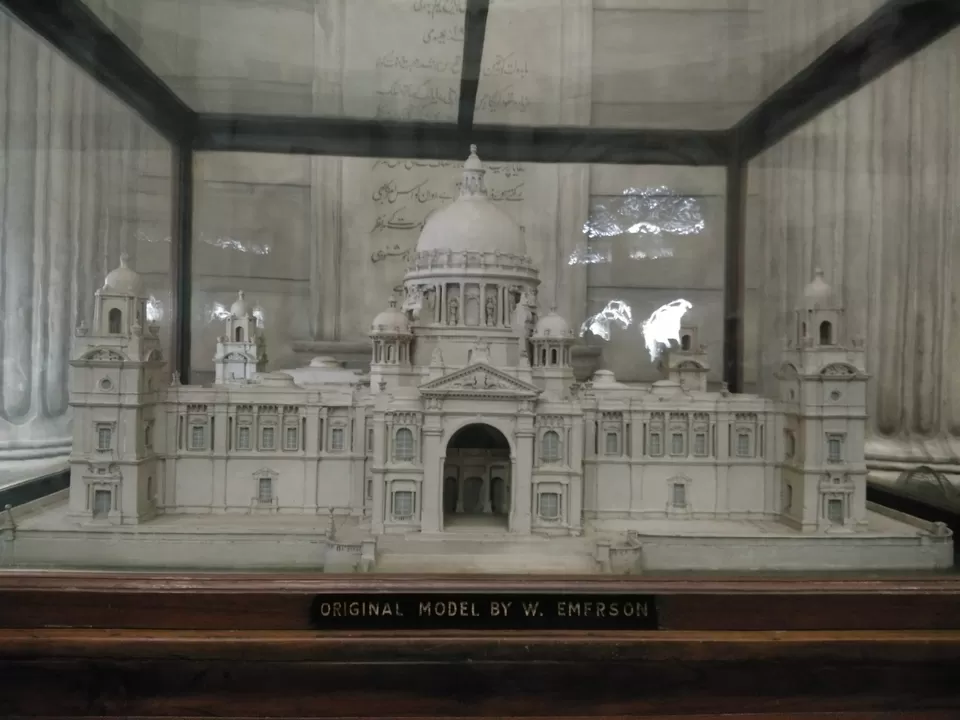 You can afford all types of transportation to Victoria from other places of Kolkata. It's one of iconic structure of the 'City of Joy'. We gets awestruck by seeing the beautiful architecture.
Below are the few snacks you will get in Kolkata with it's unique taste.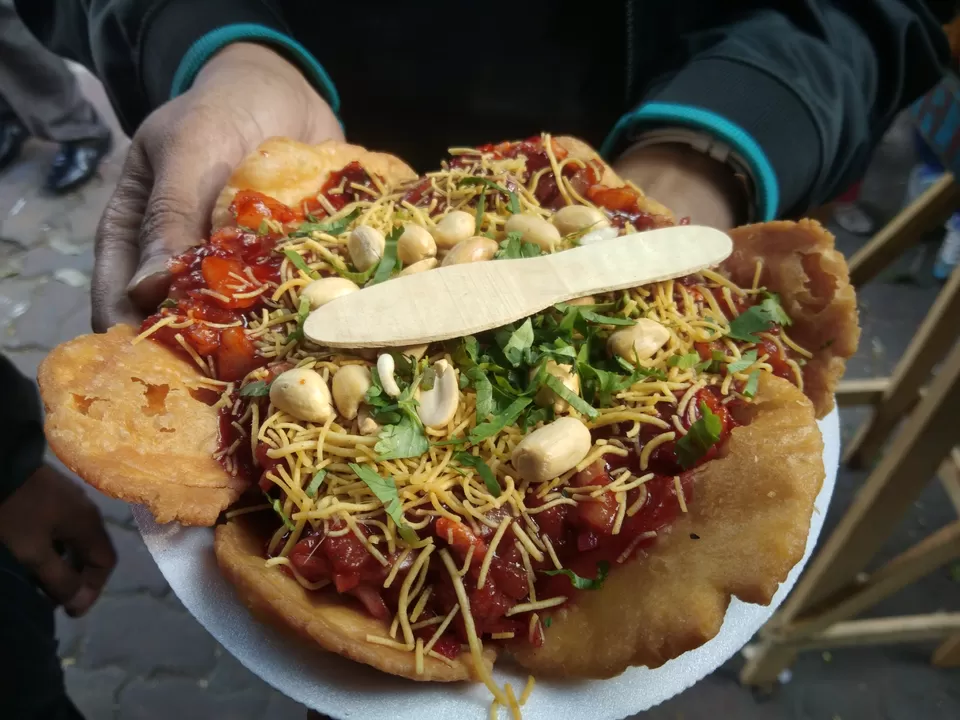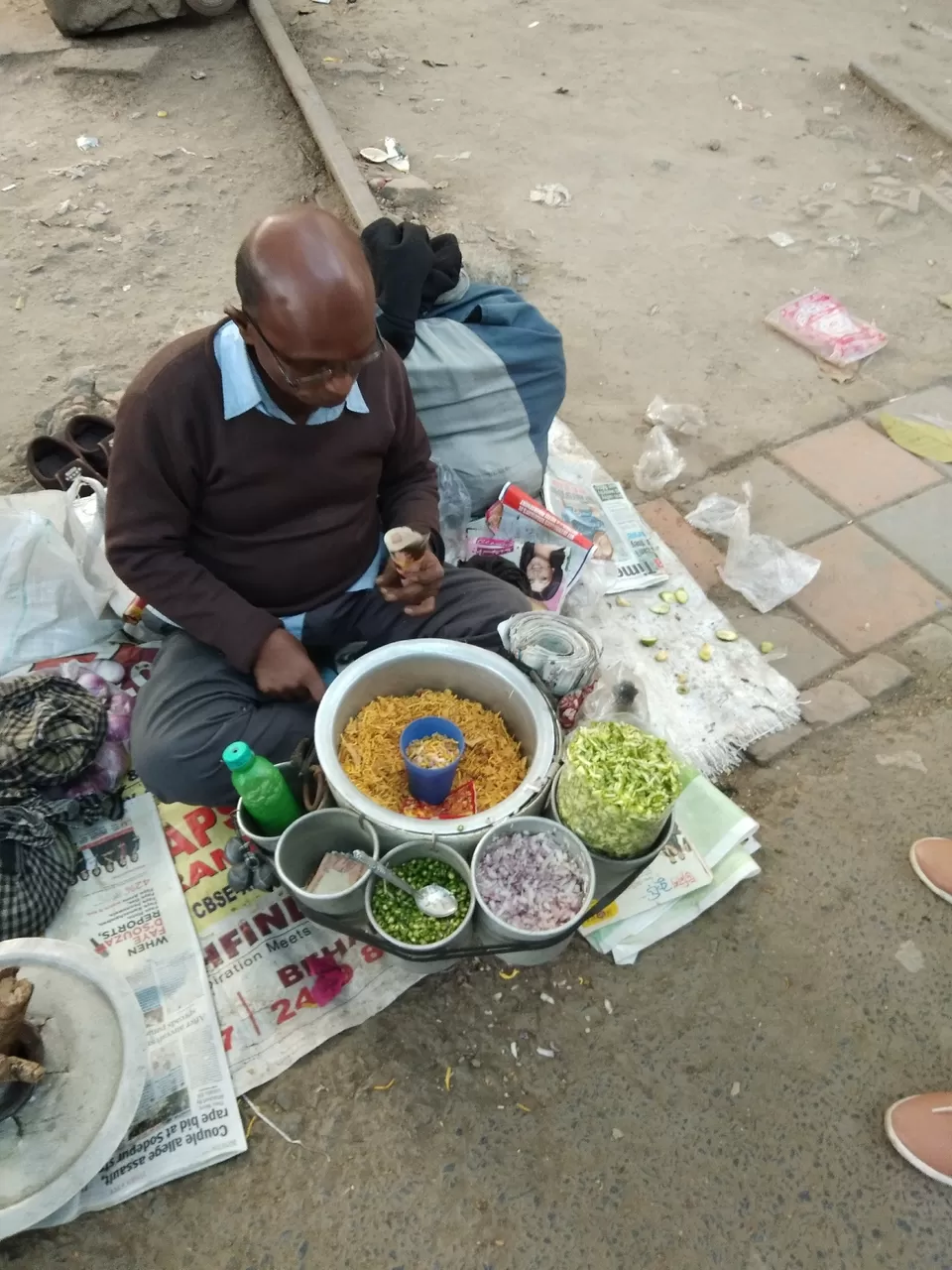 Princep Ghat
One of the peaceful place where you will just a get feel that "Nature and your soul are close" to each other. Don't miss the boat ride over Hooghly river(a branch from Ganga).We can get the view of 'Howrah Bridge' and New Bridge at this place.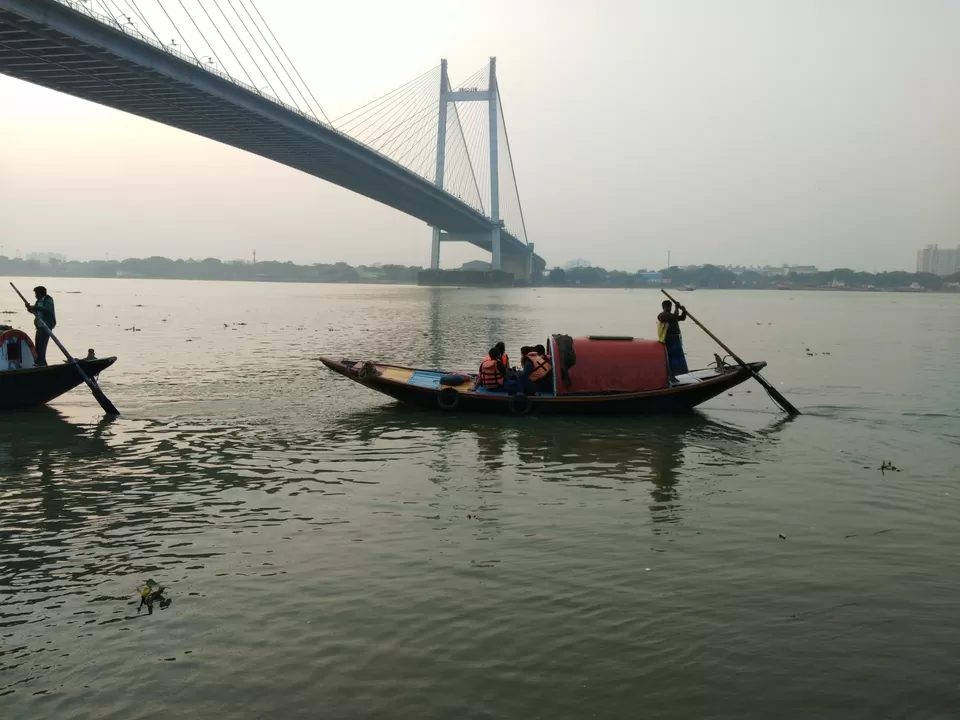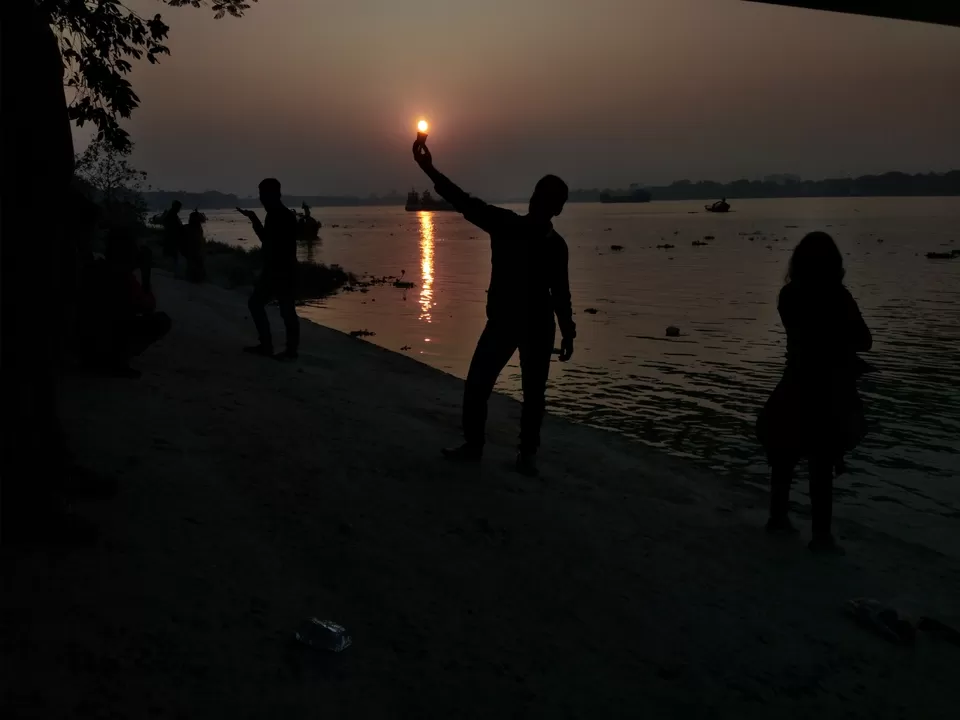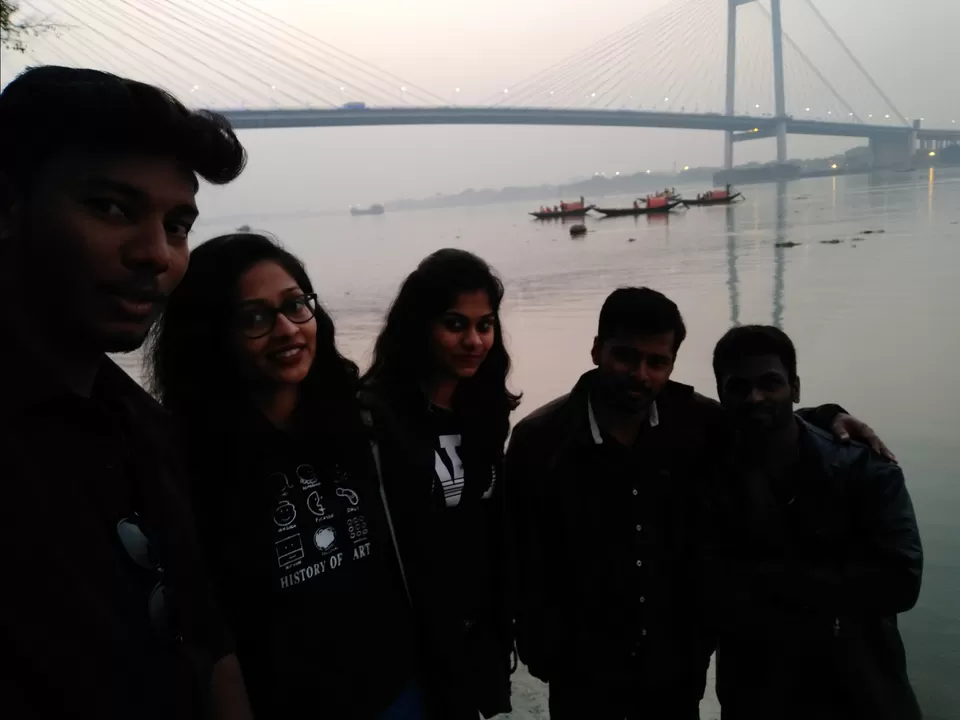 We guys are waiting for the another memorable trip which gives some good vibes and bunch of memories.