What is it that defines Pushkar?
Is it the Annual Pushkar fair?
Or is it the only Brahma Temple in India?
Or is it the typical Rajasthani culture, dressing, ornaments and tools one could find there?
Looking for a story to write about I came across the annual Pushkar fair which was to start from the 19th November.
A voice from my heart said that I have to attend this fair no matter what and then there I was booking my travel to Pushkar.
Pushkar is a holy city 15 km outside of Ajmer in the state of Rajasthan. I booked my ride from Rishabh travels and boarded the bus from Fatehpuri (Old Delhi) at 10.30 pm on a Thursday night.
On my way I made some new friends (Kinshuk, Anish and Raj ) who were to accompany me to Pushkar fair eventually.
Next morning at 9.30 am we reached Pushkar and after having a light breakfast at a dhaba (near the Gurudwara) we parted our way to the respective hotels.
Mine was the Narayan Palace , which was a pretty decent hotel with a swimming pool and spacious room . Usually this room would have cost Rs. 400 but because of the peak season they charged me 800. (everything was double the usual price because of Pushkar fair).
While waiting for my room to get ready I met this German guy who started his journey solo in delhi on a royal Enfield bike 3 months back and now was a group of 8 who all joined him along the way. We chit-chatted for a while and soon were interrupted by the receptionist informing that my room is ready, so I went in to freshen myself up.
In the evening it was time now to go in the market and see what this city has in store for me.
I was in the world's biggest fair of camels and horses and yes my expectations were high.
Camels were stunningly beautiful as they were cleaned, washed and shorn to form patterns which I have never witnessed before . They were also wearing silver bells and bangles around their ankles that jangle when they walked. There were shops dedicated to selling finery and jewellery for the camels and horses.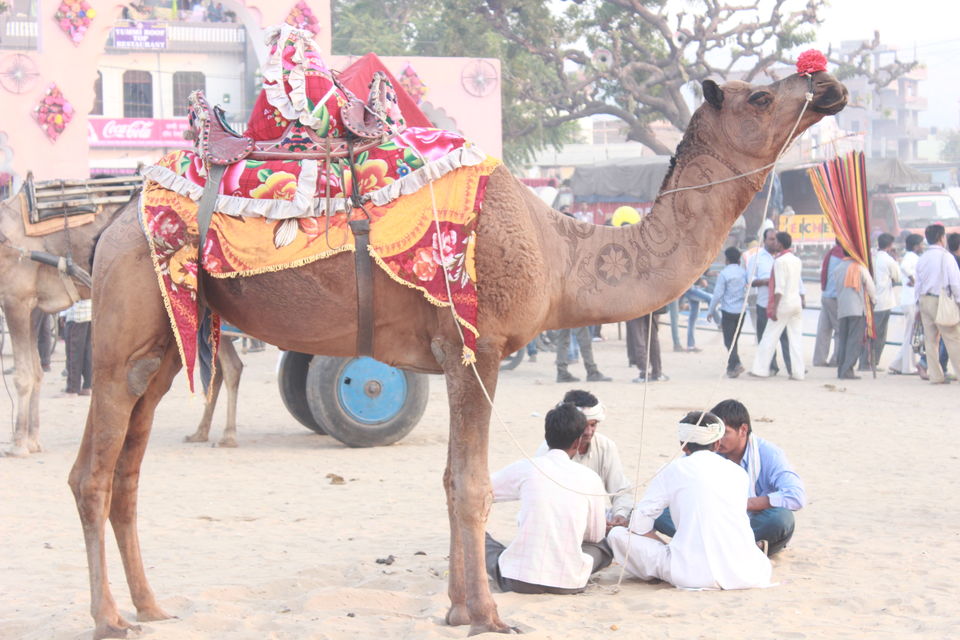 To my surprise the markets were flooded with foreigners as I have not thought of such a diversification of foreigners from different parts of the world.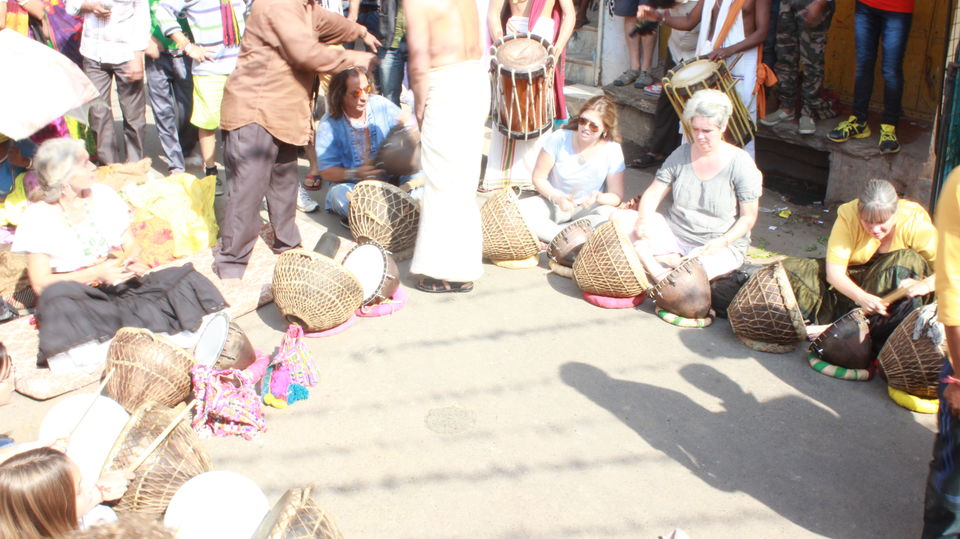 One could smell the essence of marijuana burning through the chillum, smoked by the local baba's in a few places along the street. Not just baba but the villagers, male and female both can be seen smoking and some foreigners too.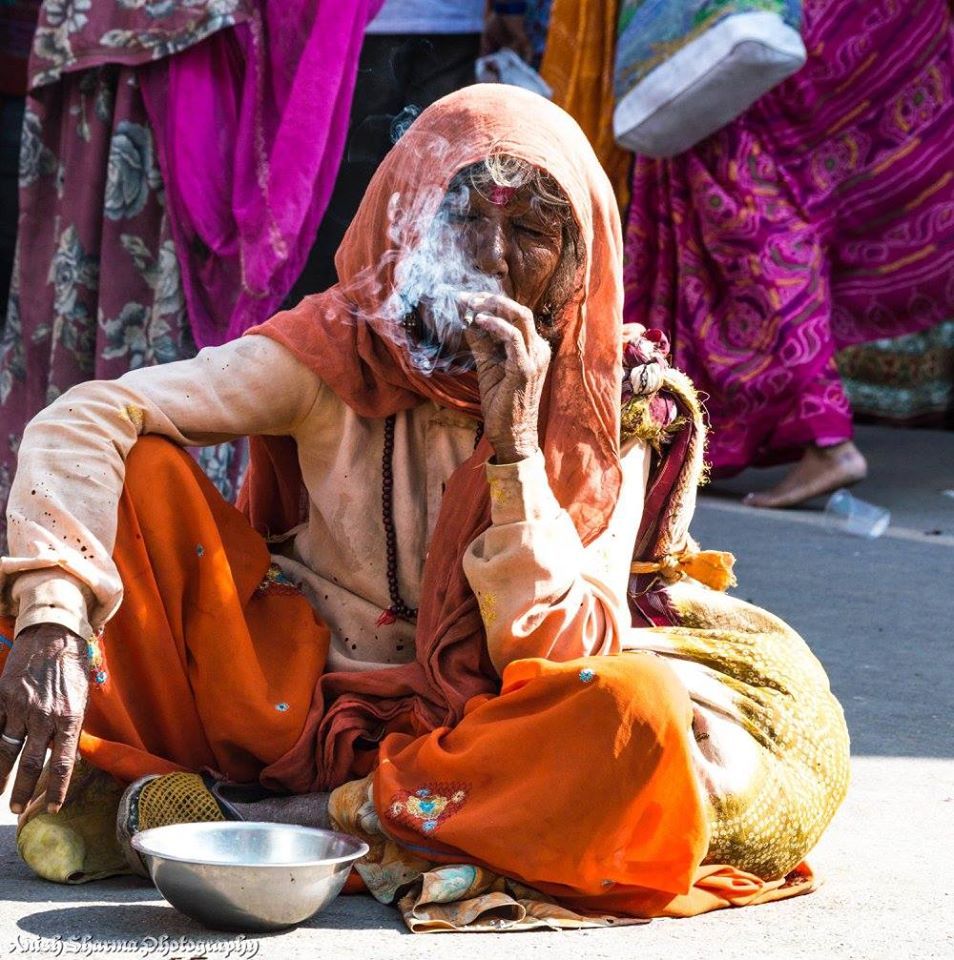 P.C - Anish Sharma
In lunch I had the world famous Rajasthani dish Daal Baati Churma from Kumavat Bhojnalayae (near Brahma temple) and I personally liked it especially the churma.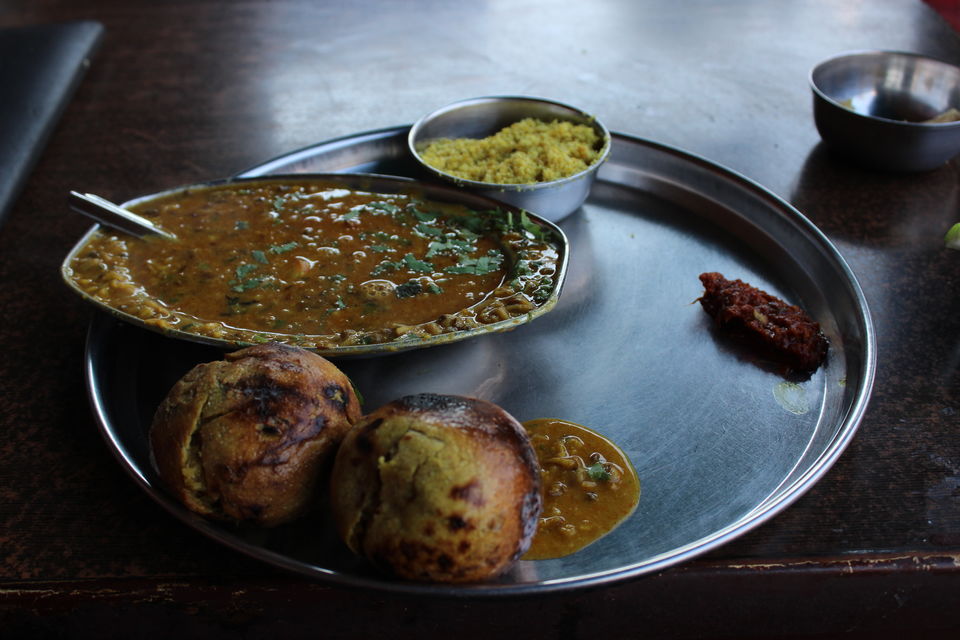 The streets of Pushkar were full of colours, may it be the colors of sarees worn by the ladies or the Rajasthani styled pagri and dhoti worn by the men, or of the rangoli colors kept at various street stalls.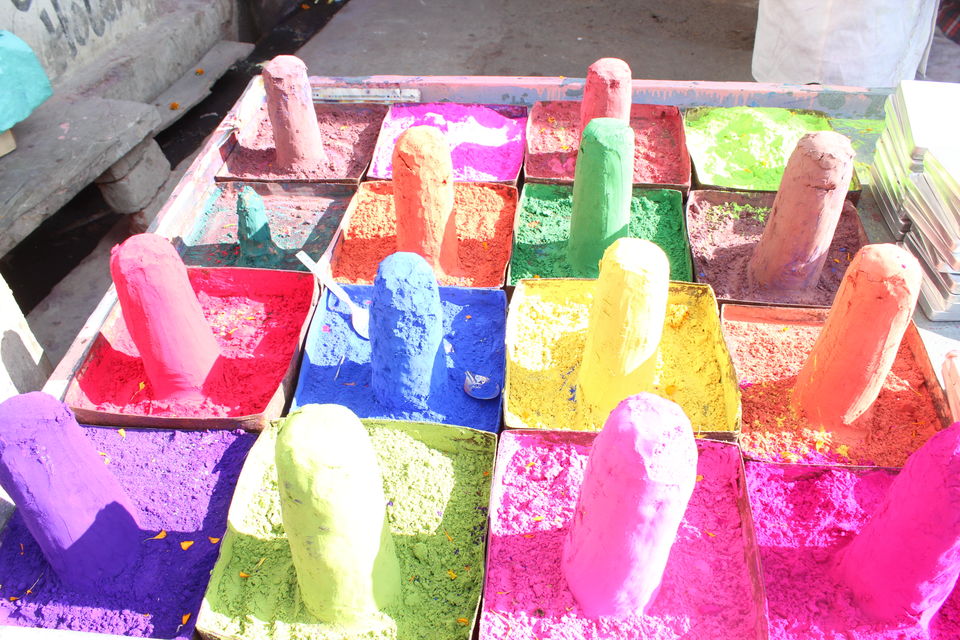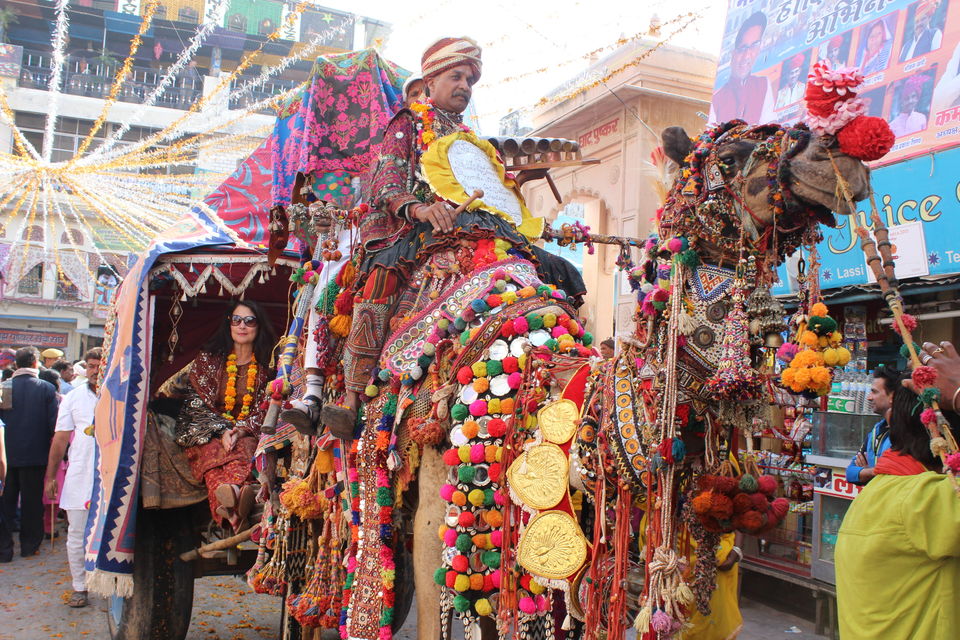 Pushkar offers various shopping articles famous for their unique charm like the textiles, clothes with elaborate embroidery, ethnic jewellery, paintings, leather goods, mesmerising puppets. Also almost every stall sells beads, colourful bangles, finely cut precious stones, camel and horse jewellery and utensils .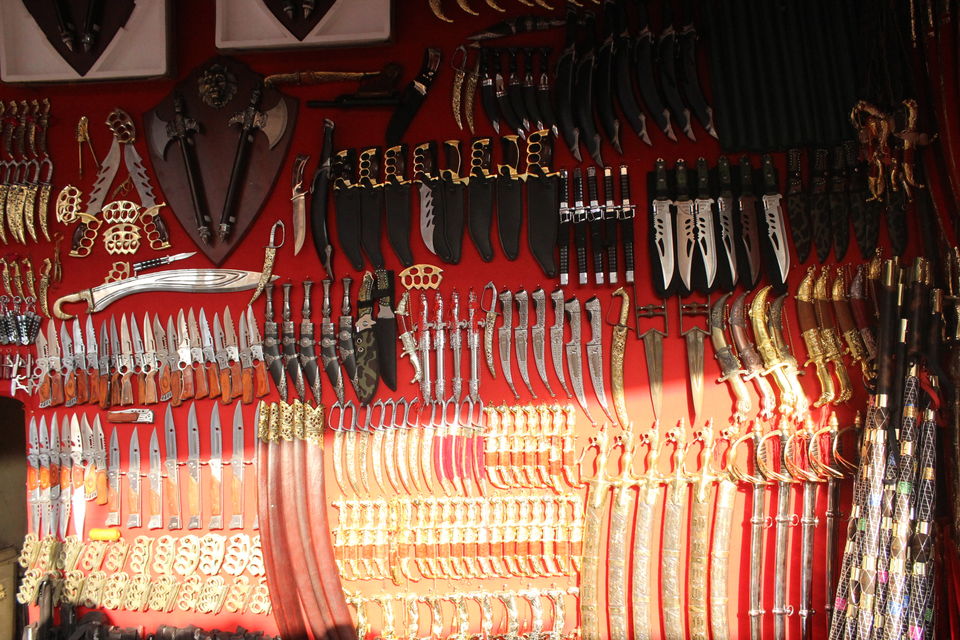 These are bargain markets so u can expect around 40-50% bargain , provided you are good at a bargain. I personally bought a rajasthani pair of slippers and a track pant (both of which were quite unique).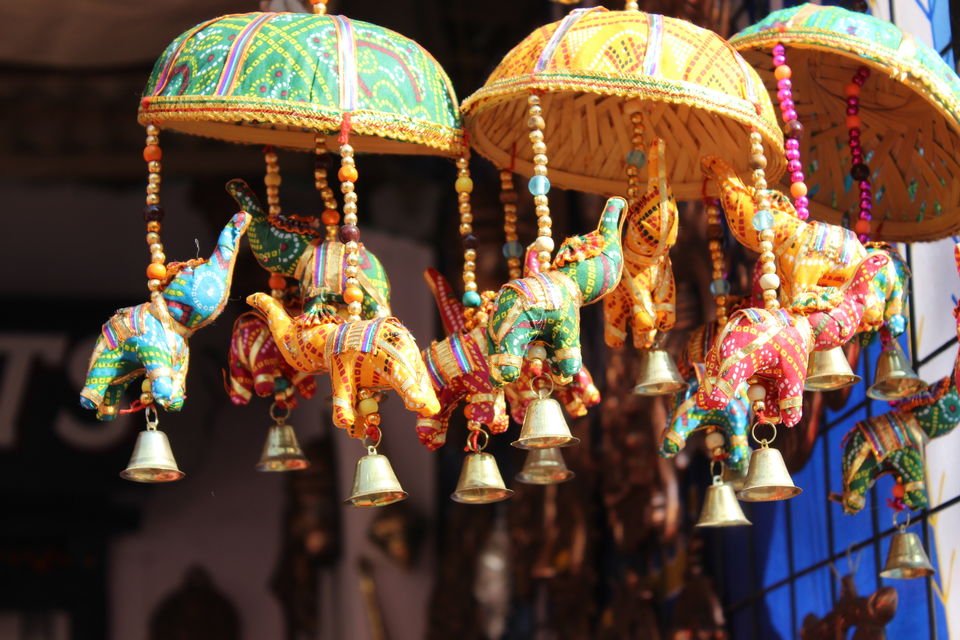 Moustache is the one thing considered by the people here as a sign of respect and pride and they grow it with with full patience and dedication irrespective of whether its No Shave November or not.
FYI – They have a moustache competition also.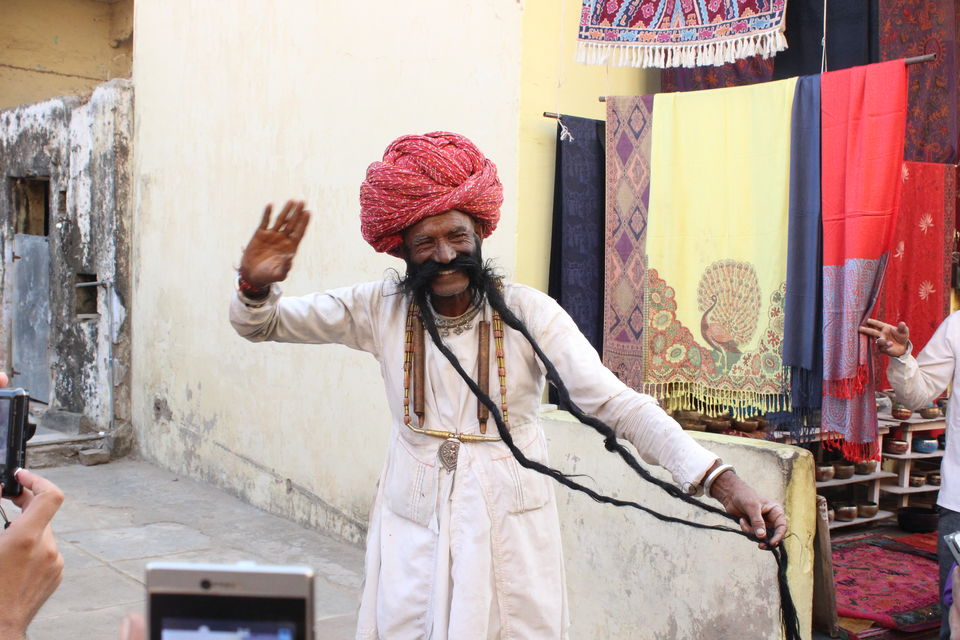 The fair also had a lot of rides like the giant wheel, columbus, shooting range, hot air ballon ride, maut Ka kuan, camel safari or horse riding.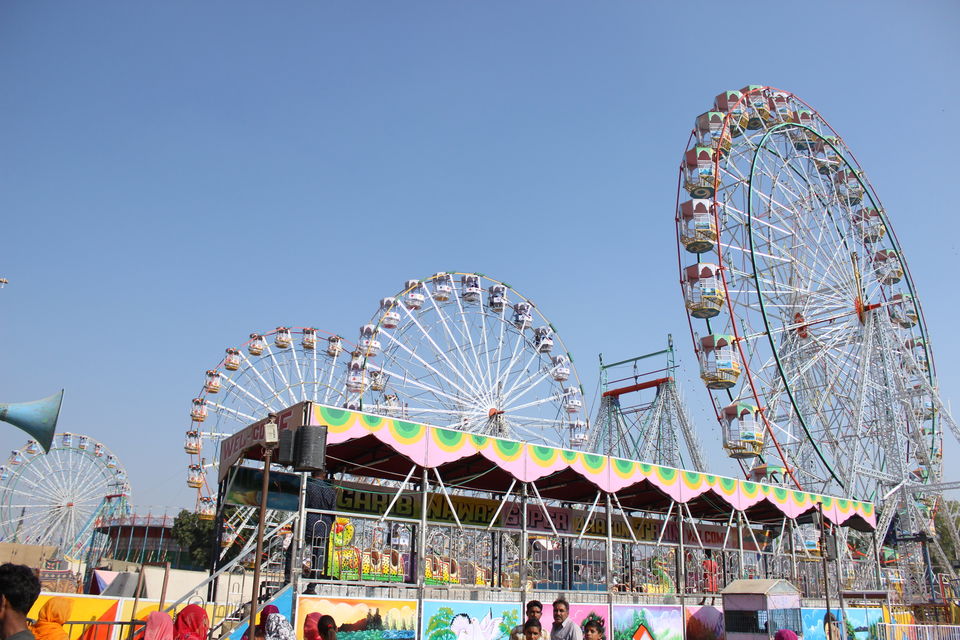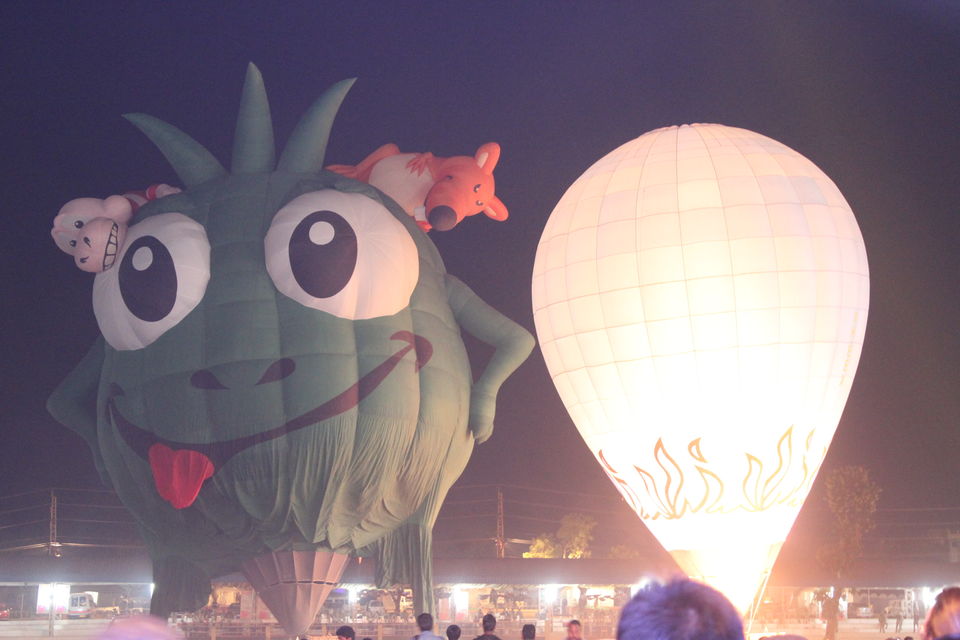 Roaming across the streets I bumped into Kinshuk, Anish and Raj whom I met in the bus and we planned on attending the concert night at the Mela ground. First it was the Groom and Bridal competition in which foreigners were dressed in Indian wedding dress attire. The brides were looking gorgeous and beautiful and the grooms smart and handsome.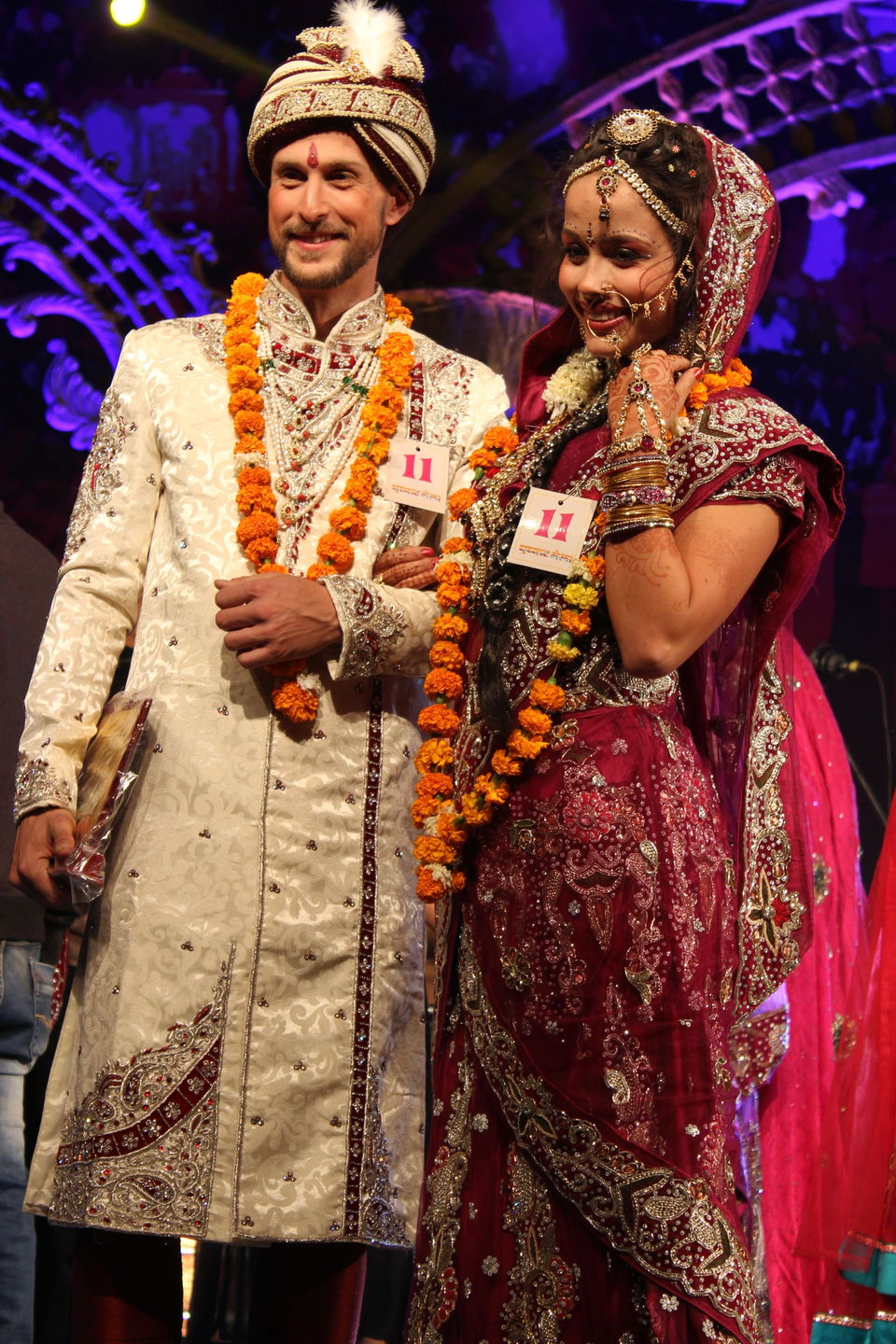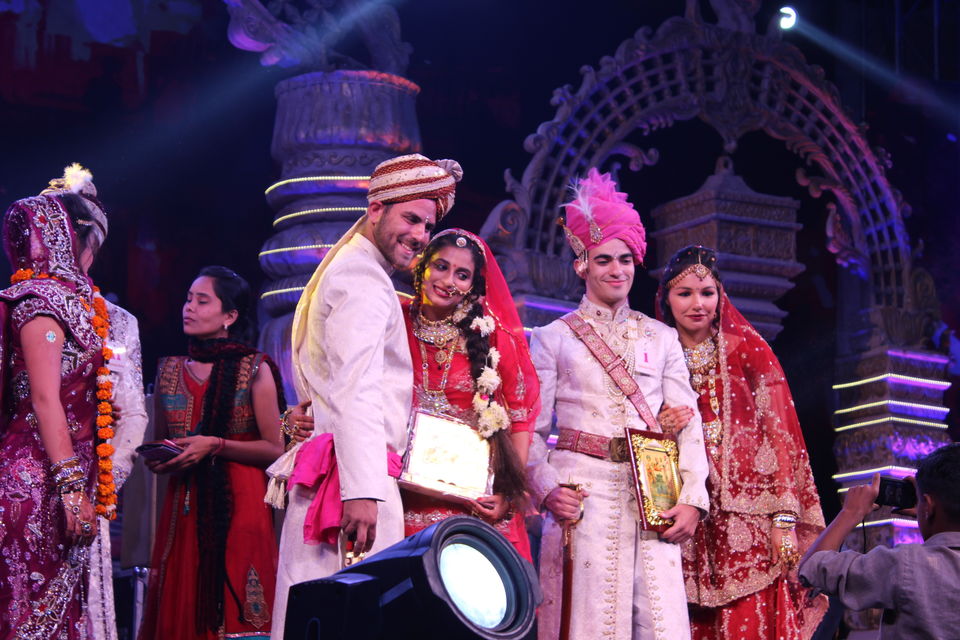 After that there was the concert night with Kabir cafe originals. The hours passed by singing and dancing along with the band and for me it was like a magical night which I won't forget ever.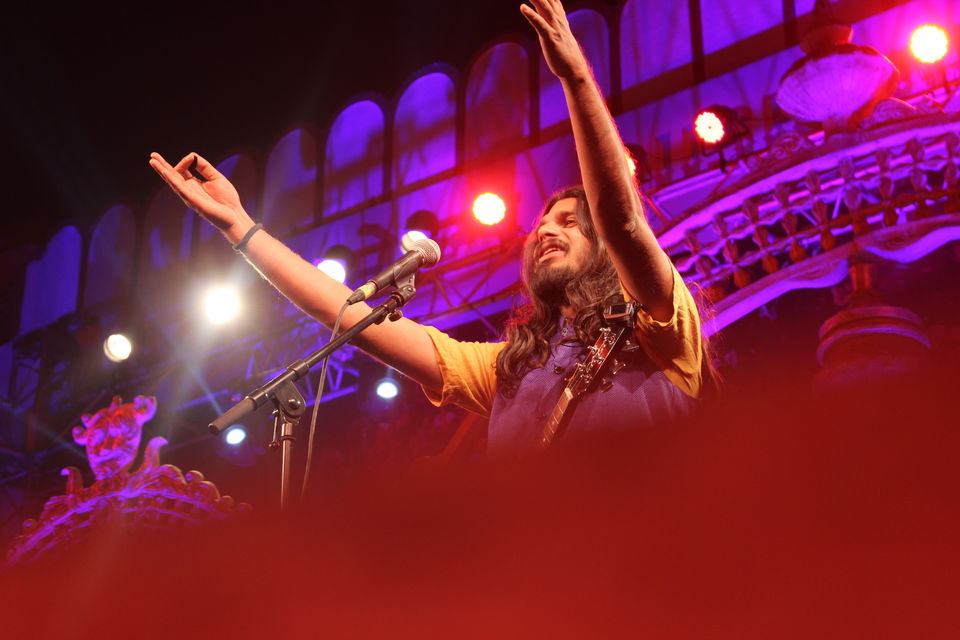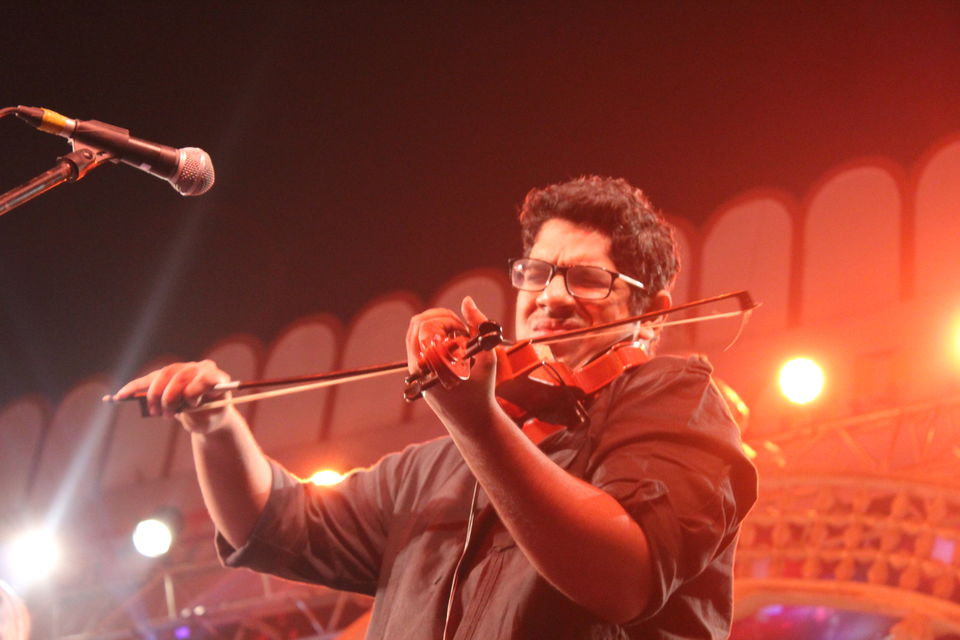 It all ended up at 10.30 and after that we all hungry beasts landed at the Nirvana cafe. It was a rooftop cafe with amazing food and amazing music. Run by the always smiling Max the place has a great decor. The pizza was excellent and do try out their mouth watering dessert Say Hello To The Queen.
Horse dance competition was scheduled to happen in the morning and rushing towards the venue ( as I didn't want to miss the sight of horse dancing) I came across a photography group Delhi Photography Enthusiasts Group (DPEG). I joined them for an hour or so and they were quite informative about the subject photography . After receiving some tips and tricks I along with Anish made my way towards the venue.
These horses were magnificent then any other horses I have ever seen. They were strong , masculine , trained horses , some even belonging to the royalty of Rajasthani rajas.
To my amusement these horses were catching up with each and every beat the drummer or the person with the dhol was bringing on for them. They didn't skipped a beat and even danced on a manji (typical traditional Indian beds).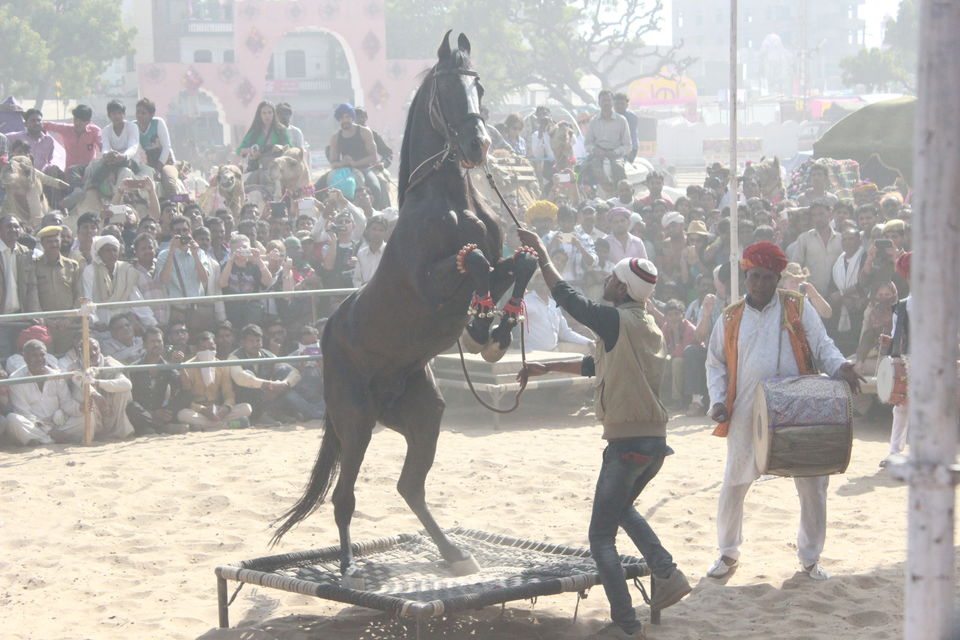 Another good cafe to try when in Pushkar would be Funkey Monkey Cafe . Though the service was a bit slow but the food was good and especially Ginger Lemmana ( the flavour was great and I personally loved it).
Climbing the white marble stairs along with thousands of devotes from different part of the world I entered the Brahma Temple through a massive gate . The temple inside was made of red bricks and people have written their wishes on the inner walls of the parikrama place around the icon (murti) of lord Brahma. Acknowledging and praying in front of our gods we made our way to the sunset point .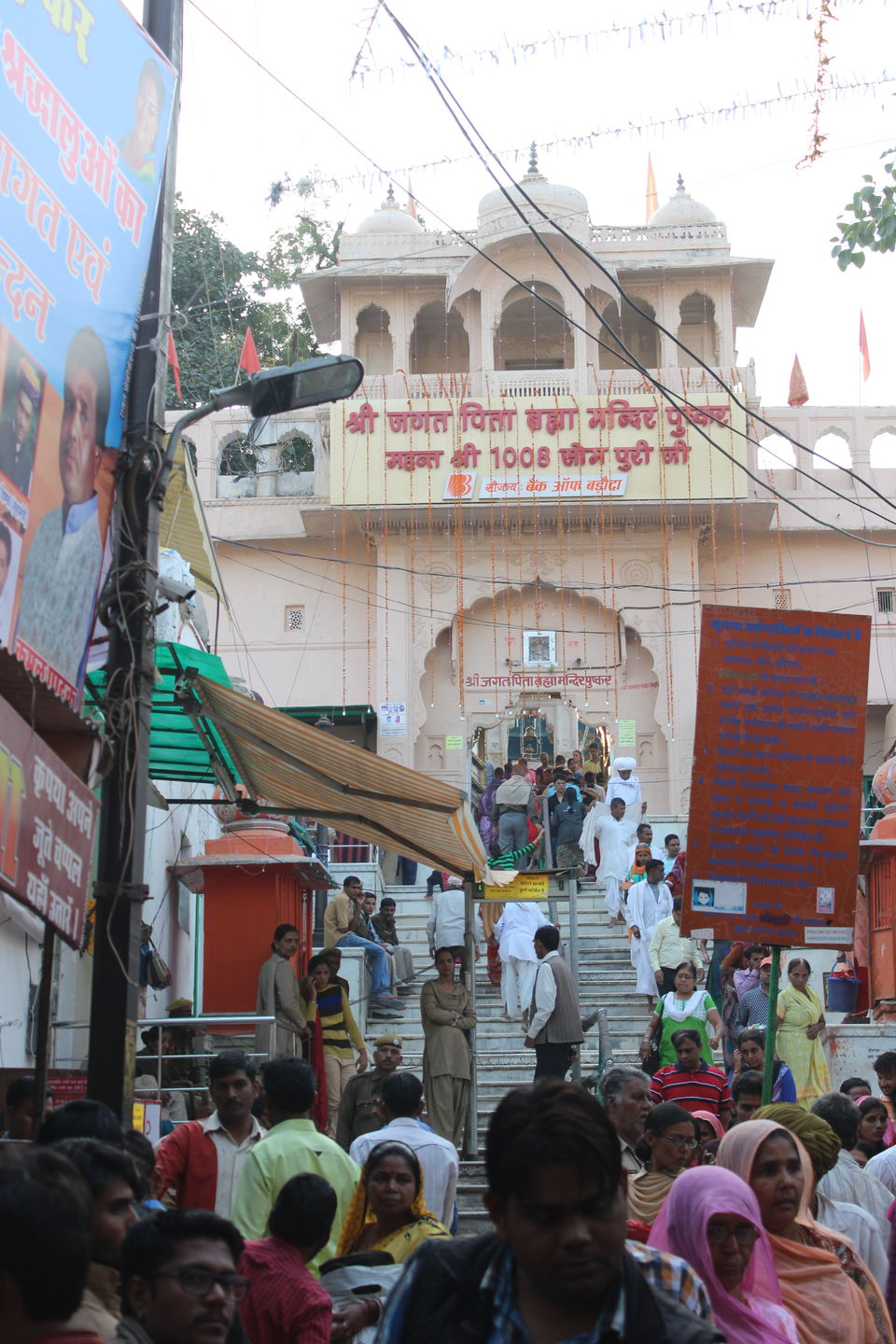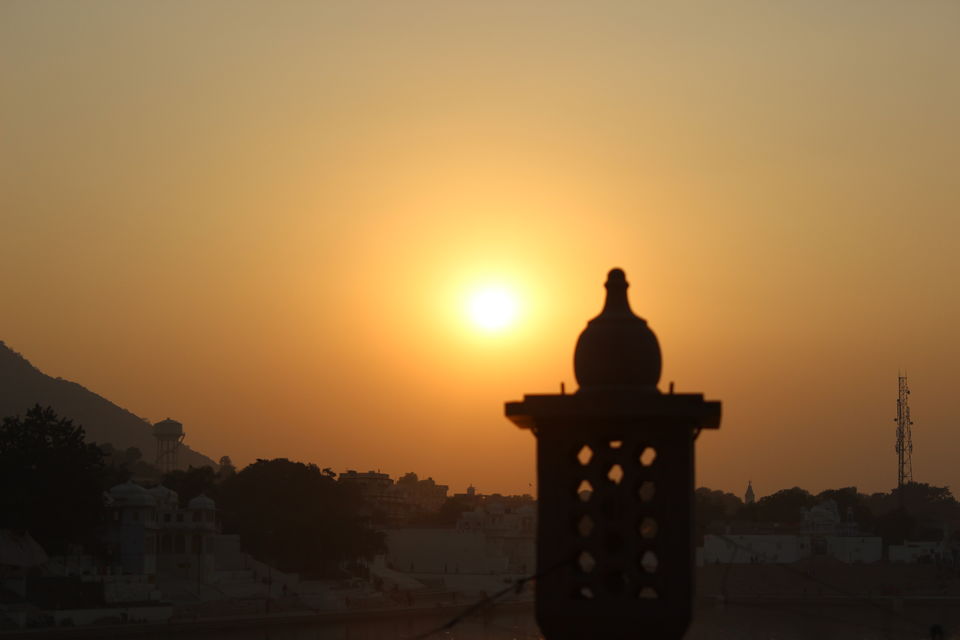 There was a platform having stairs raised above water level and then there was the Pushkar lake. Surrounded with Ghats and Temples on all side and mountain at the back, the sunlight reflecting from the holy water was a mesmerising view to the eye and provided a sigh of relief to each and every soul present there.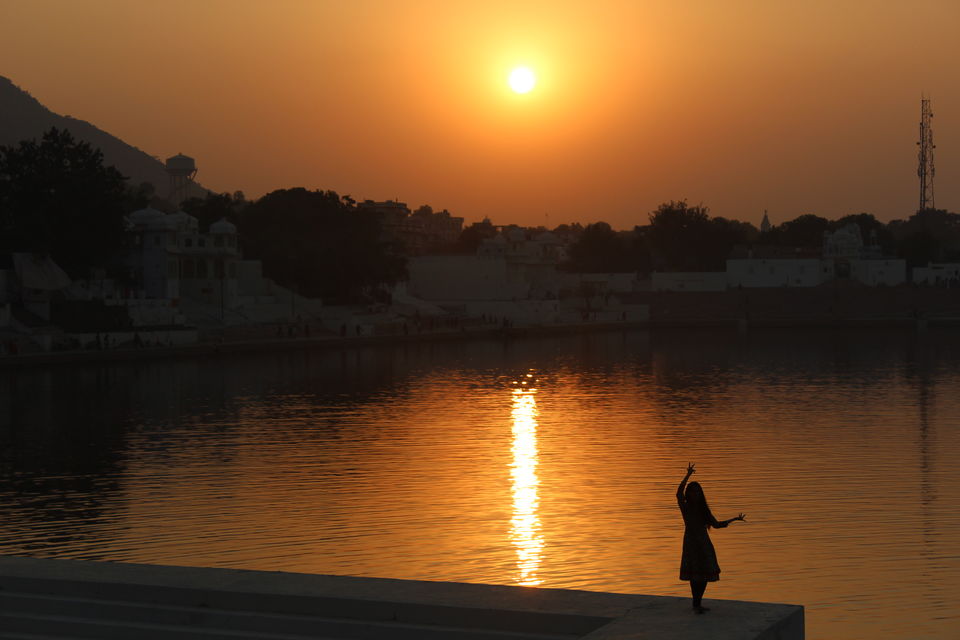 Local Rajasthani people were playing folk music in the background. It was all calm out there and the warmth of the sun felt like it was replenishing the soul with all the positive energy it could.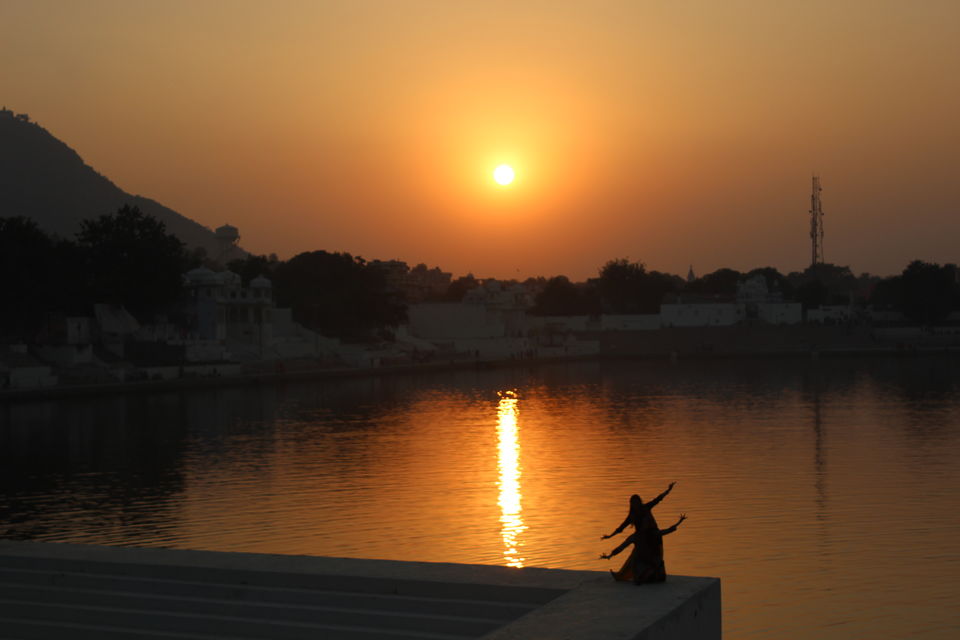 Within half an hour the sun called it a day and I made my way through the market to the mela ground as it was a concert night with Indian Ocean.
On way we stopped at Radheji"s shop in the market which was known to serve the best Malpura and indeed it was . We were accompanied with some sardar's there who told us that the last year bid for a horse went until Rs. 1.11 crore. Shocked!! we were too.
Coming back to Indian Ocean, these guys were so damn good they lightened up the entire crowd and within no time everyone was singing and dancing along and thanks to my friend kinshuk we got some picks clicked along with the band on the stage. I felt as if I was on cloud 9.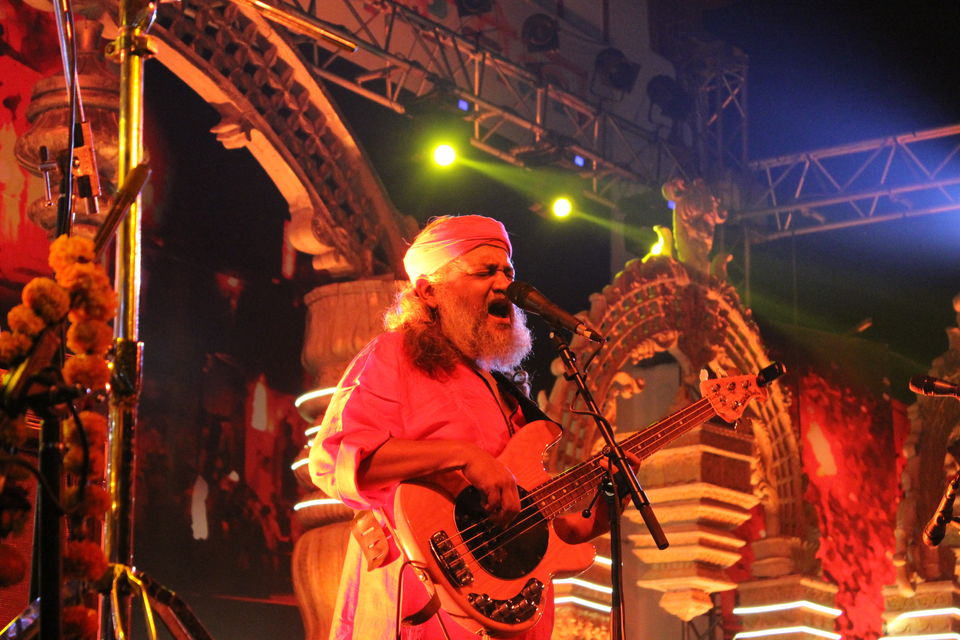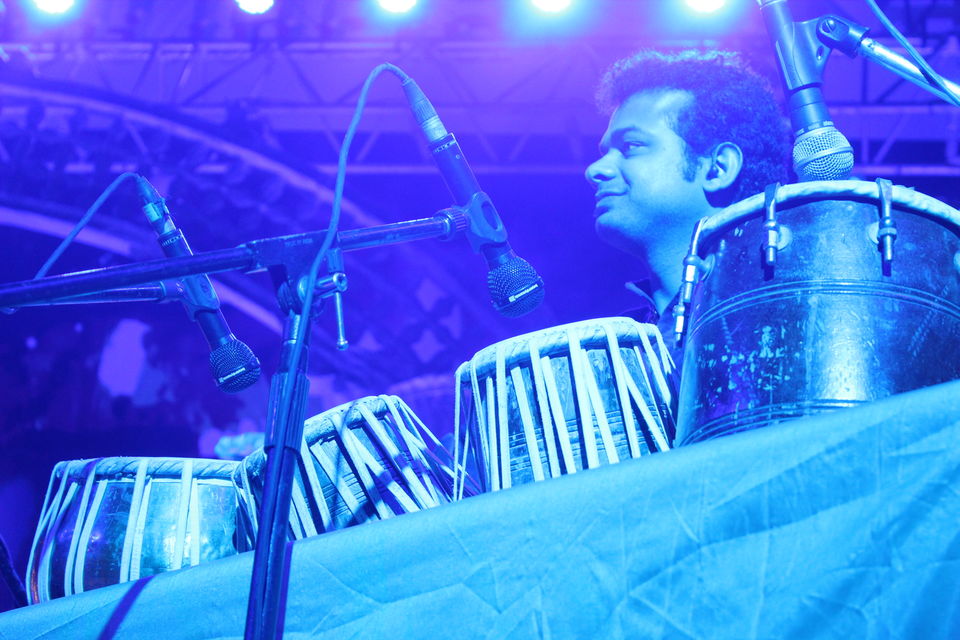 The long day was followed by just a couple of hours of sleep as we have to leave early for the sunrise at the near by sand dunes .
This was the place where all camels brought for trading were kept . Thousands and thousands of camels in all direction , wherever my eyes could see and following them was me and my camera.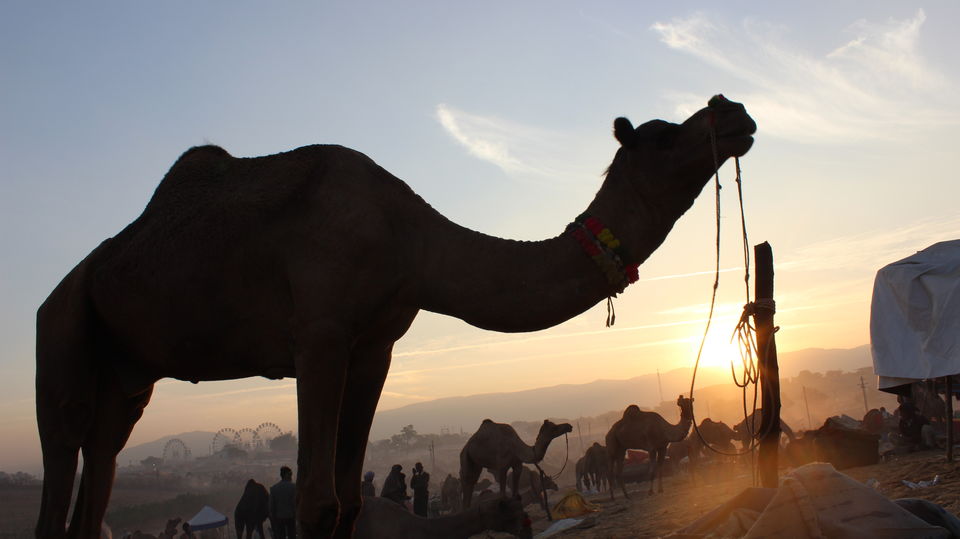 Talking to a local I asked him if he was here for camel trading and yes!! was the answer. He continued , saying that he sold one of the camels for Rs.30000 the other day and was supposedly going to sell the other one for Rs.35000.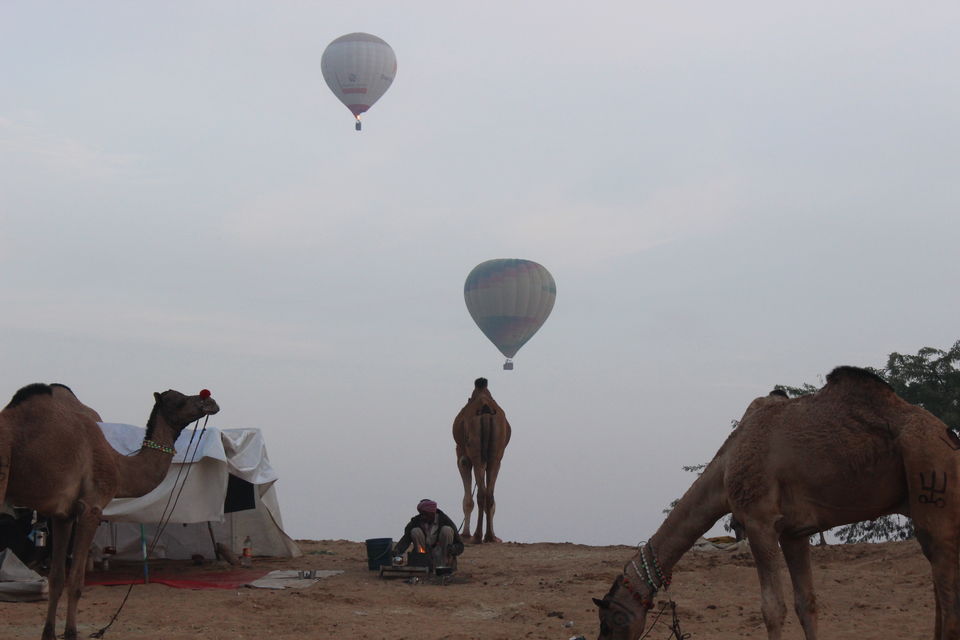 Returning from there , we reached the market to find out that a rally was coming through the other side. Cars , Jeeps , Trucks decorated with flowers and colours on top of which children and adults being dressed up in the outfits of different gods and representing different cultures were passing by . It was a long rally and everyone was dancing .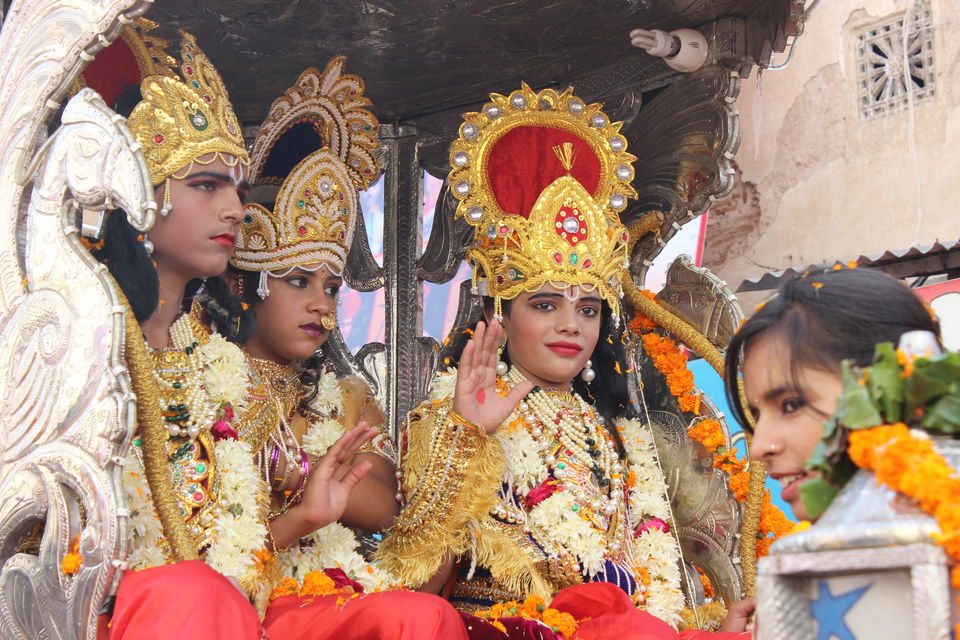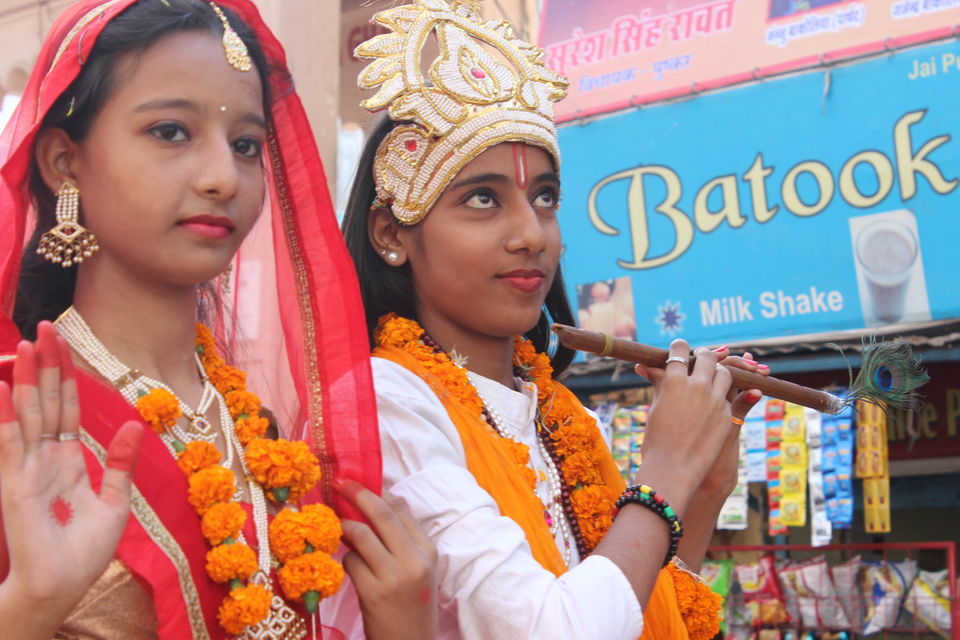 Tired and hungry I reached a falafel corner in the market streets . Putting my stomach to satisfaction with the tasty falafel I attended the Maha Aarti at the Ghats of the Pushkar lake . It was a good omen to take bath in the holy water that day according to Hindu calendar . Devotees where taking bath to get rid of the sins they might have committed in and hence purifying their body and soul.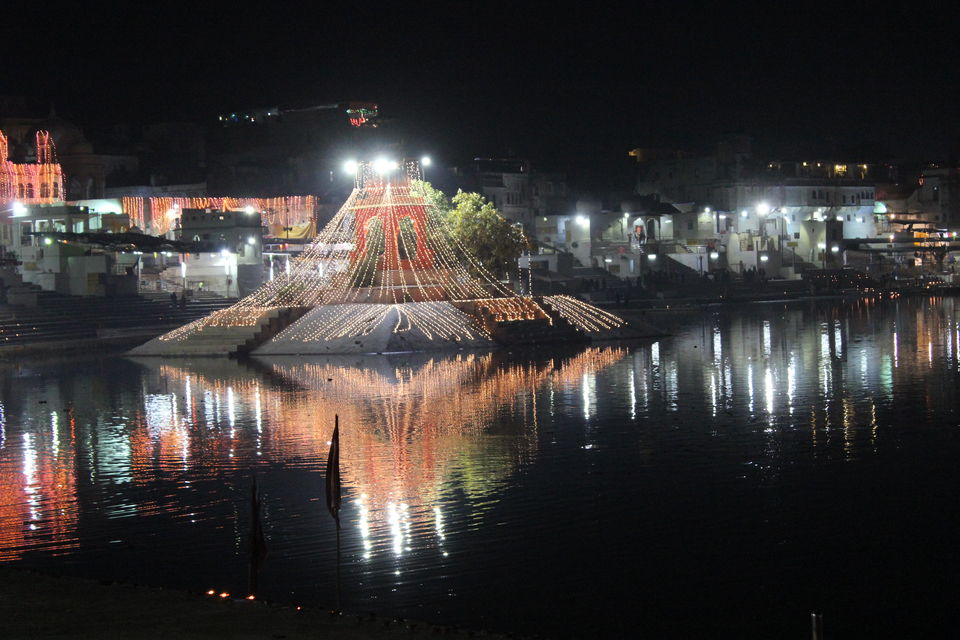 There were many stairs leading down to the holy lake and some getting submerged under that. The stairs had thousands of lit diyas spreading their light on all corners of the lake. Many beautiful , seemingly impossible rangoli were drawn at few distances.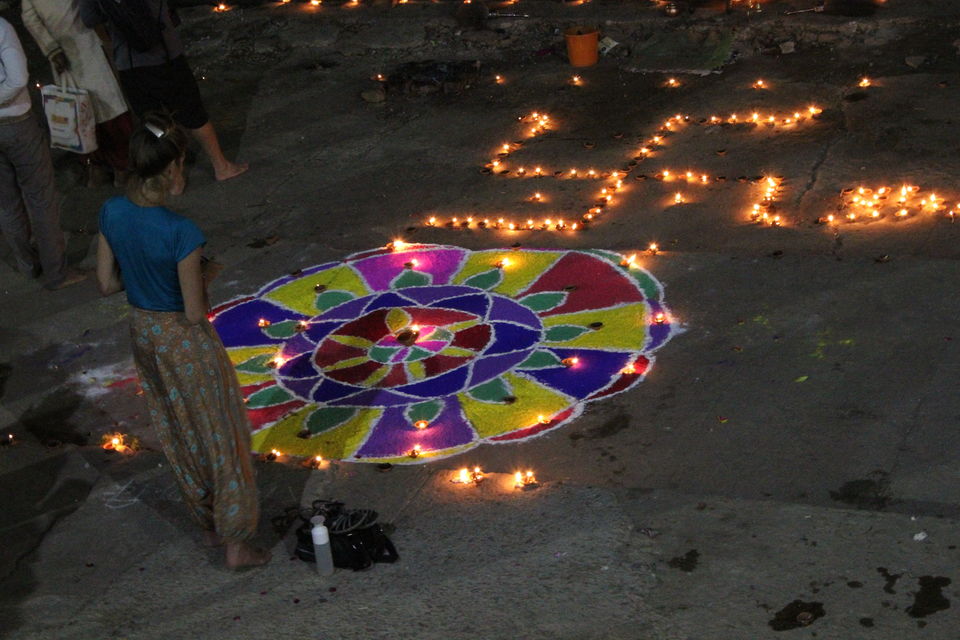 And it was time now for me to leave Pushkar. Travelling solo I earlier thought what am I gonna do there for 3 days and then here I was having no idea how these 3 days passed by so early. Extracting this culture in my heart and the camera lens, I departed from this holy city learning about the ways life exist here and making some new friends.
You learn a lot when you travel so start travelling and don't stop, at least, Not Until We Die.
This travelogue was first published on Not Until Wedie.