First impressions
The approach to Ranjit's Svaasa hotel located in the midst of a residential street, was most unassuming. One among several houses, a gate suddenly opens and we realise that we have entered a 200 year old ancestral haveli. As I walk into the lobby, a refreshing cup of rose tea welcomes me in a lounge having hand painted tiles. As I notice old black and white family pictures that adorn the walls in the corridors, antique pieces displayed in the seating area, an old bookshelf and pretty shawls strewn across the furniture, it embodies a true royal home.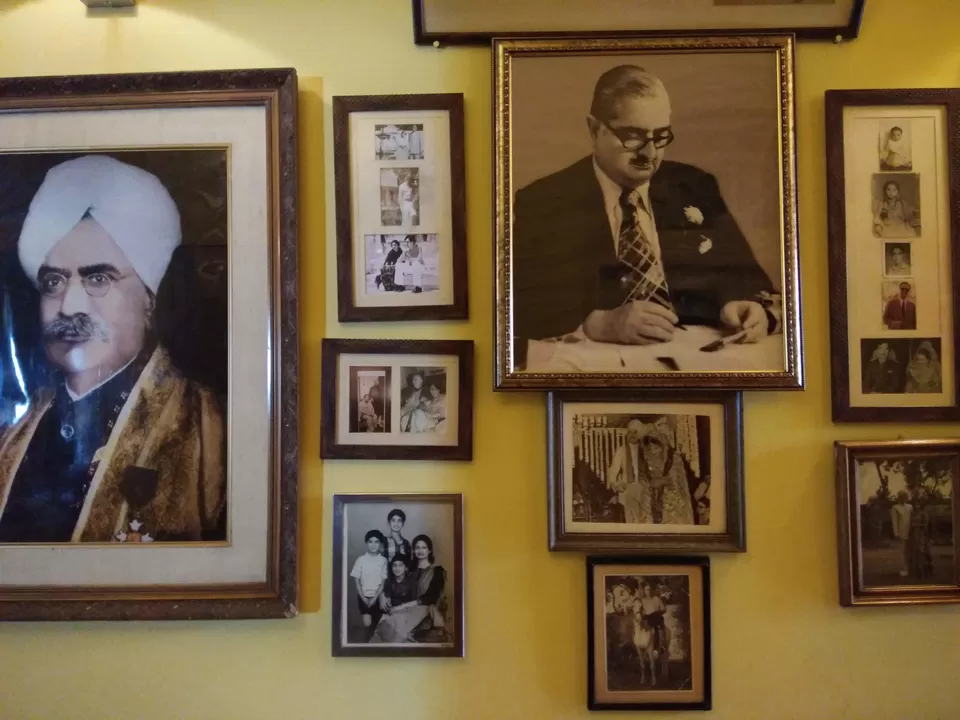 History
And indeed that's exactly what it is. The current owner, Mrs Rama Ranjit Mehra's father-in-law Rattan Chand Mehra developed Amritsar outside the 12 gates of the Walled City. The family owned thousands of acres of land out of which various city landmarks—such as Mall road, Lawrence road, Lal hospital and some government schools—were created. Also, was built the Ratnavali Estate within which lies Ranjit's Svaasa.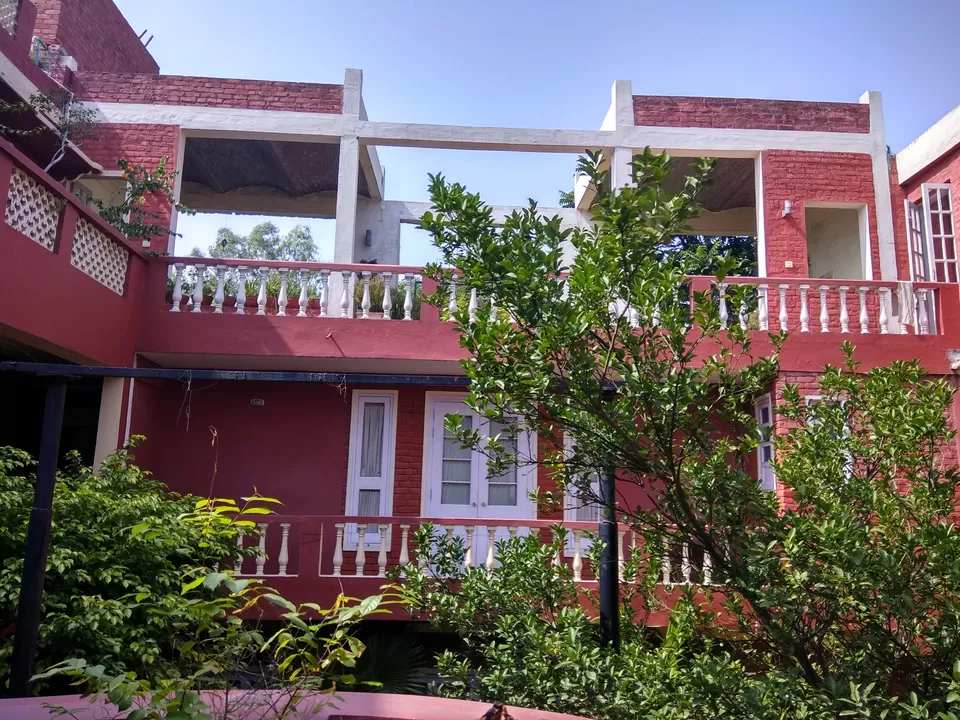 Architecture
Built out of nanak shahi brick, its architectural style is colonial, consisting of tall arches, French doors and windows, and art deco flooring. In the British era, the haveli was used as a guesthouse for visiting dignitaries. The property opened as a hotel in 2003. Each of its 15 rooms has been thoughtfully named after the family's different ancestors. Last summer, a huge renovation of the premises took place, in which all the rooms were painted and entirely revamped.
Spa
'Svaasa' in Sanskrit means a breath of life. And you truly understand its meaning after a visit to the spa. Interestingly, the area that has been redesigned as the current spa was a horse stable and cow shed back in the day. Mrs Mehra is qualified in the science of natural alternative and Ayurvedic medicines—and it is evident in the quality of their services. I indulged myself with a wellness treatment involving a strong smelling natural detoxifying oil made of lavender and lemon. It removes months of fatigue from my ailing arms, neck and shoulders.Food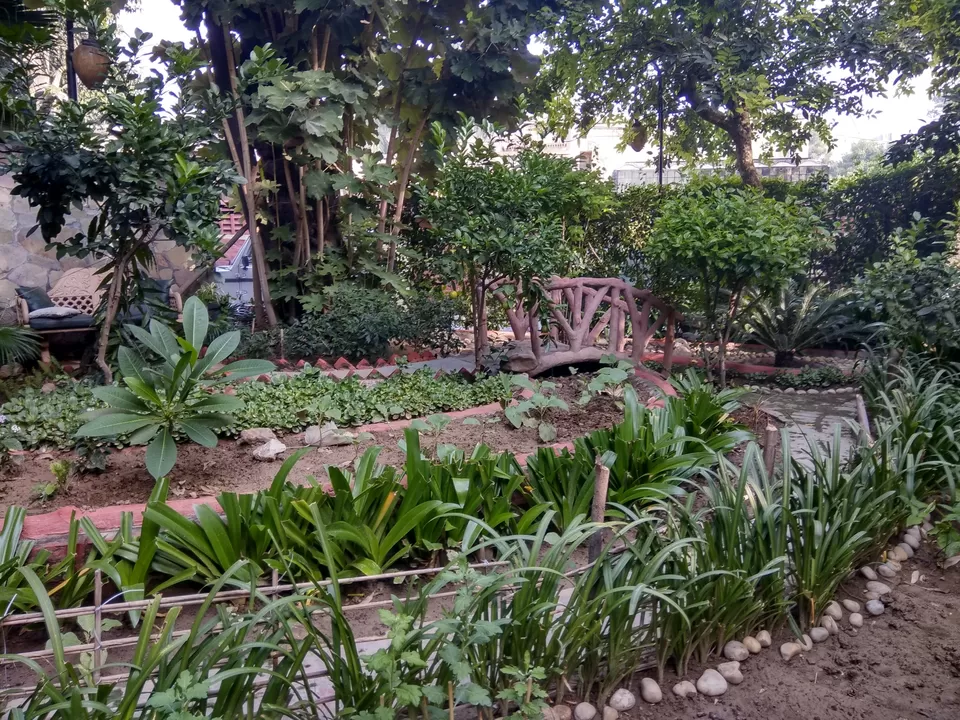 Food
There is a lovely outdoor seating in the hotel where a sumptuous buffet breakfast is served every morning. There is also a cute little indoor restaurant if you want a more private dining experience. The hotel is known for its organic farm-to-fork cuisine.
People
The hotel staff is helpful, pleasant and chatty. While most of the guests staying at the hotel are foreigners, the staff tells me that several Indian guests too visit during long weekends and holidays throughout the year, owing mostly to the famous Golden temple.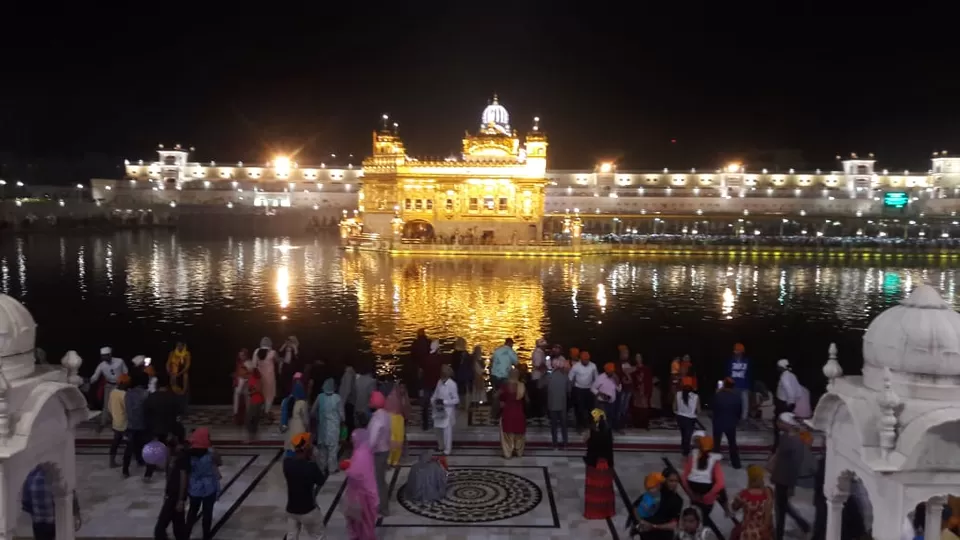 Experiences
The hotel also offers its guests some unique Svaasa experiences, such as the Amritsari Food Walk (a gastronomical tour of the best Amritsari street delicacies), a night palki (tanga ride) to the Golden temple and a tour to a local village.
Environmental practices
Ranjit's Svaasa follows various green eco-friendly practices, such as rainwater harvesting, solar heating panels, natural furnishings, organic cotton bath towels and natural handmade soaps made in-house out of haldi, chandan and besan.
Awards
Over the years, the hotel has been recognized with the following awards: Best Boutique Spa at the asiaSpa India awards (2009), Best Luxury Boutique Hotel – India at the World Luxury Hotel awards (2010), FHRAI – Young Hotel Entrepreneur (2012) and Best Boutique Resort at the North India Travel awards (2014).
Social work
Rattan Chand Mehra was also involved in many charitable causes—such as a blind school, a TB hospital and a gaushala—all of which continue to run under a Trust till date.
Shop
The hotel shop sells candles, coasters, frames, incense sticks and handmade soaps made by children at the blind school.
Final verdict
Overall, a stay at Ranjit's Svaasa is a must-do and possibly the best way to experience true 'Punjabiyat' at this beautiful historic city.