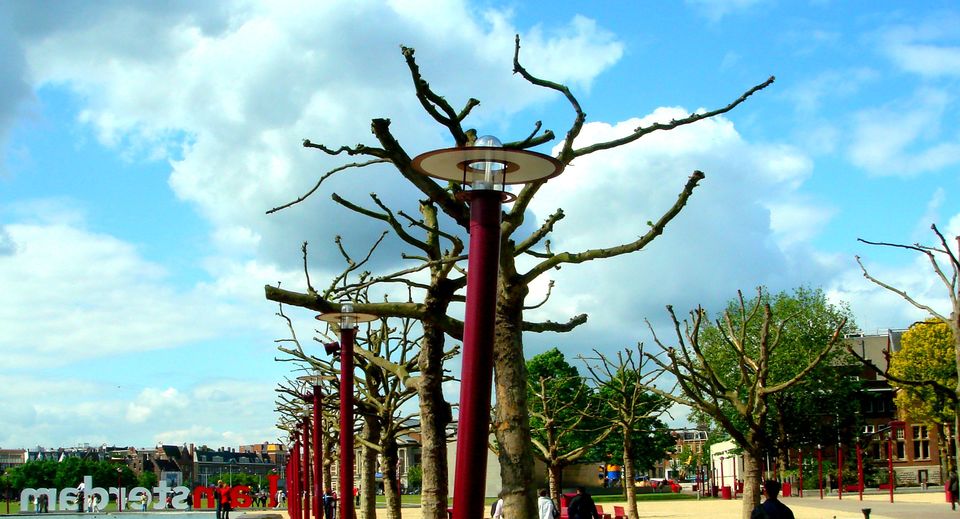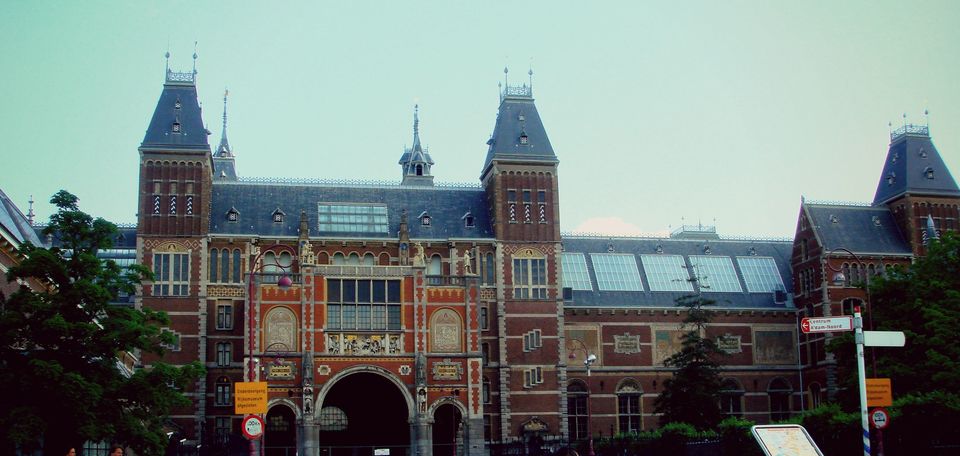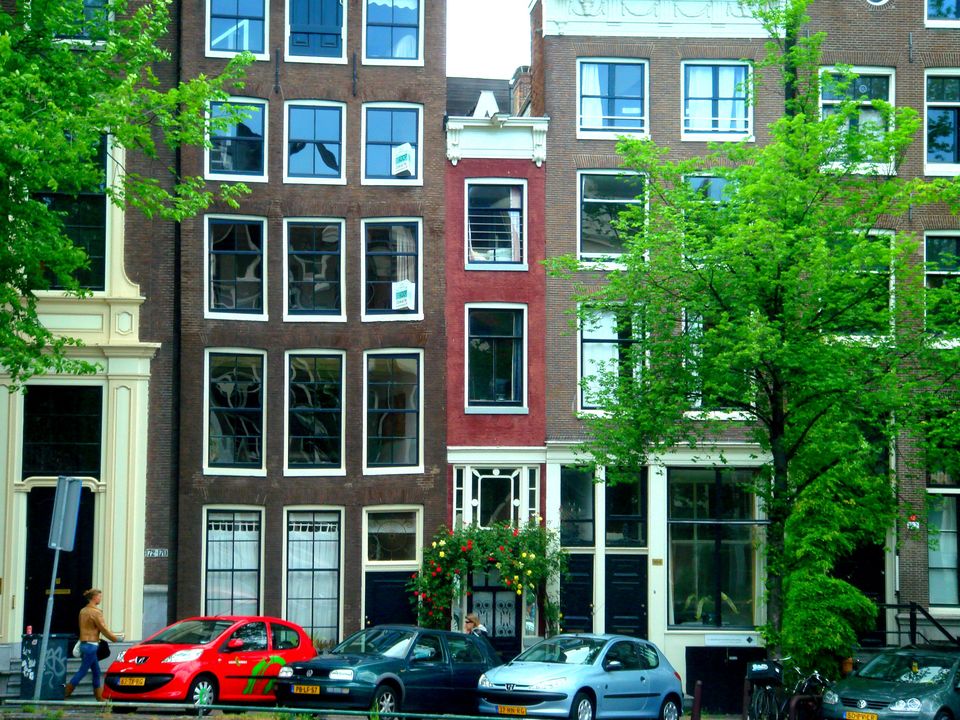 I arrived in Amsterdam in the summer of 2008 as a seventeen-year-old, precocious in several ways and impressionable in some. While the city has always been notoriously attractive to those looking for a good time (Read: sex, drugs and rock and roll) I was blissfully unaware of the other side of Amsterdam and was eagerly looking forward to the seemingly delightful canal cruises and visiting the many museums it is home to. The first few days were mostly smooth and rather uneventful- I ate a lot of Dutch food and successfully developed an aversion to fries, I was enthralled by the works of Van Gogh and Rembrandt and vowed to become an artist at some point in my life, I was heart-broken because restoration hindered me from seeing Anne Frank's house and washed down my misery with a bottle of beer and I happily sailed through the many pretty canals and befriended some of the adorable ducks along my way. However, it was during my last day in the city that things got very interesting and I was left with a story that I could share with my children and grandchildren for several years to come.
I spent a relaxed afternoon with my family in Vondelpark, Amsterdam's largest and perhaps the most beautiful and vibrant park we had ever seen. After posing for a multitude of pictures in front of the iconic 'I Amsterdam' logo, we decided to walk all the way to our apartment, which was a good five kilometres from where we were and grab lunch on the way. Long walks usually give rise to conversations which then lead to distractions. We were so engrossed in debating about the many ways of pronouncing words in Dutch that we didn't realize when noisy squares and crowded streets turned into shady lanes and deserted alleyways. We sensed something was terribly wrong only when my perpetually inquisitive sister, all of ten and with eyes that sparkled with mischief stopped sauntering and continually stared at the window of a building to our left. I followed her gaze and what I saw left me shocked, embarrassed, confused and slightly amused at the same time.
Eyeing us from behind the tall glass window was a lady of big built and frizzy blonde hair who was flamboyantly dressed in black underwear. Neon lights and risqué posters adorned most of the room she was standing inside. There wasn't a soul on the street apart from the four of us and having judged that we were a family, she continued to stare nonchalantly but never beckoned to us once. I pulled my sister by the hand, having realized that we weren't really in a perfectly appropriate area, but the curious little nipper was a little too captivated by the novelty of the situation. My parents were probably having the same train of thoughts as mine, I'll never know, and asked her to walk but she was busy playing staring games with the woman in black. We finally got the kid to move only to be greeted by many similar women down the street. Some even waved, winked and blew kisses, thereby amplifying the awkwardness. I was only learning to be a progressive individual but couldn't help burying my face into a pull-out map in order to avoid the uncomfortable situation.
The ordeal hadn't really ended because we then chanced upon stores carefully tucked away into the many nooks and crannies of the street. They had neon lights similar to the ones in the aforementioned lady's boudoir and signboards that mostly contained words like 'XXX' and 'KINK'. The products on display are a little too graphic for me to describe and honestly back then, I didn't even know what a lot of those things were. There weren't many people we could see but the handful of customers that emanated from these shops mostly had weirdly blood-shot eyes. I could see my father walking faster than usual, hoping to get out of this particular neighbourhood but everything was a maze. We tried locating ourselves on the map every now and then but the puzzle just wouldn't get solved. Everything around us either wasn't marked with an address or was in Dutch. We were tired and famished and after a point, we didn't really care about being lost in a city we hardly knew. All we wanted was food. And that's when the Gods descended on the planet in the form of a tall, bulky man with greasy hair, a face that was evidently bruised in places and a very conspicuous black eye.
We would have definitely avoided him had he not been standing outside what was apparently an almost empty pizzeria. "Lost? Food? I 'ave pizza", he said. We looked at each other, my mother had the most vexed expression on her face. After a few minutes of pondering, we finally gave in to our growling stomachs and stepped inside this strange establishment which surprisingly smelled of cheese and tomatoes. We were handed a large but dirty menu and this scary but somewhat kind man recommended a few pizzas, two of which we ordered. When the food arrived, it looked pretty good and we couldn't really investigate it for narcotics or poison as we had ravenously polished off everything on the plate within minutes. The server came a second time with the menu but on this occasion, he was more interested in asking us where we were from and how we managed to get lost despite having a map. He then proceeded to talk at length about his pizzeria, his friends, his parents, his Italian heritage, his ex-girlfriend, his medical history and a few other things we had tuned out. He laughed a lot at trivial things, munched on some chips during the entire monologue and his voice was louder than a wailing baby. Irrespective of whatever it was that he was tripping on, he did provide us directions to the main street which finally helped us find our way back to our apartment. On our way out, we saw a beautiful blonde woman walk up to him and they exchanged a few profanities in raised voices followed by some currency. She walked away with one of the customers in the pizzeria while our big friend was busy counting the cash.
I was lost in a Red Light District in Amsterdam and had lunch with a seemingly menacing pimp and I can't wait to take a second trip to this roller coaster of a city. I like to live my life dangerously. How about you?