Kick-start your year with adventures to exotic cities, picturesque beach destinations and iconic metropolis that will fuel your wanderlust for days to come. Here is a list of the best international destinations to visit in March for some inspiration.
Important Note: The approximate expenditure (expenses + flight rate) mentioned is the per day cost for a single person, on a budget itinerary. The flight rates mentioned are those of a round trip from New Delhi to the respective destinations. The rates are taken from Sky Scanner, as seen on January 20, 2017.
Where: Laos
What to do: Hike to Mount Phou Si, then take the steep staircase to the Wat Chom Si shrine that overlooks the network of rivers flowing through the city. Have a French style breakfast with delicious coffee at Joma Cafe, a popular local cafe chain in Laos. Wake up early to witness the fantastic morning market in its full fervour. Head to any of the many natural attractions, such as Kuang Si Falls, Tat Sae Waterfalls or Pak Ou Caves.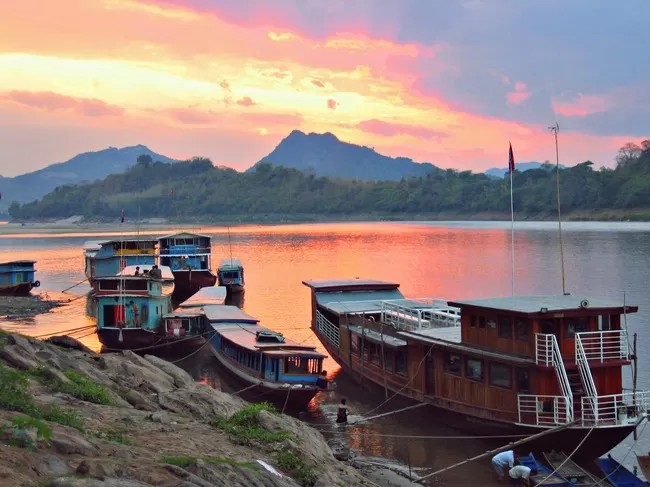 Best way to get around: Tuk-tuks are the best way to get around in Lunag Prabang, where there are no motorbike taxis. There are several bike rentals in the town, so you won't have any trouble renting a motorbike or bicycle.
Approx. expenditure: Rs 3,000 to 4,000 + Rs 41,200 (via Bangkok with Bangkok Airways)
Where: Indonesia
What to do: After a night of hitting the beach shacks and swanky clubs in Seminyak, head to Grocer & Grind for a hearty breakfast. Take a break from the western charms of Seminyak by visiting Pura Petitenget Temple, which will give you a dose of Balinese culture without going too far from the town. Head to the coasts of Pulau Nias and Krui for surfing lessons or Ubud for rafting on the Ayung River. Keep a day for exploring Ubud on foot, walking through the sleepy towns and iconic temples to get a deeper understanding of Balinese culture.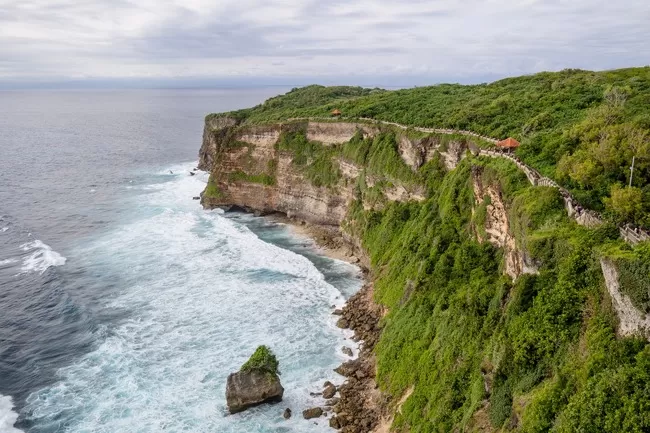 Best way to get around: Motorcycle taxis called ojek are extremely common and can be easily found on roads or inside the town. Mini buses or bemos are also conveniently priced and a great way to get around.
Approx. expenditure: Rs 5,500 to 10,000 + Rs 30,000 (via Kuala Lumpur with Malindo Air)
Where: Malaysia
What to do: Begin your journey in the beach haven of Langkawi by taking snorkelling or scuba diving lessons at the Pulau Payar Marine Park. Discover the much-loved Pantai Cenang, a popular beach amongst tourists. Trek to the highest mountain of Gunung Raya and get a panoramic view of the islands. Don't leave without digging into Malay-style curries and seafood preparations at the Siti Fatimah.
Best way to get around: There is no system of public transport in Langkawi, therefore its advisable to rent your own vehicle. Motorbikes are available all over the island and can be rented for around Rs 400 a day.
Approx. expenditure: Rs 5,000 to 8,000+ Rs 20,000 (via Kuala Lumpur with Malindo Air)
Where: Thailand
What to do: Get a glimpse into the city's soul by heading to Chiang Mai's oldest public market, Warorot. For an enriching shopping experience, visit the Walking Street markets that comes to life only during the weekends. Pay your tributes to some of Chiang Mai's most revered temples, Wat Chedi Luang, Wat Phra Singh and Wat Phan Tso. Taste all the layers of Thai cuisine in a single bowl of gap kow at Talat Thanin.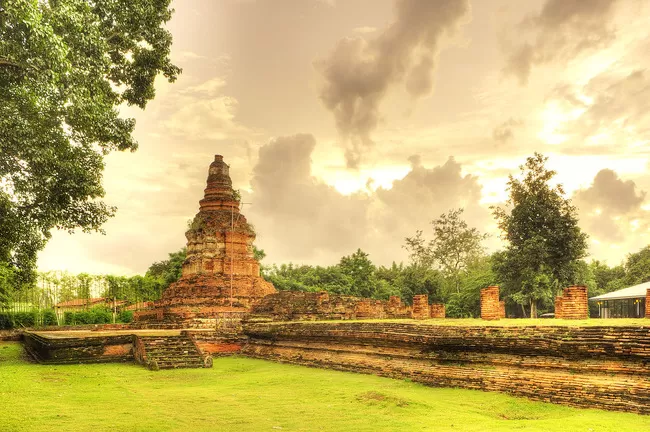 Best way to get around: Most travellers opt for renting a scooter or motorbike in Chiang Mai, which can be rented for as low as Rs 290 for a day. You can also get around in shared taxis called rót daang, as they are pretty affordable as well.
Approx. expenditure: Rs 3,000 to 7,000 + Rs 28,800 (via Kuala Lumpur with Malindo Air)
Where: Spain
What to do: The golden triangle of the big three galleries, Museo del Prado, Museo Thyssen-Bornemisza and Centro de Arte Reina Sofía, should be on top of your list. If you still have some appetite left for art, head to the Museo Lázaro Galdiano, to see what the locals of Madrid lust after. Plan your trip to reach on a Sunday when the El Rastro is open, this market is known for great bargains on souvenirs and hidden gems. Don't leave Madrid without dining at the oldest restaurant in the world (as recognized by Guinness), Restaurante Sobrino de Botín.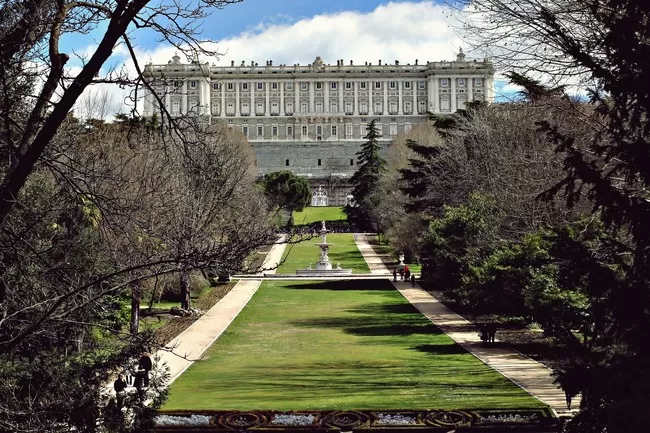 Best way to get around: Make the best of Madrid's flawless public transport network. Get a metro card and travel on Europe's second largest underground metro. The modern metro has stops pretty much all over Madrid; check out this map for exact locations.
Approx. expenditure: Rs 5,300 to 7,400 + Rs 36,828 (via Jeddah with Saudia Airways)
Where: United Arab Emirates
What to do: The Sheikh Zayed Grand Mosque is one of those few places that is worth every bit of hype. This world's most expensive mosque should top your list of things to do in Abu Dhabi, as its grandeur will trump everything else. Head to Al Bateen Shipyar, the restored dock, which is one of the oldest inhabited parts of the modern city and gives an insight into the history of the emirate. Abu Dhabi boasts of quite a few art galleries, such as the Gallery One in the Emirates Palace and the Ghaf Art Gallery. If you want to head out of the city, then go dune bashing at the Rub' al Khali.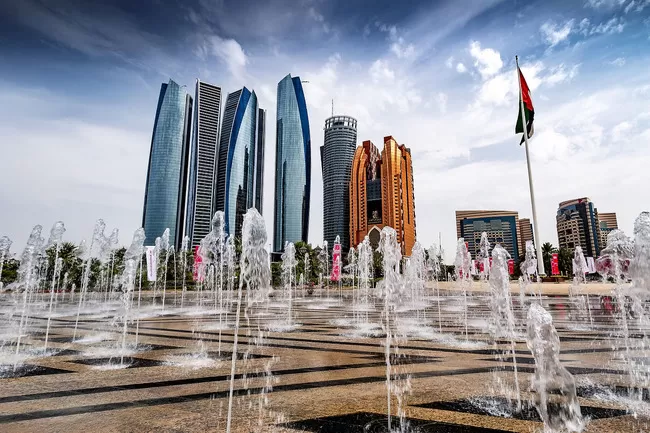 Best way to get around: Local taxis in Abu Dhabi (Rs 28 per km) are conveniently priced and can either be hailed or flagged down via the call centre. Uber is also a great alternative for new visitors and costs approximately the same as local taxis.
Approx. expenditure: Rs 5,500 to 7,000 + Rs 17,100 (with Etihad Airways)
Where: South Africa
What to do: A visit to Cape Town must include a hike to the top of the iconic Table Mountain. Discover the history of Cape Town by visiting Robben Island where Nelson Mandela was locked up during the days of Apartheid in the country. The Kirstenbosch Botanical Gardens are a massive expanse of 52,800 sq km, offering some of the most beautiful collections of flora and fauna. Don't forget to get a pint of crafted beer at Woodstock, which is now home to Cape Town's best micro-breweries.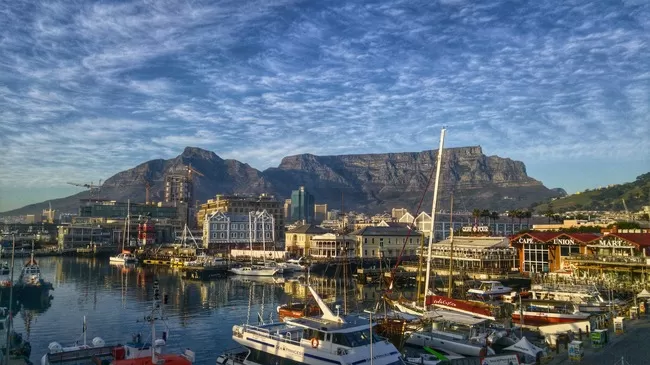 Best way to get around: The network of MyCiTi commuter buses runs across all attractions and important stops of Cape Town from 5 am to 10 pm. Get a MyConnect card (the fare ranges from anywhere between Rs 150 to Rs 2,000) and roam in the city in the most affordable way.
Approx. expenditure: Rs 4,000 to 11,000 + Rs 60,100 (with Ethiopian Airlines)
Where: New Zealand
What to do: Head to Gibbston Valley, the oldest commercial winery and taste the most delicious pinot noir with an array of selective cheeses. A visit to the Underwater Observatory will blow your mind! Six windows showcase life under Lake Wakatipu and let you interact with aquatic life by a coin-operated food-release box. The Fergbaker is a sister to the popular Ferburger joint, and offers a delicious selection of meat pies, danish pastries and banoffee tarts. If you want a quieter alternative to Queenstown, head to the sleepy town of Glenorchy and take a horseback tour of the landscape.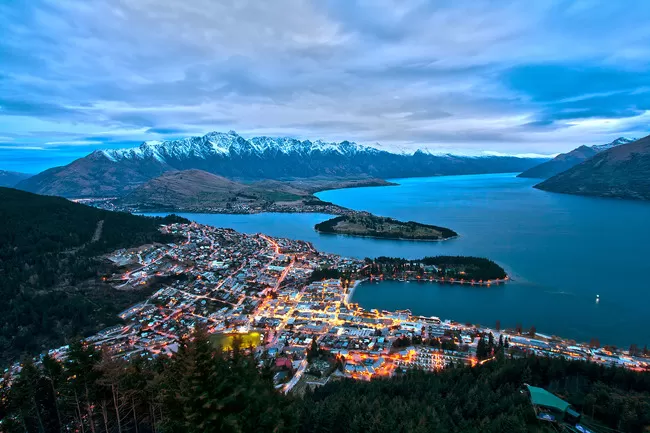 Best way to get around: The connectivity of Connectabus in Queenstown is quite efficient and goes as far as Fernhill and Arrowtown. A day pass costs Rs 1,611 and lets you go anywhere in the city.
Approx. cost for two: Rs 8,000 to 15,000 + Rs 1,06,000 (via Auckland with Cathay Pacific)
Where: Taiwan
What to do: The Tonghua Night Market is where the locals head for their late night cravings and shopping on a shoestring budget. The market is known for its authentic Taiwanese servings of steaks, sushi, rice-wine and biscuits. If you are passionate about tea, then the Water Moon Tea House will give you an insight into the world of tea appreciation, the art of drinking tea and how to perfectly brew tea leaves. The Bao'an Temple stands as an embodiment of the best of traditional decoration and folk art of Taiwan.
Best way to get around: You can find yellow cabs running all over Taipei throughout the day; the cab fares are slightly on the higher side (Rs 775 for 15 km). But you can always opt for local city buses which are clean, tidy and on-time.
Approx. cost for two: Rs 3,500 to 6,000 + Rs 64,700 (via Shanghai with Shanghai Airlines)
Where: Cambodia
What to do: The Otres Beach is a gem tucked in between Ocheuteal Beach and Phnom Som Nak Sdach that will make you ditch mainstream southern Thailand. Another Sihanoukville treasure is the 1.5 km Sokha Beach, which can be accessed by the public from the eastern side. Definitely head to the Otres Market for late night munchies and live music performances that will ensure you have the time of your life. For a taste of Cambodian seafood head over to Mick and Craig's at Noh Kor Phnom where you can pick from any of the 200 options on the menu!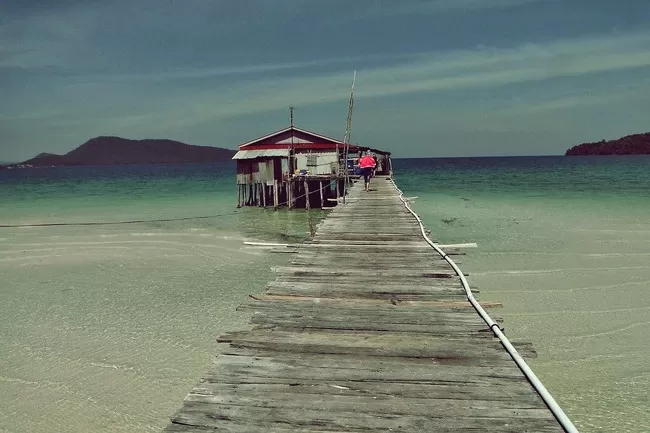 Best way to get around: Resist the temptation to rent a motorbike in Sihanoukville. For the past few years and after some unofficial bans on foreigners renting motorbikes, it is highly suggested to use local transportation instead. Motorbike taxis, motodop and tuk-tuks are available in abundance and are also rather cheap (rates starting at Rs 68 for both).
Approx. cost for two: Rs 5,000 to 8,000 + Rs 81,000 (via Bangkok with Vietnam Airlines)
Have you visited any of these beautiful destinations? Share your favourite list of international destinations to visit in March and be a part of the largest community of travellers in the world.
Frequent searches leading to this page:-
Thailand tour package 3 days 2 nights, Thailand tour package from Chennai, Thailand tour package from Delhi, Bali honeymoon package, Bali tour package for couple, New Zealand Local Tour, Top south Africa tour packages with price, visit cambodia in march