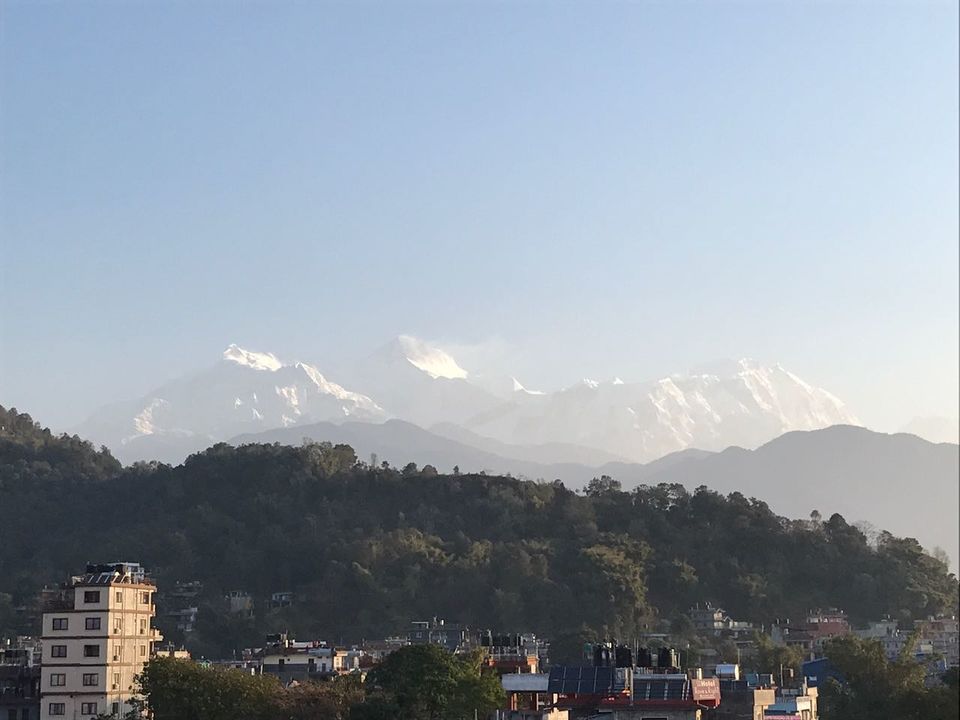 I had a lot of queries before travelling to Pokhara/Kathmandu and not much information is avialble on online platforms. I am documenting my personal experience here to help fellow travelers.
We were group of 4 adults (including my 50 plus mother) and 1 kid (age 3.8 years). We belong to Gorakhpur and clubbed this trip with the Holi holidays. Hired Innova with an experienced driver from a known travel agency (perks of having local contact :).
4 Mar 2018
Started around 7: 45 am from Gorakhpur. Crossed Sonauli border at 10 am. Took around 30 minutes to get the Bhansar (local word for paper work related to car). Our driver got everything done here while we sipped our tea. Road condition from Gorakhpur to Sonauli is pretty good and its advisable to start early to avoid traffic.
Road condition from Border to Butwal side is bad (around 20 km stretch). After Butwal roads are fine. Mountains are visible once you approach Butwal.
We traveled for around three three hours non stop and reached Kaligandaki river. This is a scenic spot, got down the bridge and relaxed. There is a little eating place next to the bride, we stopped there and had lunch. This place had clean wash room as well. Spent around one hour here.
Started around 3 from here and drove without stop, reached Pokhara around 6 pm.
We relaxed afterwards and ventured out only for dinner.
5 Mar 18
Day was dedicated to local sight seeing
Vindhyavasini temple - No fee
Seti river - entry fee 50 NR/person (Nothing much to see here)
Gurkha Museum - entry fee 100 NR/person
Bat cave - entry fee 80 NR/person.
Gupteshwar Mahadev caves - entry fee 80 NR/person
Devi Falls - entry fee 30 NR/person
Fewa lake – paid 500 NR for the boat ride and 50 NR for life jacket.fewa
We had hotel (Romantica) booked by our agent at the Lake site. Rooms allocated to us were beautiful with all amenities. Morning view from the balcony is magnificent. Had dinner on day 2 here, food is pathetic.
Silver spoonz is the best place for Indian food. Had one lunch and one dinner here. There are lot of restaurants on the lake road offering different cuisines.
To be continued in second part...