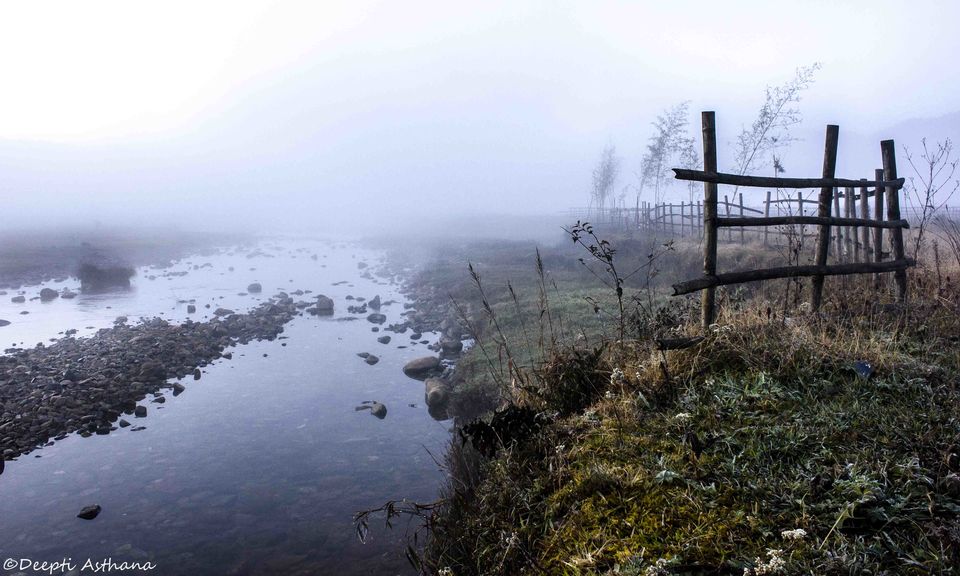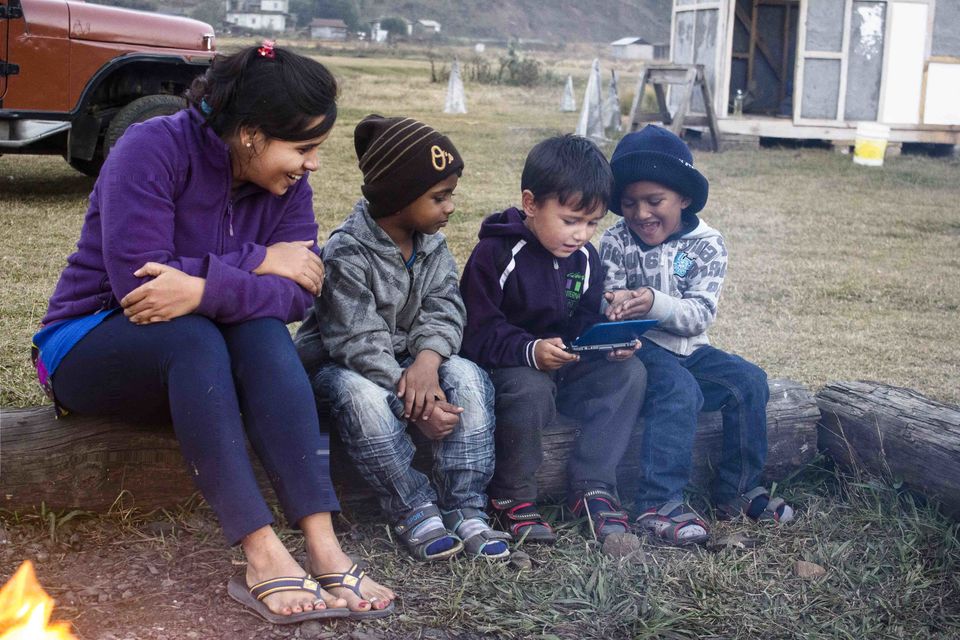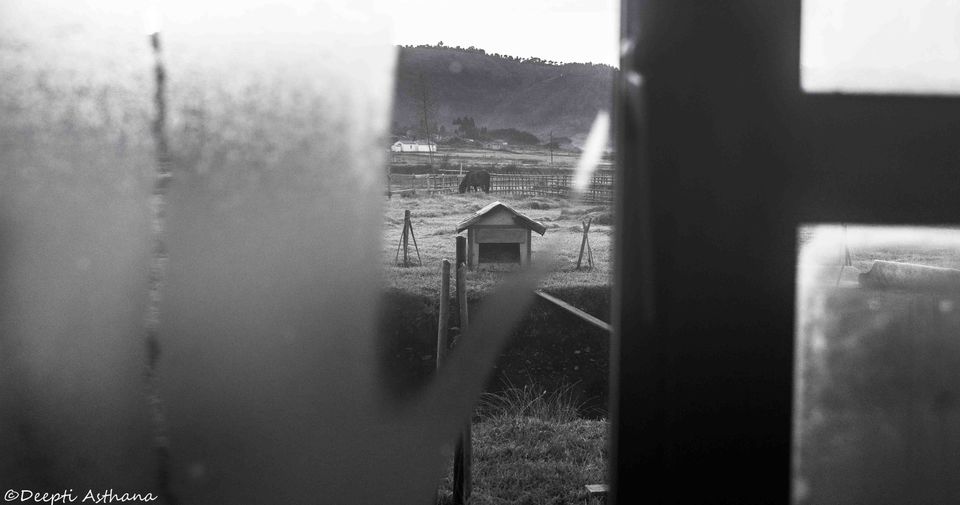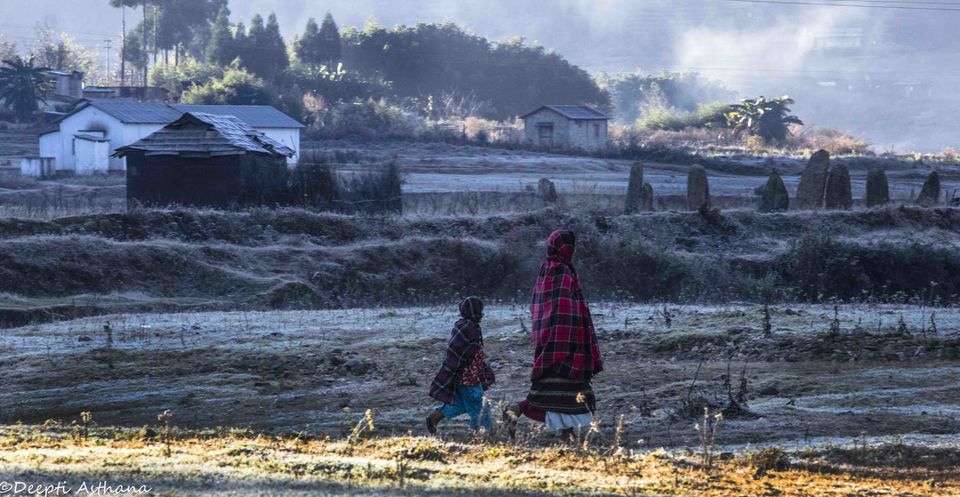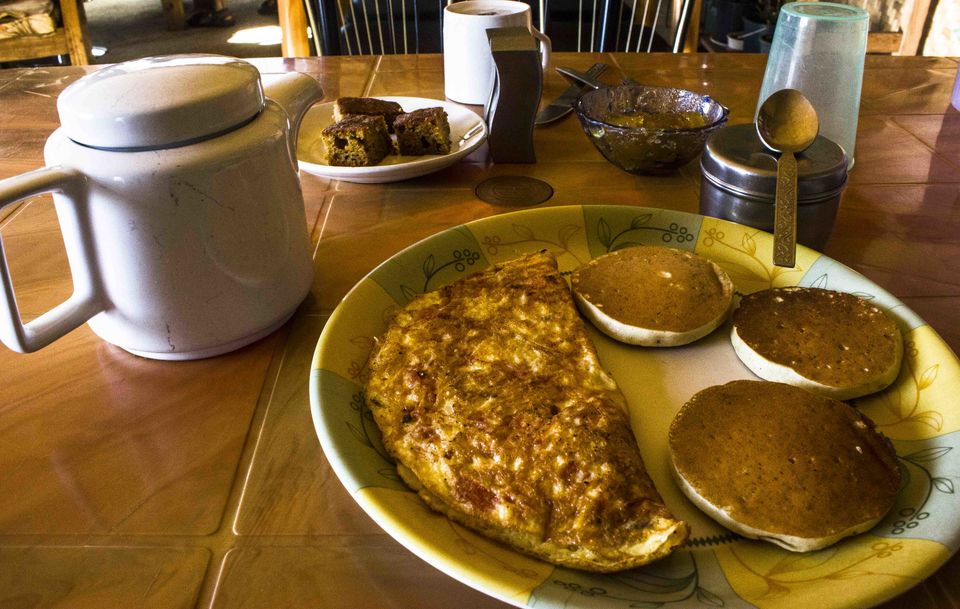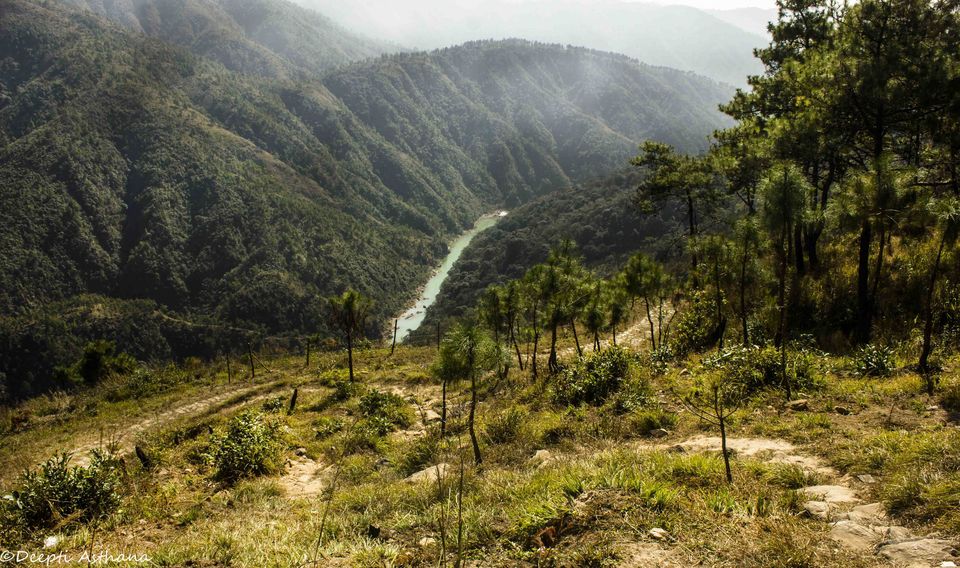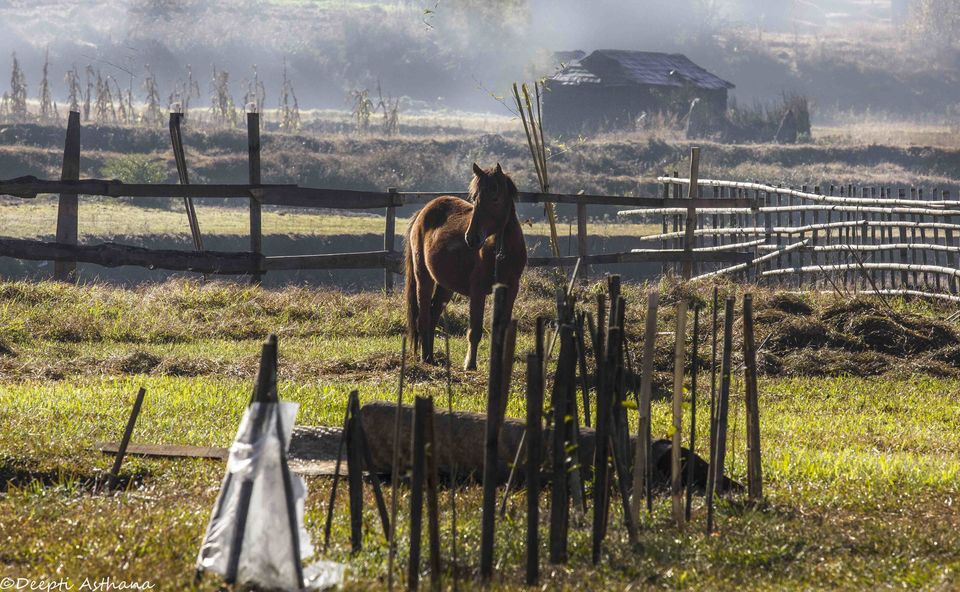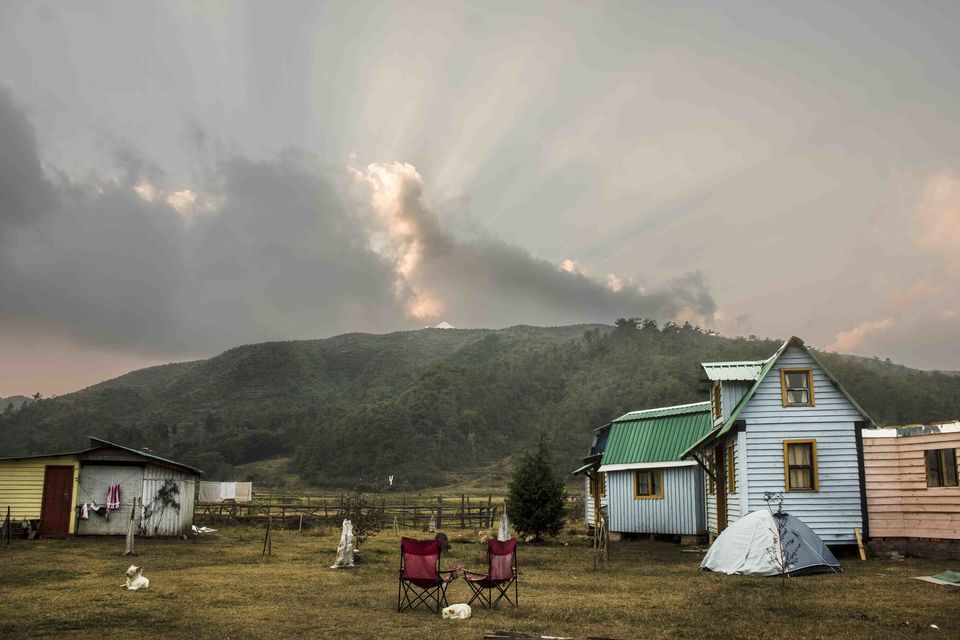 A trip to Northeast has always been a dream for me and as they say when you wish something from your heart, it soon gets granted. Winning the First Tripoto Travel blogging contest, I won return tickets to Guwahati and 7 days' stay in Shillong. I decided to spend my time away from the hustle-bustle of the city life of Shillong and explore the remote villages of Meghlaya. Getting down at the Guwahati airport is not a feeling you would appreciate specially if your boarded your flight from Mumbai International airport. Well, that was just the start and the road from Guwahati to Shillong was full of dust and pot-holes. Many trucks loaded with lime stones crossed my way and I could see the effects of lime-stone mining then and there on the environment. The driver tried to explain me things which I could hardly understand, given his Bengali-khasi accent and majorly due to his non-stop smoking and mouth full of paan. All I could understand was that the same highway divides Meghalaya and Assam, so at one side of road shops had the address of Meghalaya while at the other side it was Assam. Feeling a bit hungry I asked the driver to stop somewhere in between so that I may try some authentic cuisines and guess what I got to eat? Aloo Parantha! What better could he have thought for a girl from North. And there started the epic journey to Northeast not the way I expected.
I crossed Shillong city after being stuck for a while in traffic and that was the hint that I made the right decision. After 10-15 kms ride towards Cherrapunji we took a turn to go down in the valley of Khasi Hills near 'Mawphlang forest' also known as 'Sacred Forest'. It was about to get dark and I was hoping to reach the place on time to get the glimpse of sunset in the beautiful valley. From far, I could see the green cabins and wind-mills of Maple Pine Farm and it had me on the first look. Going a little further down the valley, we hit the open flat area and the car stopped in front of a narrow water stream and the driver gave up saying " no can't go further". I feel relieved as I left the car and driver to let him smoke freely and carried my backpack to jump over on the stones to reach the little gate of paradise. I was greeted by James, the owner of the property. He showed me the way to my little cabin which was by the way good for 4 people to stay due to extra beds on attics. I just loved the attics and decided to sleep on the first floor climbing a few steps every night.
The sun was already down and I couldn't even have a good look at everything there. My eagerness didn't let me sleep for long and I woke up early to explore the farm. The grass was white, covered under frost and the place was all misty. But nothing could cease the photographer inside me and I wore my shoes to get some misty winter shots. As the sun rose behind the mountains the mist washed away and the valley was surrounded by hills turned into an orangish hue. The whole setting was picture perfect, the valley, the hills, water stream, cabins and a lovely horse. Human presence was very sparse and there weren't many guests too in the farm, it was such a peaceful place to start the long journey of Northeast. At times the villagers could be seen crossing the river stream to go to nearby paddy fields and they made lovely subjects for photography. There were also a few monoliths in the area which went un-noticed at first, but as I zoomed in my lens I got curious about the presence of these Mega-stones. And there I started my collections of Monolith photographs.
Soon after the morning session of photography I went straight to the dining hall, looking for breakfast. I had delicious pan-cakes cooked by the host family along with farm-grown pumpkin cakes. It was now difficult to say if I was in a remote village of Khasi hills or having a brunch in an upscale café. We shared some more stories while having breakfast and got to know more about my Canadian-Khasi hosts. James a Canadian boy, was born in the family home in what has often been described as "the Scotland of the East" Meghalaya. Destined to be a barefoot wanderer, searcher and explorer James spent his childhood learning the hills, rivers and waterfalls of this beautiful region. He is an avid traveler and published a book as well about the Northeast and his knowledge about the area is so deep and priceless. In fact he fixed a perfect driver and guide for my trip further in the villages of Meghalaya. They had three kids who are so adorable and I loved being there as a part of the family. Soon I left for hitch-hiking in the sacred forest, which deserves a separate post.
The Maple Pine Farm as a project was made with creativity and utter honesty; and I couldn't stop appreciating the concepts to incorporate sustainable tourism. The place runs on solar and wind energy using no external source of electricity and a great amount of efforts in conservation can be seen in every little thing. The place is so neatly designed that you wouldn't find a single thing out of the place; from the green cabins to the ducks at backyard, from the friendly service to 'list of rules' -clarifying about the difference of a 'typical hotel' and a 'family stay'.
I spent two days at Maple pine exploring the nearby paddy fields, a look at David-scott trail, dam, sacred forest etc., but I was happier being in the farm as the place was just perfect for my immediate needs. I was served excellent barbeque and Khasi meals. Although I was getting excited about my journey further, I was hoping I could stay there for a few more days. Well, I promised to come back whenever my feet itched for Northeast. This was indeed something new and different experience as against "Bed n Breakfast" or boring "city hotels"; it was definitely about the nature and being in the nature. The small cabin was available at that time for 1100 including breakfast which was nothing compared to the experiences that it offered. It was spacious enough to accommodate 4 people and the big cabin can accommodate two families. So reach out to James or to me if you need more help.
Here is the website; apart from this he offers loads of personalized tours and services. And I totally trust that he would be the best guide you can ever be with for your North East adventures.
http://www.culturalpursuits.com/general/maple-pine-farms
You may find more related articles and pictures on datravelography.com
Frequent Searches Leading To This Page:-
North East Tour Packages, Shillong Trip Planner, Meghalaya Tour Packages, guwahati city tour itinerary, Assam Sightseeing tours