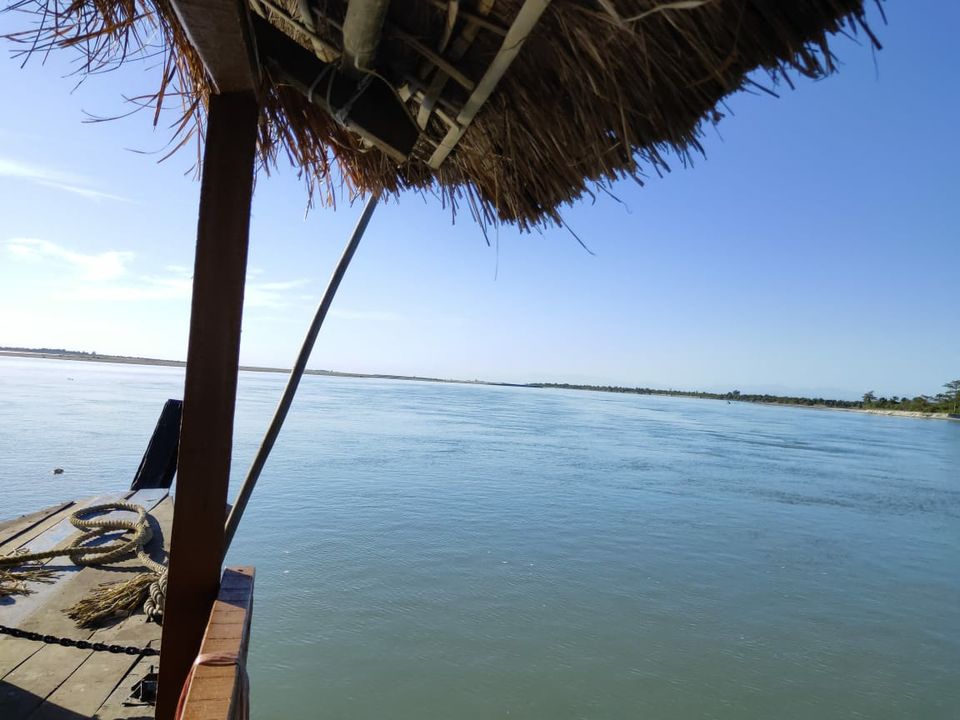 The idea of a trip to Assam makes one think of endless rows of tea gardens, beautiful villages and a simple laid back life. However, there is a small village named Tinsukia that can add another experience to your bucket list - A houseboat stay with access to private islands in the Bhramputra river.
Don't let the term 'river' fool you. The Bhramputra river is one mighty beast. For your experience, on Day 1 you can arrive at the Dibrugarh airport and take a cab to Tinsukia. The cab will cost you approx 1500.
The cab ride is a minimum one hour ride so plan to reach the village by 3 pm, else it will get dark. A disclaimer to anyone travelling to North East for the first time that the sun sets by 4 pm. Upon arrival, just check in and head up to the deck for a beautiful sunset.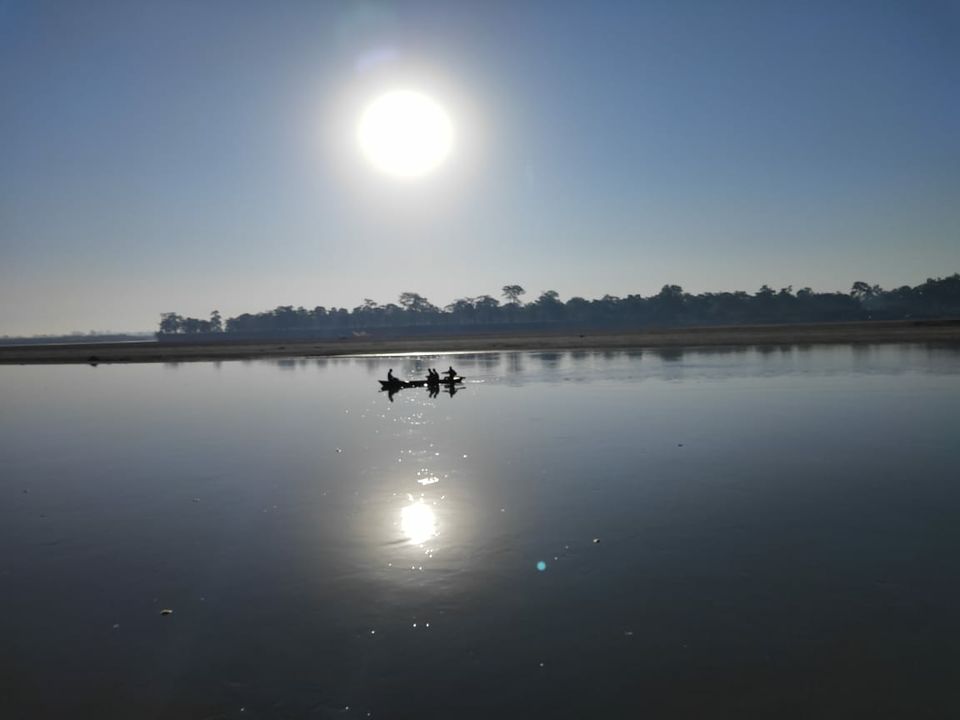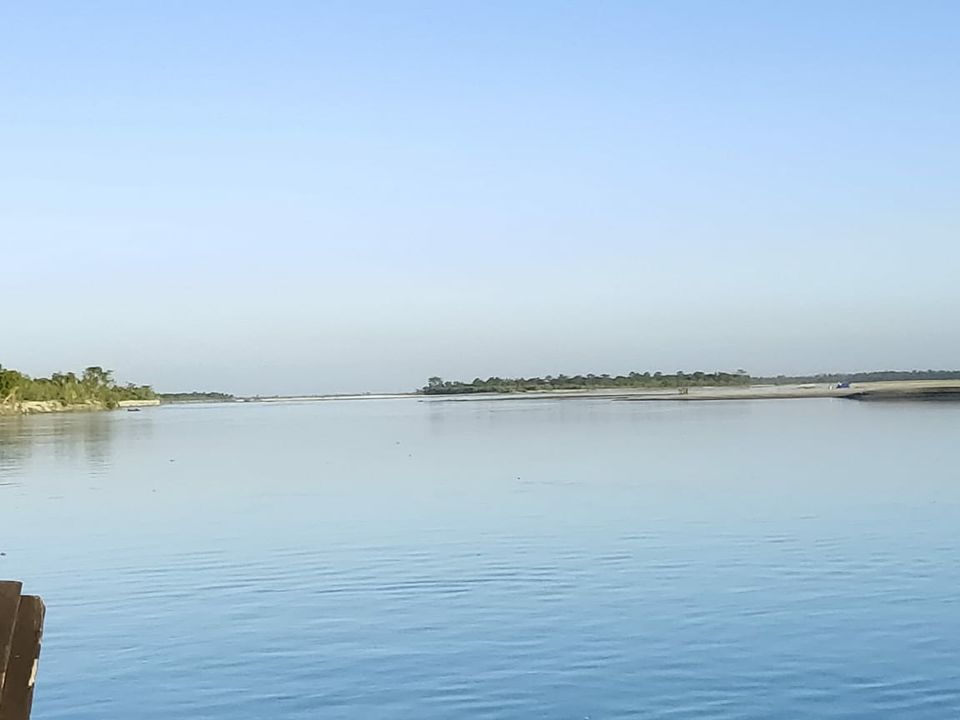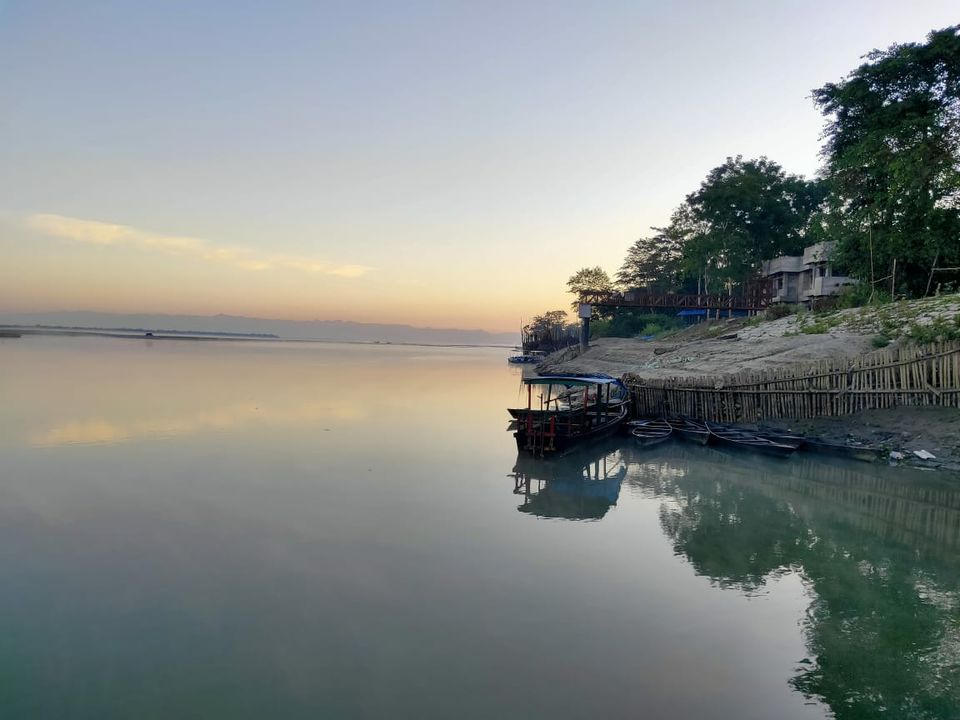 The next morning you can wake up fresh and head straight for a bird watching session. This session will also allow you a lazy stroll on any of the islands on the river. The host is warm and loving, so you can bombard them with all your questions on local people, area, tea, etc.
Post your bird watching session, breakfast will be served. Thereafter you will be taken to the local tribal villages. It's was in the village that we learnt that a typical Assamese home will always have a pond and a chicken coop. After spending the afternoon playing with the animals, meeting the locals and learning about their history, you can straight head for the houseboat.
The show stopper event is held in the evening where everyone is taken to an island in the evening and there is bonfire with snacks and dinner.
You can extend the trip to Dibrugarh town where there is scope for shopping and more tea. While north east is heaven for non-vegetarian, a vegetarian traveller is strongly advised to carry ghee and achaar because rice is there in every meal.