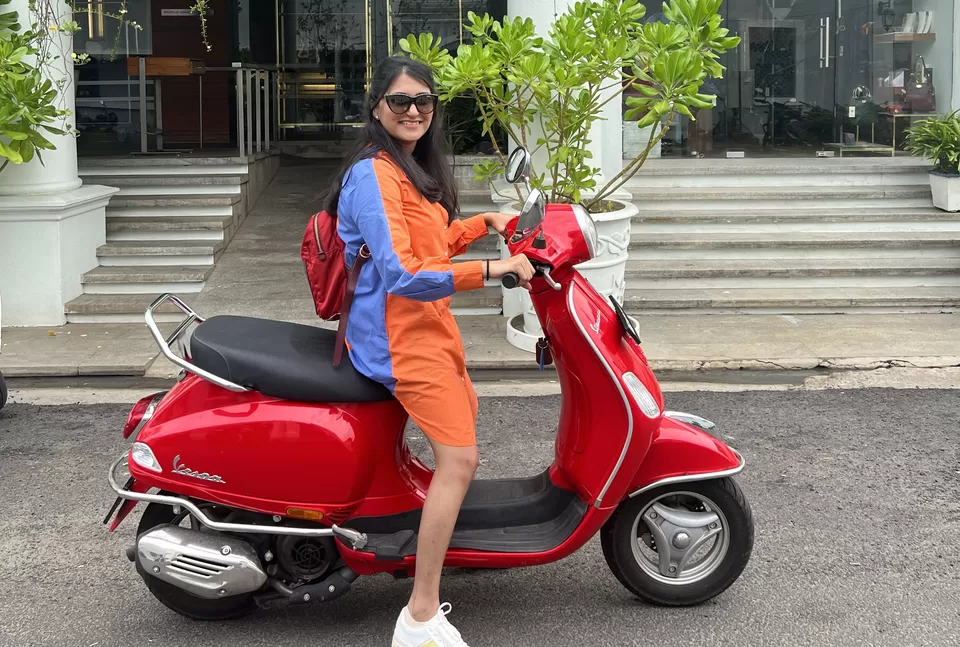 Here is everything you need to know about Auroville Beach
Auroville is an experimental township, situated in Tamil Nadu right next to Pondicherry. It is located in the southern state of Tamil Nadu, about 20 minutes from Puducherry and 3-4 hours from Chennai by car. It serves as an experimental township founded by Mirra Alfassa (also known as "The Mother").
It was her vision combined with Sri Aurobindo to create a city where "men and women of all countries are able to live in peace and progressive harmony, above all creeds, all politics and all nationalities."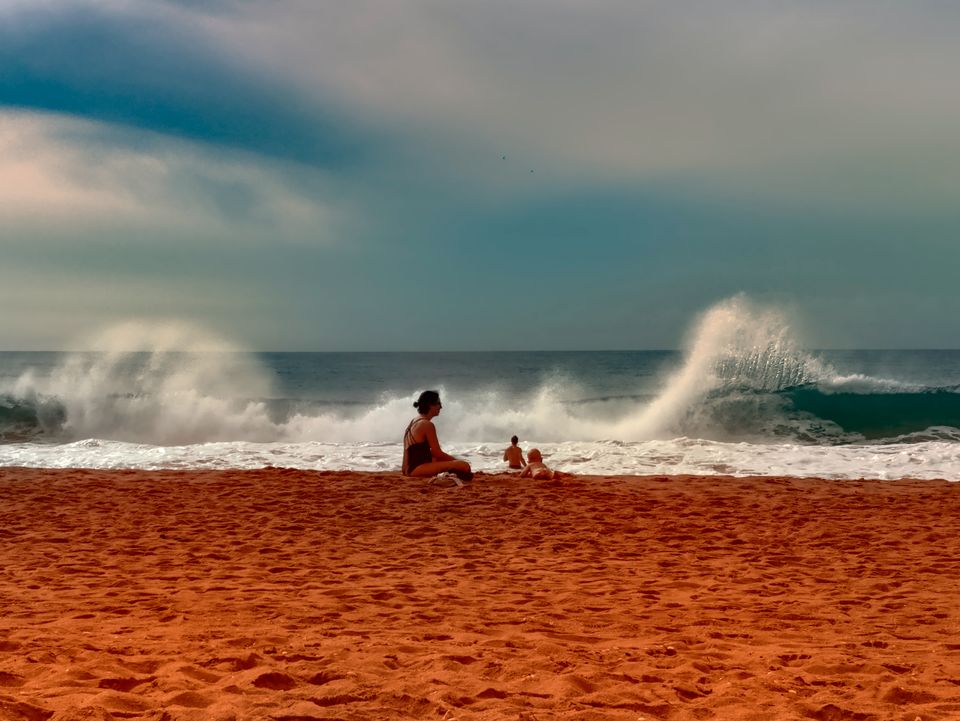 The town is as silent and calm as it could get. The place to discover and hear yourself out, Auroville will leave you overwhelmed with its hospitality and charm; when they talk about 'loosing oneself in a new place to absorb its essence', I can only think of Auroville and the ease with which it makes everyone a part of itself.
As for the beaches, there are only two major beaches which can be visited. The Bodhi beach and the Auro beach, located right outside the village offer completely different scenes when visited during the day and in the evenings.
Located on the ECR(East Coast Road), the Auro beach tis a quaint little beach spot. However, you won't find any small eateries or much crowd on this beach, but it still completely satisfies the delight of visiting a wonderful beach for a city dweller.
How to reach Auroville beach from Pondicherry?
Pondicherry is only fifteen minutes drive from Auroville and a good amount of days can be spent touring around here as well. Auroville is 12Kms away from Pondicherry. It is a place where you will find people from around the world.
This is an experimental township devoted towards human unity. There are different belts of land in the city dedicated towards green industries, residential area, cultural zone etc.
Everything you need to know about the Auroville beach
The crystal clear waters and clean sands of the Auroville Beach makes it the most loved for shoreline goers. The view is a mesmerizing for the eyes, and the little waves are perfect for fledgling and experienced surfers alike. Additionally, the water is shallow, which makes it as a perfect spot for families, as children can skip in the waters without fearing the water.
A day in Auroville: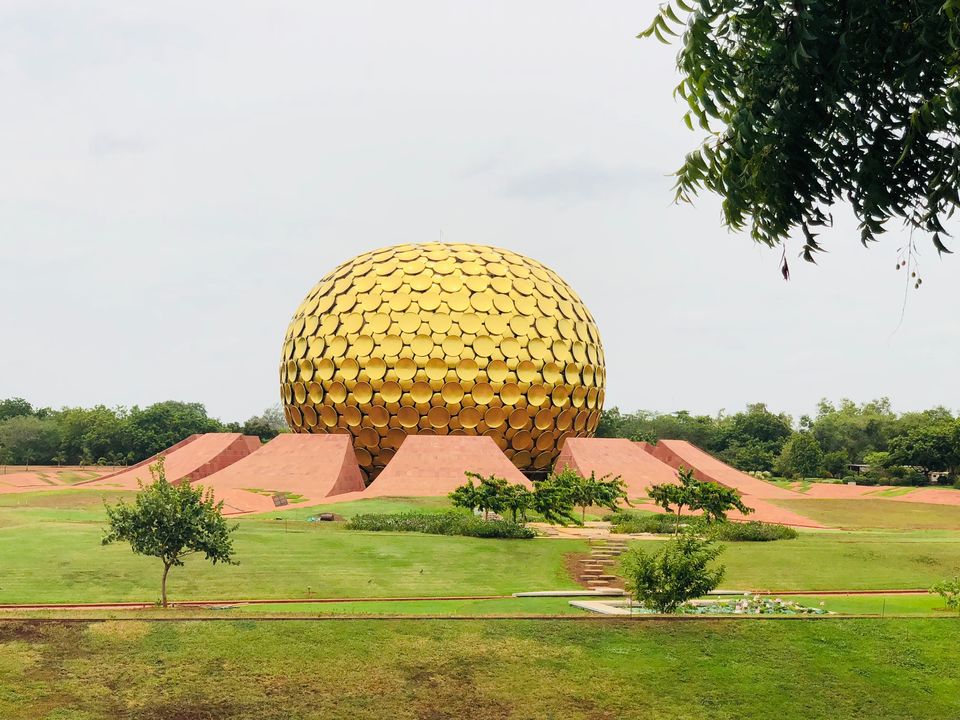 The best thing about your day here is the open and easy choice it provides you with to do what you wish to and spend the day as you like to. Here, you'll have all the time to yourself and I can bet one will always leave Auroville peaceful & content, wishing to come back and lose oneself here again in the deepest auras of calmness.
It is one of the best place to meet different kinds of people, boasting a population belonging to more than 70 nationalities.
Places to eat in and around Auroville
1. Tanto Pizzeria
Where: Main Road, Auroville 605101 India
Best known for: Italian, Pizza and vegetarian friendly, and plenty vegan options available.
2. Auroville Bakery
Where: Douceur, Kuilapalayam Main Rd, Auroville, Auroville 605110 India
Best known for: French pastries, coffee, bakery products, freshly baked breads and homemade cakes.
3. Bread and Chocolate
Where: Kuilapalayam Road, Auroville 605101 India
Best known for: Pancakes, croissants, coffee, vegetarian and vegan friendly, and some gluten free options available.
4. 3 Ways Cafe and Restaurant
Where: Edayanchavadi, Auroville Main Road, Auroville 605101 India
Best known for: Chinese and Asian food, Indian dishes with vegetarian and vegan options available.
Explore Auroville Like Never Before, With Tripoto's Specially Curated Mindful Retreat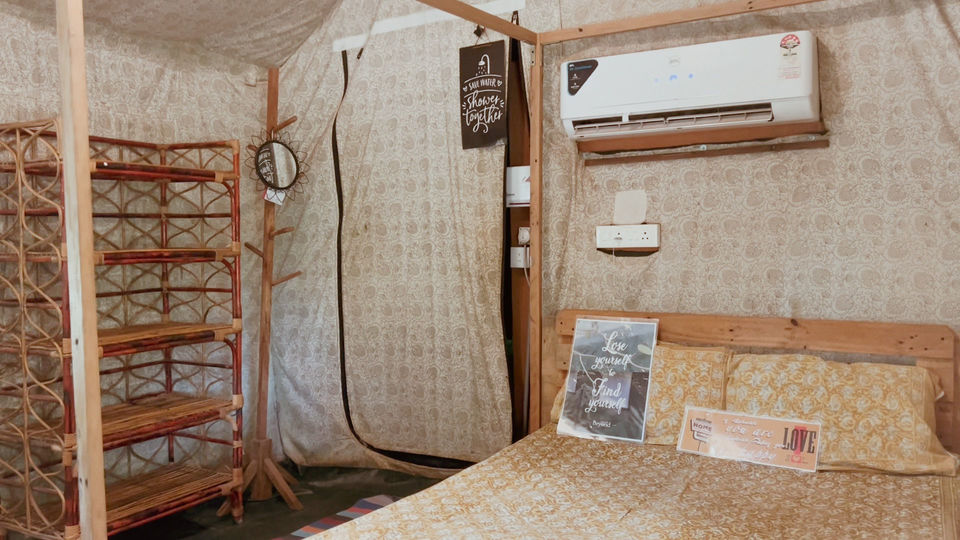 This is your chance to indulge in a new way of living. Embrace the opportunity to live the rustic life amidst nature in cozy tents filled with modern and comfortable amenities, and volunteer for organic farming. Not just that, but you'll also get to cuddle the furry pets and go cycling around, ticking off some popular spots inside Auroville. Tripoto has curated this stunning mindful retreat option in Auroville, so that you can soak in the serenity and unwind amidst nature.
Useful tips to keep in mind before heading to Auroville beach:
- One can easily walk around here but the town sleeps early around 7:30- 8:00 and since there are no street lights in most of the zone areas, getting a moped is highly advisable.
- Mopeds can be easily hired here and the petrol rates are also less.
- Dinner should be taken early if you plan to eat in Auroville.
-Walking around alone after sunset should be strictly avoided as the area gets pitch dark.
- Carry a lot of mosquito and insect repellents along.
In all, it is pretty hard to find such a city in India away from our daily lives which are bombarded with traffic and noises. This place acts as the perfect retreat for someone who is looking for a quick getaway to relax their body, mind and soul.
Have you been to Auroville beach? Planning a trip to Pondicherry anytime soon? Check out this list of best beaches in Pondicherry.
On the other hand, check out this weekend trip to Auroville and get inspired to build your own itinerary. Meanwhile for some Pondicherry inspiration, you can also check this 3-day itinerary from a solo traveler.
If you liked the article share the love and follow me one whereizmyboardingpass. Be a part of the largest online community of travelers on Tripoto's Facebook page!