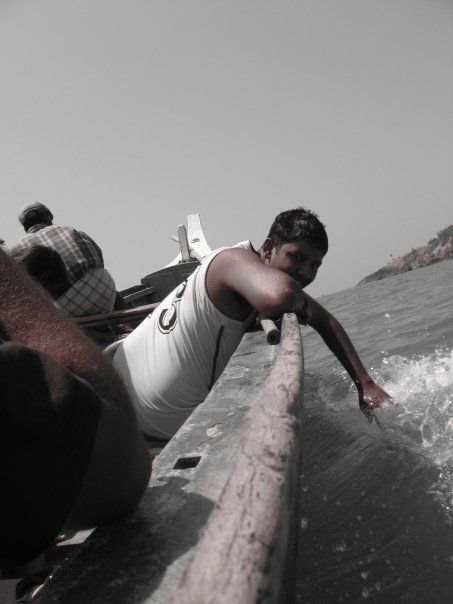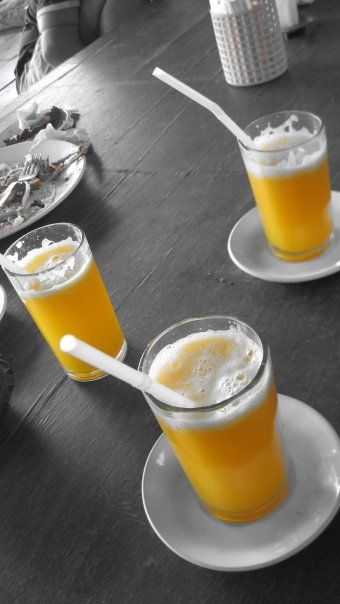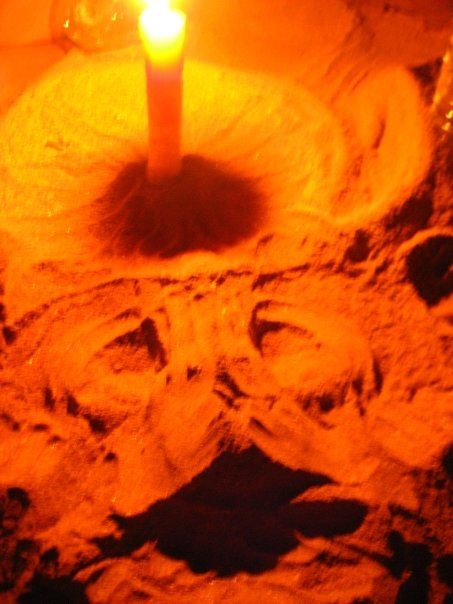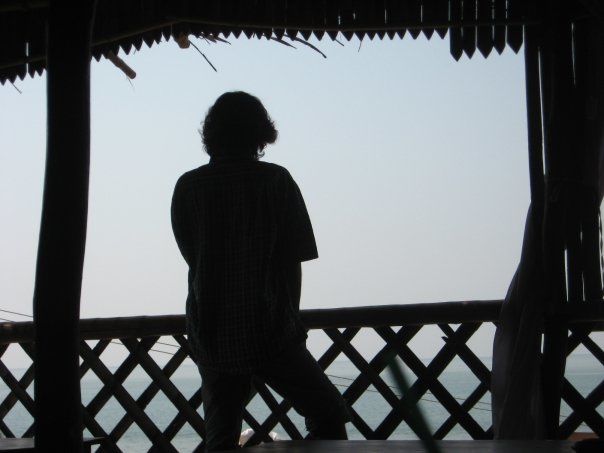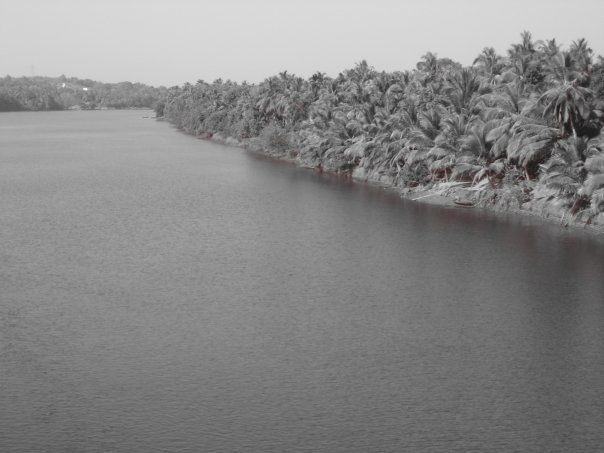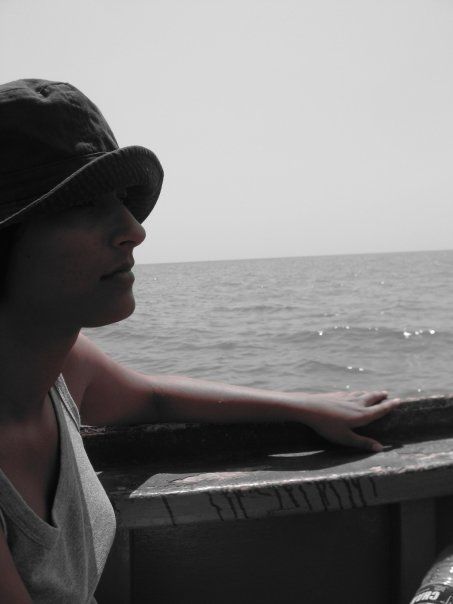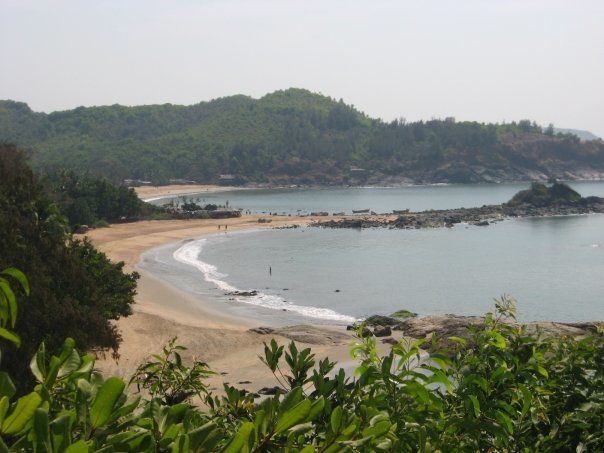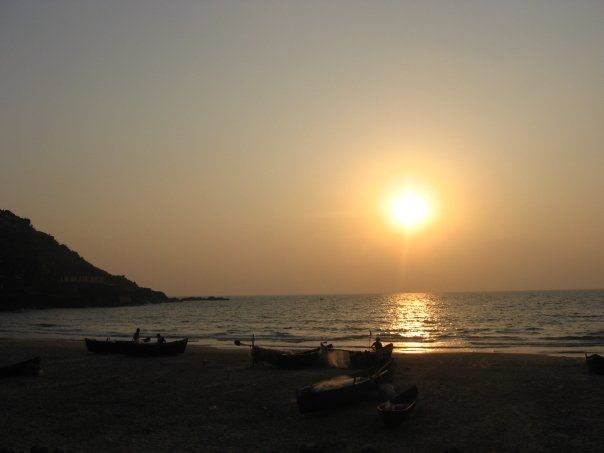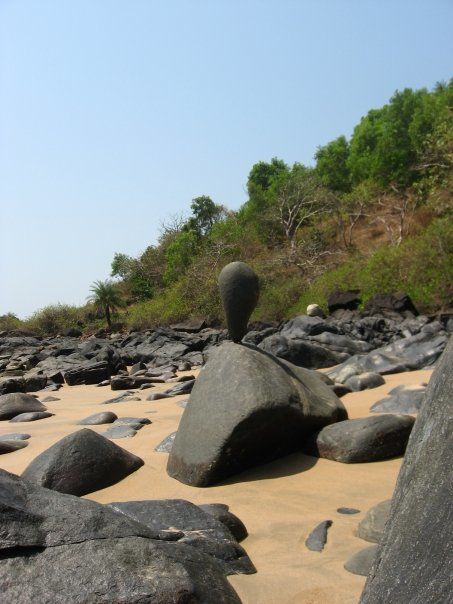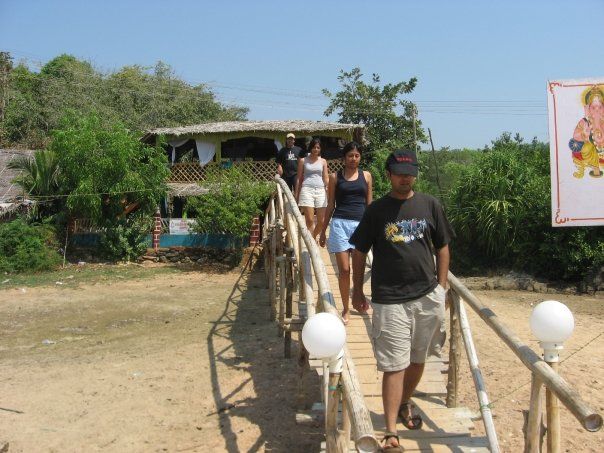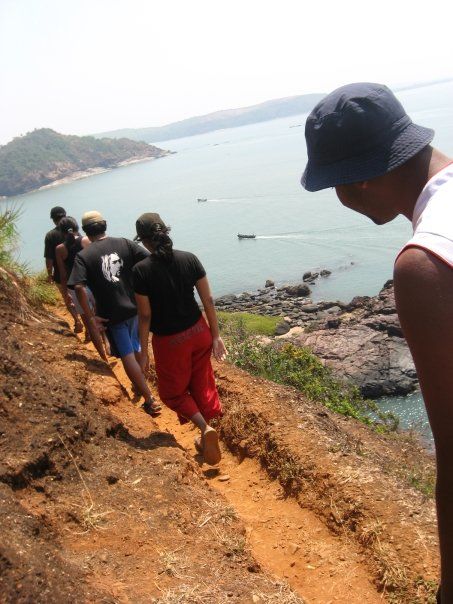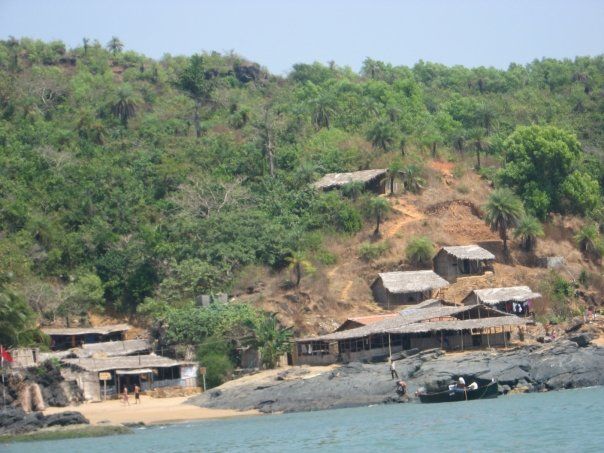 Circa 1498 AD. One wonders if the legendary Vasco-da-Gama had sailed a few hundred kilometers up the Konkan coast and chanced upon this idyllic paradise, would he have ever bothered to sail back all the way to Lisbon. After my 6 trips to Gokarna I seriously doubt that. No offence to Kozhikode, but Gokarna with its multitude of pristine beaches puts most of your beloved seaside getaways to shame. If sharing your piece of sandy beach with an uncle who is only too happy to flash his underwear brand isn't your thing then head to Gokarna. For most of the day you will have to only deal with your own inertia, because suddenly all you can do is fight the urge to soak in the sun and just sloth around on the beach. Mmmmm the thought itself is going to ensure I take forever to finish the piece.
Om, Kudle, Paradise, Half-Moon – your friendly neighborhood beaches and each connected by these delightful trails which skirt around rocky cliffs and some stunning views. Once you're done working up a decent appetite through all the beach-hopping then you can dig into some super sumptuous food at one of the shacks. My personal recommendation – Om Shree Ganesh Cafe and Shack. Tiny rooms with just about adequate furnishing which is adequately compensated for by the heavenly food on offer. Don't miss the fresh orange juice that Raju whips up in his kitchen, which combines delightfully with the paranthas and desi dahi. While I am on the subject of food at Gokarna, if you like seafood then you will never be disappointed by the freshly sourced offerings from the Arabian Sea. Calamaris stuffed with minced prawns and crabs cooked in some exotic sauce – enough to send you into second heaven.
But the piece de resistance is reserved for Hello to the Queen. The story goes a bit like this: A troop of Israeli backpackers very much under the influence of local 'fauna' come stumbling into a shack on Om Beach well past business hours. Those who have ever been under the influence of the green stuff will vouch for the insane hunger that follows and understandably our Israeli backpackers were in need of some food. Turns out the shack was out of most raw materials but for a few knick knacks. The brain works wonders in such circumstances and this is where the backpackers got to work with whatever little was left in the kitchen. Base of glazed bananas topped with crushed glucose biscuits and vanilla ice cream and chocolate sauce on top of that. The most exquisite dessert on the planet and you can NEVER have enough of it. Try it at home, you won't be disappointed.
Gokarna translates to 'cow's ear' and cows are what make each trip here special. In keeping with most of the local population it seems like the bovine population too is under the influence of the local 'fauna'. They seem to be nocturnal for some strange reason and harbour an unusual hatred for fire. Once all the lights are switched off on the beaches of Gokarna and you are admiring the spectacular scene of the night sky embellished with millions of stars (an urban dweller would've rarely seen such clear skies) out come the bovine villains of the bonfires. And they attack the embers with no fear whatsoever, dismantling our source of heat with reckless vandalism. The first time you'd think they are likely to pursue the human habitation but the cows only consider fire as their mortal enemy.
Another must do here is the boat ride between beaches. Our friendly boatman Karpatti guaranteed dolphins on the ride. And by god did he deliver. The beaches are just adjacent to the mouth of a local river. And the meeting point is prime dolphin habitat. We saw these marine cowboys fling themselves around and many times bring their playful routines remarkably close to our boat. To be honest, your office cubicle and laptop will seem extremely unappealing once you have seen the synchronized routines of dolphins.
In short, you can escape from the IT induced corporate drudgery of Bangalore with a simple sleeper bus ride and spend a weekend relaxing doing nothing else but eating and watching dolphins. Those of you who are active and obsessive about fitness there are plenty of trails to embark on. A weekend when we were in college set us back by 3,00o bucks. Last year we paid around 3,500 bucks a head. These figures include accommodation, transport, intoxicants and of course the food. The suffocating populace of Baga and Calangunte are blissfully missing. Stretches of unspoilt beach are all yours. O Vasco if only you'd sailed on a few days more!!!