Opulence at its best,exemplary hospitality and stimulating ambience is what defines my experience at Narendra Bhawan, Bikaner ! This hotel was the residence of the last Maharaja of Bikaner - Narendra Singh ji,and has now been tastefully converted into a boutique hotel. This property is truly an ode to Narendra Singh ji's life. The decor and interiors of this hotel is what keeps its guests intrigued and interested throughout their stay.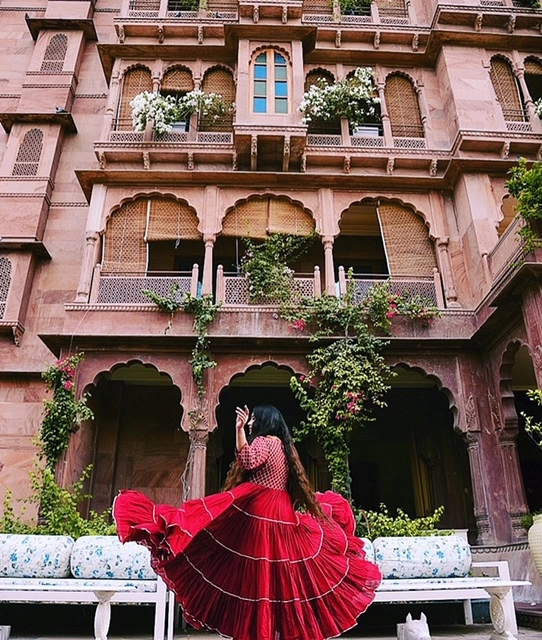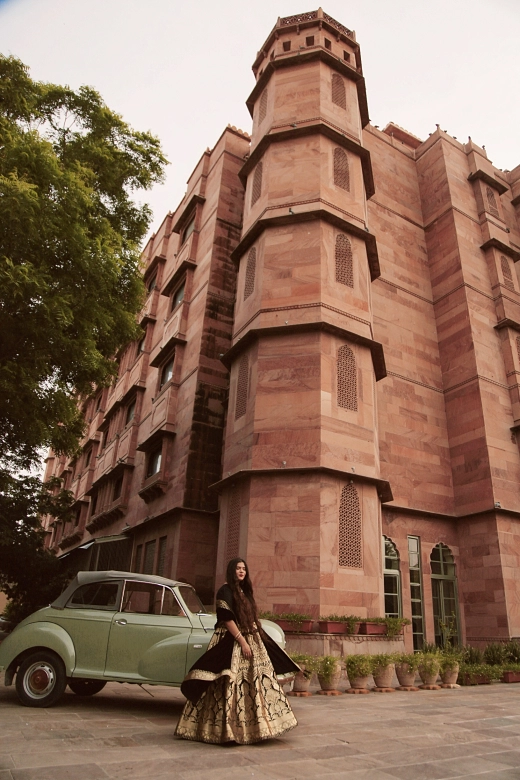 The hotel looks like any other heritage property from the outside with its red sandstone exteriors. But,I encountered a quirky wonderland of colors,textures,memories as I entered the hotel lobby. The hotel lobby features photographs of the royal family,oriental artefacts,curios of Bombay art deco scene,vivid collections of books and an antique bright red baby piano,named Edith. The decor is a lovely medley of different cultures,travels and experiences. One gets greeted with the classic Gin & Tonic upon arrival at the drawing room.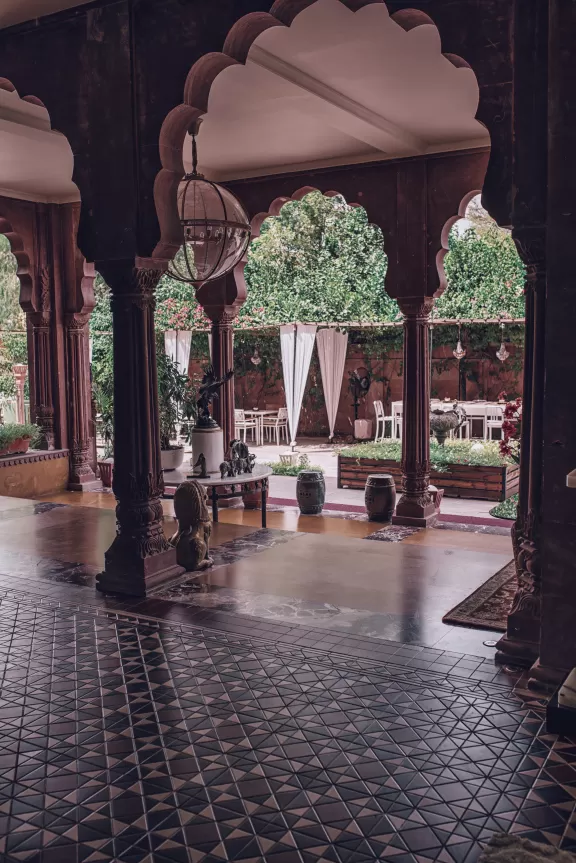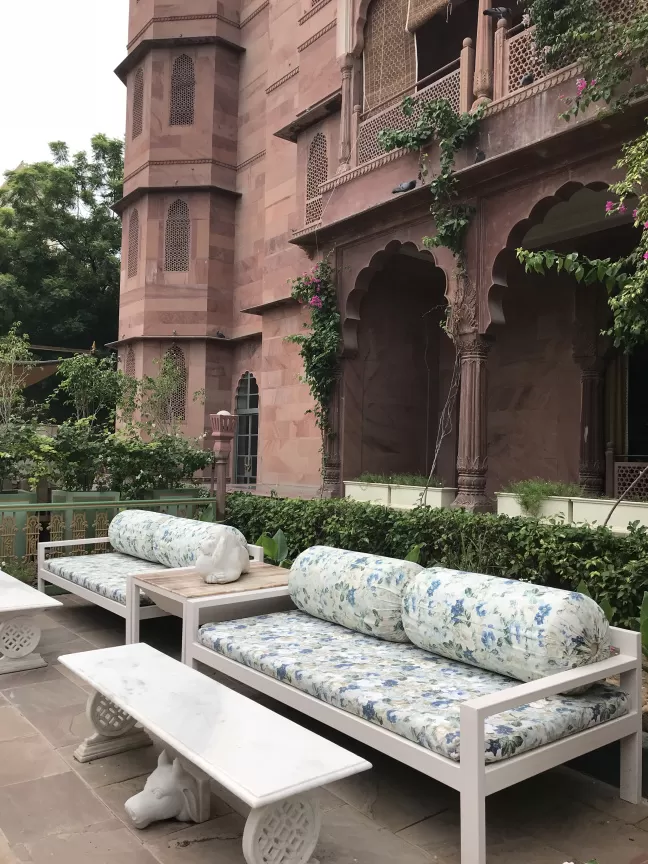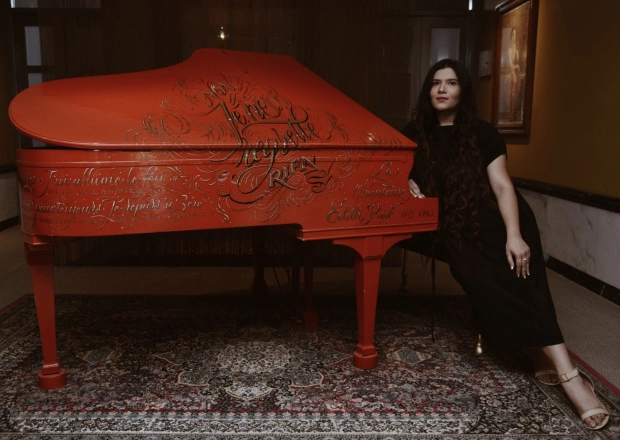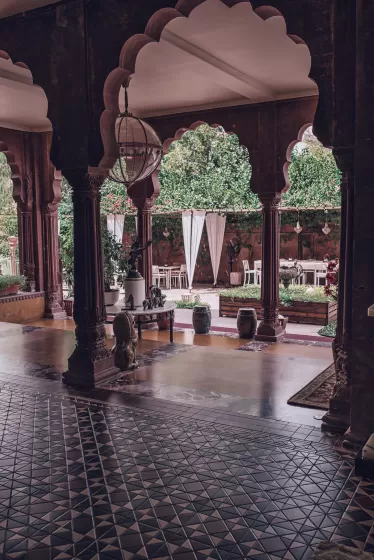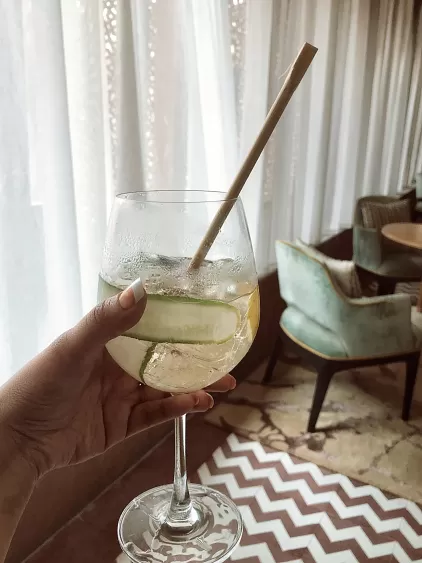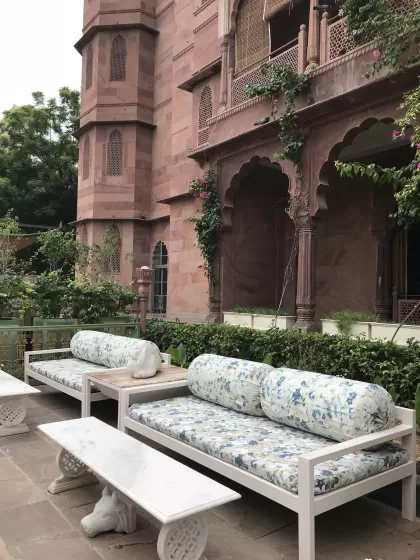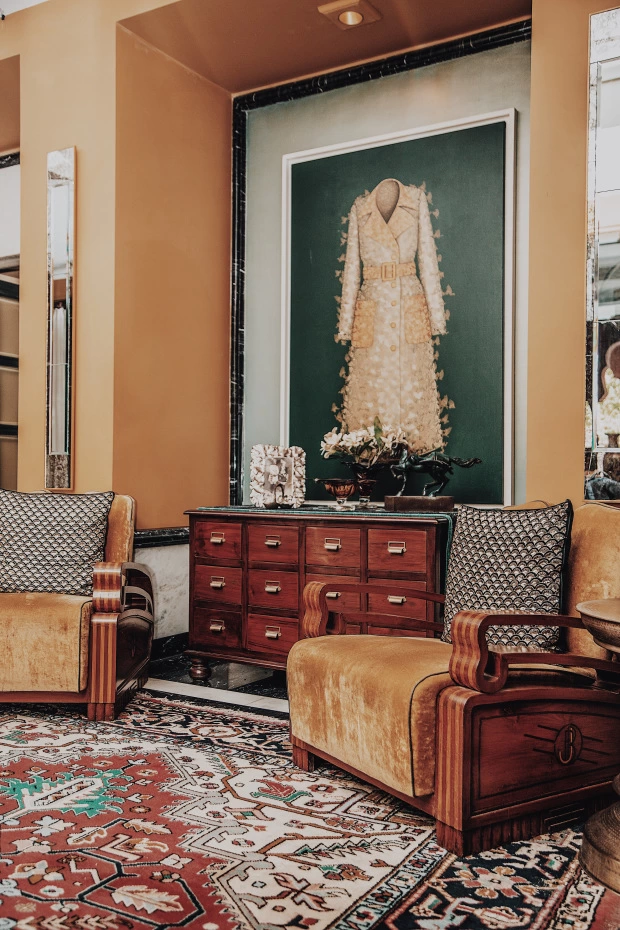 There are multiple social areas to chill,talk and relax.Rich & flambuoyant,the smoking room is decorated with plus furniture and interesting curios.If you fancy going back in time,do browse through their collection of vintage playboy magazines. This place takes us back to the British era,where it was a common practice to decorate the smoking rooms in a masculine style.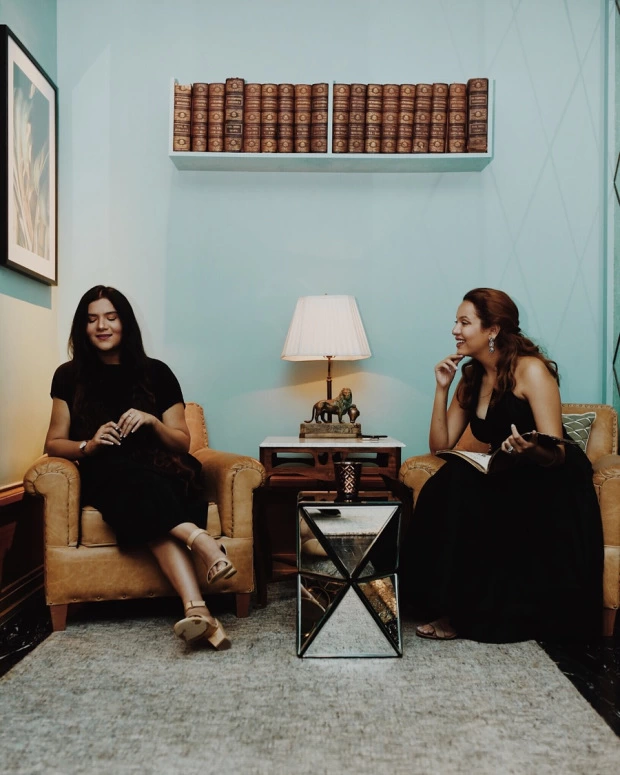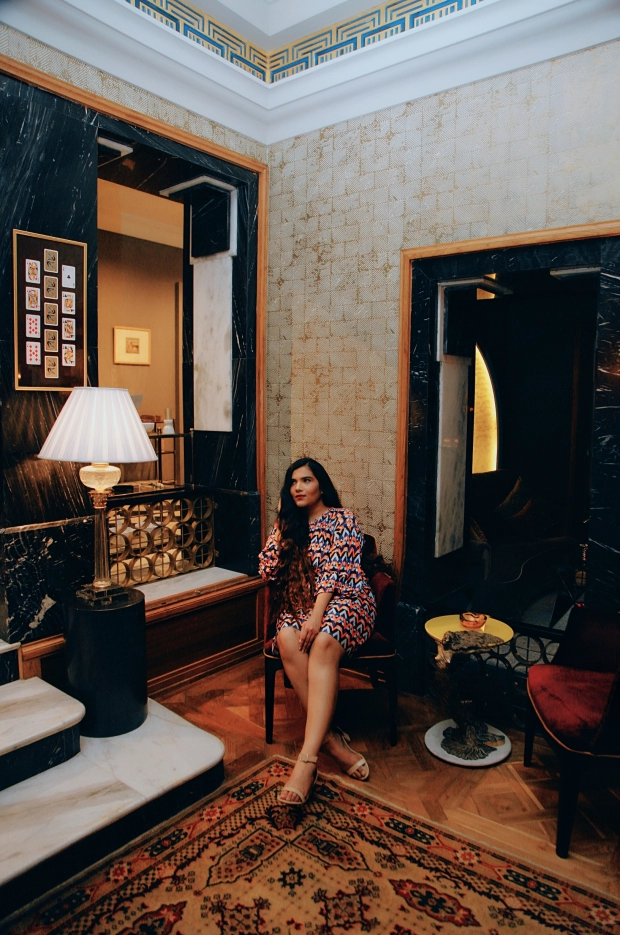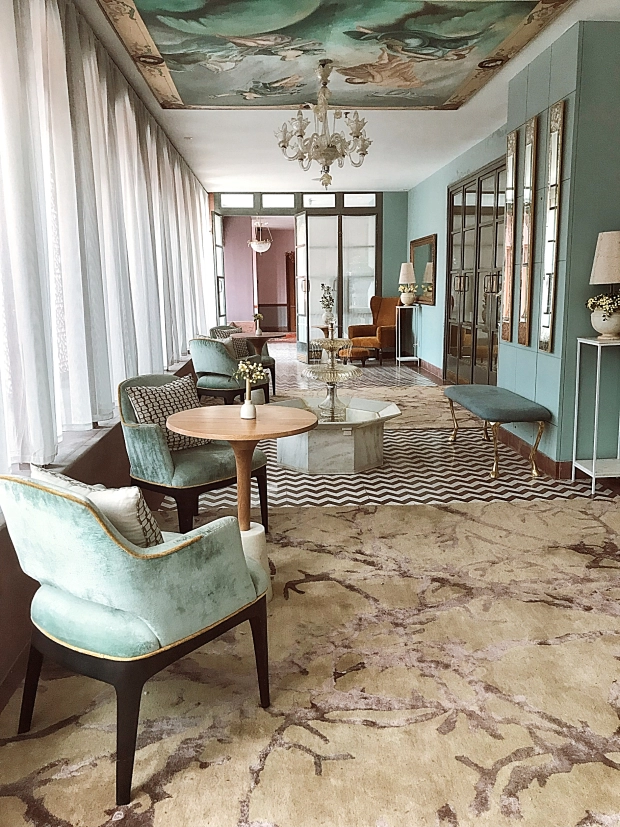 On a pleasant morning,one can enjoy a wholesome breakfast at the beautiful outdoor space called The Gaushala.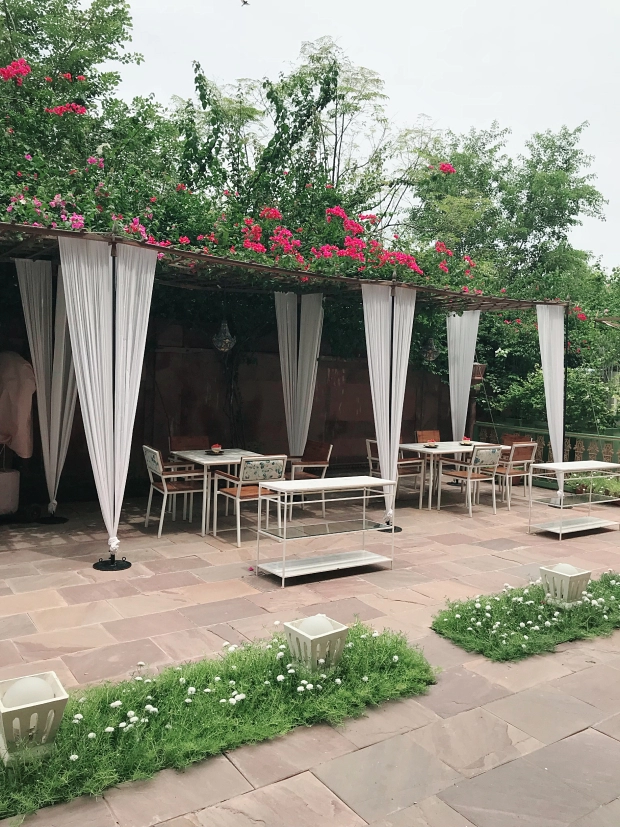 Every floor is adorned with the play of shadow and light created by the red standstone lattice screens overlooking the courtyard,named the Diwali Chowk.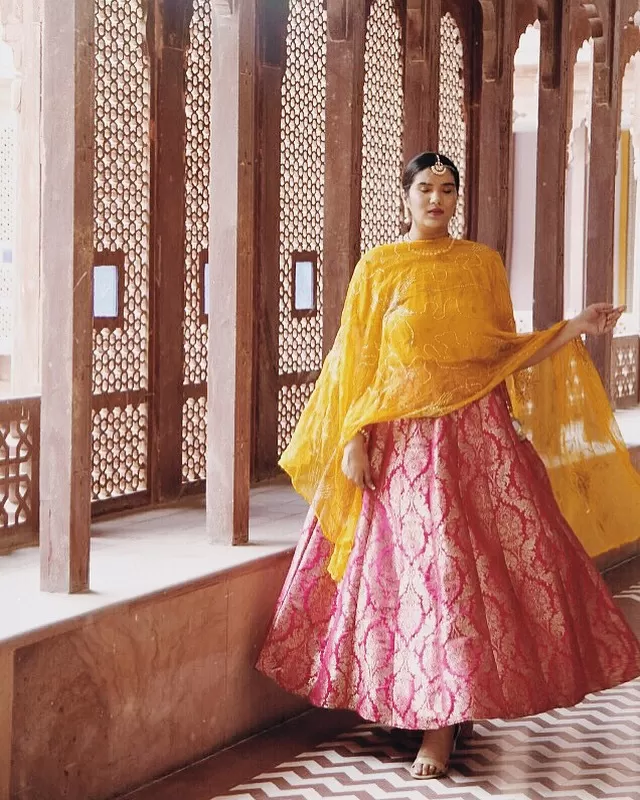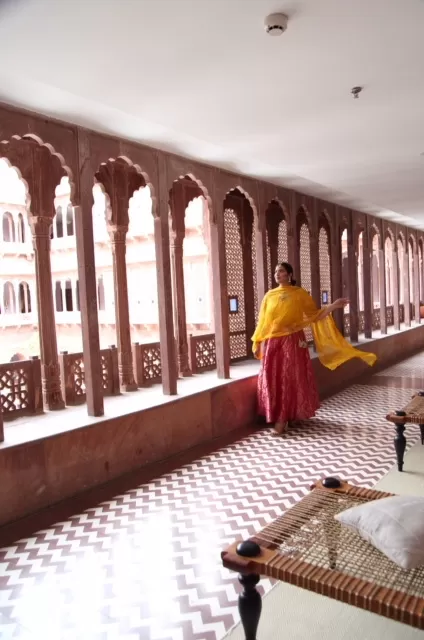 The rooms and suites at Narendra Bhawan are inspired by the different facets of the royal life. While Prince Rooms reflect the influence of the west,the Regimental rooms pay homage to the colonial military life. All the rooms are beautifully furnished with rich fabrics,mirrors and upscale furniture. The bathroom features a granite counter top decorated with brass mirrors.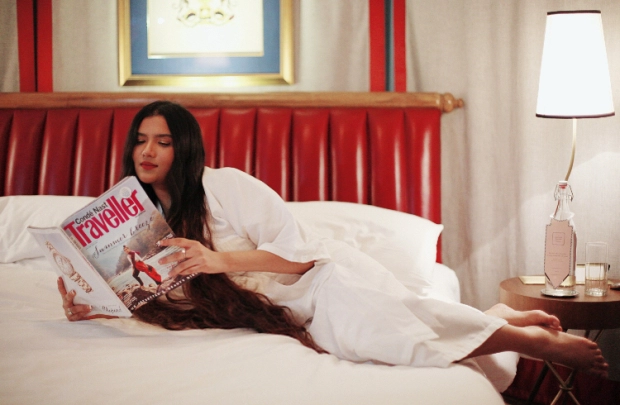 I was in awe of the decor and ambience I witnessed at Narendra Bhawan and kept on reminiscing the experience for weeks. But,I have to say that my experience at Narendra Bhawan became extremely pleasing because of the warm hospitality catered by each and every staff member. One really doesn't get to experience so much comfort and warmth at a hotel very often!
This blog was originally published on Chic Saga.