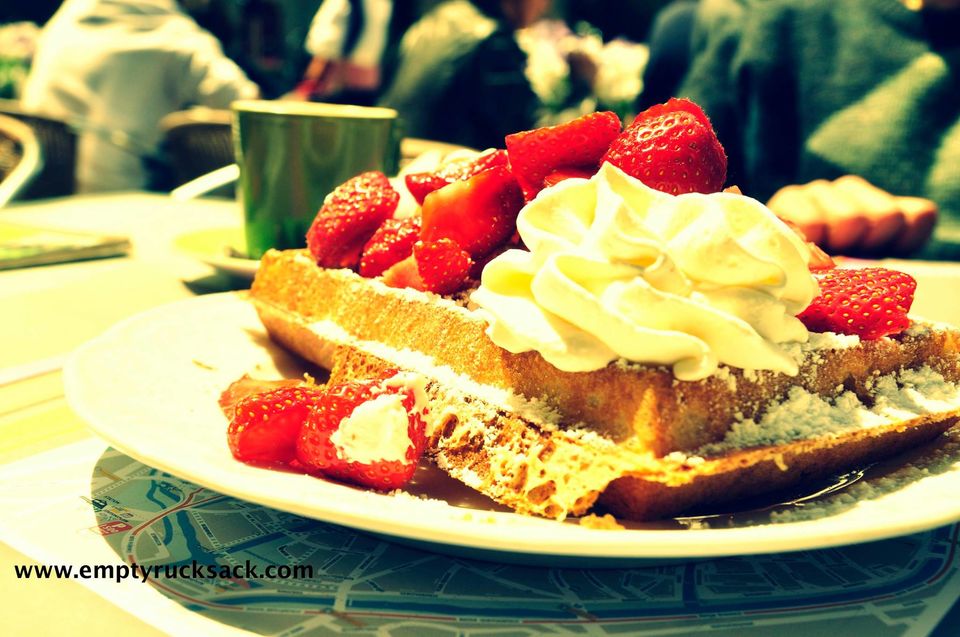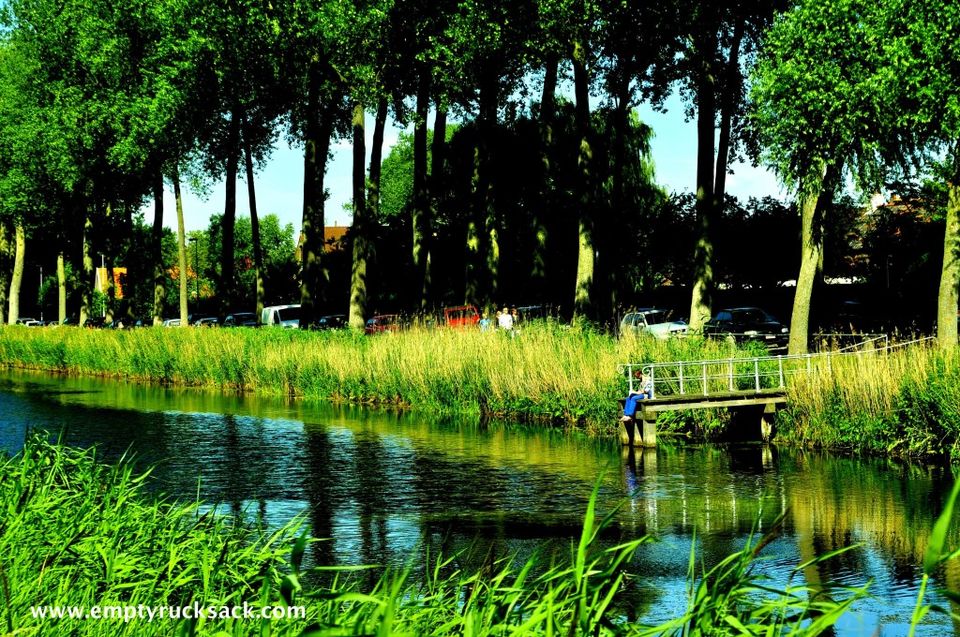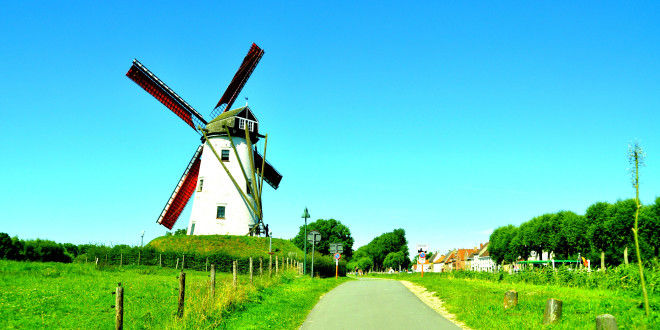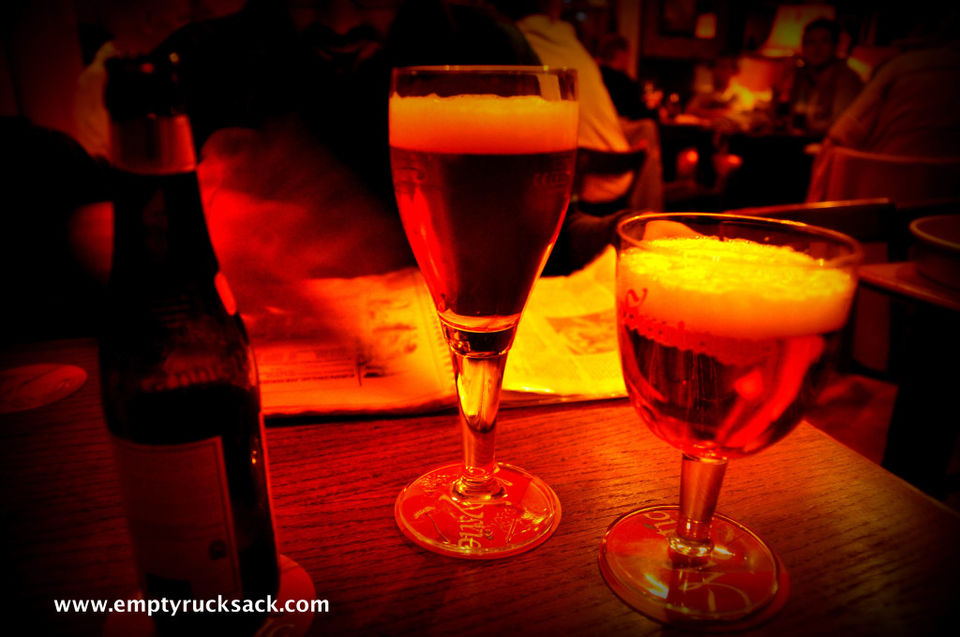 We spent a week in Bruges, but if you don't have that much time, you should at least spare a weekend to this lovely fairytale town. Bruges is well connected by rail to most parts of Europe, and if you are feeling ambitious and don't want to spend too much Eurolines is your answer to getting there. We have found some unbelievable deals on bus tickets for as low as 10GBP for a return ticket from London to Bruges. Here are top 5 things that you must do when you are in Bruges.
1. Battle of the Fries In the main square, two fry sellers have been battling it out for the best fries in town award. It is not an official award but people have their reasons for choosing one over the other. We loved the one on the right if you are facing the Dali museum.
2. Belgian waffles : If the belgians do something, they do it really well. Their waffles are undoubtedly the best in the world. What better way to end your meal than with freshly baked waffles with cream and strawberries.
3. Beer They have a saying in Belgium, they export the bad produce of their breweries to rest of Europe. This pretty town has more beers than maybe 15 countries put together. Look for the one near the main square which serves cheese on the side.
4. Countryside : most locals use bicycles to go around town, adding to the charm of the main square. As a tourist you are likely to be staying near the main square, infact we recommend you do stay in an apartment in one of the lanes leading from the main square. There are some shops which rent out bicycles by the hour, in the afternoon get your sunglasses out and head to the most picturesque countryside in Europe.
5. Chocolates: everyone who comes here falls in love with the chocolates. They come in all flavours, orange, white, cinnamon and they make them in very pretty shapes. P.S. We do not discourage sight seeing when in Bruges, the above were our favorites during the 1 week we stayed. If you are there only for a weekend, don't miss out on the famous sites like the Salvador Dali Museum, The Basilica of the Holy Blood where they have preserved the blood of Jesus.