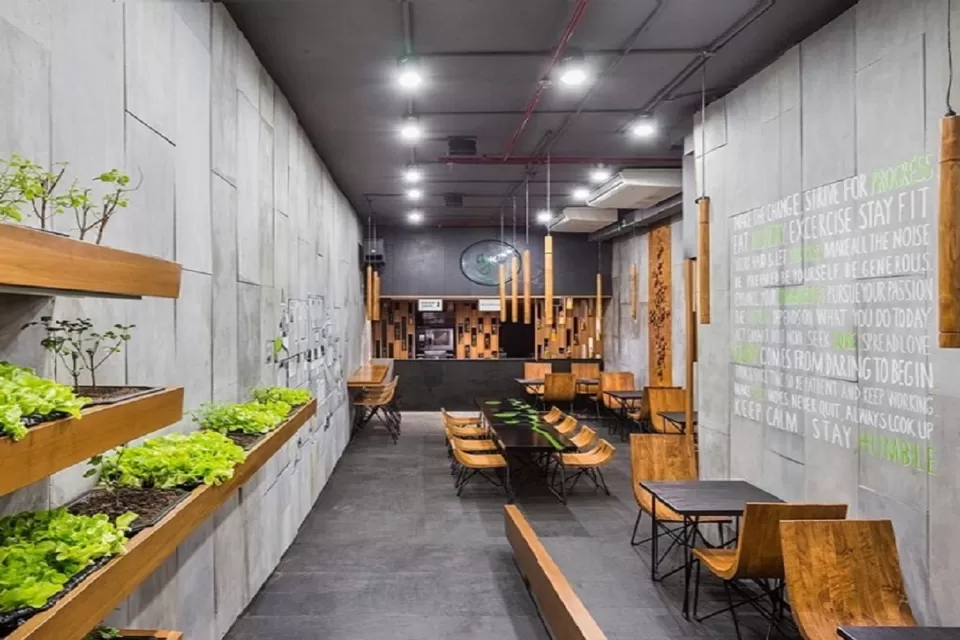 1. Lush Life - A newly opened Pet-Friendly café in the heart of Chandigarh - this café is a lifesaver for everyone who wants to enjoy a scrumptious organic meal with their pets. A picturesque ambience with fairy lights, an open garden to sip on your Kombucha while you enjoy a day or night out with your pets. It's suitable for both friends and family with a warm vibe to it. Also they start at 7:30 AM and their breakfast is absolutely divine and should be on your list when in Chandigarh.
2. Back 2 Source - Organic isn't a brand but a way of life. The hospitable people at Back To Source have brought over the concept of eating mindfully sourced food that adds value to your health regime in Chandigarh. They provide a wholesome experience from meals to certified coffee blends to their bakes - everything which will leave you wanting for more. The calm aura of this place distinguishes it from other 'coffee spots' in town.
3. V-Spot Café - A suave new Instagram worthy theme café in town serving Plant-Based & Gluten-Free food. Their main USP is free serving wholesome meals free from processed food and they are also Chandigarh's first 100% Plant Based Vegan Cafe ! Their pizza is a must try - it is fully plant based made from scratch using all raw ingredients & completely healthy. They have truly redefined the meaning of Vegan - which is anything but boring at V-spot café.
4. Aja - Soulful food with spiritual healing - that was the concept behind Aja ! Food so good that people won't hesitate to step out for good healthy food. Their sizzling stone pots with brown rice are not to be missed. The Aja Outlets are available in Chandigarh and Panchkula at pristine locations.
5. Fabcafe By FabIndia - Opened across multiple cities in India, Fabcafe by FabIndia has quickly gained popularity for their handcrafted wholesome food & good vibes. With Vegan & Wheat Free Diet Options, Fabcafe is a flavorsome mix of a thoughtfully curated menu, ambrosial vibes & superior taste. Their new range of travel goodies including biscotti and an assortment if teas have become very popular with young travelers.