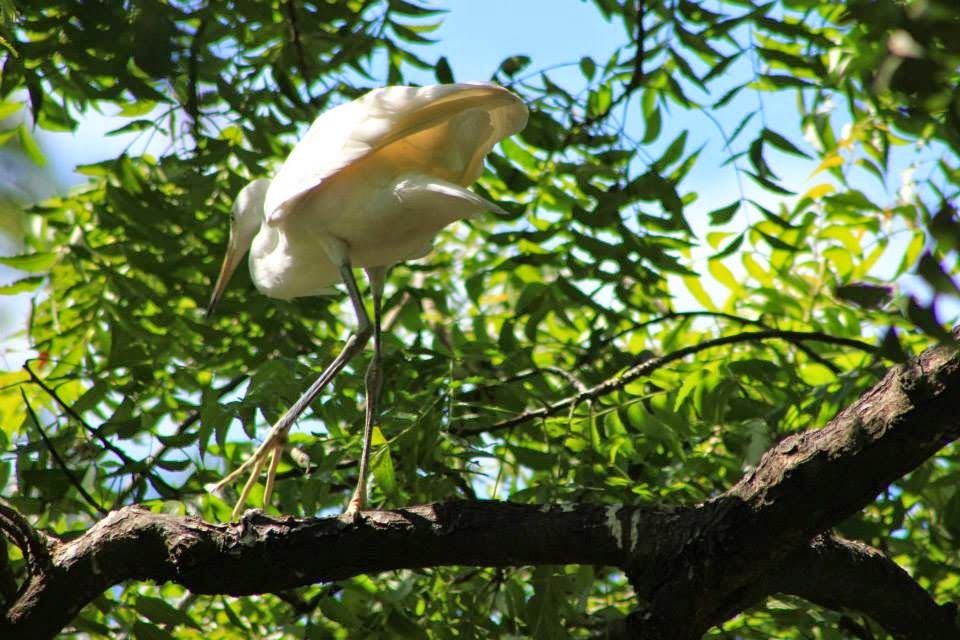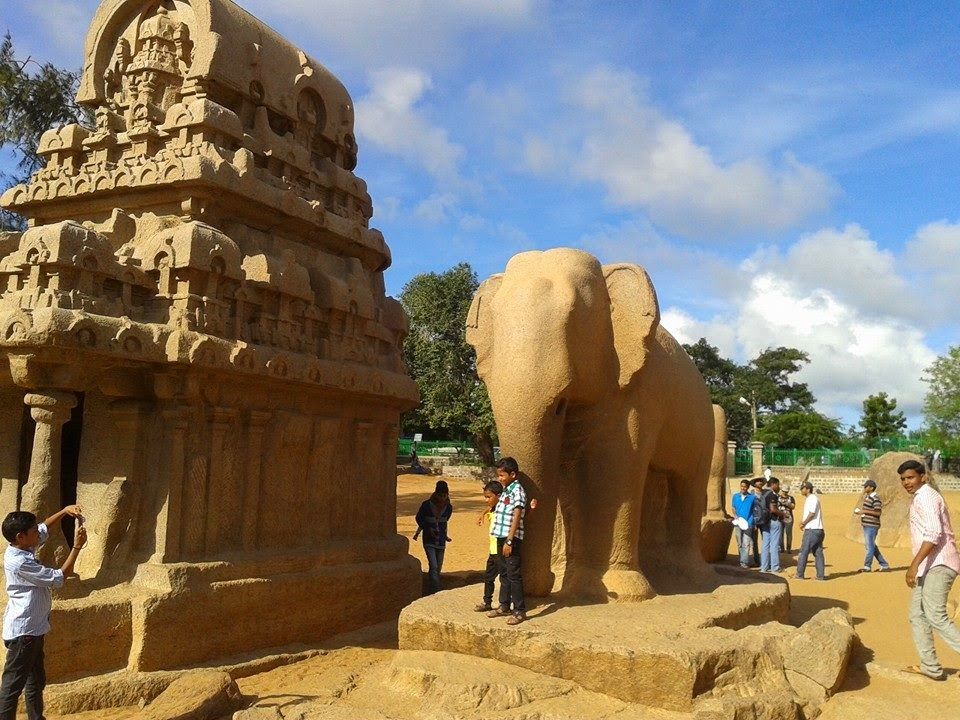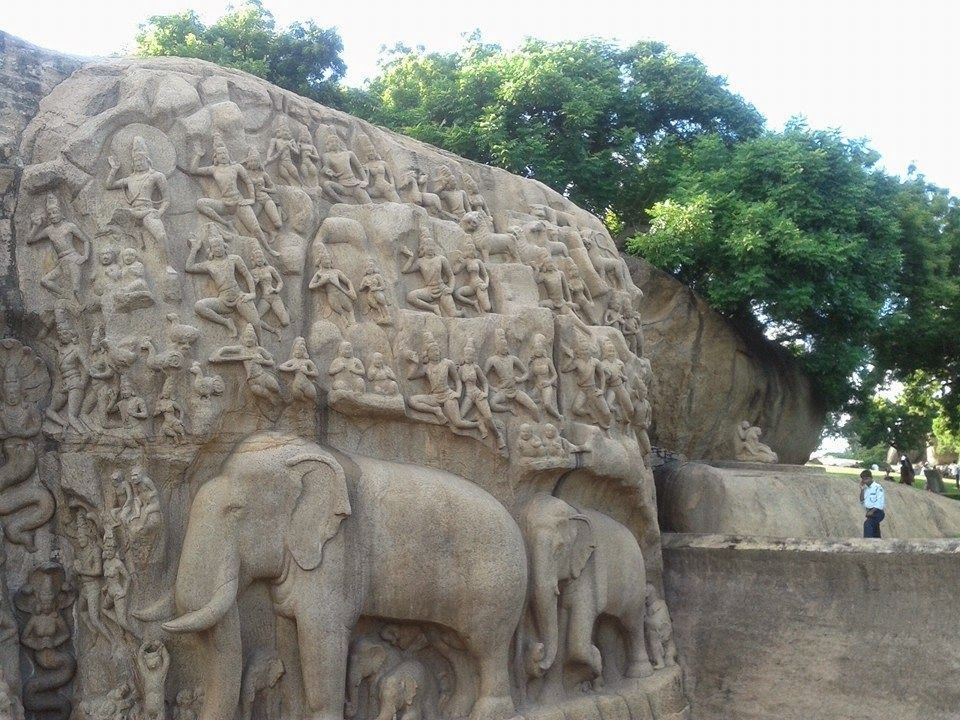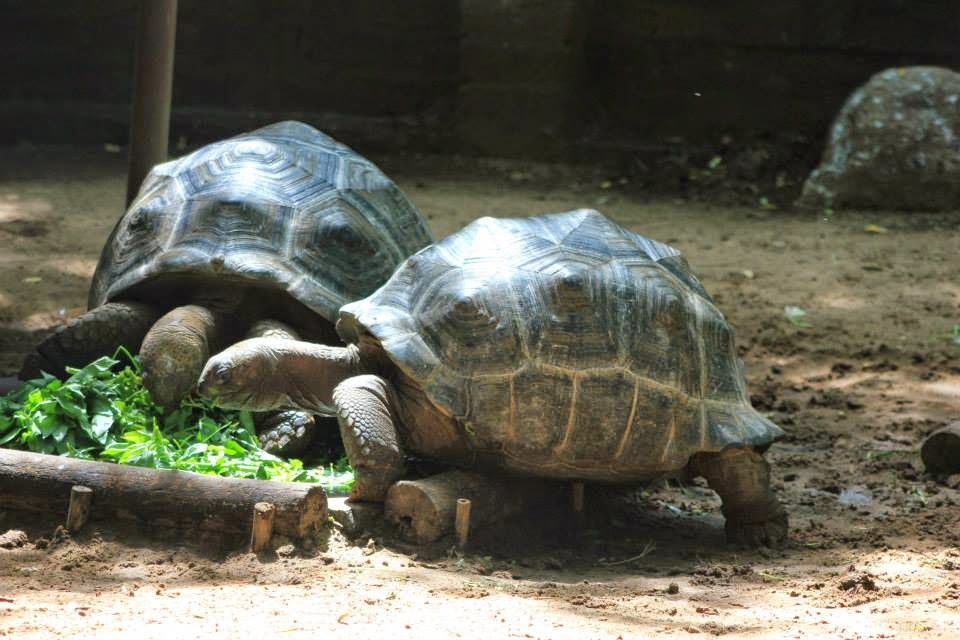 Around Diwali in 2013,
Swati
and I decided to take a trip. After the usual delays in planning and disagreements over where we want to go, we decided on
Mahabalipuram
(and
Pondicherry
, but more on that later).
Mahabalipuram is an ancient historic town in Tamil Nadu, not too far away from
Chennai
. We flew to Chennai and then drove to Mahabalipuram in a rented car.
Our first stop was the Crocodile bank which falls on the way from Chennai to Mahabalipuram. It has hundreds of crocodiles, alligators, snakes and turtles. It was great to watch them though the physical differences between a crocodile and an alligator is still difficult for me to figure out (hoping if Swati reads this, she won't scold me for wasting all her efforts in pointing them out).
The crocodiles lie around in the muddy water for hours, doing nothing, reminding you of a perfect Sunday morning. The migrating birds at the farm seem to treat the crocodiles as a part of the landscape and the crocodiles sleep through pecking, noisy birds.
For me, however, pythons, cobras and anacondas were beautiful, dangerous and fascinating. The farm has two, ten foots long green anacondas which look menacing and capable of eating your arm if you make the mistake of getting too close. Thankfully, they were in a glass cage as the thought was enough to give us goosebumps.
We also saw Aldabra Tortoises, the second biggest tortoises in the world. They looked like huge boulders with beautiful shell like designs. Often wonder how these vegetarian tortoises got to be so big.
Anyway, after spending a good 3 to 4 hours here, we headed to the little seaside town of Mahabalipuram. It is Tamil Nadu, and hence, always hot. However, the architecture from Pallava dynasty can be seen everywhere in the city and therefore, the best way to see the town is to walk. The famous Pancha Pandavas Rathas are a beautiful group of five temples, with intricate carvings and a life size sandstone elephant in the front.
The seashore temple, Arjuna's penance, Krishna Mandapam and many other small and big carvings can be seen all around the city, depicting scenes from Mahabharata and also from daily lives of people in that era. People are friendly and if you ask them, they will point you to slightly lesser known (but beautiful) caves and carvings as well.
Another interesting place to visit is the Indian Seashell Museum. Located slightly far away from the carvings and the temples (you may need to take an auto or taxi to get here), it has a great collection of shells, corals and pearls. The most fascinating among these is a pearl created by a small fish going inside a shell.
By this time, the day was catching up with us and therefore, we headed to the beach for a quiet meal and sound of the sea. It is not
Goa
or
Gokarna
but you can find some beach shacks serving seafood (that I liked) and music (that I am ambivalent about).
P.S.: Do try the masala crabs if you are a non-vegetarian. The art of full-on spicy crabs seems to have been perfected here. Do bring tissues for your watering eyes!
Frequent Searches Leading To This Page:-
chennai to andaman tour packages by flight, best hangout places in chennai, things to do in chennai in a day, hotel raintree chennai