India is without a doubt an incredible country. There is so much to explore and experience in every corner of India. While the majority of India's arts and cultural hubs are explored well by local as well as international tourists, there are still many overlooked gems scattered all across the country.
Halebidu is one such less explored destination situated around 210 Km from Bangalore. The major attraction of this place is ancient stone temples hosting hundreds of magnificent stone sculptures.
Hoysaleswara Temple complex is a paragon of stones sculptures studded with a plethora of beautiful carvings. The temple is dedicated to Lord Shiva and is considered to be one of the largest temples for Shiva in South India. The array of intricate sculptures depicts Hindu gods, the scenes from Ramayana and Mahabharata, animals engaged in a war, decorative floral patterns and much more. The temple is also famous for exhaustive jewelry elements on sculptures. To fuel further astonishment, no two sculptures within the entire complex are the same.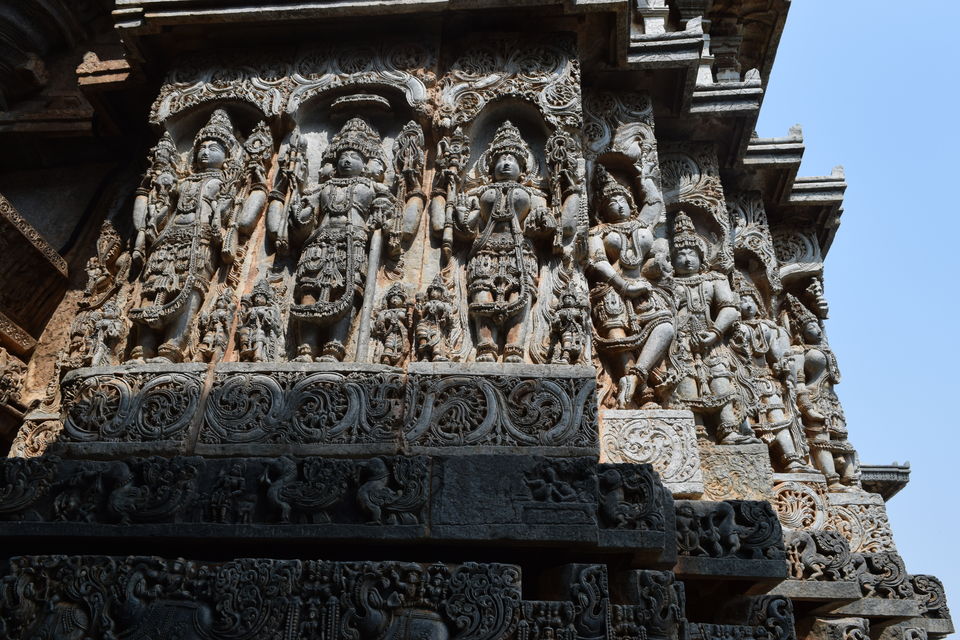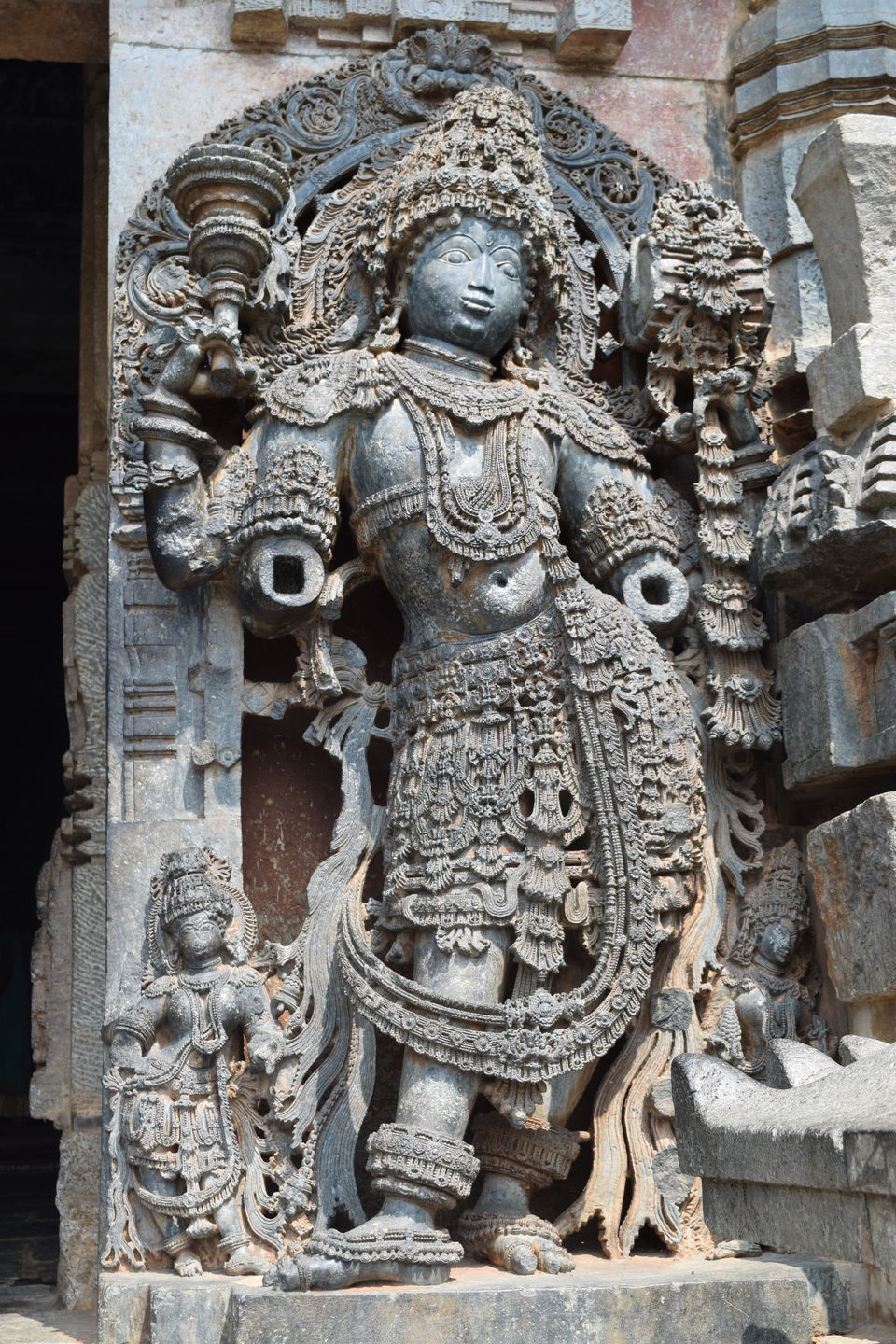 3 Must do things while in Halebidu
1. Witness and appreciate the amazing architectural work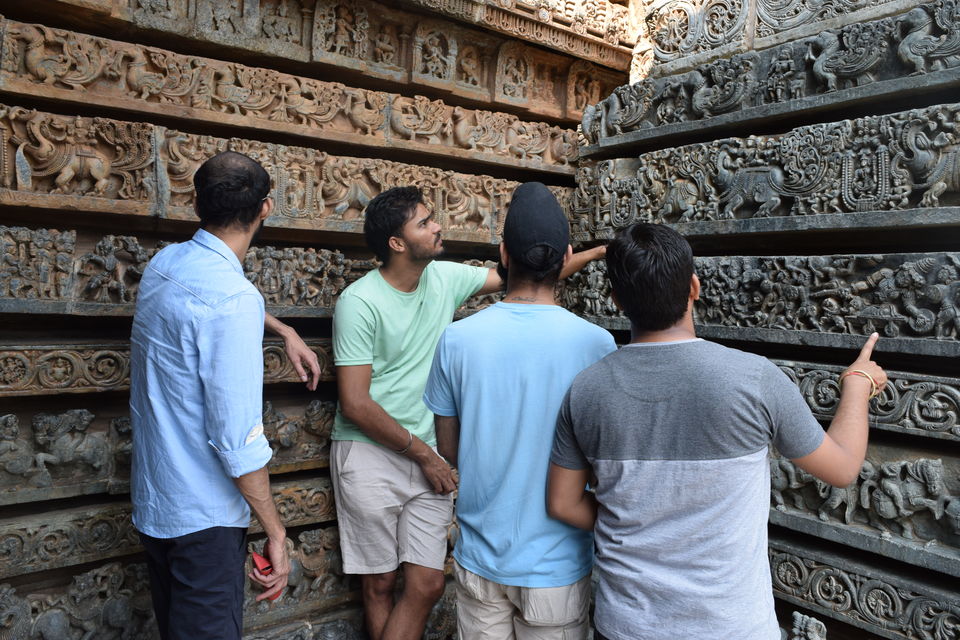 2. Find a quiet spot and relax on the stone floor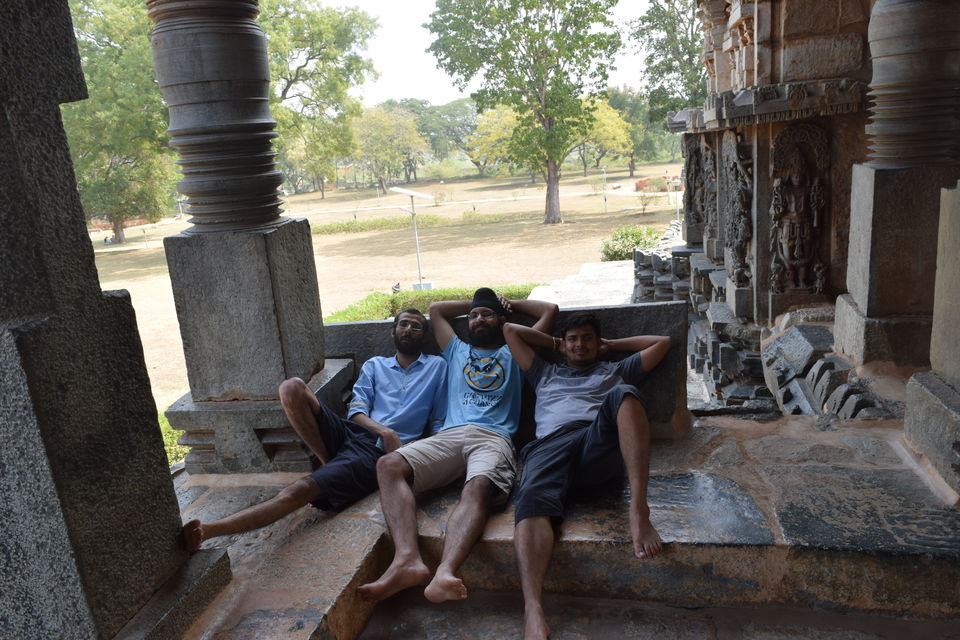 3. Buy postcards for your friends and family to inspire them to travel
Planning to trip to Chikmagalur?
If you're planning a trip to Chikmagalur from Bangalore, you can add Halebidu to your itinerary by just adding 20 more Kms to witness the astonishing architectural marvel.
How did I get to know about Halebidu?
With the advent of travel portals these days, travel destination recommendation is just a click away. I got to know about Halebidu from a rather interesting source. During my solo trip to Hampi, while exploring the temples and ruins on an uncomfortably hot day, I took a short break to rest under the shade of an old stone temple. I met a middle-aged man resting there already. After a few minutes of introductory discussions, he asked me about my travel interests. After knowing my interest in archaeological sites, he instantly recommended me to visit Halebidu and Belur. I noted these down on my travel note along with adding to my bucket list. I want to thank him for this amazing recommendation.
Happy Travel folks!