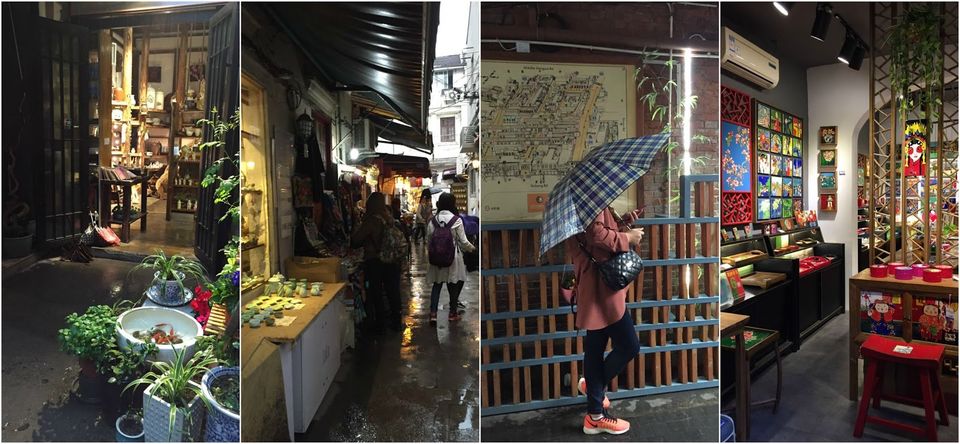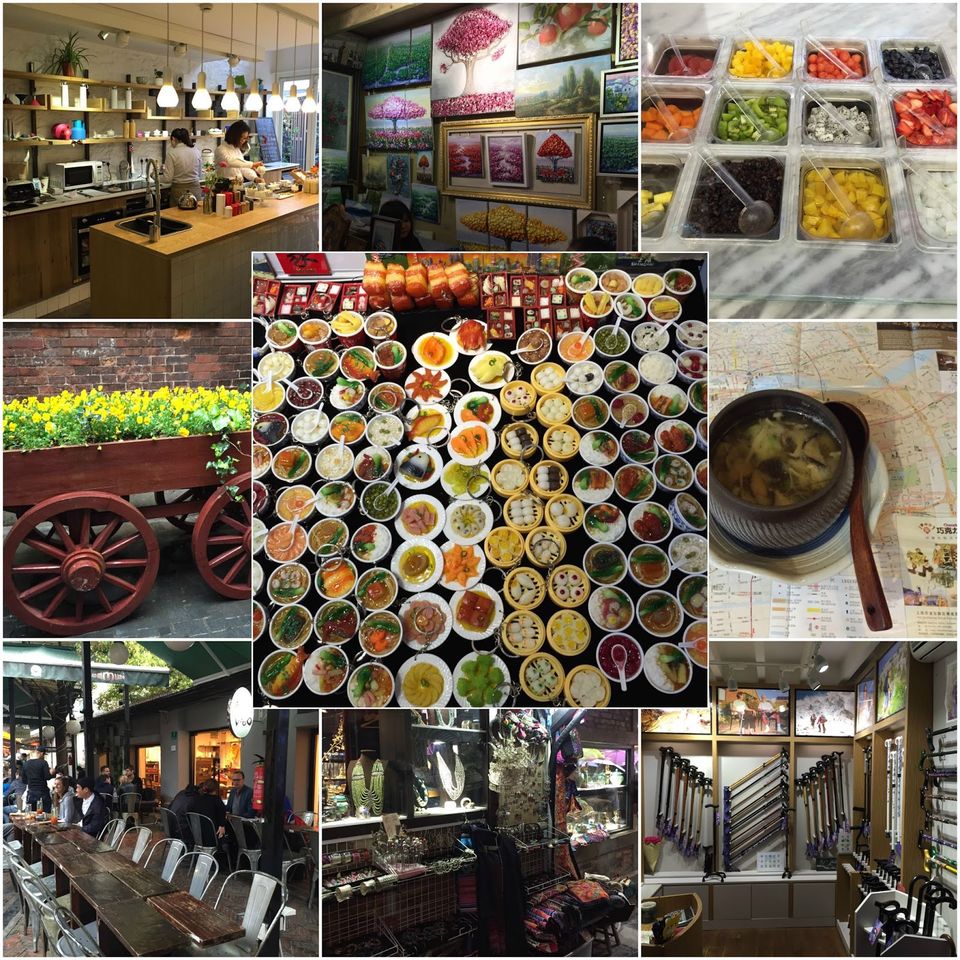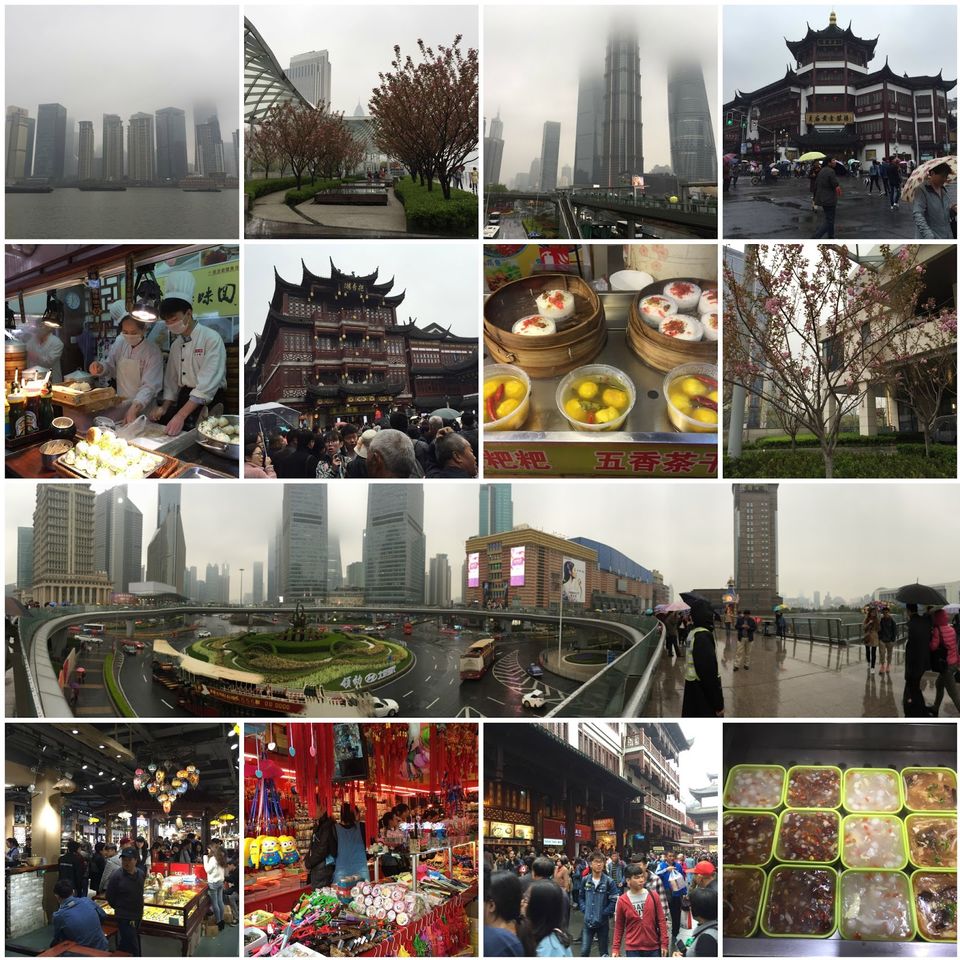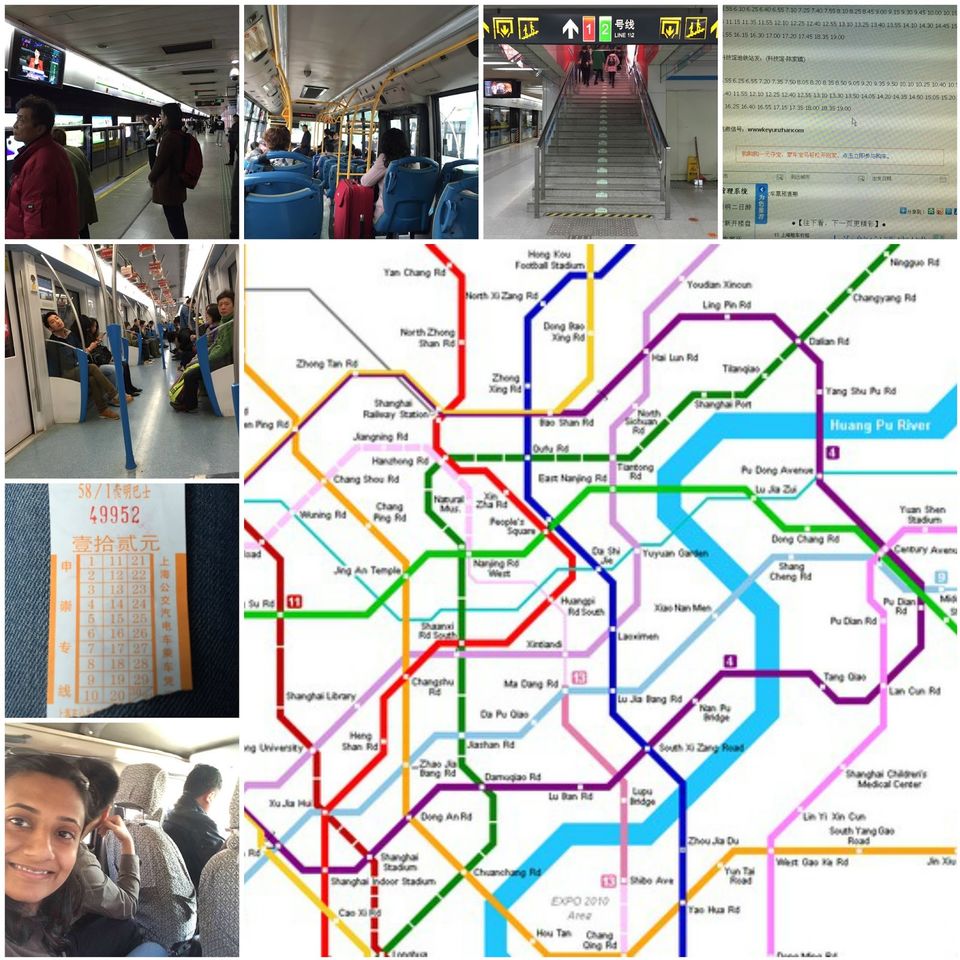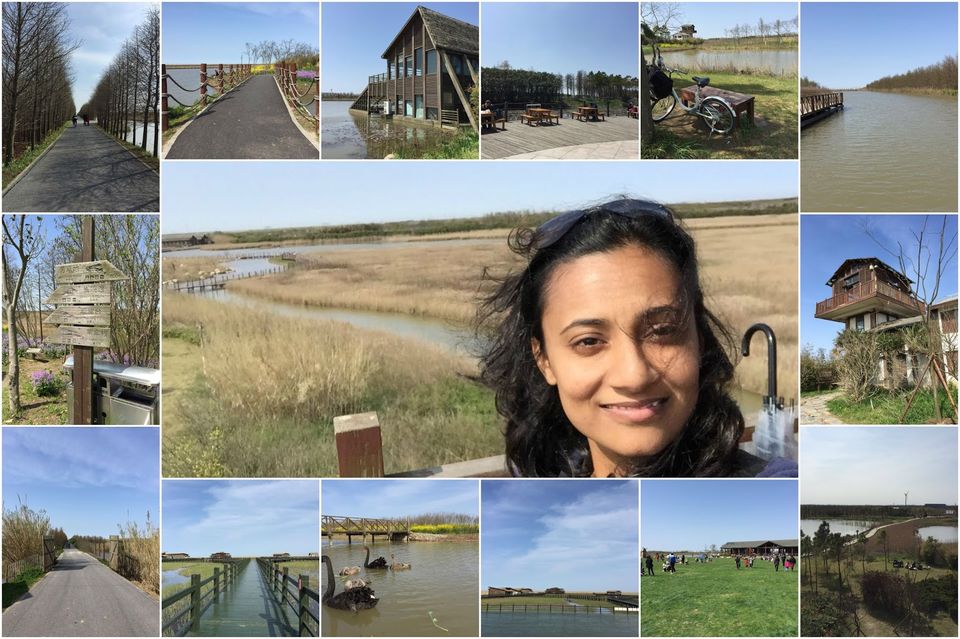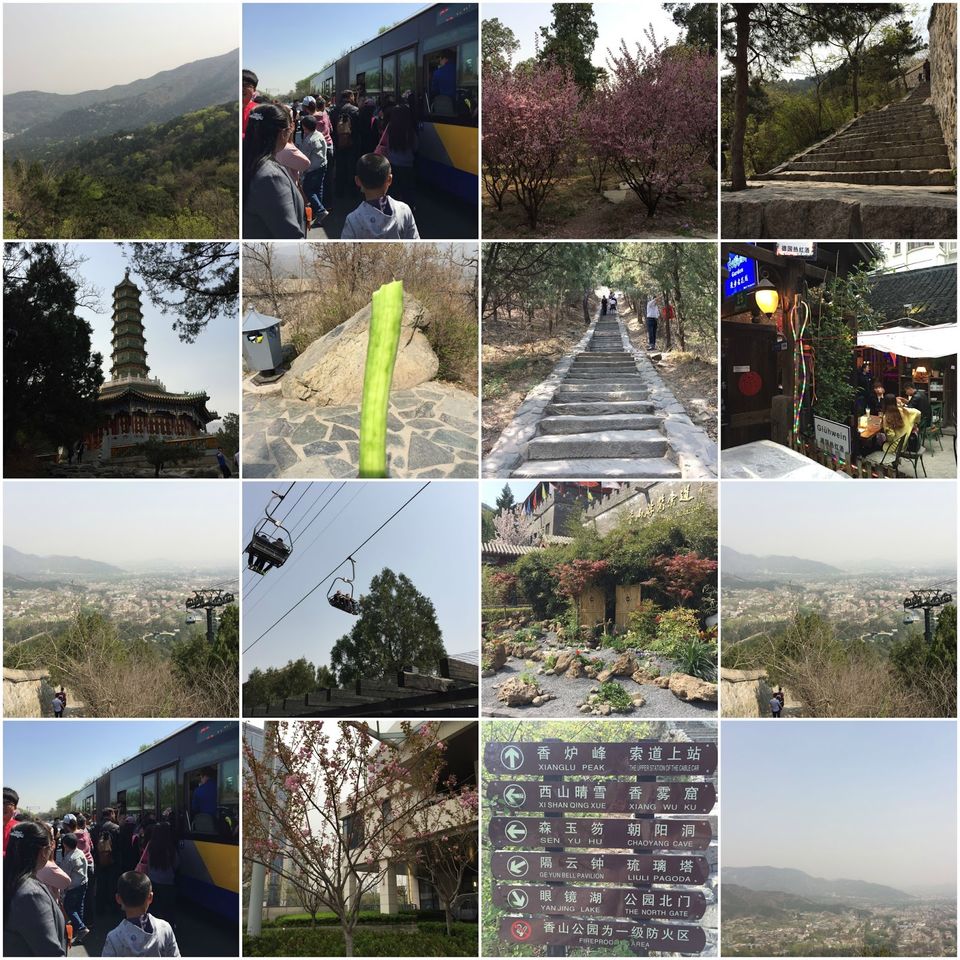 Wandered by passion and emotional by profession I am probably one of those lucky few folks who get to explore the world while working. Last 6 months I have spent a decent amount of time in China and this has helped me explore the city quite a bit. Here is my experience of how I have discovered and explored a few parts of China : 
TIANZIFANG, SHANGHAI 
During my last trip to China it happened to be a long weekend and I decided to spend it in Shanghai. OMG once you've spent time in Beijing, Shanghai is and amazing city to live and explore. If given a choice I wouldn't mind settling down here. I take an early morning flight from Beijing to Shanghai that left at about 8 am CST and as always the flights are always delayed. After a couple of trips I'm convinced the best way to travel between the two cities is by the super fast train. I finally managed to get to Shanghai at noon, quickly checked in, freshened up and left my hotel at about 0130 pm. For my luck it was raining that day but I still decided to go ahead and not waste the sitting in the room. Lack of time I decided to go to Tianzinfang / French Concession. Took a cab, which costed me about 30 RMB and get to this small dingy looking place all the while though its been raining. I run into the place and the first thing I buy is an umbrella and I start walking and exploring the place. It's this huge massive property filled with shops on both sides, narrow pathways, brick walls, old and rough finished shops, tons of cafe's, music playing, coffee shops, bars, street food and PEOPLE and lots of PEOPLE. I am generally one of who prefers going to less crowded and not the touristy spots but had heard good stuff about this place. I continued walking 10 mins and I find this amazing looking tea cafe. I decided to stop and have a cup of green tea. The cafe was gorgeous looking and I spent about an hour sitting there, sipping on green tea and reading. An hour later I decided to start walking again.. eventually I walked for over 5 hours that day and later realized I had actually covered every corner of Tianzinfang :) I stopped at about 5-6 cafes, 1 Thai restaurant, 1 bar and 100's of shops.  It was amazing to see what all people were selling - there was shop selling only combs, handicraft, tea, walking sticks, paintings etc etc..Overall those 5-6 hours at Tianzinfang was amazing. Eventually it didn't bother me that there were so many people I just kept walking and enjoying the experience. Its a mixed feeling of China and Europeans countries. Definitely a must visit if you are in Shanghai.
SHANGHAI CITY 
Clearly not my kinds but given that weekend it was pouring in Shanghai I had no choice but to explore the city. I went around Yu Garden, Bund and Pudong. Here is my experience. I woke up and the first thing I did was went to Yu Garden. The only thing I knew about that place was its a very famous tourist spot, lots of street shop nothing fancy or different and tons of people. Unfortunately I was bored withing a couple of mins but still roamed around the place. I was told one of the stalls serves the best dumplings probably in China but trust me there were atleast 100 people standing in the queue for someone who is not a foodie not worth the time and effort so I decided to skip it grabbed some food in some small local shop - it was TERRIBLE, left it and decided to go to the Bund. Well its a pretty neat place but something I would for a run. It's in the center of the city so probably worth going over specially for a tick mark. There are places to eat, relax and drink around the Bund. I sat at one of the coffee shops and enjoyed the rain after a very long time. It was about 4pm and I had not much to do I decided to go to Pudong. OMG was just another city there are a few typical tourist attractions but not for someone who likes outdoor. Overall day was pretty boring and none of them I would say is a must visit there is way too much to do :)
CHONGMING ISLAND, SHANGHAI 
Ok, before even I can share my experience this place / island is a MUST go for people who love adventure, cycling, nature, forest, birds and anything to do with outdoor. Was just another weekend in Shanghai and I had to decide between going to Hangzhou or Chongming Island. Did a bit of research, asked around and I finally decided Chongming seems to be my kind of a place and I would probably prefer it to Hangzhou while Hangzhou is still know to be heaven on earth. I like to do random stuff :) Damn it I over sleep that morning and at about 0830am jump out an realize that I am late, quickly get ready and run down to the reception to figure out how to get to Chongming. Just so that you know its an island a little away from Shanghai. I was told I had to take the subway, bus and then a cab to finally get there. This was the first time I was travelling by the subway alone. Line 1: Dawanlu - Xidan and then change to line 4 (3 RMB) || Line 4 : Xidan - Beigongmen (6 RMB). Bus 331 or 563 : Beigongmen to Xianghshan Park (2 RMB) 
Got my tickets, hopped into the subway, changed lines and finally got to Shanghai Art center and I saw my bus just about to leave and I ran into the bus. The bus ride was about 2 hours pretty convenient and neat though. After a good 2 hours bus journey I reach the information center of Chongming Island and met someone there. I sat with him for about an hour to understand the place :) I think I drove him up the wall asking him questions. Was so confused I had to decide between Dongping National Park, Xisha Wetland Park, Dongtang Wetland Reserve. Can you imagine for someone who loves National Parks I was going crazy. Given I had only few hours I could do just one place and I decided to do the Dongtang Wetland Reserve. I had to now look for a cab to get there its was about 20-30mins drive from there. I bumped into two guys who were going to the same place and guess what I carpooled with them :) (friends in India were freaking out) We finally reached the place had to pay about 80 RMB as entry fees and guess what we could rent a bicycle and I obviously did that and the FUN STARTS.... I took the bicycle and cycled all over the place. The best part about this place was no cars allowed, you can either walk or cycle inside the park. Its pretty much a natural wetland but they have built a few areas to make it more people friendly like some roads, relaxing lounges. My first stop was at some yellow flower fields the entire place was filled with those flowers as far as you could see.
I continued cycling on the way there were tons of places to stop and see. I crossed a huge restaurant where I stopped over for lunch and the area outside was used for camping, barbecue and kids play area. I was super thrilled hardly did I realized that I had now cycled for about 4 hours and I actually covered every part of the park. It was about 5 pm and it was time to leave as well. I paid about 35 RMB for the cycle :) I meet those guys again, we carpooled to the bus stop and eventually to the subway and guess what I have no idea of their names, age and life. I finally got back to the city at about 0730 pm exhausted like crazy. If you are in Shanghai it definitely a must visit. Unfortunately I just had a day to spend and couldn't cover everything but there is a lot to see out there and worth spending a day or two. Fresh air just outside the city
XIANGSHAN PARK, BEIJING 
Yet another weekend in China and this time I had decided not to go anywhere given I had a tough week. Friday late night I randomly ping someone asking in case I want to go for a day trek where can I go and she recommended Xianghshan Park, Fragrant Hill Park (Chinese name: 话费余额) didn't bother to check much and I crash out. Saturday morning I randomly check for Xianghshan Park images and this is what I see... who the hell wouldn't want to go to a place like this.30 seconds later I jump out, freshen up and run to the reception to figure out how to get to the park. Figured the route and got started - here is what I had to do - Line 1: Dawanlu - Xidan and then change to line 4 (3 RMB) || Line 4 : Xidan - Beigongmen (6 RMB) Bus 331 or 563 : Beigongmen to Xianghshan Park (2 RMB)
The commute was quite a bit but by now I had figured life on the subway. Got on line 1 then line 4 and I reach Beigongmen and get to the bus stop waiting for the bus. OMG there were about 300 people waiting at the bus stop and it was a total mess. I was waiting patiently waiting until I realized that the only way to get into any bus was to push and get in. Finally after missing 3-4 buses I pushed, pulled and got myself into a super crowded buses. Its unbelievable how many people were there in that bus. I finally reach the park Xianghshan is the last stop so you have to get off :) I reach at about noon and its a pretty hot and sunny day. To get to the park its about a good 45 mins walk on the way you will pass through a lot of shops selling some fun interesting things, food shops. What you definitely need is a hat and water all the time because its pretty hot but nothing to worry because you will find shops selling water. After a good decent long walk I enter the park at about 1 pm. The first thing I do is take the steps to climb the top of the hill. OMG there are over 500 steps and the climb is extremely tiring. It could probably be that I am unfit and it was hot as well. It took me over an hour to climb up hardly was I reaching the top I realized that it was not the best / right season so the fact that I was expecting everything to be red was not happening. I was already disappointed but well now that I had climbed 90% of it just thought of finishing it. The view from the top is pretty nice but I can only image what it would be when the forest has changed colors from green to red and yellow. I didn't spend a lot of time and started walking back on the way found someone selling cucumbers I ate 5 cucumbers at a shot I was starving by then :) It took me close to an hour again to get down because the steps were pretty steep. There are tons of places where you can take quick breaks and the view is pretty amazing. The best part and only saving grace about the entire walk is that is super windy. I finally got down and found an interesting restaurant sat there for about an  hour, had some freid rice, cup of nice green tea and continued my walk. I spent sometime walking around the park and finally started walking back at about 0530pm. It was time to take that crazy bus journey again it unbelievable how people push and put you into the bus. Finally, got back at about 0730pm dead tired. Was a pretty interesting place to explore and spend a day but its a must visit only when the forest has changed colors that's in Autumn.. hopefully will go visit it again when the time is right
GREAT WALL, BEIJING 
Who doesn't want to see the Great Wall. It might not be this jaw dropping place but its clearly worth a visit if you are in Beijing. I spent an entire day at the Wall and trust me was really an interesting day. If you love trekking there are tons of treks out there.
My experience is here check it out