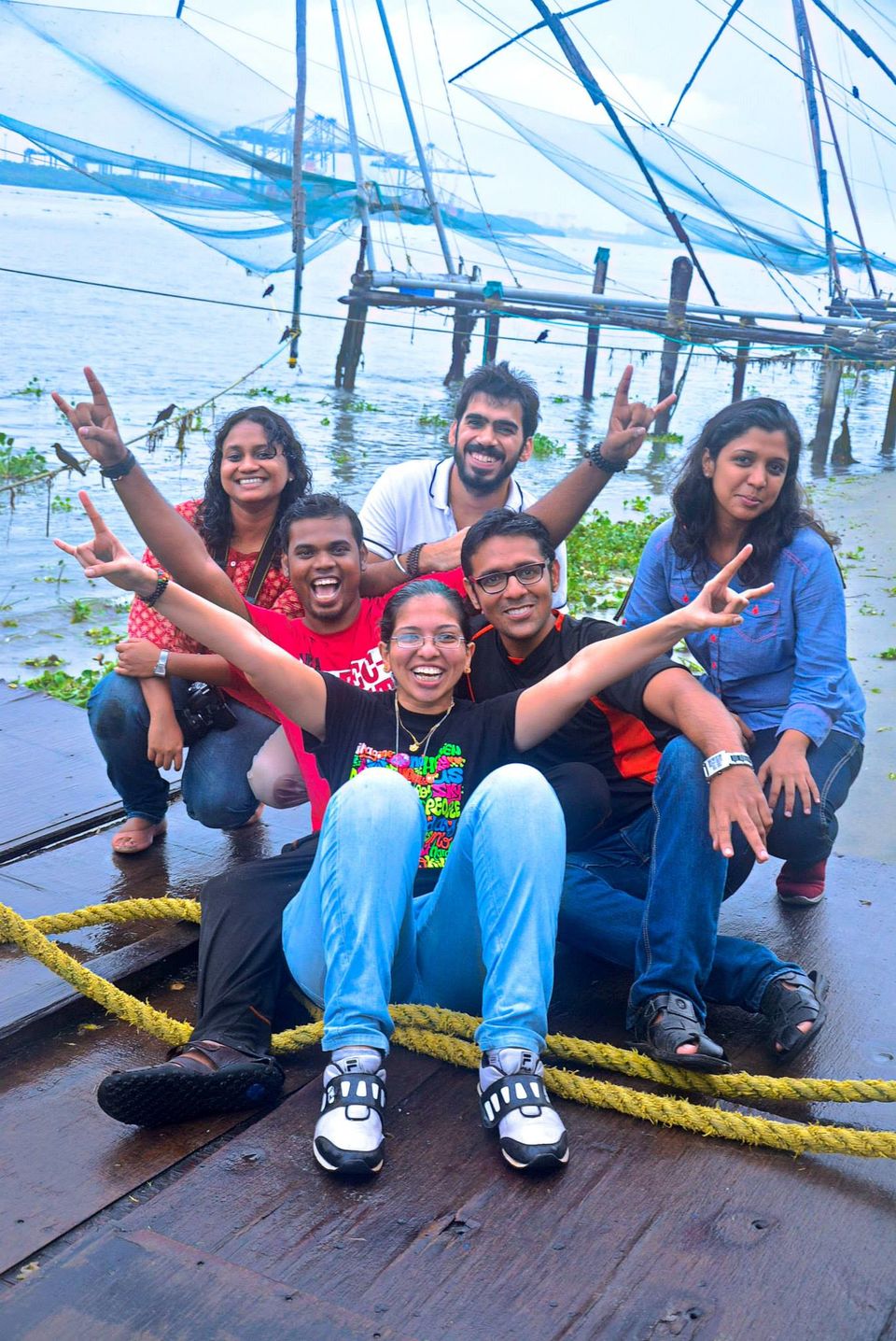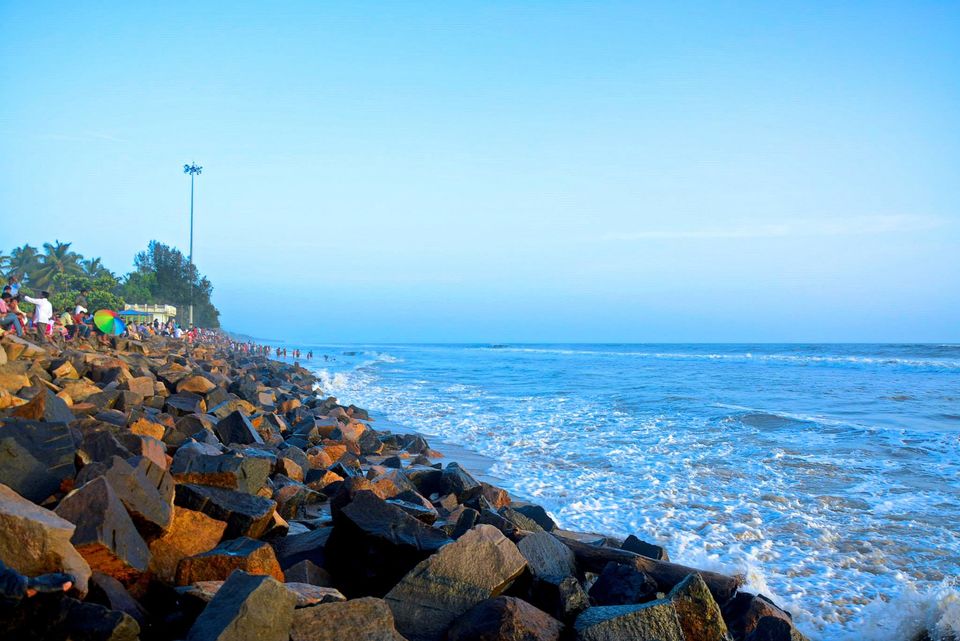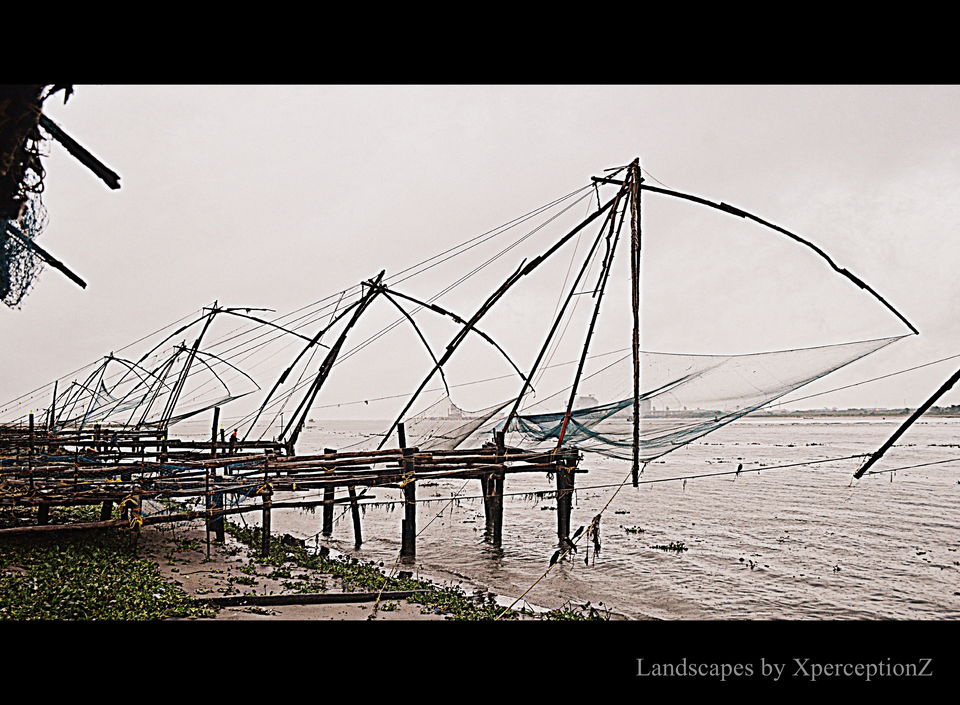 The perfect idea of a vacation is a beach holiday with friends, a bit of booze and a sumptuous breakfast.
Last year in June, my idea of a solo trip to the Venice of the East 'Cochin' was turned by my friends into a perfect vacation. It was just another 2 day weekend and we were off to Cochin by overnight bus plying from Mysore. By early morning, we reached our hotel only to find it closed. Yes, it was planned, we had a booking but for some reason the owner didn't picked the call. Though, we were all pretty relaxed from the night's sleep and eventually went for a stroll by the Fort Kochi Beach. I was always fascinated since childhood about the Chinese Fishing Nets at Kochi and there they were before my eyes. After having a good look at them and snapping photos from all angles, only then we saw elsewhere.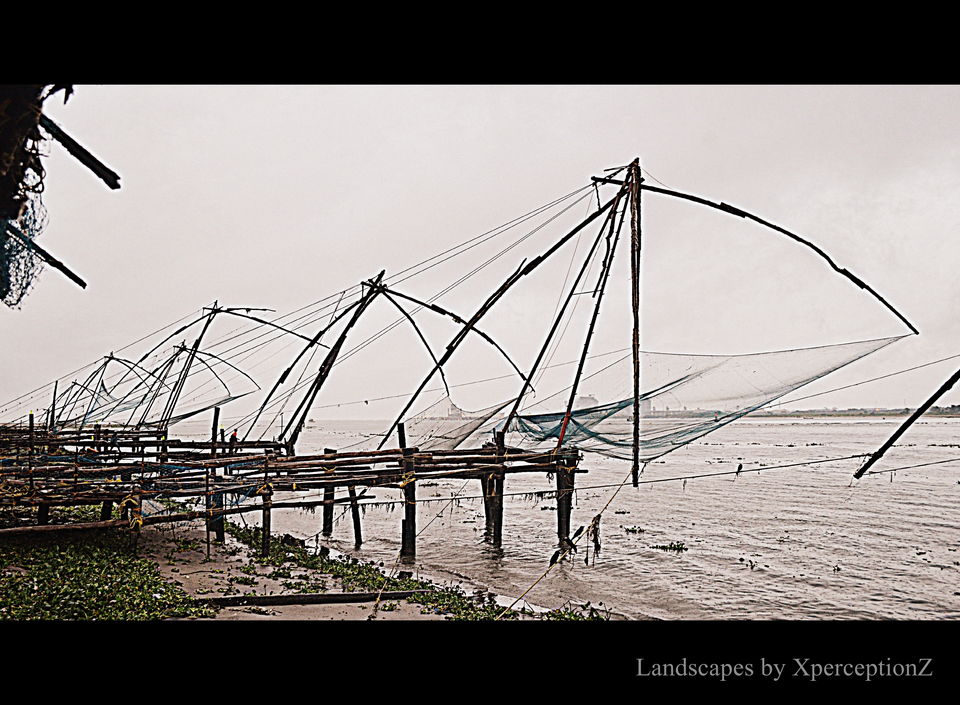 We went to the nearby Santa Cruz Basilica, a part of history and beautifully built ancient architecture, watched a group of guys playing football in rain and drizzle. Started talking about anything but work and of course as is mandatory with me on the trip, took some memories into my camera.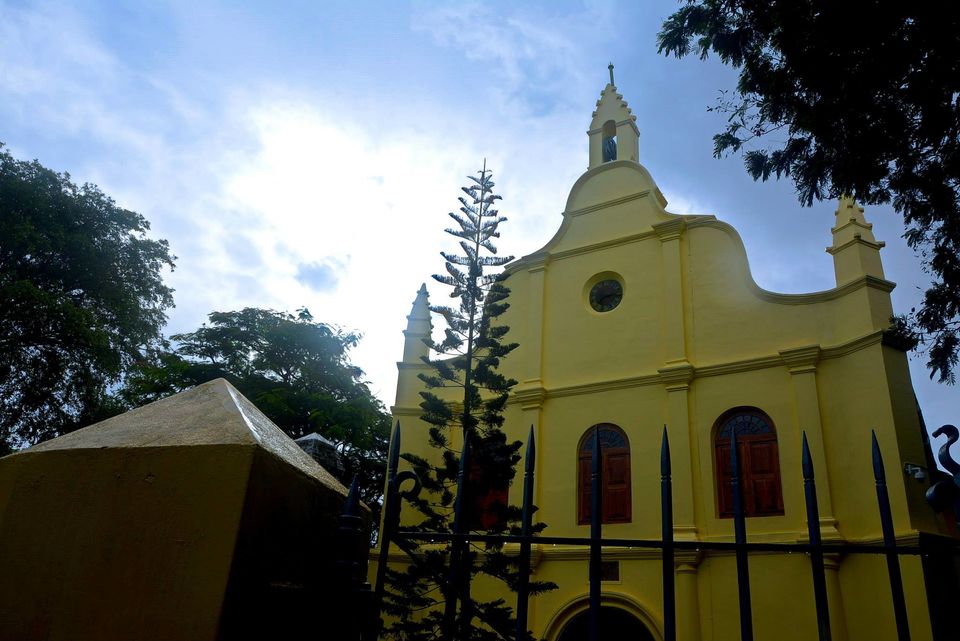 After few hours of checking in the hotel and freshening up, we decided to have a breakfast in a nearby restaurant. The roads in Cochin are designed with French style it being a French colony and we were lucky to have our taste buds melting with French toast, omelets and delicious fruit chats/juices. After having our tummies full, we headed for Lulu Mall(supposedly the largest mall of India) and also visited the holy 'Basilica of Bomb Jesus". Post lunch, we headed to the famous Marine Drive of Cochin where we just sat by the beach chatting, telling stories and also the all important Horoscope Show(Yes, all of us showed our hands to get to know about our future…and it was a memorable experience).
Before retiring for the day, we all had our share of wine, biryani and chit-chat to make it a memorable weekend of our lives. Before heading back to Mysore the next day, we visited the famous Cherai Beach full of tourists and local people looking at the waves telling their own story.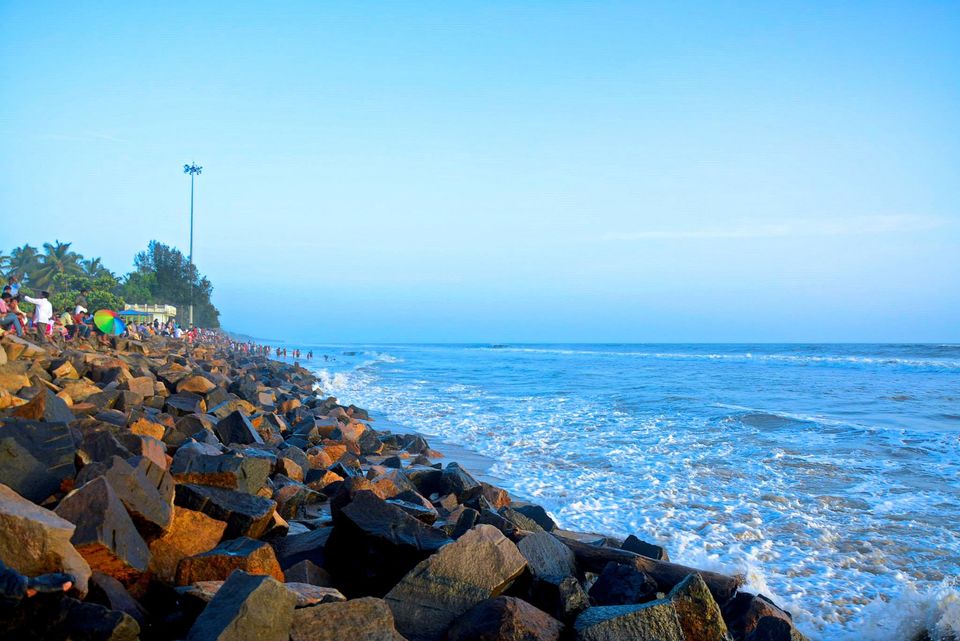 It was one of the most memorable trips of my life not only because of the beautiful Cochin because I got to know and share our lives with the friends which the sedentary lifestyle of an IT guy never allows.
Travel from Bangalore/Mysore : Overnight buses regularly ply to Cochin
Approximate Monetary Expense/Per Person : INR 2500-3000(Bangalore/Mysore )
For more travel diaries, please visit my blog here.